Welcome to Humble Rise!
We are passionate about startups and entrepreneurship … and Shark Tank in particular. Our aim is to become the most comprehensive Shark Tank resource on the web.
Our Team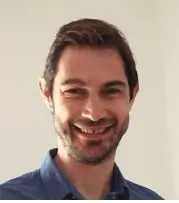 Matt is an entrepreneur and SEO specialist. He is the founder of Pro English Courses, an online English school for working professionals.
He is also a huge Shark Tank fan. He first fell in love with Dragons Den (the UK equivalent), and only discovered Shark Tank back in 2018. Since then he has been making up for lost time, and has now watched almost every episode.
To contact Matt, email him at [email protected].
Matt is the co-founder of the hugely popular keto blog, Keto Connect, along with his wife Megha. A born entrepreneur, he has created several businesses and websites over the past decade.
Matt was an instant Shark Tank fan since the show first went on air in 2009. He has watched almost every episode since, and has even bought a few products featured there.