What happened after the customizable decorative gnome brand struck a deal with Daymond John? This Wendy's Gnome Shop Shark Tank update has the answers.
What is Wendy's Gnome Shop?
Wendy's Gnome Shop is an online gnome-creating business where customers can customize their own decorative gnomes. With gnomes for every occasion, including graduations, birthdays, sports games, and holidays, Wendy's Gnome Shop really has a gnome suited to everyone.
The design-a-gnome option on Wendy's Gnome Shop allows paying customers to choose a hat color, a hat embellishment, a beard color, and the color of the gnome's boots, boot trim, and boot bow. Wendy's Gnome Shop uses styrofoam cones to make the body of the gnome, along with wooden boots and a wooden nose for decoration.
Also on the website are premade gnomes that customers can purchase if they don't want to create their own. The gnomes on the website range from $25 to $40.
Who created Wendy's Gnome Shop?
Wendy Hoffmeister, from North Carolina, created Wendy's Gnome Shop in November 2019 after working as a labor and delivery nurse. Creating gnomes started out as a hobby for Wendy, as two years to the date prior to going on Shark Tank, Wendy went through a breakup and created her first ever gnome in the hopes of cheering herself up and make her smile.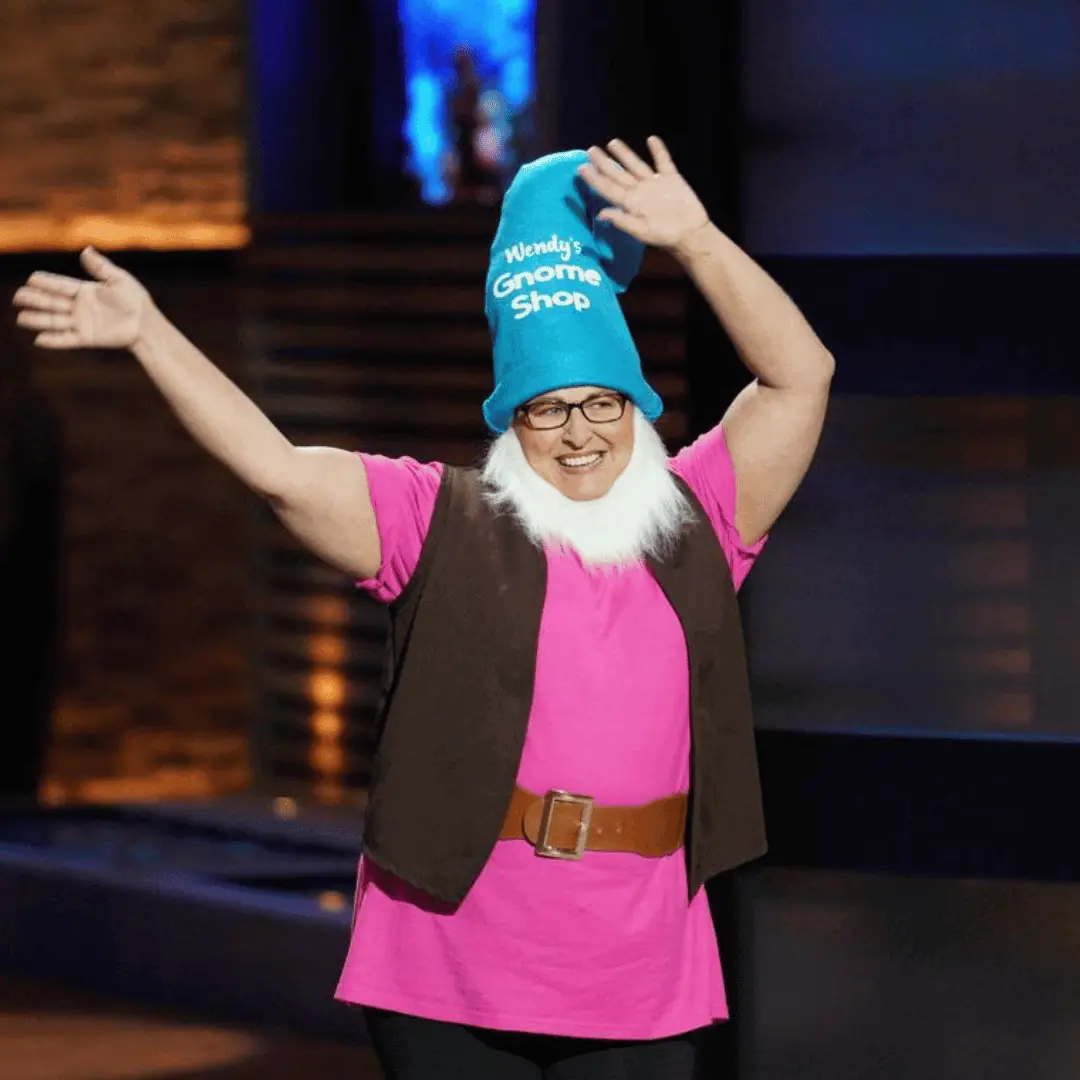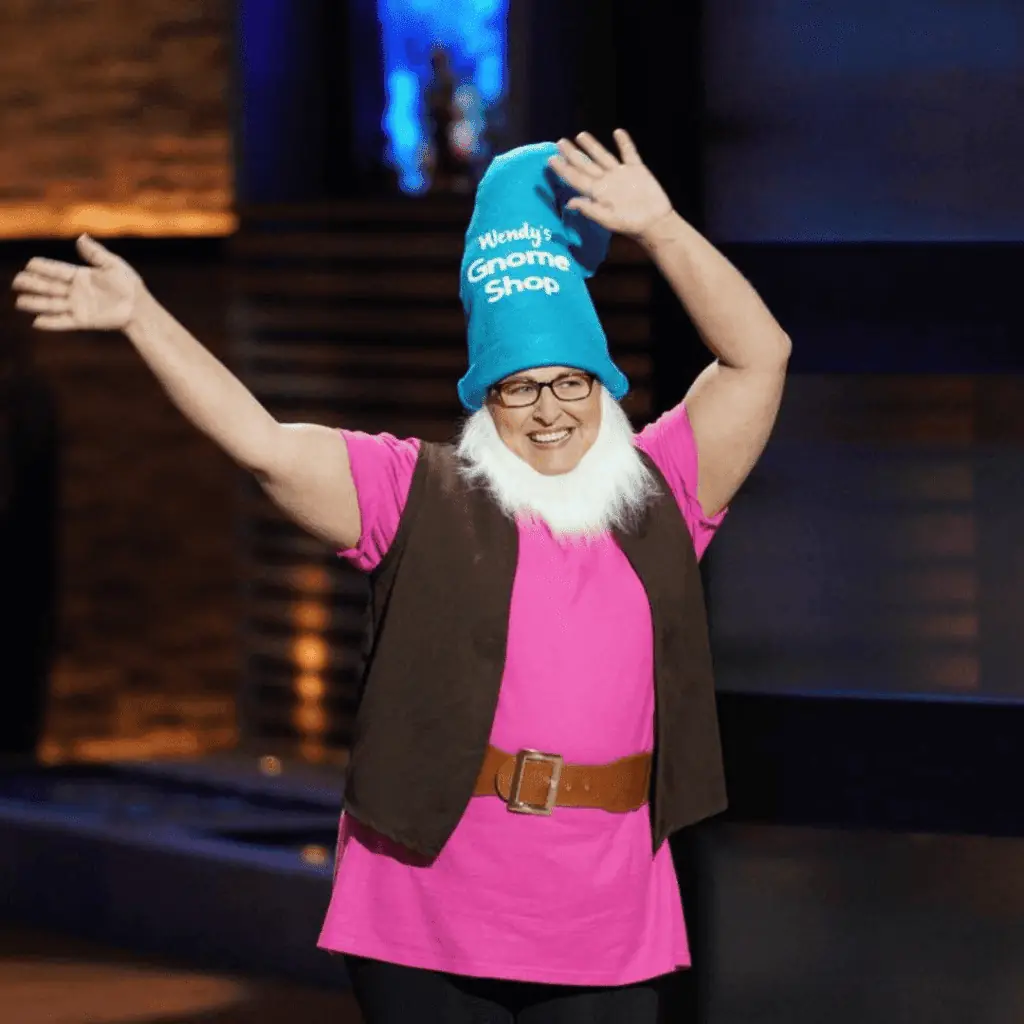 Soon after finishing her first gnome, Wendy realized how well it turned out, so she put it up on Etsy, where it sold the next day. From that first sale, Wendy's business slowly escalated, and although she only started out with less than $1000, in the year prior to entering the Tank, she brought in $135,000 in profit.
"So, that person did you a huge favor. A broken heart turns to cash flow."

Kevin O'Leary
What happened to Wendy's Gnome Shop before Shark Tank?
Before heading into the Tank, Wendy's Gnome Shop was selling the custom and premade gnomes on their website as well as Etsy. Since starting her business, Wendy had made an impressive amount of sales, selling over 23,000 gnomes. The issue Wendy was having, however, was that only 15% of the sales were through her website, whereas 85% were through Etsy, which charges substantial fees.
Wendy's customer acquisition before Shark Tank was $5, and in the 18 months of Wendy's Gnome Shop's existence, she had made $688,000 in sales, with only $135,000 of that figure being profit due to the high fees on Etsy.
To create one gnome, it would cost Wendy $3.50, and with an average sale price of $35, she had a reasonable margin for profit if she could cut out the fees entirely.
What do customers think of Wendy's Gnome Shop?
On Wendy's Gnome Shop, Wendy has accumulated 936 reviews, and each and every one of them has rated their gnome business and products as five stars. Some of the reviews left by customers talk about how cute the gnomes are, how easy the website is to use, and how efficient Wendy's Gnome Shop's customer service is.
One customer, Jessica, said, "Excellent customer service! There was an issue while I was trying to pay, and I accidentally processed duplicate orders. Wendy reached out right away to confirm with me and processed a refund for the duplicate transaction. My little tree topper gnome shipped super fast, I placed my order Thursday, and it was on my doorstep Monday! Finally, the actual product is excellent, I will certainly be a returning customer."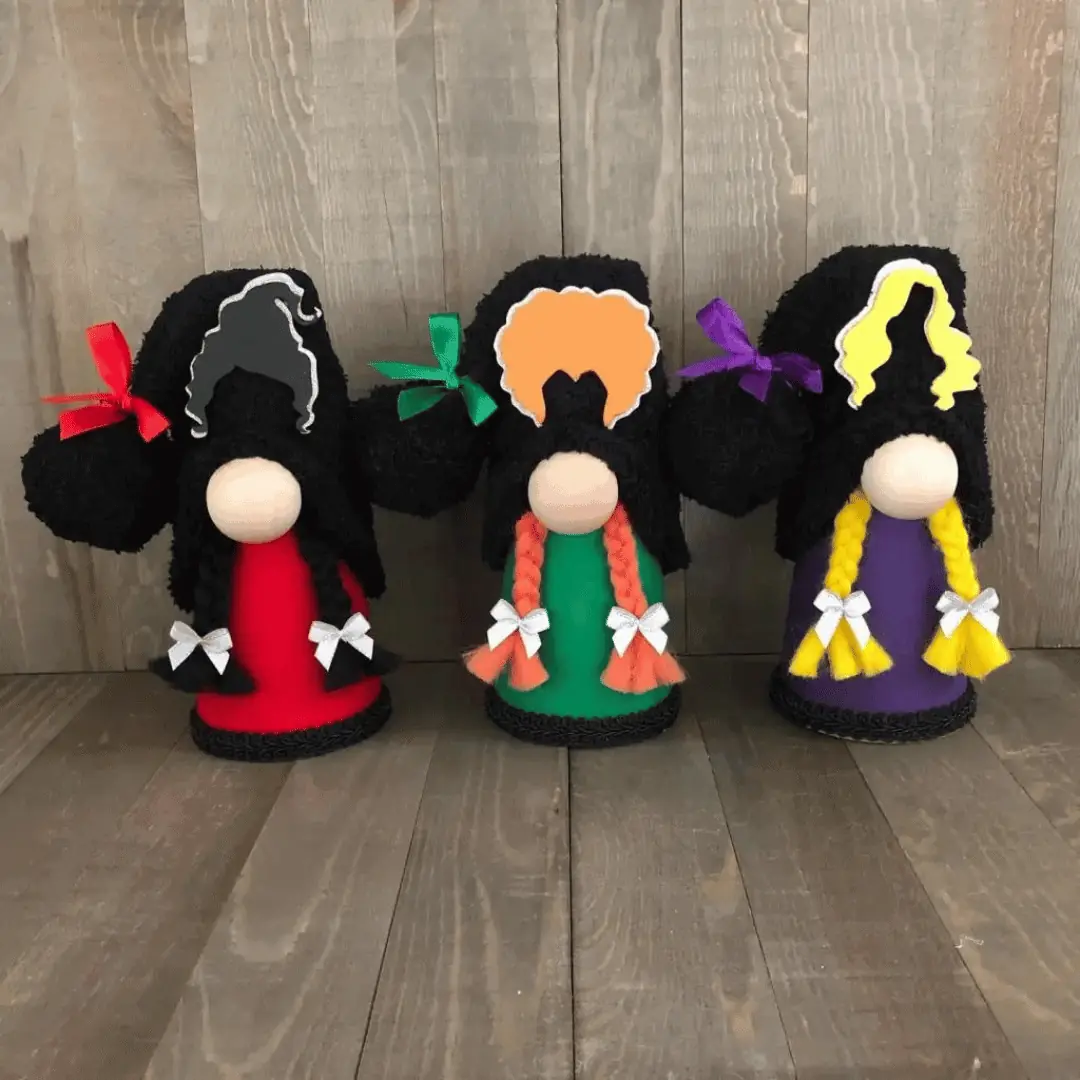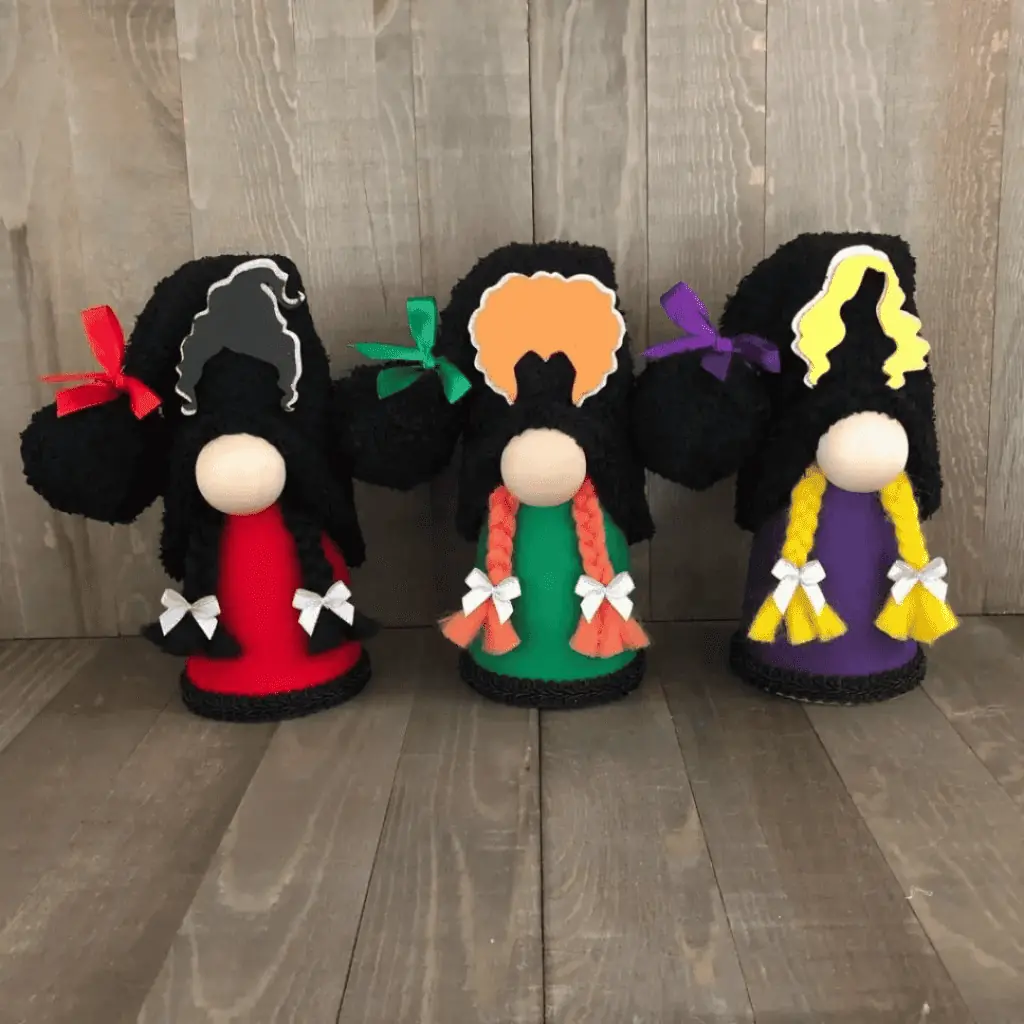 Rebecca, who is a recurring customer, left the review "It is my most favorite out of all 12 that I have purchased, and I just love it so much!"
And Mary, who has also purchased numerous gnomes, said, "I like your Gnomes. I have purchased many and have been very satisfied."
On Etsy, the reviews are even more impressive, with over 9000 reviews that give the average item five stars.
When did Wendy's Gnome Shop go on Shark Tank?
Wendy's Gnome Shop appeared on episode 8 of Shark Tank's 13th season, which aired on December 10th, 2021.
Did Wendy's Gnome Shop get a deal on Shark Tank?
Wendy's Gnome Shop did get a deal on Shark Tank as Wendy took up Daymond John's offer for $200,000 for 30% equity of the Wendy's Gnome Shop business.
Wendy initially went into the Tank seeking $200,000 for 20% of the Wendy's Gnome business, and although all of the Sharks were impressed not only with Wendy but also that something as simple as gnomes could make money, Kevin O'Leary, Lori Greiner, and Mark Cuban all felt that the business wasn't for them, so, therefore, they were out.
"Gnome goddess, I just got to tell you, you're such a shining example for so many people. You take $3.50, you sell one, which leads to two, which leads to $688,000 in sales."

Mark Cuban
When it came to Daymond John, he asked Wendy what him or any other Sharks could add to Wendy's business, which led her to explain that she was looking for a strategic partner with marketing expertise, SEO knowledge, and experience of cutting material costs to help bring in customers and create an even larger margin for profit.
Believing in the business, Daymond made Wendy her first offer of $200,000 for 35% equity. Before Wendy could counter Daymond's offer, however, Barbra wanted to ask her some questions. The main question was why Wendy had only made a $135,000 profit when she had sold $688,000 worth of gnomes, to which Wendy explained that the remainder of the sales money goes to Etsy fees.
Not only did Barbra give Wendy the advice that she must get control of her client base and drive them over to her website instead of Etsy, but she also gave her an offer for $200,000 for 30% along with a $1 royalty per gnome sold.
Hearing Barbra's offer, Daymond quickly jumped in and gave her another offer of $200,000 for 30% along with a 50 cents royalty per gnome until he gains back his investment money, then, the offer will go down to 30% equity. Within no time, Barbra dropped her $1 per gnome royalty, so her offer now stood at 30% equity for $200,000.
Although she had offers from two Sharks who were essentially doing the counter-offering for her, Wendy asked Daymond if he would drop his royalty, explaining how in the next upcoming year, sales would be $750,000, to which $150,000 would be net profit. Once Daymond realized he'll be making 25% of his money back within a year, he agreed to match Barbra's offer.
In the end, Wendy asked both Sharks for a counteroffer of $200,000 for 25%, to which they both declined. When it came down to it, Wendy accepted Daymond's offer of $200,000 for 30% of the Wendy's Gnome Shop business.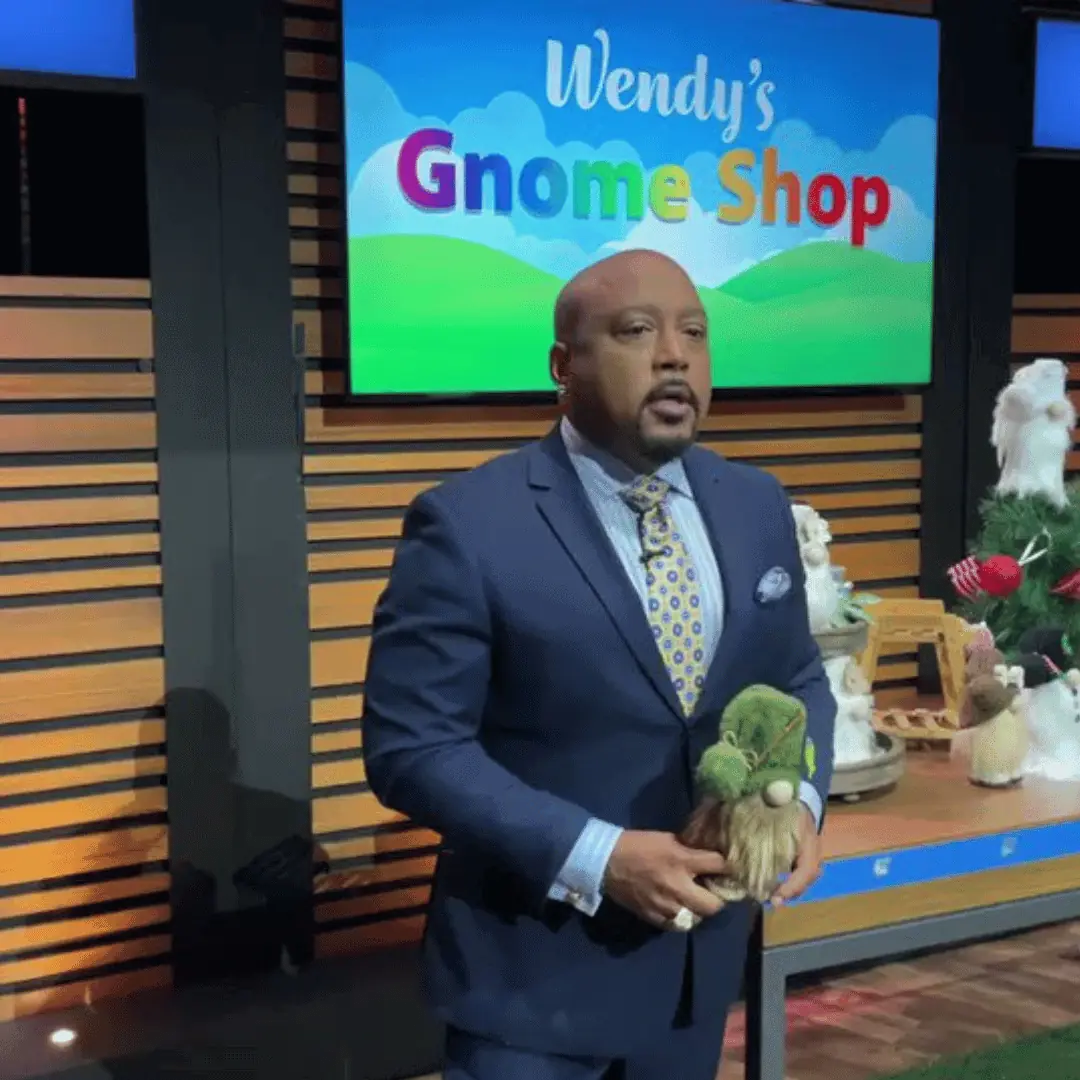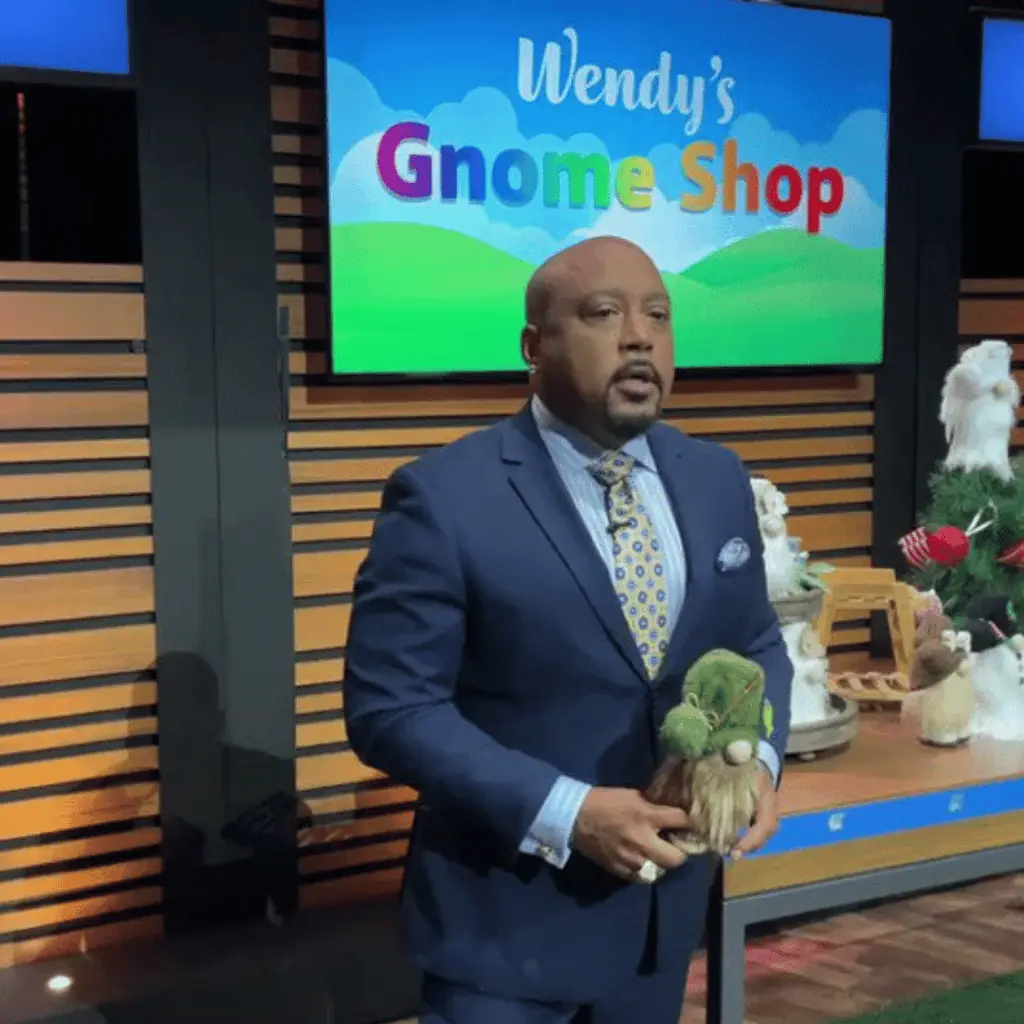 "That's my gnomie!"

Daymond John
Wendy's Gnome Shop Shark Tank update
Wendy's Gnome Shop, after Shark Tank, has continued to create gnomes to put smiles on people's faces. It seems many of Wendy's sales still occur on Etsy, as there were many reviews in the first month of 2023 alone, but Wendy is still selling her gnomes along with gnome accessories on her website for customers to purchase.
Is Wendy's Gnome Shop successful?
At the time of Wendy's Shark Tank pitch, her gnome business had a million-dollar valuation, and as Wendy's Gnome Shop is still creating gnomes and customers seem happier than ever, I think it's safe to assume that the gnome business is a success.