Mark Cuban couldn't resist this vegan meat company. But what happened next? This Everything Legendary Shark Tank update has the answers.
What is Everything Legendary?
Everything Legendary is a company which manufactures plant-based burgers and other plant-based meats. The company was founded in 2019 in Hyattsville, Maryland.
Everything Legendary states that their company creates plant-based food with a legendary flavor. The company believes that it's their flavor that's changing the plant-based food game, and their secret is that Everything Legendary plant-based products are created by a seasoned chef, not a lab technician.
Vegan-friendly products like Must Love and Slice of Sauce often impress the Sharks, so it would be interesting to see how this company would get on in the Tank.
Who created Everything Legendary?
Everything Legendary was created by three friends living in the greater Washington DC area: Duane Cheers, Danita Claytor, and Jumoke Jackson. The Everything Legendary founders have strong roots in historically black universities and colleges (HBCUs), as Dwayne Cheers graduated from Morgan State University while Danita Claytor matriculated from both Howard University and Bowie State University.
According to the Baltimore Times, along with Chef Jumoke Jackson, Duane and Danita have shared their collective HBCU education and experience in finance, education, multi-media production, and hospitality to create the business model that fuels Everything Legendary.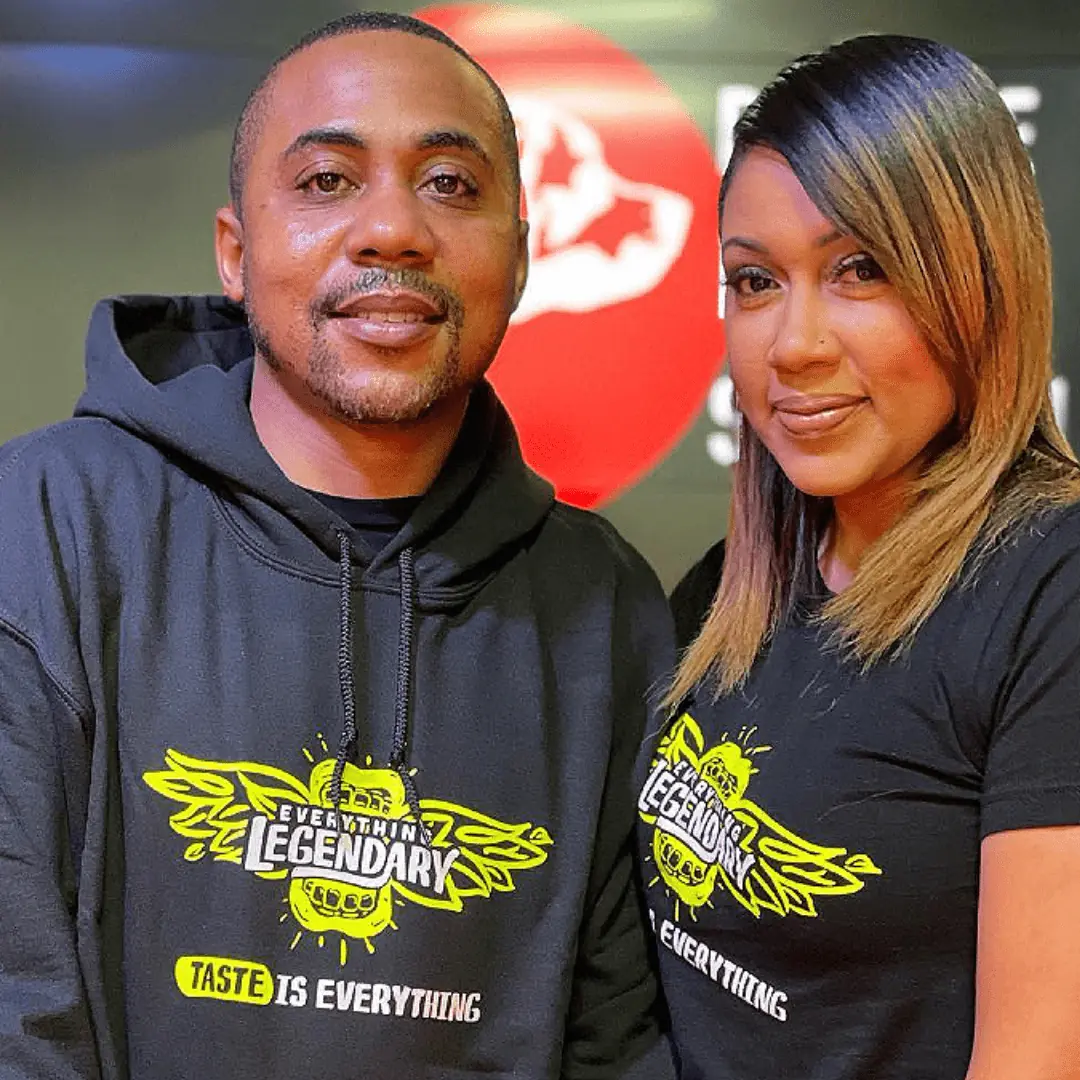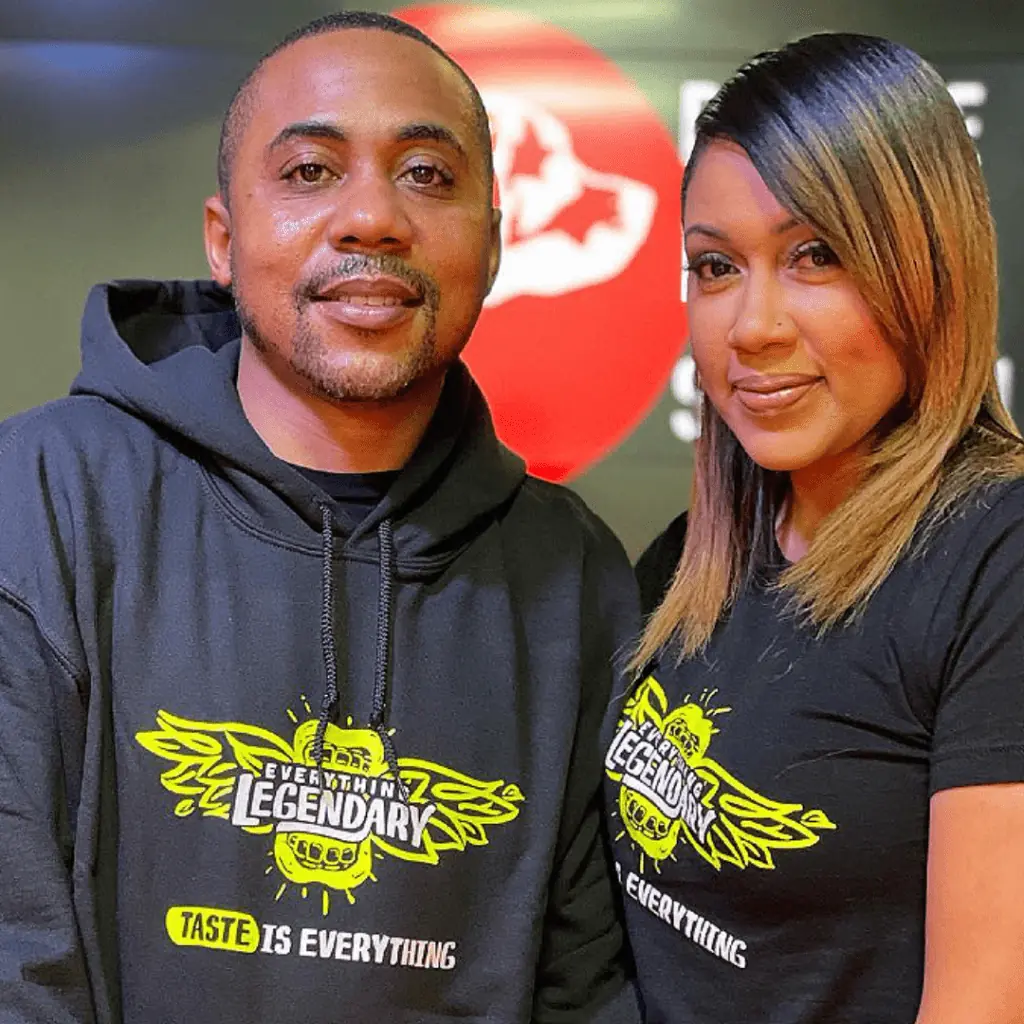 How did Everything Legendary get started?
Everything Legendary began as co-founder Duane Cheers was looking for a way to provide healthier, but tasty meals, for his mother who has lupus. He connected with his friend Danita, who was also interested in creating healthier food choices, because he knew that while Danita's mother was suffering from cancer, the family had tried to get her on a healthy diet, but she just didn't like the food.
On the Everything Legendary website, Duane says of his mother, "Mom went plant-based for her health. But the burgers she was eating were junk. That's not us. So, we stepped up. Creating plant-based food with flavor like no other. Making meals worthy of mom. Because if mom can't eat it, no one should."
What happened to Everything Legendary before Shark Tank?
Everything Legendary started by serving their plant-based burgers at pop up restaurants. The Washington Business Journal reported that:
"The entrepreneurs started Everything Legendary as a D.C. community center pop-up in June 2019 to give Duane Cheers's mother with Lupus and Danita Claytor's mother with cancer healthy food choices they would enjoy eating. They teamed up with Jumoke Jackson, a chef, to create their burger, made of pea protein and other vegan ingredients and seasonings, and they started testing the product with a takeout restaurant pop-up on H Street and then evolved it to a frozen product which they came to sell in retailers, grocery stores and online."
How did Everything Legendary develop before Shark Tank?
Like for many other businesses, start-up Everything Legendary was greatly impacted by the COVID pandemic. With lockdowns and social distancing, the company was no longer able to operate the pop ups, and they were forced to move their business online. Prior to the pandemic, the company's pop ups were generating 80% of their sales, and losing those sales was very challenging for the company.
Also, the Everything Legendary team decided to make their burgers and ship them to customers frozen, which added a good deal of additional shipping expense and logistics concerns to their operation.
On their Shark Tank episode, Duane also told the Sharks that early on, one of the largest vegan restaurants, based in Atlanta, had offered to buy the company, but Duane noted, "there weren't any Sharks, and I didn't wanna make deals with stingrays!"
What do customers think of Everything Legendary?
After watching the Everything Legendary episode of Shark Tank and hearing the Sharks rave about both the flavor and texture of the company's plant-based burgers, we were surprised to find such mixed reactions among Everything Legendary customers online.
On Google Reviews, we found 36 reviews, with an average rating of 3.3 out of 5 stars, and on Target's review page, we discovered 35 ratings, with an average of 3.5 out of 5 stars. On both review sites, there were nearly equal numbers of customers who really enjoyed the Everything Legendary burgers and those who did not like them at all. Interestingly, there were very few customers who came down in the middle somewhere.
What are customers saying about Everything Legendary burgers?
On the Target site, one recent Everything Legendary burger buyer was really pleased with the burgers:
"Really love the ingredients and taste. I cooked them quickly on an indoor George Foreman gril, and they still produced a nice char. There is a pleasant smoky flavor that is enjoyable without needing to add my own seasoning. The price is worth it to me because the ingredients are better than other brands, and I don't feel weighed down/unsettled after eating them. My family, including two small children, are no longer interested in other veggie burgers after trying these."
Over on Google reviews, another enthusiastic customer had this to say:
"My new go-to plant based burger! I was concerned after reading the reviews (I'd already placed my order), and the reviews seem to be bizarrely all over the place…But I'm really, really, happy with these burgers. They taste good, and for me, it's the closest to feeling like I'm eating a real burger. It has a good flavor, the texture is great, and I appreciate the diversity the owners are bringing to the market. I have a gluten allergy and was super happy to see that it's gluten free. I dressed mine up with cheese, onions, gf pickles, and sauce, and it was everything- my new go to plant based burger…I'll definitely be a returning customer."
While we read a good number of reviews praising Everything Legendary burgers, there are nearly as many from people who were not impressed at all with these plant-based patties.
One recent Target customer wrote, with caps for emphasis: "Absolutely Terrible. These Were The Worst Plant-Based Burger I've Ever Had. Tasted Like A Cheap Flavorless Veggie Patty."
And an unhappy purchaser over on Google Reviews wrote, "This was unfortunately an absolute no. My friends and I used to steal our neighbors cat food as a 'joke' and eat it, and this is exactly what I thought when I took one bite. My toddlers are veryyyyy non-picky, and they said 'ew' after one bite. Sucks because they're expensive, but sometimes you can't force yourself to eat something."
With nearly equal positive and negative reviews for Everything Legendary's burgers, it seems that individual palates differ greatly when it comes to rating this plant-based comfort food.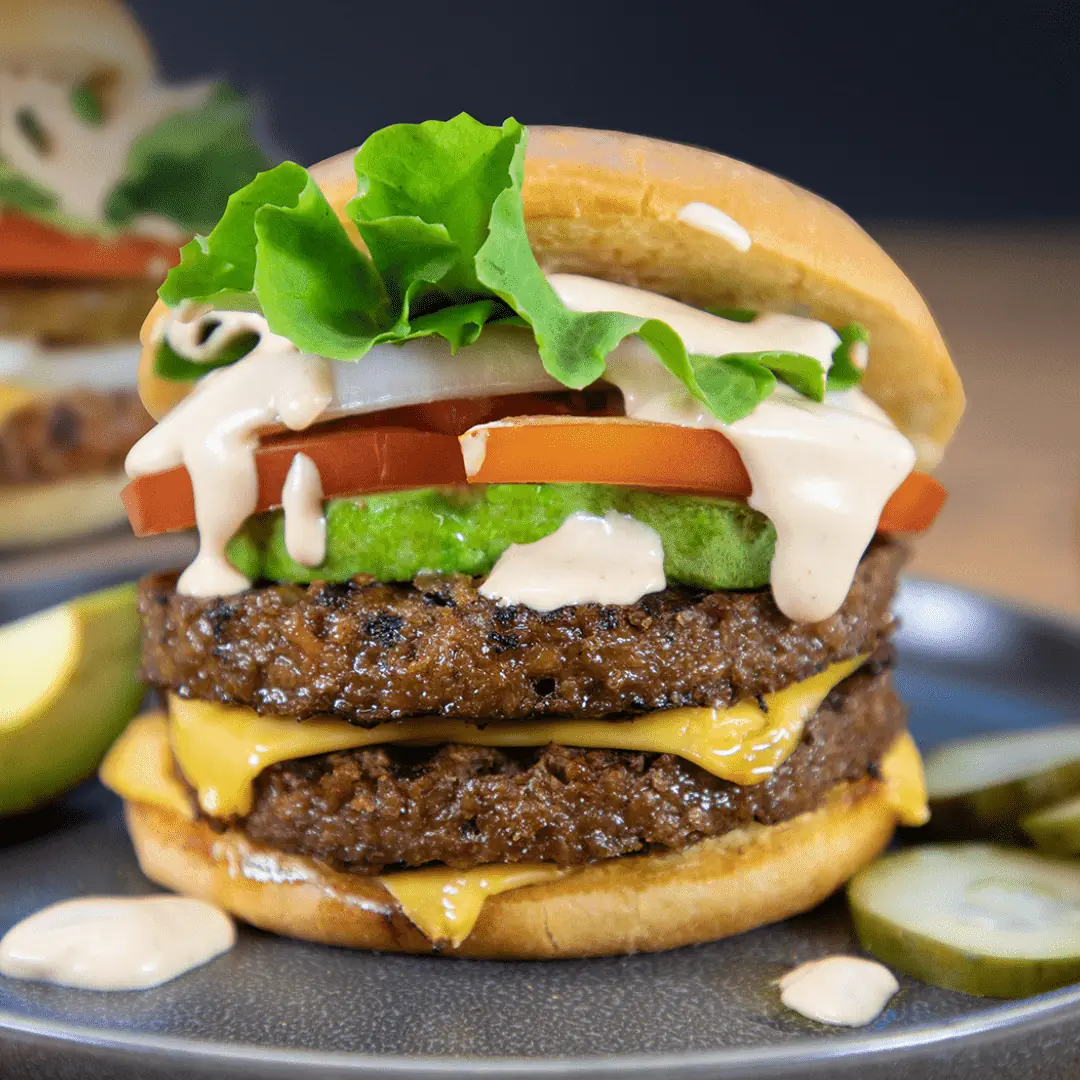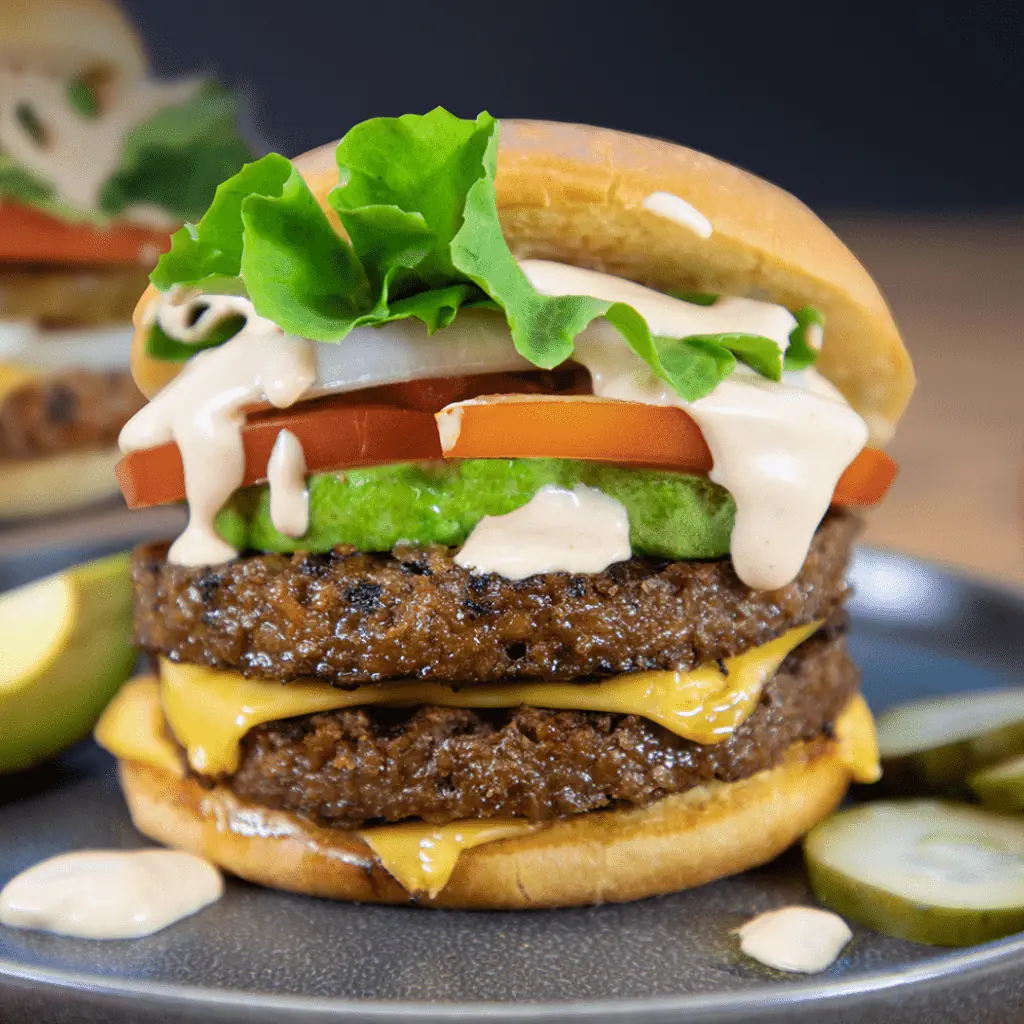 When did Everything Legendary appear on Shark Tank?
Everything Legendary appeared on Shark Tank in Season 12, Episode 15, which aired on February 26th, 2021. The company's co-founders Duane Cheers, Danita Claytor and Jumoke Jackson pitched to five of the regular Sharks: Mark Cuban, Lori Greiner, Kevin O'Leary, Daymond John, and Barbara Corcoran.
What happened to Everything Legendary on Shark Tank?
The Everything Legendary team entered the Tank and asked the Sharks for a $300k investment in return for 10% of their plant-based burger company.
Company co-founders Duane Cheers and Danita Claytor started their pitch by telling the Sharks that everyone knows the benefits of a vegan lifestyle, like lowering your blood pressure and risk of heart disease, but the problem is that with a plant-based diet, sometimes you just want to sink your teeth into a burger that tastes like a burger.
They told the Sharks that with the Everything Legendary burger, they had solved this problem by making a plant-based burger in a real kitchen, with a real chef, rather than in a lab somewhere. Duane informed the Sharks that their burgers were "the Wagyu of plant-based meats; it's the caviar; it is the Kobe beef-it is the best!"
After their introduction, the Everything Legendary team offered each of the Sharks one of their premium burgers, and all of the Sharks exclaimed that the burgers were very tasty and that the texture was great. Once the eating stopped, the Sharks were ready with questions.
Barbara Corcoran spoke up first and commented that it tasted like a burger, but the texture was much softer, and Chef Jumoke responded that they had infused the world's best vegan cheese into the burger, and this provided the soft texture.
Lori Greiner then asked about the nutritional profile, and Chef Jumoke responded, "it's a slim and trim 250 calories." Kevin O'Leary followed this up by asking about the size of the patty, and the chef told him that they are 6 oz patties with a fat content of only 15 grams.
Barbara jumped back in to ask if the burgers were shipped frozen, and Duane told her that they were shipped to customers frozen, and then he indicated that shipping the burgers frozen was something that they had to start doing during the COVID pandemic. Duane also offered some numbers to the Sharks when he told them that their cost of goods on a 4 pack of patties was $20, and they sold them for $45.
Daymond John joined the questioning by asking about how the team got together to come up with the plant-based burger idea, and Danita told him that Duane's mom had lupus, and her mother had cancer, and they were trying to get their mothers to eat a healthy diet, but Danita said that her mom didn't like the healthier food, so Duane, Danita and Jumoke came together to produce something that their mothers would enjoy and that would also promote better health.
After telling the Everything Legendary creation story, there was a good deal of discussion about the company's burgers being priced at least 30% higher than any of their competitors, and Duane ended this part of the conversation by saying, "This is a premium product; we can't race 'em to the bottom."
Kevin O'Leary next wanted to know about sales, and Duane told him that since they started, they had $169k in sales, with a profit of $53k. He also let the Sharks know that they lost a couple of months to the COVID pandemic, and O'Leary followed this up with a question about customer acquisition costs. Duane told Kevin that they had not spent a single dollar on customer acquisition. Duane said, "This has all been bootstraps and word of mouth."
The Sharks, at this point in the pitch, appeared ready to share their thoughts on the plant-based burger investment opportunity.
Did Everything Legendary get a deal on Shark Tank?
Everything Legendary successfully landed a deal with Mark Cuban, receiving an investment of $300k in return for a 22% equity stake in the company.
Kevin O'Leary was first to declare his intentions when he told the Everything Legendary team, "This is the best plant-based burger I've ever had, but just to play with you, I gotta put up $300k; this is a crazy valuation for where you are right now. I think that the mistake for me is that you asked for $300k. I'm out"
Mark Cuban then revealed that he thought the way to build the business in the near term was to work with satellite kitchens and train chefs to deliver burgers to customers via Door Dash or Uber Eats. He said, "To me, if this was in Dallas, and I pulled up Door Dash, or Uber Eats, or whatever, I would buy this all day, everyday."
Cuban then made an offer of $300k for 25%, and he said he wanted 25% because there was a lot of work to be done. He then added, "I'm worth it, so what do you think?" Duane asked Mark if it would be OK to hear everyone else, and Mark Cuban answered, "What do you think?"
Taking Cuban's subtle warning to heart, Duane then countered Mark, "$300k, can we bring that to 20%?"
Mark responded, "Do 22% and you got a deal."
The Everything Legend team looked at each other, smiled, and accepted the offer from Mark Cuban.
What happened to Everything Legendary after Shark Tank? Everything Legendary Shark Tank update
The deal between Everything Legendary and Mark Cuban did close, and even before they had a chance to get through the due diligence period, the company saw a huge Shark Tank effect immediately after their episode aired.
According to a trade publication for vegan products, VegNews, "within 24 hours of the episode airing, Everything Legendary sold $250,000 worth of vegan burgers."
This was only the beginning for the plant-based burger company as in a period of just 10 months, Everything Legendary burgers went from zero to 1,500 grocery stores including Safeway, Acme, Giant, Target, Ralphs, Kings, and Balduccis, with additional placements scheduled in Sprouts, Meijer, Publix, and more in the following months.
In an article in Black Enterprise, the Everything Legendary founders told the publication that after the deal closed, one major impact of their partnership with billionaire Shark Mark Cuban was that "thanks to the funds from Mark Cuban, the Everything Legendary team was able to expand its production capacity to meet the instant increase in online sales after the show aired. They now work alongside a co-packer that allows them to produce up to 400,000 burgers a day."
Is Everything Legendary successful today?
Everything Legendary is continuing to spread its reach into more stores, and the company has also branched into additional products such as plant-based chicken wings and sausage.
In order to finance the company's continued growth, the vegan business magazine, Vegconomist, reported:
"Plant-based burger brand Everything Legendary has secured $6 million in Series A funding. The round was led by CircleUp Growth Partners and included General Mills' 301 Inc. and previous investor Mark Cuban. The company plans to use the funds to expand its retail presence and innovate new product lines, including vegan boneless wings, sausages and breakfast patties. Everything Legendary's signature burgers and grounds are currently found in 1,500 US retail stores, including Target and Publix. By this summer, the company says it intends to enter an additional 5,600 retail locations."
We have read reports that Everything Legendary had sales of $22 million in 2022. There seems to be little doubt that legendary Shark Mark Cuban has thrown fuel on the fire to help create legendary growth for this plant-based meat company, started just over three years ago by three friends in greater Washington DC.