Must Love is a plant-based, dairy-free ice cream company that sells ice cream pints and ice cream bars made with base ingredients of bananas and oats.
But what do customers think of the product? And what happened to the company after it failed to secure an investment in the Tank? This Must Love Shark Tank update has all the answers.
What is Must Love?
Must Love is a range of plant-based ice cream made from simple ingredients. The base ingredients for all Must Love ice creams are bananas and oats, along with real whole fruits. The company is from Los Angeles, California.
Once the company makes the base of their ice creams, they then add additional ingredients to create their delicious ice cream flavors.
Must Love is not the only banana-themed company to have entered the Tank in recent years. Banana Loca also tried its luck in Season 13, while the Banana Phone and Nana Hats hoped the Sharks would go bananas for their products in Season 14.
Who created Must Love?
Two friends, Hannah Hong and Mollie Cha, created Must Love in 2017 after the pair developed lactose intolerance in their early 20s. After dinner one day, Mollie made a simple banana nice cream for them to share, and the inspiration for dairy-free, simple-ingredient ice cream was born.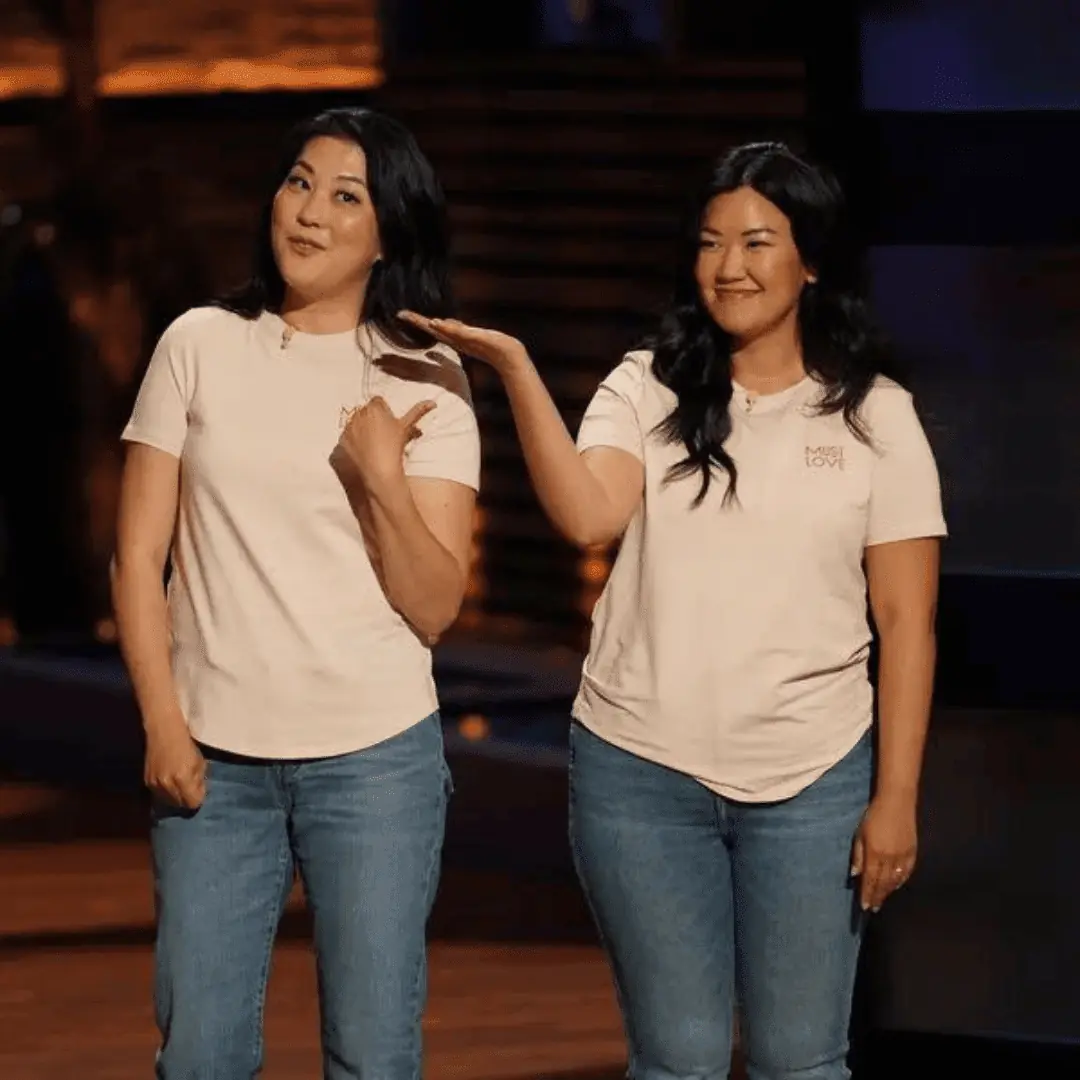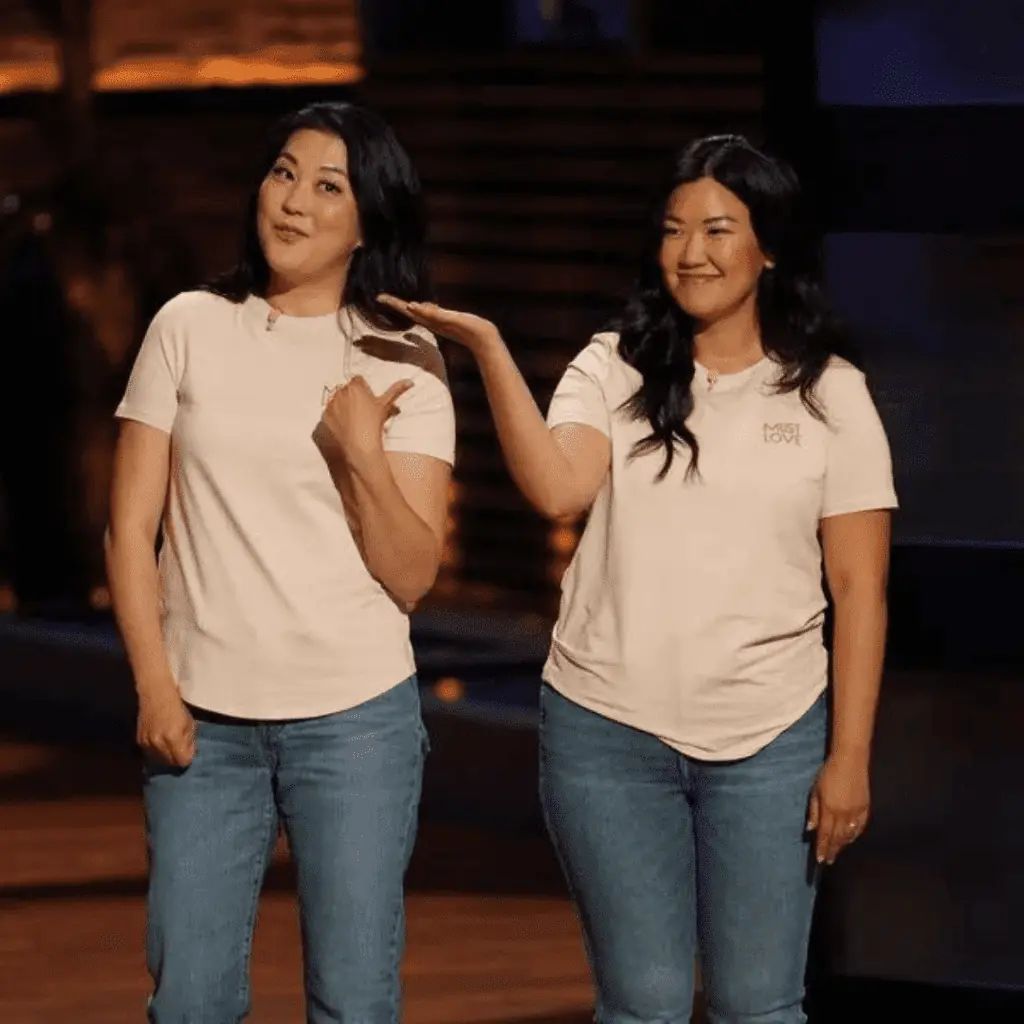 Both Mollie and Hannah's parents immigrated to the U.S. from Korea, and the pair met while studying undergraduate degrees at U.C. Berkeley. After completing their degrees, both Mollie and Hannah went on to obtain an MBA, with Mollie's from MIT focusing on operations and Hannah's from UCLA Anderson for marketing.
What happened to Must Love before Shark Tank?
Before appearing on Shark Tank, Mollie and Hannah were selling their Must Love products nationally in Sprouts stores, Costco, and in certain regions of Whole Foods. During their first year in 2017, Must Love made $35,000 in sales, with that figure growing double year after year. At the time of Hannah and Mollie entering the Tank, Must Love had made $1 million, ending the year with $1.7 million in revenue, however, the problem that the pair were facing was that they were running a loss of $400,000 due to marketing costs in supermarkets and how competitive the frozen food industry is.
To get Must Love up and running, both Mollie and Hannah invested $200,000 each into the company and further raised an impressive $1.4 million in 5 years to put into their dairy-free ice cream business.
What do customers think of Must Love?
Must Love has mixed reviews, with people loving the clean ingredients and various flavors. With that being said, many also found the ice creams to be not as creamy as other vegan ice cream options on the market.
Barbra on Amazon is a lover of Must Love ice cream, saying, "This Hakuna Banana ice cream is delicious. I love bananas anyway, and they are so healthy. The choco choco chip can be addicting. A bit on the pricey side, but I eat it guilt-free."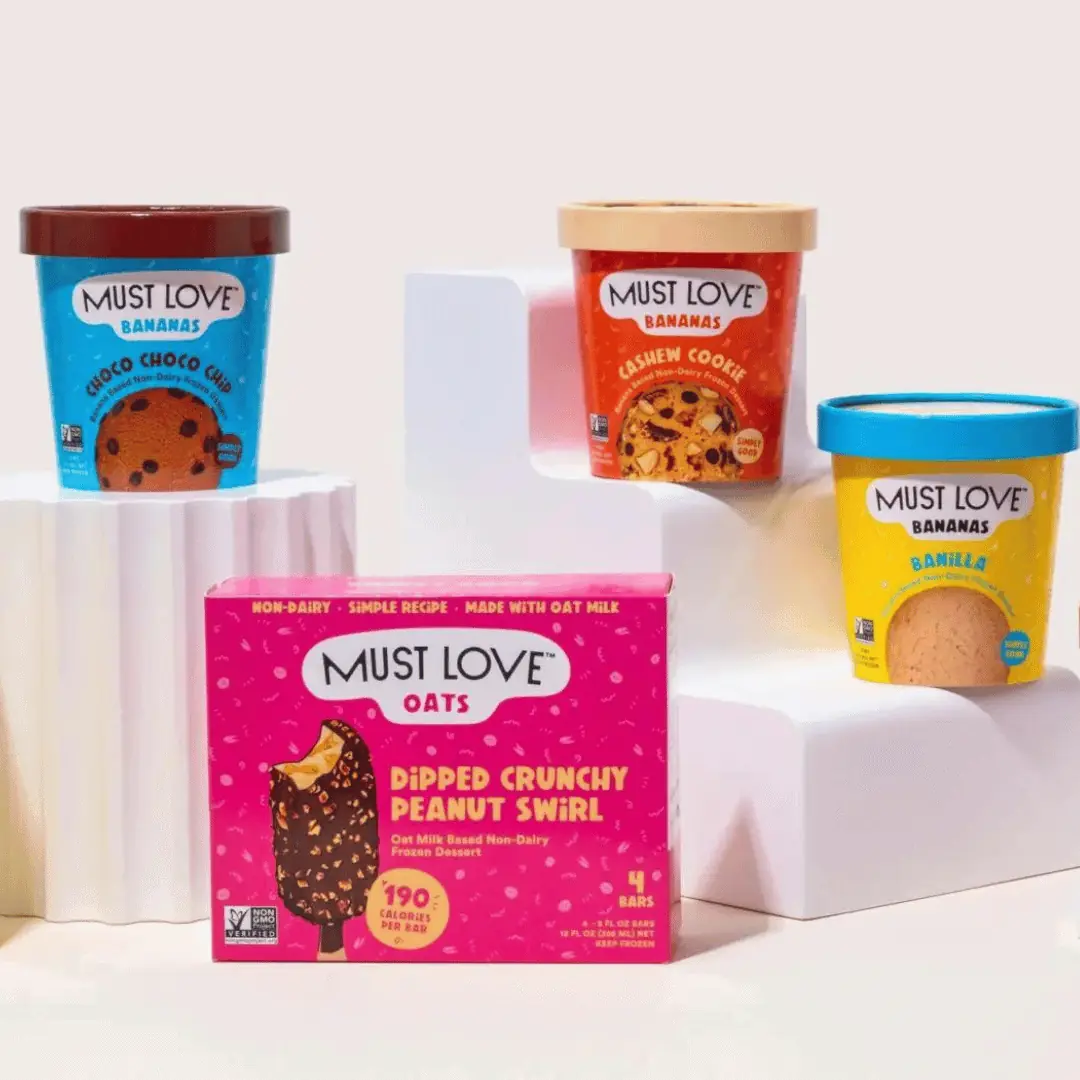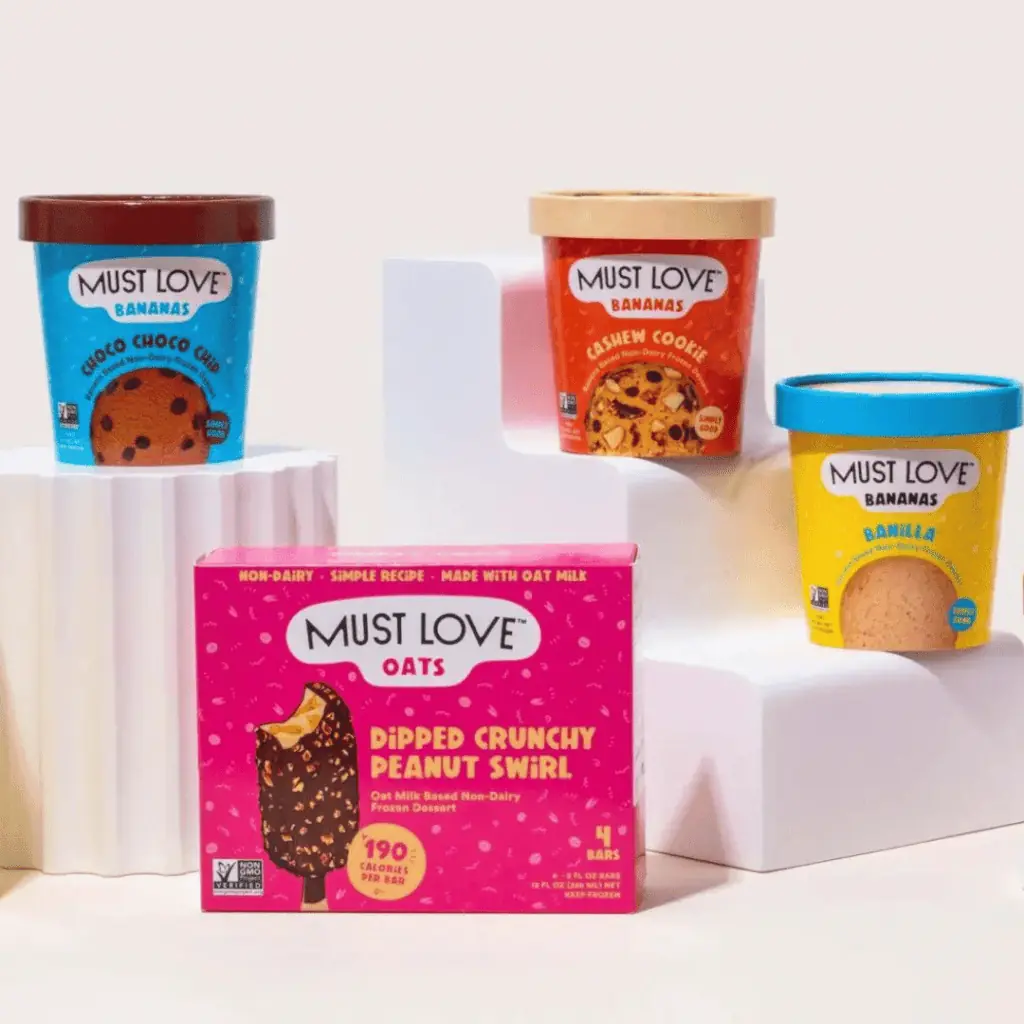 Tori on Amazon also enjoyed the Must Love flavoring, stating "I love that these are dairy free and actually GOOD. I love banana-flavored stuff (especially the banana milkshakes at Checkers), and these are super banana-y. I love the chocolate. I wasn't expecting to love these so much, but they satisfy my nightly sweet tooth!"
On the opposite end of the scale, however, Ryan on Amazon had a negative review of Must Love, claiming, "I've had a lot of good vegan ice creams in my life, and this sadly isn't one of them. The creaminess of Oat Milk does not translate here at all. What you are presented with is a pint of very icy peanut butter you paid $7 for."

And another anonymous Amazon user comparing Must Love to a competitor that they claim is of higher quality, "The texture was very icy, not creamy at all. If you want a good oat milk ice cream, try SO Delicious brand. It is WAYYYYYYY better."
When did Must Love go on Shark Tank?
Must Love appeared on Episode 11 of Shark Tank's 13th Season, which aired on January 14th, 2022.
Did Must Love get a deal on Shark Tank?
Unfortunately for Hannah and Mollie, who were seeking $600,000 for 7.5% of Must Love, they didn't secure a deal on Shark Tank. After Must Love delivered their pitch for their clean-ingredient ice cream line, the Sharks were quick to shut down any offers for the business.
First to declare themselves out was Daymond John, who was slightly insulted by the fact that Must Love were offering the Sharks the exact same offer as any other investor. Kevin O'Leary was then quick to follow as he believed Must Love were asking for too much money, as $600,000 is up there in the high percentile asking range.
Peter Jones, who had previously invested in a similar company on Dragon's Den, explained how the sales of the similar company were going up, but the margin was reduced as supermarkets always want to offer specials and promotions. Due to the reduced margins, Peter backed out of that partnership which subsequently, because of his experience, led him to back out of a potential partnership with Must Love also.
Mark Cuban and Lori Greiner were the last Sharks remaining, both declaring themselves out because Mark believed that Must Love products were too similar to competitors' products, and Lori already had a running and successful partnership with another company that sells sorbet and ice cream.
What happened next? Must Love Shark Tank update
After Shark Tank, Must Love are still continuing to sell their products both in stores and on their website, however, all ice cream pints and bars are currently sold out online at the time of this writing.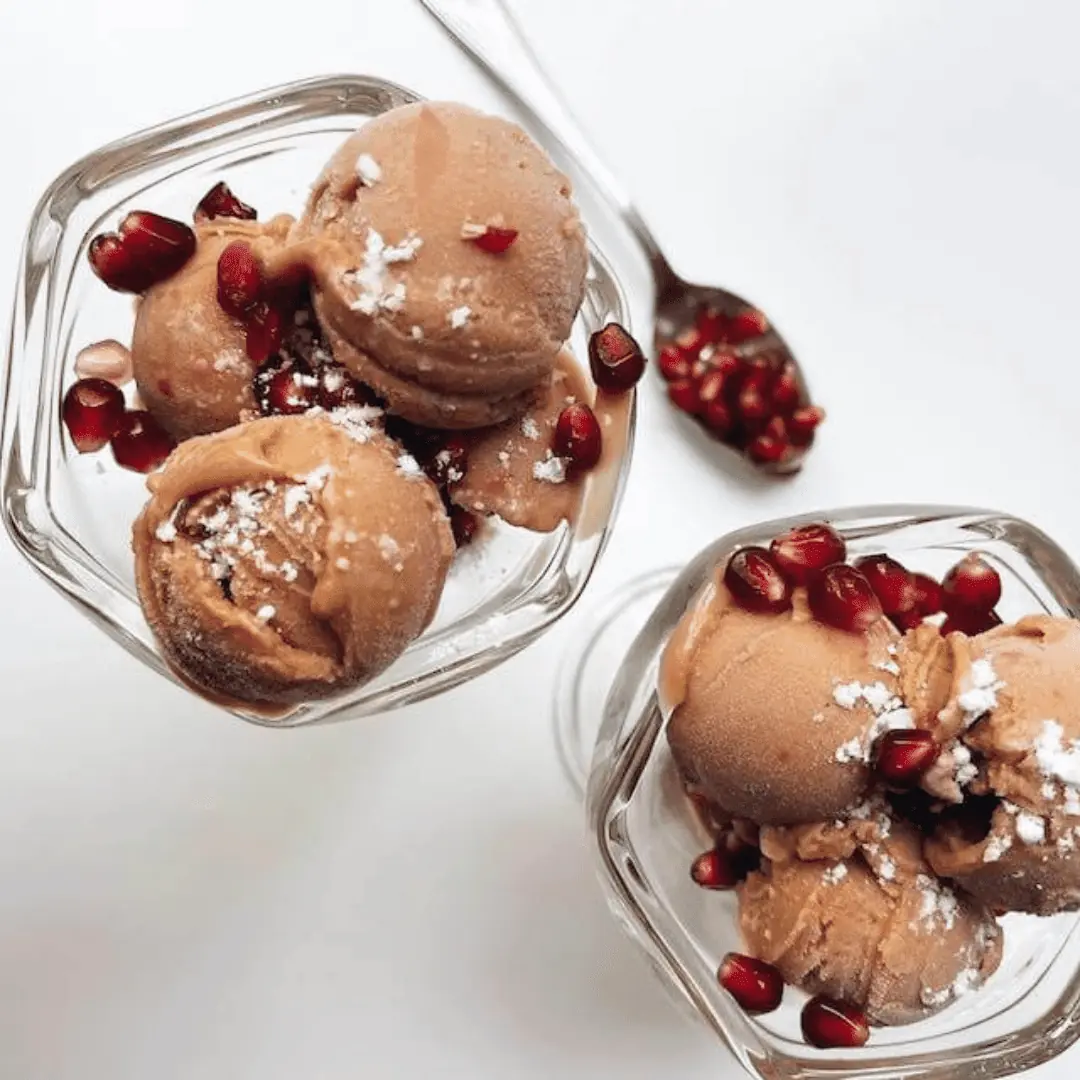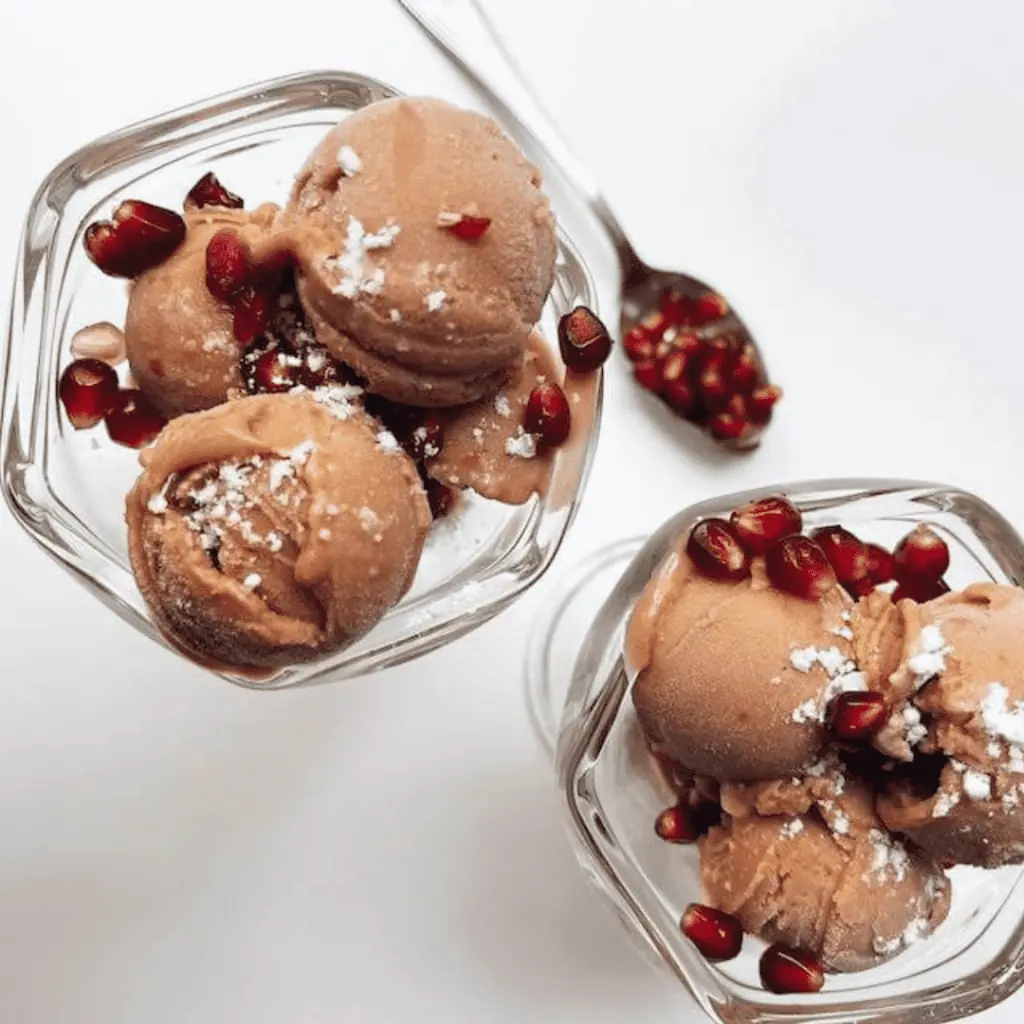 Their appearance in the Tank may not have landed them the deal they initially wanted, but the awareness that the show gave the company inevitably upped the ice cream sales and provided Must Love some extra attention.
Is Must Love successful?
During their Shark Tank appearance, Must Love had a valuation of $8 million, and although they didn't secure a deal with any of the Sharks, the Must Love products are still stocked in Whole Foods, Sprouts, and Costco, meaning their valuation could still stand.