This Nana Hats Shark Tank update takes a look at how the banana preserver works, what customers think, and what happened after it secured a Shark Tank deal on Season 14, Episode 8.
What is Nana Hats?
Nana Hats is a company which manufactures silicone banana caps that are designed to preserve the freshness of bananas. The banana caps are decorated with cute characters, including pandas, monkeys, unicorns and others. The company is located in Walnut, California.
Nana Hats are made from BPA-free silicone, and the caps are designed to be placed on the crown of your banana bunch. On top of the silicone cap is a magnet, which is used to attach the cuteness, in the form of various crocheted critters and other decorations such as a viking cap, watermelon, or pineapple.
Why do Nana Hats work?
Nana Hats are able to extend the freshness of bananas because bananas produce ethylene gas, a natural ripening agent, and Nana Hats BPA-free silicone caps are designed to inhibit the absorption of the ethylene gas and slow down the ripening process.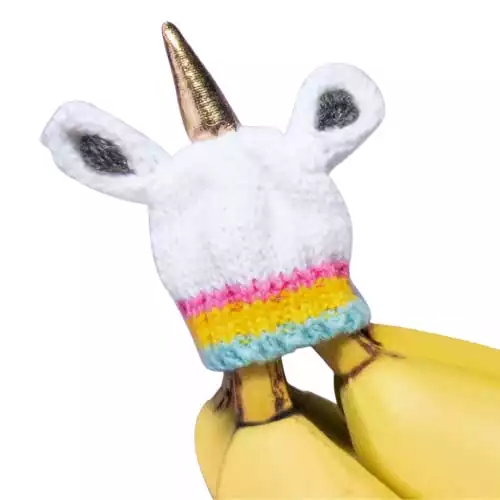 We earn a commission if you make a purchase, at no additional cost to you.
Who created Nana Hats?
Sean Adler is the founder of Nana Hats. After studying at the University of Colorado at Boulder's Leeds School of Business from 2005 to 2009, Sean worked in the Financial Services industry for many years. Since 2010, Sean has been a Private Client Advisor for JPMorgan Chase Bank.
How did Nana Hats get started?
On the company website, Nana Hats' founder Sean Adler says that he always found it to be a race against time to eat his fresh bananas before they went brown. Over the years, he tried various methods to keep his bananas fresh and yellow. He tried things like duct tape, Saran Wrap, and tin foil. However, he didn't get good results, and he also wanted to reduce his dependence on single-use plastics.
Sean says that the idea for Nana Hats came to him from a random idea that he wrote in his journal, and from there, Nana Hats have evolved into a top-selling product.
What happened to Nana Hats before Shark Tank?
In 2019, Nana Hats founder Sean Adler started doing research and development for Nana Hats, and a year later, the company was ready to launch a Kickstarter campaign. The campaign started in September 2020 with six Nana Hat styles, and the Kickstarter goal was to raise $3,000.
Nana Hats' Kickstarter goal was fully funded in just 12 days, and they raised a total of $4,761, considerably more than their $3,000 goal.
Before Shark Tank, Nana Hats have been available on Amazon, and the company also participates in two wholesale trade platforms, Faire and Tundra.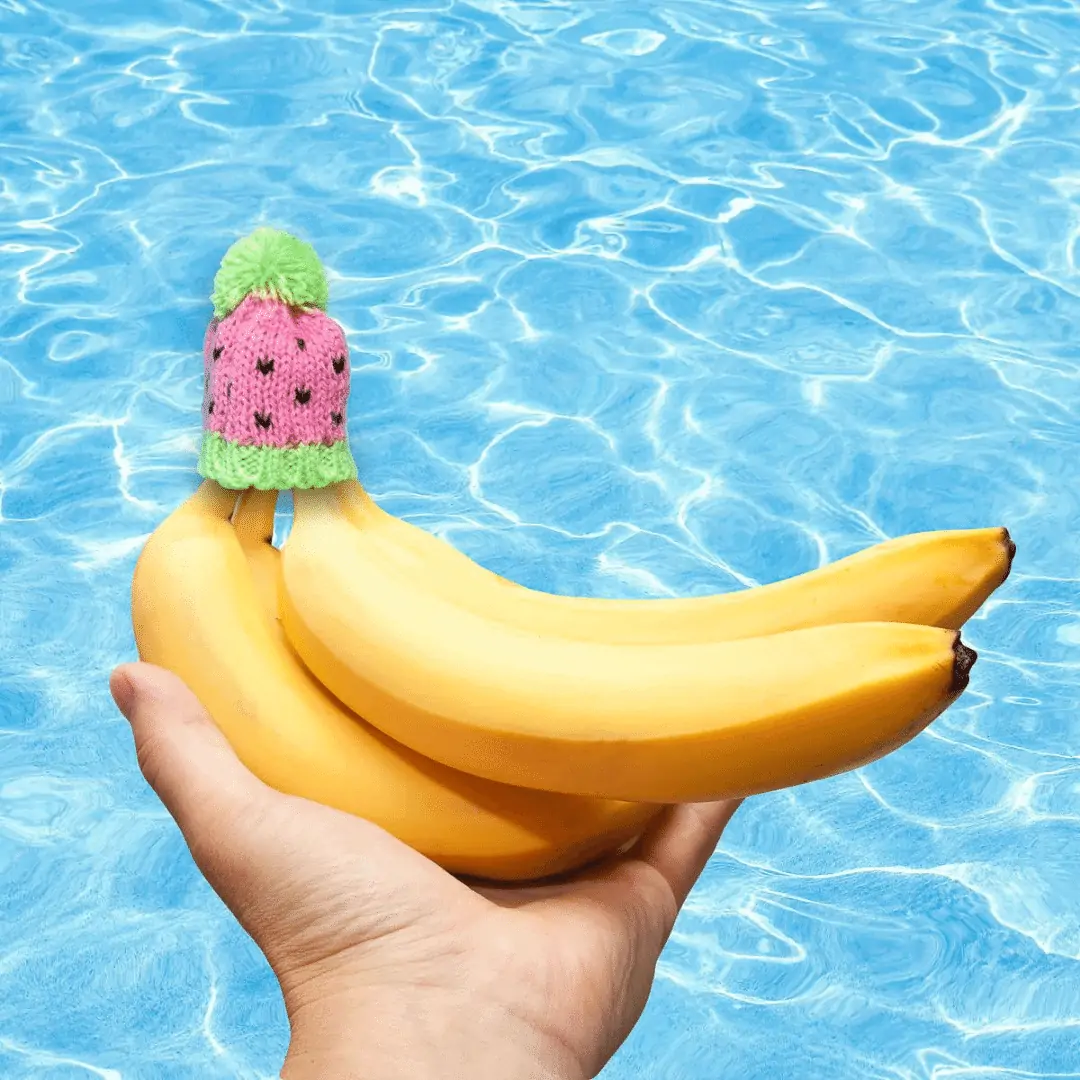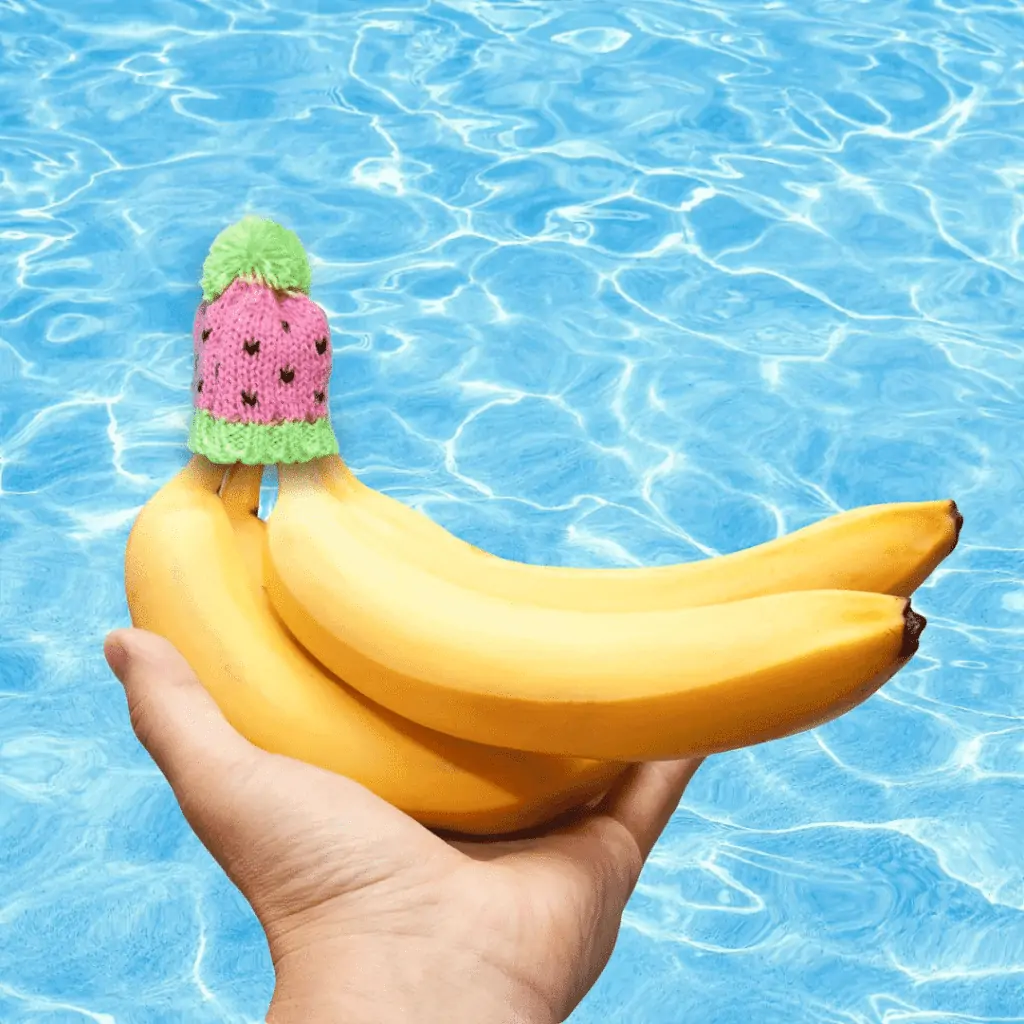 Prior to Shark Tank, Nana Hats have also had some positive press with appearances in Glamour, Men's Health, Women's Day, Esquire, and even an appearance on The Today Show.
In anticipation of their Shark Tank episode, Nana Hats is also offering a Shark Tank Special on their website, buy two or more Nana Hats and get free US shipping.
What do customers think of Nana Hats?
With 931 ratings on Amazon, Nana Hats have mixed reviews. Overall, Nana Hats have a 3.5/5-star rating, but in the Value-for-Money category on Amazon, they have only a 2.8-star rating.
What are customers saying about Nana Hats?
On Amazon, many reviewers report that Nana Hats are cute, but they don't work as well as advertised. And a good number of reviewers state that the Nana Hats were difficult to put on their bananas.
For example, one verified purchaser writes, "Overpriced. Hat is cute but after putting it on the stem or crown of a bunch of bananas as instructed, it is difficult to remove one banana at a time without taking off the hat again. If you leave the hat on and pull just one banana off, then the top of the peels of the remaining bananas tend to split open and get brown."
Along the same lines, another verified purchaser writes, "This is certainly a cute idea but it's a pain to put on and gets in the way of removing bananas. Also, I'm not sure it's really made much difference in the quality of our bananas. Ultimately, you have to be really committed for this to be worthwhile."
While there are a good number of critical reviews, others seem to really like Nana Hats.
In October 2022, a verified purchaser said, "I was so surprised, this item really works. I saw it on a morning news show that I trusted. I would put this item in a housewarming basket. Our bananas lasted several days longer, and did not turn brown."
Finally, one reviewer simply stated, "So cute and does what it says it does."
From our examination of the Nana Hats reviews, it appears that opinions are about evenly split on whether or not Nana Hats work as promised and deliver value for money.
Nana Hats Enters the Shark Tank
After a period of steady success, founder Sean Adler decided to take his banana-freshness preserver onto the Shark Tank. His chances of securing a deal rest on whether he can prove that the business is viable, plus that he is an entrepreneur worth investing in.
When did Nana Hats go on Shark Tank?
Nana Hats appeared on Shark Tank in Season 14, Episode 8, which aired on November 11, 2022. This episode featured guest Shark, Peter Jones, global investor and Dragon on the BBC's Dragon's Den. 
Nana Hats appeared on Shark Tank alongside three other companies hoping to secure a life-changing investment: Wondry Wine, SquareKeg, and Collars & Co.
What happened to Nana Hats on Shark Tank?
Nana Hats founder Sean Adler entered the Tank and asked the Sharks for an investment of $150k in return for 10% of his banana preservation device company.
Upon entering the Tank, Sean described how bananas release ethylene gas as they begin to ripen, and he told the Sharks that this gas is naturally occurring in fruits and vegetables. He said that ethylene really seems to hate yellow bananas, so one needs to slow down the absorption of ethylene at the crown of the bananas to keep them from turning brown.
Sean described Nana Hats as the "world's first banana preservation device specifically designed to be functional, reduce food waste, and look super adorable on your kitchen countertop."
Sean then asked the Sharks, "Which of you Sharks wants to join me as the Nana King, as I set out to put a hat on all of the bananas across the world?"
Kevin OLeary asked how long the Nana Hats would extend the life of a banana, and Sean told him that the average life with a Nana Hat would be 8-12 days. And most of the Sharks thought that this would be helpful.
Mark Cuban inquired about both the retail price and the cost to make the Nana Hats, and Sean quickly responded that the average cost of the crocheted hat with the standard size silicone cap in the package was $1.95 and that they sold them in two packs for $12.95.
Kevin O'Leary then asked Sean why he didn't simply paint a little smiley face on the silicone cap and forget the crocheted hat. He thought that this would be significantly cheaper.
Sean's response to Kevin got a huge laugh from the Sharks, "No one wants to look at a little sock on your bananas, no offense guys."
Guest Shark Peter Jones next asked Sean about his day job, and when Sean replied that he was a wealth manager for one of the largest banks in the US, there was another loud round of laughter in the Tank.
Sean told the Sharks that he came up with the idea in 2016, but it wasn't until the Covid slowdown of 2020 that he found time to work on Nana Hats, and he assembled the first 15,000 units and launched the company from his living room in 2020.
The Sharks, of course, wanted to hear sales figures, and Sean told them that the company did $483k in revenues last year, and they were on track to do $600k this year, and the profit on this year's sales would be $240k. This revelation brought another round of cheering and laughter from the Sharks.
At this point, the Sharks seemed satisfied with Sean's performance in the Tank, but now it was time to see if any of them would go bananas for Nana Hats.
Did Nana Hats get a deal on Shark Tank?
Nana Hats got a deal on Shark Tank, and founder Sean Adler managed to land Sharks on both sides of the Atlantic, as guest Shark Peter Jones teamed up with Lori Greiner when they agreed to invest $150k for 20% of the company.
Mark Cuban went out first, but before doing so, he heartily congratulated Sean by saying that everyone who watches Shark Tank has had a crazy idea, but Sean was able to bring his crazy idea to life, and this year he was going to sell $600k worth of Nana Hats and put $240k into his bank account.
Daymond John told Sean that he didn't think that the business was big enough and that Sean didn't really need a partner.
Peter Jones spoke up next, and he told Sean, "I've been around a long time, and I've seen things to laugh at and have a bit of fun, but sometimes these things go crazy. I really like this product."
Peter then told Sean that he would not make it easy for him because he was offering half of the money, so Sean would need to reel in another Shark if he wanted to make a deal.
Lori quickly joined the deal with Peter and offered $150k for a total of 30% equity. And Kevin O'Leary then exclaimed that this was too much equity, but he would do the deal for 10% and a $1.00 per unit royalty.
When it appeared that Sean wasn't too fond of the royalty deal, Kevin then tried to get Peter Jones to throw Lori under the bus and join him in a new deal.
Peter said that he was too much a gentleman to throw Lori under the bus, so the offer with Lori still stood.
Finally, Sean made a counter offer to Lori and Peter of $150k for 15% total equity, and Lori and Peter quickly came back with an offer at 20%, and Sean took the deal.
Nana Hats Shark Tank update
If Amazon sales are any indicator, it appears that Nana Hats have seen a significant Shark Tank effect after the company's episode aired. Just after the episode aired, Nana Hats became the #1 Best Seller in Kitchen Storage Accessories on Amazon, and it seems that Amazon has sold out of stock and does not indicate when Nana Hats will be available to ship again.
According to a report on ABC affiliate 10 News in San Diego, Nana Hats founder Sean Adler held a watch party for friends and family in his hometown, and he told 10 News that during the taping of his segment, he was on stage in front of the Sharks for over and hour, and for the first 30 minutes or so, the Sharks were laughing at him. However, by the end of his presentation, Sean saw the Sharks fighting for a piece of his business. In the end, the team of Lori Greiner and guest Shark Peter Jones beat out Kevin O'Leary for a share of Nana Hats.
After the episode had aired on the east coast, Sean told 10 News that Nana Hats quickly saw 27,000 new visitors to its website and well over 1,000 new orders.
During the watch party, Sean was also surprised by a video call from Shark Lori Greiner who told him, "I'm so excited for our partnership."
With a Shark on each side of the Atlantic, it is nearly certain that there will be bananas found wearing their little hats in kitchens both all across the US and in the UK.
How much is Nana Hats worth?
The deal that Nana Hats made with Lori Greiner and guest Shark Peter Jones valued the business at $750k.
With two Sharks partnering with Nana Hats, and the immediate Shark Tank effect on sales which occurred just after the episode aired, the company's valuation will almost certainly rise.
Lori's experience with consumer products, and Peter's connections into markets in the UK and Europe, will likely help fuel rapid growth for this small company.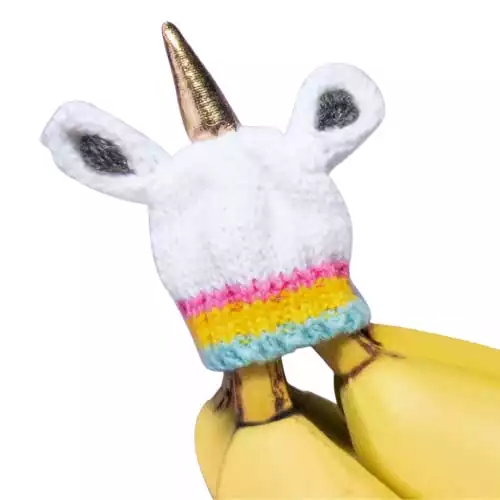 We earn a commission if you make a purchase, at no additional cost to you.