On Friday, November 11, 2022, Collars & Co., a unique apparel company that produces comfortable dress shirts for men, jumped into the Shark Tank to showcase its stylish products in the hopes of hooking a deal.
This Collars and Co. Shark Tank update takes a look at how the company began, the solutions it offers, and what happened after its Shark Tank deal.
What is Collars & Co.?
Collars and Co. is an apparel company for men. The company, which produces comfortable dress shirts for stylish businessmen, hopes to hook themselves a deal in the Shark Tank on November 11.
Collars and Co. manufactures polo shirts and dress collars that are classy and comfortable. The company has more than 16 colors in its luxe linen polo-style shirt and offers various collar types.
Collars & Co. sells more than dress shirts. The company has a full line of products, including sweaters, belts, underwear, and other clothing accessories.
The team behind Collars & Co. believes you can look great and feel great too.
Who created Collars & Co.?
Entrepreneur Justin Baer founded Collars & Co. in March 2021.
Baer has created and run five other companies and holds a Bachelor of Science in Marketing and Finance from New York University.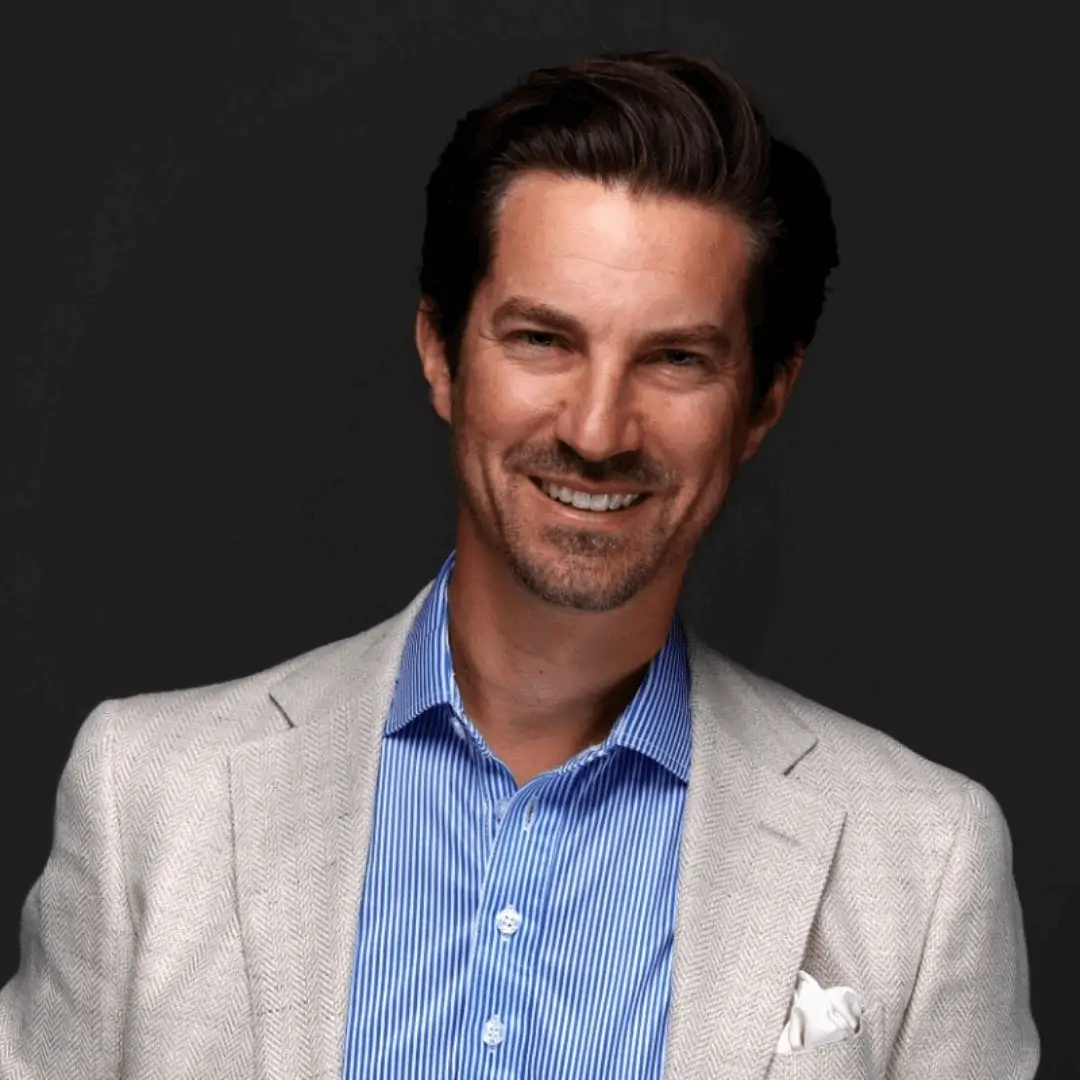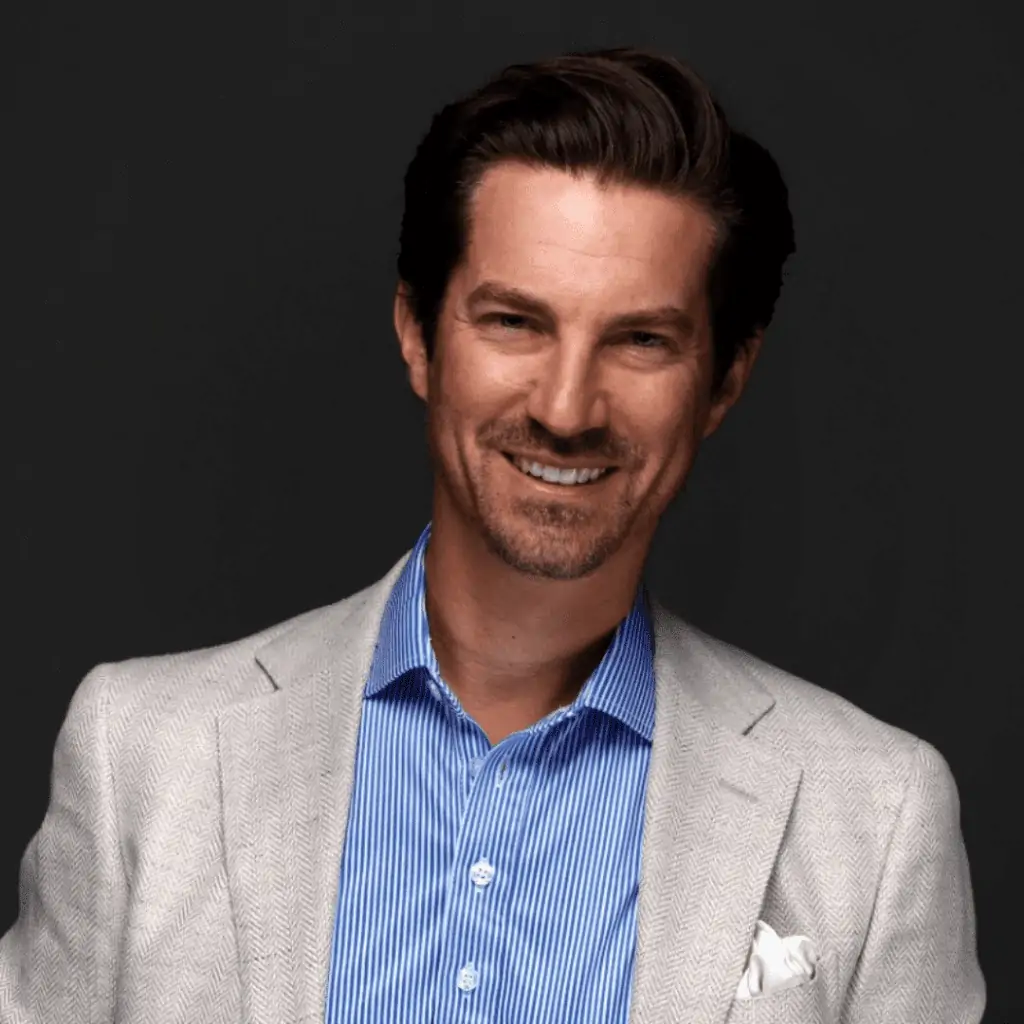 Justin Baer is an experienced entrepreneur who founded the Member Text Company and The Cure Card, LLC. Baer also runs CharityHappenings.org, Check In Easy, and TeachingProAcademy.com. Collars & Co. is his most recent project.
Why was Collars & Co. created?
Founder Justin Baer created Collars & Co. to fill a gap in the dress shirt market.
Like many men, Justin Baer knows the discomfort of wearing a stiff, long-sleeved dress shirt under a sweater. It is not a pleasant experience. To solve this widespread problem, Baer created the Dress Collar Polo™.
The company's signature Dress Collar Polo™ is a combination of luxury and comfort.
Collars & Co. aims to provide men with stylish, comfortable clothing, and their unique line accomplishes this goal. The Dress Collar Polo™ is light and stretchy like any other polo shirt but has a stiff, dress-shirt-style collar.
This combination of comfort and class makes the Collar & Co. brand popular. The products the company produces are perfect under a sweater or suit jacket and look like a typical dress shirt to the untrained eye.
Collars & Co. gained momentum after Baer shared a video on TikTok showcasing the product. The video went viral, getting more than 800,000 views. Within two days of releasing the viral TikTok, Collars & Co. sold out of their product, and Baer went from small orders of 500 pieces to those in the thousands overnight.
Although it helped, it is not only TikTok that has encouraged this small business to grow.
While Collar & Co. is not specifically a golf brand, the community has openly embraced the product, and it has become a popular brand on greens everywhere. Sir Nick Faldo, a six-time Major champion, has publicly endorsed Collars & Co., and the website features some of Faldo's favorite styles.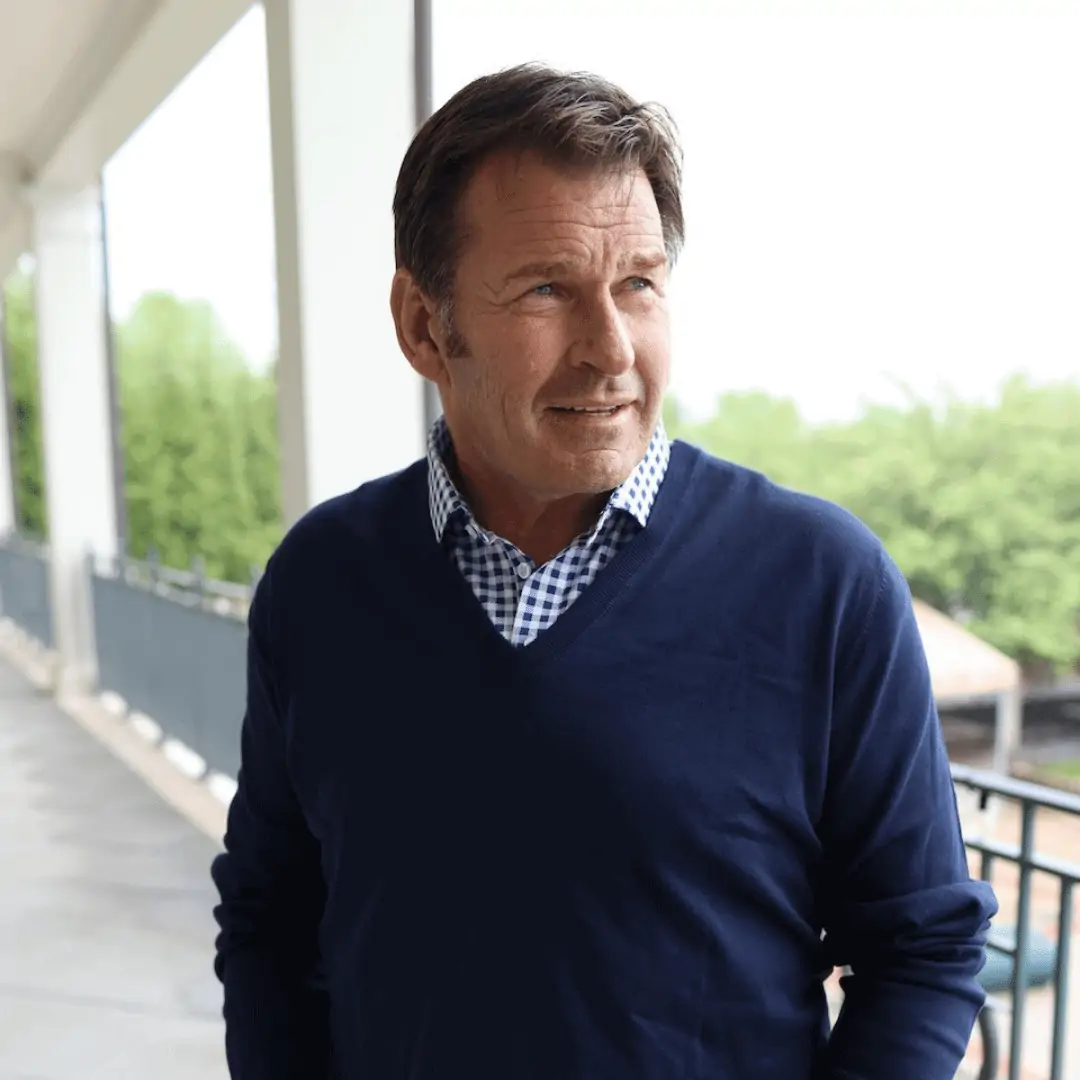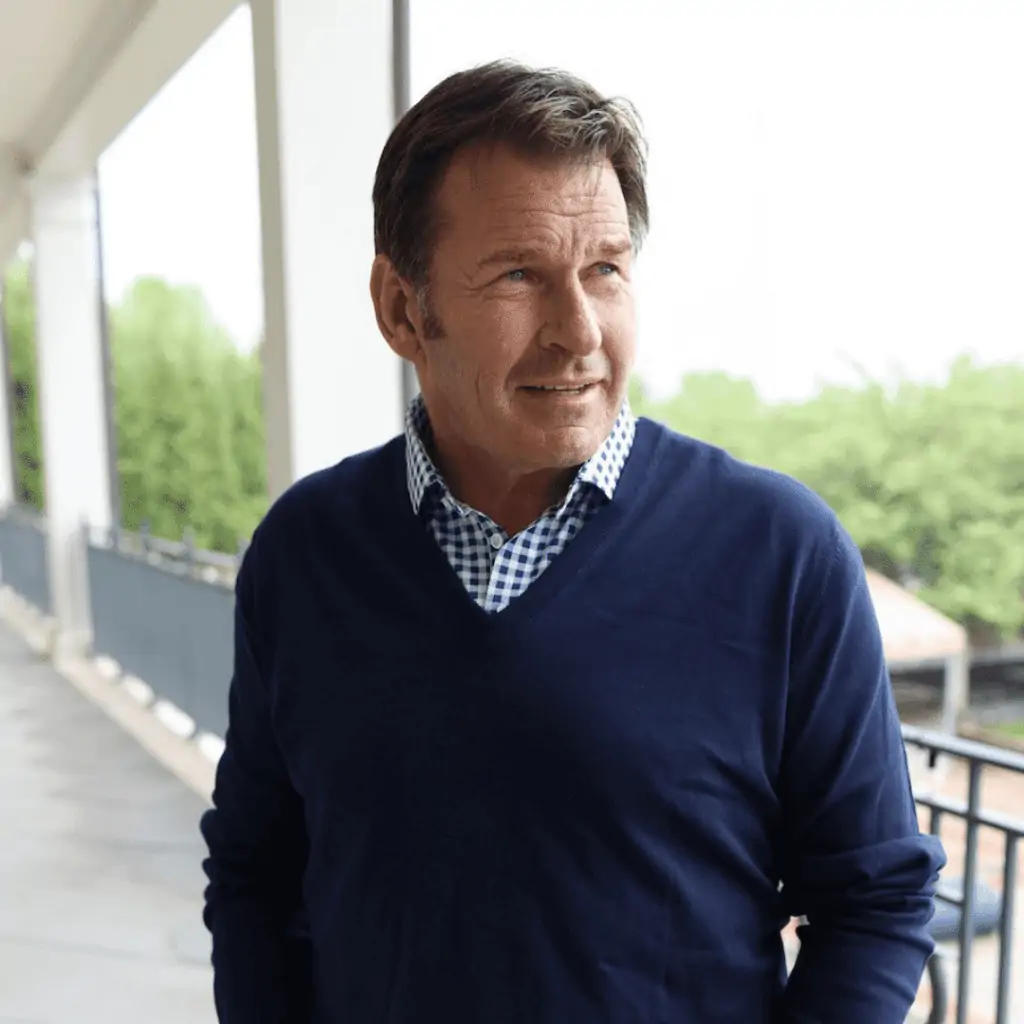 The company, which is growing fast, has been featured in Forbes, Men's Health, GQ, and Golf Digest.
When did Collars & Co. appear on Shark Tank?
Collars & Co. appeared on Shark Tank on November 11, 2022 hoping to hook up a deal. The company appeared alongside Nana Hats, SquareKeg, and Wondry Wine.
What happened to Collars & Co. on Shark Tank?
When he got to the Tank, Baer presented his unique brand of men's dress shirts and was seeking $300,000 for a 4% stake in his company. 
Collars and Co. manufactures comfortable business attire for men, and the Sharks were impressed by the innovative design of the brand, as well as the company's numbers. Baer explained that Collars and Co. had made $5.4 million in sales since 2012, which excited the judges. The unique polo-style shirts Collars and Co. produce feature a firm, business-style collar that makes them perfect to wear under a sweater or suit jacket. 
Things appeared to be going well for Collars and Co. on Shark Tank until Baer stopped listening to the judges and let his ego show.
The entrepreneur argued with the judges, and even outright refused to entertain offers presented to him in the Tank. He did not want to listen to what they were telling him and talked over them, disputing their valuation and the numbers relating to projected sales. 
Fans of the show took to the internet in droves to shame Baer and call him out on his attitude, with many saying "he did not deserve a deal." The community was unhappy about Baer's extreme confidence, something rare in the Tank, and felt he took it too far, coming across as a know-it-all who was unwilling to negotiate. Things took a turn for the worst when Baer still refused to hear what the judges were saying. 
In a last-ditch attempt, Baer asked if the pair who were still interested would settle for 7%, and they instead opted to step down. However, seeing the value in the product, and by some stroke of pure luck, they gave him one last chance to accept the offer they presented.
Despite the drama, Baer decided to take a deal with the two judges, Mark Cuban and Peter Jones, and hook himself into a pretty sweet deal in the Shark Tank.
Did Collars & Co. get a deal on Shark Tank?
After much back and forth, Collars and Co. landed a deal in the Shark Tank with Mark Cuban and Peter Jones. The pair offered founder Justin Baer $300,000 for a 10% stake and a $700,000 line of credit. 
Although Baer was determined to keep the deal under 10%, he ultimately decided that the value of the Sharks was worth the extra loss of equity. 
Collars and Co Shark Tank update
Collars and Co. received some backlash online after its appearance on Shark Tank, but the company is still in business and expanding at a rapid rate. 
Founder Justin Baer says the company plans to add a women's line in the future, but for now they will remain focused on the men's comfortable business attire they have created with great success.
A Collars and Co. polo will cost around $64-74 and come in various colors and styles. The company also features different collar types for customers to choose from.
It appears that Baer and his company are here to stay. The company's sales have skyrocketed, and with a finalized deal in the works, the sky's the limit.    
How much is Collars & Co. worth today?
The Shark Tank deal valued the company at $3 million, which is probably more realistic than the $7.5 million valuation founder Justin Baer had when he entered the Tank. However, if the company's momentum continues and perhaps even buoyed by the help of the two Sharks, maybe it won't be too long before Baer's valuation is reached, especially given the popularity of the brand and its well-known supporters.