Shark Tank has an interesting lineup for Season 14, Episode 8, and with a unique product like SquareKeg set to take on the tank, it will surely be a night to remember.
This SquareKeg Shark Tank update dives into the company's mission to bring the joys of draught beer to ordinary homes, and looks at what happened after it received a Shark Tank deal.
What is SquareKeg?
SquareKeg puts a modern twist on a familiar invention, the traditional keg, a round barrel that generally holds beer. Instead, SquareKeg is, just as it sounds, a square keg.
Traditional round kegs take up a lot of space and can waste a lot of product due to their shape, but SquareKeg is more compact and lets you savor every last drop.
Initially created in the 5th millennium BCE from terracotta pots, the beer kegs we know and love have been brewing for over 4,000 years.
While the beer keg has significantly evolved since the early days. the cylindrical barrel shape has remained consistent, that is, until now…
What makes SquareKeg special?
The unique design of the SquareKeg is more compact and holds a large amount of liquid in a smaller space. The keg is also easier to stack safely and can be used almost anywhere.
SquareKeg is not just for beer. The innovative product can be used for beer, Kombucha, or any other type of drink. The company's website has some exciting recipe ideas you can try. Customers online also share some fantastic ideas for the SquareKeg.
Thanks to its inbuilt regulator, the SquareKeg can hold any beverage you like and keep it carbonated. Whiskey and Coke is a crowd favorite that many have shared online.
It is not only wasted product that motivates SquareKeg, however.
A traditional keg is large and bulky. You can't throw it in the fridge, and storage becomes a big problem.
In contrast, SquareKeg is small enough to fit in a regular fridge and can easily be transported anywhere the wind takes you.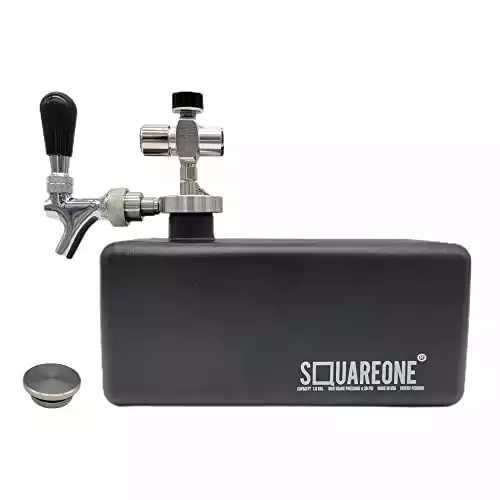 We earn a commission if you make a purchase, at no additional cost to you.
How does SquareKeg work?
SquareKeg works as any keg. After purchasing a keg from the website, you take it to your local brewery to fill it with beer. Alternatively, you can fill the SquareKeg yourself at home, and it will use CO2 to keep any carbonated beverages, such as beer or pop, fresh and fizzy for an extended period.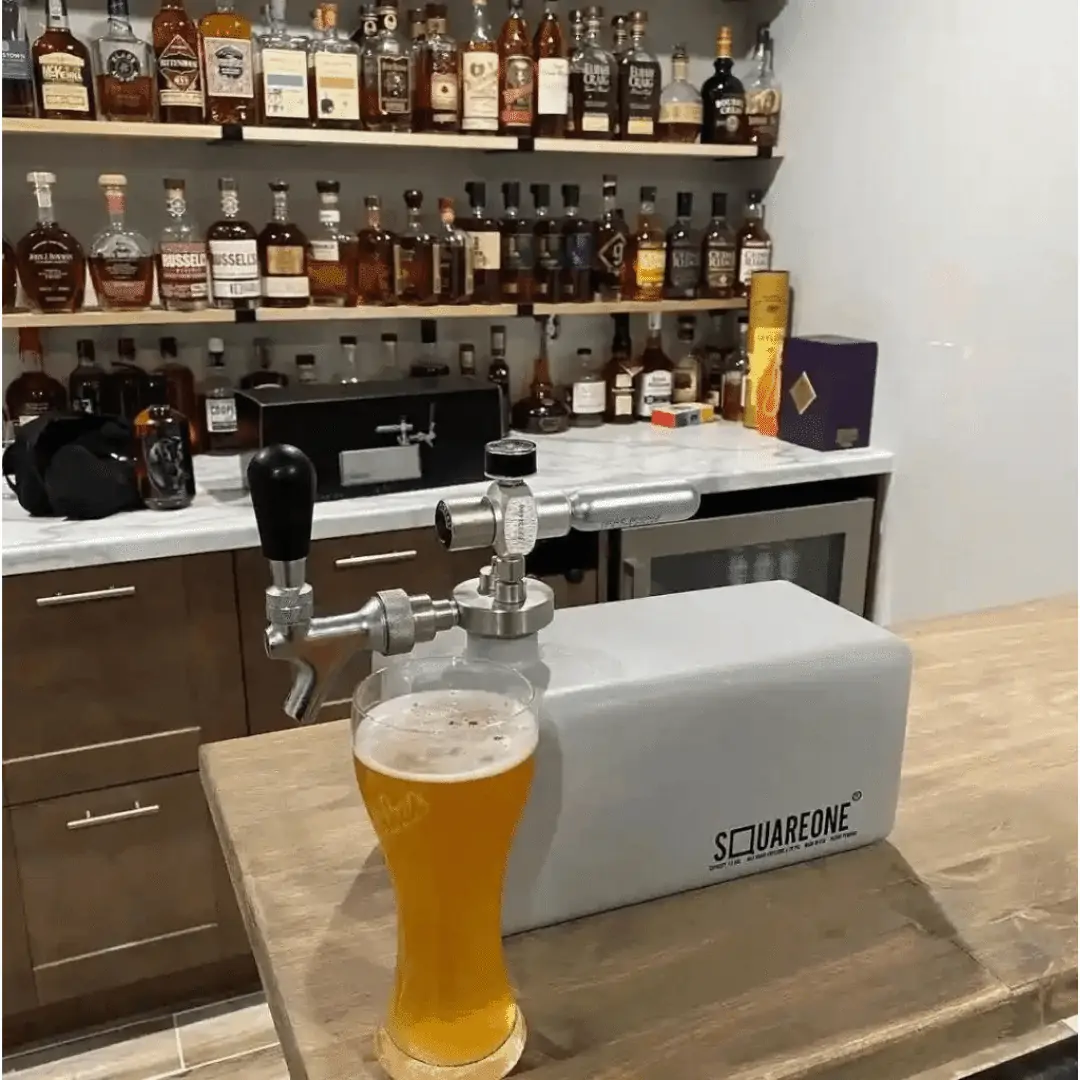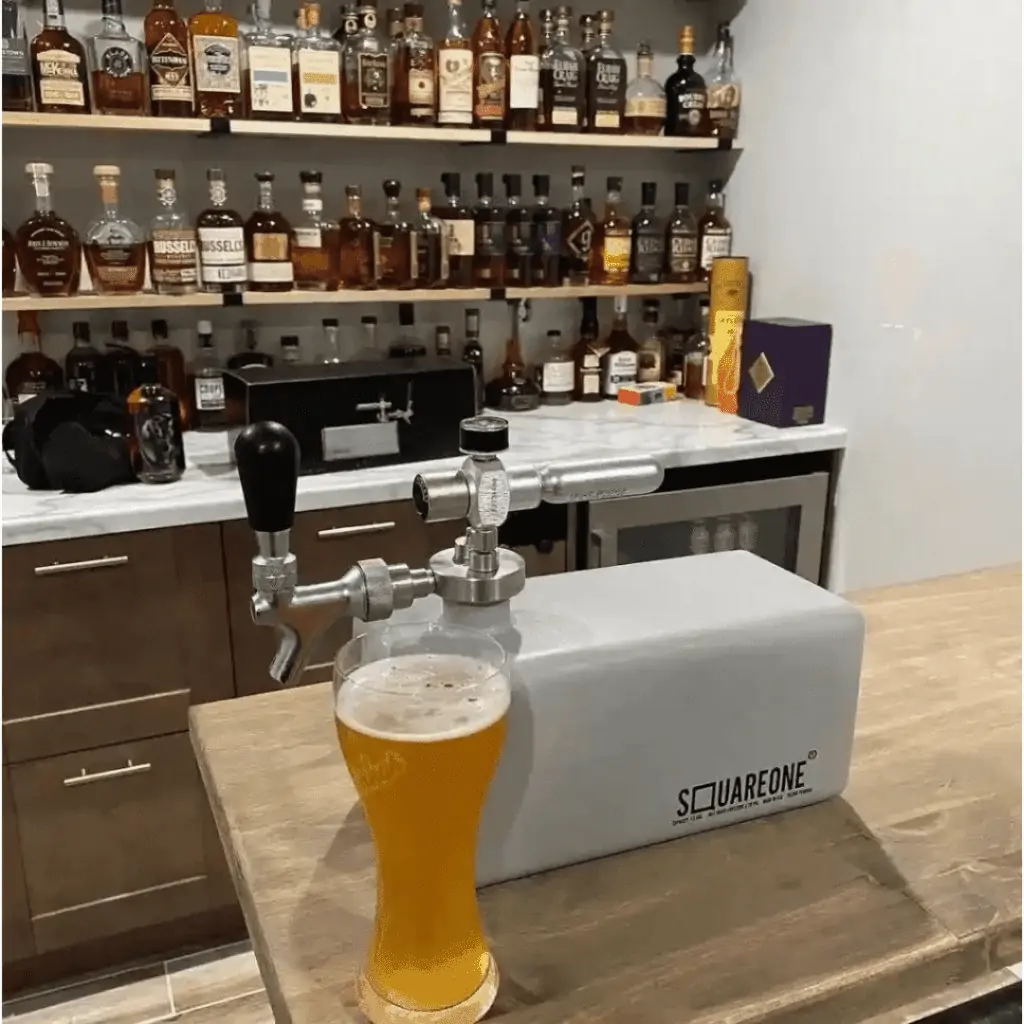 How big is the SquareKeg?
The SquareKeg is much smaller than a regular keg of beer. Dimensions for the Square One mini are approximately 12.5″L x 9″H, weighing around 7.5 lbs when empty.
The small, compact size of the SquareKeg is its most impressive selling feature.
Typically a keg is too large and heavy to lug around and is impossible to store in a regular-sized fridge.
The SquareKeg uses an innovative design to tap into the storage potential and reshape how the world drinks beer.
Beer on tap has been the preference of some for many years. However, keeping a full-size keg at home is not practical. SquareKeg changes this, allowing anyone to easily own and operate a keg.
Keg beer is often described as a crisper, fresher, more flavor-rich alternative to bottled beer and has grown in popularity, along with other on-tap beverages.
How much beer can the SquareKeg hold?
The SquareKeg, a compact, portable, stainless steel keg, can hold up to 128 ounces of your favorite beverage, including beer, soda, kombucha, chilled coffee, or other product.
When filled, the SquareKeg can hold close to a 12-pack of beer and keep it fresh and carbonated for weeks using CO2.
How much does a SquareKeg cost?
SquareKeg has several products available on its website that range in price from $179.00 to $399.00
SquareKeg, the company which sells the Square One Mini Keg and the Square One Nitro, launched a Kickstarter campaign in August to fund the manufacturing and sales of the Square One Portable Mini Keg.
Traditional beer kegs range in price depending on the size and quality of the product they hold.
A basic beer keg can cost close to or more than $200. However, the keg itself is the manufacturer's property and thus will need to be returned once emptied.
Traditional kegs also have additional fees attached to them. A tap deposit fee, for example, is often linked to the sale of a conventional keg and can range from $50 to $70. There is also the added cost of tubing and refrigeration to consider as well.
SquareKeg takes these costs and flips them on their heads, shaking up the market as it does.
Since the SquareKeg is compact, it is easily transported to be filled or consumed. It is also easy to clean, with detailed instructions on the company's website and YouTube channel.
There is no denying that the SquareKeg is a game changer that will change game night forever.
What are the best features of SquareKeg?
The best features of SquareKeg are sure to be shared on Shark Tank. These fantastic features include:
Unique patent-pending, space-saving design
Made from food-grade stainless steel (identical to traditional kegs)
Fits in the fridge
Holds 128 ounces
Lightweight and portable (weighing less than 8 pounds)
No power source required
Can be personalized (the company offers laser-etched logo printing)
Who created SquareKeg?
SquareKeg was created by Tim Loucks, a Detroit, Michigan native, in November 2017.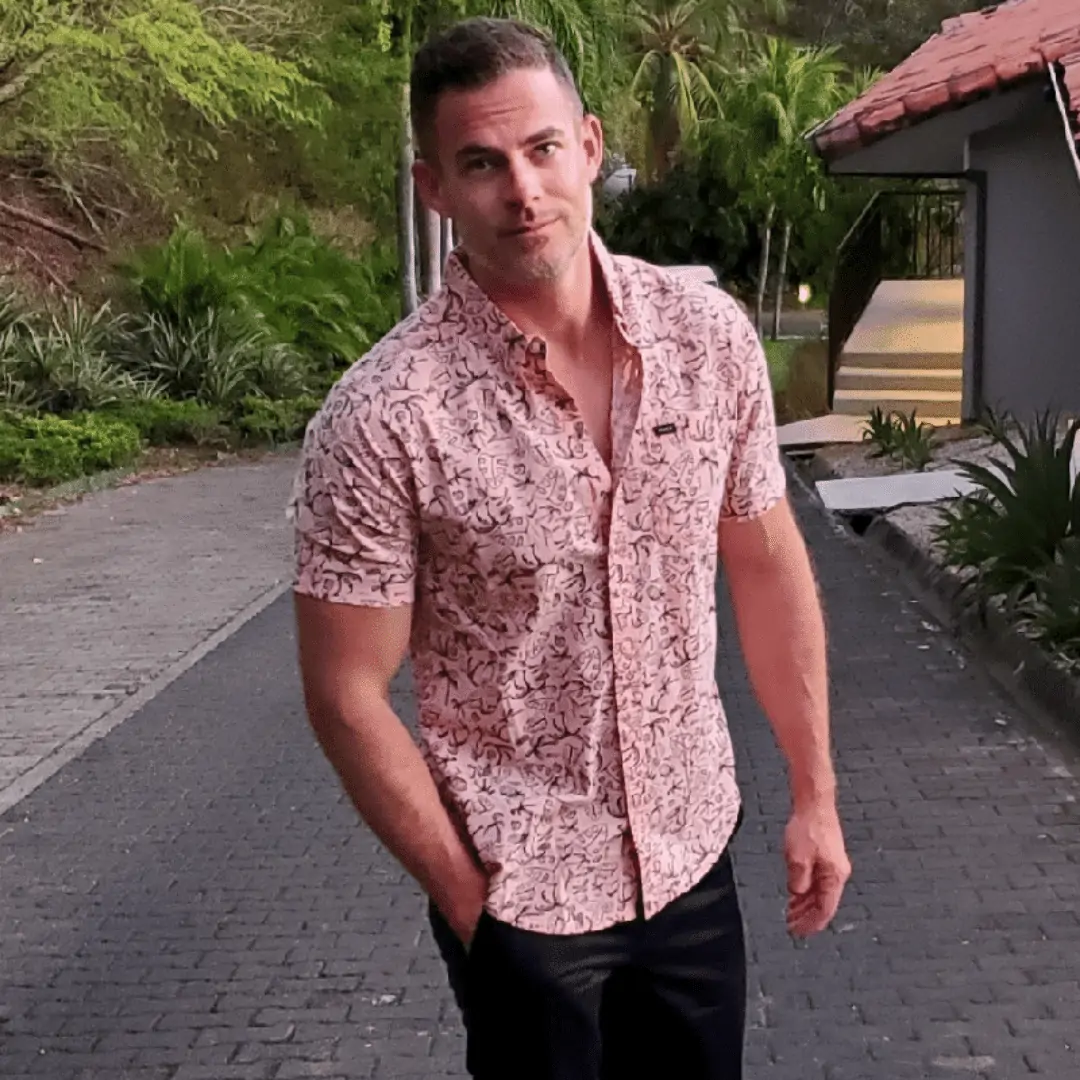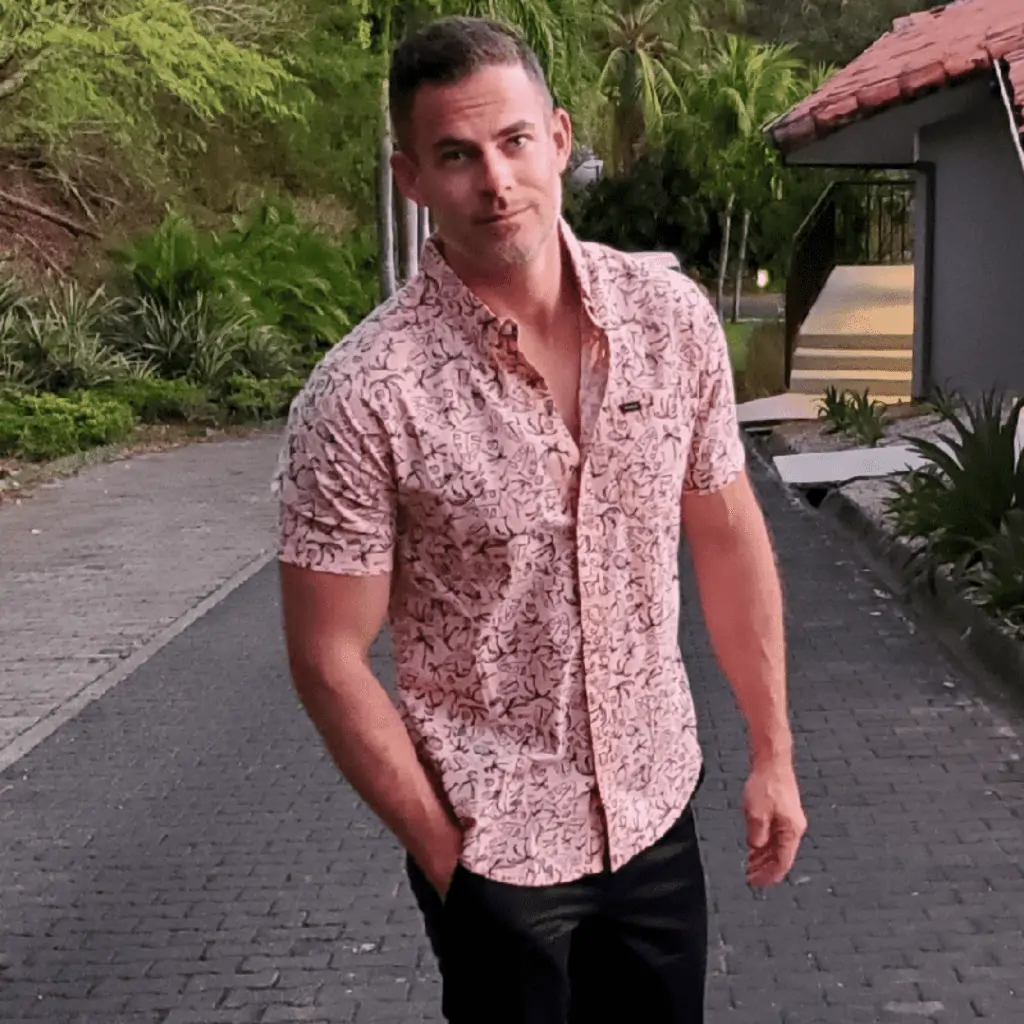 The concept of a square keg struck Loucks in the middle of the night, and despite having no knowledge or experience, Tim's idea ignited a fire within him. He set out to create the SquareKeg and began a mission to change how people drink.
Who is Tim Loucks?
Tim Loucks is the creator and founder of SquareKeg. Born in Detroit, Michigan, to a modest family, Loucks always had a wild imagination and grand ambitions. While he struggled in school, Tim was the kid that believed he could do anything and felt he was destined to be unique.
Tim says he often looked up to the world's greatest inventors because nothing would ever change without them.
Still, despite Loucks' imagination and determination, he struggled to find his place in the world.
After finishing high school, getting married, having a couple of kids, and acquiring a bachelor's degree, Louck started down the corporate path to happiness.
Unfortunately, the all-American dream we are all taught to aspire to achieve was not Loucks' dream. After years of climbing the corporate ladder, Tim had enough and threw in the towel on this idyllic life.
For Tim Loucks, SquareKeg was a rebirth of himself, an invitation to creativity, and an escape from the mundane of everyday life.
Loucks knew he wanted to create something special, so when inspiration struck in the middle of the night, he knew he had to follow the call.
The SquareKeg started at square one since Tim had no knowledge or experience crafting beer or building a functioning keg.
Loucks' effort, imagination, and determination paid off, and he created a modern, compact keg for the masses.
When did SquareKeg go on Shark Tank?
SquareKeg went on Season 14, Episode 8 of Shark Tank. It was first aired on November 11, 2022.
What happened to SquareKeg on Shark Tank?
Tim Loucks entered the Tank full of energy and enthusiasm. The entrepreneur and his product, the SquareOne beer keg, were seeking $300,000 for a 10% stake, and caught the attention of the judges right away. 
Tim presented each shark with an alcoholic drink that was created in his SquareOne keg. He began his pitch by explaining the product and touching on possible expansion projects. He then fielded questions from the Sharks about how the product is assembled and disassembled, while Mark attempted to try this himself, entertaining them all in the process. 
His valuation was brought into question, but Tim was able to easily handle questions and provide explanations. The product, which costs $130 to produce and sells direct to consumers for double that, has had more than $1.4 million in sales over the last year.  
Daymond was the first Shark to step down, stating that his lack of knowledge prevented him from seeing the potential. A few other Sharks would soon follow Daymond's lead.
Kevin O'Leary decided to take a stab at making a deal, offering $300k for 20%, where Tim had been hoping to stay at 10%. 
Kevin pushed, explaining, "With me behind this we're gonna make a lot of money," but reiterating that he need the 20%. Louck caved and the two mad the deal.
Did SquareKeg get a deal on Shark Tank?
Kevin O'Leary made a deal with SquareKeg. Kevin offered $300,000 for 20% of the company. While Loucks was hesitant, the Shark's experience won him over in the end. Partnered with such a vicious shark, SquareKeg is sure to see success. 
What happened to SquareKeg after Shark Tank?
It is too soon to tell the full impact SquareKeg will see following the appearance on Shark Tank. However, the company has used the exposure to offer a Shark Tank promotion to their customers and has seen an increase in sales. 
Pairing up with a Shark like Kevin O'Leary is sure to be beneficial to the company, which spends a great deal on customer acquisition. Only time will tell how much this new partnership will help to boost the already impressive sales figures. 
How much is SquareKeg worth today?
SquareKeg's Shark Tank deal valued the company at $1.5 million. The small, portable product is appealing to those who love drinks on tap, and has seen some success so far. We will keep watching to see if this company will continue to grow.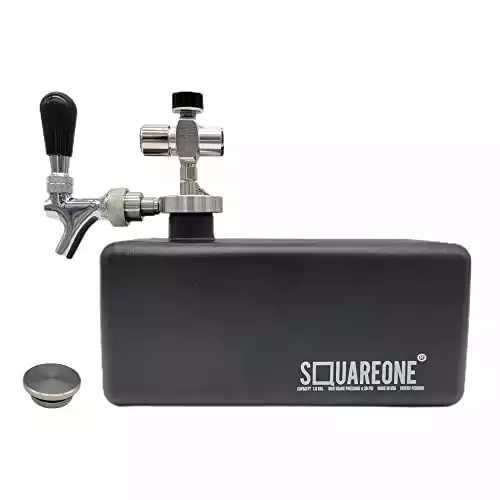 We earn a commission if you make a purchase, at no additional cost to you.
.