This Legacy Shave Shark Tank update gives all the background info on why Lori Greiner bought out the whole company, and what happened next.
The company appeared on Episode 7 of Season 14 alongside Boarderie, Ride FRSH, and ActionGlow.
What is Legacy Shave on Shark Tank?
Legacy Shave is a company that manufactures shave brushes which attach directly to shaving cream cans. The company also manufactures its own line of premium shave cream. It is based in Detroit, Michigan.  
Who created Legacy Shave?
Legacy Shave was founded by two brothers, Dave and Mike Gutow. Both brothers are graduates of Michigan State University, with Legacy Shave founder and CEO, Mike Gutow, completing a BA in Business from the Eli Broad College of Business at Michigan State. Mike also founded Gutow Management, a company which manages student rental properties near the MSU campus. And in 2014, he also created a charitable organization called Save Lake St. Clair in an attempt to save the lake from pollution.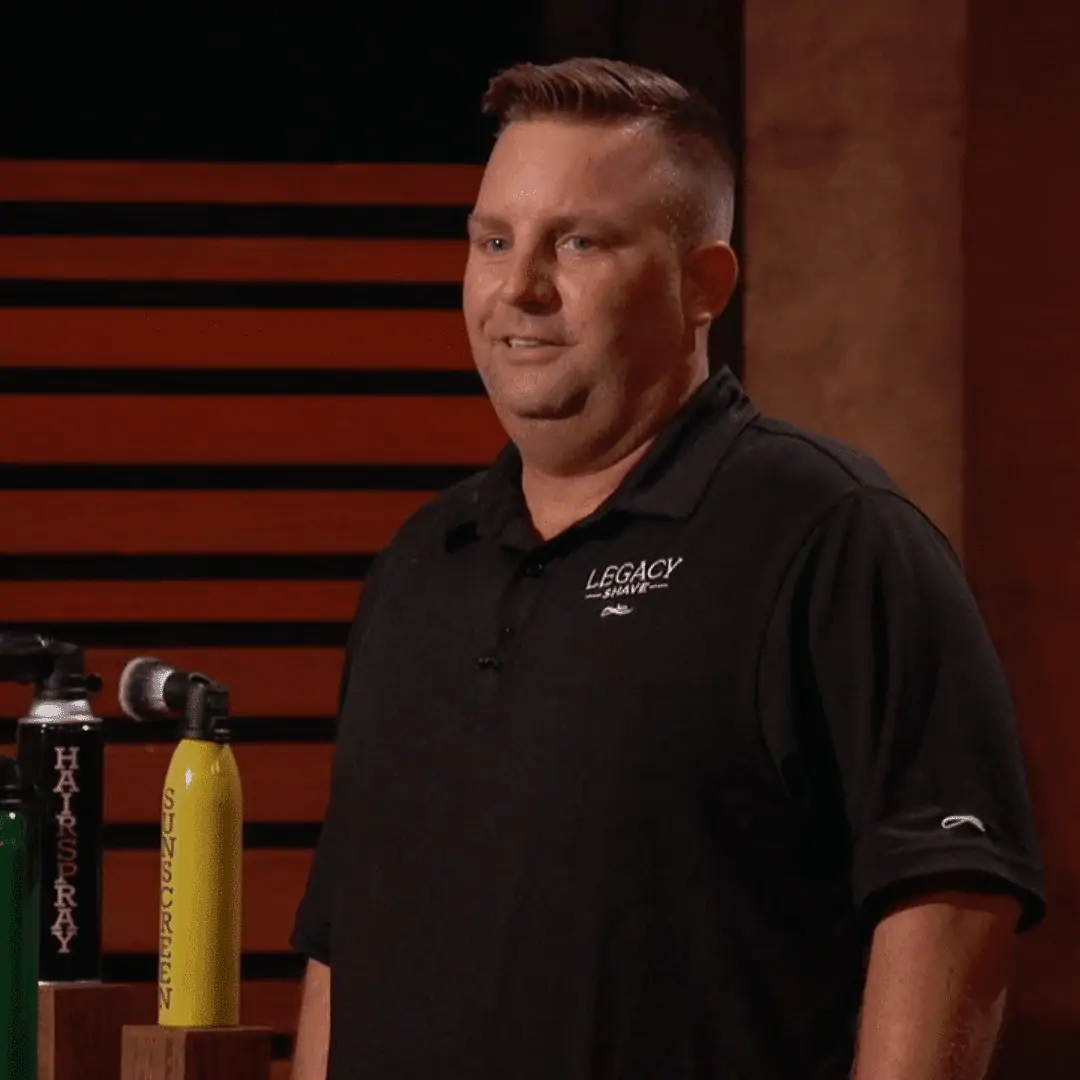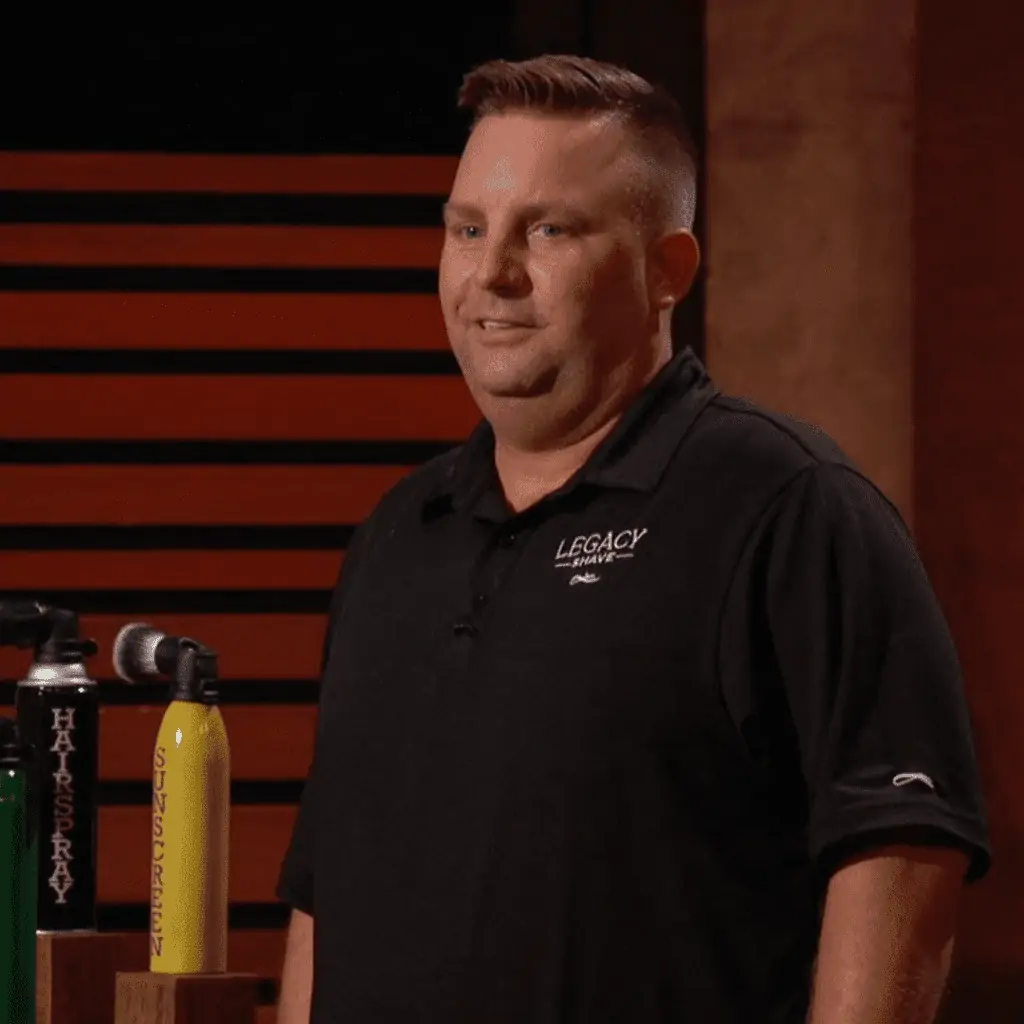 How did Legacy Shave get started?
The idea for Legacy Shave came out of a failed Father's Day gift which the Gutow brothers presented to their father nearly 30 years ago. Mike and Dave's father regularly complained about how his electric razor would give him bumps and burns, so the boys decided to get him a really fancy shave brush and kit for Father's Day. Unfortunately, their dad told them that he would be unable to use their gift because he did not have the time for it.
The brothers felt bad that their father couldn't use their fancy gift, so they decided that there had to be a better way to get a good shave quickly, so they came up with the idea to put a quality shave brush on top of the shaving cream can. Their father took the boys to the hardware, and they quickly built their first shave brush.
Dad knew a plastic injection molding specialist, and within 4 months, they received 20 prototypes of their new shave brush. After they had a working prototype, a mold was made, and they received 3,000 unassembled units. The boys and their father hand assembled about 200 of the units, but as they relate on the Legacy Shave website: 
"Well, like most dreams, life got in the way. Both Dave and Mike graduated from college, worked in their respective fields, and life moved on. Timing is everything, and for several reasons this invention got put on the back burner."
Sadly, Mike and Dave's father passed away from cancer, and some 17 years after they had seriously last thought about their unique shave brush, they were cleaning out the basement of the house in which their parents had lived for forty years. In the shop, under their father's workbench, they found not only the original 200 shaving brushes that the family had hand assembled, but all 3,000 shave brushes had been fully assembled. Again, on their website, the brothers tell the story, "Turns out, their father, while going through his chemo treatments to keep himself busy, unknown to anyone else, had assembled all of the original shave brushes for his sons to discover – a true legacy left behind for them to say, 'Finally, now is the time, no more living life in fear, life is too short, no more what if's, no more regrets. Just go for it.'"
A few days after discovering their father's work, they met with a patent attorney, and after the patent search came back clean, they decided to redesign their original shave brush and turn it into today's sleek version.
What happened to Legacy Shave before Shark Tank?
Legacy Shave was founded in 2016, and most of the company's sales have been direct-to-consumer. The company saw quick sales growth from around $70k in its first year to sales revenues of $370k and $390k in its second and third years of trading. In year four, Legacy Shave took a big step backwards, as they had sales of just $96k, and in the year-to-date, prior to their appearance on Shark Tank, they were anticipating sales of around $100-150k. While the family has invested over $400k into the business, the company has not turned an operating profit since it started.
What do customers think of Legacy Shave?
On Amazon, the Legacy Shave premium brush, attached to a can of the company's shave cream, has an overall rating of 4.3 out of 5 stars, and two thirds of reviewers give the premium shave brush a 5-star rating, with another 15% rating the product at 4 stars.
What are customers saying about Legacy Shave?
One happy, verified customer writes, "Barbershop quality in a handy can. This was a Christmas gift from my wife. Even before using the product, I was impressed with the look of the can and the brush. Looks were not deceiving. The brush is extremely soft, the shaving cream came out easily and the smell was excellent. I will for sure buy this again."
A second verified purchaser says, "Makes Shaving Fun! Creative product combining the brush & shave cream can together. Using the brush made shaving more pleasurable, the brush felt good while applying the cream, having it attached made it quick & clean to use. The well made brush attaches easily, simple rinse cleans it, no messy hands! Highly recommended, great gift idea as well."
There are not too many negative reviews for Legacy Shave, and most of them indicate that while the product is not 'bad,' it did not meet the users expectations.
One reviewer, who rated Legacy Shave at 3 stars, indicated that: "This product, in my view, is just okay. The brush is just fair and the shaving cream is not thick. I wouldn't buy it again."
Another more negative review states, "Just another way to apply shaving foam to your face…. very cumbersome and useless…. a waste of money."
Overall, the positive reviews for Legacy Shave far outweigh those that are negative, as most users find both the premium shave brush and the Legacy brand shave cream to work well and to be good value for the price.
When did Legacy Shave go on Shark Tank?
Legacy Shave appeared on Shark Tank in Season 14, Episode 7, on November 18th, 2022. Legacy Shave founder and CEO Mike Gutow pitched to five of the regular Sharks: Mark Cuban, Lori Greiner, Barbara Corcoran, Kevin O'Leary, and Robert Herjavec.  
What happened to Legacy Shave on Shark Tank?
Legacy Shave founder and CEO Mike Gutow entered the Tank and asked for a $300k investment for 10% of his premium shaving brush business.
Mike started out by telling the Sharks that his company's patented technology was set to disrupt a $50 billion a year global industry. Next, the Legacy Shave founder starts using his hands to apply shaving cream from a standard can to his face while explaining to the Sharks, "the way we are doing it is exactly the opposite of what we should be doing. We are closing the pores on our face up, and matting the hair follicles down. Now, when I run a razor over my face, I'm going to rip and pull the hairs out, which gives us the bumps and burns which we all hate."
Mike then tells the Sharks that with all of the enhancements in the shaving industry, the one thing that has been overlooked is the shave brush. But, he tells the Sharks that people don't have time for the shave brush anymore, and that is why Legacy Shave was created. It is the world's first shave brush and dispenser all in one. Mike also lets the Sharks know that the Legacy Shave brush fits the shave cream cans of every brand out there.
Mike answers Robert Herjavec's first question by telling him that they sell the premium shave brush with a can of the company's signature shave cream for $24.95, and their cost is $5.35. They also sell the brush on its own for $19.95.
Mike next goes on to relate to the Sharks the story of how the failed Father's Day gift of a fancy shave brush to his dad some 28 years ago led to the development of the first Legacy Shave brush. He also tells the Sharks that after they came up with the idea, made prototypes, and even assembled the first 200 units, that life got busy, and they simply let it go.
After he tells the story of working on developing the self-dispensing shave brush with his brother and his father many years ago, and then finding the 3,000 shave brushes that his father had assembled during his chemo treatment for cancer, Mike finished the story by telling the Sharks that "he left one more thing for us."
Robert speaks up and asks, "What?"
And Mike responds that his father left "a note, a message beyond the grave." Mike's dad told his sons, "Don't wait, life's short, take the shot."
This was one of the most emotional moments that I have witnessed on the show, as even Kevin O'Leary was wiping tears from his eyes.
Mike finished the story by letting the Sharks know that when the brothers read the note from their father, they looked at each other and said, "we have to do this."
Did Legacy Shave get a deal on Shark Tank?
Legacy Shave successfully got a deal on Shark Tank. Lori Greiner agreed to invest $700k for a 95% stake in the business. Lori also committed to pay the founders a royalty of 3% on net sales of the business in perpetuity.
After the very emotional pitch by Mike, the Sharks began to ask questions about the fundamentals of the business. Kevin O'Leary wanted to know the sales for past five years, and Mike told him the following: "Year one $70k, year two $370k, year three $390k, last year $96k and this year to date $42k, plus a purchase order for an additional $63k."
Hearing these numbers, Mark Cuban commented, "the trend is not your friend." Robert then wanted to know how much the family had invested in the business, and Mike told him that they had put over $400k in the business.
The Sharks now appeared ready to make their decisions, and Barabara Corcoran spoke first and told Mike that he was a really good salesman, but not a great communicator, so she didn't think that they would be great partners. Mark Cuban quickly added that "It's not a good set of circumstances for us that you're out of money. It's not a good fit for me."
Kevin O'Leary spoke next and added, "Your dad talking from the grave. It was very moving. I've been on this show for 14 years, and I've never heard a story like this." Mr. Wonderful went on to tell Mike that the shaving category is very crowded and is dominated by some massive companies, so taking this forward will really be a challenge, and he wasn't willing to go along on the journey.
Robert said simply that he saw a lot of challenges ahead and that he didn't want to be in the shaving cream business.
Finally, Lori tells Mike that she really likes the interchangeability of the shaving brush and the other applications that might be possible, but she also acknowledged the lack of sales over the past two years.  However, she said that she understands that his family did not have a lot of experience in the consumer products world.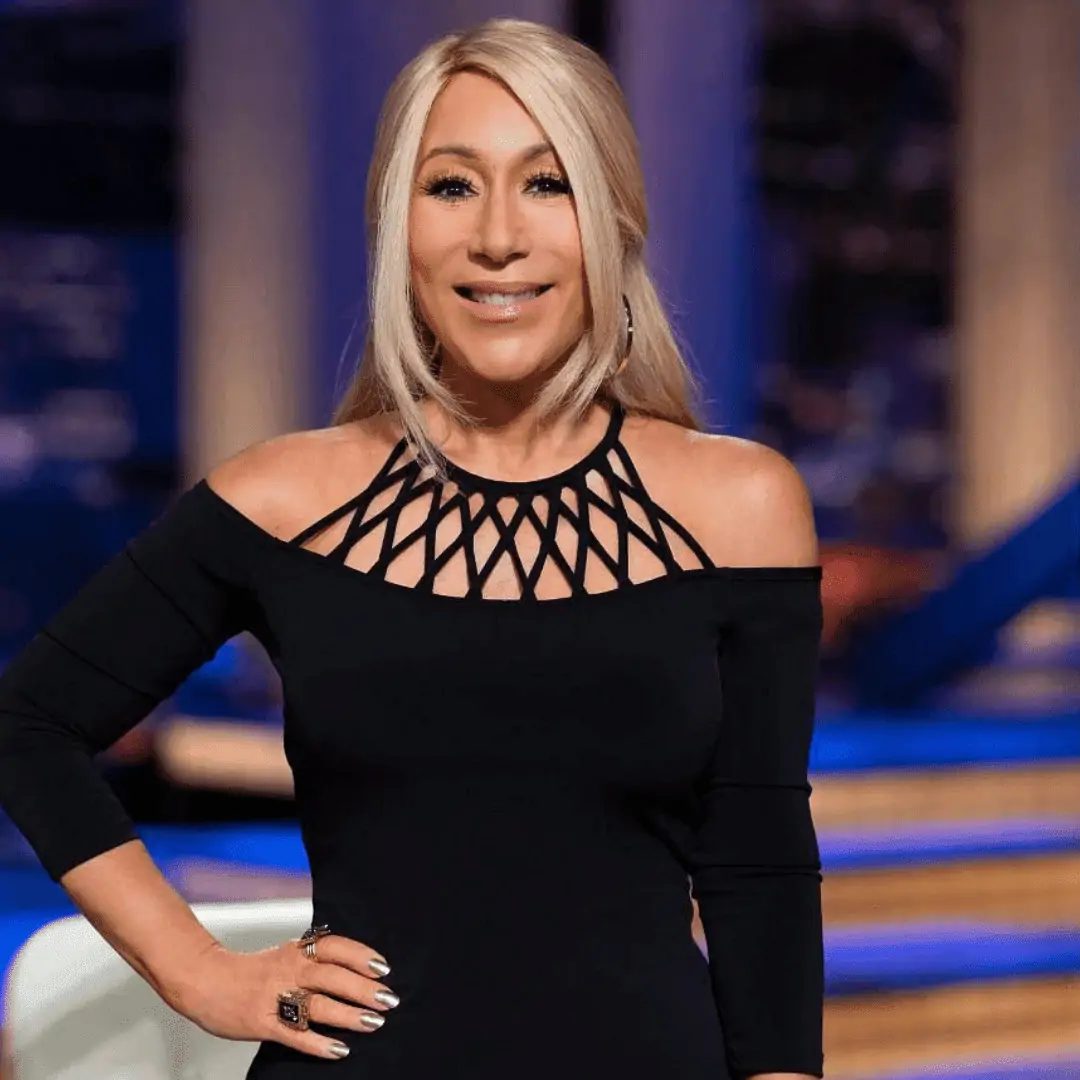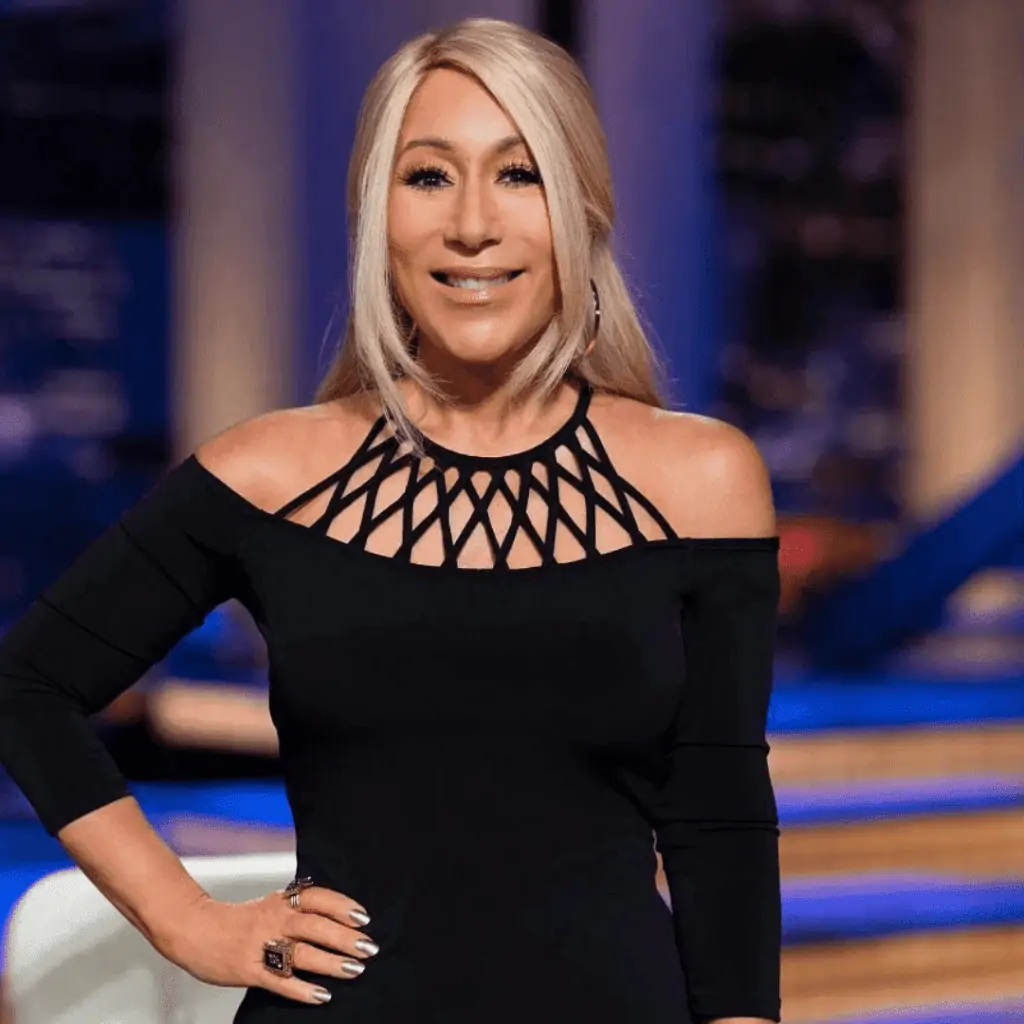 Lori then surprised everyone in the Tank when she said, "I'm gonna take a real flier on you Mike because this is not something that I would ever think that I would invest in. But I also know good product when I see it." Lori then offers to buy 100% of Mike's business for $1 million, and on top of this, she offers to pay him a royalty of 3% on net sales in perpetuity.
Kevin O'Leary exclaims, "Yowza," and all of the other Sharks also look a bit shocked by the offer. Mike decides to counter, and he asks Lori if she would be willing to do the offer in a way in which the brothers could retain 5% of the business. Lori then modifies her offer to $700k for 95% of the business, and the other Sharks seem to believe that she was taking advantage of Mike. However, Mike said, "I'm willing to risk $300k. I still wanna have equity in this company along with my brother. Lori, I'll take that deal for $700k, and we retain 5% equity in our company."
Legacy Shave Shark Tank update: What happened next?
The Legacy Shave team were certainly ready to take advantage of the Shark Tank effect, as they were offering Shark Tank Specials, many with free shipping, on their website. The company surely felt a huge Shark Tank surge as soon after their episode aired, every single item offered on their website was listed as either Sold Out or Out of Stock.
At the top of the Legacy Shave Products Page, they are currently running a large red banner which says, "Due to overwhelming demand WE ARE CURRENTLY OUT OF STOCK. Please provide us with your email below and we will notify you as soon as our stock is restored and provide you with a 10% discount. Thank you for understanding."
The Legacy Shave store on Amazon also lists every offering as unavailable.
How much is Legacy Shave worth?
The deal that Legacy made with Lori Greiner valued the business at a little over $700k. We have still not been able to confirm whether or not the deal with Lori Greiner closed after the segment was taped, but if it did, there is likely going to be a lot of growth for this company if the company can build on the demand seen right after their episode aired. Because the Legacy Shave website indicates that while they are currently sold out, there is still some product available at QVC, we might take this as a hint that the deal with Lori did, in fact, close.