This Ride FRSH Shark Tank update tells how the founders impressed the Sharks—with one notable exception—with their car air freshener subscription business.
What is Ride FRSH on Shark Tank?
Ride FRSH is a company that manufactures modern automobile air fresheners. It is based in Los Angeles, CA.
Ride FRSH has an updated, modern spin on the car air freshener. Their products feature a premium design, a thicker look and feel, and they have a signature song lyric about driving printed on them for each different scent. 
The company appeared on Episode 7 of Season 14 alongside Legacy Shave, Boarderie, and ActionGlow.
Who created Ride FRSH?
Ride FRSH was co-founded by five friends who have known each other since high school. They met while they were going to school in Detroit, Michigan, and they have since relocated to California.
Two of the founders are brothers, Donovan and Trey Brown, and they both attended Howard University. Donovan Brown has a degree in Business Administration, and he is also the founder and CEO of Longtail Agency, a full-service digital media and marketing agency. Trey Brown earned a BS in Communications from Howard and then went on to study for an MS degree in Business Innovation at USC. Trey has worked at Howard University and a number of other organizations managing technology partnerships and projects.
The third co-founder, Martin Weiss, is cousin to the Brown brothers, and he went to live with them in Michigan when his family was displaced by Hurricane Katrina. Martin graduated with a BA in Sociology from the University of Michigan, and he is an associate producer for Fox Sports in California.
Dean Parker, the fourth member of the team, also studied at the University of Michigan and has a degree in Economics. He has worked as an account executive for tech companies Zip Recruiter and Silversheet, a company offering cloud-based services for the healthcare industry.
Finally, Garrick Mitchell the fifth Ride FRSH founder, attended Howard University, and he has worked as a media buyer for a number of internet-based companies, including Succulent Studios.
How did Ride FRSH get started?
The five friends came up with the idea for Ride FRSH one day while sitting around on a Saturday afternoon in one of their apartments in LA. They often sat around brainstorming for business ideas, and on this day, Trey said, "Why don't we do something random like air fresheners?"
The friends all thought about this for a few minutes, and then decided, "Why not?" After this, they spent a year and a half contacting manufacturers, testing different scents and designs, and developing their packaging.
In September of 2018, their Ride FRSH products became available on their website.
What happened to Ride FRSH before Shark Tank?
Ride FRSH started selling their upscale, modern air fresheners on the website in 2018, and they quickly decided that in order both to market themselves as a lifestyle brand, and to scale the business, they would adopt a subscription model.
The Ride FRSH team told Black Enterprise, "Ride FRSH is providing customer loyalty and brand affinity in a space where it traditionally has not existed. Our subscribers are passionate about the product, which on its surface is just an air freshener, but at its core it is an accessible and easy way to express yourself."
Because of their steady growth rate, Ride FRSH started to attract interest from startup incubators and investors, and they landed a sizable investment from Indie Venture Capital.
According to Crunchbase, the company raised 350k in seed capital in January, 2021.
Since the first round of investment, Ride FRSH has grown to 10,000 subscribers, and they have expanded their line with licensing deals with both the NBA and Viacom.
Along with their standard fresheners, Ride FRSH now also offers fresheners with NBA team logos from five teams, the Lakers, Bulls, Heat, Golden State Warriors, and their previous hometown team, the Detroit Pistons. With the Viacom deal, Ride FRSH also has products with characters from the hugely popular Sponge Bob Square Pants franchise.
What do customers think of Ride FRSH?
With 10,000 subscriptions, I had imagined that we would find lots of customer reviews online; however, surprisingly, there are very few online reviews for Ride FRSH, other than the testimonials on the company's website, and of course, these are all very positive.
Here are a few examples from the Ride FRSH site.
Woodson, from Detroit, writes, "I'm a big fan of the fact that I don't have to remember when to buy air fresheners. I also use them in my gym bag and around the house. Been riding FRSH for over a year now."
And Brittany says, "I love the way Ride FRSH scents look and smell. Every time I get my package, I am excited! Never going back to that basic tree thingy again, seriously."
While the testimonials on the company website all rave about the products, there are only two reviews on Google Reviews, and both of them have a different story to tell.
One very opinionated reviewer writes, "Zero stars! DONT WASTE YOUR MONEY ON THIS PRODUCT. Loses smell very fast, canceled my subscription months ago, was emailed confirmation about the cancellation but am STILL being charged. This company is very unprofessional and their product is trash. They have better quality air fresheners at Walmart."
Three months ago, another Google reviewer wrote, "Had an issue with getting some air fresheners. It looks like they are making it right. Will update."
We also managed to find a video from a Black-owned business unboxing site, and during the unboxing, the presenter indicated that he was very satisfied with his Ride FRSH subscription.
At present, there are not enough independent reviews to really know exactly what consumers think about the Ride FRSH air fresheners; however, after their episode airs, we are likely to see a lot of new reviews pop up online.
When did Ride Fresh go on Shark Tank?
Ride FRSH appeared on Shark Tank in Season 14, Episode 1407, on November 18th. Members of the Ride FRSH team pitched to five of the regular Sharks: Mark Cuban, Lori Greiner, Barbara Corcoran, Kevin O'Leary, and Robert Herjavec.
What happened to Ride FRSH on Shark Tank?
Ride FRSH founders, Trey and Dan Brown, two brothers from Los Angeles, entered the Tank and asked for $200k for 5% of their subscription-based, premium, automobile air freshener company.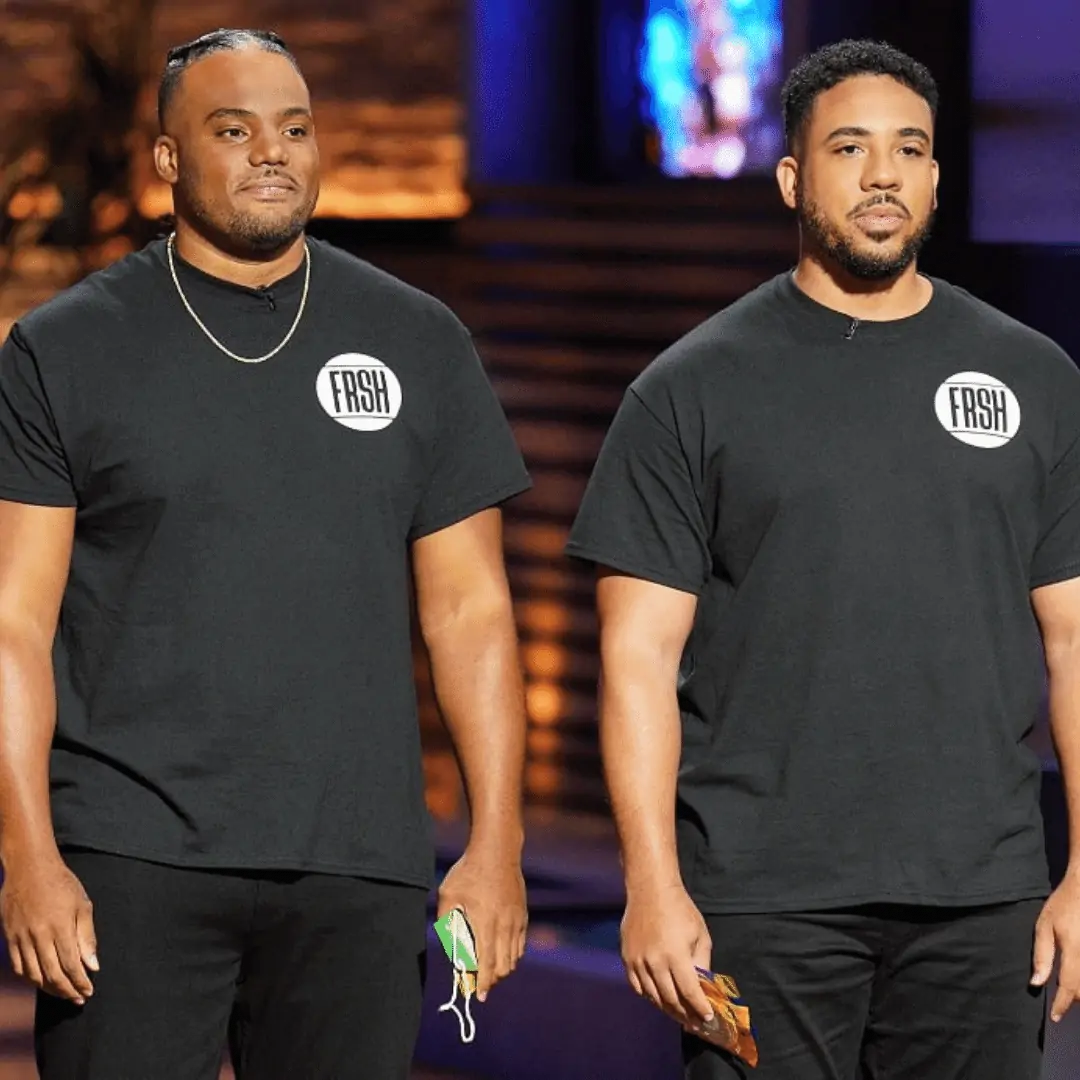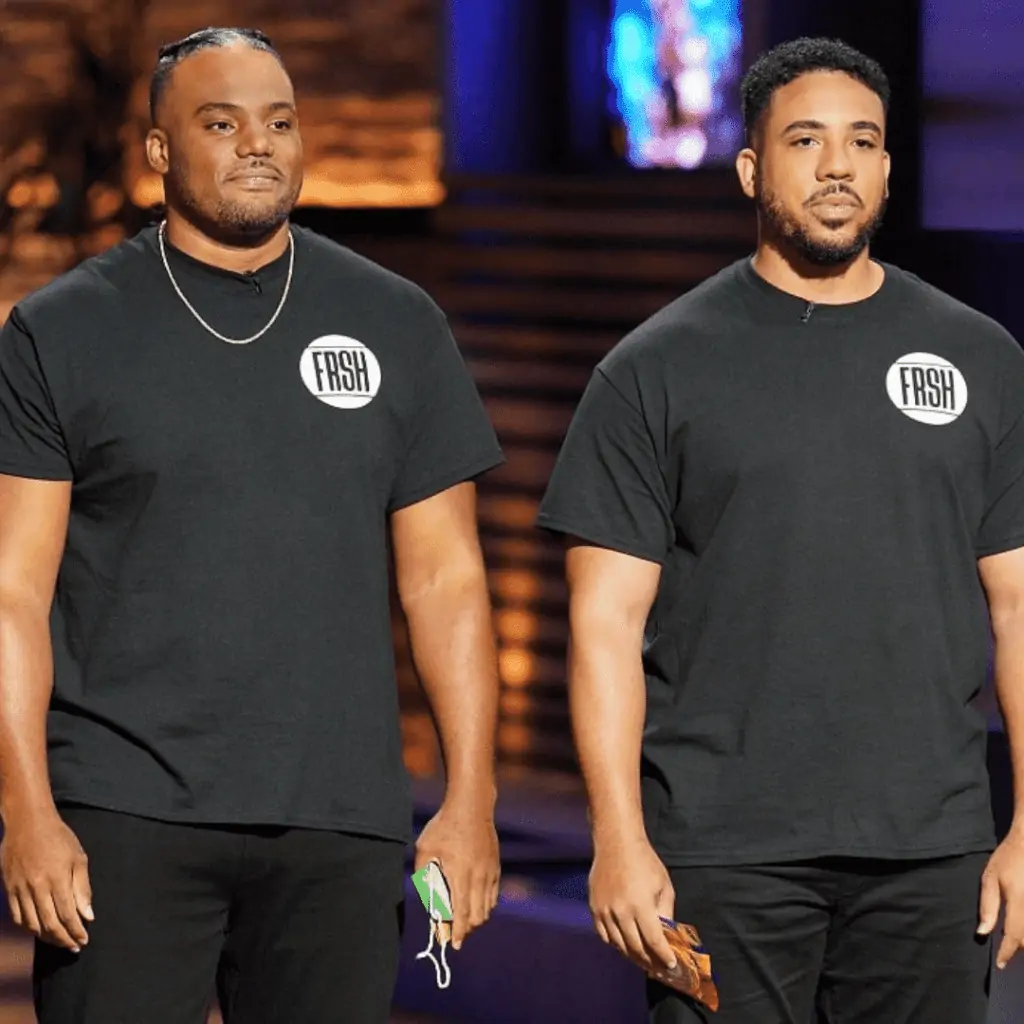 The Ride FRSH team explained to the Sharks that, for years, the problem of a stinky ride has been solved by ugly, unstylish air fresheners, but they had now created the "world's flyest air freshener brand."
Unfortunately, the Ride FRSH pitch then quickly took an ugly turn when they showed off an air freshener which had the logo of the NBA's Golden State Warriors on it. Trey Brown opened the GSW freshener, and said, "This one smells like winning, sorry Mark." While the four other Sharks had a good laugh at this, Mark Cuban gave the team a sharp grimace.
Before there was a chance for any questions about their product, Mark Cuban turned to the Ride FRSH brothers and said, "Dumbest marketing move ever, I'm out."
The other Sharks were shocked at Cuban's early exit, and they asked him why he was so upset. And Cuban responds, "Seriously, you gotta read the room, wrong move, wrong time."
Robert pressed Mark about why he was so upset, and he replied, "What do you think? The one air freshener from the NBA is the team that beat us in the Conference Finals this year." Cuban then looks at the brothers and says, "You gotta know that could backfire."
Barbara tells Mark that: "You're a bigger man than that." But Mark replies, "Yeah, I could be, but I'm not."
Did Ride FRSH get a deal on Shark Tank?
Ride FRSH successfully got a deal on Shark Tank. Barbara Corcoran agreed to invest $200k for a 20% stake in the business.
After the very rough start with Mark Cuban bowing out early, the Ride FRSH team regrouped to answer questions from the other Sharks.
Kevin O'Leary wanted to know if they were selling into retail or only online subscriptions, and Dan Brown told him that their sales were all online and that they had a total of $1.1 million in sales. The Sharks all looked pleasantly surprised by this number.
Next, the Ride FRSH Team answered questions by Lori Greiner and O'Leary about the breakdown in sales, telling them that they had sold the $1.1 million over three years, and last year, they did $540k with a profit of $40k, while this year, they would have over $750k in sales.
The Ride FRSH team also revealed that in the last six months, they were in the final stages of a deal to have Ride FRSH products placed in 2000 Auto Zone stores, and that Auto Zone would confirm orders for $2.1 million in 2023.
After the questions, Lori made up her mind first, and told the brothers that she believed that they also needed a female-based line of scents, and that the investment was not for her. Kevin O'Leary then opted out and said, "The $4 million valuation is too high for a company that makes no money."
Robert Herjavec told the Ride FRSH founders that he was trying to find a way to talk himself into investing, but all he could think of were his childhood and the long rides in the family car from Toronto to Florida, with Robert sitting in the backseat, crushed by the family luggage, and only able to see the air freshener hanging in the front window.
Finally, at first, it appeared as Barbara was on the way out when she questioned the Brown brothers about why they were moving from online to retail, but when they told her that it was due to the increased cost of acquiring new subscriptions, she seemed satisfied and made an offer of $200k for 25% of the business, contingent on the Auto Zone deal. The Ride FRSH team quickly countered at 15%, which Barbara rejected just as fast. Finally, Dan and Trey offered 20%, and Barbara took the deal.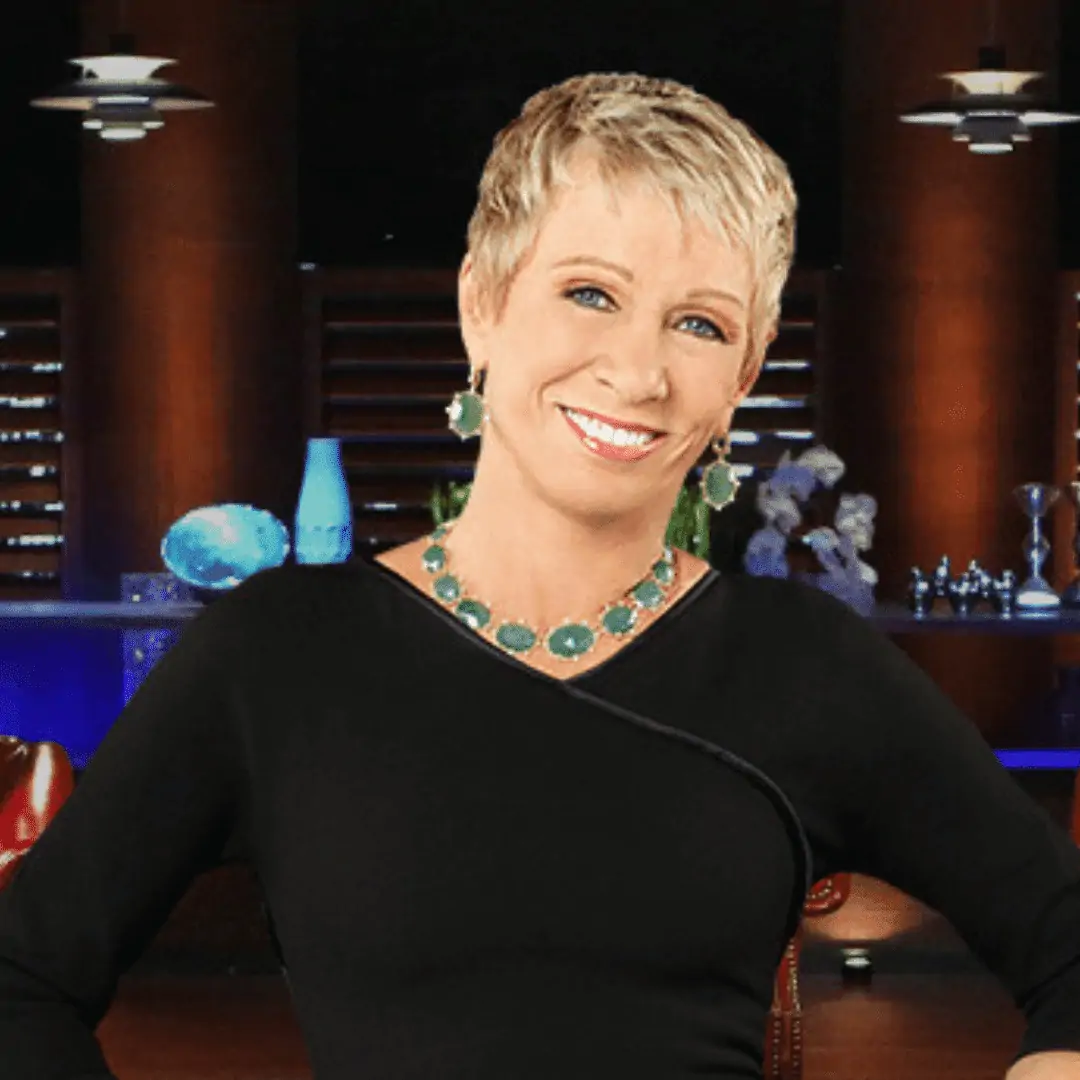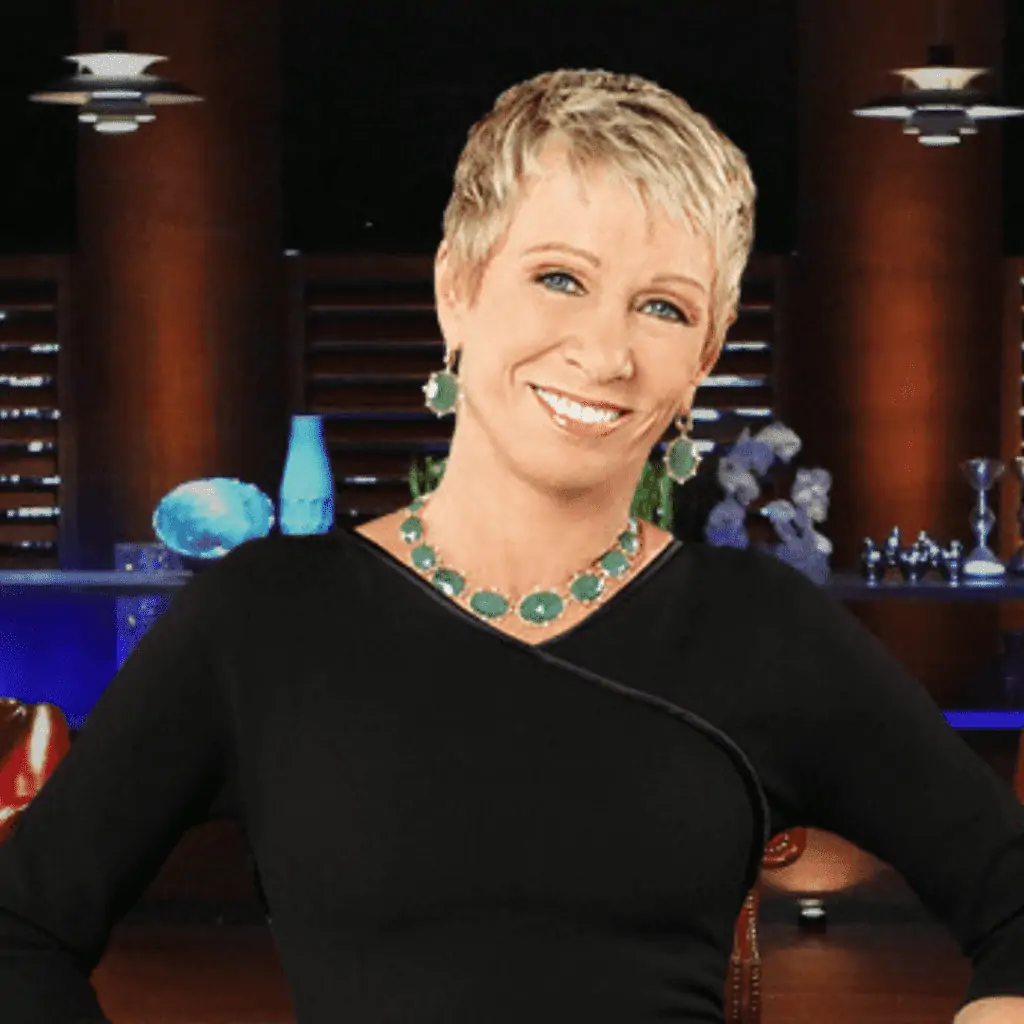 Ride FRSH Shark Tank update: What happened next?
The Ride FRSH team looked to leverage their episode on Shark Tank in several different ways.
First, the team put together both a 20% discount code, "Tank," for new orders on their website, as well as a Shark Tank Bundle Deal, offering a 10 scent bundle for $28.99 with free shipping.
Ride FRSH also had a Watch Party listed on Eventbrite at the sports-car themed 2101 Garage and Gallery in Los Angeles. On the Eventbrite site, the Ride FRSH team told friends and followers:
"After years and years of dedication to this brand, we can finally say that we appeared to pitch in front of the World's most well known investors, the Sharks! Come enjoy the premiere of our episode and watch it in real time with us. We can't wait to see you!"
How much is Ride FRSH worth?
When Ride FRSH raised seed capital early in 2001, they raised $350k with a pre-money valuation of $1.2 million.
The deal that Ride FRSH struck with Barbara Corcoran valued the business at $1 million, but if the company both successfully executes their proposed contract to sell into 2,000 Auto Zone stores nationwide in 2023, and if it has successfully closed the deal with their Shark, Ride FRSH is almost certain to see an increase in its current valuation.