Mad Rabbit is an all-natural ointment that you apply to tattoos to enhance the tattoo's appearance and color.
But is the tattoo ointment a worthy investment? Did Mad Rabbit impress the Sharks and secure a deal on Shark Tank? And what happened to Mad Rabbit after the Tank? Well, we've got all the answers in this Mad Rabbit Shark Tank update, so keep on reading!
What is Mad Rabbit on Shark Tank?
Mad Rabbit is a natural and organic tattoo ointment that moisturizes and preserves the color of tattoos. The ointment, which contains only clean ingredients of Shea Butter, Cocoa Butter, Beeswax, Calendula Oil, Sweet Almond Oil, Lavender Oil, and Frankincense, claims to not stick to or stain your clothes, unlike other tattoo ointments that consist of petroleum.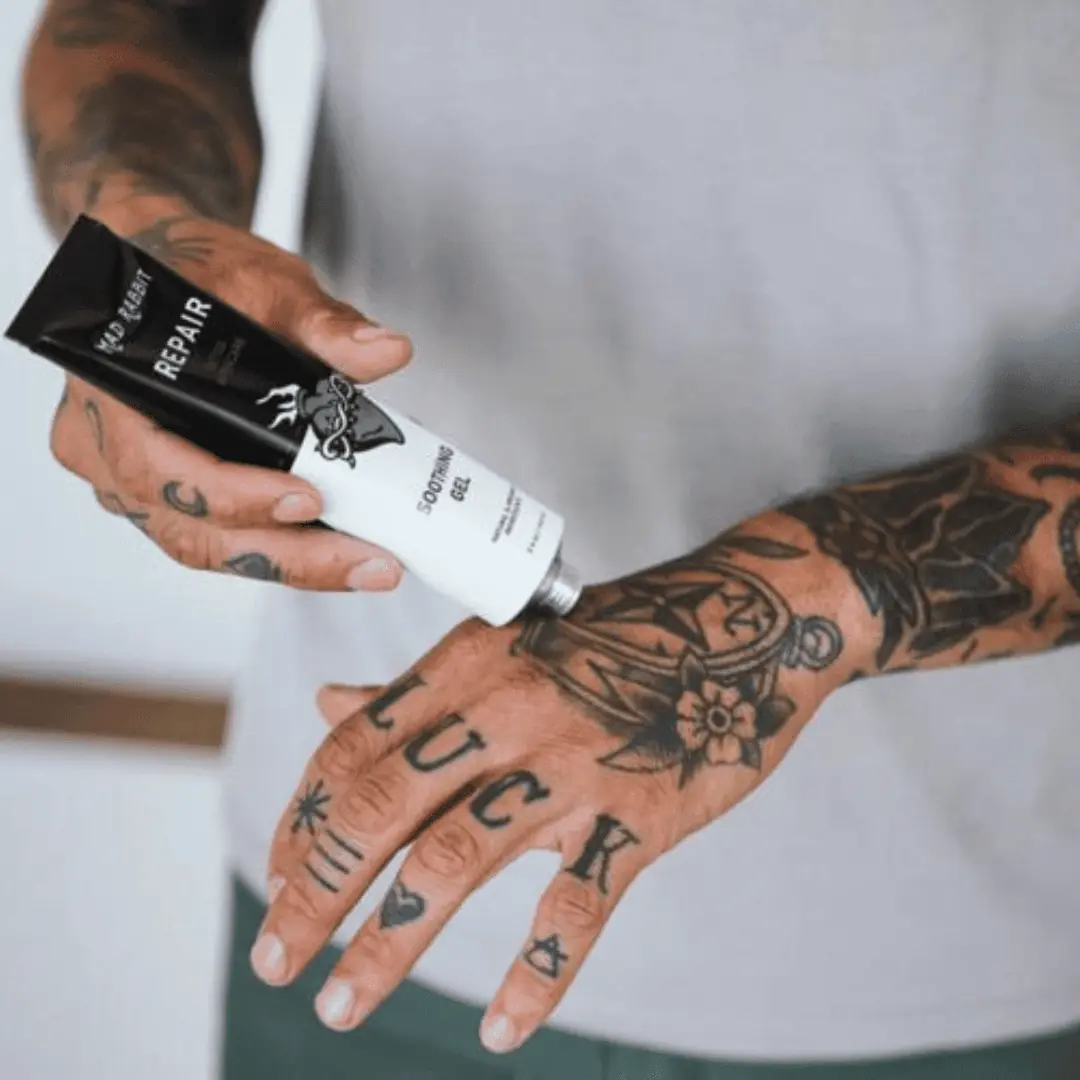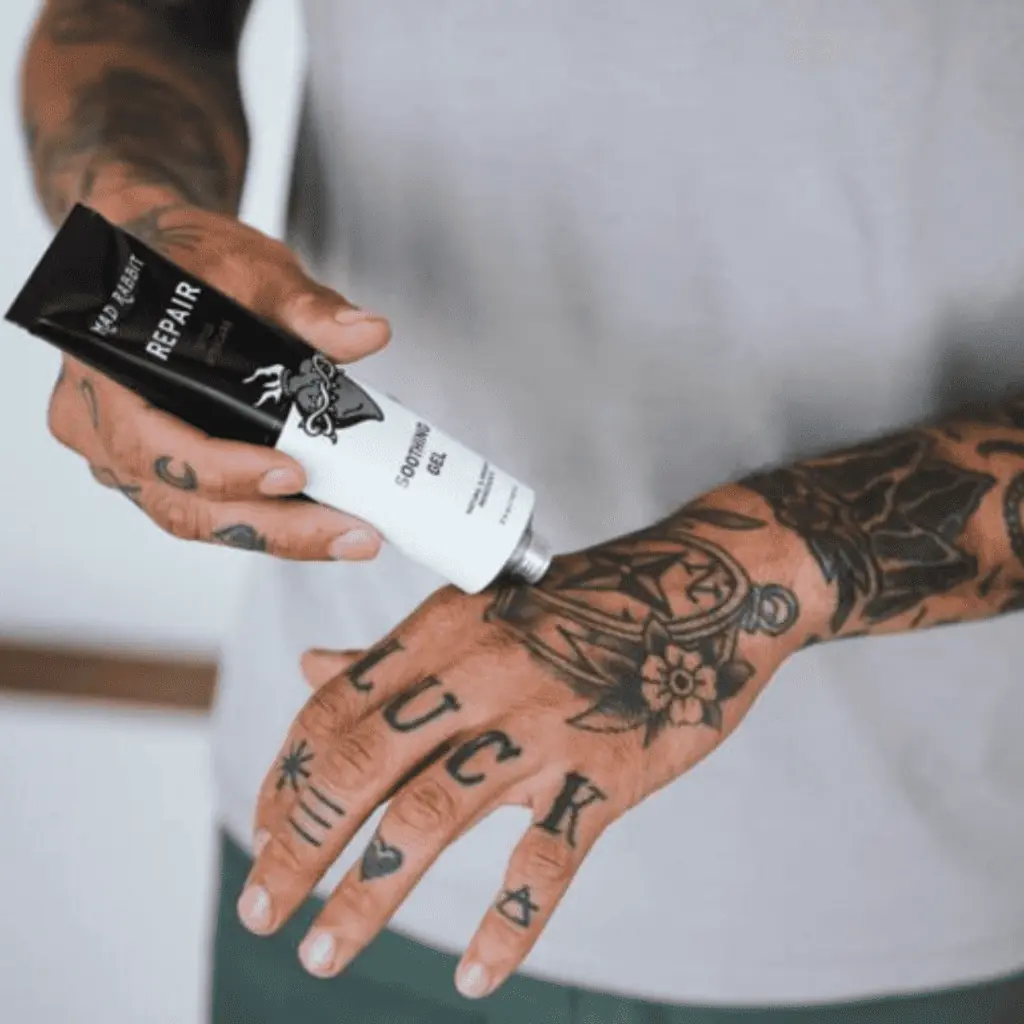 You can apply Mad Rabbit tattoo ointment before, during, and after the tattoo process to moisturize, heal, and brighten the colors of your tattoo, giving it a healthier and more vibrant appearance.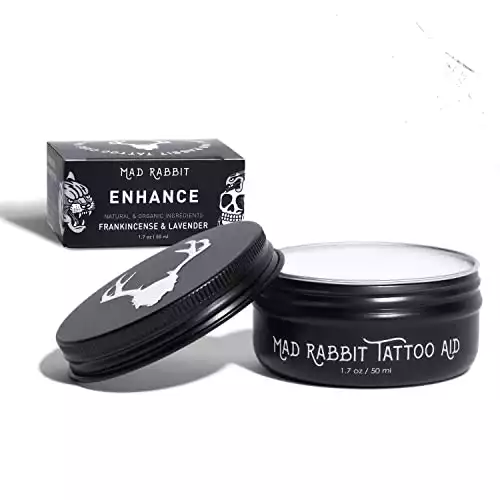 We earn a commission if you make a purchase, at no additional cost to you.
Who created Mad Rabbit?
Two friends, Oliver Zak from Cleveland, Ohio, and Selom Agbitor from Accra, Ghana, founded Mad Rabbit in January 2019.
Oliver Zak was inspired to become an entrepreneur by his surgeon father, who lost the ability to operate after being involved in a car accident. Zak's father, instead of being disheartened, turned to entrepreneurship which lit a flame in Zak to follow in his footsteps and create a successful company all of his own.
Selom Agbitor immigrated to the U.S. from Ghana with his family, who wanted him to excel in a professional field by becoming a doctor, lawyer, or engineer. Agbitor's passion, however, lay in art, but after realizing he'd need to pay back college debts, he enrolled in college as a finance major and secured a job in corporate finance in Dallas, Texas.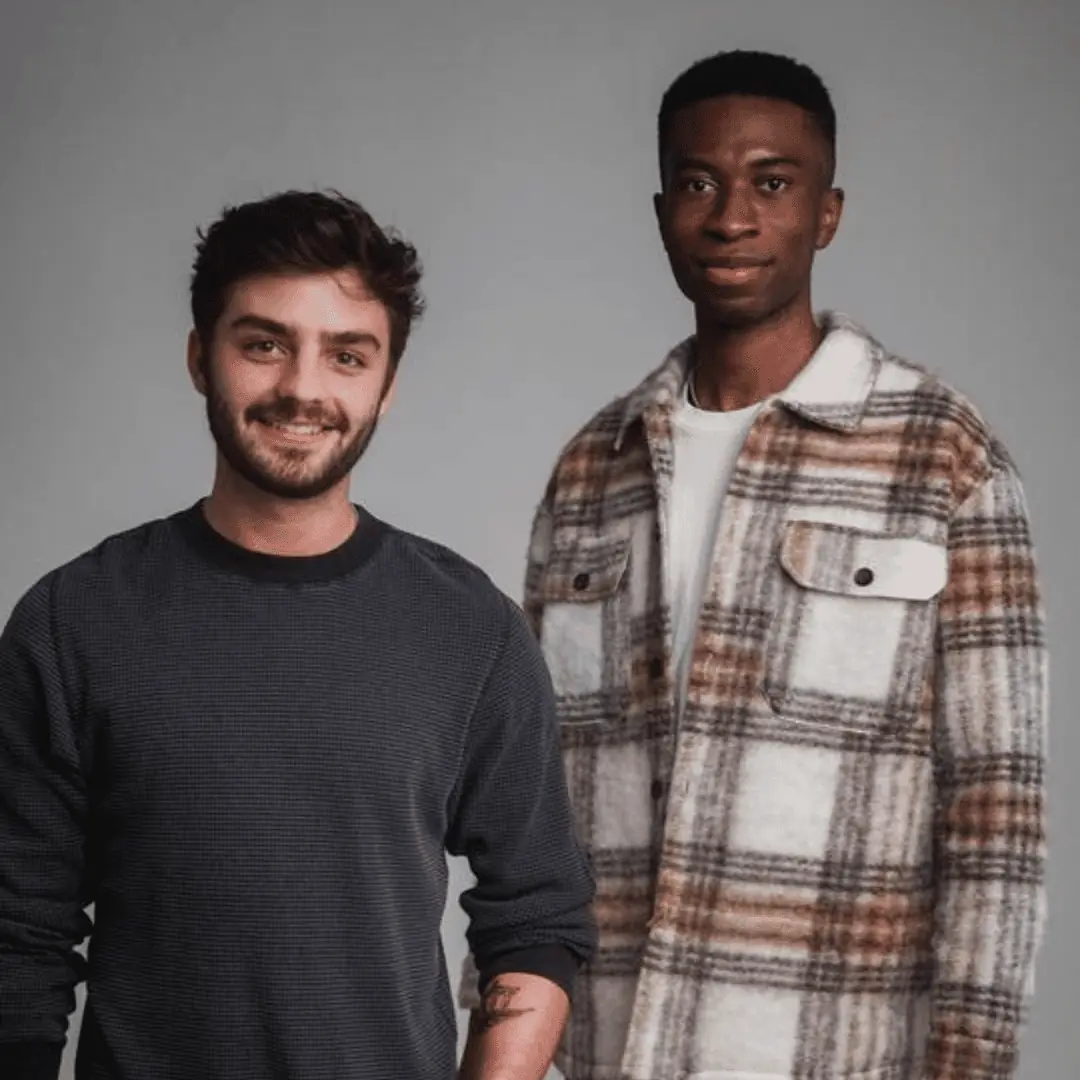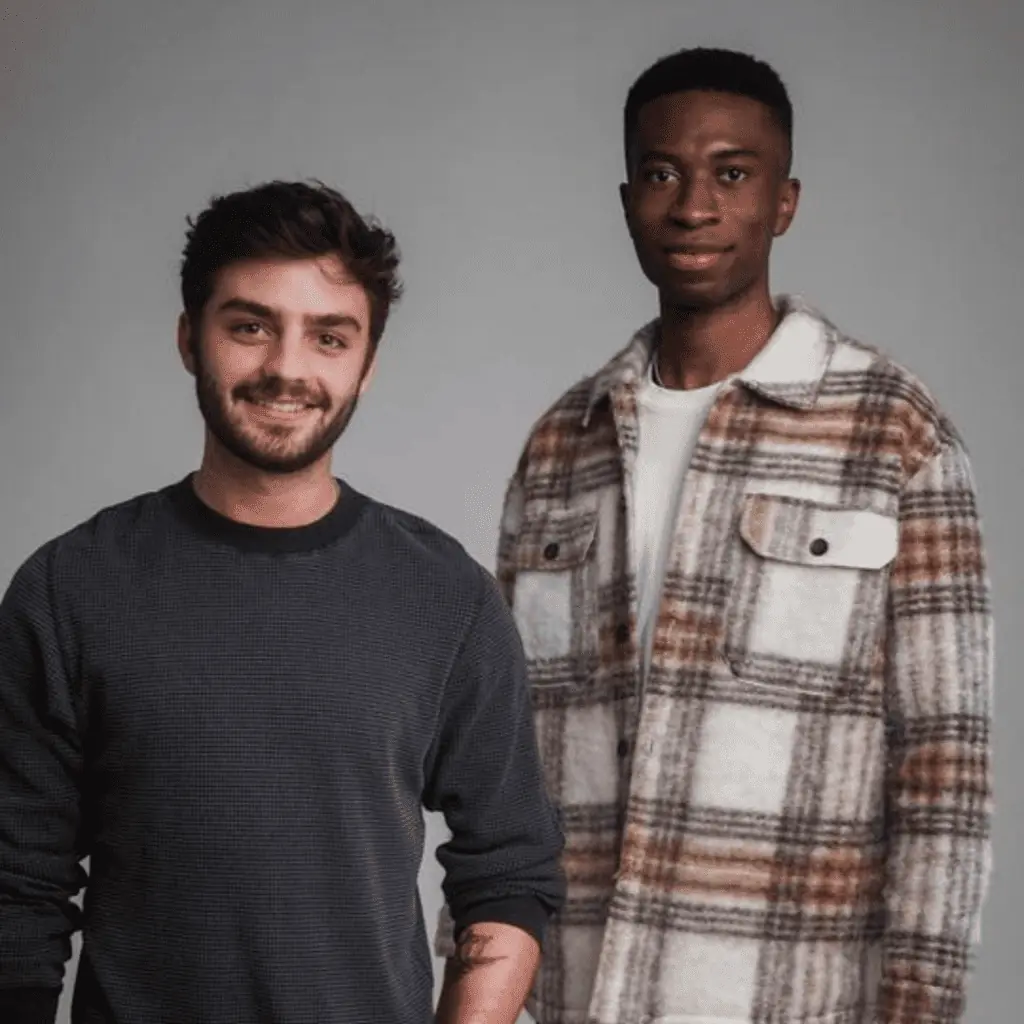 The Mad Rabbit idea evolved from the pair's Miami University dorm room and their joint passion for tattoos. With a contribution of $300 each, the Mad Rabbit tattoo balm was born, and both Oliver and Selom worked tirelessly to make their side hustle thrive.
What happened to Mad Rabbit before Shark Tank?
Before appearing on Shark Tank, Mad Rabbit sold products directly to consumers from their website. In Mad Rabbit's first year, the company sold $400,000 worth of products, with that number escalating even further in 2020.
When Selom and Oliver then entered the Tank in 2021, they informed the Sharks that Mad Rabbit sold $300,000 worth of products in the last month alone and that their marketing is mainly focused on content and tattoo education.
Mad Rabbit already had a well-established subscription service with over 5,000 subscribers, and although there were 12 tattoo ointment competitors worldwide, Mad Rabbit, at the time of their Shark Tank appearance, was the only all-natural tattoo aftercare selling in the U.S.
What do customers think of Mad Rabbit?
At the time of this writing, Mad Rabbit has 5967 reviews on its official website and an even more impressive 10,226 reviews on Amazon, many of which are 5-star ratings singing the praises of the tattoo aftercare product.
Many Mad Rabbit customers agree that the tattoo balm not only lives up to its purpose of enhancing tattoo color, but it also smells great and doesn't transfer to clothing, even after long days outside.
One Amazon reviewer said, "This product works great and refreshes older tats to look new. It makes them look sharper and keeps them moisturized. The smell is amazing and fresh. I have bought some for gifts for my friends with tattoos."

Jean also raved about Mad Rabbit on Amazon, saying, "I've got a pretty big black and white chest piece, and I cleaned it, applied this balm over my tattoo as it healed—great thing I just needed to do it once in the morning and then at night because it kept it moisturized all day. No joke—my tattoo healed in less than two weeks. Scabs??? No way. When it was itchy, it subdued it."

And Lizzie, on the Mad Rabbit website, in the next review, even claimed that her Mad Rabbit balm even helps with her psoriasis. "Healed my tattoo beautifully, looks vibrant, also used it on my occasional patch of psoriasis—cleared that up too! Smells great."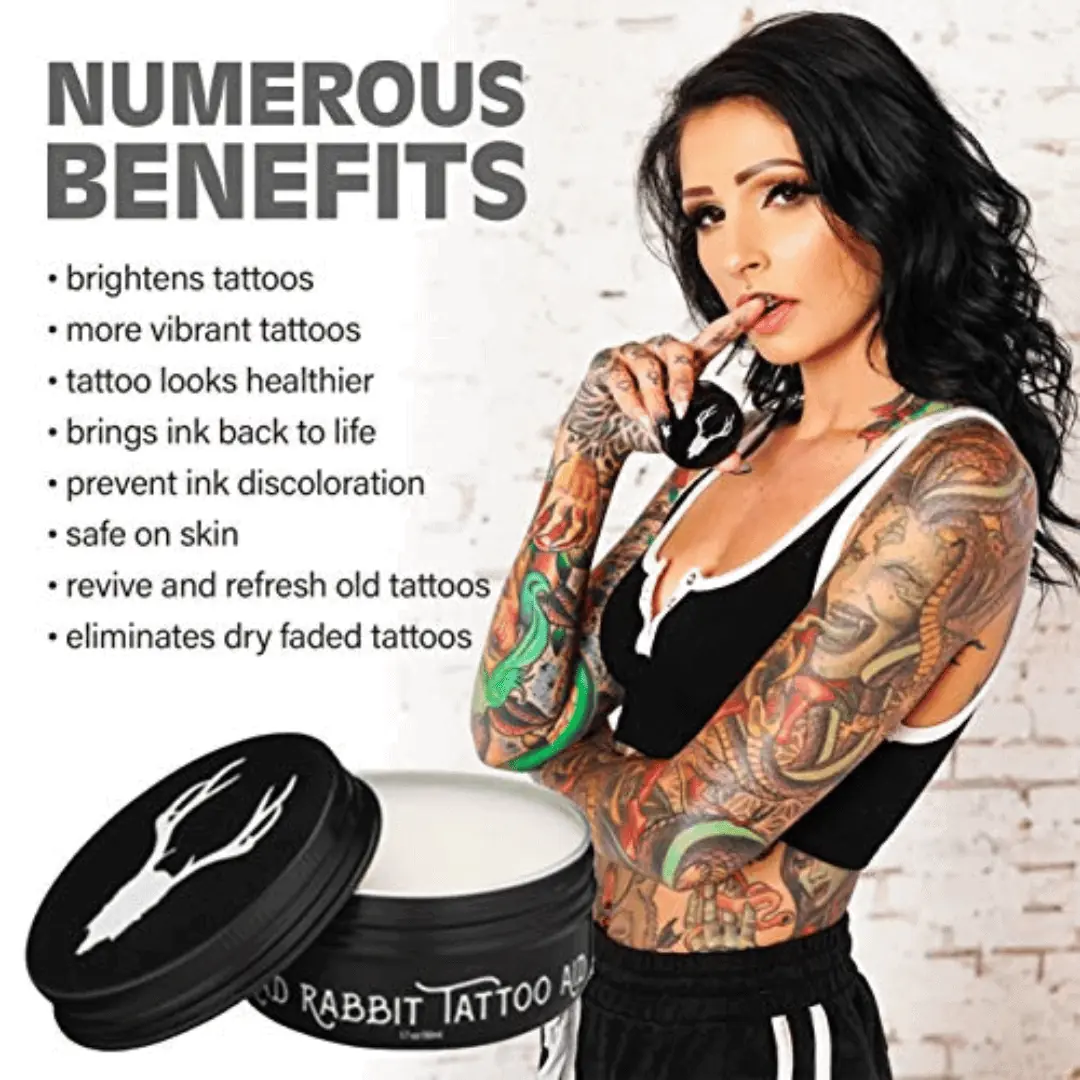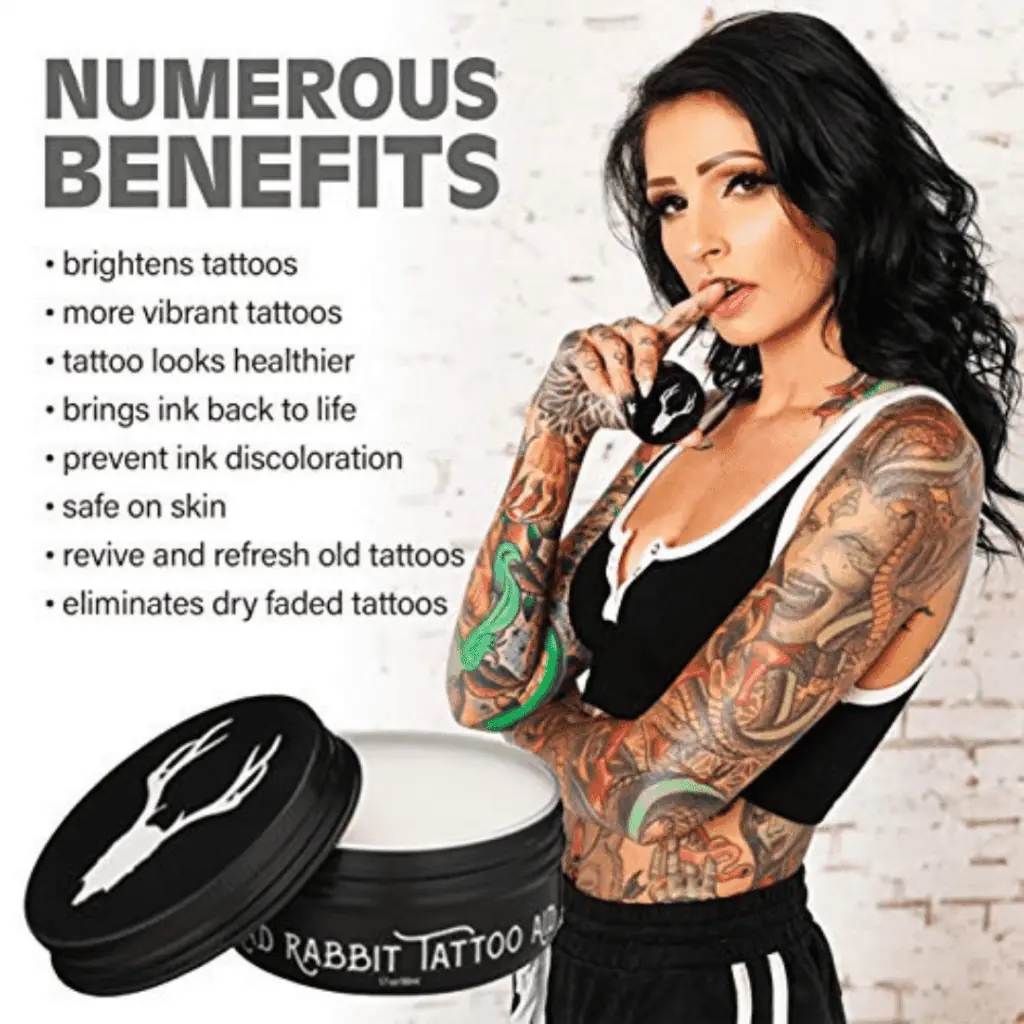 Some of the only negative comments were surrounding the difficulty of spreading the balm over tattoos. Mad Rabbit's website does, however, give clear instructions to heat the balm up in your hands before using it to ultimately soften it up and make it easier to apply.
When did Mad Rabbit go on Shark Tank?
Mad Rabbit entered the Tank on Season 12, Episode 18 on March 26, 2021. The founders were seeking an investment of $500,000 for 5% of the company.
Did Mad Rabbit get a deal on Shark Tank?
Mad Rabbit did secure a deal on Shark Tank as they agreed to take Mark Cuban's offer for $500,000 for 12% of the company.
Mad Rabbit had offers from two Sharks during the show, with the first being Kevin O'Leary. Kevin offered Oliver and Selom a venture debt deal, charging them 9.75% interest, which he said was the average of what he's currently providing venture debt at. O'Leary then additionally added that he'd take 5% equity for the $500,000, and he'll get behind the product as an educator of tattoos.
After Kevin's offer, the next Shark interested in striking a deal was Mark Cuban, who offered a non-negotiable $500,000 for a 12% stake in the Mad Rabbit company. After a brief discussion between Selom and Oliver, the pair agreed to team up with Mark and take up his offer of $500,000 for 12% of their business.
What happened next? Mad Rabbit Shark Tank update
After appearing on Shark Tank, sales of Mad Rabbit soared, and their initial $3 million a year in sales has now increased immensely to $14 million a year. Following on from their initial success with the tattoo balm, Mad Rabbit has branched out and created new products, including numbing cream, bar soap, soothing gels, and suncream, just to name a few.
Mark Cuban has continued to support the Mad Rabbit business since his deal with Oliver and Selom on Shark Tank, investing even more money into the business to help the company expand, grow, and sell. Mad Rabbit, which was once only available on the Mad Rabbit website, is now ready to purchase on Amazon and in Urban Outfitters stores.
Following on from that, the company's popularity has inevitably soared since the airing of the show, with its Instagram following tripling from 90,000 to over 290,000.
Is Mad Rabbit successful?
Mad Rabbit has been tremendously successful since entering Shark Tank, with sales rocketing to over $14 million a year. When talking to the Sharks, Oliver and Selom valued their company at $10 million, and although Kevin O'Leary dismissed this figure, we think it's safe to say that the company has surpassed their initial valuation significantly.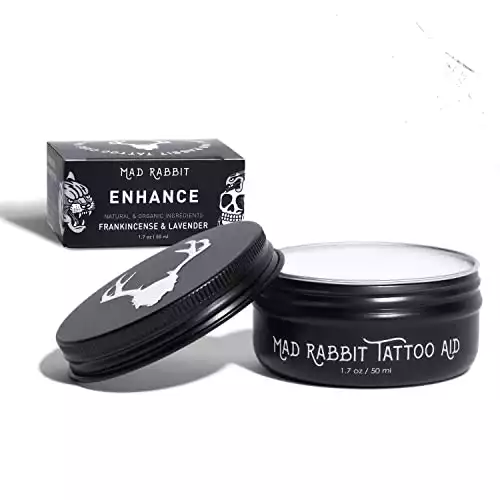 We earn a commission if you make a purchase, at no additional cost to you.