ShredSkinz appeared on Shark Tank alongside FireFighter1, HummViewer, and Sliimeyhoney.
This ShredSkinz Shark Tank update tells how the single-use plastic sauna suit started up, and gives details on what happened during and after the Tank.
What is ShredSkinz?
ShredSkinz is a single-use, recyclable sauna suit that increases your sweat volume during a workout.
At ShredSkinz, they use eco-friendly, auto-degradable plastic to create their sauna suits which, once combined with the use of elastics around the waist, wrists, and hood, traps in heat and maximizes sweating potential.
Sauna suits, like ShredSkinz, help athletes, fighters, and everyday people lose excess water weight, gain muscle and sweat like never before.
ShredSkinz's single-use sauna suits are a one size fits all product, and they come in black, blue, pink, and green to suit everyone's personal preferences.
Who created ShredSkinz?
Kalaii Griffin II created ShredSkinz in October of 2020 after previously using trash bags during his football training at the University of Texas El Paso. Wearing a trash bag was an embarrassment to Griffin, so he made the leap and invested in reusable sauna suits.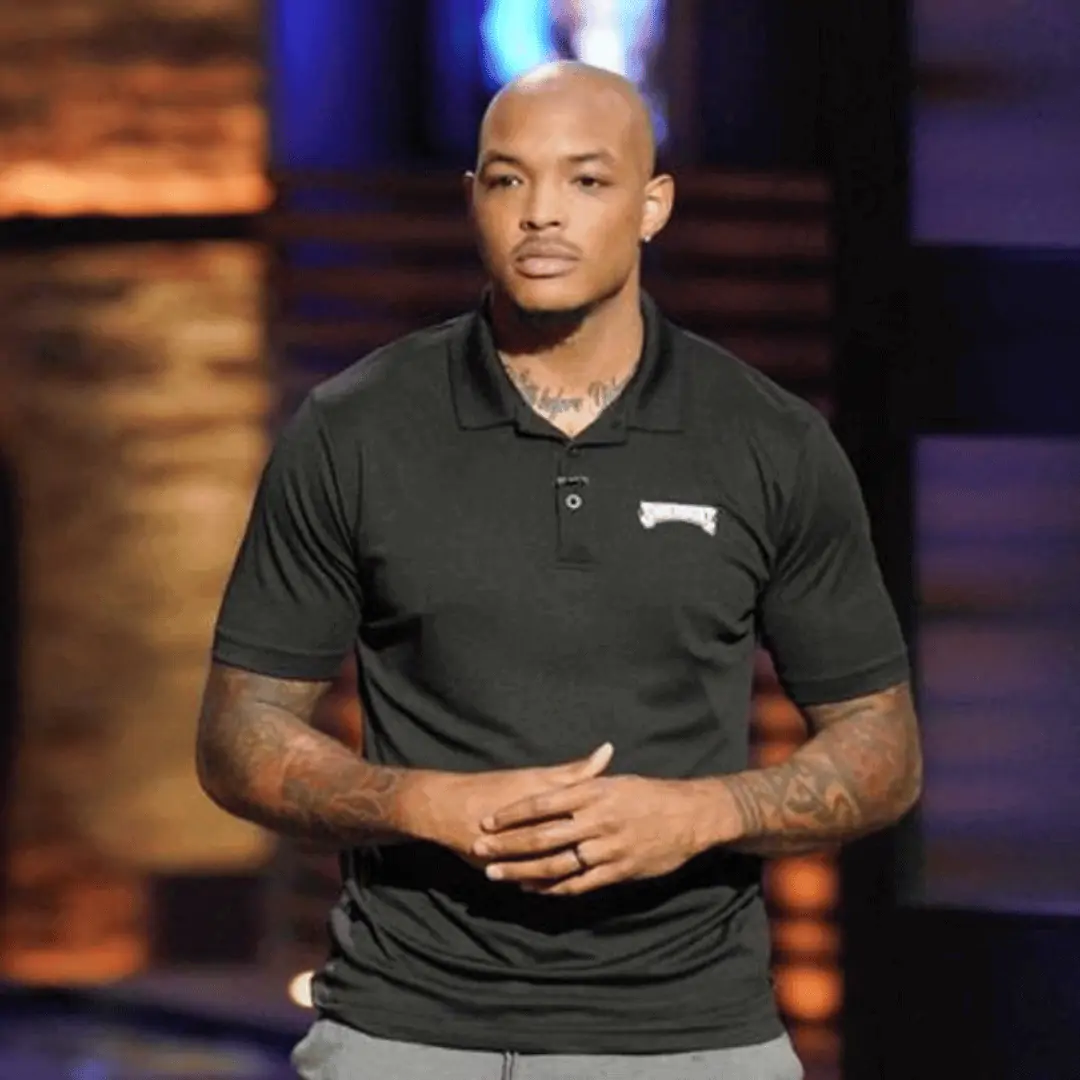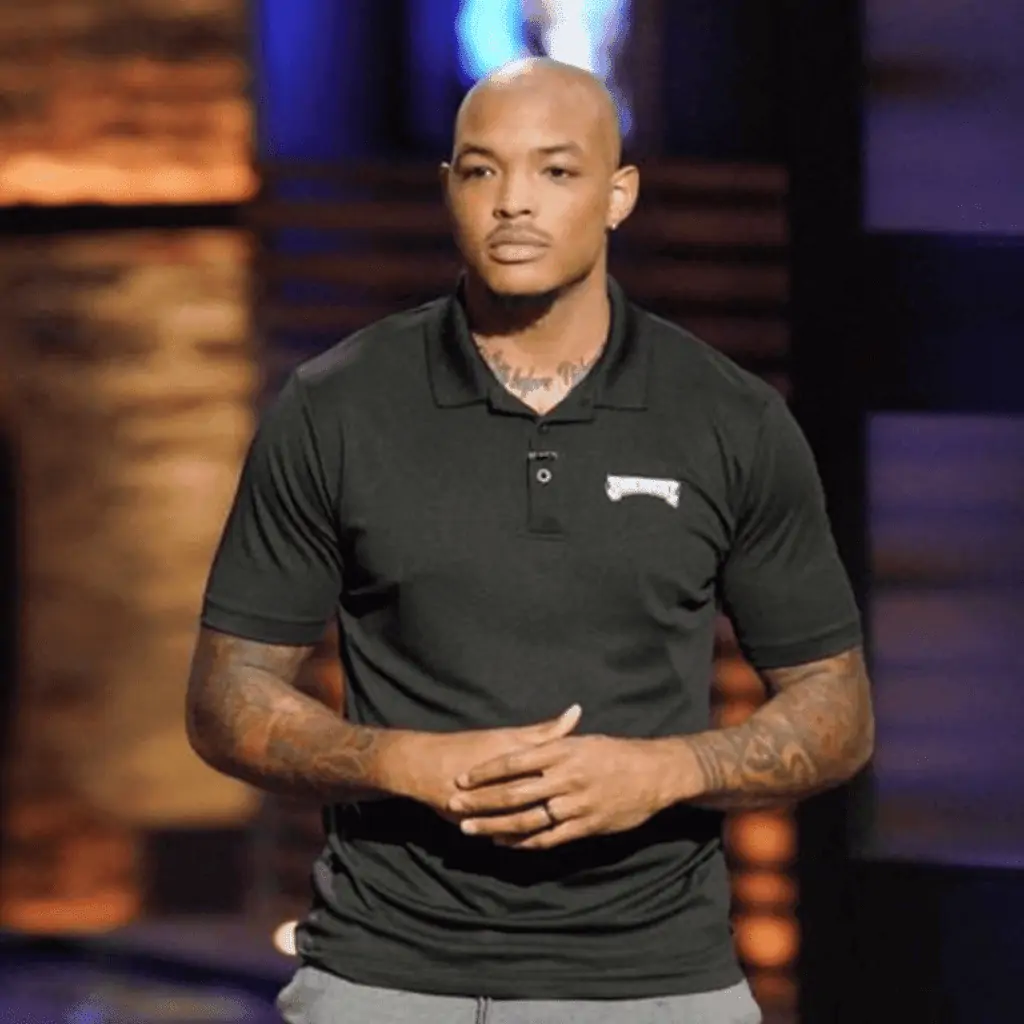 Problems with the reusable sauna suits quickly made themselves apparent to Kalaii as not only were they costing him $20 a piece, which was money he didn't have after just getting out of college, but they were also tearing during his football practice.
Sick and tired of spending money on expensive reusable suits that inevitably ended up in the trash, Kalaii researched single-use sauna suits and found that the product didn't exist. From here, ShredSkinz was born, and Kalaii has been hustling alongside working his day job in cyber security to get his product on the market.
What do customers think of ShredSkinz?
At the time of this writing, ShredSkiz has 531 reviews on its official website, with 94% of those reviews being five stars.
Many of ShredSkiz customers agree that the one-time-use sauna suits have changed their workouts for the better, as they're sweating more and losing weight at a much faster rate.
Andreas Enetzelis commented that "This product works great. Gets my weight down quickly, especially when I need to make weight for a fight. Will definitely order more."
And C.S. stated, "I've literally just been wearing these to clean around my house, and I have been SWEATING pounds off. I was supposed to use them to workout but have not gained the energy for that, but they have been working just fine cleaning around the house, LOVE LOVE LOVE this product."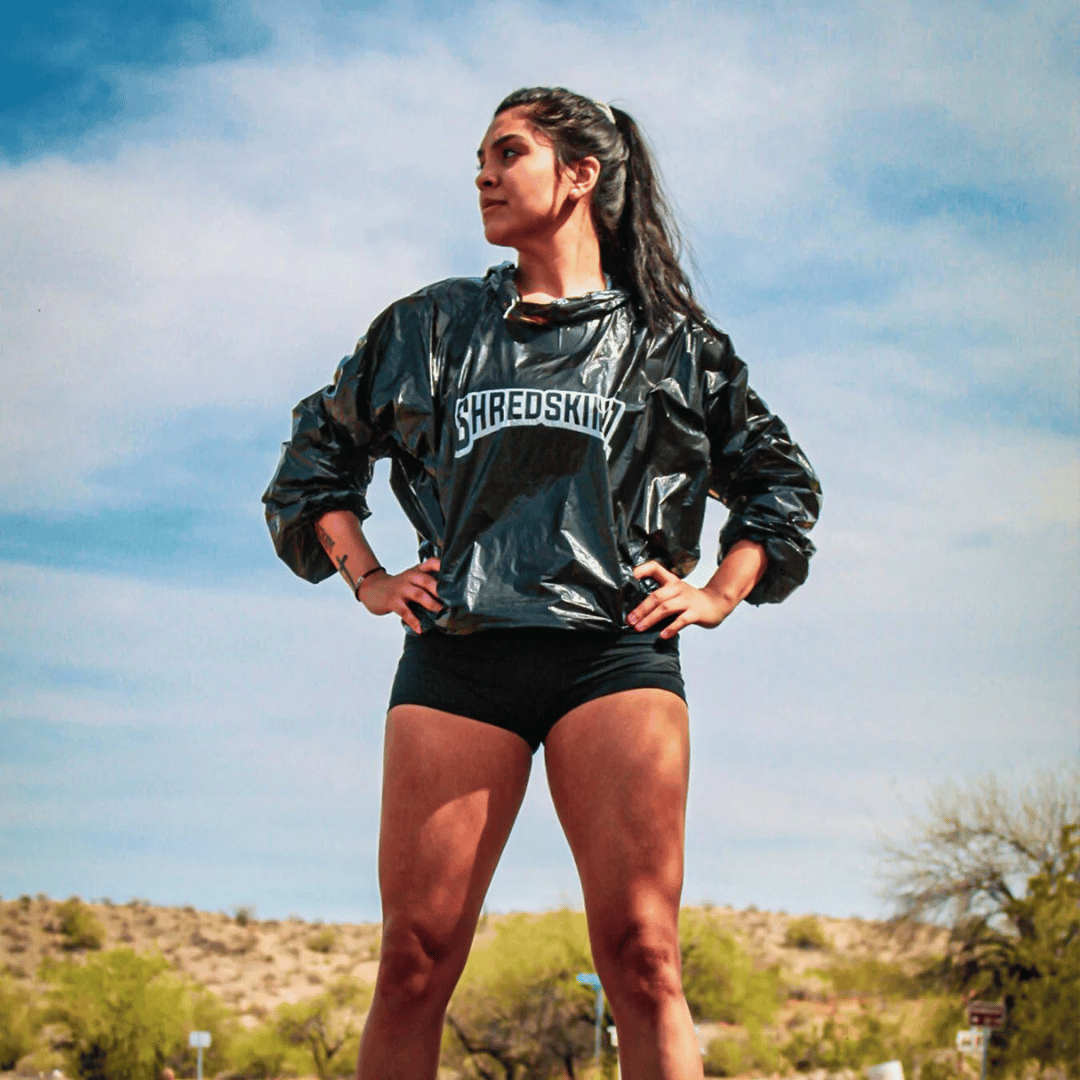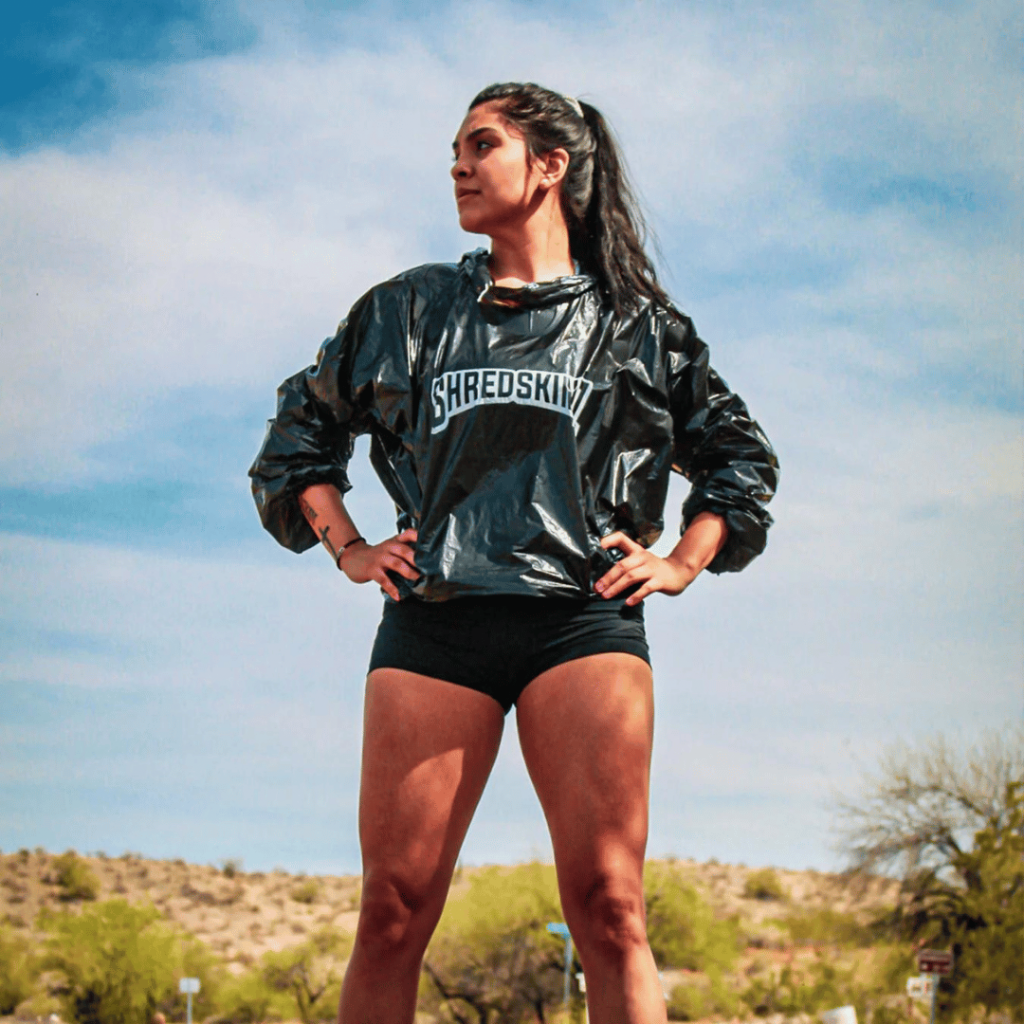 One of the only problems ShredSkiz customers have faced is the fact that the suits are a one-size-fits-all product, meaning people who are on the larger and smaller end of the weight scale have found that the suits don't fit them the way they should.
Smaller customers have the issue of sweat dripping out of the suit during their workout, and as the suits don't cling to their body correctly, they aren't able to accumulate as much sweat as a person with a well-fitting suit.
Larger customers, on the other hand, had trouble fitting into the suits, and as ShredSkinz are thin single-use plastic, they would often rip in the process.
When did ShredSkinz go on Shark Tank?
ShredSkinz featured on Shark Tank on December 2nd, 2022, during the 8th episode of the show's 14th season.
Did ShredSkinz get a deal on Shark Tank?
Shredskinz did get a deal on Shark Tank as Kalaii accepted Mark Cuban's offer of $60,000 for 20% equity of his business.
Kalaii Griffin II originally went into the Tank seeking $60,000 for 20% equity in the ShredSkinz business, and after his impressive pitch winning two of the Sharks over, he got exactly what he went in there for.
Kevin O'Leary and Lori Greiner declared themselves out after Kevin couldn't quite see how there was room for an investor in the business, and Lori didn't think the product was the right fit for her. That then left Kalaii with guest Shark Daniel Lubetzky, Mark Cuban, and Daymond John.
Daniel Lubetzky saw great potential in the ShredSkinz business, praising Kalaii for his honesty, determination, and commitment to turning his single-use sauna suit into a thriving and successful company. Kalaii's product and his pitch ultimately won Lubetzky over, and he offered Kalaii $60,000 for 20% equity of the ShredSkinz business.
Within seconds, Mark Cuban asked Griffin whether or not he would consider ditching the packaging for the single-use sauna suits. Mark highlighted that the packaging alone was costing Kalaii $1.50 a unit, and if he were to eliminate the packaging entirely, ShredSkinz would be making almost an extra 10% profit with every sale.
As Mark Cuban pointed out: "So, you can add almost 10% more, a $1.50 more per unit, if you sold 12,000 units, right, that's $18,000 in your pocket if you don't use these. So, now, all of a sudden, you're making money."
With Kalaii agreeing to this proposal, Mark also offered to give Kalaii $60,000 for 20% of the ShredSkinz business.
Daymond never officially declared himself out in the running, however, he told Kalaii to consider the offers that are on the table. And that's exactly what he did. Kalaii accepted Mark's offer and left the Tank with the $60,000 he was hoping for, along with a partnership with sports enthusiast Cuban.
ShredSkinz Shark Tank update: What happened next?
As ShredSkinz, at the time of this writing, only recently featured on Shark Tank, it's difficult to say what has happened to the business and how the show has affected its sales. I think it's safe to say that ShredSkinz reached an entirely new audience thanks to Shark Tank, and sales will likely be the best Kalaii has ever seen.
What we do know for sure is ShredSkinz now sells their 5-pack single-use sauna suits for $24.99 as opposed to the $19.99 that Kalaii stated on the show, and their sites have a running subscription package where the company sends you ShredSkinz sauna suits on a weekly, two-weekly, or monthly basis.
Is ShredSkinz successful?
ShredSkinz is a successful company because, during his appearance on Shark Tank, Kalaii explained to the Sharks that when he first launched the business in October 2020, within two months, he made $15,000 in sales.
Fast forward a year, and throughout 2021, ShredSkinz sales skyrocketed, with the company hitting a respectable $190,000 in sales. What's even more impressive than that, however, is the fact that ShredSkinz's 2022 projected revenue is set at $250,000, which is a significant increase from the company's initial monthly sales.
With the sales rapidly increasing from year to year, it's safe to say that ShredSkinz is a successful company and that the work Kalaii has put in hasn't been for nothing.