Sliimeyhoney appeared on Shark Tank alongside FireFighter1, HummViewer, and ShredSkinz.
This Sliimeyhoney Shark Tank update looks at how the company got started, and what happened after it successfully secured a Shark Tank deal.
What is Sliimeyhoney ?
Sliimeyhoney is a company which manufactures pliable, stress-relieving slime products. It is located in Los Angeles, California.
The company makes gourmet-level slime. Sliimeyhoney takes real-life food delicacies and turns them into a unique, pliable stress-relieving slime; their slimes even smell as good as the foods they represent.
Who created Sliimeyhoney?
Sliimeyhoney was founded by Mark Lin while he was still a high school student in Burbank, California.
Mark is currently a first-year Pre-Business Economics student at UCLA.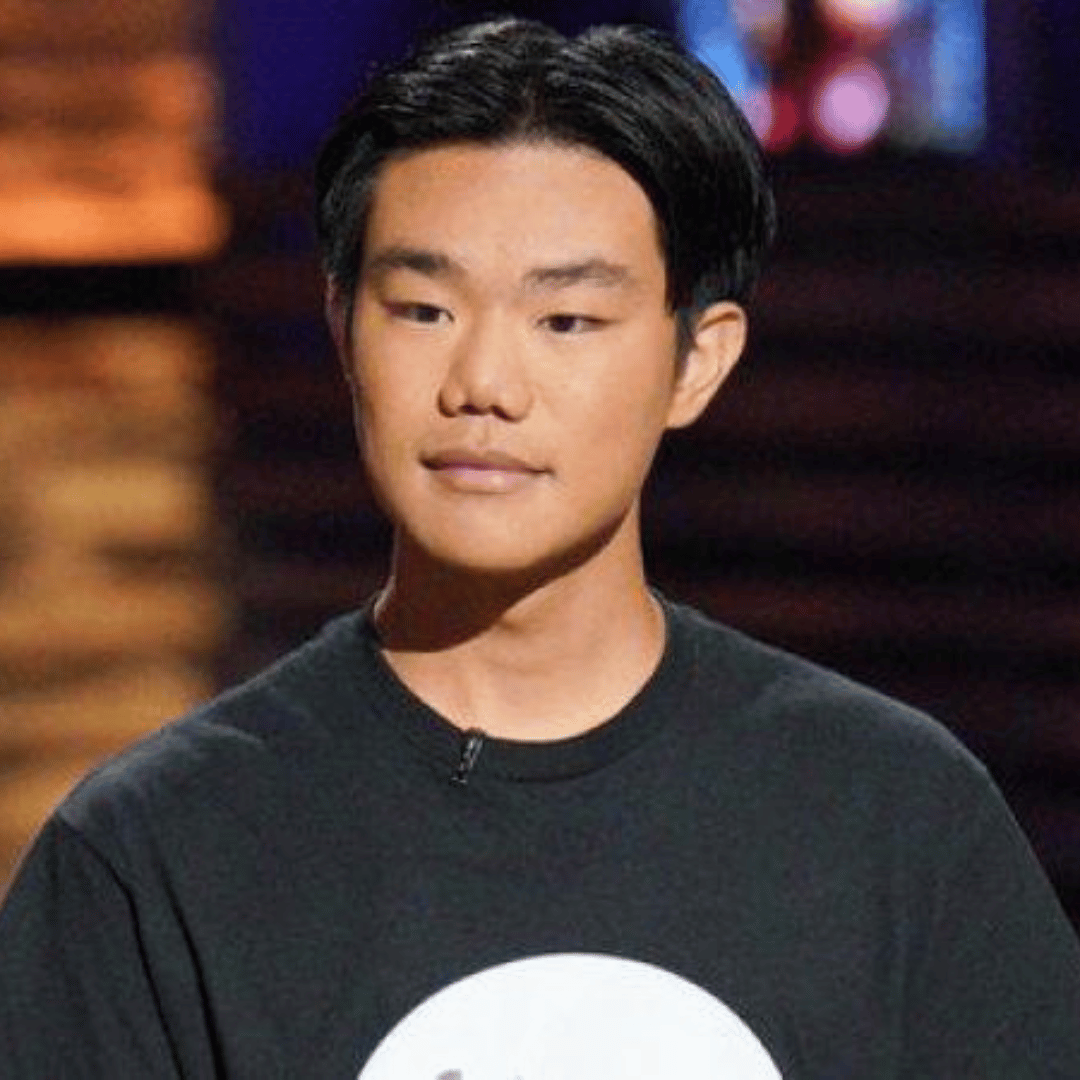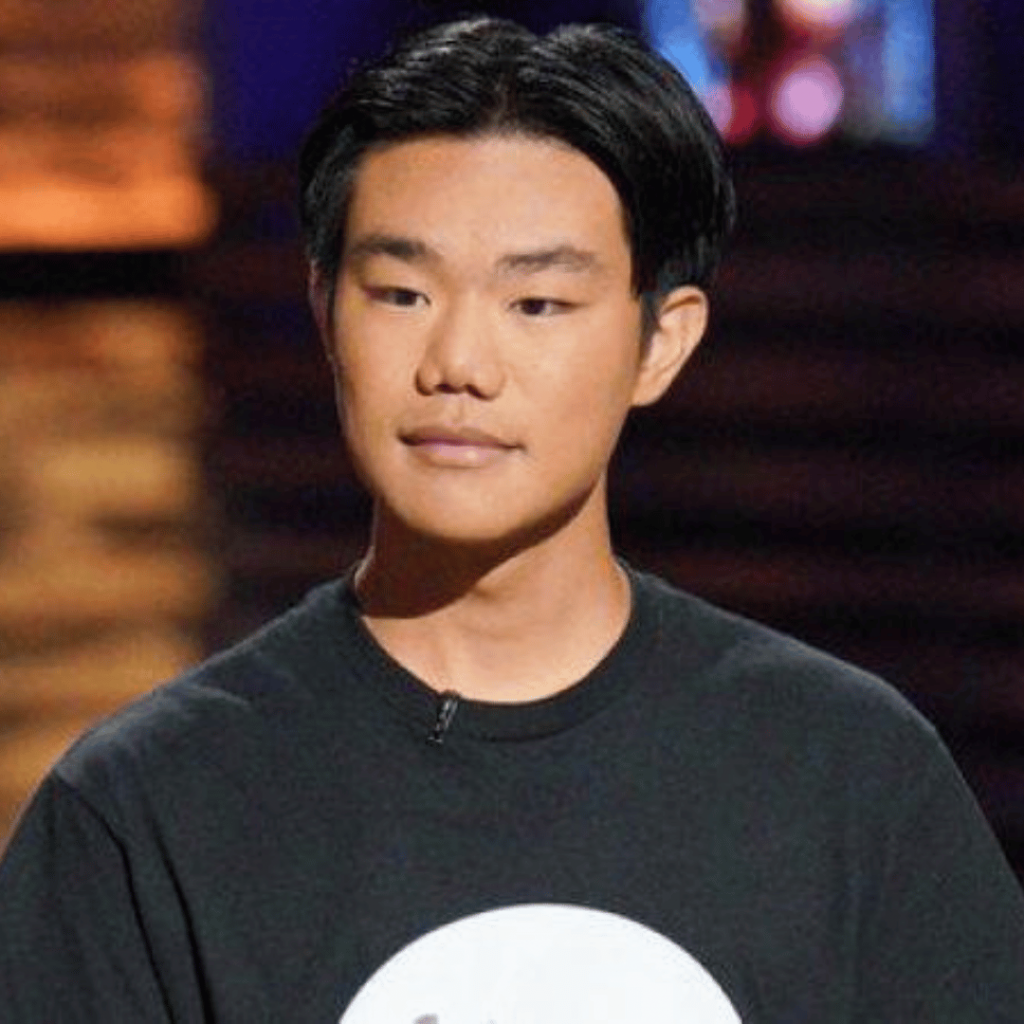 How did Sliimeyhoney get started?
According to an interview with the UCLA newspaper, the Daily Bruin, Mark Lin says that he first started making slime as a hobby when it was trending around 2018, and he began his business in June 2020 as a way to share his products and the stress-relieving effect of playing with slime.
On the Shark Tank episode, Mark told the Sharks: "Food is so much fun to play with. I couldn't get enough of all the different textures, the smells, and the way it squishes between your fingers. I wanted a way where everyone could enjoy playing with their food, and that's why I created Sliimeyhoney."
What happened to Sliimeyhoney before Shark Tank?
Mark Lin told the UCLA Daily Bruin that Sliimeyhoney started in his family's garage, and he now also uses a side garage and a guest bedroom, with each room serving as a space for manufacturing, storage and content creation. For creating content videos, Lin said he owns around ten different studio lights and multiple backgrounds to film social media videos at his table.
Lin also told the college newspaper that his parents helped with several aspects of his business, including being his first investors and providing their legal and accounting services.
During his high school years, Sliimeyhoney's part-time staff was composed of a handful of Lin's friends, who assisted with manufacturing and packaging. Lin said he asked his friends for assistance when his business started growing and ended up hiring some of them for the long term.
Mark Lin started Sliimeyhoney in 2020, and in its first year, Sliimeyhoney had sales of around $50k. In its second year, 2021, the company saw a drastic increase in sales to $580k, and for the first-half of 2022, the company had already sold about $540k worth of its gourmet slime.
What do customers think of Sliimeyhoney?
Interestingly, despite having sales of $1.2 million since 2020, there are relatively few recent customer reviews for Sliimeyhoney online. We were able to locate only three recent positive customer testimonials on the Sliimeyhoney website.
However, until February 2021, it appears that Etsy was the primary sales channel for Sliimeyhoney products, and we found 28 pages of reviews posted on Etsy between 2020 and 2021.
The vast majority of the Etsy reviews were positive, assigning the gourmet slime products either a four or five-star rating. Many happy customers commented that they really liked both the smell and the texture of the slimes.
One happy Etsy customer who had purchased a Banana Milk Slime wrote: "Smells amazing and such excellent quality. Came ready to be played with did not need activated or anything."
Another satisfied customer wrote about a Waffle Slime, "It was very good! Nice texture. Perfect Christmas gift for my little sister."
Of the negative posts we reviewed, most of the customers had experienced problems with the texture and stickiness of their slimes.
One unhappy slime owner stated, "It was too sticky even after using borax, and it didn't last. After a week, it started to not become slime at all."
Another less than satisfied slime customer wrote, "This is literally the one that fell apart after less then a week, and yes, I used the borax for it. It helped in the beginning, but then the worst happened. It started sticking to my fingers and wouldn't come off unless I washed my hands."
While there were a few negative examples like those above, through 28 pages of Etsy reviews, we found fewer than 10 negative reviews.
When did Sliimeyhoney go on Shark Tank?
Sliimeyhoney appeared on Shark Tank in Season 14, Episode 1408 on December 2nd. Mark Lin, the founder of Sliimeyhoney, pitched to: Mark Cuban, Lori Greiner, Kevin O'Leary, Daymond John, and guest Shark Daniel Lubetzky, founder and CEO of KIND.
What happened to Sliimeyhoney on Shark Tank?
Sliimeyhoney founder Mark Lin entered the Tank and asked the Sharks to invest $150k for 10% of his gourmet slime manufacturing company.
Mark started his pitch by telling the Sharks that he is 17 years old and that he has always been fascinated by playing with food. He loves the smells, the textures, and even the way it squishes between your fingers. He also told the Sharks that he wanted a way in which everyone could enjoy playing with their food, and this is why he created Sliimeyhoney.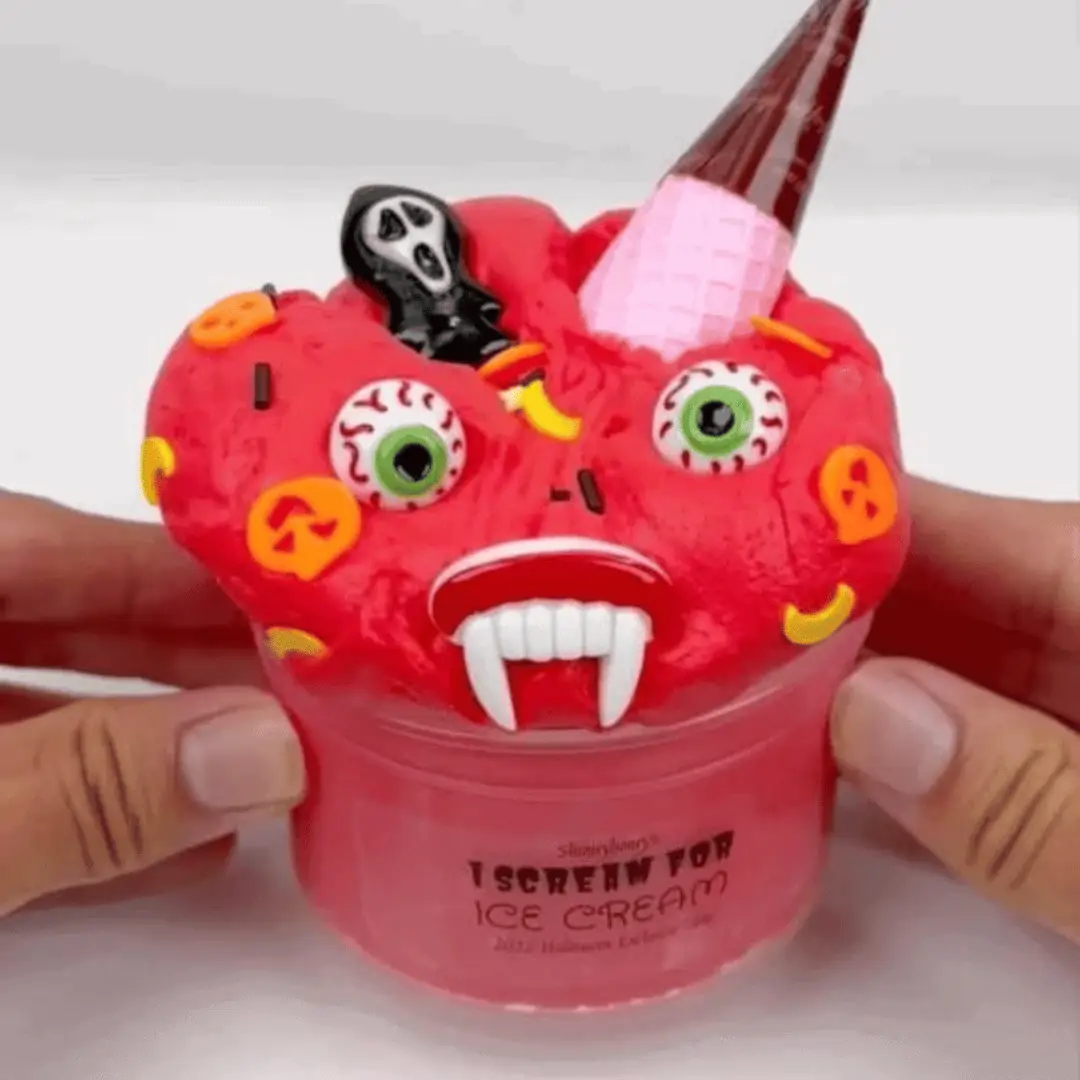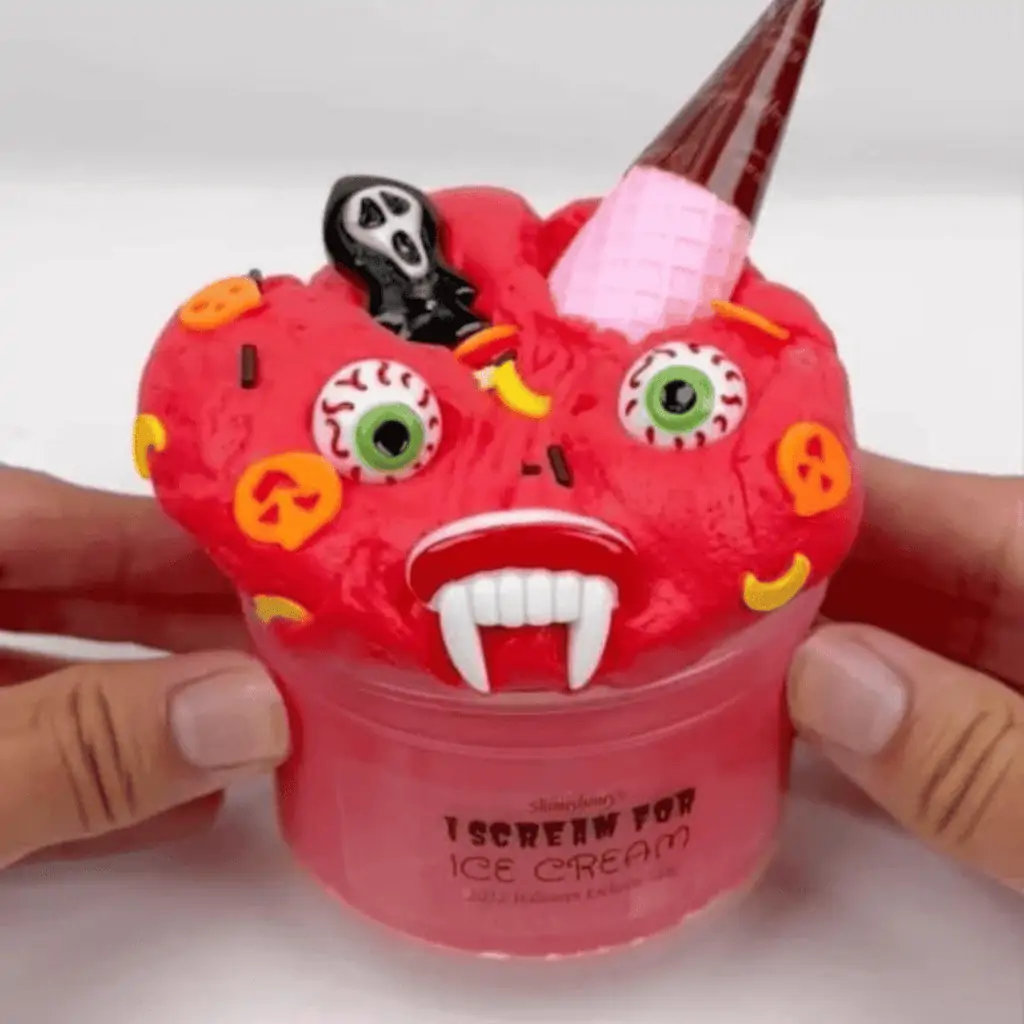 Mark informed the Sharks that his company "takes real life delicacies and turns them into stress-relieving slime." He indicated that the company had created over 100 different slimes, and he also told the Sharks that a new slime drops every week on their website, and the new slimes sell out every week.
While the slimes are all made to resemble real food, Mark assured Kevin O'Leary that they are not to be eaten. Mark told O'Leary, "If you do eat it, you won't die, but the second that you put it in your mouth, you'll know that you don't want to eat it because it doesn't taste good."
Daymond John commented that the slimes smell great, and he also wanted to know where Mark was making the slimes. Mark informed Daymond that they are currently all made in the garage at his parent's house and that his mother has helped him a great deal; Mark also indicated that he has a rotation of about 11 friends who come Monday through Friday to help produce and package orders.
Mark Cuban wanted to know how much the slimes sell for and what they cost to make, and Mark told him that they retail for between $10-$16, plus shipping, and they cost between $2-$4 to make.
Daymond spoke up again and wanted to know if Mark planned on going to college, and Mark told him that he had just graduated from high school and planned to attend UCLA in the fall. He also told Daymond that he believes that even while in college, he will be able to grow his business successfully, as he had already proven the ability to do so while operating the business as a high school student.
Mark also told the Sharks that he markets the slimes with TikTok videos and that he has over 900k followers on TikTok. With all of these followers, Lori Greiner next wanted to know about lifetime sales, and both Lori and the other Sharks appeared flabbergasted when they heard that Sliimeyhoney had lifetime sales of $1.2 million.
Mark Cuban then asked Mark about his margins, and commented that the company must've made a boatload of money. And Mark Lin responded,"Yes, our margins are huge, about 70%. In 2021, we did $580k in sales and had $300k profit, and this year to date, we've had $540k in sales with $300k in profit."
Mark Cuban then questioned Mark about how he knew that his numbers were correct, and Lin responded, "My mom is a CPA, and she does all of my books for me."
At this point in the presentation, the Sharks were all impressed by Mark's performance in the Tank, and they appeared ready to make a decision on the investment.
Did Sliimeyhoney get a deal on Shark Tank?
Sliimeyhoney successfully negotiated a deal on Shark Tank. Daymond John agreed to invest $150k for a 20% stake in the business.
Guest Shark Daniel Lubetzky was first to reveal his thoughts when he told Mark Lin, "I'm proud of your acumen. I think that this is just the beginning for you. But this slimy slime space is just not my space."
Kevin O'Leary spoke next and told Mark that he found him to be completely credible even though the product was completely nuts. But O'Leary said that he was interested because Mark was a good operator. Mr. Wonderful made an offer of $150k for 30% of the business.
Lori then told Mark that she thought the slime was very cute, and he had created an innovative product, but that she didn't want to be in the slime business. Mark Cuban also jumped in to tell Mark that he was a little jealous and that what Mark Lin had done was insanely amazing, but that he believed that it would be a mistake to take any investment.
Daymond John now indicated to Mark that he agreed with Mark Cuban that Lin did not really need an investor, but Daymond said that Mark needed to go to school and get an education, so he would invest in the business to help him, and he made an offer of $150k for 25%.
After the two offers were made, Mark Lin tried a number of times to get O'Leary or Daymond to increase the amount of cash they were willing to pay for the higher valuation, but neither of the Sharks would bite. They told him that he didn't need more money, and O'Leary explained to Mark that he needed to come up with the most equity he was willing to give up for the $150k.
Mark Lin then countered both Sharks with an offer of $150k for 20%, and both Kevin O'Leary and Daymond John said that they would make that deal. Finally, after turning around to gather his thoughts for a moment, Mark Lin looked at the Sharks and said, "Daymond, I will take your offer."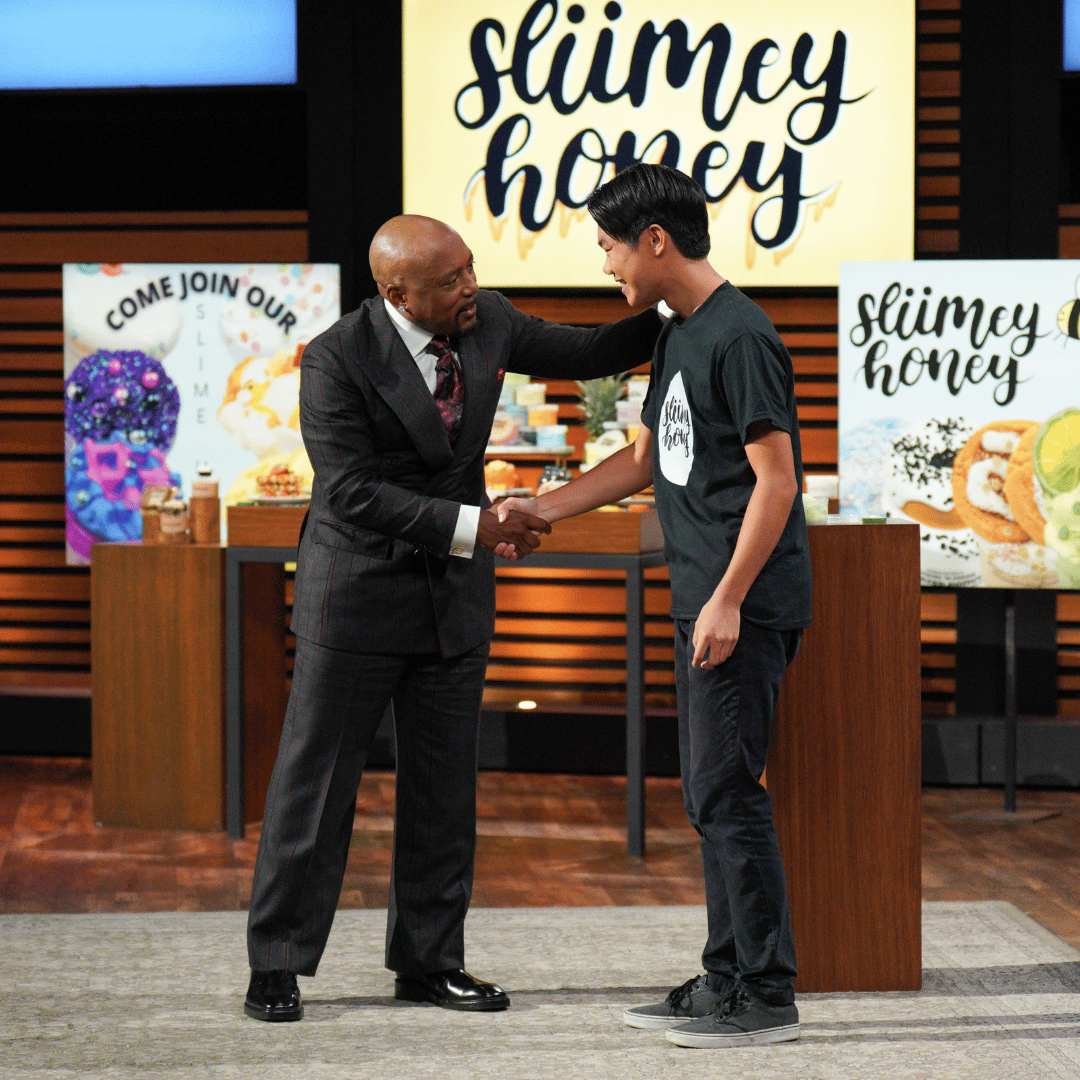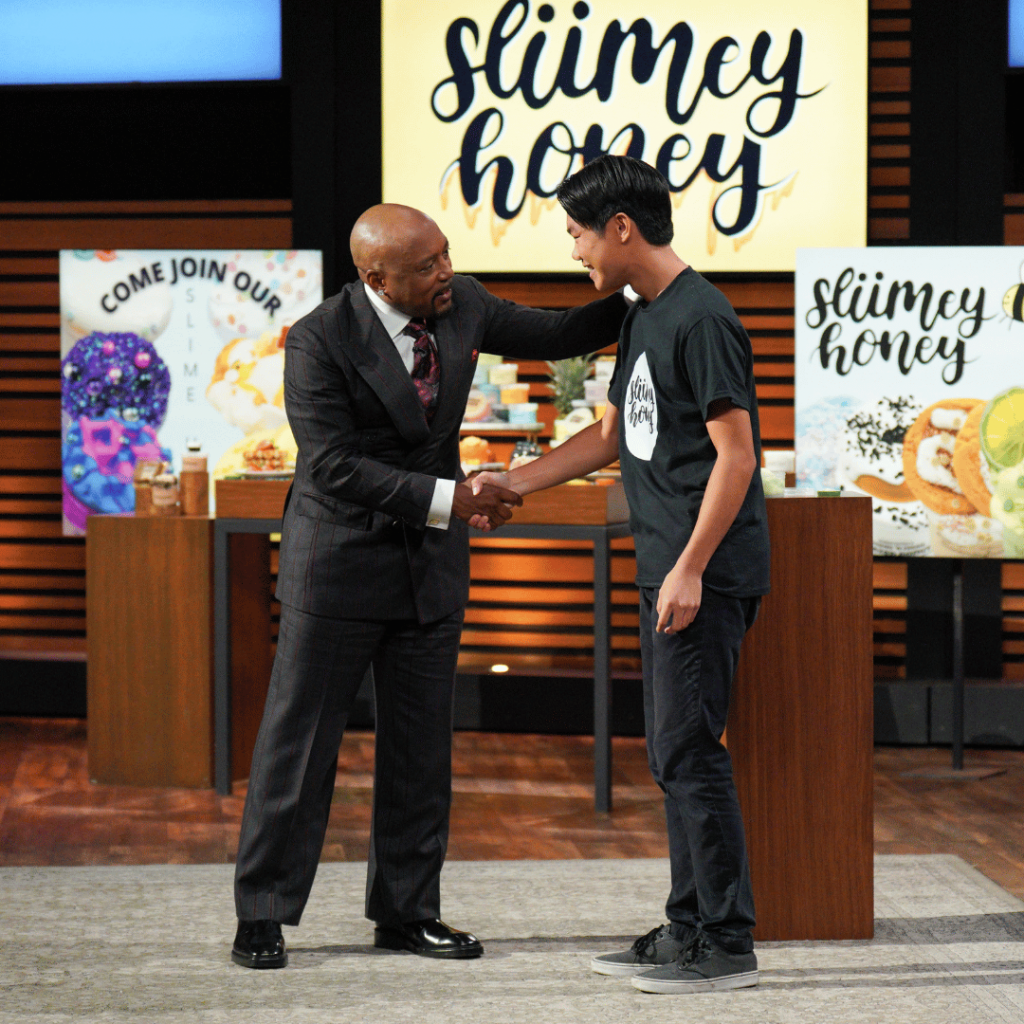 Sliimeyhoney Shark Tank update: What happened after?
As with many other companies which have appeared on Shark Tank, it looks like the Shark Tank effect hit Sliimeyhoney as well. After the episode aired, the Sliimeyhoney website indicated that "Due to our recent Shark Tank airing, orders are higher than usual. Please allow 10 to 20 Business Days for processing (plus shipping time)."
Currently, we do not know if the deal with Daymond John closed after taping, but according to an article in the UCLA newspaper, the Daily Bruin, at present, Lin says, "his main priority is finding a warehouse to operate from, but he is also working toward selling Sliimeyhoney in retail stores such as Walmart and Target."
The long term plan for Lin is to sell his business, but for the time being, he said he loves being able to run the company and strives to keep up with the demand for his products.
"Prior to starting the business, I didn't even know what entrepreneurship was, and I didn't even know I wanted to be an entrepreneur or even go into business," Lin said. "Being able to experience this, especially at such a young age where I have my whole entire life ahead of me and career, it's been such a blessing."
How much is Sliimeyhoney worth?
The deal that Sliimeyhoney struck with Daymond John valued the business at $750k, and if the deal closes, it is likely that Daymond will be able to help Mark Lin with his goals of both moving into a warehouse production facility and getting his products placed into Target and Walmart.
We can not report yet whether the deal did close, but there is little doubt that the value of the business is likely to increase over the next year, especially if Daymond John is on board.