HummViewer appeared on Shark Tank alongside FireFighter1, Sliimeyhoney, and ShredSkinz.
This HummViewer Shark Tank update dives into how the company got started, and what happened after it successfully secured a Shark Tank deal.
What is HummViewer?
HummViewer is a company that makes a unique, wearable hummingbird feeder. The company is based in Loveland, Colorado.
The HummViewer is worn as a helmet with a faceguard, and it allows users to experience seeing hummingbirds up close when they come to feed out of the two feeder 'flowers,' which are attached to the front of the faceguard.
Who created HummViewer?
HummViewer was founded by John and Joan Creed, a married couple living in Loveland, Colorado. According to an interview with BizWest, prior to starting the business, John was an electrician for 40 years, and Joan was a small business delivery service owner. They have both left their previous pursuits and are now working full time at the helm of their new company.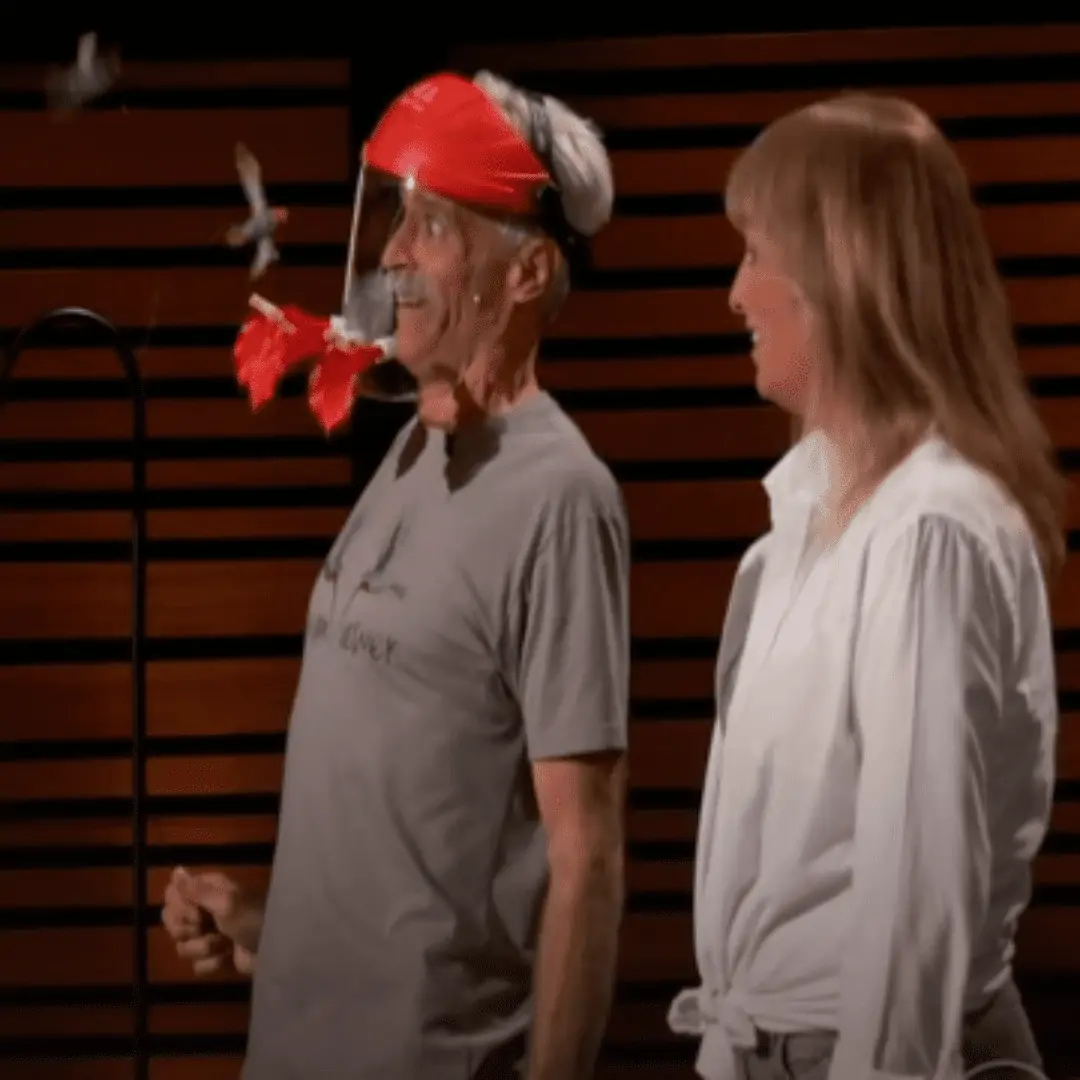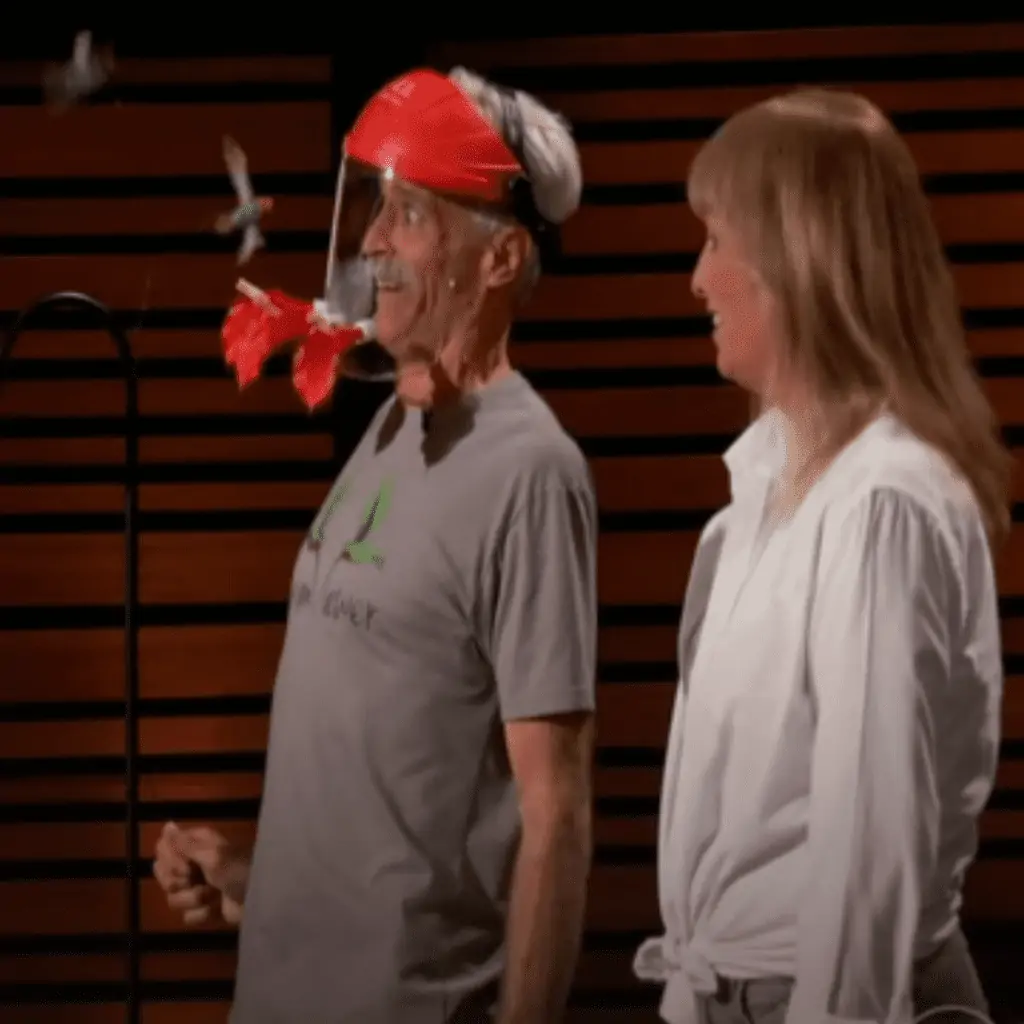 How did HummViewer Get Started?
On the HummViewer website founder John Creed says that from an early age, he had always been fascinated by hummingbirds. John's family had a cabin in Westcliffe, Colorado, where they had several feeders on the deck to attract hummingbirds. He says he has always been fascinated and amazed by the
colorful, darting, daring, friendly hummingbirds, and he developed a lifelong fascination with learning about different species, their habits and migration patterns – and how best to attract them!
The Creeds spent summers with friends and family in their cabin in Westcliffe for many years, and John was always looking for better ways to attract and view the resident hummingbirds. In February 2017, John watched a nature documentary which briefly showed a man wearing a motorcycle helmet with a hummingbird feeder hanging out in front of his face, and the wearable hummingbird feeder idea was born. And just a few months later, in May 2017, John completed his first wearable hummingbird feeder.
After John had built his first wearable hummingbird feeder in May 2017, he took it up to his cabin, a month later in June, and he discovered that it worked. The hummingbirds flew right up to check it out, and within a few minutes, they were feeding from the flower.
What happened to HummViewer before Shark Tank?
In July 2017, just a month after John tested his HummViewer for the first time, he tweeted his first ever tweet with a picture of his brother, Dave, wearing the HummViewer, to Denver's (NBC) affiliate 9News/NEXT. The station contacted him the next day to set up a date to film a story about their hummingbird feeder.
One of the neighbors, who lives close to John's cabin, assisted John and Joan with applying for a provisional patent, just in time for the news story to air, and for the company to start selling their product.
A year later, in December 2018, after testing dozens of samples from different production partners, the HummViewer team settled on the first official HummViewer product. The company was then derailed for a bit by the COVID pandemic, and in April 2020, they pivoted their business model for a while and began selling just the mask as PPE.
In September 2021, after returning to market the HummViewer for its intended purpose, John and Joan collaborated with Hum.Daddy on TikTok, a hummingbird influencer, and his video wearing the HummViewer received 3.5M views!
By October 2021, the patent for the HummViewer was approved, and a little more than a year later, HummViewer would air on Shark Tank.
What do customers think of HummViewer?
While the HummViewer team says that they have sold 500 units of their HummViewer, there are very few reviews of the product to be found online. Perhaps, this is due to the fact that the HummViewer has been available only on the company's website rather than through any online retailers, such as Amazon.
There is only one Google Review, from a customer in Houston, Texas who says, "I've been using my HummViewer here in Houston with great results. We have a hummingbird feeder and several other bird feeders in the backyard. We really enjoy the daily nature study. Having a hummingbird flying right in front of your face is a great experience."
The other four reviews for the product all come from the company's website, and they all give the product five stars. One reviewer on the website states: "What a fun Hummingbird feeder! My backyard has always been a haven for Hummingbirds. I grow several types of flowers that attract them and always have my feeders full. The first time I wore it they never even hesitated to come right up and feed. It's really interesting to see them from behind the mask. Kudos for coming up with this idea!"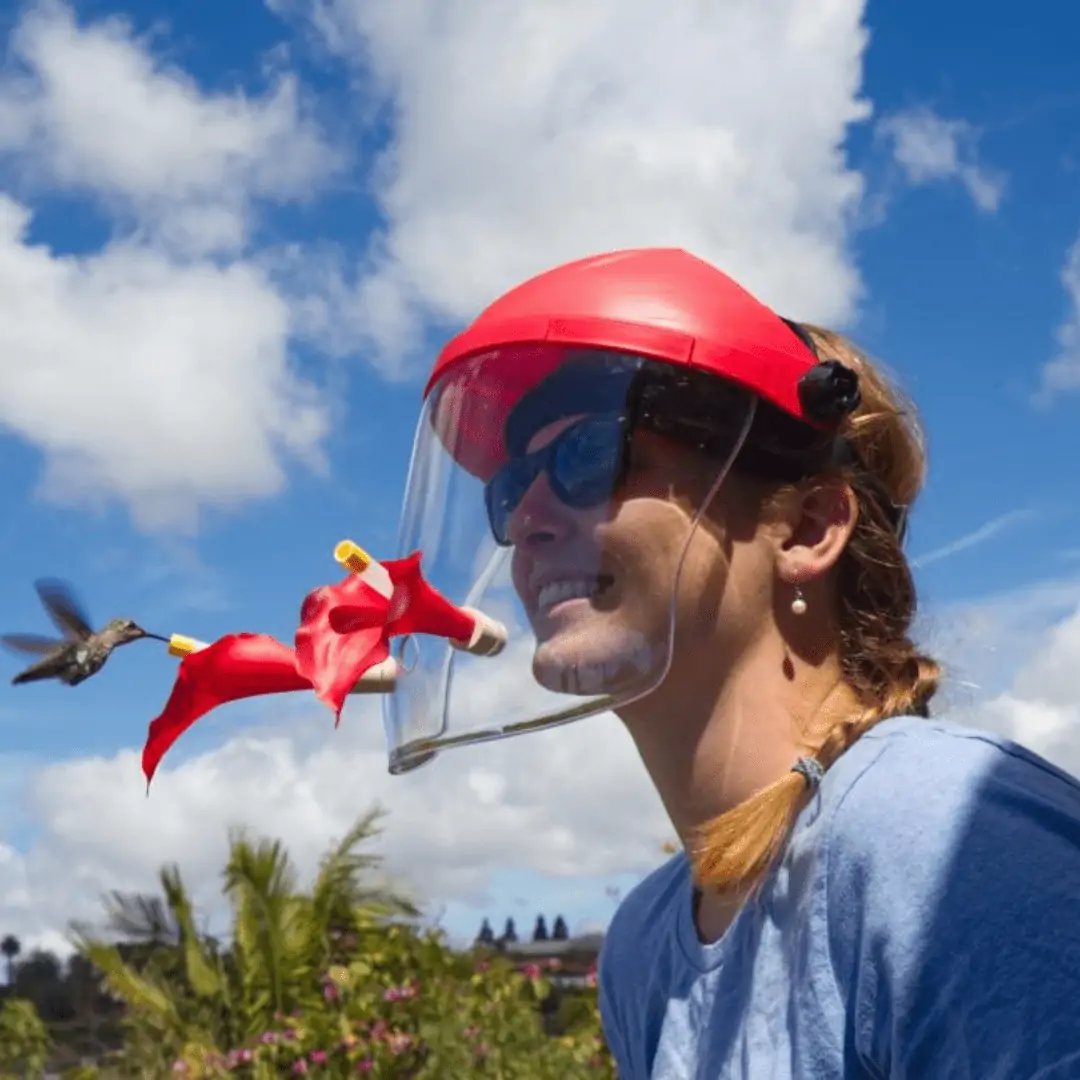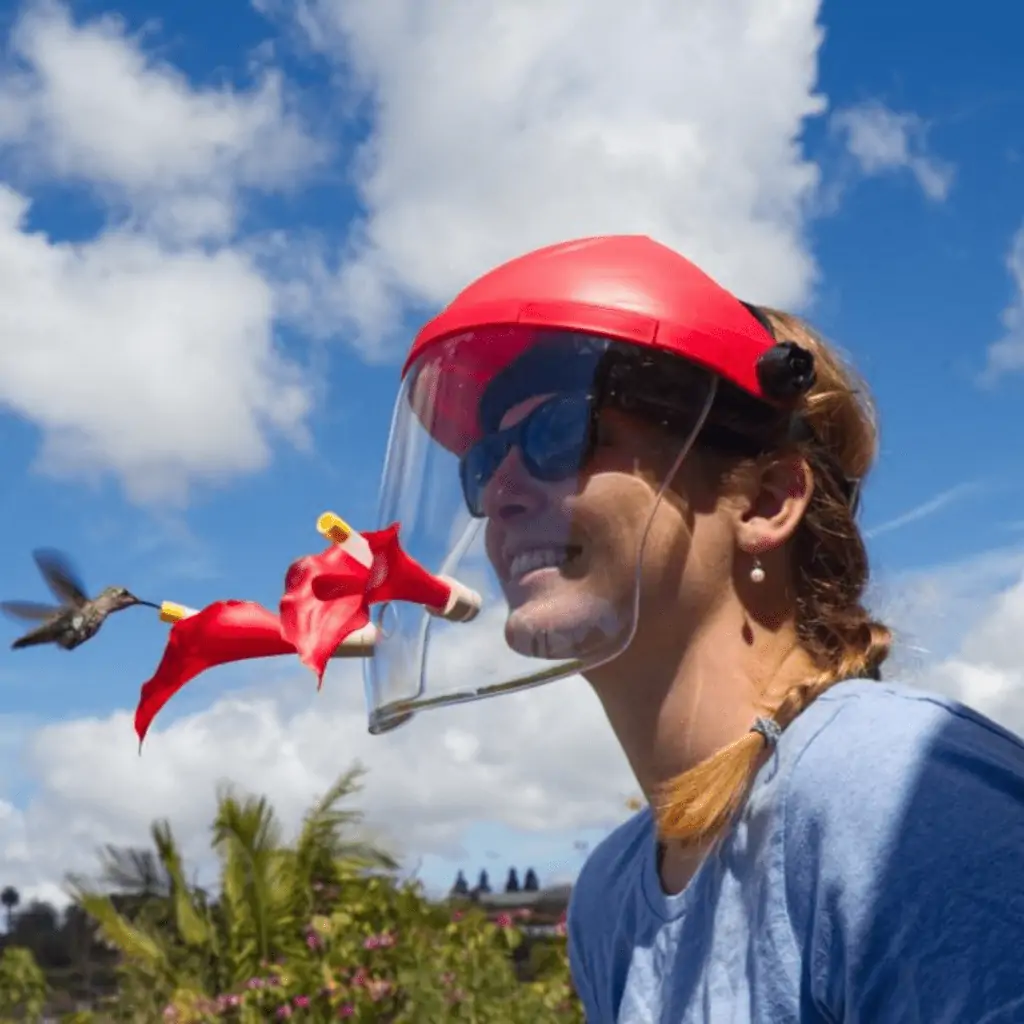 With so few customer reviews available, I think the verdict is still out on what the majority of users will think of the product. Of course, after the episode airs, the company will likely see a large increase in sales, and we are likely to see a lot more customer reviews online.
When did HummViewer go on Shark Tank?
HummViewer appeared on Shark Tank in Season 14, Episode 6 on December 2nd, 2022. Members of the HummViewer team pitched to Mark Cuban, Lori Greiner, Kevin O'Leary, Daymond John, and guest Shark Daniel Lubetzky, founder and CEO of KIND. 
What happened to HummViewer on Shark Tank?
HummViewer founders, and married couple, John and Joan Creed entered the Tank and asked the Sharks to invest $75k for 10% of their wearable hummingbird feeder company.
John started the pitch by asking the Sharks if they had ever seen a hummingbird really up close. He told the Sharks that "they fly so fast it's almost impossible to see their beauty." He then let the Sharks know that: "But now, you can get a real bird's-eye view, thanks to my invention, the HummViewer." John put the HummViewer on, and the Sharks got a real laugh from him wearing the product.
Joan chimed in to tell the Sharks, "It's a one-of-a-kind hummingbird feeder that you wear." Lori Greiner wanted to know how long you have to sit before the hummingbirds come, and John recommended that if you have feeders up, take them down and stand or sit where the feeder was located.
Mark Cuban then asked about the sales price and the cost to manufacture, and John told him that the HummViewer sells for $59.95, and it costs $10.00 to make. Guest Shark, Daniel Lubetzky, founder and CEO of KIND, then asked the couple how they came up with the idea.
John explained to the Sharks that he made the first HummViewer and took it up to his cabin in the mountains, and then he explained how his wife convinced him to Tweet out a picture of John's brother wearing the hummingbird feeder, which led to a TV news station in Denver asking if they could do a story on the product. John then told the Sharks that 15 minutes after the local news story aired, he received an email from a man who wanted to buy a dozen of the HummViewers.
Lori inquired if the couple had a patent for the HummViewer, and John told her that a neighbor near the cabin worked in the patent business and had helped them to apply for a provisional patent. Lori followed up by asking the HummViewer team if they had reached out to bird lovers and bird watchers to get some help selling the product, and Joan responded: "We did. I reached out to a hummingbird influencer on TikTok, and he wore it on his TikTok, and he got 4.5 million views on his video."
At this point, the Sharks looked ready to swim or take bait, so they started to reveal their thoughts on the investment.
Did Hummviewer get a deal on Shark Tank?
HummViewer successfully got a deal on Shark Tank. Guest Shark, Daniel Lubetzky, founder and CEO of KIND, agreed to invest $75k for a 35% stake in the business.
Kevin O'Leary was first to state his intention. He said, "In Greek mythology, the hummingbird is known as a messenger. It brings messages to humans, and it's given me one: I'm out." Daymond spoke up next, and he said while he saw this as a really great business/hobby, where you can make some money and talk to people about a shared interest, he did not see it as an investment for himself.
Mark Cuban jumped in to say, "This is not something that I'm going to be passionate about. I think that it's great that you came up with it, but it's not investable for me." Lori followed Mark and told the HummViewer team that she thought the product was a super novel and cute idea and that this would be a great gift for bird lovers, and a fun business for John and Joan, but, for her, it was not an investable product.
With only one Shark left, John and Joan were looking a bit worried, until they heard what Daniel Lubetzky had to say: "First of all, I'm very interested. I'll tell you why. When my dad passed away, all of us saw a bird outside of where he and my mom lived, and he loved hummingbirds. He always talked to us a lot about hummingbirds. They are just extraordinary engineering feats of nature. So, for me, it's like fate."
Daniel then asked if the company had any debt, and John explained that the company had no debt, but the couple had taken out a home equity loan to help with the patent and to purchase the first 2000 units. John told Daniel that they had invested about $40k in the business. Daniel also asked what the team needed from a Shark, and John explained that he had been in the electrical business his whole life and didn't know much about the retail and marketing industries. John also revealed that they had 1500 HummViewers in inventory.
Daniel said that with only $25k in lifetime sales, he didn't know how to value the business, and Lori recommended that he be the third partner at 33.3%, and Daniel indicated that he was thinking 50%, but he would channel the kindness of Lori and do the deal for 35%.
The HummViewer couple simply smiled and took the deal.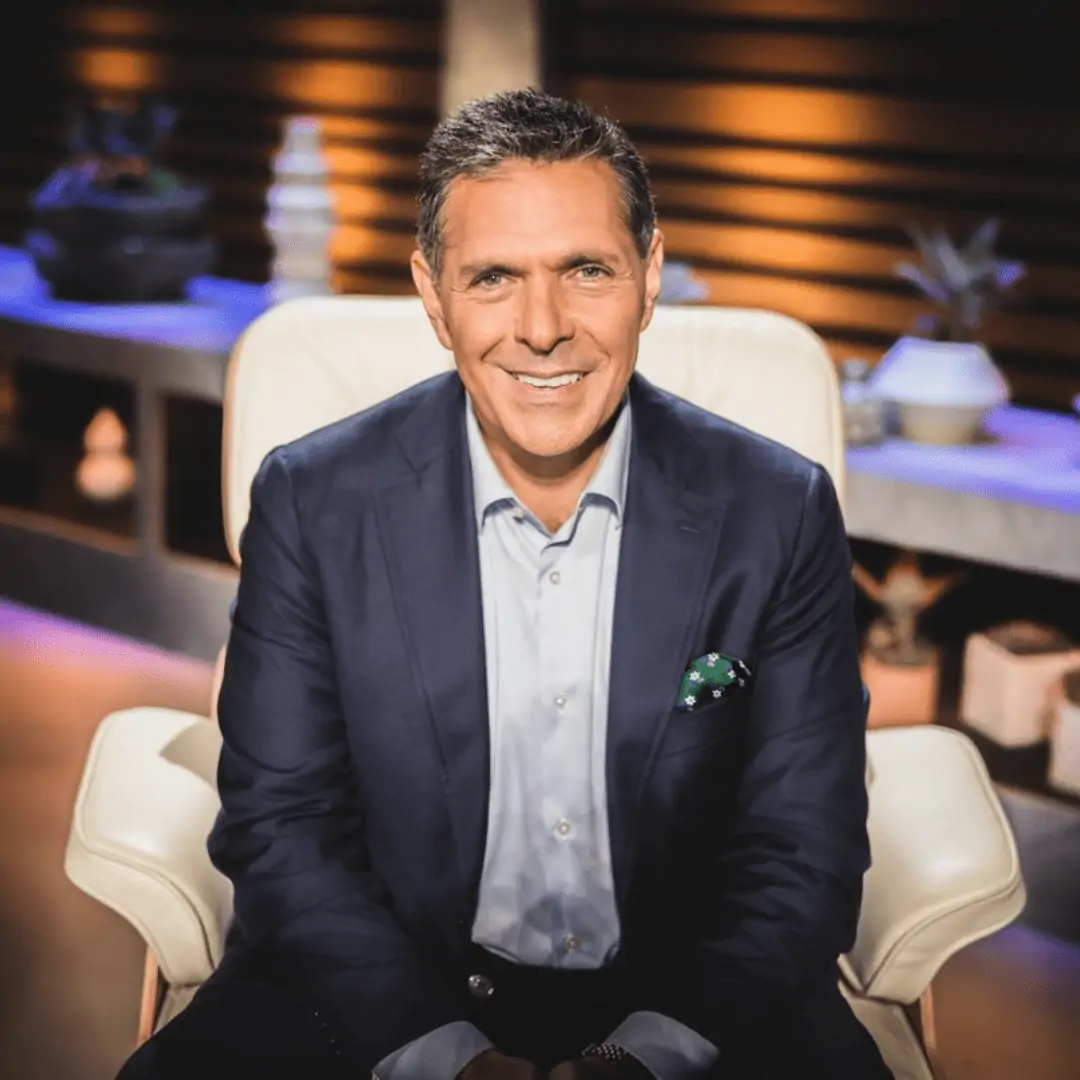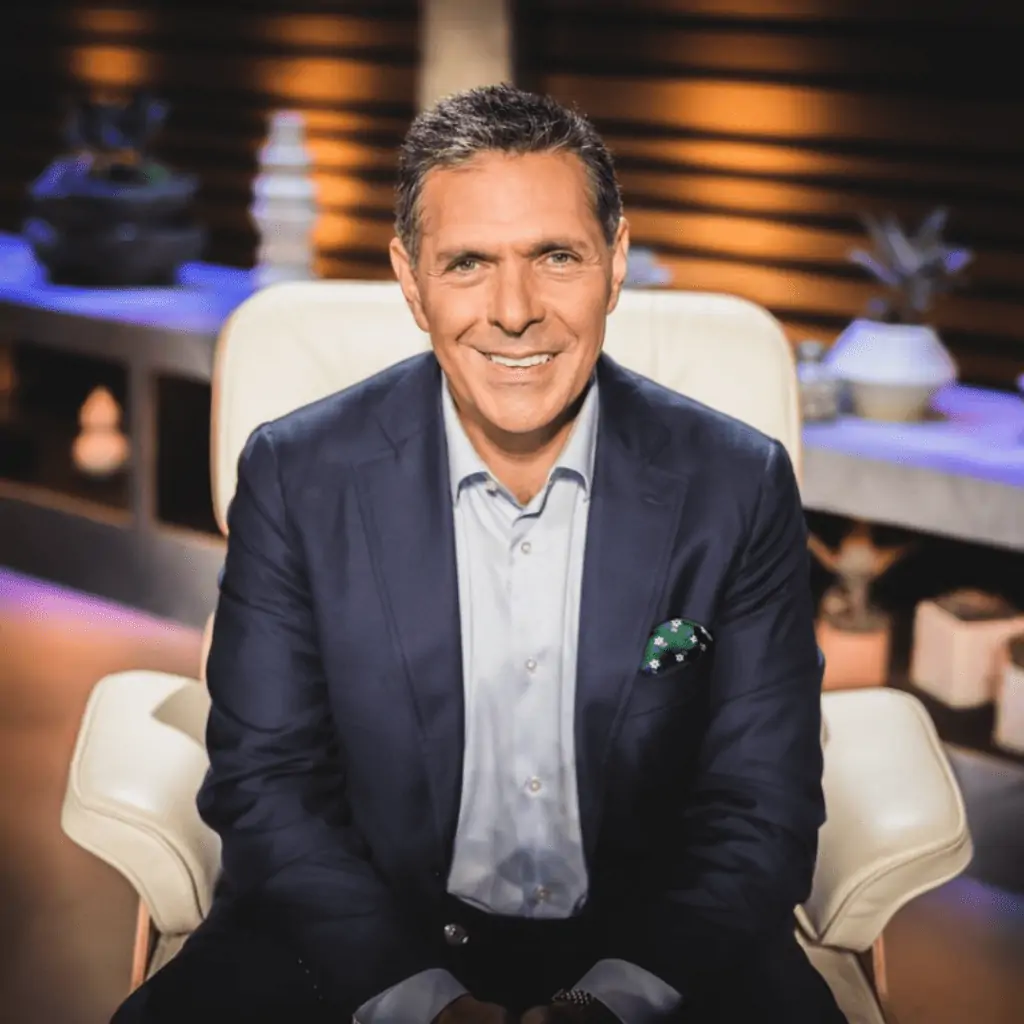 HummViewer Shark Tank update: What happened after?
According to an article in BizWest, the deal with guest Shark Daniel Lubetzky did close. John and Joan told BizWest that a contract was signed after the July recording of the show, and they've been in business together since.
Lubetzky's family of brands is part of Equilibra Partners Management LLC, a management company which he uses to assist businesses that he is helping to get off the ground.
Joan says that they are working with Lubetzky's team actively. They are doing a new website and working on marketing. Joan told BizWest that "They're [Equilibra staff members] are helping us grow. They've been phenomenal."
Joan also told BizWest that most of their sales have occurred via the company's website, although some sales have resulted from a wholesale arrangement with an online bird feeder company. John and Joan wanted to place more products in retail stores, but they didn't have a retail-ready box for distribution, but they have now been able to get the funding for the retail boxes. Birds Unlimited and Jax Inc. have both indicated interest in selling the product once it is ready for store shelves.
It appears that with Daniel's help, the HummViewer will soon be available both online and in retail outlets.
How much is HummViewer worth?
The deal that HummViewer struck with Daniel Lubetzky, founder and CEO of KIND, valued the business at a little over $200k, but since it has been reported that the deal did close, there is little doubt that the value of the business is likely to increase over the next year.