Mark Cuban backed this kids' software educator, but what happened after the Tank? Read this Hopscotch Shark Tank update to find out.
What is Hopscotch?
Hopscotch Technologies is a software company which produces a programming tool for kids. It is based in Brooklyn, New York.
The Hopscotch iPad app was the first programming language designed for a touchscreen device. With the Hopscotch application, kids learn to code organically as they create, and the open-ended environment of Hopscotch keeps the app compelling each time they return. 
Other entrepreneurs had success in the Tank by promoting products aimed at kids, such as Big Bee, Little Bee and Create A Castle, so there was every reason to believe that Hopscotch would also interest the Sharks.
Who created Hopscotch?
Hopscotch was co-founded by Samantha John and Jocelyn Leavitt in 2012. Samantha is originally from Michigan but attended college at Columbia University in New York City, where she earned a BA in Applied Mathematics, with a Minor in English and Comparative Literature. After graduating from school, she remained in New York to become an Entrepreneur in Residence at the YouWeb Incubator, and following the residence program, she worked as a Programmer for Pivotal Labs.
Jocelyn Leavitt, CEO of Hopscotch, studied at Dartmouth College, where she earned a BA in Geography and Environmental Studies, and then she went on to Columbia Business School to study for her MBA in Real Estate and Finance. Jocelyn started her working career as a History teacher, first in Hawaii, and then in New York. After teaching, she entered the commercial real estate industry, and she first worked for Kennedy Wilson, a global real estate investment company. Samanatha then moved on to co-found Greencastle Partners, a commercial real estate investment and advisory partnership.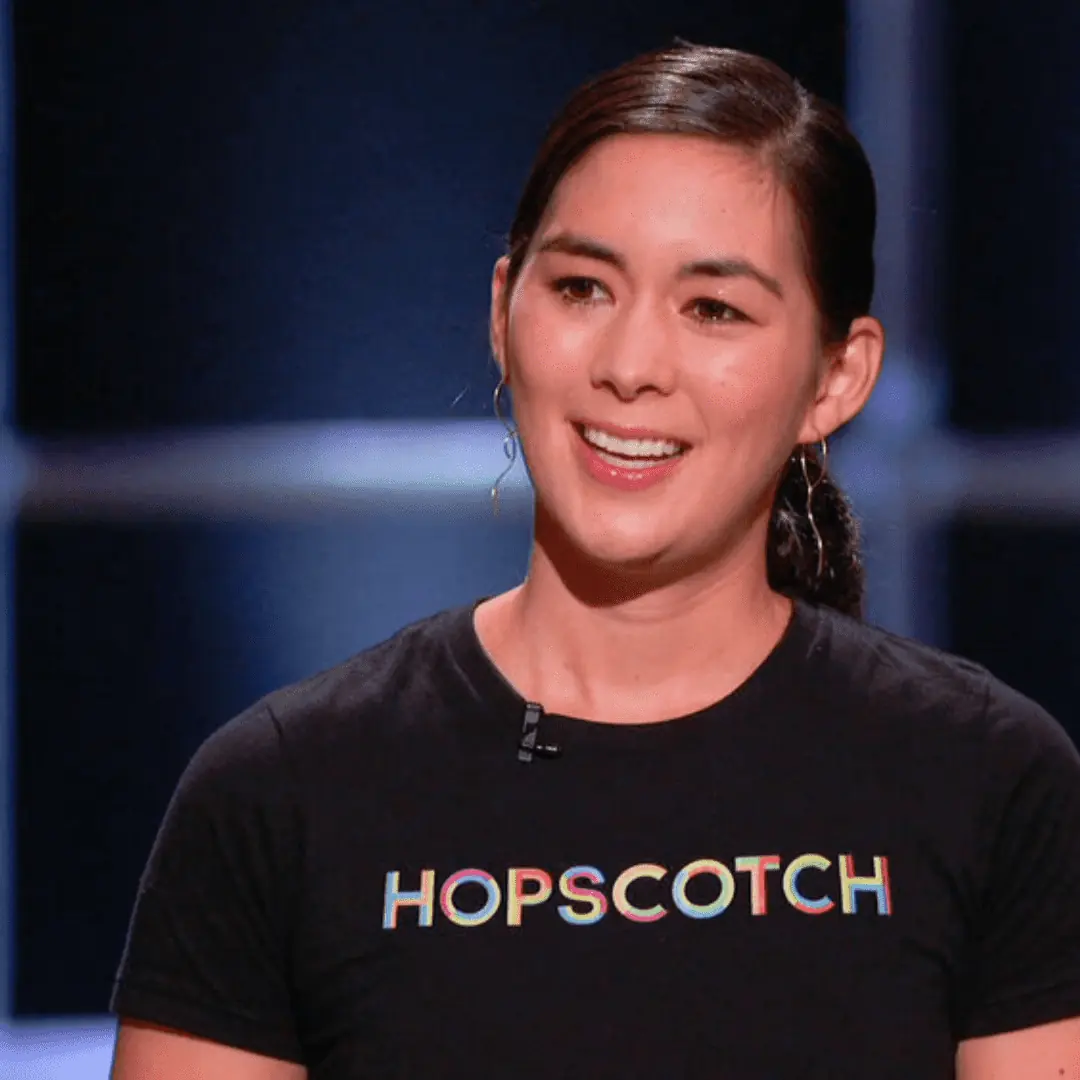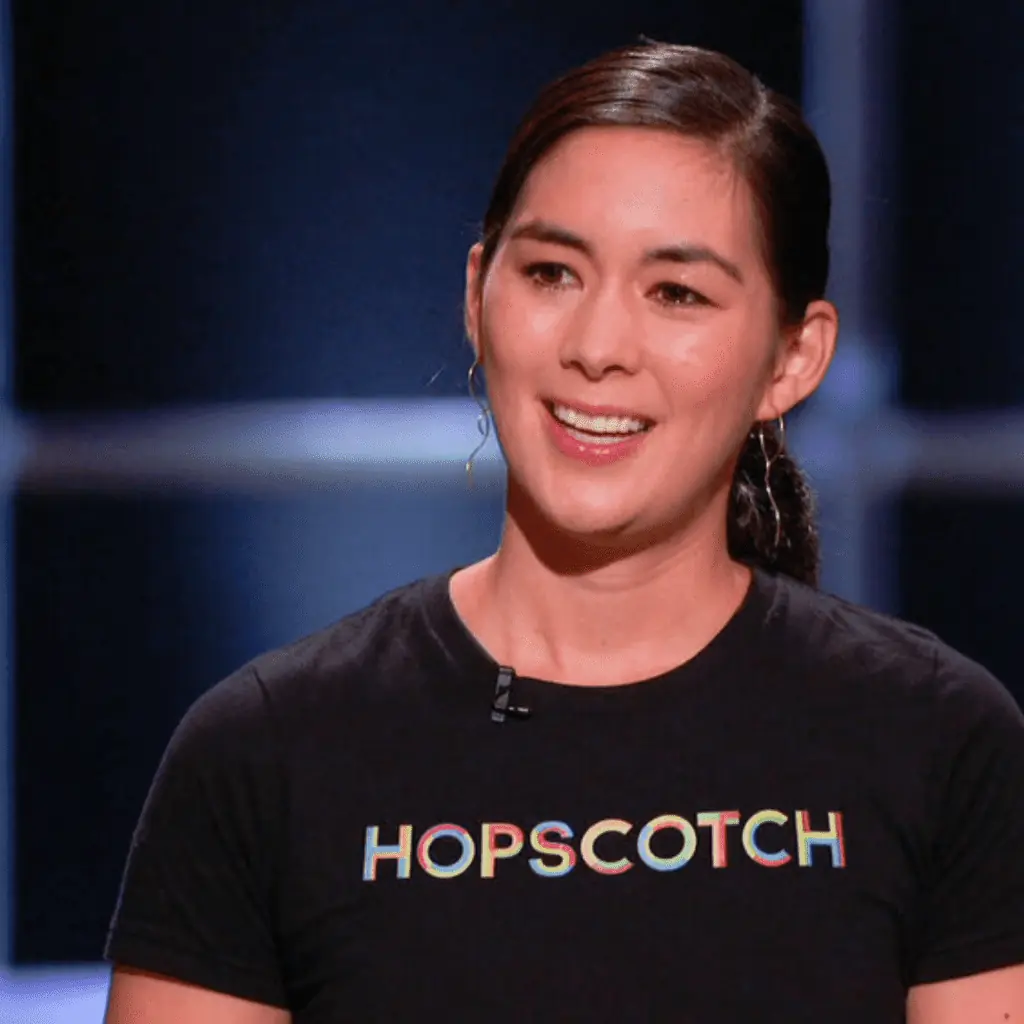 How did Hopscotch get started?
According to an interview with application review site iMore, Samantha and Jocelyn met in New York, and they started working together because they wanted to be entrepreneurial. At first, they considered working on some consumer-facing projects, such as a social-local project or something in the travel industry, but according to Jocelyn, they kept thinking, "It'd be so cool if we could figure out a way to teach girls how to do engineering."
The women often worked together at night and on weekends, but they never felt excited enough about anything to pursue it full time until Hopscotch came along. They made their first app, Daisy the Dinosaur, and they were excited about it and wanted to continue working on it, so they each took a two-week vacation and stayed at home to expand on their idea, working toward an educational programming app.
When Samantha returned to work after the two weeks spent working on the new app, she says that by her lunch break, she knew that she had to quit, so she told her boss that day that she was giving her two-weeks' notice, and she never really looked back.
What happened to Hopscotch before Shark Tank?
Hopscotch was launched in 2012, and the Hopscotch app was downloaded 20,000 times in its first week, and it quickly earned 200,000 active users per month. The company also garnered massive media attention, and Samantha was put on a number of "30 under 30" lists.
After its launch and the media hype, Hopscotch was attaining phenomenal growth in its number of users; however, the app was still free, so the company didn't have any revenue. Thus, the company had to raise additional venture capital. Samantha and Jocelyn took Hopscotch through two rounds of funding, in 2013 and again in 2015, and they raised $1.2 million.
Eventually, the Hopscotch team realized that with continual growth, but lack of revenue, they would need to constantly look for more investment, but they didn't want to run the risk of going out of business if they couldn't manage to continue to raise money, so they decided to switch to a paid subscription model.
At the time their Shark Tank episode was taped, they had been selling subscriptions for four years, and they had managed to get the business to the break-even point. Hopscotch now had a team of five full-time employees, so they were once again facing the prospect of needing to raise additional capital, but Samantha knew that they were not producing the numbers to justify a new round of funding. This is when Samantha received a Linkedin message from a Shark Tank producer, and she realized that Shark Tank could be the ticket out of their financial crunch.
What do customers think of Hopscotch?
Hopscotch has more than 13,000 ratings in the Apple App Store, with an overall rating of 4.5 stars out of 5. Hopscotch has also been selected by the Apple Store as an Editors' Choice. The Apple Editors write:
"Coding may sound a bit dry and daunting to some newcomers, but those are the last things that come to mind while using Hopscotch. The app lets you have as much fun making games as playing them, and with its colorful, friendly interface and stacks of help and tutorials, kids (and grown-ups!) can build all kinds of apps—while learning the fundamentals of programming."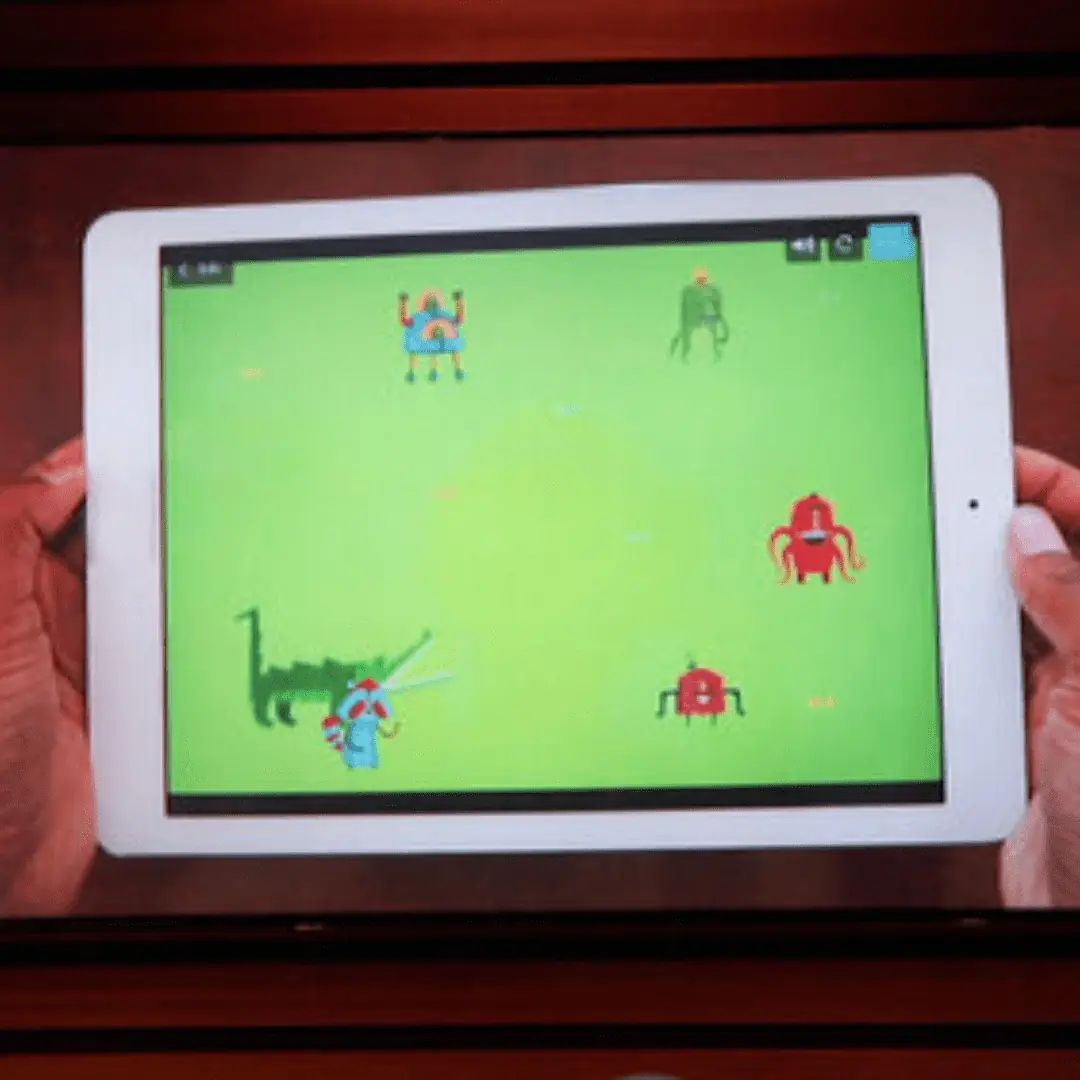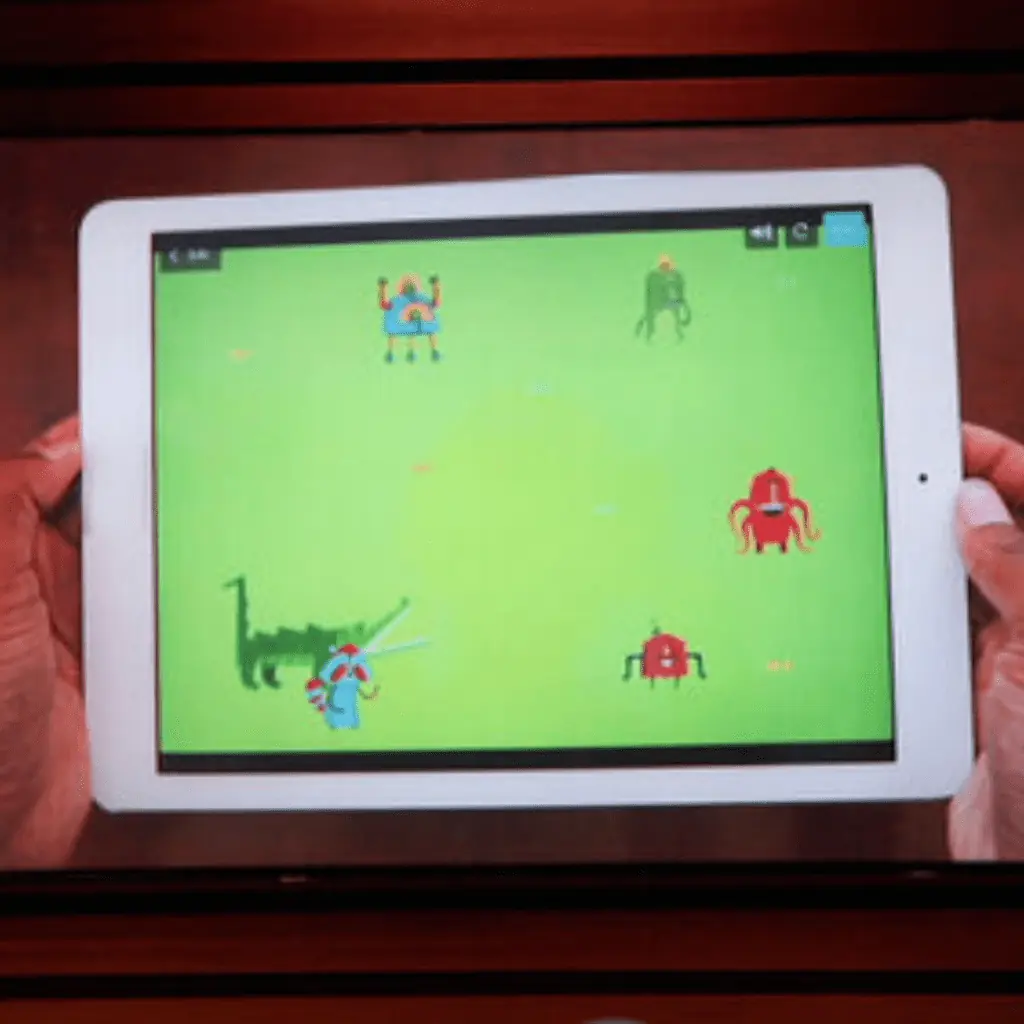 What are customers saying about Hopscotch?
With over 13,000 ratings and an overall score of 4.5 stars, the majority of comments about Hopscotch are very positive. One recent Hopscotch user wrote, "This app was my first step into the coding world when I was young! I love Hopscotch and it truly has encouraged me to learn other coding languages and get involved with programming. I can confidently say that Hopscotch not only teaches you about coding, but it teaches kids problem solving, applying math and logic skills, perseverance, patience and so much more."
Another satisfied user says, "When my mom first introduced me to coding, I loved it. The first coding app I ever got was Daisy the Dinosaur, an app made by the awesome people that also made Hopscotch! She told me that if I liked it, I could get Hopscotch. My mom set up an account for me on Hopscotch, and I loved it so much I couldn't stop going on it."
Most of the negative comments we found were from users who have been on the app for an extended period of time, and they do not like some of the changes which have been made. One long-time Hopscotch user wrote:
"I'm a bit conflicted about Hopscotch. I do have fond memories spending hours coding and making games, but I don't really like how it is now. The 'Newest' tab isn't the way it used to be. It only shows select things and that makes me wonder how smaller game makers are supposed to get noticed? I have been featured a few times now, but when I was first starting out it made me really happy to just have one person like it."
When did Hopscotch appear on Shark Tank?
Hopscotch appeared on Shark Tank in Season 12, Episode 15, which aired on February 26, 2021. Hopscotch co-founder Samantha John pitched to the regular Sharks: Mark Cuban, Lori Greiner, Kevin O'Leary, Barbara Corcoran, and Daymond John.
What happened to Hopscotch on Shark Tank?
Hopscotch founder Samantha John entered the Tank and asked the Sharks for $400k for a 4% equity stake in the company.
Samantha started her pitch by asking the Sharks if they had ever had a lemonade stand or mowed neighbors' lawns as children. She said that kids love running businesses because it's a way for them to make their own money and to participate in the real world. She then told the Sharks that in today's economy, lemonade stands are a thing of the past, so she created Hopscotch to allow kids to build and run their own businesses on the internet.
Samantha then explained the kid-friendly programming language which she had created, and how kids were able to learn how to program in order to make their own apps, and then to sell their games to other kids in the Hopscotch community. She added that with Hopscotch, kids learn real coding skills as well as concepts such as game design, animation, and graphics.
Next, Samantha invited the Sharks to try a Kaleidoscope-drawing app, and then a game, both made by kids using Hopscotch. The Sharks became engaged playing with the apps, and they all seemed impressed by the quality of both of these demonstrations.
At this point, the Sharks were circling to begin the questions. Lori Greiner dove in first to ask Samantha how she came up with Hopscotch, and Samantha told her that she did not take a computer science class until her senior year of college, and she immediately fell in love with programming, and she also wondered why she hadn't previously known that programming was so fun, creative and interesting. She knew that she wanted to teach kids, particularly young girls, about the creativity and joy which she found in programming.
Samantha also told the Sharks that Hopscotch was launched in 2012, and that the app had 20,000 downloads in its first week. With this early success, she said, the company quickly garnered a lot of attention from the press. Mark Cuban added, "You guys were on top of the world. You were dominating for kids programming languages at the time."
Kevin O'Leary asked if there was any revenue during the early days of Hopscotch, and Samantha answered him, "we were first-time entrepreneurs, no revenue model, we were like, grow, grow, grow!"
O'Leary then followed up by saying that he was intrigued, but he wanted to know, "how do I make money?" Samantha explained that they were introducing a currency to buy in the app, so kids could use the currency inside another kid's game, and eventually, the company would share revenues with the kid-developers so that the kids could also make money with the apps they build.
Next, Samantha explained that the company had eventually made the business self-sustaining by introducing a subscription model. She told the Sharks that they had around 6,200 current subscribers at $8.00 per month, so they were not generating cash, but they were not burning cash. Samantha also told the Sharks that the plan was to eliminate the paywall and to replace the revenue with the new currency buy-in system. Kevin O'Leary quickly stated that he believed giving up the 6,000 paid subscriptions was a bad idea.
At this point, it appeared as if the Sharks were ready to swim away or take bait.
Did Hopscotch get a deal on Shark Tank?
Hopscotch successfully got a deal on Shark Tank. Mark Cuban agreed to invest $550k, which was more than the original $400k that Hopscotch was seeking in the Tank. Cuban received 11% equity in the business in return for his investment.
Daymond John was the first Shark to declare his intentions when he told Samantha, "it looks like you want to scale, but you don't have it figured out yet, so it's a little dangerous for me. I'm out."
Lori spoke next, and told Samantha that she loves what she is doing, but Lori didn't believe that she could help her to blow up the business.
Kevin O'Leary also made a quick exit as he told Samantha that he had spent many years in the educational publishing industry and that he had promised himself that he would not return to the industry.
Barbara Corcoran asked Samantha if she was frightened that the new model for her business would not work, and that if she was sure the new currency buy-in model was the way to go. Samantha told Barbara, "I'm sure this is the right way to go, but, of course, I'm frightened. I'm naturally a very conservative person. I believe, no, don't spend the money, hang on to everything." This answer seemed to satisfy Barbara, and she told Samantha that she believed in her, but she couldn't give her the $400k because she didn't know enough about the sector.
Now, there was only one big Shark left in the Tank, Mark Cuban. Mark started by telling Samantha that he had really enjoyed using Hopscotch with his kids, and he said, "Honestly, I've been a Hopscotch fan forever. Just talking to you, I look up to you for what you've accomplished and what you've been able to do for my daughter."
Mark then told Samantha, "I'm going to make you an offer, but you're not going to like it. I'll give you the $400k, but I want 16%." Cuban told Samantha that this would be a lot of work for him. After Cuban's offer, Samantha came back with a counteroffer, in which she asked for $600k for 5%, a higher valuation than the original ask! Mark Cuban gave her a funny look, and said, "I'm out." In a post Shark Tank BuzzFeed video, Samantha claimed this was a simple math mistake, a rare occurrence for someone with a degree in Applied Mathematics.
Fortunately, Cuban gave Samantha one more chance, telling her, "we're not close, you've got to come close." After another short round of negotiations, Mark finally agreed to a deal for $550k in exchange for an 11% equity stake in the company.
What happened to Hopscotch after Shark Tank? Hopscotch Shark Tank update
It appears that things have been going well for Hopscotch after their appearance on Shark Tank, as the deal negotiated with billionaire Shark Mark Cuban did close, and according to Hopscotch founder Samantha John, Cuban is a great investor. In her post Shark Tank video for BuzzFeed, Samantha described her interaction with Mark Cuban: "He's one of the most involved investors I've ever had. He always replies to emails, and he's always sending new ideas for Hopscotch. He's so great, and I'm so grateful to have him on my team."
Samantha also reported that right after her episode had aired on Shark Tank, the company received a 500% increase in users.
Is Hopscotch successful?
Because Hopscotch is privately held, there are a number of differing estimates of the company's current revenues. However, most services estimate Hopscotch revenues were approximately $2.2 million for 2022, and it also appears that the company has taken on some additional employees.
With Mark Cuban's backing and the fact that the company looks to have added some staff since their Shark Tank episode, it appears that things are headed in the right direction for the tech company which seeks to encourage children to discover the joy and adventure in the world of programming.