Mark Cuban agreed a deal with Jiggy Puzzles, a line of jigsaw puzzles that use pictures from female artists. But did the deal close? This Jiggy Puzzles Shark Tank update has the answers.
What is Jiggy Puzzles on Shark Tank?
Jiggy Puzzles are a line of modern puzzles using pictures from female artists from all around the world. A percentage of every sale goes directly toward the artist in an effort to empower women and give them a platform to showcase their work.
Each puzzle comes in a reusable glass jar as well as all the tools to help preserve the finished product. Once complete, customers can glue their puzzles with the glue provided to form a beautiful piece of art that they can then frame and hang up in their home.
The puzzles on the Jiggy Puzzle website range from $29 for junior 100-piece puzzles all the way up to $49 for 800-piece puzzles, and customers can even purchase frames to frame their finished product. 
The concept of helping people create amazing art is not new to the Tank, as the successes of Pink Picasso and LUCY proved.
Who created Jiggy Puzzles?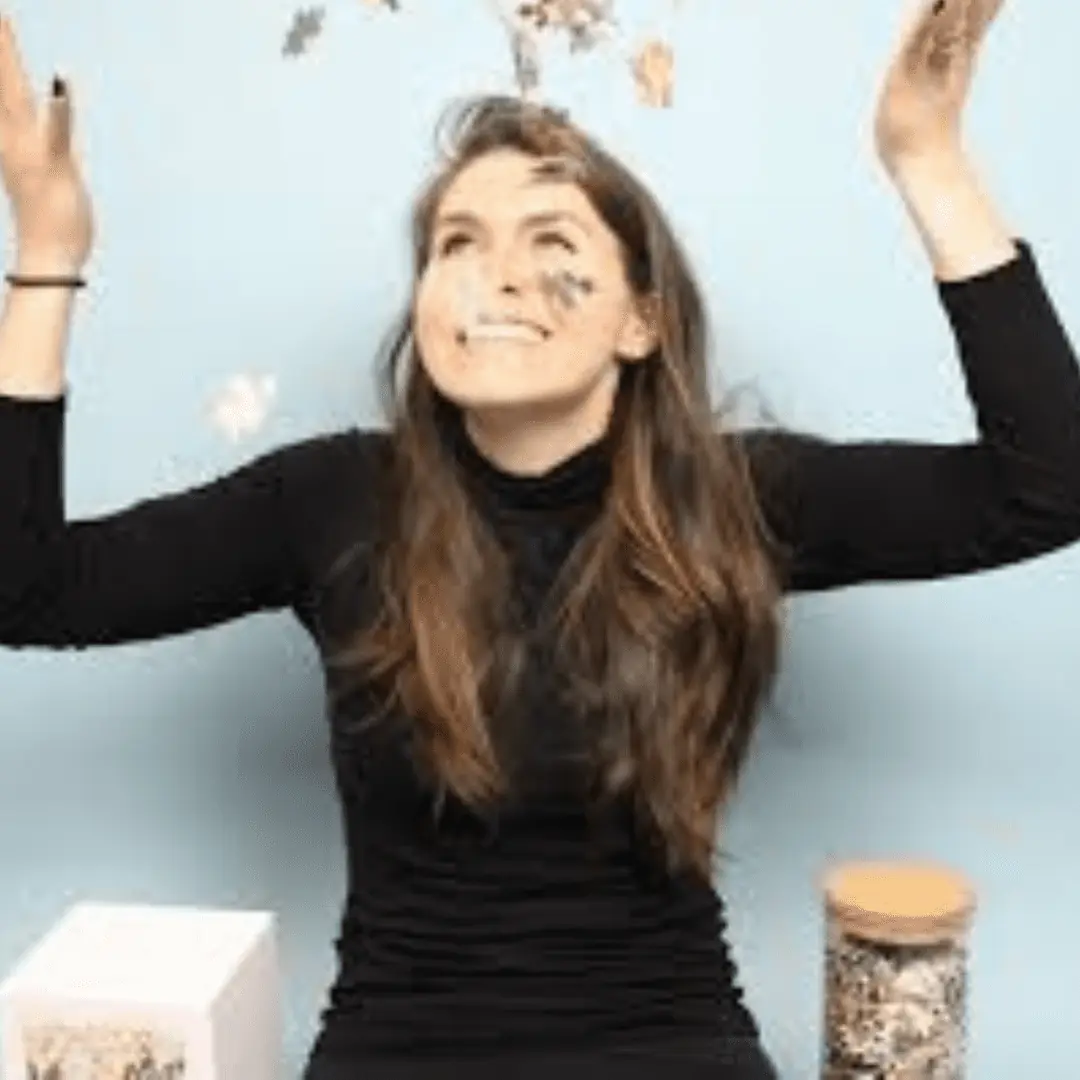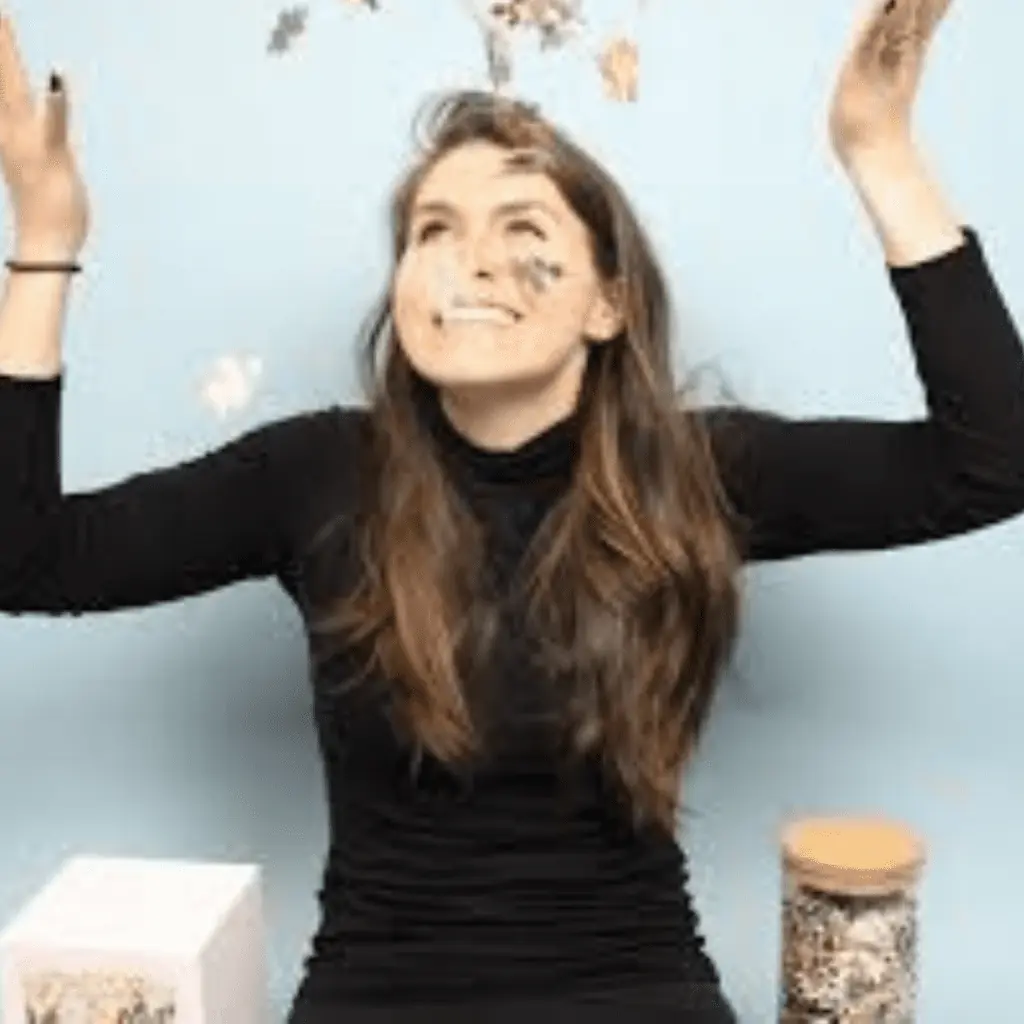 Kaylin Marcotte, a marketing specialist with a Bachelor of Arts degree with a major in Political Science and minors in Psychology and Economics from Barnard College, created Jiggy Puzzles while living in New York in November 2019.
Five years before Shark Tank, Kailyn was working around the clock at an early start-up online news outlet and was looking for a new and healthy way to unwind. She tried yoga and essential oils, but nothing worked until Kaylin started on a jigsaw puzzle.
Kailyn made it her mission to update the puzzle industry with puzzles that people would actually want to buy, all while empowering women in the process. Marcotte contacted women artists in New York and turned their art into puzzles for the world to enjoy.
What happened to Jiggy Puzzles before Shark Tank?
Before facing the Sharks in the Tank, Jizzy Puzzles was doing incredibly well for itself as in just nine months of launching, the company had done $1.6 million in sales and were estimated to bring that number up to $2.25 million as the year ended. Of that $2.25 million, $900,000 was strictly profit.
Jiggy Puzzles launched four months prior to the lockdowns and restrictions of the Covid-19 pandemic, and although sales skyrocketed when the lockdowns took place, Jiggy Puzzles still netted an impressive $250,000 in those first four months.
As for what platforms Jiggy Puzzles were selling on, the company was making 60% of its sales on its website and the remaining 40% through wholesale, as their puzzles were being sold in 215 stores countrywide.
To make matters even more impressive, when Kailyn asked her customers to complete a survey, she found that 50% of customers had never bought a puzzle before, 25% said they would enjoy a monthly subscription, and on average, each repeating customer was buying four puzzles.
What do customers think of Jiggy Puzzles?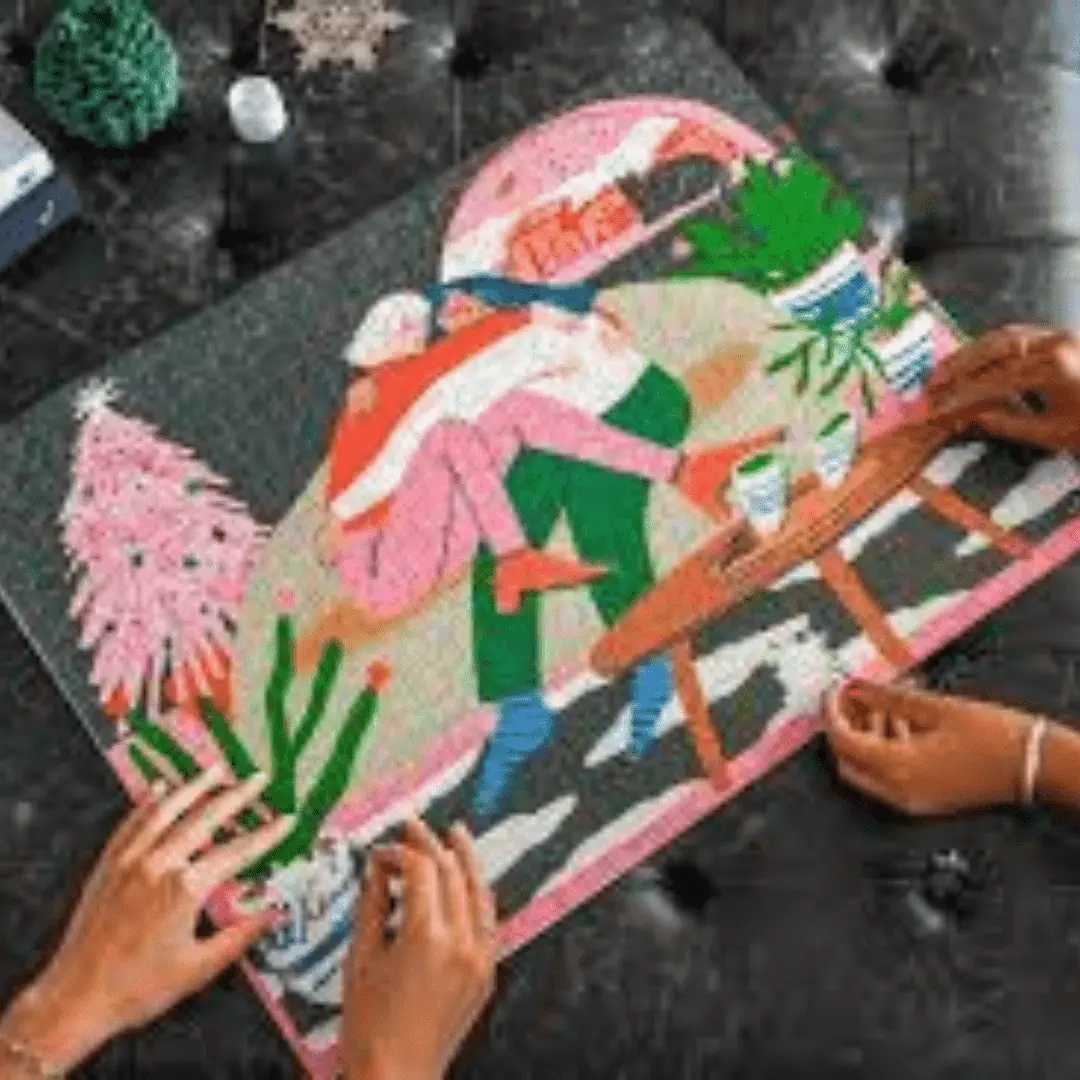 There are only three reviews available to view on the Jiggy Puzzle website, but all three are extremely positive, with customers loving their puzzles, the prints on them, and how good they look when they're complete.
Ashley H said, "Better than I imagined. The packaging is so unique and beautiful. I also ordered a frame to match. Definitely will be buying more in the future!"
Robin B agreed that the imagery was beautiful, saying, "I found puzzling to bring on a very meditative experience, and I liked it. It was challenging and exciting because endorphins are created when a piece finds its place. The artwork is beautiful."
And Heather W commented about her experience of putting the puzzle together with the review "Gorgeous! I loved putting it together and will love it even more framed and hung up!"
When did Jiggy Puzzles go on Shark Tank?
Jiggy Puzzles appeared on episode 22 of Shark Tank's 12th season, which aired on April 23rd, 2021. 
Did Jiggy Puzzles get a deal on Shark Tank?
Yes, Kailyn and Jiggy Puzzles did get a deal on Shark Tank as Kailyn shook hands with Mark Cuban for $500,000 for 15% of the business, which was 10% more than Kailyn was hoping for.
Robert Herjavec was the first Shark to declare himself out because he didn't see the $10 million valuation and didn't believe there would be enough sales for him to recoup his initial investment.
Daniel Lubetzky has a similar feeling as he thought that Jiggy Puzzles was only benefiting because of the Covid-19 push, that her valuation isn't the right valuation, and that she doesn't actually need a Shark in the first place.
Kevin O'Leary was questioning whether the business was going to be sustainable post-Covid. But regardless of his doubts, he did make Kailyn an offer of $100,000 and a loan of $400,000 for a 15% stake in the Jiggy Puzzle business.
Kevin O'Leary: "What I don't know is tomorrow there might be a vaccine, people get on with their lives, and they're saying, what was that puzzle? I mean, that's the problem."
Mark Cuban agreed that the valuation was the problem as he explained to Kailyn that she'd have to make $10 million in cash flow in order for the 5% stake she's offering to come back as $500,000 to a Shark.
Mark Cuban: "There are a lot of great branders, there are a lot of great marketers, but there aren't a lot of people who are marketers or branders who also know how to monetize. That's what makes you a great entrepreneur."
Despite his doubts, Mark was keen to get into business with Kailyn, but he didn't believe that getting 5% for every $10 million in cash flow was fair. When Kailyn asked Mark what percentage of the business he'd feel comfortable with for $500,000, he said 15%.
Kailyn offered Mark 15% if he would scale an investment of $1.5 million, to which he said no. Although Mark wouldn't budge, Kailyn seemed interested in his offer and asked if he would match the fundraising efforts of Jiggy Puzzles, which would total $50,000, if she met him at his 15%. Mark agreed, and Jiggy Puzzles left the Tank with a deal.
What happened next? Jiggy Puzzles Shark Tank update
Although Kailyn initially made a deal with Mark in the Tank, the deal never closed as the Jiggy Puzzle founder didn't want to give up 15% of her company. Kailyn has gone on to create custom-branded puzzles for businesses as people spend hours looking at puzzles, making them a fantastic advertising opportunity.
Celebrities like Demi Lovato and Sophia Bush have purchased Jiggy Puzzles, and the company keeps adding new puzzle prints to their website. In November of 2021, just two years after launching, Jiggy Puzzles had brought in $4 million in revenue, and as of 2023, the company is expected to make $2.5 million in revenue each year.
Is Jiggy Puzzles successful?
I would say that Jiggy Puzzle is a successful company, and even though Kailyn's initial valuation of $10 million is slightly out of reach, the company is valued at $3.3 million, which is still impressive in itself.
The official Jiggy Puzzle Instagram page has over 70,000 followers, and as customers seem happy with their puzzles, the company should continue to do well, even without the backing of a Shark.