Les Cookson is making drawing easy for everyone with his innovative drawing tool that can quite literally make anyone an artist.
This LUCY Shark Tank update is packed full of information regarding the company's backstory, what the Sharks thought of the drawing tool, and how well the product has done after appearing on the show….
LUCY's creation: the story behind the amateur drawing tool
When it comes to creativity, the general consensus is you either have it or you don't.
But one man, Les Cookson, set out to make it his mission to give everyone the ability to draw at a professional level with his LUCY drawing tool.
Unlike many other entrepreneurs, Les already had experience in the Tank as he had appeared in Season 2, Episode 6 with his Carsik Bib, which is… a bib that catches sick in the car. Pretty self-explanatory, right?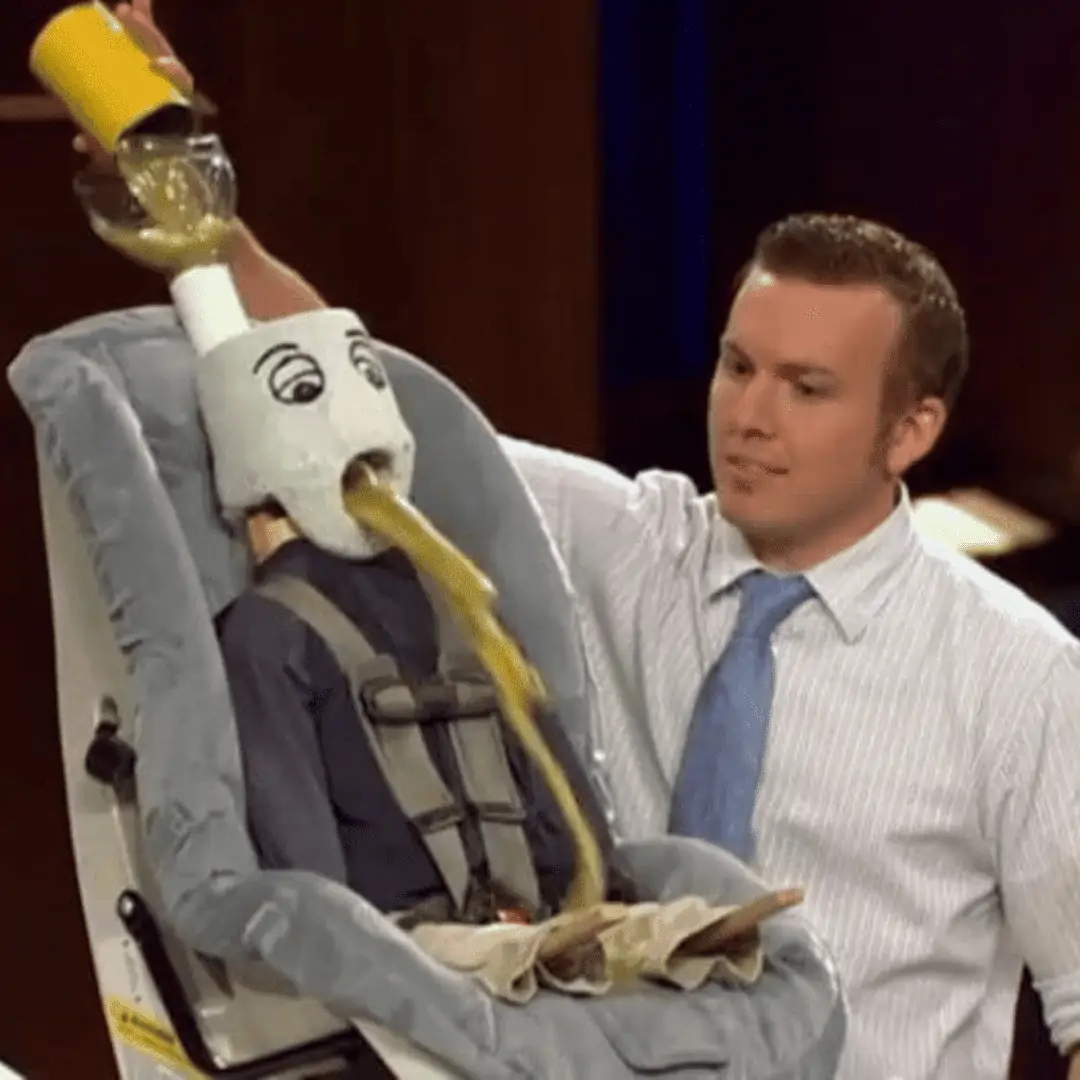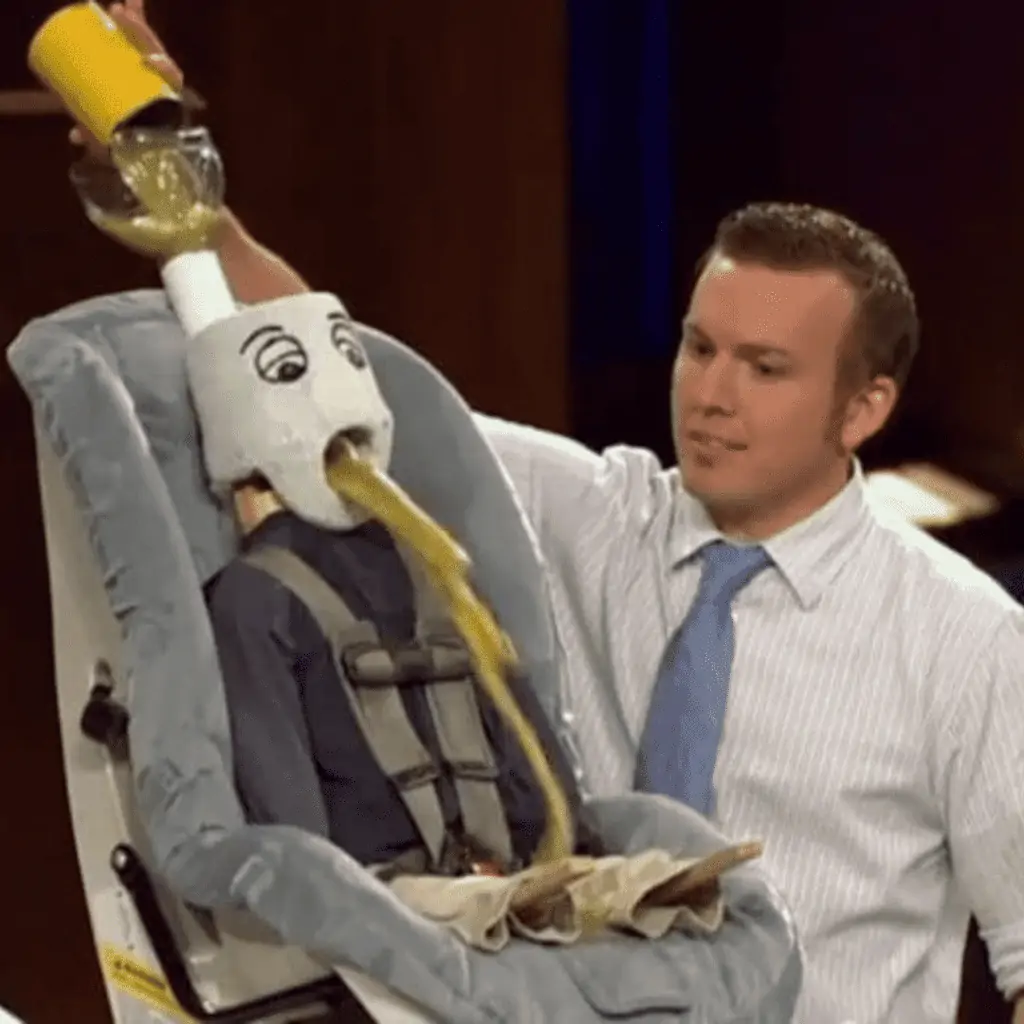 Upon entering the Tank for the second time, Les reflected on his previous encounter with the Sharks, studied other entrepreneurs' pitches in the Tank, and finally came up with a product that he thought would capture not only the Shark's attention, but also consumers all over the world.
Les came up with the LUCY drawing tool, a device that reflects an image onto paper allowing an artist to trace their chosen object and develop their drawing skills. The inspiration for the LUCY came from a historic drawing tool that artists have been using for centuries, the Camera Lucida.
You see, Cookson himself is an artist and an inventor who has had a passion for drawing since his very early years. He first stumbled upon the historic Camera Lucida device when his teacher introduced it to his class.
After taking a look at the device, Les discovered that the images that were projected in the classic Camera Lucida were small, and the product itself was unsteady.
He therefore had an idea to reinvent the historic tool, and then spent four years adapting, tinkering, and redesigning the Camera Lucida to create something that artists would actually reach for.
See how it works here: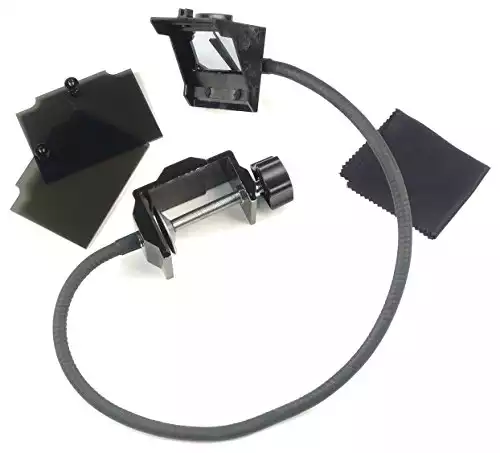 We earn a commission if you make a purchase, at no additional cost to you.
LUCY's success before Shark Tank
After four years of hard work, Les was finally ready to show off LUCY, his reinvented drawing tool, to the world.
At the time of the Shark Tank air date, Les was selling the LUCY Flex for $128, with it costing $25.50 to make.
In the year prior to the product's appearance on Shark Tank, the LUCY drawing tool in total had made $3.7 million, with the company taking $1.6 million of that in profit.
And if you thought those numbers were impressive enough, you'll be shocked to know that the company's lifetime sales sat at $10 million at the time of his pitch.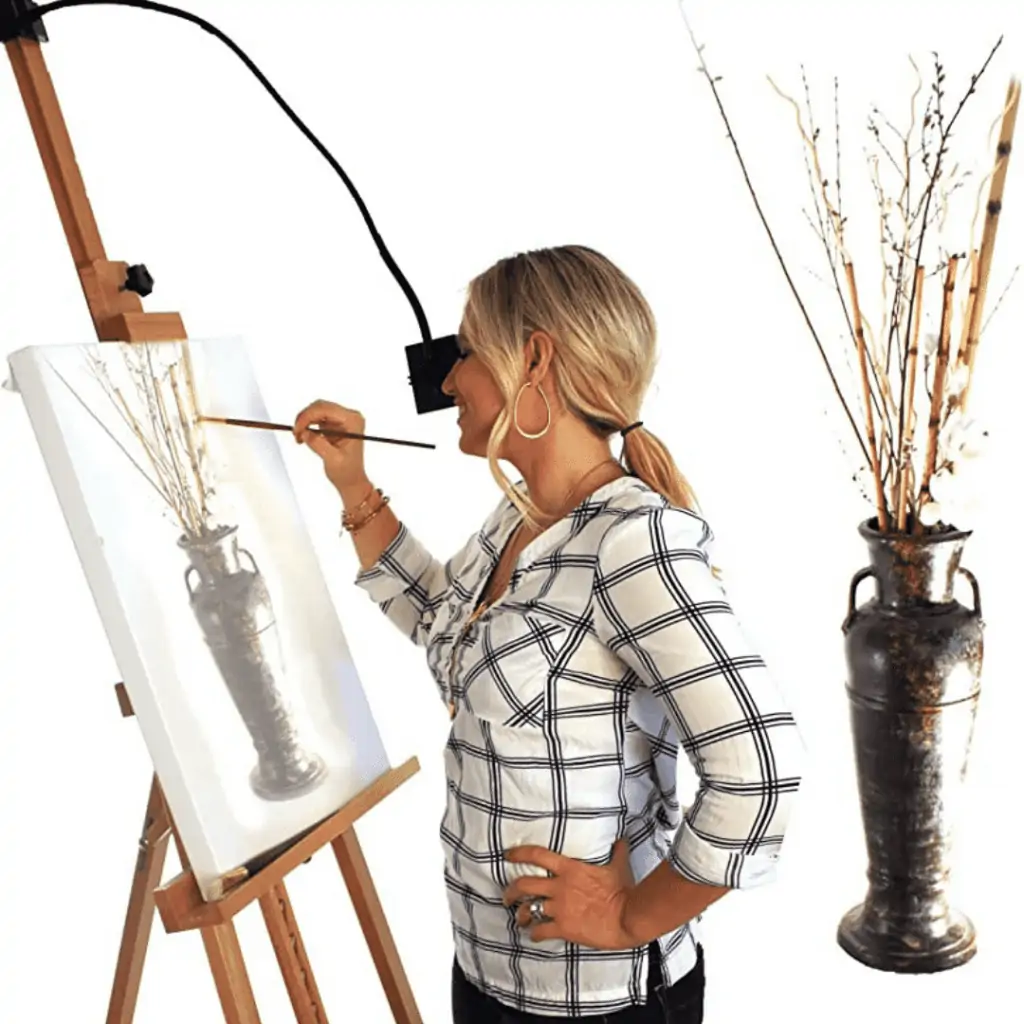 With all those figures on the table, the Sharks understandably had questions about the ways that Les was selling to his customers.
It turned out that 95% of sales were made by the company selling directly to its consumers through its website. Les explained to the Sharks that although he gets customers through the likes of Facebook and Instagram ads, he gains the majority of his traction through Youtube.
If you've ever been stumped on how to do something, then I think it's safe to say you've headed over to Youtube for a quick and easy video tutorial. You can find step-by-step instructions for everything from cooking to appliance maintenance. And of course, included in the ever-growing list is drawing.
Indeed, making art at home is becoming increasingly popular, as the makers of Pink Picasso discovered to their delight.
So, after an impressive amount of sales without the help of a Shark, why did Les want to pitch his drawing tool to the Sharks?
LUCY in the Tank: pitch details and interesting takeaways
Many entrepreneurs come into the Tank for an investment in their business as they're either lacking the funds, the experience, or the strategy to get their company up and running.
Les, on the other hand, was looking for $300,000 for 10% in his business as he needed help with his customer acquisition costs.
LUCY was making just over $100 in profit per product, but the company was spending roughly $48 to acquire its customers. Les confessed that he was spending tens of thousands of dollars a month in advertising alone.
"Every dollar you can reduce on your customer acquisition goes straight to your pocket. So, this is really about driving sales through customer acquisition."

Kevin O'Leary
Mark Cuban was the first Shark to declare himself out after stating that this particular type of product didn't get him excited. Robert Herjavec, Lori Greiner, and Kevin O'Leary closely followed but congratulated Les on the achievements he made solely on his own.
With only one Shark left in the running, Daymond John, it wasn't looking good for Les. What really gained Daymond's attention though was when Les said that his company has 70,000 customers subscribed to LUCY's mailing list.
"70,000 emails? That's like talking dirty."

Daymond John
Daymond initially offered Les $300,000 for 20% of the company, but after a bit of back and forth, they finally agreed on a deal of $300,000 for 15%.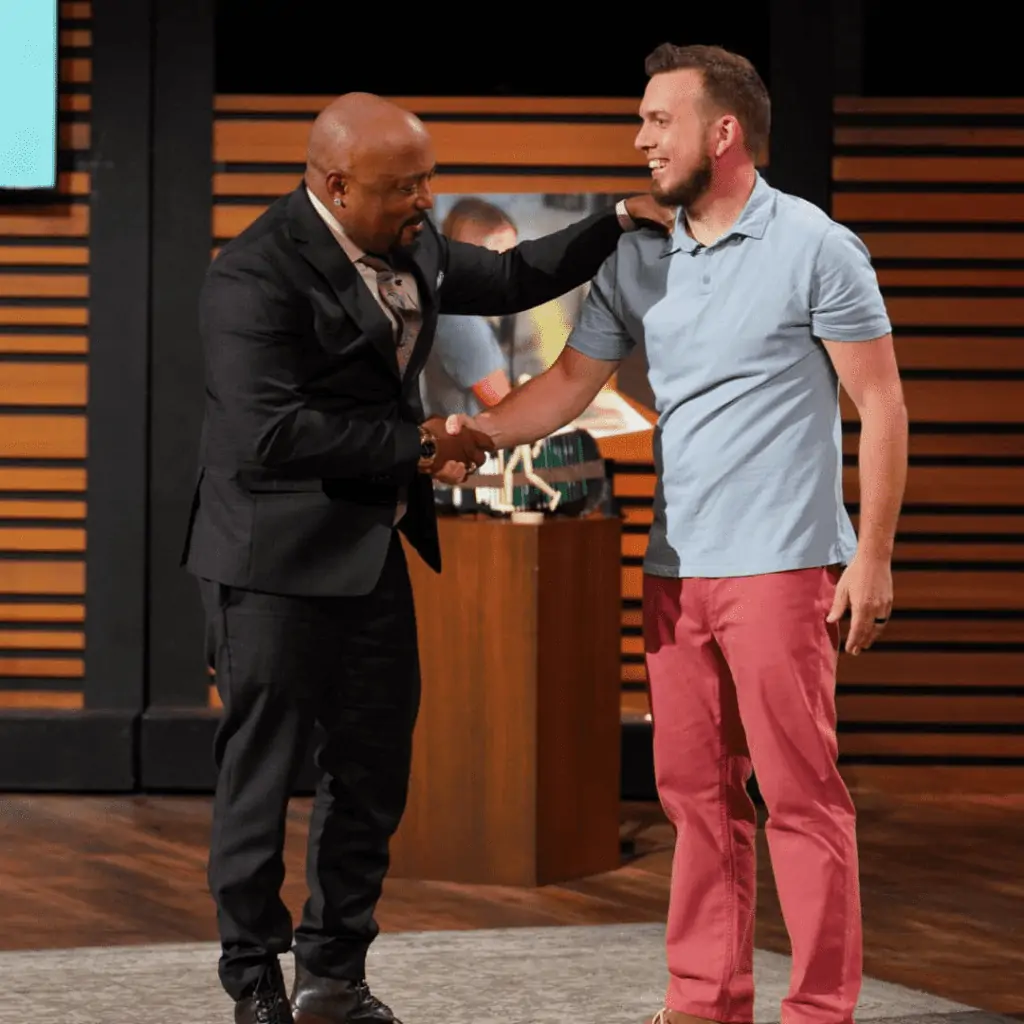 LUCY Shark Tank update
LUCY was doing amazing before its appearance on Shark Tank, and we're happy to let you know that the company is still doing brilliantly afterwards.
The original LUCY Flex has now been joined by other products such as the LUCY Pro, the LUCY Mini, and multiple-piece drawing kits. Les also put his idea of creating a drawing course into action and created 14 video lessons that are suitable for beginner and intermediate artists.
The drawing tools, hand-built replicas, and optical toys that Les created have been sold to not only customers like you and me, but also to universities and museums such as the National Gallery of Art in Washington, DC.
Les has even supplied LUCY products to be used as TV and movie props by Walt Disney, 20th Century Fox, Warner Bros., and Paramount Pictures.
With the help of Daymond John, it is likely that Les' biggest problem, his customer acquisition, will improve. As a result, profit margins and, hopefully, sales will continue to rise after his appearance on Shark Tank.
"A failed business can be as good as a business degree"
Les' biggest takeaway from appearing on the show twice is that you should never be afraid of failure. His first idea, the Carsik Bib, was a huge disappointment, but he picked himself back up, created a new product, and sold millions in sales since its invention.
As he said on his YouTube channel: "What got me from A to B is failing. Taking what I learned from those failures and applying them to something new."
He also said:
"A failed business can be as good as a business degree if you can take what you learned from that and apply it to something new."

Les Cookson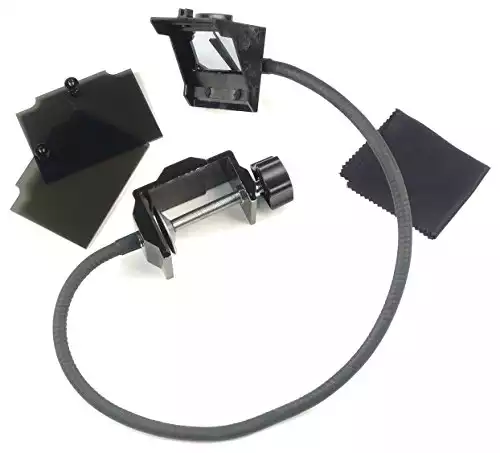 We earn a commission if you make a purchase, at no additional cost to you.
Tweets by LUCYDrawingTool
FAQs
What is LUCY on Shark Tank?
LUCY is a tool that helps amateurs draw like a professional. It is manufactured by LUCIDArt. The founder went on Shark Tank asking for an investment of $300,000 for 10% equity, valuing the business at $3 million.
Who founded LUCY?
Les Cookson from Lincoln, California, founded LUCY. He began working on reinventing historical optical devices in 2005.
When did LUCY go on Shark Tank?
LUCY was on Season 13, Episode 19 of Shark Tank. It originally aired on April 8th, 2022.
Did LUCY get a deal on Shark Tank?
Yes, the founder of LUCY agreed a deal with Daymond John for $300,000 for 15% equity, 5% more than his original ask. The final valuation of $2 million was therefore $1 million lower than the founder's original valuation of $3 million.
Who invested in LUCY on Shark Tank?
Daymond John invested $300,000 for 15% equity. He negotiated an increase in equity of 5% from Les Cookson's original ask.
What is LUCY's net worth today?
The Shark Tank deal valued the company at $2 million. After the show aired, sales increased thanks to the Shark Tank Effect, and so it is likely that soon LUCY will be worth much more.