It's fair to say that Ashley and Brittany Silfies pulled off a masterstroke when they presented their adult paint-by-numbers business to the Sharks.
However, while Pink Picasso was an overnight success, the founders' journey getting there was far bumpier.
This is the story of how two women fell in love…and almost destroyed their families in the process. Read on to discover how they created Pink Picasso from rock bottom, what the keys to their success were, and why they wanted to land a Shark. Plus we have exclusive quotes on how their Shark Tank deal later collapsed and their extraordinary progress since the show aired. It's the ultimate Pink Picasso Shark Tank update.
"When you hit bottom, you get scrappy"
Prior to starting Pink Picasso, Ashley and Brittany were both married, living with their husbands, and they each had children at home.
They were very good friends, often going in and out of each other's houses to start dinner for each other. But then things began to change.
"Our feelings evolved, and we blew up our lives. It was not glamorous at all."

Brittany Silfies
After they shared their feelings with one another—and their respective husbands—the new couple then found themselves living together in a three-bedroom apartment, along with their three children.
So Ashley and Brittany had found each other, but not everything was perfect. As Brittany said on Shark Tank: "Our kids were used to a middle class life." Something had to change. Luckily, they found the inner drive necessary to improve their lives.
As the couple said, "When you hit bottom, you get scrappy, and you get brave." As you can imagine, several of the Sharks were really impressed by this sentiment.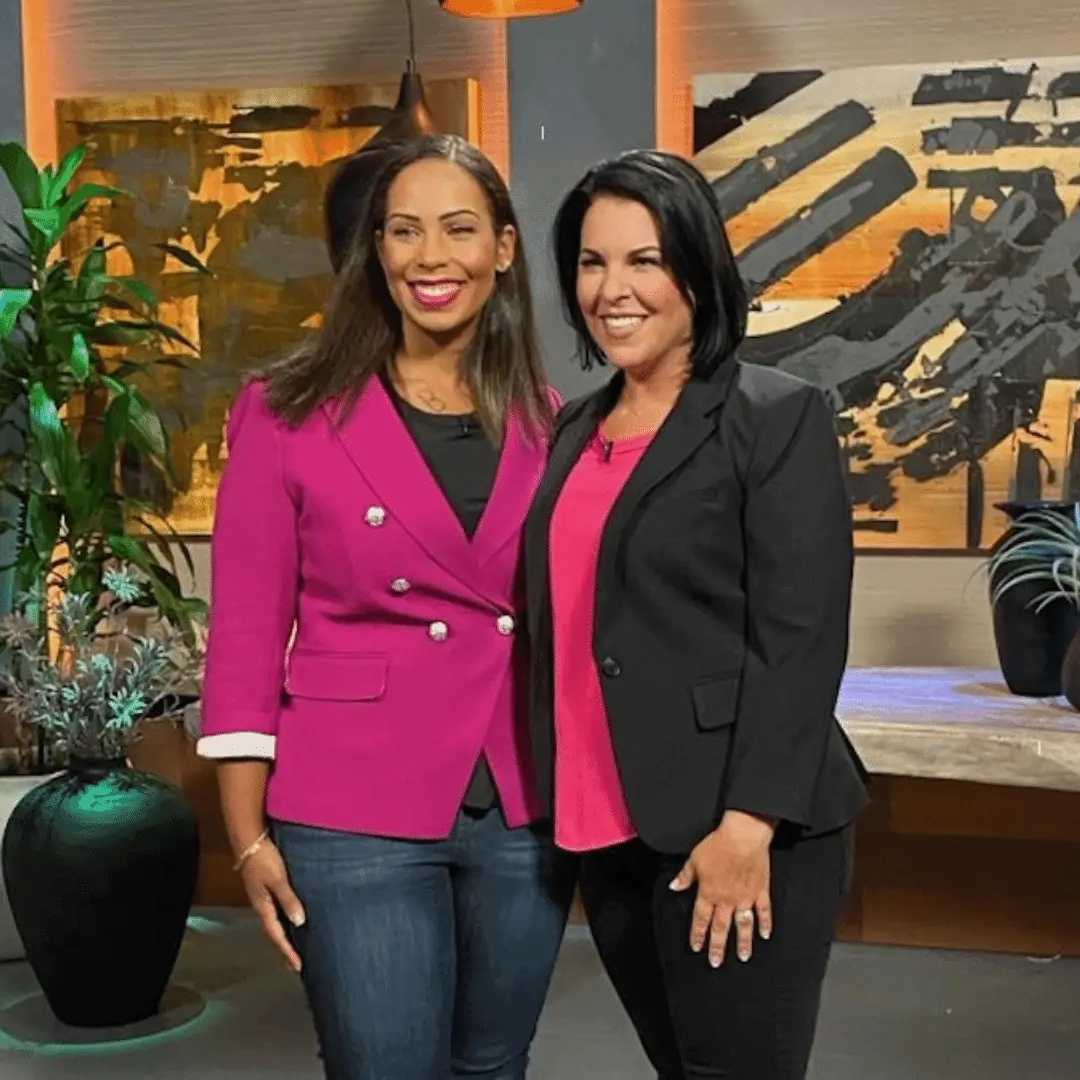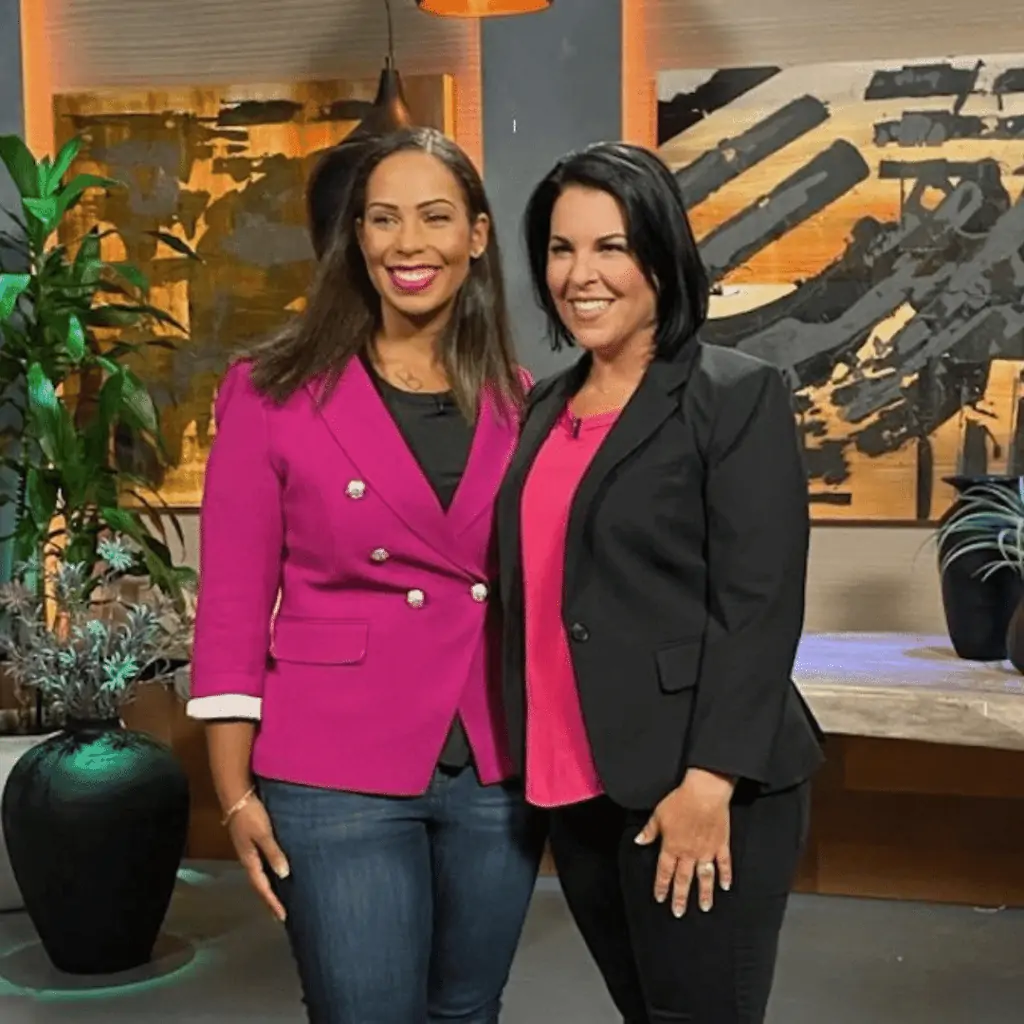 Speaking later to Kern Radio, Ashley explained, "We needed a gig. We needed a plan for our stability, our marriage, and our future life." Deciding that the only way forward was to create something for themselves, they started actively looking for opportunities.
Eventually inspiration struck when they bought a paint-by-numbers kit for their daughter. While she enjoyed the activity, the couple noticed that the quality was poor and they realized they could do better. They also had the good sense to target the product at a different consumer market: adults.
And so the idea to use Ashley's artistic flower arrangement photos to create high-quality adult paint-by-numbers kits was born.
"It requires a certain amount of bravery"
But having an idea is one thing. As any entrepreneur knows, you also need the skills, resources, and mindset to successfully bring it to life.
Luckily, the wife-wife wife team had all three.
First, they had the perfect blend of skills and experience. Ashley had worked extensively as a commercial photographer, and she had gained some manufacturing and wholesale knowledge from when she owned a children's clothing business.
Brittany's talents lay in "details, organization, [designing] processes to get to the goal." And with Ashley's good financial sense ("my parents really taught me a lot about finances, and how to manage and budget and invest"), the couple had everything they needed.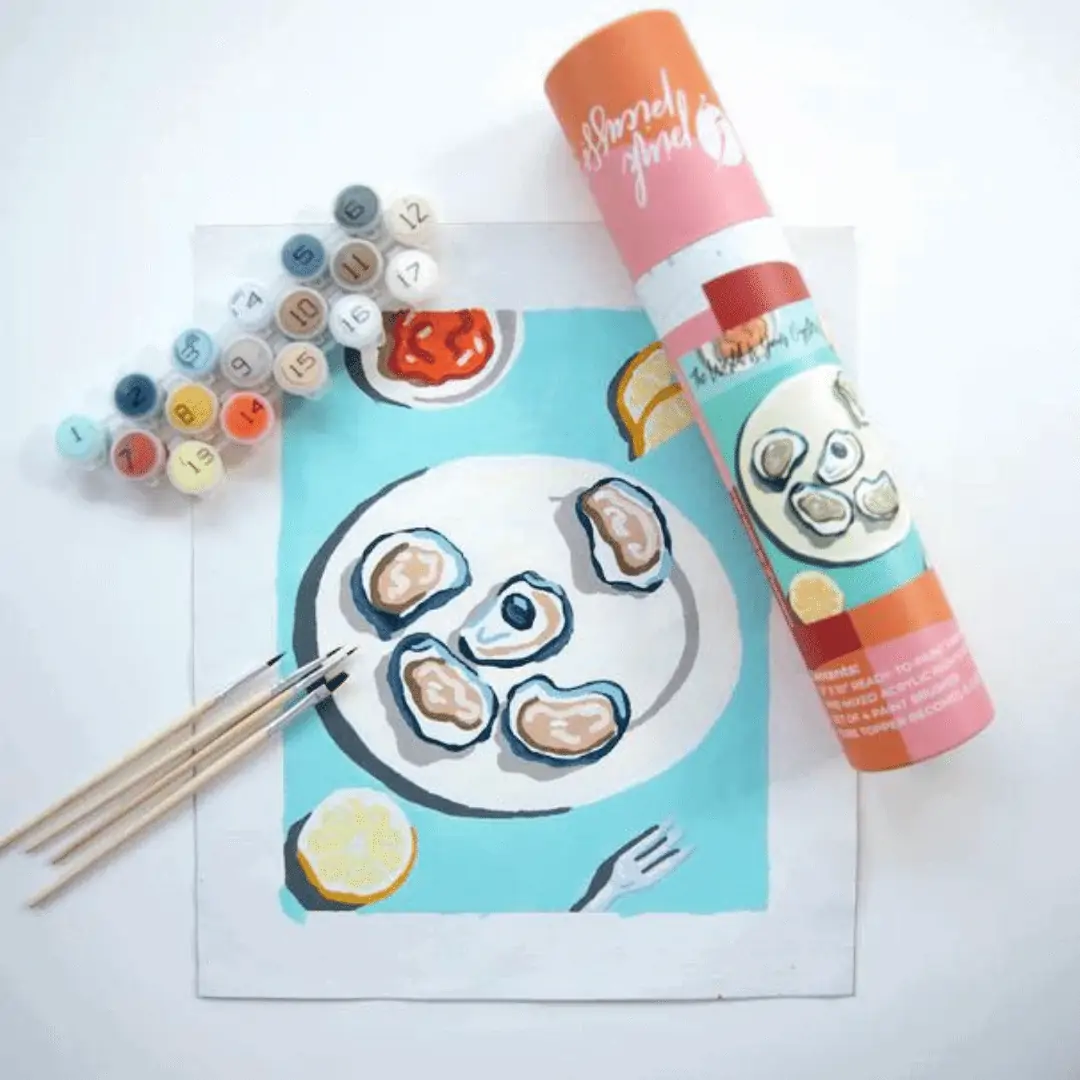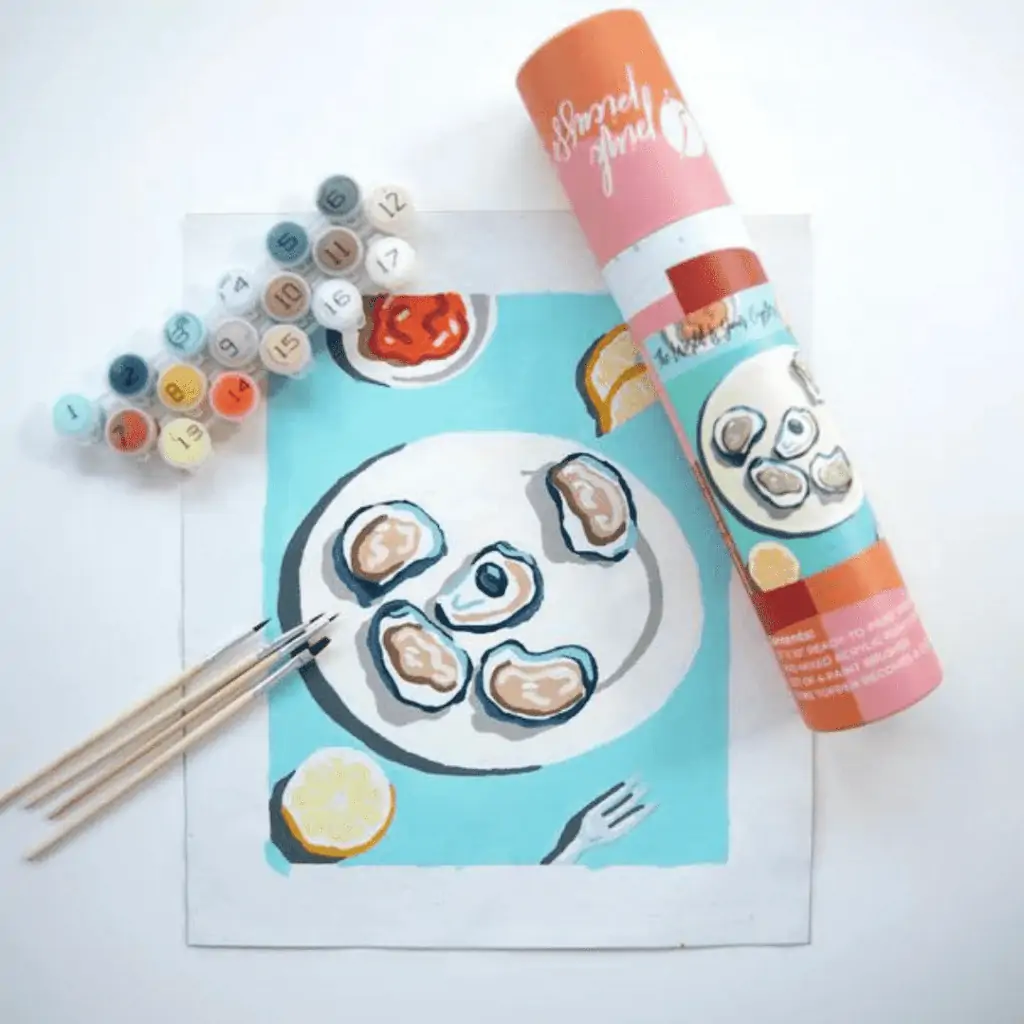 Second, they realized that businesses can be built on a shoestring budget if you're smart. Ashley again: "I think people are mistaken when they think it it takes a ton of money. It really doesn't."
Third, they were determined. As we noted above, they were driven by a desire to create a nice life for their family. But they also had the courage to back themselves. As they said, "it takes a certain amount of bravery" to go all in on a new venture.
The first strokes
In January 2019, Brittany and Ashley invested $1,500 to go to a wholesale market in Atlanta to debut Pink Picasso. Ashley said, "We had a great day. The line to the booth was five people deep." They continued to reinvest in product and would always sell out.
Describing the effect of doing well at wholesale markets as "almost like a gossip train," impressed retailers would tell their colleagues and demand rose exponentially.
Three months later, in March 2019, Brittany quit her job and joined Ashley full time in the business. At this point it was all hands on deck. Ashley was handling sales and design while Brittany was running operations. They were doing everything themselves from taking orders, assembling the paint-by-numbers kits, packaging them, and shipping them. Even the kids were helping out.
The hard work certainly paid off. In their very first year, 2019, Pink Picasso was listed on Oprah's Favorite Things, and they were on their way.
Anyone can paint like a master with a Pink Picasso kit
The idea behind Pink Picasso is to empower "ordinary" people to paint like an expert.
The kit includes all the tools needed to create your own masterpiece: paint, brushes, canvas, a photo with color key, and a numbers map.
A range of styles is also available, including Mid Century Modern, Modern Monet, Kids Kits, and more. The company also sells other tools, such as extra brush and paint sets.
Customers universally love the product it seems. For many, painting has become far more than a fun one-off activity—it is a new hobby.
The opportunity to be creative, the feeling of being an artist, the sense of achievement when the painting is completed, and the pride felt when the masterpiece is hung on on the wall, together provide a wholesome, real experience that is a perfect alternative to the fast pace and bright screens of modern life.
Pink Picasso Kits
Contents:
• Ready-to-paint premium printed canvas
• Pre-mixed acrylic paints in handy little pots
• Set of paint brushes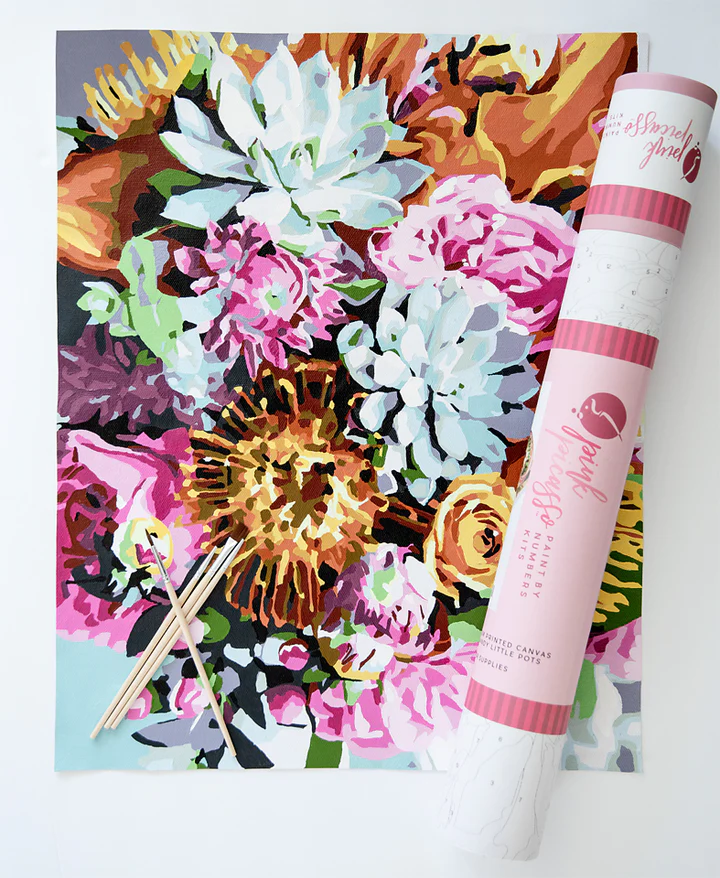 We earn a commission if you make a purchase, at no additional cost to you.
Hooking two Sharks
Ashley and Brittany entered the Tank full of confidence due to Pink Picasso's phenomenal growth rate and the fantastic profit margins posted in its first two years.
When they asked for $400,000 for 5% of the business, an $8 million valuation, there seemed to be quite a bit of surprise amongst the Sharks; however, Brittany and Ashley's pitch was met with quick approval in the Tank once they presented their numbers.
Pink Picasso started in 2019, and in their first year, they had $1.3 million in revenues. In 2020, they had revenues of $3.5 million, and they were projecting $5 million in revenues for 2022.
On top of this fantastic growth, Ashley and Brittany also told the Sharks that their landed costs for the Pink Picasso paint-by-number kits was $4.00 while the wholesale price was $19.00, and the retail price $42.00. The Sharks were blown away by these margins, and the offers came in quick succession.
Kevin O'Leary was first to take the bait, and he tendered an offer of $400,000 for 33% of the business. This was quickly followed by a two-shark offer from Lori Greiner and guest Shark Daniel Lubetzyky at $400,000 for 20% of Pink Picasso.
Finally, Barbara Corcoran tried to convince Ashley and Brittany that they should not give up so much equity, and she offered them a loan of $400,000, to be repaid, with an equity stake of just 5%. Mark Cuban approved of this, and counseled the pair to take this deal.
But Ashley and Brittany wanted a partner. And with four Sharks circling, they had to make a decision. They countered the 20% equity offer of Lori and Daniel with a reduced equity of 15%, and the two sharks accepted the deal.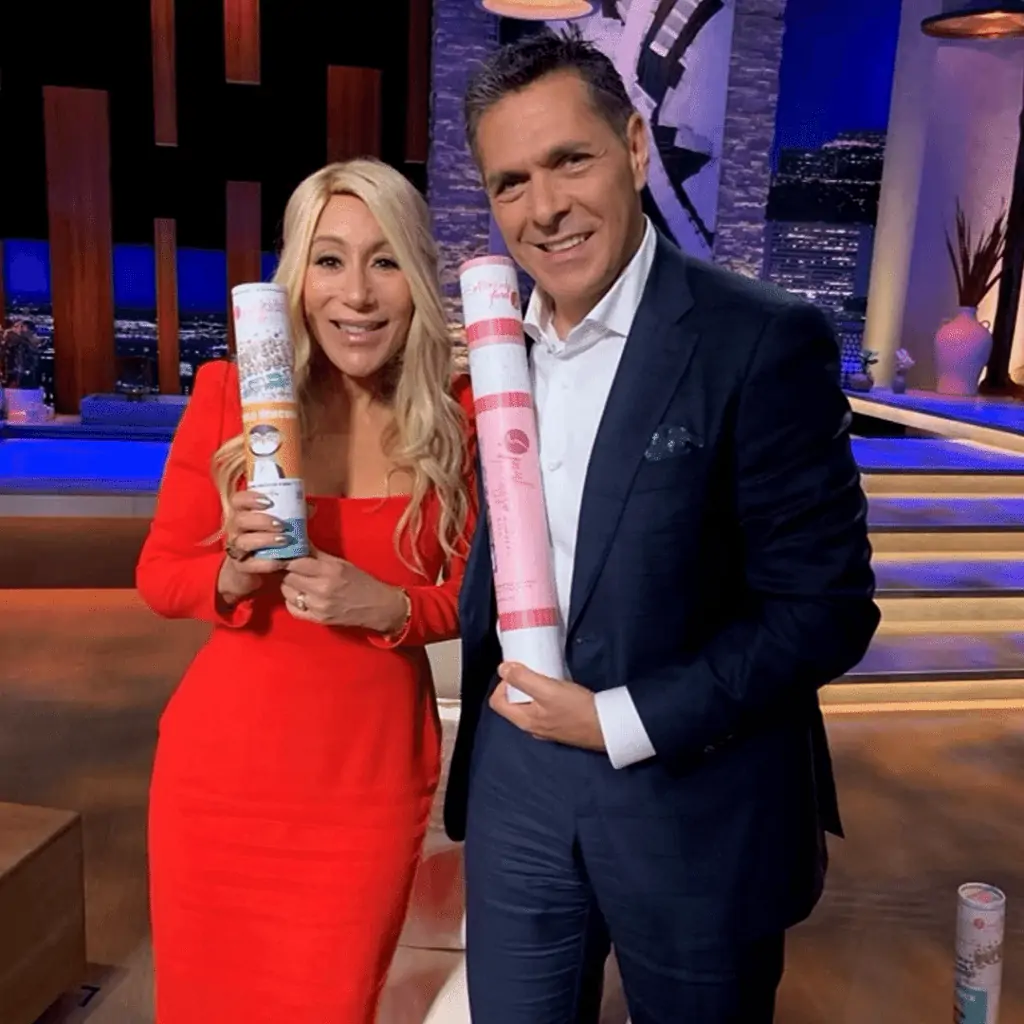 Watch how the pitch played out here:
Exclusive Pink Picasso Shark Tank update: The two that got away
While Ashley and Brittany received a great offer from Sharks Lori Greiner and Daniel Lubetzky, unfortunately the deal did not close.
Ashley explained in an interview to Kern Radio exactly what they hoped to get from working with a Shark. For the couple, giving up 15% equity is worth it for the opportunity to "learn as much as we possibly can" from the Sharks, as "they're so good at their job."
But there is no bitterness at the deal falling through. Speaking exclusively to Humble Rise, the company said, "We are grateful for our experience with Shark Tank. Lori and Daniel, along with their team members, were incredible people."
And there are no regrets. They go on to say, "We left the due diligence as friends, but we are grateful that we are on our own and getting to decide what we do next within our family."
"We feel empowered because of their response to our business, numbers, ideas, and quality…we are excited about the future."

Pink Picasso on the Shark Tank experience, speaking to Humble Rise
During our interview with the Pink Picasso team, they also indicated that after their Shark Tank episode aired, they saw "immediate growth and a longstanding uptick in direct-to-consumer sales."
They also told us about other benefits from being on Shark Tank: "We have also made a lot of connections due to people reaching out offering their services. In addition, more credibility has been nice in establishing connections and sales."
Even without the Sharks on board, Ashley is very proud of what they have accomplished with Pink Picasso. She recently told an Alabama newspaper: "The company served us well in getting our new family off of the ground. It also gave a lot of people a new hobby, and it gave stores a way to sell something. We sent a crazy amount to stores."
"Bravery and love got us here"
In April 2022, Pink Picasso kits were featured on ABC's Today Show. This adds to their impressive roster of mainstream media appearances, following their interviews on The View, Good Morning America, and the Kelly Clarkson Show.
Since they appeared on Shark Tank, the Pink Picasso founders have started two new businesses: the first, Wear Your Sole, makes a line of creative shoelaces, as well as temporary shoe tattoos that can be applied to the soles and uppers of white tennis shoes to create a one-of-a-kind sneaker. The tattoos can be removed with nail polish remover, so you can change designs if you like.
The second new creation from the Pink Picasso team is a new line of paint-by-numbers kits, Violet Van Gogh, and according their website, "Violet Van Gogh paint-by-numbers kits are now made exclusively for Wal-Mart."
It certainly appears that bravery and love have carried Ashley and Brittany Silfies a long way indeed.
Pink Picasso Kits
Contents:
• Ready-to-paint premium printed canvas
• Pre-mixed acrylic paints in handy little pots
• Set of paint brushes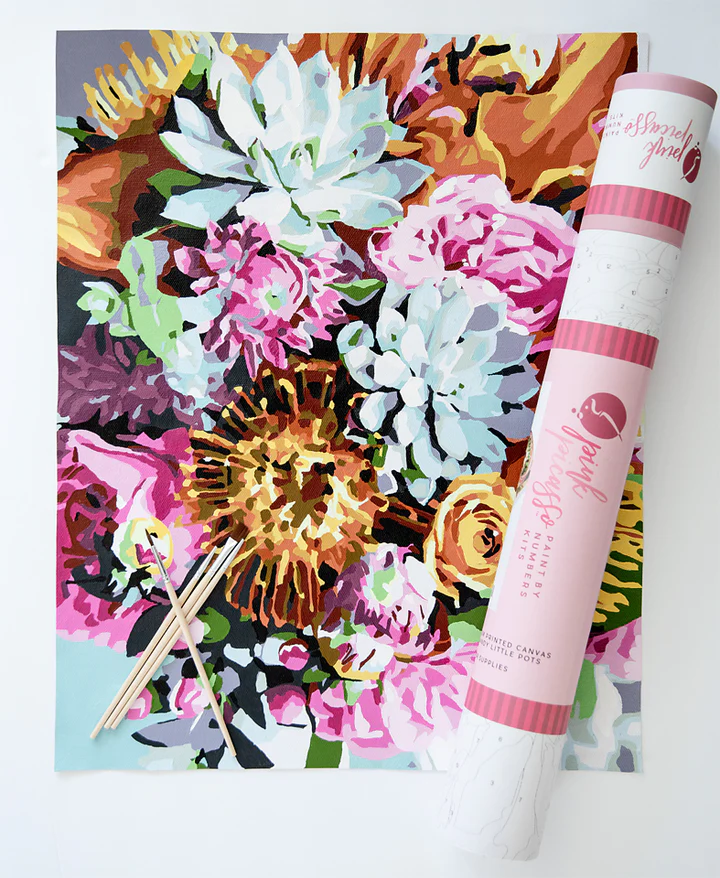 We earn a commission if you make a purchase, at no additional cost to you.
FAQs
What is Pink Picasso on Shark Tank?
Pink Picasso produces paint-by-numbers painting kits. The founders went on Shark Tank asking for an investment of $400,000 for 5% equity, valuing the business at $8 million.
Who founded Pink Picasso?
Pink Picasso was founded by Ashley and Brittany Silfies. The company is based in Birmingham, Alabama.
When did Pink Picasso go on Shark Tank?
Pink Picasso featured on Season 13, Episode 7 of Shark Tank. It originally aired on November 19th, 2021.
Did Pink Picasso get a deal on Shark Tank?
Yes, Pink Picasso agreed a deal with Lori Greiner and Daniel Lubetzky for $400,000 for 15% equity on the show. However, the deal fell through in the due diligence stage.
Who invested in Pink Picasso on Shark Tank?
Lori Greiner and Daniel Lubetzky agreed to invested $400,000 for 15% equity of Pink Picasso. In the end, the deal fell through and no investment was made.
What is Pink Picasso's net worth today?
The Shark Tank deal valued the company at $2.67 million. After the show aired, sales increased thanks to the Shark Tank Effect, and so it is likely that soon Pink Picasso will be worth much more.