Nezar Akeel entered the Tank with his solution to the problem of missed workouts while traveling for business.
This MaxPro Shark Tank update tells the story of how the entrepreneur both impressed and disappointed the Sharks, and even managed to offend one of them. We also dive into what happened after the show, including his taped apology to Daymond John.
How to offend a Shark
It probably goes without saying, but when entrepreneurs enter the Tank, they hope to show their product and business in a good light.
Key to achieving that objective is impressing the Sharks, who they hope will make them an offer to help take their business to the moon.
So the last thing they want to do is offend one of them, but that is exactly what Nezar Akeel managed to do.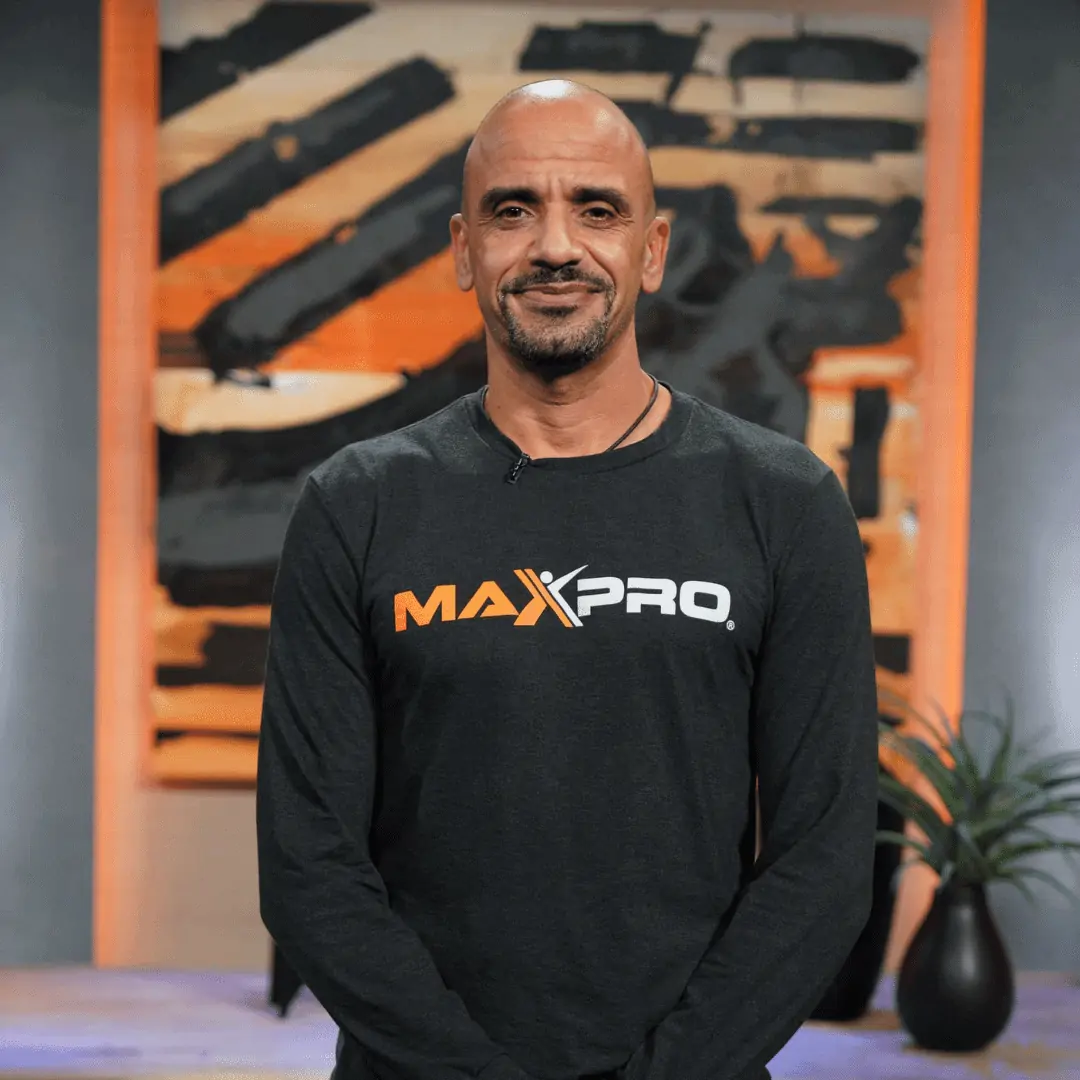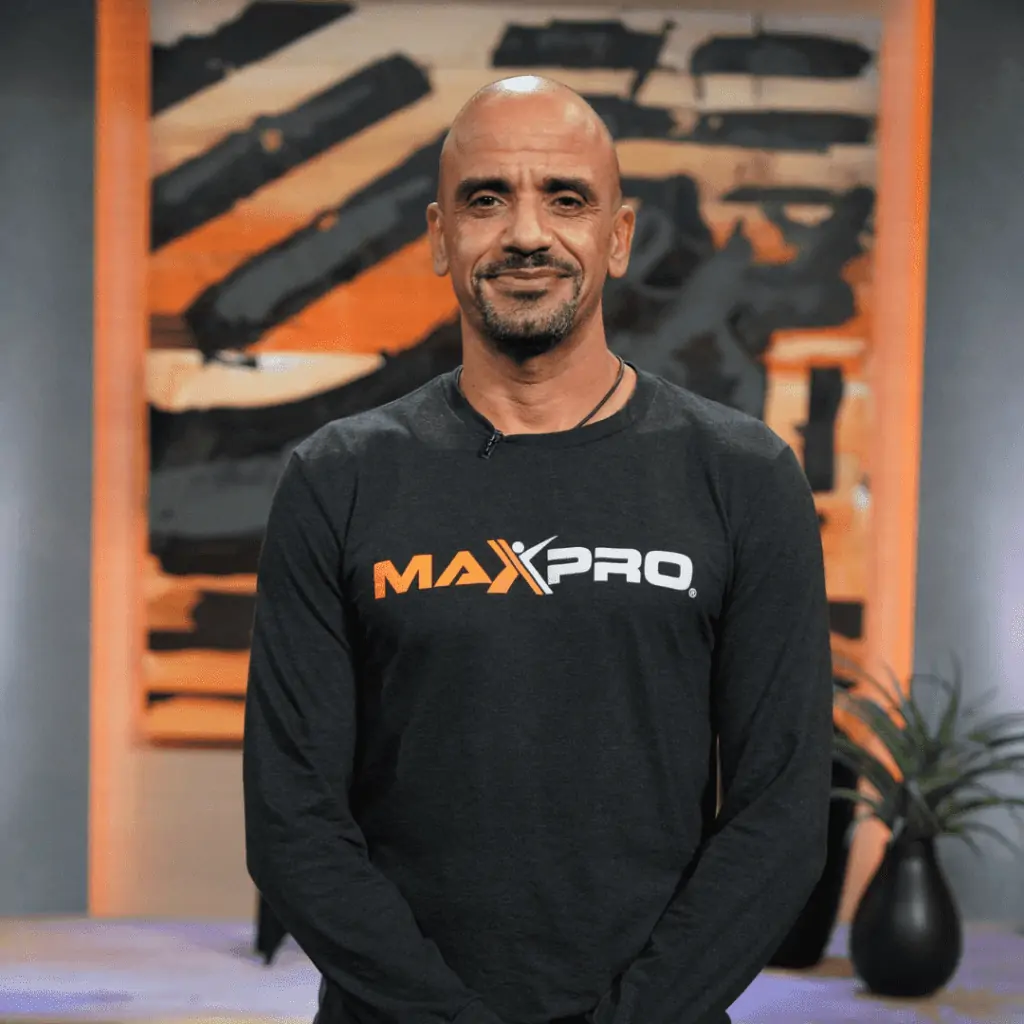 Midway through his pitch, Akeel received what millions of entrepreneurs dream of: an offer from Daymond John to become a partner in his business. But instead of accepting the offer, thanking John, or even acknowledging the offer at all, the entrepreneur said…
Nothing. At all.
And he continued to say nothing, despite Daymond repeatedly reminding him of his offer and demanding an answer.
As Shark Tank strategies go, this one can probably be filed under "Suicidal". But amazingly, Akeel emerged from the Tank with a deal from Mark Cuban in his pocket.
Later on in this article we'll analyze what really happened during and after the pitch, but first let's go back to the beginning: how and why the entrepreneur invented MaxPro, and what success the company had before Shark Tank.
The creation of MaxPro
Nezar Akeel, a 25-year veteran of the automotive industry and based in Motor City, was unhappy when he missed workouts while traveling for business.
He therefore put his knowledge to work (he has an MA in mechanical engineering from Wayne State University and an MS in engineering management from Rensselaer Polytechnic Institute) and came up with a practical solution.
After five years, Nezar created MaxPro, and his company, the Maxpro fitness company.
Akeel distinguished himself in the automotive industry, designing innovative interior plastic moldings for trucks and trailers. As a resident of the Detroit area, he draws his inspiration from Italian sports cars, hoverboards, and athletic shoes.
These qualities explain the MaxPro's impressive properties.
MaxPro: Work out wherever you go
MaxPro is an impressive portable fitness system for strength training. Users can adjust from 5 pounds of resistance up to 300 pounds, made possible by a patent-pending power-clutch system, exclusive lock system, and resistance dials.
Max Pro works for all fitness levels. It fits into a backpack and is described as an entire gym with a personal trainer, a weight room's worth of equipment, yet weighs just 10 pounds.
The device is crafted from aerospace-grade aluminum and impact-resistant plastic. The 10-foot cables are stronger than steel, are made from material used in bullet proof vests, and have a break strength of 1,000 pounds.
The ankle wrist straps swivel in all directions, and the workout handles can withstand heavy duty use.
And not only is the cable machine system tough, it is also versatile: The equipment supports 200 different exercises, addressing the full body.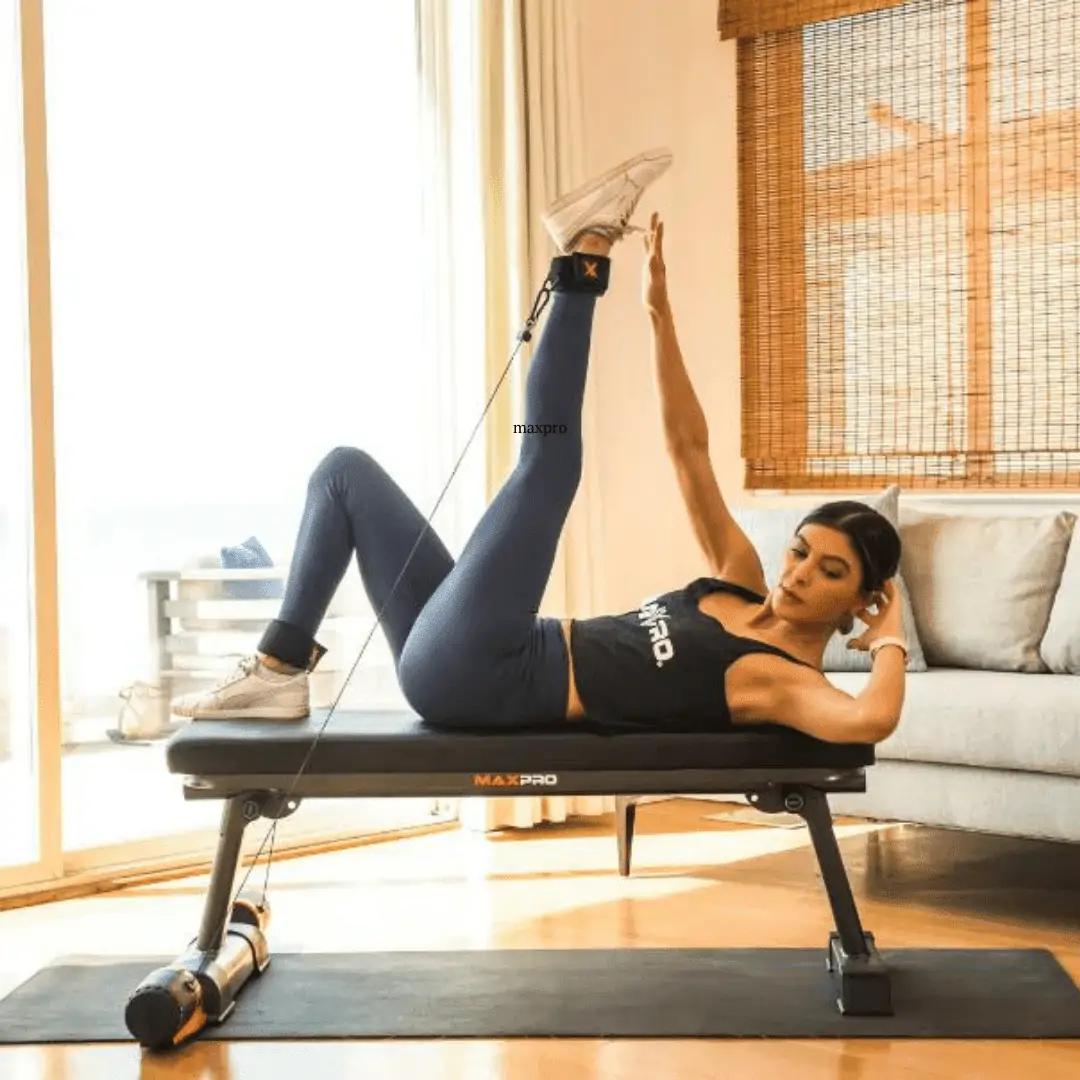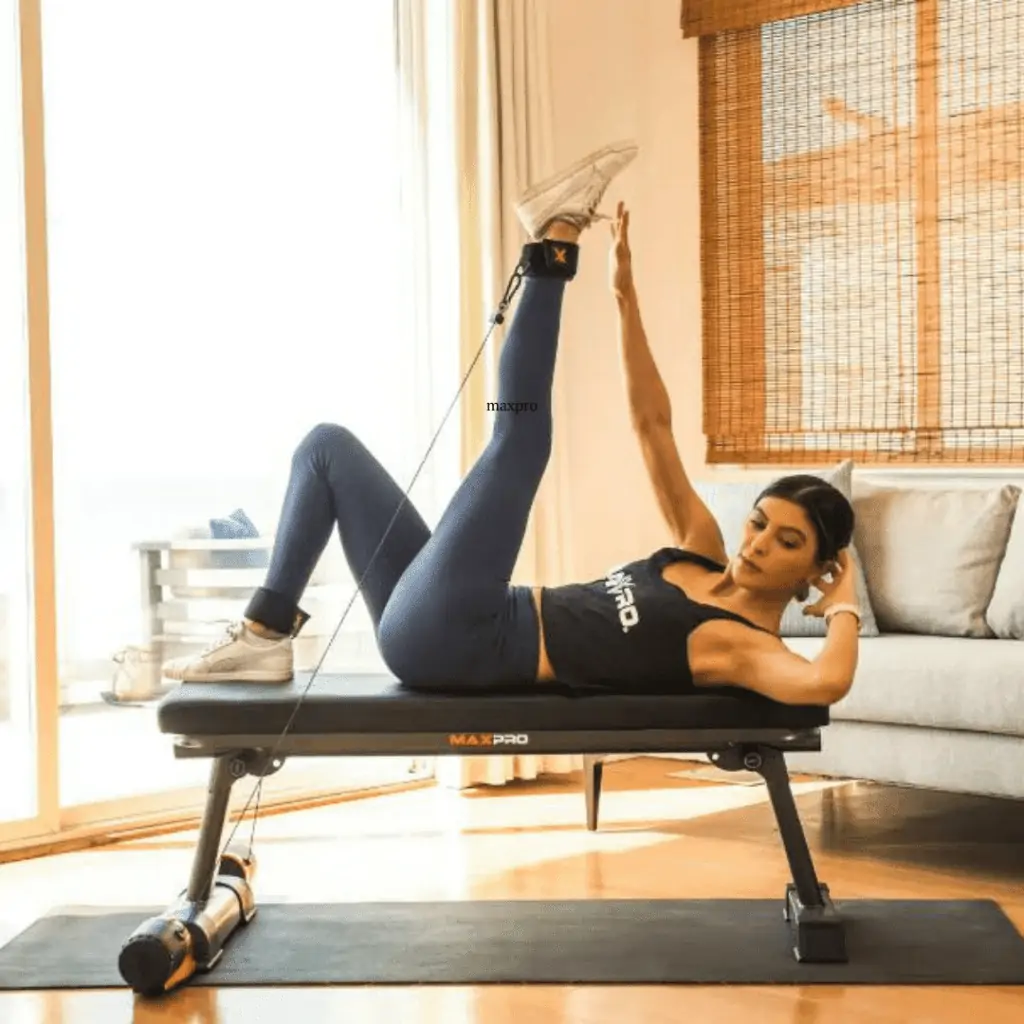 It is available in three levels. The base model is used on the floor or can be mounted on a tree, fence, or even a door. A second is used with a wall track, and another features an accompanying bench.
What's more, Max Pro links via Bluetooth to a coaching app for real-time feedback. The unit also recharges via a USB charger.
Nezar reported that the MaxPro fitness app receives 3,000 users daily. The app tracks workouts, monitors fitness, contains an extensive workout library, and features professional trainers.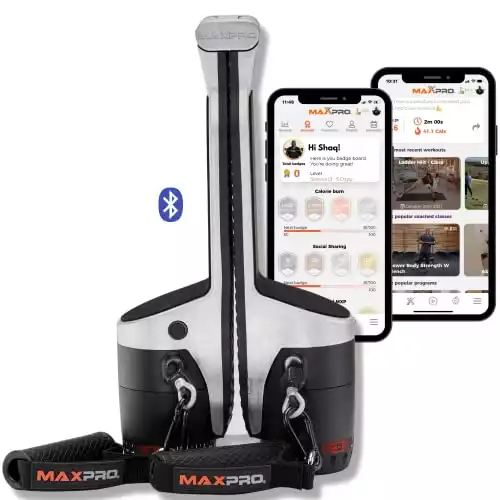 We earn a commission if you make a purchase, at no additional cost to you.
Pre-Shark Tank success
After raising $213,676 with a Kickstarter campaign in 2019, Akeel secured revenue-based line financing. He didn't reveal the principal, but the interest rate was an eye-popping 20%, with a potential to go up to 28% based on sales.
The machine started selling in mid-2020. Eighteen months later, Akeel told the Sharks that Max Pro had achieved $12 million in lifetime sales, and he expected to close out 2021 with another $4 million.
Manufacturing costs are $205 per unit, and it retails for $847. A huge 97% of sales are direct to the consumer, with a low return rate of 5%. Based on all this, Akeel cited a company valuation of $20 million.
Without citing specifics, Akeel revealed that MaxPro's monthly burn is $100,000. Shaquille O'Neal signed on as a MaxPro spokesperson. The deal has the potential for O'Neal to get 5% in advisory shares, tying up more of the company's equity.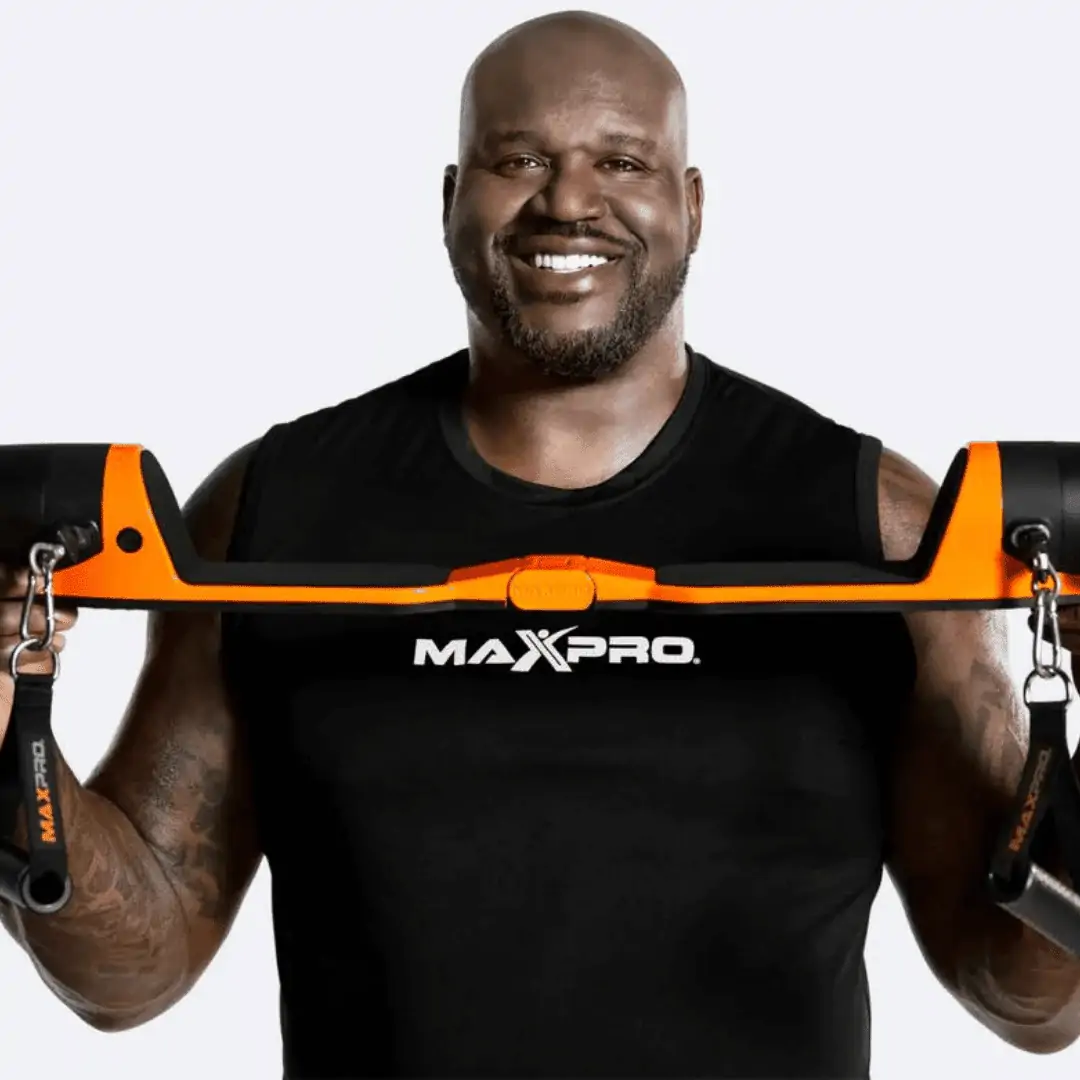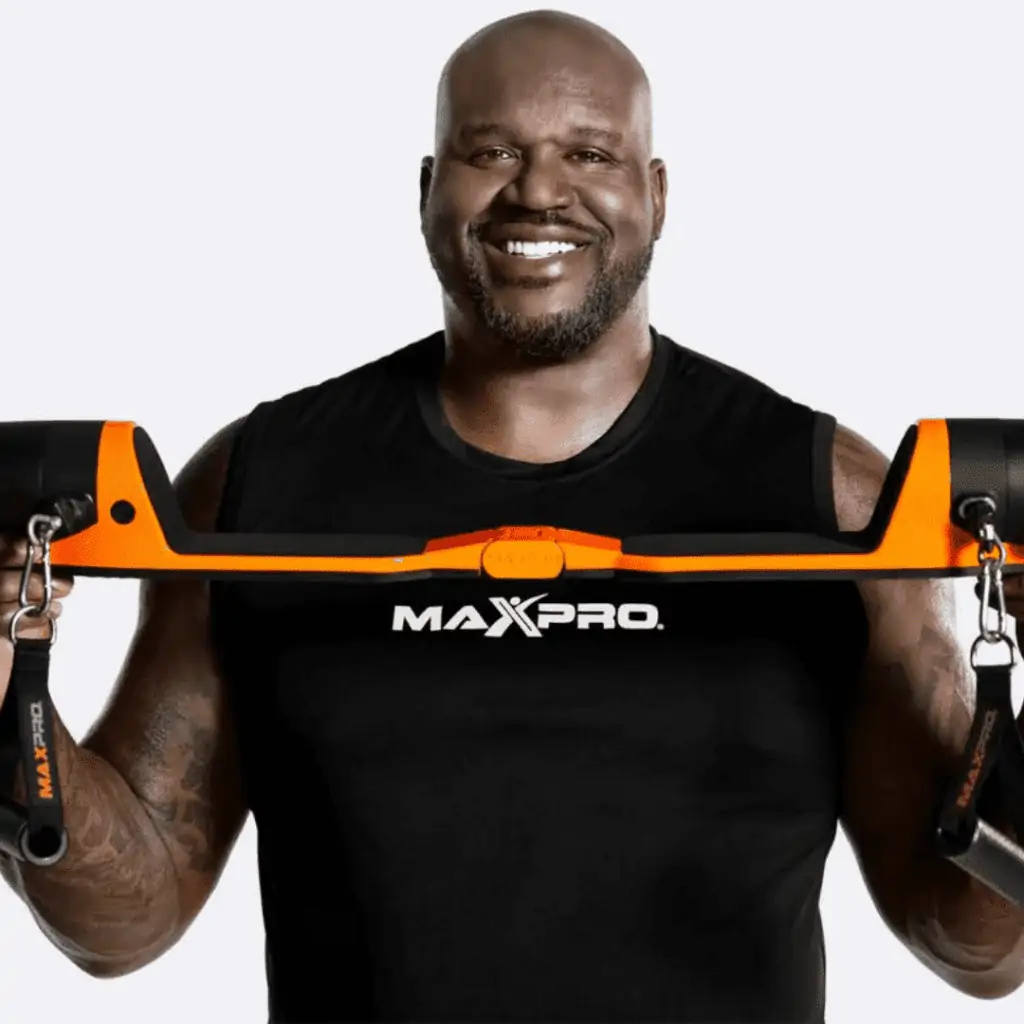 MaxPro was cash flow positive in 2021 with a profit of $50,000. The company was hoping to break even in 2021.
The product's release coincided with the pandemic. For most people, their fitness club or gym closed during the worst months. Sales of home-based exercise systems skyrocketed. But with gyms back open, can MaxPro's resistance cable machine maintain its sales?
Positive press
In the week before the Shark Tank air date, the MaxPro portable fitness system was featured in a Wall Street Journal piece reviewing home exercise equipment. The product also received a Computer Electronic Show's 2020 Innovation award in the health and fitness category from the Consumer Technology Association. Both Business Insider and Mens' Fitness gave Max Pro favorable press too.
What happened when MaxPro entered Shark Tank
Akeel took MaxPro onto Shark Tank in late 2021 seeking $500,000 for 2.5% equity in the company.
At first the Sharks laughed at the idea of 5 pounds of resistance, but after testing it out—and hearing the product's impressive sales figures—they suddenly became interested.
What was less enticing, however, was the $100,000 per month the company spent on advertising, and the fact that it had barely made a profit. This was partly offset by having $5 million worth of inventory ready to be sold.
On balance though, Akeel did a great job of pitching the qualities of MaxPro and the potential of the company. So much so that a majority of viewers wanted the Sharks to make a deal.
Do we think this deal is going to ~work out~? 💪 #SharkTank

— Shark Tank (@ABCSharkTank) December 18, 2021
An offer ignored, an offer accepted
Things got exciting when Daymond John passed on the $500,000 for 2.5%, instead offering the same amount for a royalty of $25 per unit sold until he got his money back and a 4% equity share in the company. Akeel ignored the offer.
Or did he? Had Nezar missed the offer? Was he looking for a better deal? Was he too caught up in his presentation?
Twenty minutes later, Mark Cuban offered $500,000 in exchange for a 3% share of the Max Pro fitness system, with the potential for another 5% in advisory shares, a deal similar to the arrangement Akeel had with Shaquille O'Neal for promotional services.
The other sharks—Kevin O'Leary, Lori Greiner, and Robert Herjavec—dropped out. Then a miffed Daymond withdrew his offer.
Akeel had no other choice, but still asked Mark for help with a line of credit. Mark said it was up for negotiation, and the two provisionally shook hands on the deal.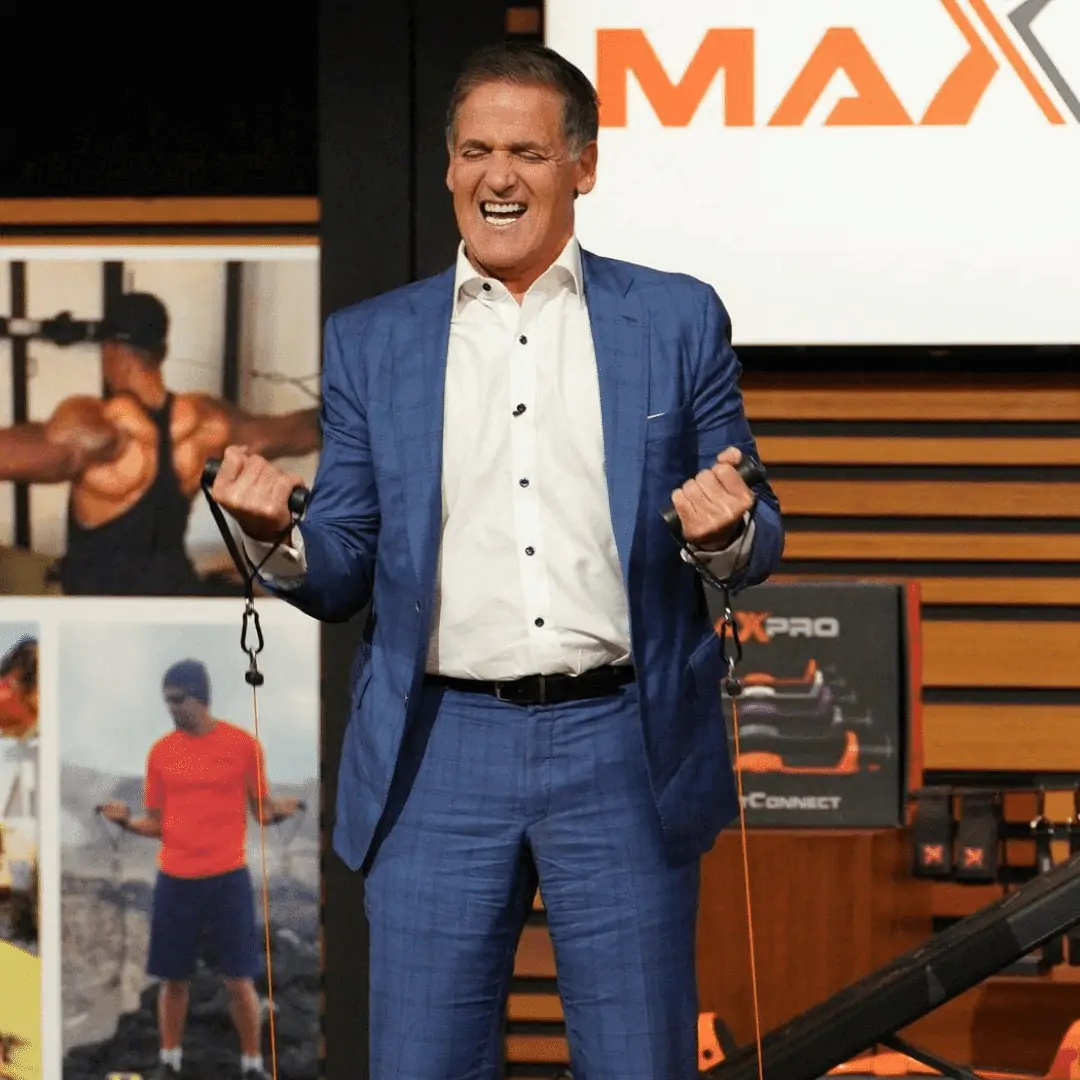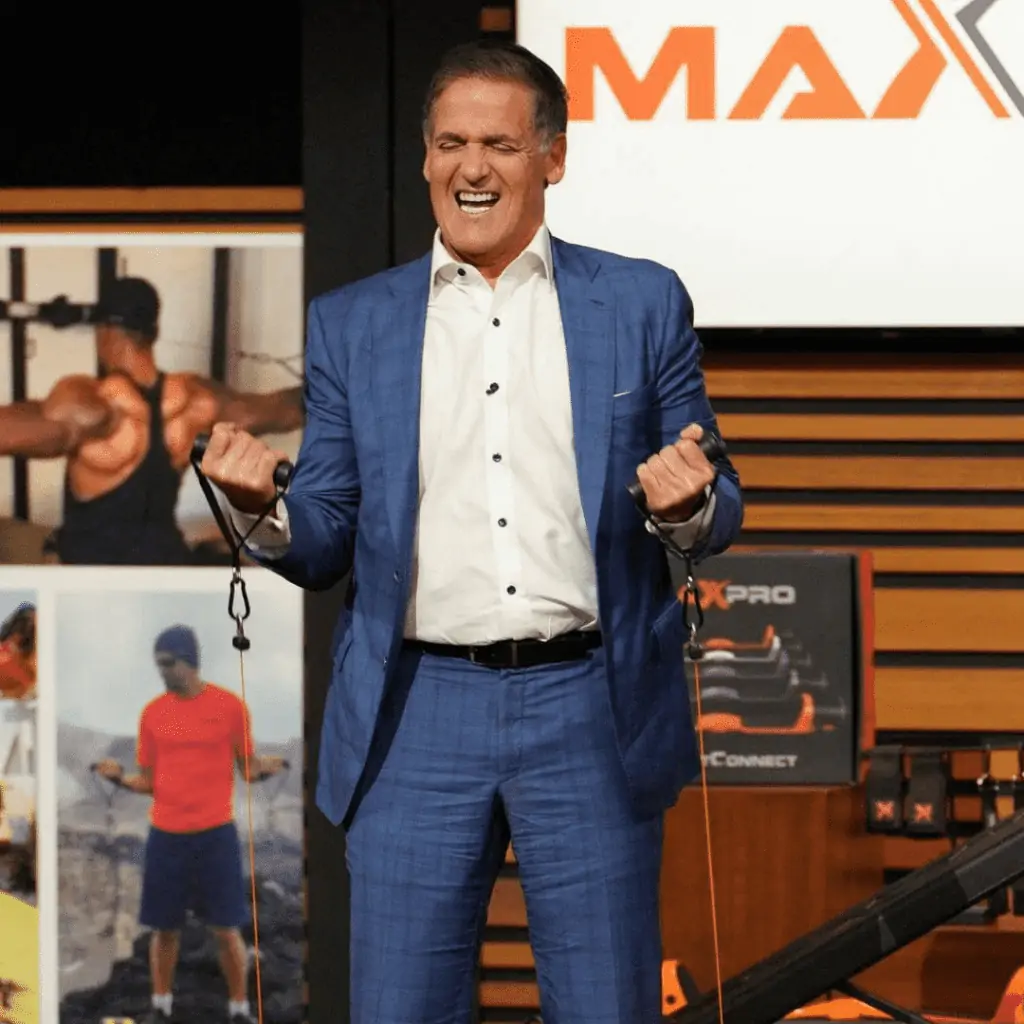 What really happened with Daymond John?
Daymond John perceived that Akeel ignored him. His offer was at least on par with Mark Cuban's, if not better. Remember, Daymond offered $500,000, a $25 per-unit royalty until the loan was paid back, and 4% equity.
Cuban wanted 3% equity but an opportunity for another 5% in advisory shares. Even though Daymond's offer was on the table for some time, Akeel accepted Cuban's offer.
Was Akeel's goal to have Mark Cuban on his team, and the numbers were secondary? That's certainly a valid interpretation of the events.
Still, Akeel was contrite enough to Daymond that after the show he taped an apology, as you can see in the video below:
It's possible that Akeel already got what he wanted, though. He wanted Mark Cuban.
MaxPro Shark Tank update
After the show aired, MaxPro benefited from the Shark Tank effect as sales skyrocketed. The company continued to receive positive media coverage both online and offline.
In April 2022, Shaquille O'Neal the company also took part in a project run by The Creative School, a faculty at Toronto Metropolitan University, who set up an incubator to come up with creative marketing solutions for MaxPro.
And in May 2022, Nezar was nominated as a finalist for the Michigan and Northwest Ohio Entrepreneur Of The Year 2022.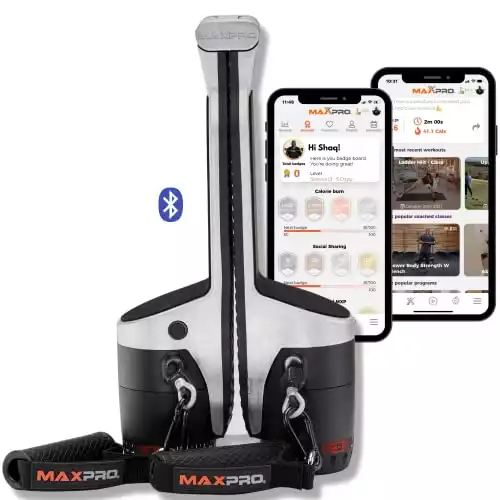 We earn a commission if you make a purchase, at no additional cost to you.
FAQs
What is MaxPro on Shark Tank?
MaxPro manufactures portable and flexible resistance training equipment. The founder went on Shark Tank asking for an investment of $500,000 for 2.5% equity, valuing the business at $20 million.
Who founded MaxPro?
MaxPro was founded by Nezar Akeel. The company is based in Rochester, Michigan.
When did MaxPro go on Shark Tank?
MaxPro featured on Season 13, Episode 9 of Shark Tank. It originally aired on December 17th, 2021.
Did MaxPro get a deal on Shark Tank?
Yes, MaxPro agreed a deal with Mark Cuban for $500,000 for 3% equity, 0.5% more than the founder's original ask, plus another 5% in advisory shares. The final valuation of $16.7 million was therefore $3.3 million lower than the founder's original valuation of $20 million.
Who invested in MaxPro on Shark Tank?
Mark Cuban invested in MaxPro. It became another company in his growing portfolio of sports and health investments.
What is MaxPro's net worth today?
Sales continued to grow rapidly following the company's Shark Tank appearance, justifying Mark Cuban's valuation of $16.7 million. If the company stays on its current trajectory, it is likely to be worth more very soon.