Two best friends are helping to take the pain out of dancing with their patented compression socks.
This Apolla Shark Tank update tells the story of how the performance sock startup began, the widespread problem it hopes to solve, its successful Shark Tank investment, and the remarkable consumer support it enjoyed following the airing of the show.
Protecting athletes in the toughest sport
If you had to rank the most intense sports out there, what comes to mind? If you're thinking football, wrestling, or marathon running, think again.
For it might surprise you to learn that dancers have twice the injury rate of football players. And of those dance-related injuries, more than 40% are to the knee.
Best friends Brianne Zborowski and Kaycee Jones are intimately familiar with the dance world. Not only are they accomplished dancers themselves, Kaycee grew up dancing alongside Brianne's now-husband, and her mother ran a dance studio for 41 years. She also still deals with chronic pain from years of dance.
And it was this deep dancing experience that got them thinking about ways to make dancing less painful and to help dancers be less prone to injury.
After a lot of brainstorming, the two friends joined forces in 2016 and founded Apolla Performance, a 100% made-in-the-USA manufacturer of patented compression socks.
A strong background in dance
Based in Texas, Apolla Performance has changed the game for compression socks and dancing.
Kaycee's sport science knowledge is a result of gaining a Masters' in Kinesiology from Idaho State University and a certification as a registered yoga teacher. She is also a nationally recognized strength and conditioning specialist and personal trainer.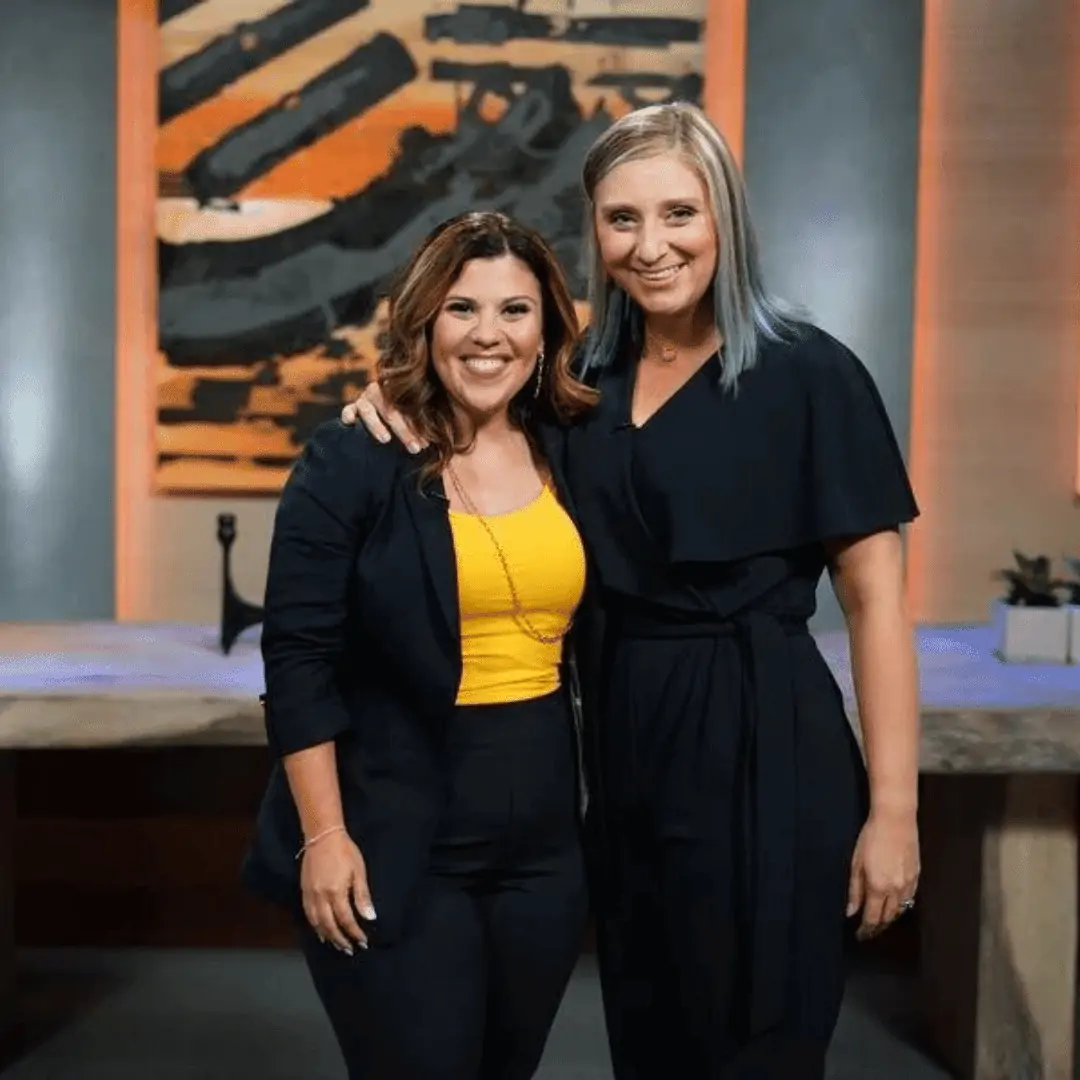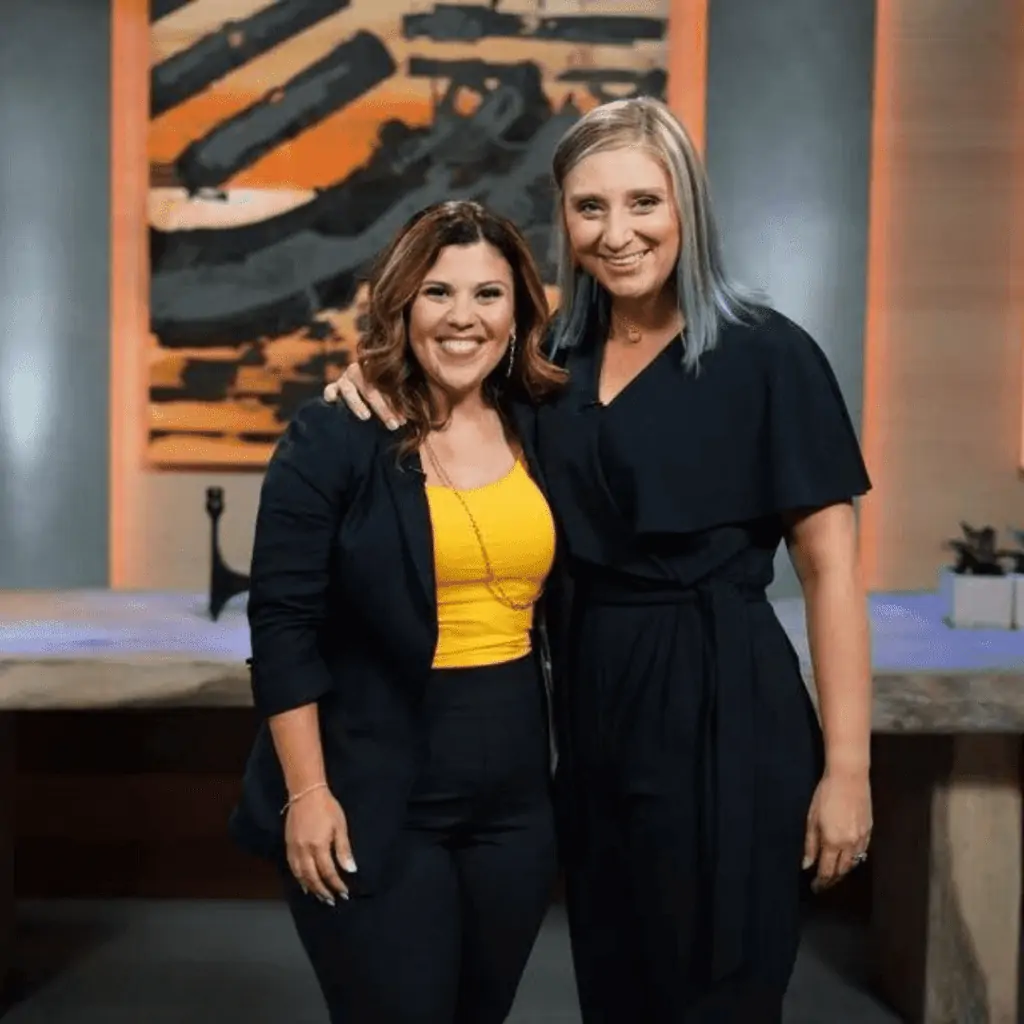 Kaycee has spent much of her life dancing to a high standard, and is currently a member of the National Ranked Competitive Collegiate Bengal Dancer Team at Idaho State University.
Brianne is also a lifelong dancer and has completed a Bachelor's in Business, Management and Marketing from Oakland University.
With such impressive experience behind them, the two were ideally placed to improve the safety of the dance world with new styles of compression socks.
Solving foot pain one sock at a time
Kaycee and Brianne secured two utility patents for their compression sock technology and a design patent on a style that came with an open heel. Apolla socks come in six styles and various colors and tones.
Apolla Shocks ("shoe" + "sock") provide arch support, speed up recovery, improve ankle stability, and increase energy absorption while replacing Kinesio tape.
Brianne said that when dancers find something comfortable, they "hold onto it like a teddy bear." And given the tough physical demands of the dance community, she said dancers tend to put shoes and socks "through a lot of wear and tear."
"We put our socks through tests to see what they were capable of. We also conducted a research study to show how they can reduce foot aches, pains and swelling while enhancing recovery, reducing inflammation and re-energizing tired muscles."
After all that time spent on development, the socks gained the American Podiatric Medical Association's Seal of Acceptance.
"We really did build a better mousetrap," Brianne said.
Breaking into the dancing market
At the time of filming Shark Tank, Apolla Performance had already sold more than 120,000 pairs of their socks, generating revenue of about $4.1 million.
The company was on a rocket ship, finishing 2019 with earnings of $1.1m. But then the pandemic arrived in 2020 and sales began to stagnate.
Luckily, by 2021 the company had largely recovered and was on track to earn $1.6m that year with only a 2% returned product rate.
That recovery is mainly due to the founders seeing the disruption as an opportunity to rebrand, update the packaging, and revamp the website to prepare their compression socks for a wider market beyond dance. After all, about 77% of Americans experience foot pain of some kind.
They completed the brand update in just one month.
The new-and-improved Apollo Performance also raised the prices of its socks by $2 to $7 per pair.
"Our loyal customers didn't blink an eye," said Brianne, adding: "That increase gave us a 20% swing in our gross margin from 53% to 73%."
Apolla Performance enters the Shark Tank
When Brianne and Kaycee pitched on Shark Tank Season 13, Episode 18, the Sharks were excited to learn the company was moving towards profitability in 2022.
Brianne explained to the Sharks that the socks cost between $6 and $10 per pair to make but retail between $32 and $40 per pair, a margin that had Mark Cuban open-mouthed.
Brianne mentioned that Apolla's marketing budget is about $40,000—$50,000 per month, which Robert Herjavec said explained why the socks weren't "going viral" in the mass market.
However, while Apolla's growth trajectory was moving in the right direction, it wasn't rising quickly enough for guest Shark Emma Grede.
"Something isn't quite connecting. It's not a company I can get passionate about, so I'm out," she said.
Mark Cuban, Kevin O'Leary, and Robert Herjavec also felt unsuited for Apolla. Given the record-busting success of Bombas, another sock company with a mission to do good in the world, this was perhaps surprising.
No matter. The two founders had their eyes on Lori Greiner from the start and wanted to hear her thoughts.
"I think you haven't sold as well as you could, and I can really help you. You have converted me. I will make you an offer," Lori said.
To their joy, Lori offered the full $300,000 the partners had asked for but wanted 25% equity—a big increase on the company's offer of 15%.
After a quick deliberation, Brianne asked if Lori would come down to 20% equity, but Lori stayed firm. The three agreed to the terms and happily shook hands on a deal.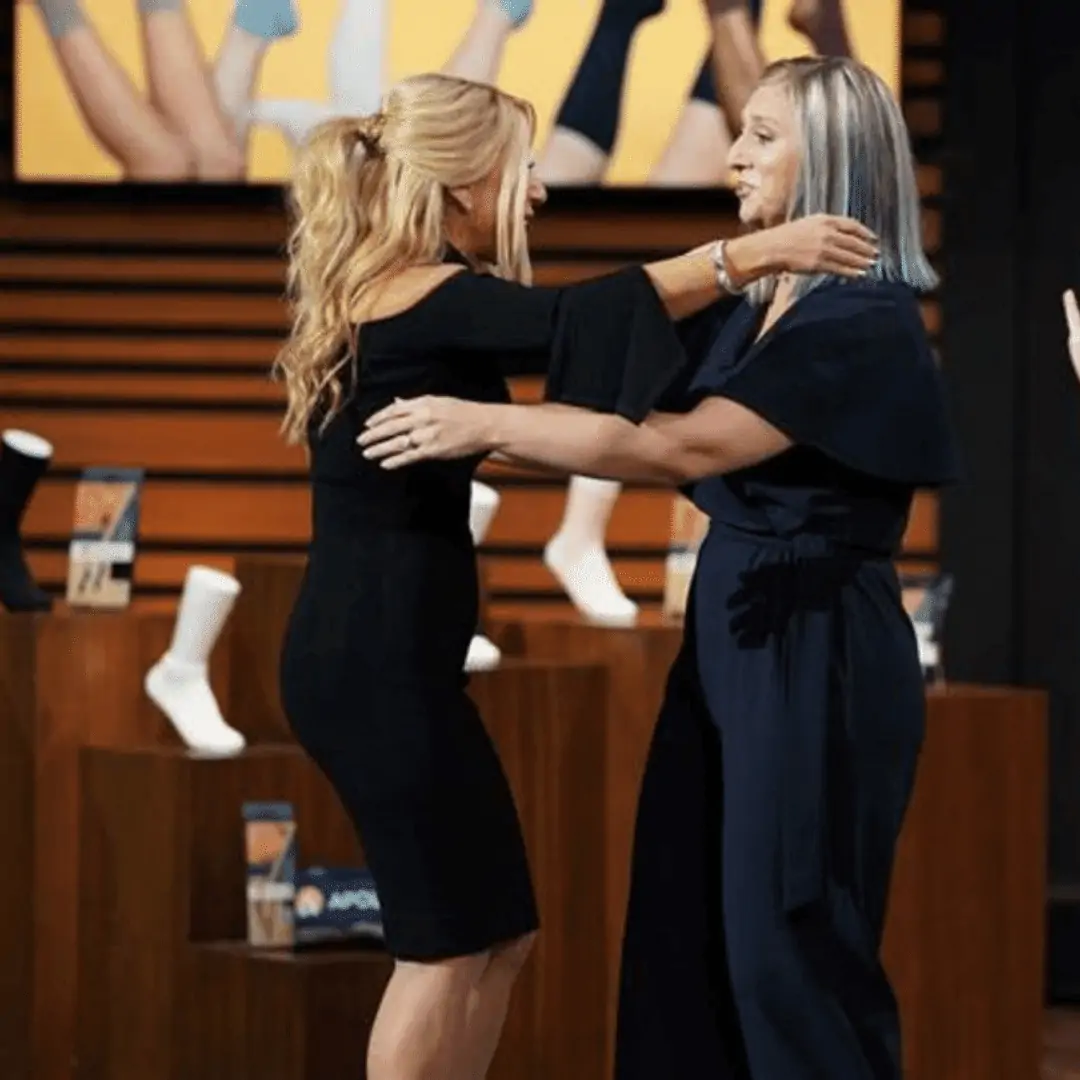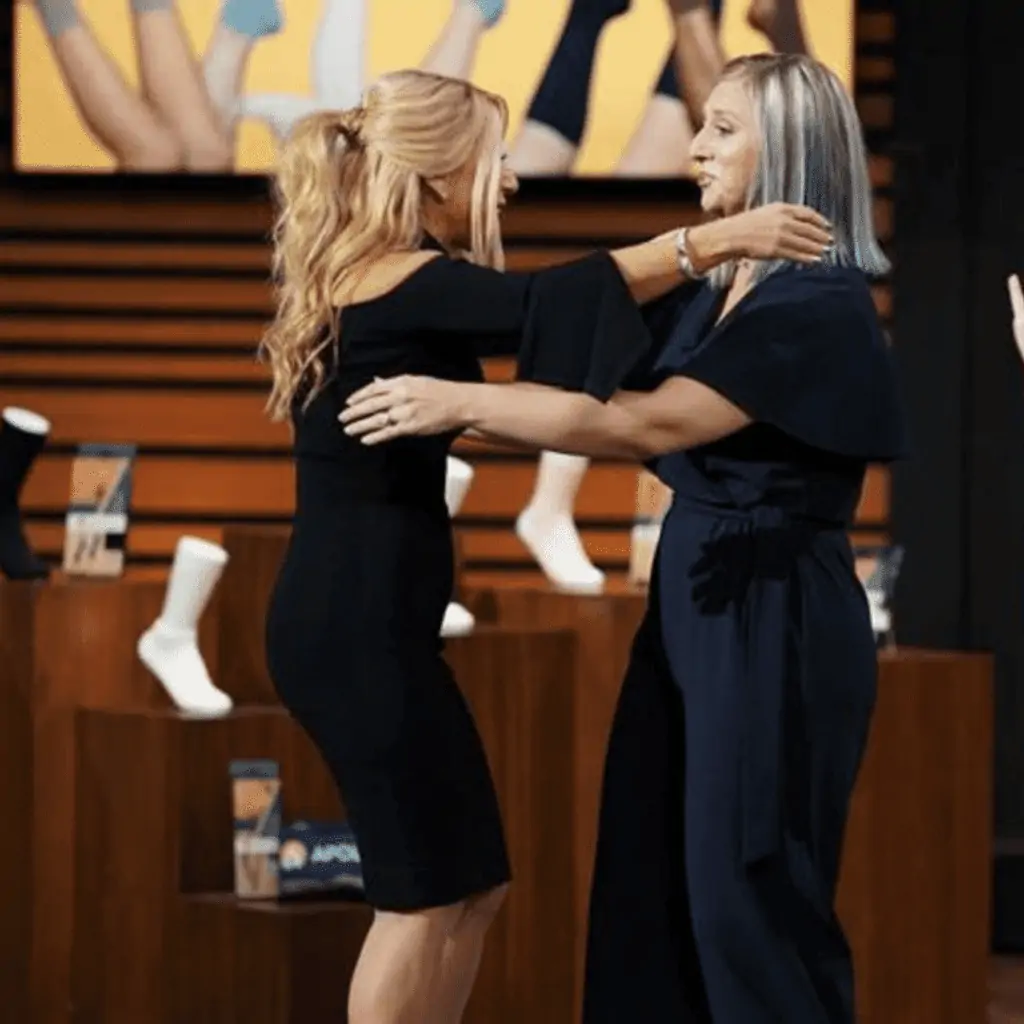 Apolla Shark Tank update
At the time of writing in July 2022, the deal was still in its due diligence stage, Brianne told entrepreneur Joe Pardo in an interview, but she expected it to complete in the next few months.
"In the meantime, we are doing what we do best: working on the company," she said.
Brianne said running a startup as mothers and wives was tough to begin with, and Covid-19 created unforeseen challenges because the shutdowns decimated the dance industry.
"However, as all things have been with Apolla, sometimes God closes doors but opens a window. The pandemic gave us an opportunity to fast forward our five-year plan of expanding outside of dance and gave us the inspiration to apply for Shark Tank.
"This was the Universe guiding us and pushing us to this life-changing experience that we will forever be grateful for."
Apolla Performance recently partnered with Boston Ballet to create two compression socks for ballet dancers: the Joule, a sock with cut-outs for the heel and toes so it can be worn over pointed shoes, ballet shoes, or bare feet; and the K-Warmer, a thigh-high compression leg warmer.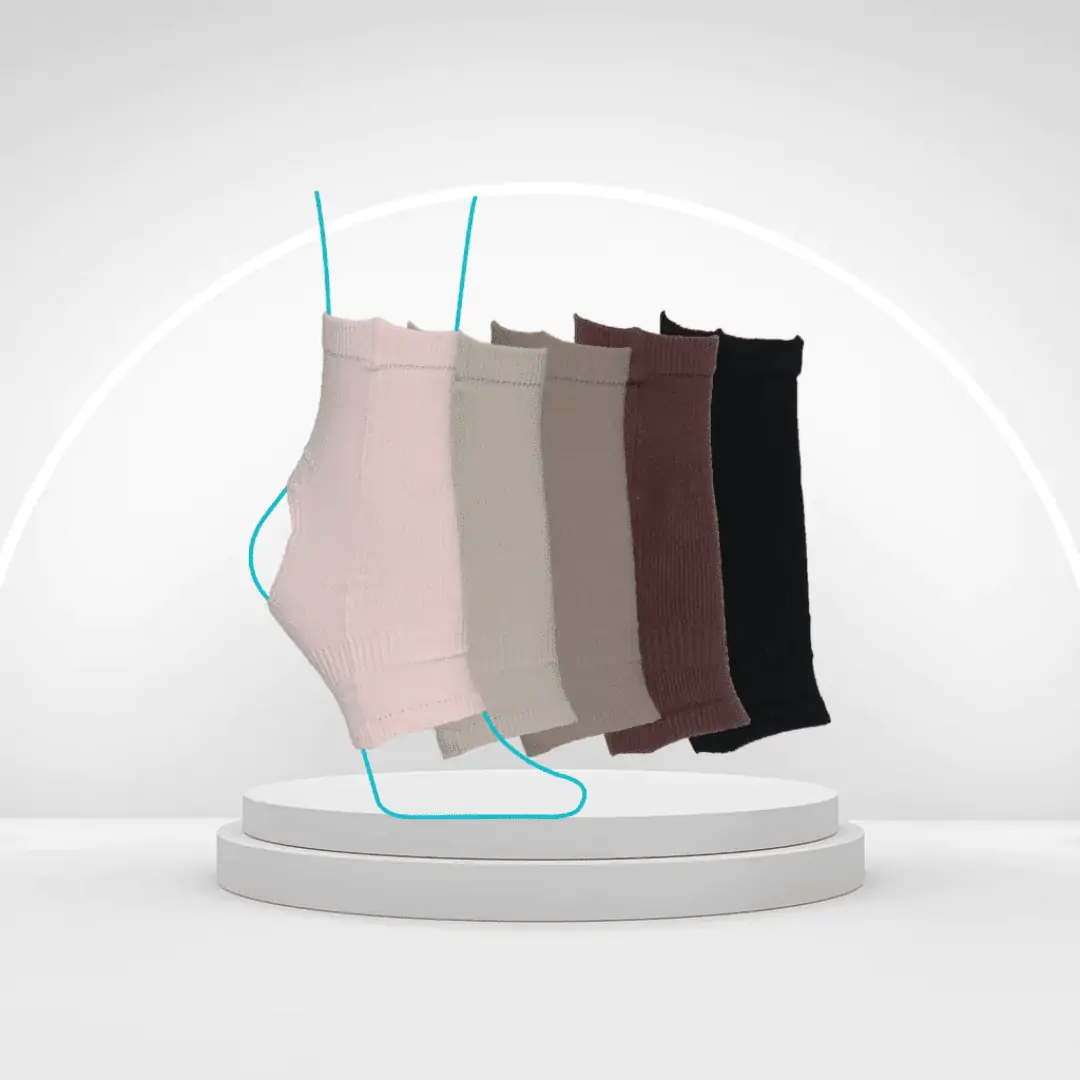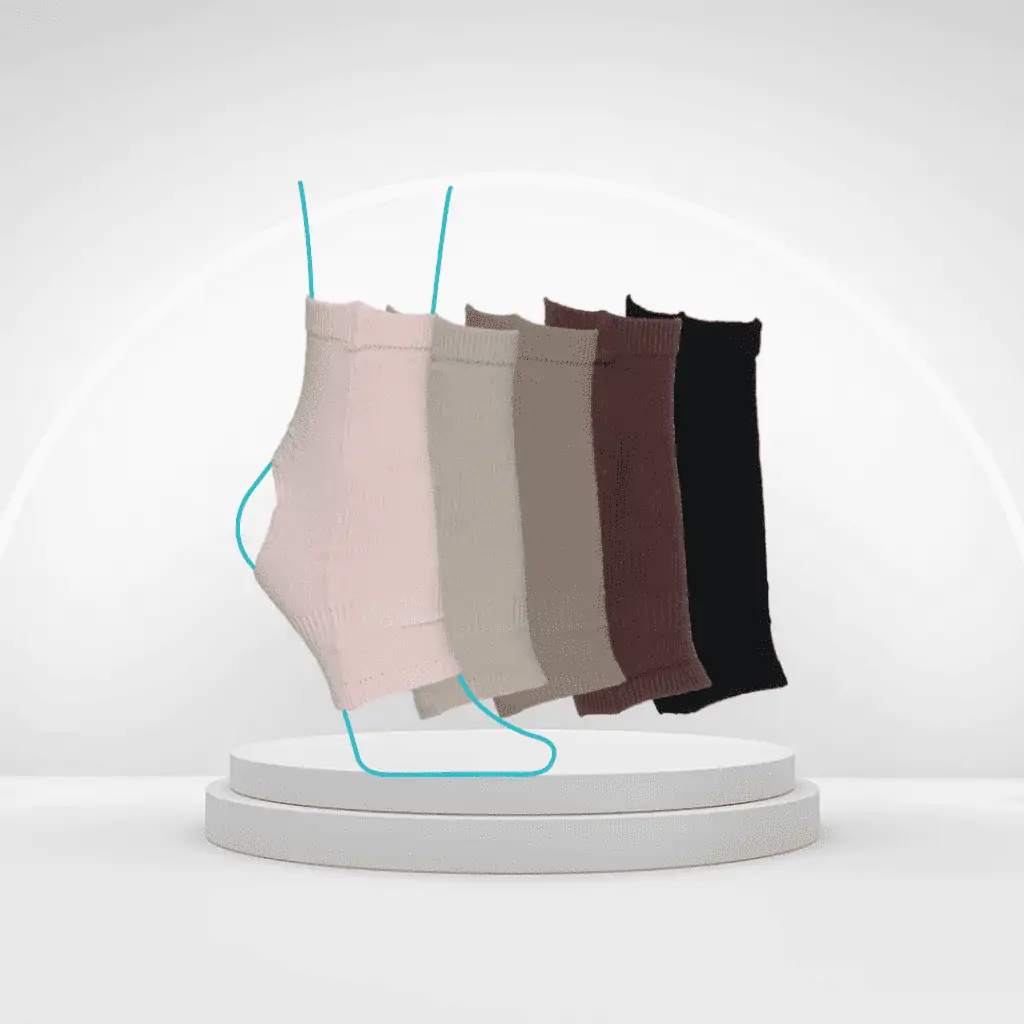 On top of that, sales to non-dancers have also been rising. The company regularly pushes its No Show, Crew, and Mid-Calf socks to "everyone with feet" on its social media page.
Kaycee said the response to the Shark Tank episode was far better than the two founders ever predicted.
She said when they applied to be on the show, the producers gave them an idea about the sales volume they could expect due to the advertising exposure. The two decided to play it safe and multiplied those expectations by 2.5, just in case the demand was much higher.
And it's a good thing they did, said Kaycee. They sold out of their entire inventory within 15 minutes after the show's airing.
"We were up until 5 am answering orders, then slept for a few hours and got up to process even more orders. We were inundated for weeks afterwards. So, when we say our life changed, we're not kidding."
Brianne Zborowski said preparing to pitch to the Sharks was a "full-time job" as the two practiced their pitch routine and drilled their numbers.
"The overwhelming majority of people have been so patient, understanding and cheering us on," Brianne explained. "With such incredible support, we believe our sacrifices and long days were definitely worth it and that we're going to make it after all."
It looks like they just might. And they'll help a lot of dancers avoid suffering painful injuries along the way.
Apolla Performance: Latest news
August 2022
We spoke directly to Brianne in August, and she gave us the latest news on how they company is doing. She told us that the two partners have "big plans for Apolla" going forward, which sounds exciting.
Brianne said the company did achieve its sales goals in 2021 of $1 million and registered a "record-breaking year." It is now on track to reach $4 million in sales in 2022 and they expect to double that figure in 2023.
"We have been just working hard to fulfill the orders since we aired. We have been able to keep our products 100% Made in the USA and switch to manufacturers that can continue to grow with us."
She added that the company is heavily focused on building an "incredible community" for its customers to provide them with resources, classes, education and products that help people live whole, healthy lives, both inside and out.
"Stay tuned and follow us on social media to see what comes next!", Brianne said.
July 2022
The company is concentrating marketing its socks on outdoor hobbyists and campers. Perfect timing for the vacation season, the socks will undoubtedly offer extra protection and support for long days on your feet.
The founders also host a regular live Q&A on their social media channels. If you want to ask them anything, go ahead!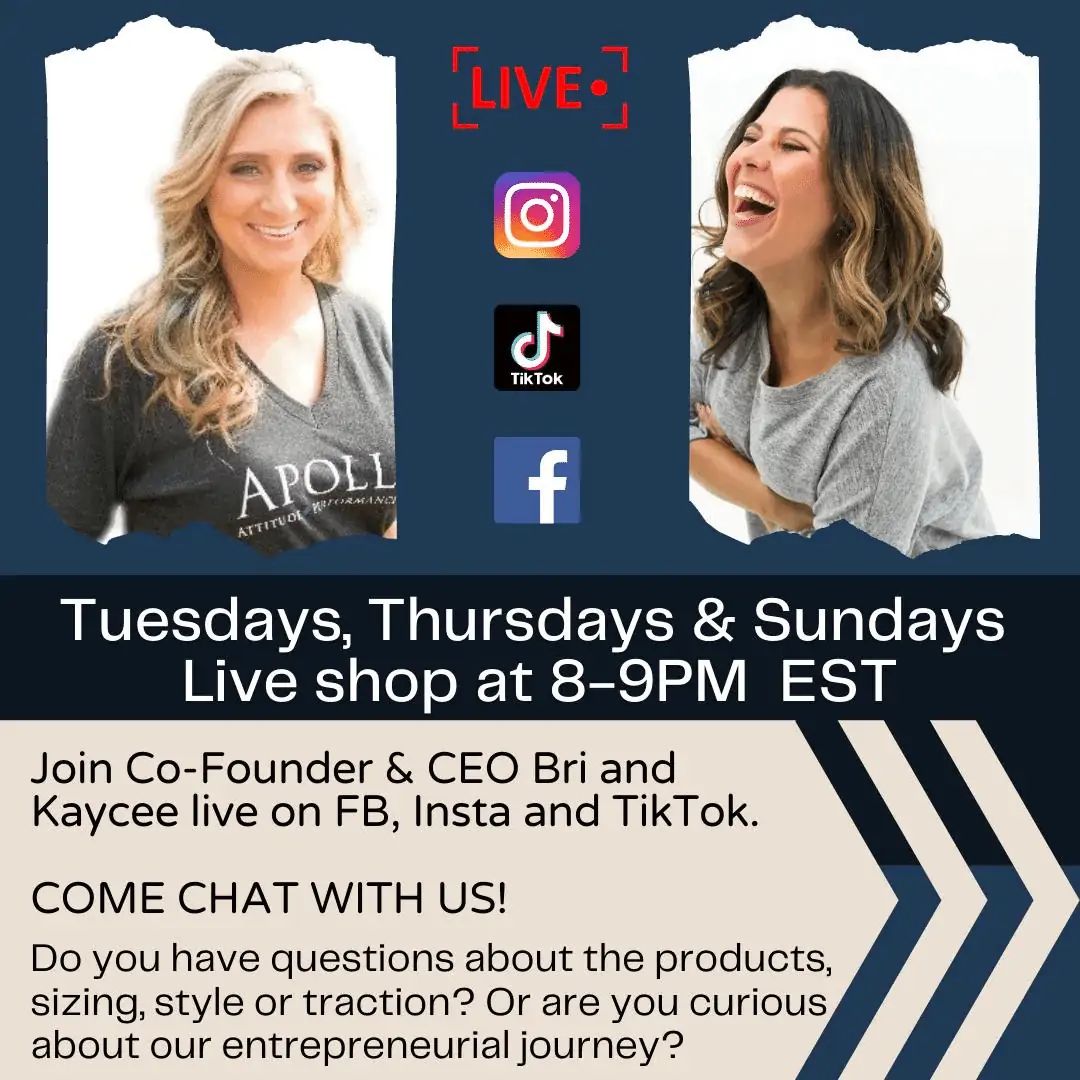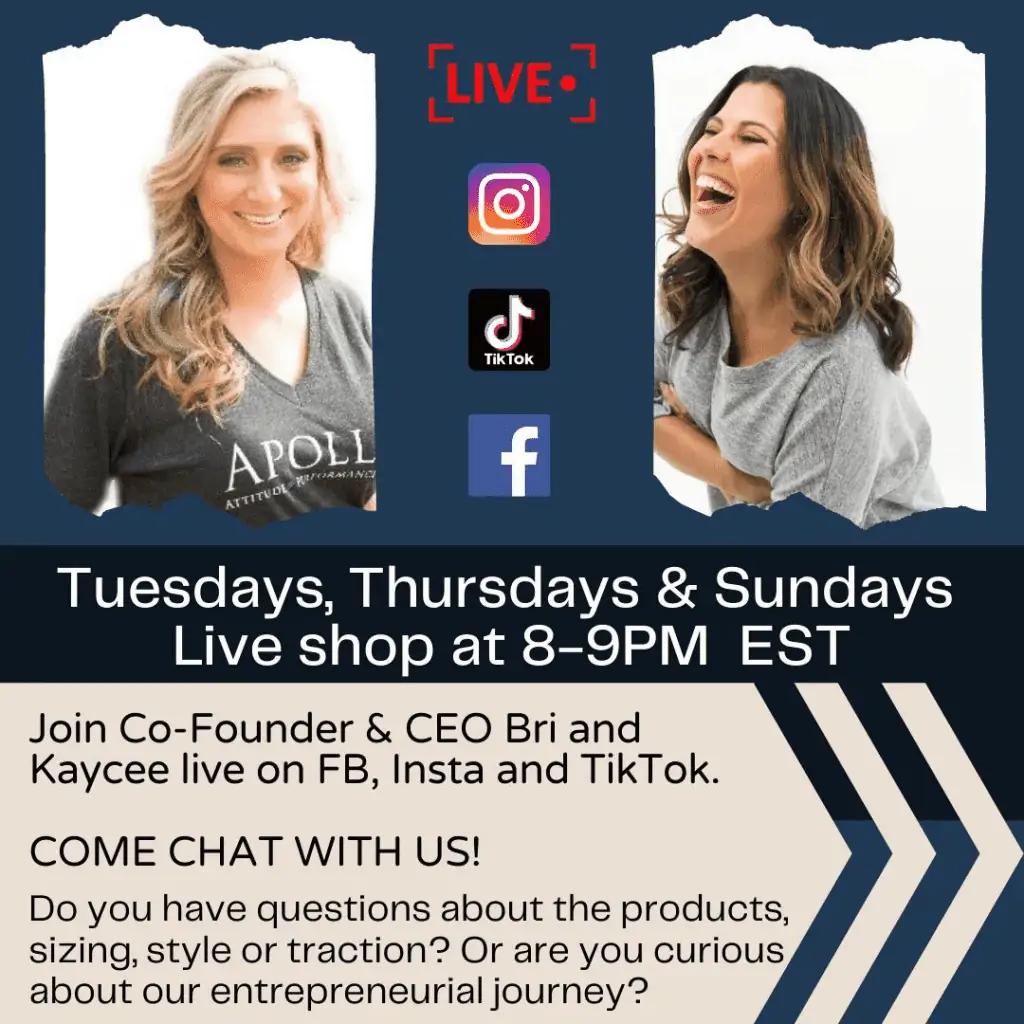 Tweets by ApollaWear
FAQs
What is Apolla on Shark Tank?
Apolla manufactures a line of innovative compression socks to relieve foot pain. The founders went on Shark Tank asking for an investment of $300,000 for 15% equity, valuing the business at $2 million.
Who founded Apolla?
Apolla was founded by Kaycee Jones and Brianne Zborowski. The company is based in Fort Worth, Texas.
When did Apolla go on Shark Tank?
Apolla appeared on Season 13, Episode 18 of Shark Tank. It originally aired on April 1st, 2022.
Did Apolla get a deal on Shark Tank?
Yes, Apolla made a deal with Lori Greiner for $300,000 for 25% equity, 10% more than the founder's original ask. The final valuation of $1.2 million was therefore $800,000 lower than the founder's original valuation of $2 million.
Who invested in Apolla on Shark Tank?
Lori Greiner invested $300,000 for 25% equity of Apolla. She negotiated an increase in equity of 10% from Kaycee Jones and Brianne Zborowski's original ask.
What is Apolla's net worth today?
Apolla's sales increased dramatically after its Shark Tank appearance, justifying Lori Greiner's valuation of $1.2 million. If the company stays on its current trajectory, it is likely to exceed this soon.