Bombas, a company that makes athletic leisure socks, entered the Tank in 2014 seeking to attract an investment from one of the Sharks. What followed was success and attention beyond their wildest dreams. But how did it all start? Did Bombas really become Shark Tank's most successful product of all time? And did the company stick to its philanthropic mission? Keep reading for a full 2022 Bombas Shark Tank update.
What is Bombas on Shark Tank?
Bombas is a clothing brand that is best known for its athletic leisure socks. It is also Shark Tank's most successful product of all time. And along with that, the company also aims to help the homeless by donating a pair of socks with every purchase.
To date, Bombas has donated around 50 million pairs of socks to people in need as they realized that socks were the number one requested item in homeless shelters.
So, what makes Bombas socks different from the standard pair you'd buy in a shopping mall?
Well, for a start Bombas create their socks from Peruvian Pima cotton, which is a natural fiber that grows on the northern coast of Peru. Bombas decided on this fabric not just for its soft and durable qualities, but also because it allows your feet to breathe, keeping them cool in the summer and warm in the winter.
Some other interesting and unique aspects of Bombas socks are the seamless toes, honeycomb arch support systems, and ultra-comfortable performance footbeds. The company's ankle socks also include a blister tab to prevent blisters from forming during general use and exercise.
Since their appearance on Shark Tank, Bombas has also branched out to create underwear, slippers, and T-shirts for women, men, and children. All of Bombas' products come in a range of styles, colors, and sizes with a design for each and every occasion – even formal ones!
Are Bombas socks as great as they claim to be?
At the start of their Shark tank pitch, Randy and David discussed how they tested a range of socks from the cheap mass multi-packs all the way up to $20 niche athletic socks. From this, they took away the aspects which made the niche athletic socks so much better and brought them down to a $9 price point. But are these socks really as good as their competitors? Here is what Bombas customers have to say:
"Bombas are the only socks I have worn for the last four years. They don't wear out or stretch!"
"I have long toes, so these Bombas feel so roomy, AND the backs do not slip down into my sneakers in the middle of a walk. The texture is not thin, but just right for me. The colors are vibrant. I am overall very happy with my purchase."
"These socks are the most comfortable I own. I wish to continue buying more until my drawer is filled with Bombas socks."
Some of the only critics of Bombas socks are their price point. Bombas socks now range from $12.50 upwards, and of course, everyone's shopping habits and budgets are different.
"Bombas socks are OK, but they are too expensive."
"Not sure I will purchase them again due to cost as I am on a limited income."
Bombas Socks
Pros:
Cushioned footbeds

Honeycomb arch support system

Made from Peruvian Pima cotton

Breathable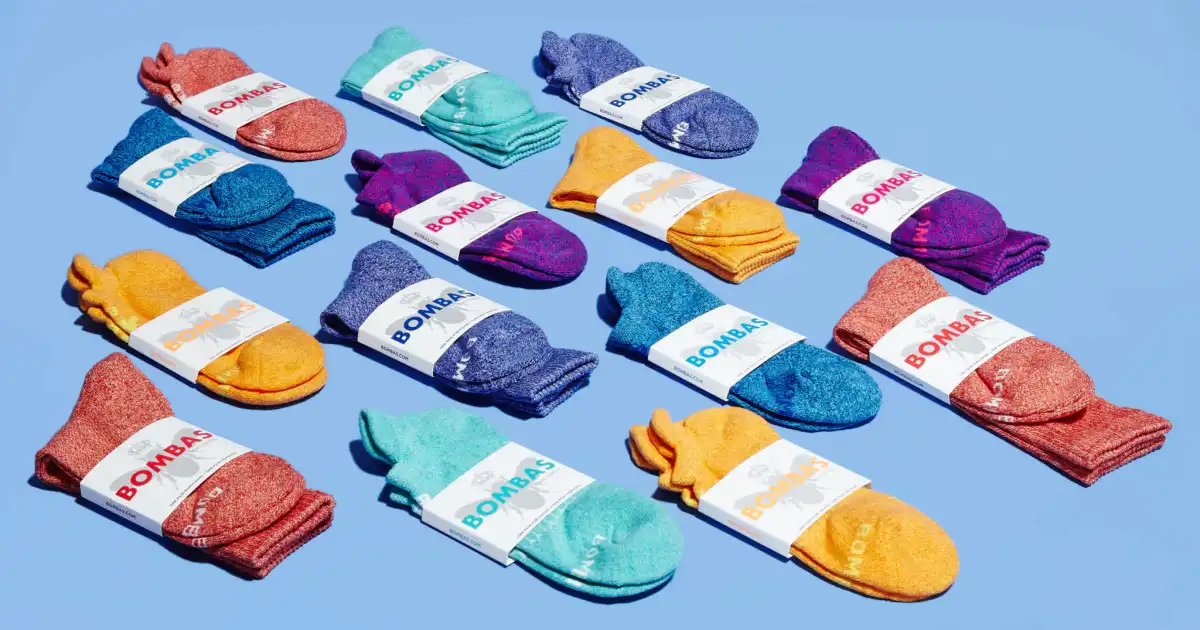 We earn a commission if you make a purchase, at no additional cost to you.
Who are the founders of Bombas?
Randy Goldberg and David Heath founded Bombas in 2013 after becoming friends a few years prior while working for a media start-up company. The entrepreneurs got to work creating high-quality, comfortable socks that were also a fraction of their competitor's price. After two years of research, testing, and development, the Bombas socks were born and available to the public.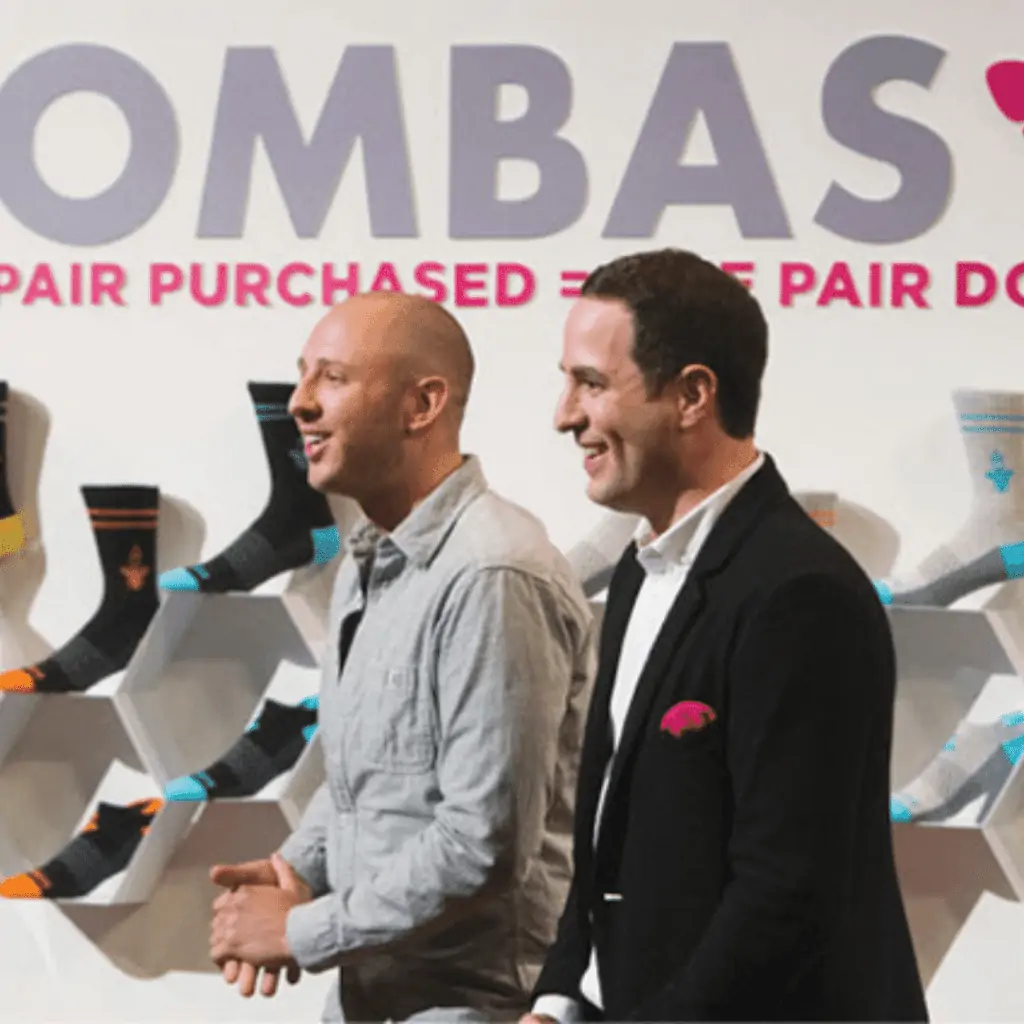 Then came a life-changing moment, both for them and thousands of others. Goldberg and Heath heard a Salvation Army Major say that socks are the number one most requested clothing item in homeless shelters. And from that, they knew they not only wanted to create a pair of socks that stood out from the rest, but they also wanted to give back by donating one pair of socks for every pair sold.
Now, we don't want to give you any spoilers, but we will say that both Randy and David are still active members of the board of directors even though the company has achieved great success.
When did Bombas go on Shark Tank?
Bombas appeared on Season 6, Episode 1 of Shark Tank. It originally aired on September 26th, 2014.
Did Bombas make a deal on Shark Tank?
The founders of Bombas made a deal with Daymond John: the investor paid $200,000 for 17.5% of the sock company. They had originally asked for $200,000 for a 5% stake in their business, so it's fair to say that Daymond did extremely well to negotiate 12.5% more equity.
However, the pitch didn't go exactly as they had planned. Indeed, at one point it seemed certain that the pair would be leaving the Tank empty-handed. The Sharks' main beef was with the founders' valuation of the company: asking for $200,000 for 5% valued the business at $4 million, which couldn't be justified by its sales to date.
After Kevin O'Leary declared himself out, Robert Harjavec and Lori Greiner were quick to follow. Both Robert and Lori didn't agree with the pair using their money to hire customer acquisition specialists to raise their daily base sales.
"When I heard you just now say that you wanted to use the money to hire people, I hate when I hear that, I'm out."

Lori Greiner
Mark Cuban's issue with the company as a whole was the margin made for each sale. When Randy and David came onto the show, they were originally selling their socks for $9 a pair. This gave them a $5 margin for every pair they sold. Mark felt that Randy and David would always have to be selling a substantial amount more than competitors to be making anywhere near the same profit, and for that reason, he was also out.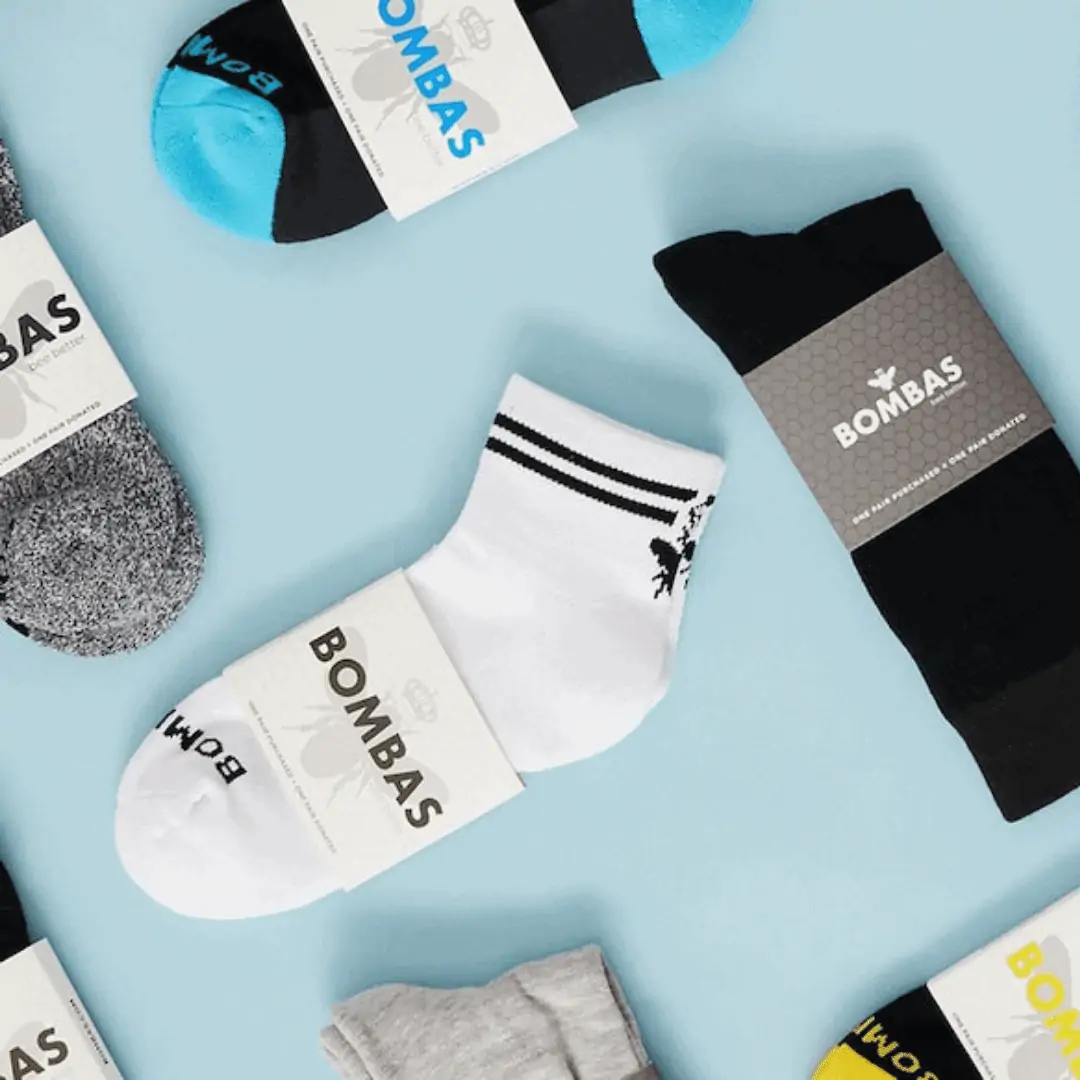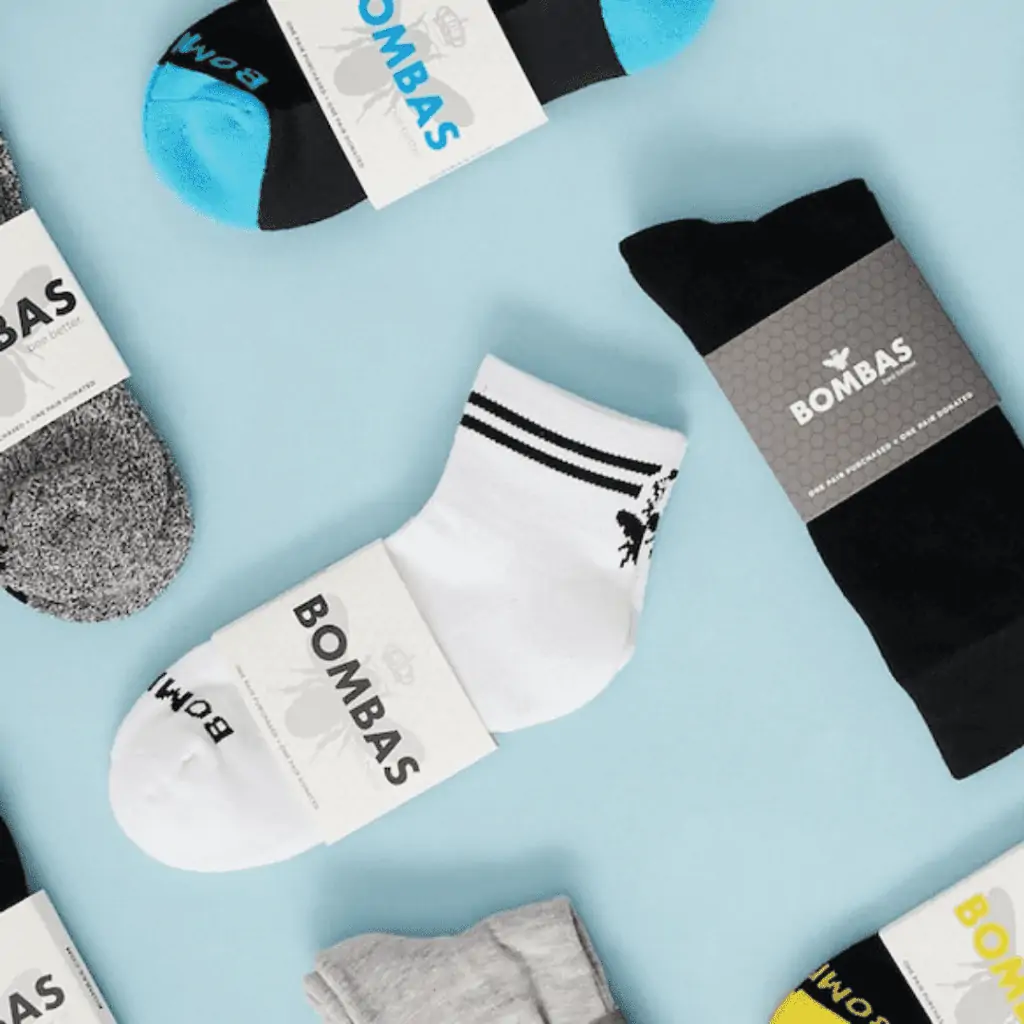 With four out of the five Sharks not interested in the Bombas business, it was down to just Daymond John. Just to remind you, Randy Goldberg and David Heath asked for $200,000 for a 5% stake in their business. As Daymond was the only remaining Shark left, he came in with an offer of $200,000 for a 20% stake in the Bombas company.
The pair didn't like that high percentage stake, and so countered with $200,000 for 15% in the company as well as a $200,000 line of credit.
Daymond instead offered the money for 17.5%, and when Randy and David asked whether they could take a moment to call their CFO, Daymond replied with a straight-up no.
"Your CFO gave you the bad advice already to ask for that valuation. It's you guys, and I don't want to talk to anybody else. As partners, I'm going to talk to you guys, and you're going to talk to me."

Daymond John
Both Randy and David eventually agreed with Daymond's offer and took the $200,000 for a 17.5% stake in the Bombas company.
Bombas Shark Tank Update
It's well known that Bombas was an instant hit when the show aired. But how much success did the company really enjoy? Read on to find out.
What happened to Bombas after Shark Tank?
After that somewhat brutal pitch, you'll be happy to know that Bombas are still selling athletic socks, and they're thriving. In 2018, Bombas made a huge milestone and hit over $100 million dollars worth of revenue.
That number has further skyrocketed, with David and Randy claiming to have now made over $225 million dollars in revenue. And, don't worry, the pair have stuck to their original business model and to this day have donated over 50 million pairs of socks to those in need.
This total revenue is the reason the other four Sharks are surely kicking themselves, as now Bombas is the most successful company in Shark Tank history. It even overtook Scrub Daddy, which was Shark Tank's top business deal for several years!
Now, we know it isn't a competition, but considering all but one of the Sharks dismissed Bombas, it's safe to say that the company has done exceptionally well and there must be a few (very big) regrets amongst the Sharks.
And, along with their great success, the company wanted to keep giving back and also wanted to give their customers what they wanted, which just so happened to be T-shirts and underwear. Similar to their sock donation, Bombas donate a T-shirt and a pair of underwear to a homeless shelter for every item sold, ultimately ticking off other highly requested items.
How much is Bombas worth now?
When Bombas entered the Tank, they initially had a valuation of around $4 million. And although it's hard to know for certain how much Bombas is worth to this day, its most recent valuation was in 2015 which came in at $15 million.
It has been several years since then and Bombas has done nothing but thrive, so we can guarantee that its true net worth today is considerably higher.
How much did Daymond make on Bombas?
Again, this figure is hard to determine as we don't know the true net worth of the company. But, as Daymond received a 17.5% stake in the company for his $200,000 input, we can all agree that he is extremely happy with his decision to invest in Bombas.
Tweets by bombas
Bombas Socks
Pros:
Cushioned footbeds

Honeycomb arch support system

Made from Peruvian Pima cotton

Breathable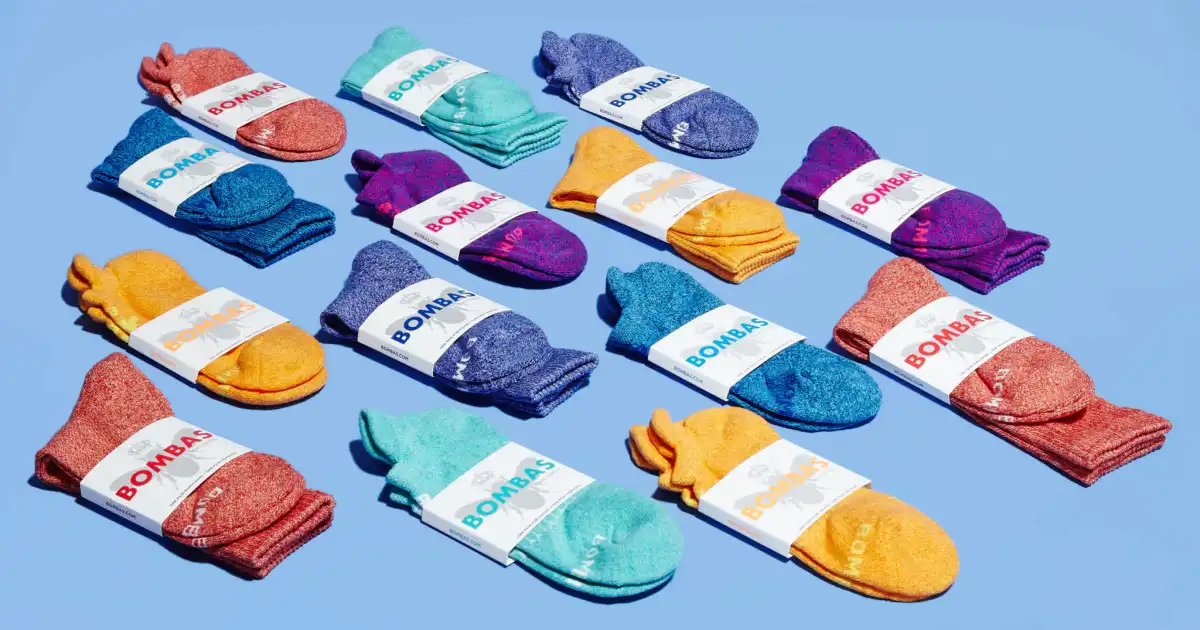 We earn a commission if you make a purchase, at no additional cost to you.