Doorbot, the motion-activated security camera, which we now know as Ring, went on Shark Tank in 2013. But, did Doorbot secure a deal? What did the Sharks think of the idea? And has the company gone on to do great things? Well, here's a 2022 Ring Shark Tank update!
What is Ring on Shark Tank?
Ring, which was formerly known as Doorbot, is a wireless motion-activated security camera that you can install inside or outside of your home.
Originally Ring was designed as a doorbell which gave its users the ability to see who was at their front door in real-time. The wireless doorbell connects to a smartphone application and provides one-way video and two-way audio monitoring.
Ring Video Doorbell Wired
Pros:
Wireless indoor and outdoor security cameras

Compact and easy to install

Mobile phone notifications when the camera detects movement

See, hear, and speak to visitors in real time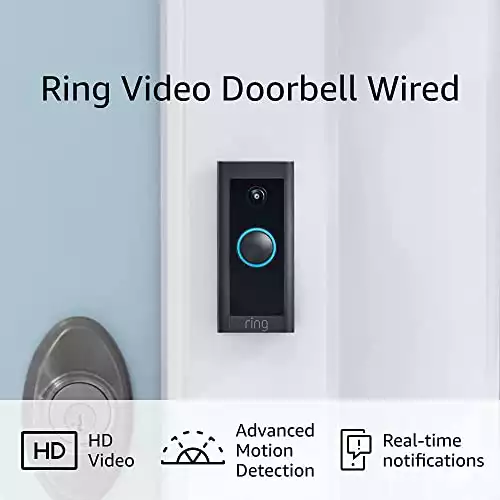 We earn a commission if you make a purchase, at no additional cost to you.
Who is the founder of Ring?
Jamie Siminoff from Los Angeles is the founder of the Ring motion-activated security system.
After earning a degree in entrepreneurship from Babson College, Jamie went on to start numerous companies, the first being a business called Your First International. This company helped entrepreneurs make their dreams come true by turning their ideas and products into realities.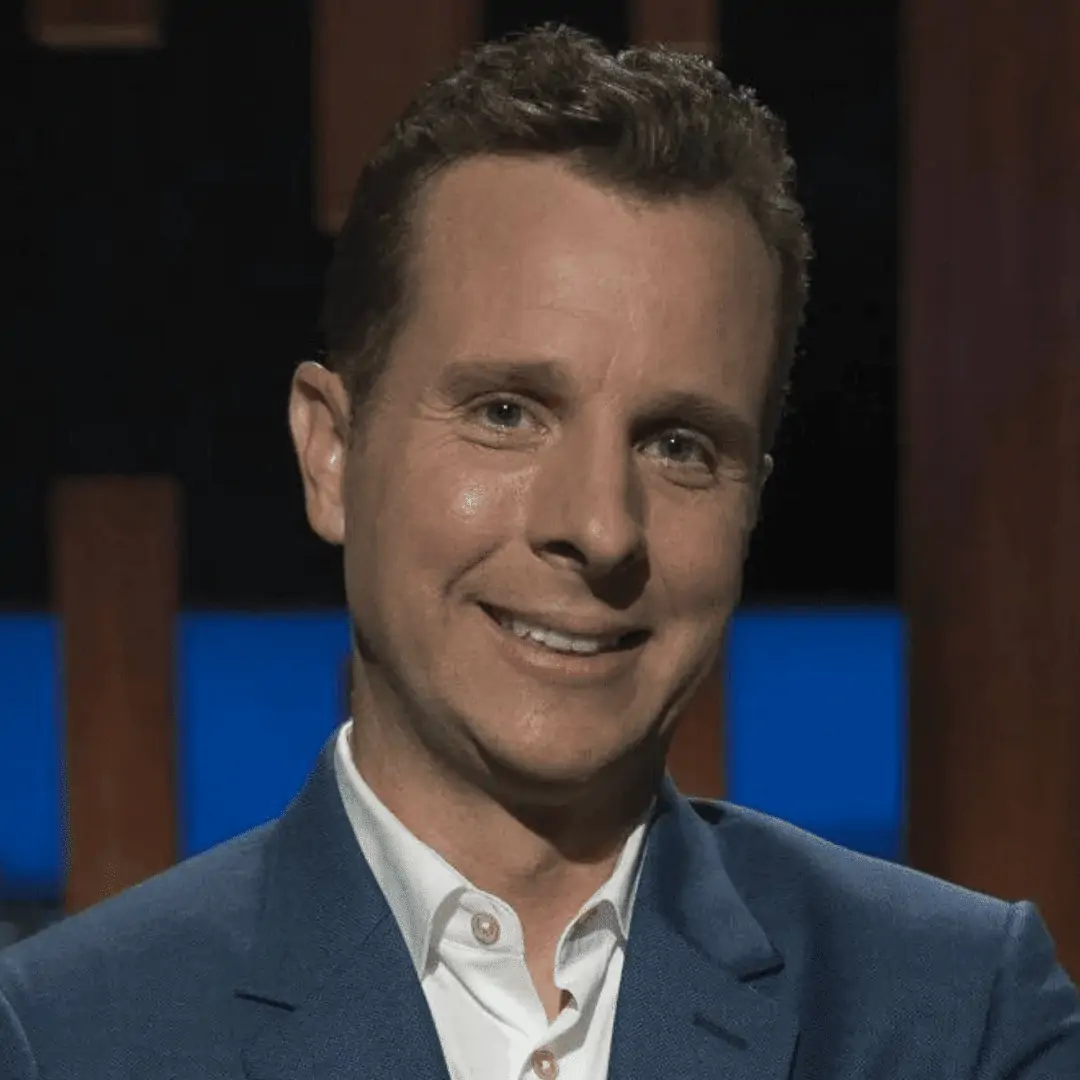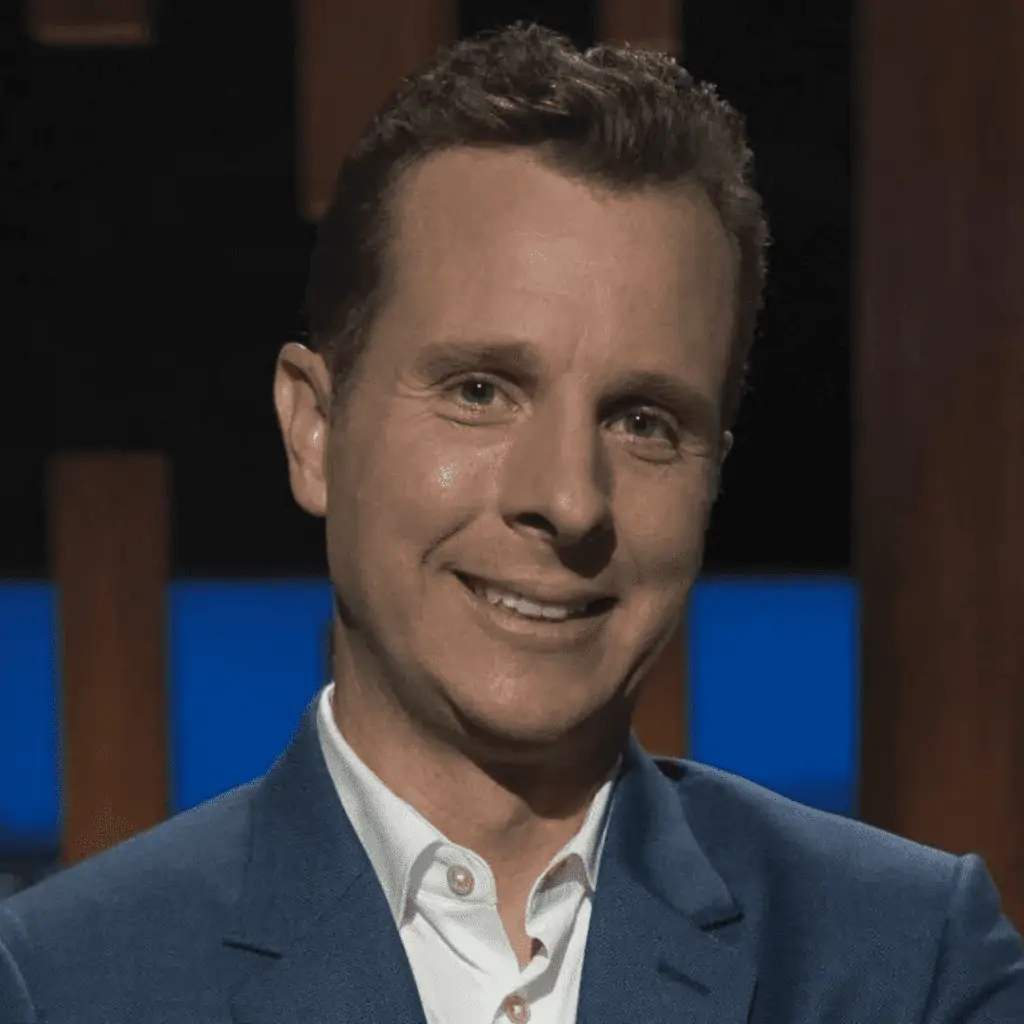 Following on from that, in 2005, Jamie founded a second company named Phone Tag. Phone Tag was the first-ever voicemail-to-text service that Siminoff sold in 2009 to Ditech Networks for $17 million.
With this money, Jamie set off on a new business adventure and started one other company before Doorbot, which was Unsubscribe.com. This company allowed users to unsubscribe from commercial emails quickly and efficiently. Like his Phone Tag business, however, Jamie sold Unsubscribe in 2011, which led to the creation of Doorbot.
Jamie came up with the idea of a doorbell-camera hybrid because his wife wasn't always able to hear the doorbell ring, inevitably causing him to miss important mail deliveries in the process. After searching high and low for a doorbell that could connect to your smartphone, he realized there wasn't any on the market.
With his entrepreneur brain working in overdrive, he had a proverbial light bulb moment and thought up the idea of his Doorbot camera. He later officially founded the Doorbot company in 2012 and then sold his first-ever video doorbell in 2014.
After Jamie Siminoff appeared on Shark Tank, he changed the company's name from Doorbot to Ring after a suggestion from one of his investors. This new name aligned with the brand mission and also conveniently resonated with the sound of a doorbell.
When did Ring go on Shark Tank?
Ring, or Doorbot as it was known then, went on Shark Tank in Season 5, Episode 9. It was originally aired on November 15th, 2013.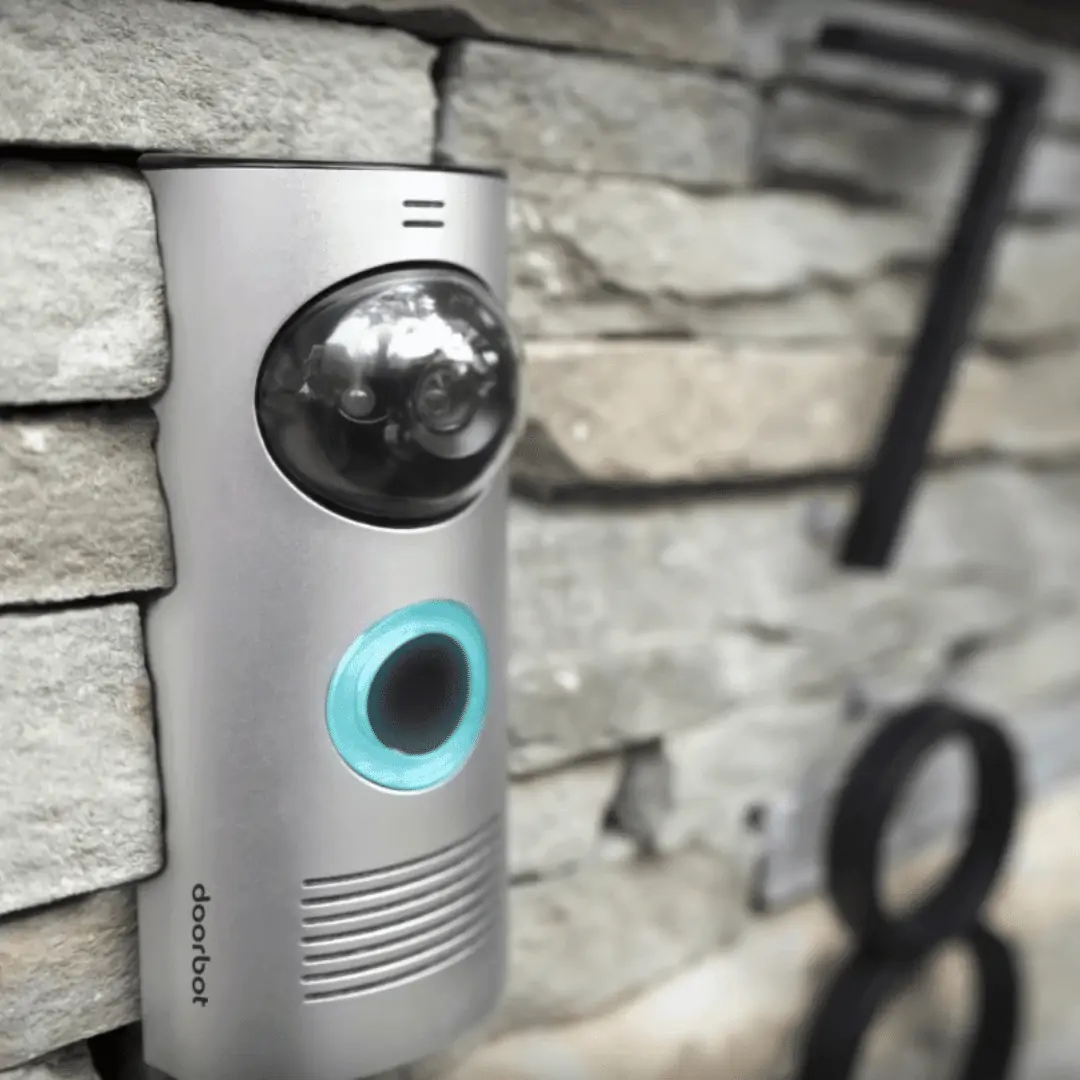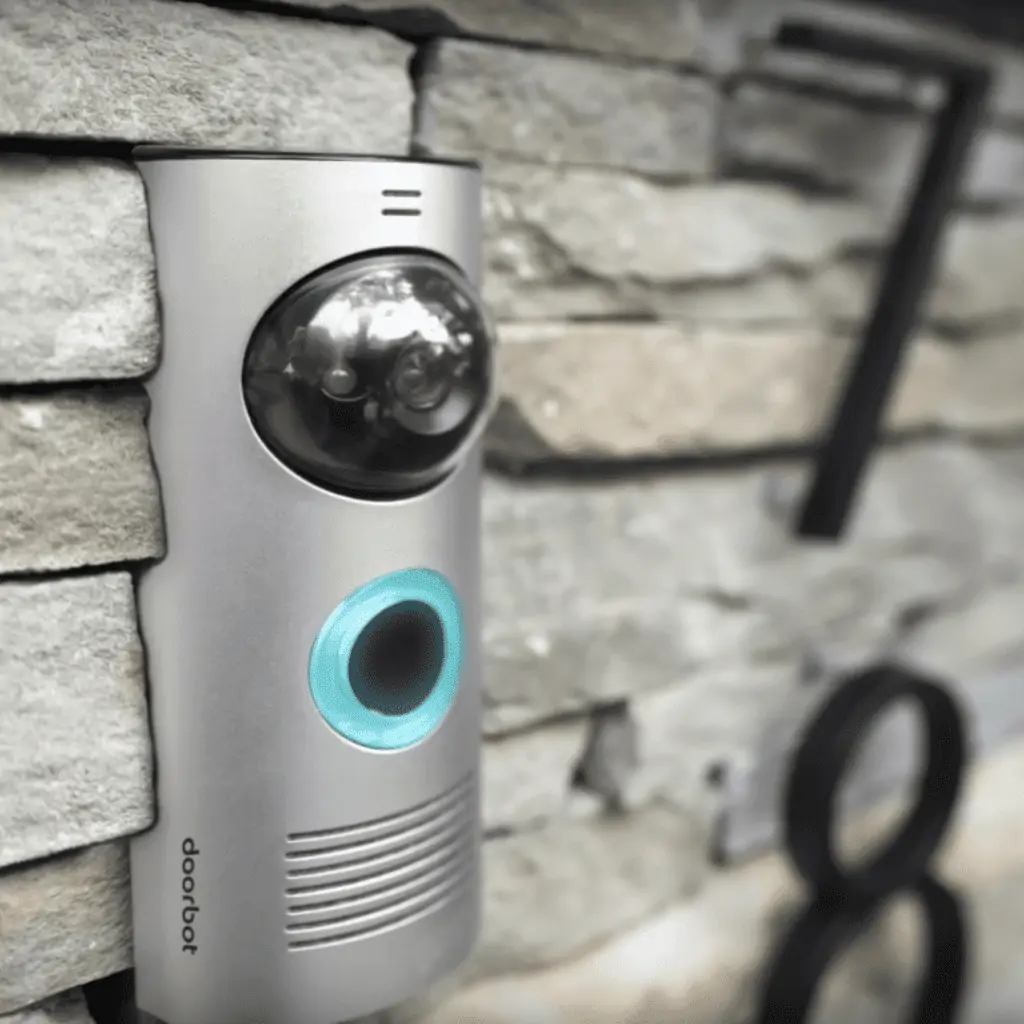 Did Ring make a deal on Shark Tank?
Ring did not make a deal on its Shark Tank appearance. Ring later became an extremely profitable and well-known business, with Amazon purchasing the company for $1 billion dollars in 2018. Therefore it's safe to say that the doorbell camera is the show's biggest miss to date.
The company's drastic increase of sales post Shark Tank could have even competed with the Tank's biggest wins, such as Bombas and Scrub Daddy. Maybe it would have taken the top spot, but as the Sharks didn't invest, that's something we'll never know.
How much did Shark Tank offer for Ring?
Jamie Siminoff originally asked for $700,000 for a 10% stake in his company on Shark Tank. But despite the impressive pitch, only one Shark, Kevin O'Leary, made an offer. Kevin offered Doorbot $700,000 for a 10% royalty, which would then drop down to 7% once he makes back his $700,000. But, he also wanted 5% of the company's equity right then and there.
Before Kevin's offer, however, a few of the other Sharks had a thing or two to say about the Doorbot Shark Tank pitch. The first was Lori, who praised Jamie for his idea and said that he has the potential to take his Doorbot camera idea even further. Her issue, however, was that she couldn't see how this product distinguished itself from other competitors, and for that reason, she was out.
The next Shark to remove himself from potentially partnering with Jamie was Mark Cuban, who couldn't see the camera progressing to a point that would be worth his while. Daymond John followed shortly after by comparing the smart doorbell to other companies such as ADT. He predicted that ADT would add a product such as Ring to their services in some sense, and with that statement, he was also out.
Robert Herjavec also decided not to invest in Doorbot as he believed the camera isn't an internet play but a consumer device whose price point would drop rapidly as the volumes go up.
After losing four Sharks, Jamie only had one left, Kevin O'Leary. Jamie countered Kevin's offer with a proposed $700,000 loan that he would pay back with 10% interest, plus 3% equity. However, Kevin wasn't too happy with this offer and let Jamie know he wasn't interested.
"Honestly, I do appreciate the offer, but at the same time, that money that you'd be taking on the royalty I'd need to reinvest back into this business."

Jamie Siminoff
Who invested in Ring on Shark Tank?
During Jamie's pitch on Shark Tank, none of the Sharks invested in the company. Kevin O'Leary did make an offer, but Jamie respectfully declined.
Did Ring get turned down on Shark Tank?
Four of the five Sharks declared themselves out after Jamie's initial pitch, so yes, we can say that the Sharks turned down Ring. In the end, only Kevin O'Leary had an offer for Jamie Siminoff, but the founder felt he couldn't accept it. Given the success that Doorbot/Ring later enjoyed, it is safe to say that this product is the Sharks' biggest ever regret.
Watch the full pitch below:
Ring Shark Tank Update
Doorbot went on to achieve unprecedented success after the Shark Tank show aired. Here are all the details on what happened next.
Who bought Ring on Shark Tank?
Although none of the Sharks were interested in the Doorbot company, there was someone on the outside who saw true potential in the business, and that was British billionaire Sir Richard Branson, who invested in the product shortly after its loss on Shark Tank.
Then, in 2018 Amazon, the world's largest online retailer, bought Ring for more than $1 billion dollars. So, yeah, if that wasn't the biggest miss in Shark Tank history, then we don't know what is!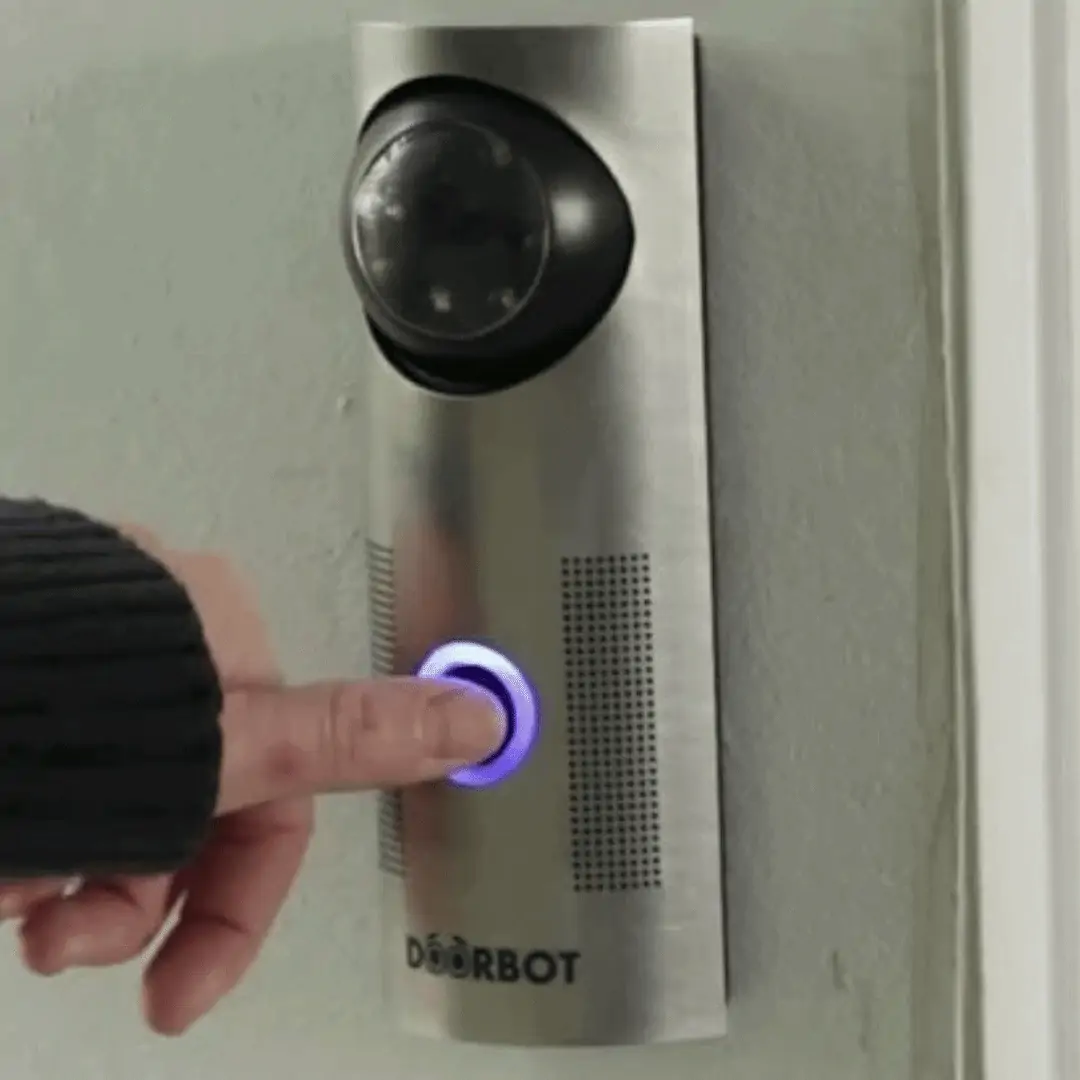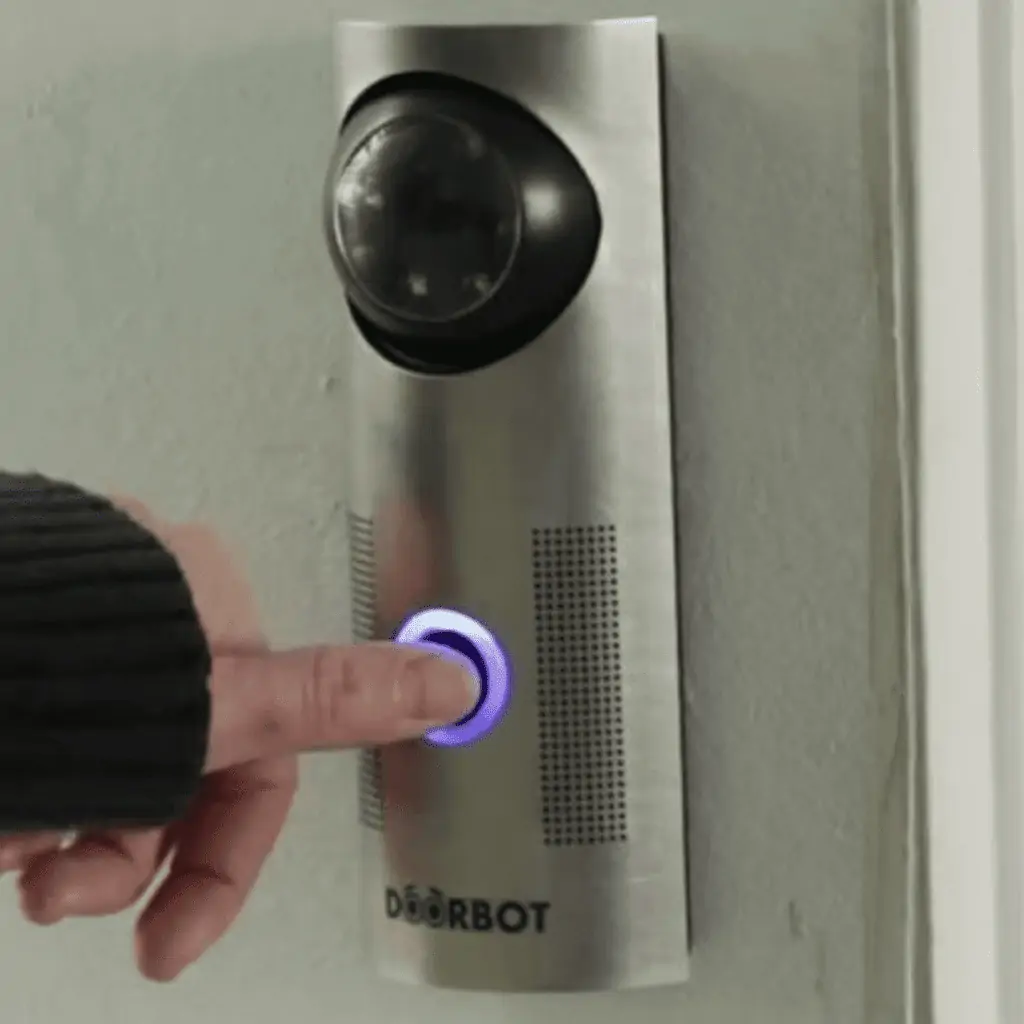 How much did Ring make after Shark Tank?
Before the Shark Tank episode even aired, Siminoff was able to raise the $700,000 he was initially looking for from investors. But, things really kicked off after Shark Tank's air date as Siminoff claims that sales of Ring jumped up by an additional $5 million.
The company then had a group of venture capital investors, one of them being Sir Richard Branson, who invested money that eventually led to the company having a total valuation of $60 million. Not long after, the Ring company raised even more money from investors, taking the total up to $109 million.
Before long, Amazon bought the doorbell home security system for $1 billion dollars, and with future ideas in the mix, including gadgets with enhanced motion sensing, it's safe to say that Ring will make its way into many more homes throughout the world.
What is Ring worth today?
When Amazon acquired Ring in 2018, the company was estimated at a value of $1.2 billion to $1.8 billion dollars. However, it's been four years since this estimation, and although we don't know the company's true value, with over 20 million homes throughout America alone using a Ring security camera, we can guarantee the company is worth a whole lot more.
And if you're wondering how Jamie is doing, well, Jamie Siminoff's net worth is estimated to be over $350 million, so it's safe to say he's doing just fine. He even did a full 180 and appeared as a guest Shark on Shark Tank.
What do customers think of Ring?
The once doorbell-only company has now branched out into different aspects of home security systems, and with millions of customers all over the world, it's interesting to know what they think of the product that the Sharks deemed unworthy of their investment.
"It was easy to connect to my wifi and very easy to install. The directions are clear and simple, the best I've seen on a product like this."
"We live next to open land, which I love, but it's also a little scary. Since we have the Ring doorbell, I feel safer."
"Thieves immediately notice the Ring Video Doorbell Camera, which stops them dead in their tracks."
Tweets by ring
Ring Video Doorbell Wired
Pros:
Wireless indoor and outdoor security cameras

Compact and easy to install

Mobile phone notifications when the camera detects movement

See, hear, and speak to visitors in real time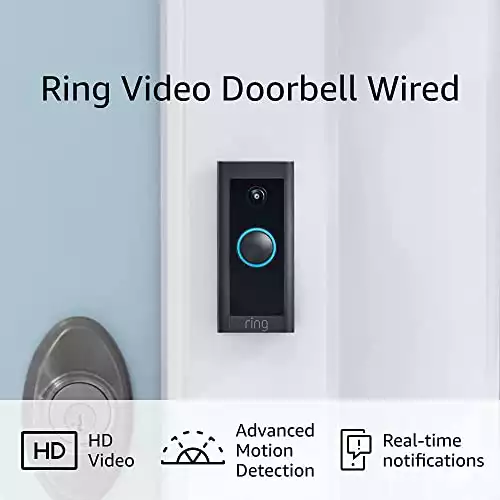 We earn a commission if you make a purchase, at no additional cost to you.