Steve Skillings dreamed of a work-from-home environment free from distractions and other disturbances. But unfortunately, BusyBox failed to impress the Sharks enough to make a deal. Find out what happened next in this BusyBox Shark Tank update.
BusyBox: A modern solution to a modern problem
Steve Skillings and Connor Smith founded BusyBox, which manufactures electronic "Do Not Disturb" signs for homes.
The pair brought two versions of their device to Shark Tank. Essentially, both models are customizable signs that warn people not to enter a room. The idea is to help people to create a quiet space in their houses and shared living spaces where they can work uninterrupted.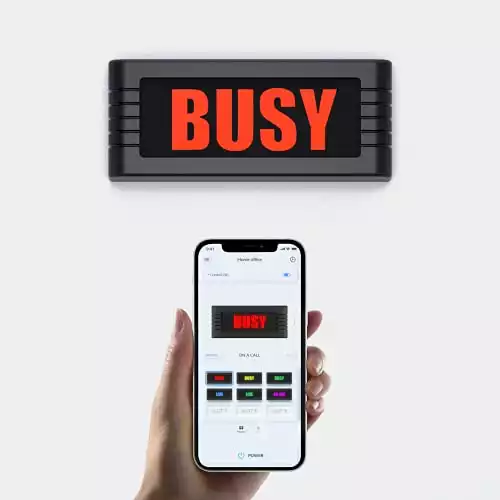 We earn a commission if you make a purchase, at no additional cost to you.
BusyBox can be mounted on doors and walls easily, and connects with your phone and other devices via Bluetooth. Customers can operate the device using their app and sync it with various apps such as Google Calendar and Slack.
There is also an option to control BusyBox with voice commands using Siri or Google assistant.
BusyBox S is the simpler version, with an LED that can change colors and brightness. It is an illuminated box with six slide-in signs: BUSY, LIVE, ON AIR, DO NOT DISTURB, ON A CALL, and RECORDING. Customers can use a 3D printer to create additional slides or order them from BusyBox. The device is available on the company's website and Amazon for $129.
BusyBox D is the digital version with a 1280 x 480 pixel display and is available for $299 on the startup's website. Customers can choose a sign from a status gallery or create their own custom messages.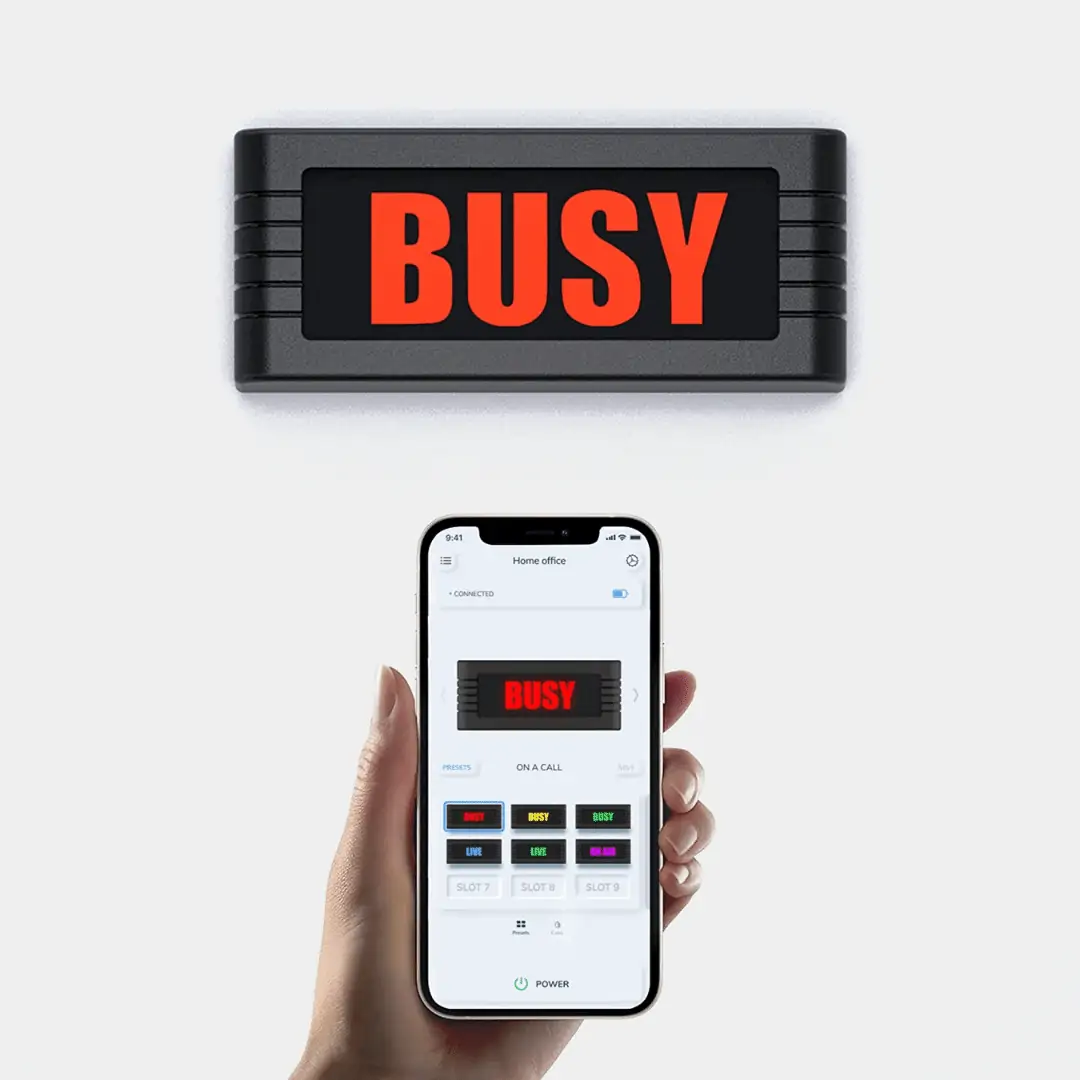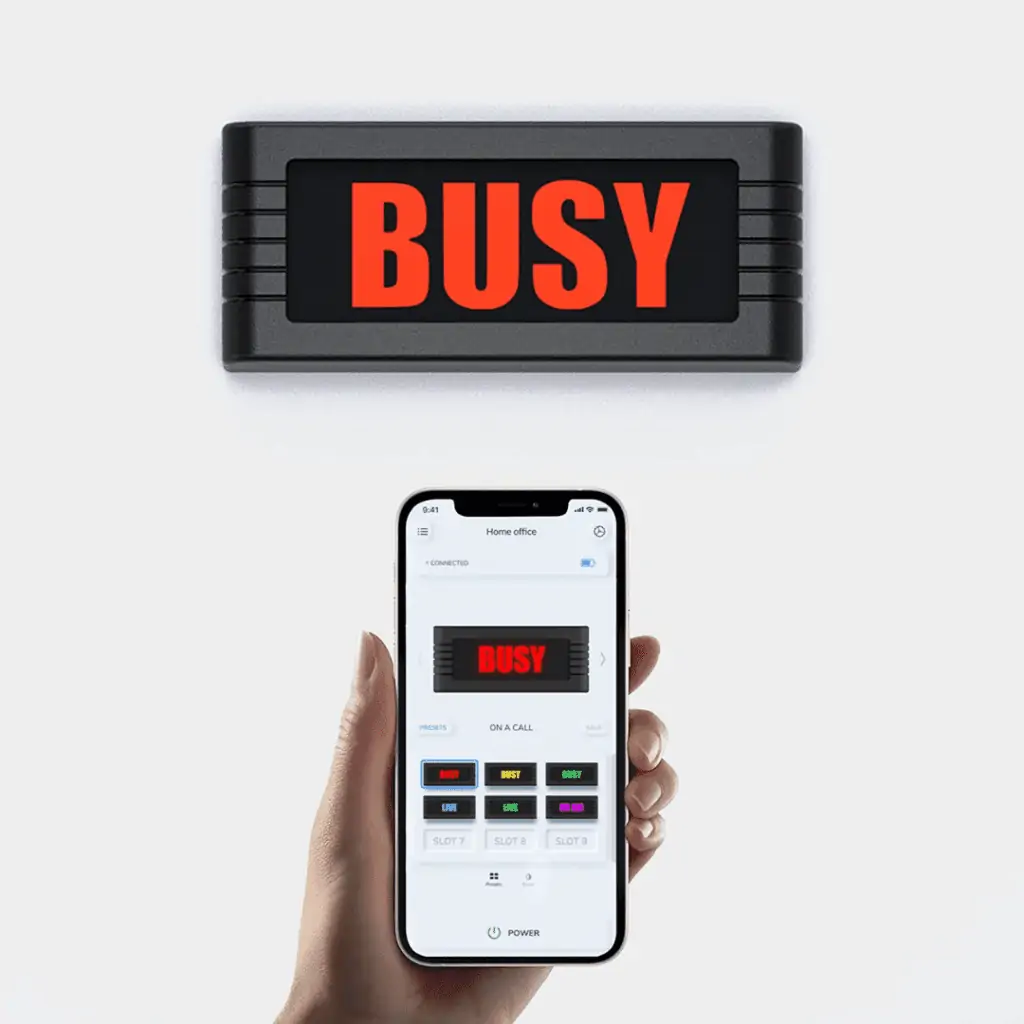 BusyBox's journey to the Tank
Steve Skillings thought of creating the product in 2020 while working from home. The idea came to him when his wife and daughter walked in while he was on a video call. His solution was to buy an "ON AIR" sign to end these interruptions.
However, when he researched the market, he was surprised to discover that no one offered a suitable product. So, he created a customizable device himself.
His Mechanical Engineering education and Business degree from Portland State University were instrumental in these efforts. Skillings also had previous experience starting JamHub in 2009 and BandLab in 2012 to create new products for musicians. On top of that, he runs Inventive LLC to help others bring their creations to life.
The company launched a successful fundraising campaign on Indiegogo in 2020 and raised $322,202. This funding helped the startup in the initial phase. Steve reported strong sales in 2020 and completed the year with $299,000 in revenue, and at the time of the show, sales for 2021 stood at $129,000.
BusyBox's long-term vision discourages the Sharks
In Season 13, Episode 19, BusyBox founders Connor Smith and Steve Skillings took their product onto Shark Tank.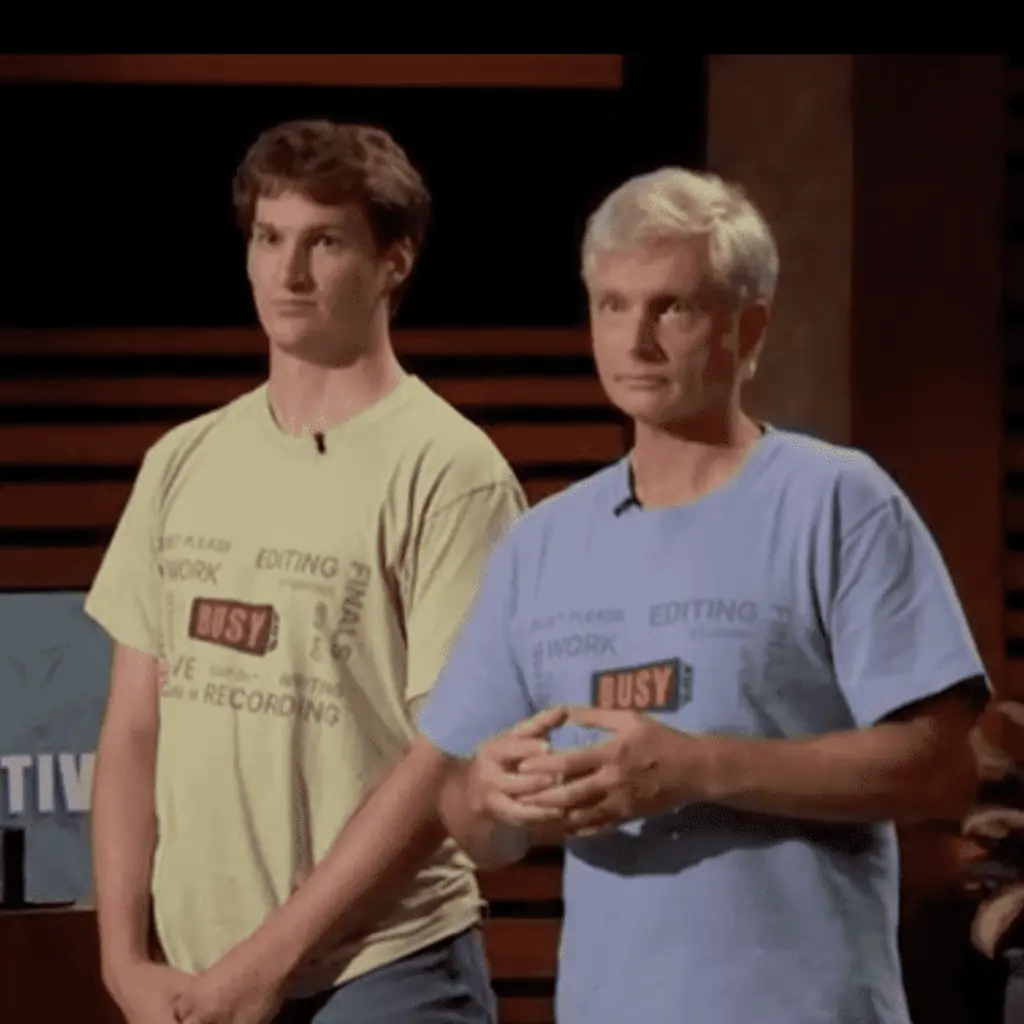 The pair's initial presentation seemed to go well and had the Sharks intrigued. But when Skillings explained how the company wanted to expand beyond signs, first into wider productivity tools like microphones and cameras, then into the wellness space more generally, the Sharks began to lose interest.
First, Mark Cuban dropped out on the principle that he never likes investing into any company that strays into the wellness space. For similar reasons, he also passed on the opportunity to invest in Liberate in Episode 9 of the same season.
Robert Herjavec had a similar opinion. He acknowledged that the founders were following a trend with BusyBox. The pandemic restrictions had forced a considerable portion of the workforce to set up offices at home, and there was a real need for these new work-from-home professionals to work uninterrupted. BusyBox, therefore, was right on point in addressing this need.
However, Herjavec found the idea of branching out beyond that to be a little reaching. He believed that many work-from-home employees wouldn't have the need for such products, limiting the potential customer base.
Ultimately, the two Sharks were not on board because they couldn't see any long-term prospects for the company.
High price hampers BusyBox's scalability
Lori Greiner backed out from a deal over the price. She said the $299 is just too high a price point that will stop it from being sold to many households.
Daymond John was on the same page as Lori Greiner. He told Steve that the product is not relatable to most people at the current price. In simple terms, it is not scalable and will not recover its invested capital, let alone ensure long-term margins for future growth.
Kevin O'Leary was also unconvinced by the company, despite believing there could be a market for the signs. He wished the entrepreneurs all the best before declaring himself out as well.
Likewise, many Shark Tank fans criticized the price point for BusyBox. One Redditor wrote, "The website made me do a double take looking at the suggested original prices." Another added, "Seriously. It should be $29.99, not $299."
BusyBox Shark Tank update
Despite misgivings from both the Sharks and potential customers, BusyBox continued with its plans to launch three new devices: Pixel, Standard Max, and Control Center.
Pixel breaks the stiff price point and offers customizable digital sign messages at $199. It comes with all the features of BusyBox D, but on a simpler (and cheaper) 256-pixel screen. Standard Max holds an upgraded battery that lasts 240 hours compared to 120 hours on BusyBox S.
Skillings continues to seek funding to support the launch of these new devices and is working on plans to go live on Start Engine. The funding platform allows anyone to invest and own shares in startups and early growth firms. It remains to be seen what the future for BusyBox holds.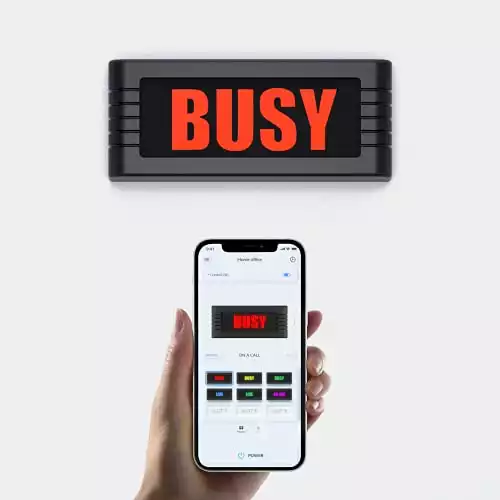 We earn a commission if you make a purchase, at no additional cost to you.
Tweets by BusyBoxSign
FAQs
What is BusyBox on Shark Tank?
BusyBox is a business that manufactures colorful and customizable "Do Not Disturb" door signs. The founders went on Shark Tank asking for an investment of $200,000 for 15% equity, valuing the business at $1.33 million.
Who founded BusyBox?
Connor Smith and Steve Skillings from Massachusetts founded BusyBox. 
When did BusyBox go on Shark Tank?
BusyBox appeared on Season 13, Episode 19 of Shark Tank. It originally aired on April 8th, 2022.
Did BusyBox get a deal on Shark Tank?
Unfortunately, BusyBox was unable to convince the Sharks that its ask of $200,000 for 15% equity was a good business opportunity.
Who invested in BusyBox on Shark Tank?
After the pitch by Connor Smith and Steve Skillings, none of the Sharks were persuaded to invest in BusyBox.
What is BusyBox's net worth today?
The founders of BusyBox valued the company at $1.33 million, but as no Sharks decided to invest in the company it remains to be seen what the company is truly worth today.