In 2021, Olivia Bowser (Liv) dangled her baited line in the Shark Tank. The bait? A mental health studio, Liberate, which is designed to help people reduce stress and increase their happiness.
But does it really work? Did the Sharks take the bait? And, what happened after the show? This Liberate Shark Tank update has everything you need to know!
What is Liberate on Shark Tank?
Liberate is a mental fitness studio. It provides virtual classes and programs to help guide individuals and teams to boost their confidence and ease anxiety. In 2021, the company went on Shark Tank seeking an investment.
The studio is designed to help strengthen your mental well-being. The company offers live classes to enhance people's mental states. While there is an emphasis on online classes, the business also provides in-person courses.
Every session involves a series of mindfulness activities designed to promote the 3 Cs: Connection, Confidence, and Calm. A team of certified meditation and mental health leaders deliver the sessons, each bringing their own unique expertise to the table.
Classes focus on practices that exercise the mind. Every aspect is said to help proactively strengthen your mind in different areas.
Physical movement strengthens your focus, reduces anxiety, and alleviates stress.
Conversations decrease lonely feelings while increasing your sense of belonging.
Journaling helps you become intentional; it enhances your creativity and improves your mood.
Meditation can help manage negative emotions and racing thoughts and increase self-awareness.
Working on your mind helps build awareness, acceptance, creativity, self-love, and positive thinking skills.
What are Liberate customers saying?
So far, I haven't see any negative reviews or input from people who have tried the program. Here's a selection of real comments that represent what customers think:
"The structured approach is excellent."
"Went from feeling anxious to happy and refreshed after class."
"The different aspects of all-in-one practices improve my daily life."
Many customers find that the group aspect helps form bonds with other people during the sessions.
Users love that Liberate makes mental health and wellness accessible, and the dedicated app makes it extremely convenient to connect.
Customers also appreciate the live videos and find that they are beneficial.
Currently, the company holds a 5-star rating.
We earn a commission if you make a purchase, at no additional cost to you.
How does Liberate work?
Customers sign up for individual or team courses on the official website. Each Liberate class engages participants in a flow of intentional activities to inspire calmness through meditation and mindfulness.
Individuals can work their mental muscles via self-guided programs on-demand, weekly live classes, and the Liberate Studio library which features over 100 meditations, programs, and workshops. The site is easy to navigate: just follow the prompts to get started.
Live Liberate classes and new mental fitness workouts are added weekly, with new programs added monthly. The Liberate Method was developed by a Mental Performance Coach, blending gentle physical fitness and movement with mindfulness activities such as journaling.
Interested individuals can sign-up for a 7-day free trial brought by the first mental fitness studio of its kind. An unlimited membership with Liberate is currently $19 a month and includes:
Access to the Liberate community group
Live weekly classes
Journaling prompts
Liberate meditations and workshops
Over 100 Liberate Method classes on-demand lasting between 5 and 60 minutes
Liberate also offers an all-access subscription model for $49 a month, granting participants full access to all materials. The library makes it easy to look back on previously covered material and information. And if you miss a live session, you can catch up later.
The classes practice or incorporate a flow of conversation, movement, meditation, and reflective journaling.
Who founded Liberate?
Liberate was founded by Olivia ("Liv") Bowser. Liv earned a degree in Marketing from Syracuse University. After university, she went into digital marketing with companies such as Foodstirs Junk-Free Bakery, a healthy snack kit company.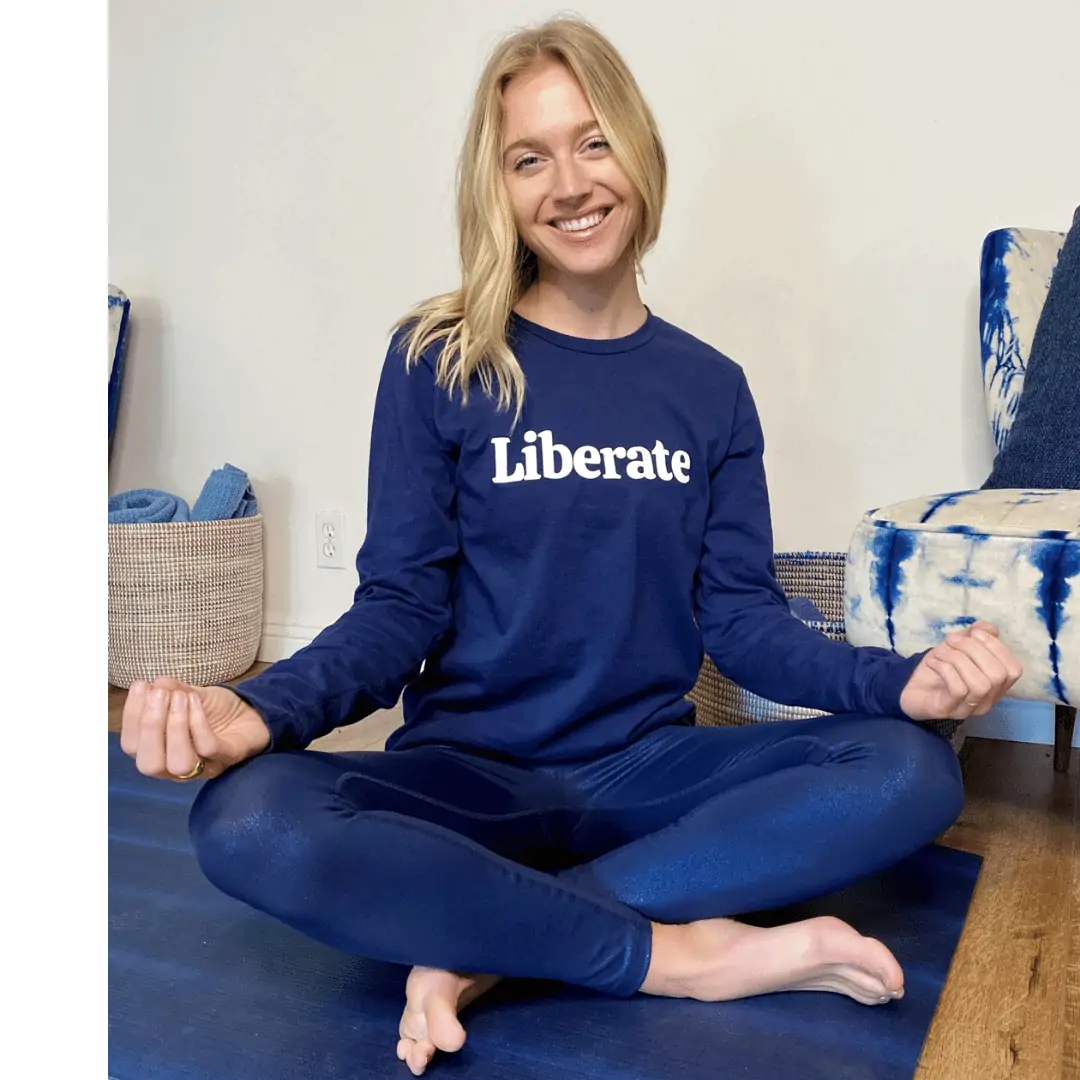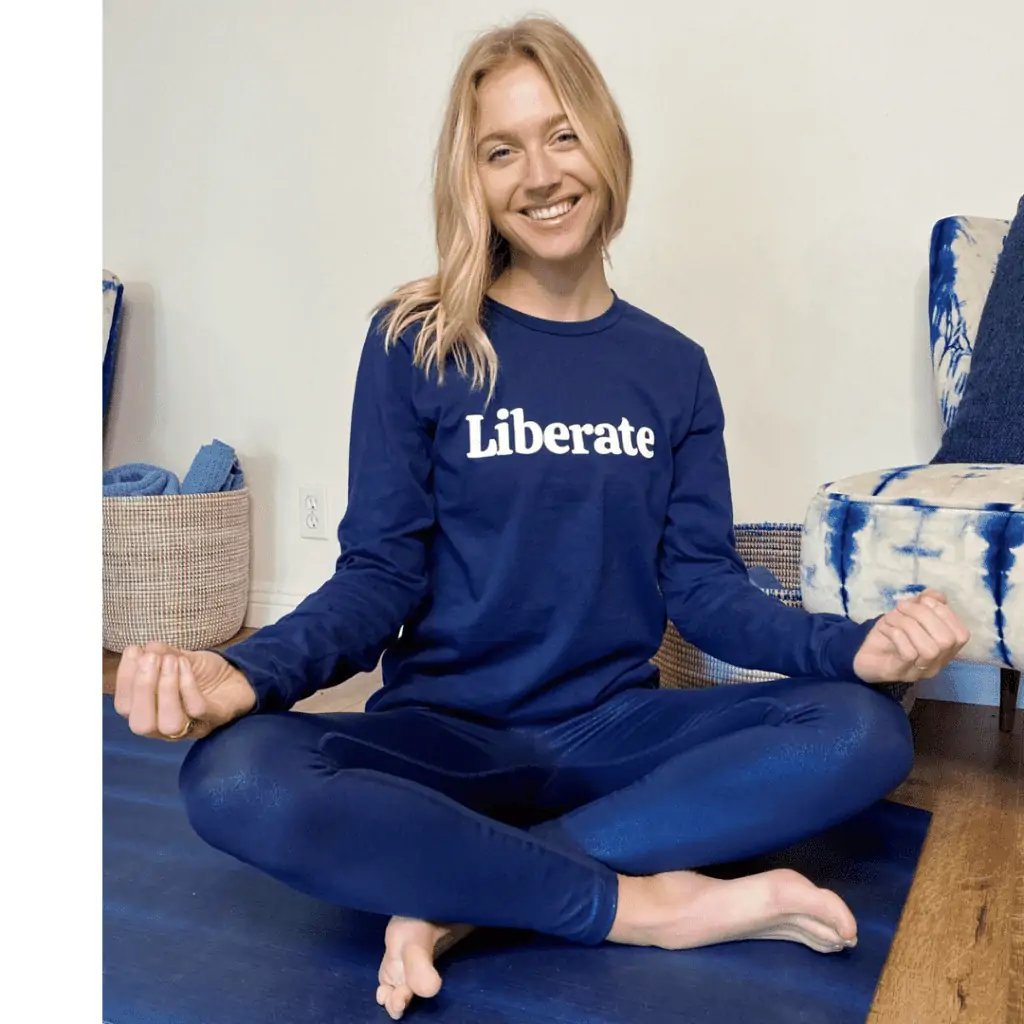 According to Liberate's founder, her inspiration to become a yoga mat welding teacher came from realizing the extensive amount of resources available for physical fitness but a total lack of mental health classes by comparison.
How does someone with a background in marketing become a mental health club guide? Liv also earned her certification as a meditation and mindfulness teacher through the School of Positive Transformation. Digital marketing may have been her profession of choice, but this business seems to be her passion.
When did Liberate go on Shark Tank?
Liberate appeared on Season 13, Episode 9 of Shark Tank. The show first aired on December 17th, 2021.
Did Liberate get a deal on Shark Tank?
No! Liberate Studio's founder confidently went into the Shark Tank but walked out without a deal. The sales figures were a red flag for the Sharks, who found the concept promising but felt she should have made more than $50,000 in sales to date, which they attributed to her pricing scheme.
Olivia Bowser presented her ask of $200,000 for 10% equity. When the Shark Tank episode aired, she stated that the company's total lifetime sales were $50,000. However, the Sharks were unimpressed.
"You're right on. You're on trend; you're on need; you're on value," Mark Cuban exclaimed in response to Olivia's pricing model. He followed up with, "Sell at a premium, don't sell out of desperation"; similar businesses charge $25 to $40 for their class.
In the words of Robert Herjavec, "I love everything about what you are doing, but there are big companies doing similar stuff!" When Olivia refuted, Robert Herjavec was quick with a comeback; "I just think you need to go on a journey to learn more before I come with you. I'm out!"
He's not wrong, there is indeed competition in the mental health space, and the other Sharks couldn't help but agree. The Sharks believed Olivia had a scalable system that she hadn't yet incorporated into her business model.
Daymond John echoed the other Sharks and backed out. Lori Greiner loved the idea but felt that Liv didn't realize the idea's potential like she should.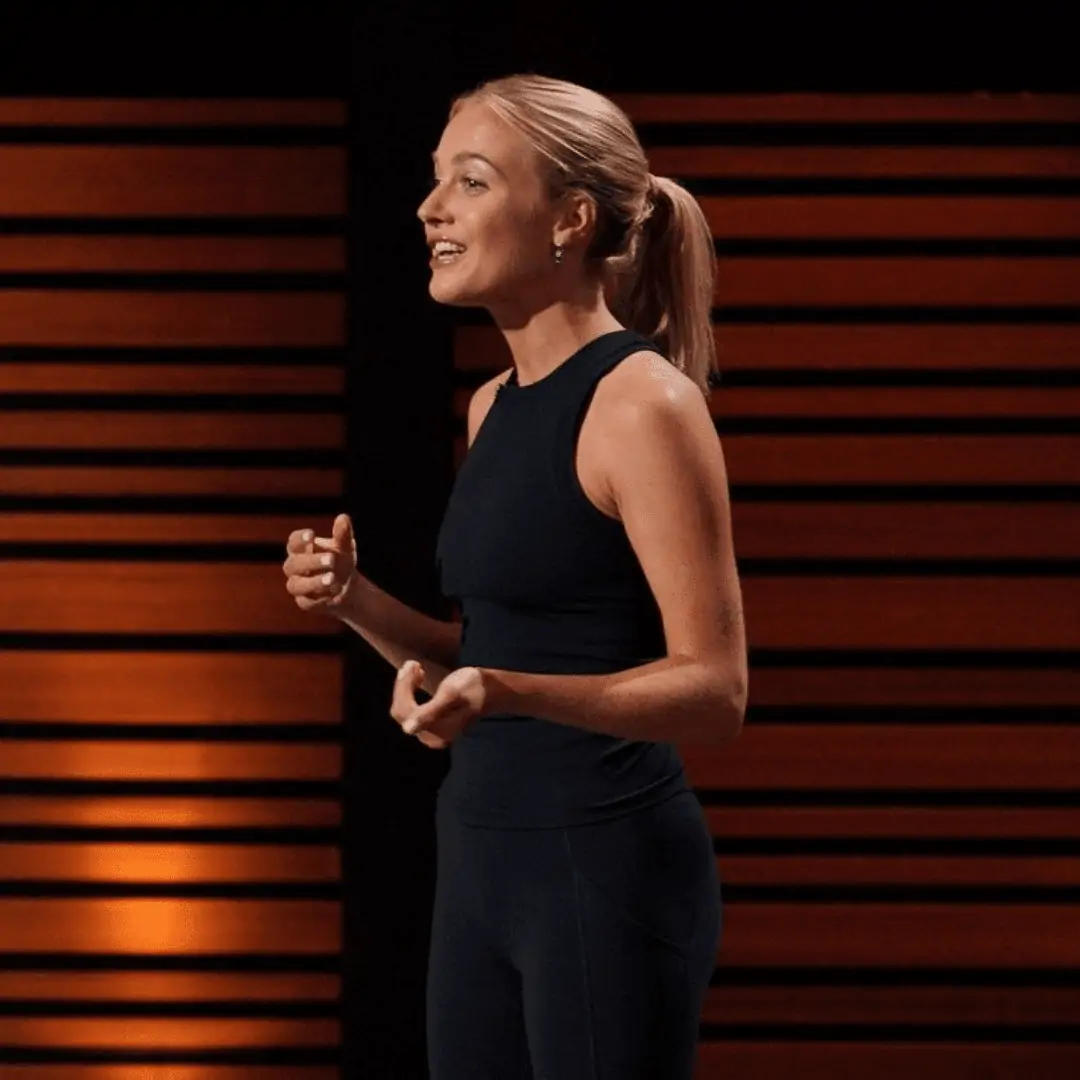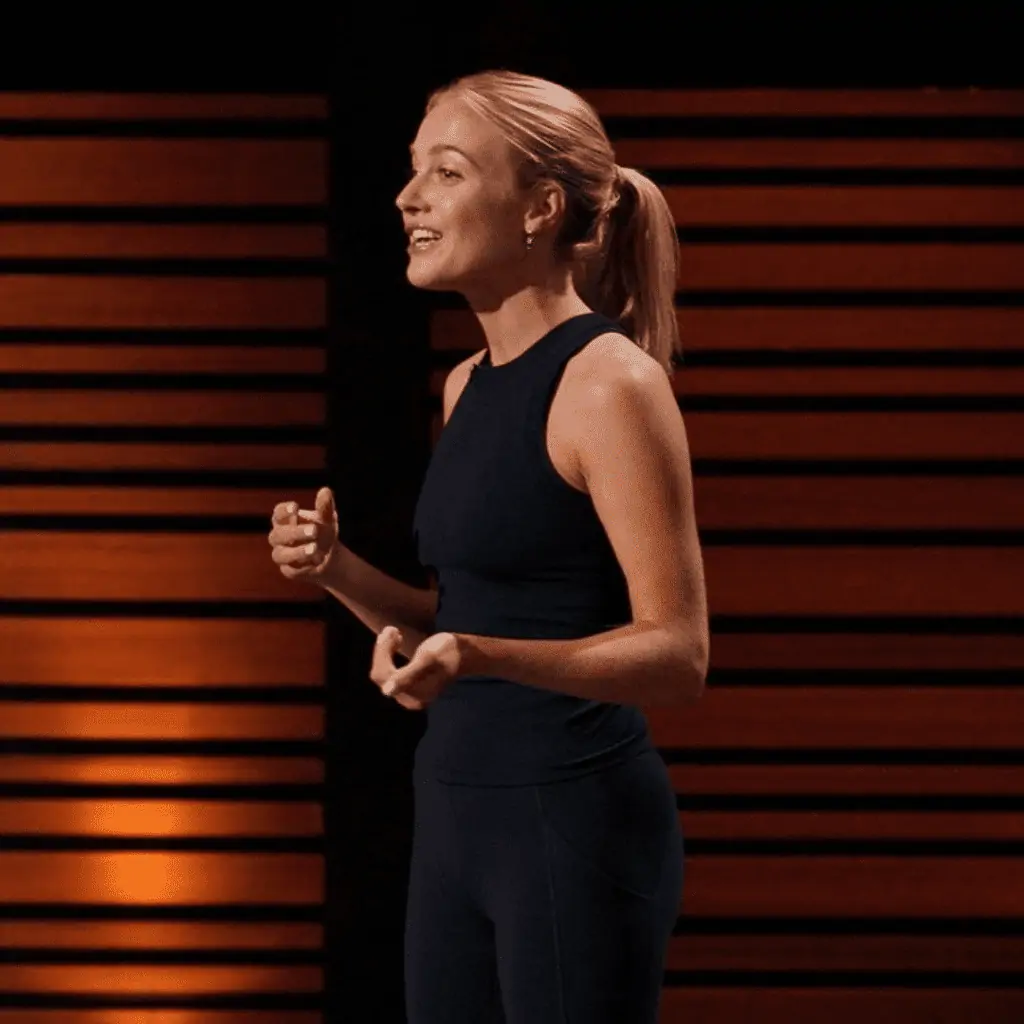 What is Liberate worth today?
During her appearance on Shark Tank, Olivia Bowser estimated that Liberate had a valuation of $2 million. All of the Sharks disagreed, claiming that her estimate was a dramatic overvaluation. However, given the subsequent high demand for her services, maybe the company is now worth something close to that!
Liberate Shark Tank Update
While Olivia failed to reel in the big catch she hoped for, her resilience remained. The yoga instructor and full-time team psychologist is still in the business of mental-wellness services, at the same rates and the same enthusiasm as before. There is now new Liberate merch available, so the company has expanded slightly. The Shark Tank Effect took place, which saw Liv featured in various publications.
After the Shark Tank episode, Olivia offered a limited exclusive deal based on the company's appearance on the show. Liberate has also been featured in various publications, including Business Insider and Forbes.
Liberate's resilience lives on, and the company is thriving. And they have a small line of merchandise available now. Including T-shirts, long-sleeved shirts, tumblers, hats, and tote bags. The company also now has a $35 merch kit that comes with:
4 different stickers
64-page journal
branded T-shirt
Liberate: Latest news
July 2022
Liberate continues to release new meditations to help people better deal with the stresses of modern life.
In July, Liberate launched a brand new 30 Day Journaling eBook. The idea behind it, according to founder Liv, is "to give you 30 days to build a new wellness habit and uncover new tools to boost joy and build your inner strength."⠀⠀⠀⠀
We earn a commission if you make a purchase, at no additional cost to you.