In Season 13 of Shark Tank we were introduced to Proper Good—healthy and easy eating (tastes almost better than mom's) in a pouch. And now you've probably got questions, like…
What exactly are Proper Good meals? Who are the siblings behind Proper Good? And what happened before, during, and after their Shark Tank appearance?
You're in the right place to get the answers!
What is Proper Good?
Proper Good was founded in 2020, and has been providing quick, healthy, and easy meals for people with extremely busy lives since then.
Steaming, sauteing, broiling, grilling all sorts of foods for hours after a hectic workday—ain't nobody got time for that! So you can see how worth-your-while the idea of Proper Good meals seems.
What makes Proper Good meals special?
If you are a soup, oatmeal, chili, or broth kind of person you'll love Proper Good meals. The range of meals includes various soups, chilis, and broths packaged in pouches of 340g.
So far, so good. But you're probably thinking "there must be more to these meals…"
There definitely is more! Let's go into what makes the meals an easy, healthy option and how they stand out from their competitors.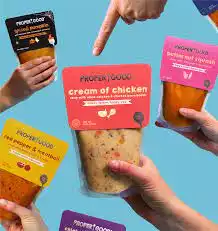 We earn a commission if you make a purchase, at no additional cost to you.
Clean and functional ingredients
They say that if you can't read the ingredients on your food package, it's probably not good for you. Well, Proper Good meal packages have taken this maxim to heart. Talk about simple ingredients! Even 5-year-olds can easily read them.
Not only are Proper Good meal ingredients easy to read, but more importantly they are clean and functional. In other words, the ingredients are said to promote good health and reduce the risk of disease.
90 seconds to prepare
This was the biggest selling point for me because after a busy day I simply do not have the time or energy for making elaborate meals…but I still want to eat healthy meals.
Proper Good removes the stress that comes with elaborate healthy meal preparations from busy people's lives. You can easily microwave them, boil them in the bag, or just have your meal cold. We're talking 90 seconds max and voi​là, bon appétit!
No refrigeration needed
Most preservative-free foods made up of natural ingredients will require refrigeration because of how quickly these ingredients can go bad. Not a Proper Good meal! Their meals require no refrigeration and can be had on the go.
Proper Good uses two steps to make their food shelf-stable yet preservative-free:
A gentle cooking process, similar to how baby food companies make their food.
Flexible transparent packaging made of several layers of BPA-free, high oxygen barrier material.
Caters to your specific dietary needs
Whichever healthy option you go for, you can have a complete meal in a single pouch from Proper Good's wide gluten/dairy-free and plant-based food selection.
In the range, all diets are covered:
gluten-free
dairy-free
plant-based
keto
So, is Proper Good worth the hype?
Known by some as a home-delivered soup business (because they started off with just delicious soups), the company has customers returning to them again and again for different tasty meals. Their best-sellers include:
bone broth
meatball minestrone
chicken noodle soup
southwest chili
broccoli cheddar soup
butternut squash soup
sweet red pepper and meatball soup
The list actually goes on and on but I'll save my fingers and stop here.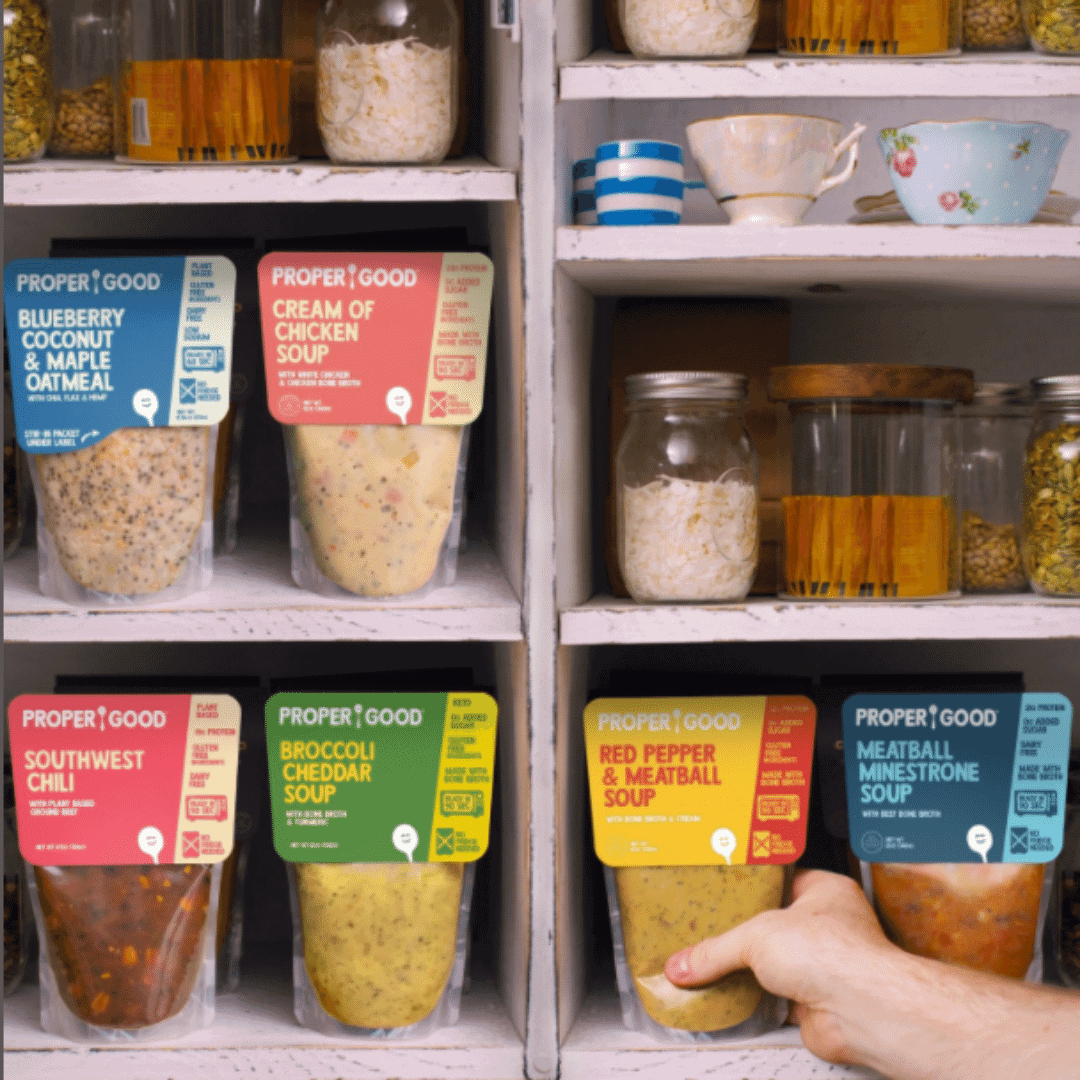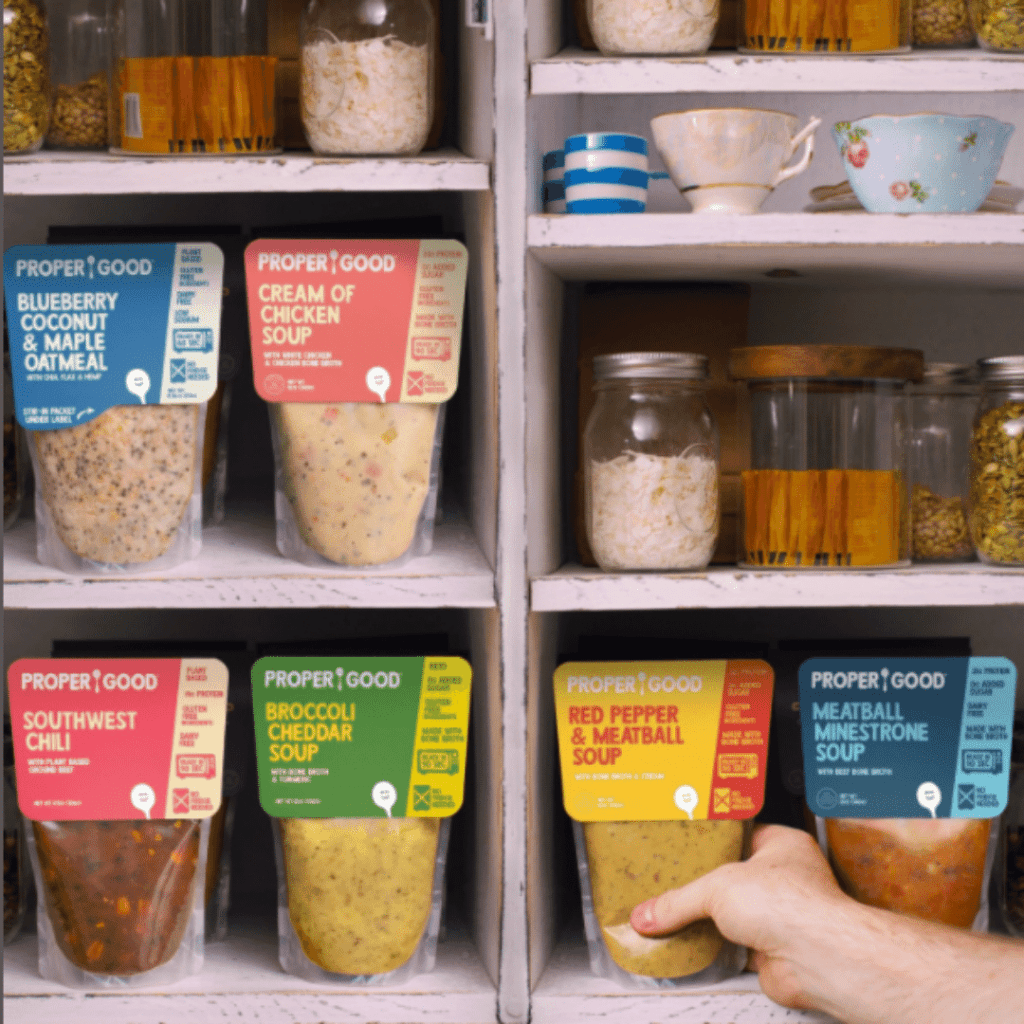 This is what people are saying about the products:
"I love a Proper Good soup! It's hearty and tastes so good. The ingredients are wholesome and I can feel good about serving it to my family."
"The meal took less than 10 mins to make. The flavor was absolutely perfect. Thanks Proper Good for making awesome products with real ingredients!!!"
"If I didn't already know it comes in a package, I honestly would think it was made from scratch. Absolutely delicious. And not over-salted like most packaged soups."
How does Proper Good match up to their competitors?
Some Shark Tank watchers rushed to compare the business to Campbell's soups, which are also shelf-stable, can be eaten on the go, and have a lower price point (on average $1 in comparison to Proper Good's $6 on their subscription service).
Despite the price disparity, regular Proper Good customer's on various online platforms have repeatedly cited the healthy ingredients and great taste as a way of justifying this price point.
I guess you'll just have to try out the Proper Good soups and see for yourself, but if Mark Cuban thought it was good enough to invest in…that says something!
Oh! And… the company has discounts for extremely busy people (like truck drivers and other subscribers) who want the convenience of healthy ready meals but can't part with too much money.
Who owns Proper Good?
Proper Good was founded by Christopher and Jennifer Jane, siblings from England who are currently based in Texas. Both of them have a business background, with Chris having attended Stanford Business School and Jennifer holding a marketing degree.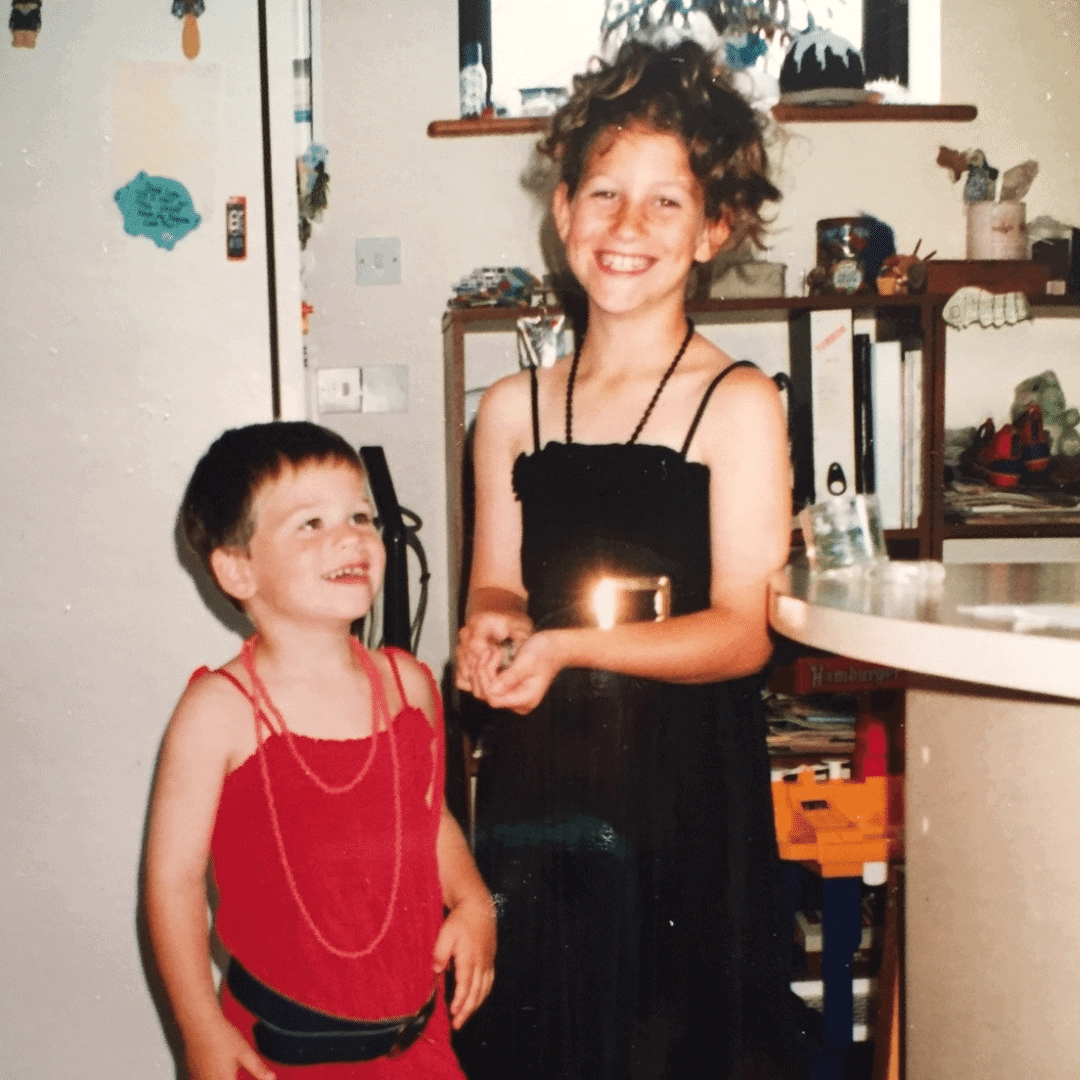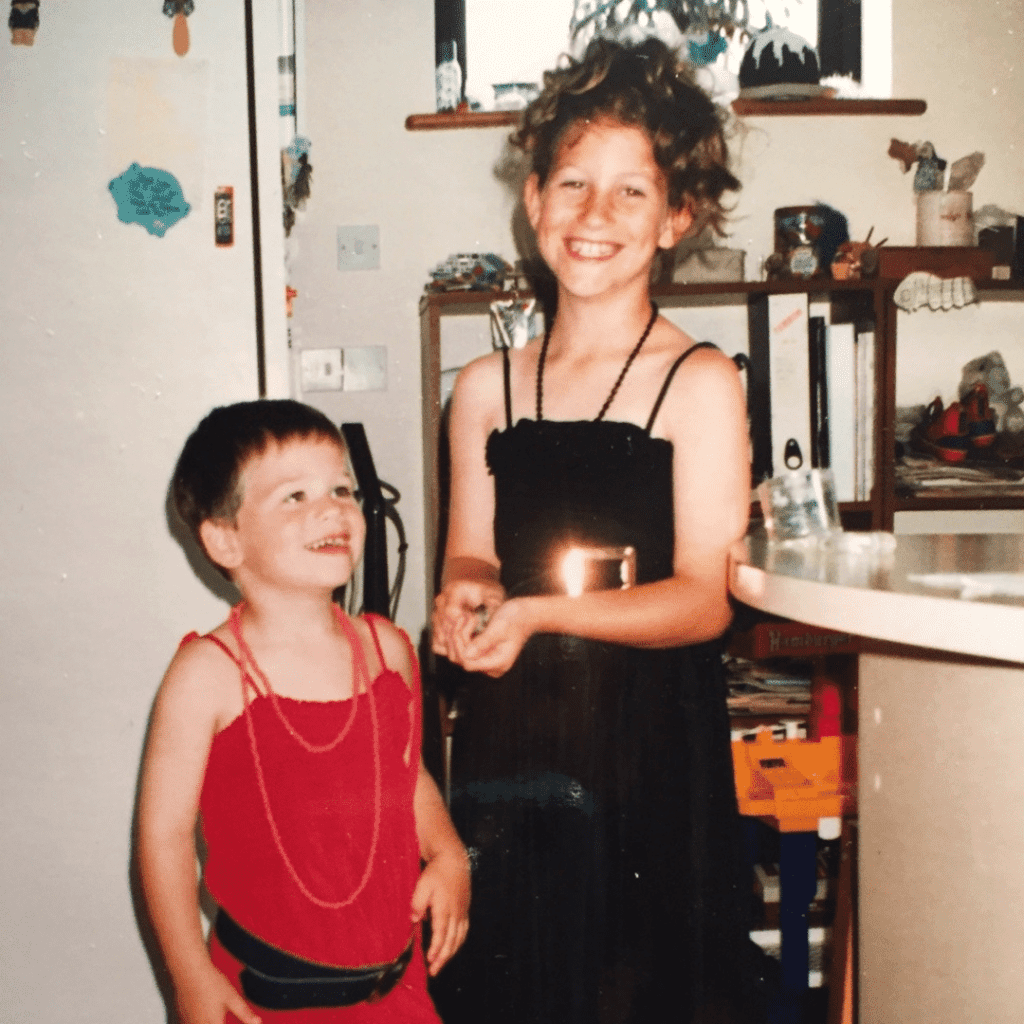 It's pretty clear that this isn't your typical siblings' story!
Given their business-mindedness, it's no surprise that they grew up watching Dragon's Den, the UK version of Shark Tank.
Christopher and Jennifer Jane expressly:
Love eating well
Love it when good eating is easy
Love having fun
Their healthy lifestyle prompted them to create something that wasn't available in the market: a business serving healthy ready-to-eat meals, including catering to people with a range of dietary needs.They started with a focus on plant-based soups and the business has now grown to incorporate chilis, broth, and oatmeal dishes.
They've learnt various business lessons together along the way. In 2018, Chris and Jennifer closed down another food-related business venture. Jennifer states that their decision to run Proper Good as a direct-to-consumer business since 2020 was actually based on some lessons learnt in their previous business which had products available in retail outlets.
This time around, they are going into retail with products that their data has shown that customers actually love.
When did Proper Good go on Shark Tank?
Christopher and Jennifer made their appearance on Shark Tank in Season 13, Episode 2. The show first aired on October 15th, 2021.
Did Proper Good get a Shark Tank deal?
Mark Cuban agreed to invest $400,000 for 20% equity in Proper Good after the other Sharks passed on the offer. Chris and Jennifer Jane went to Shark Tank hoping for a $400,000 deal in exchange for 10% equity. In exchange for Mark Cuban's investment in the business, the sibling entrepreneurs also had to be willing to change their packaging and marketing.
There have been countless products from the health and food niches pitched to the Sharks over the years, but not all were able to bag a Shark. The fact that Proper Good were able to get a deal, despite only being in business a few months before their appearance on the show, is testament to the quality of the product as well as the founders' pitching skills.
What happened to Proper Good after Shark Tank?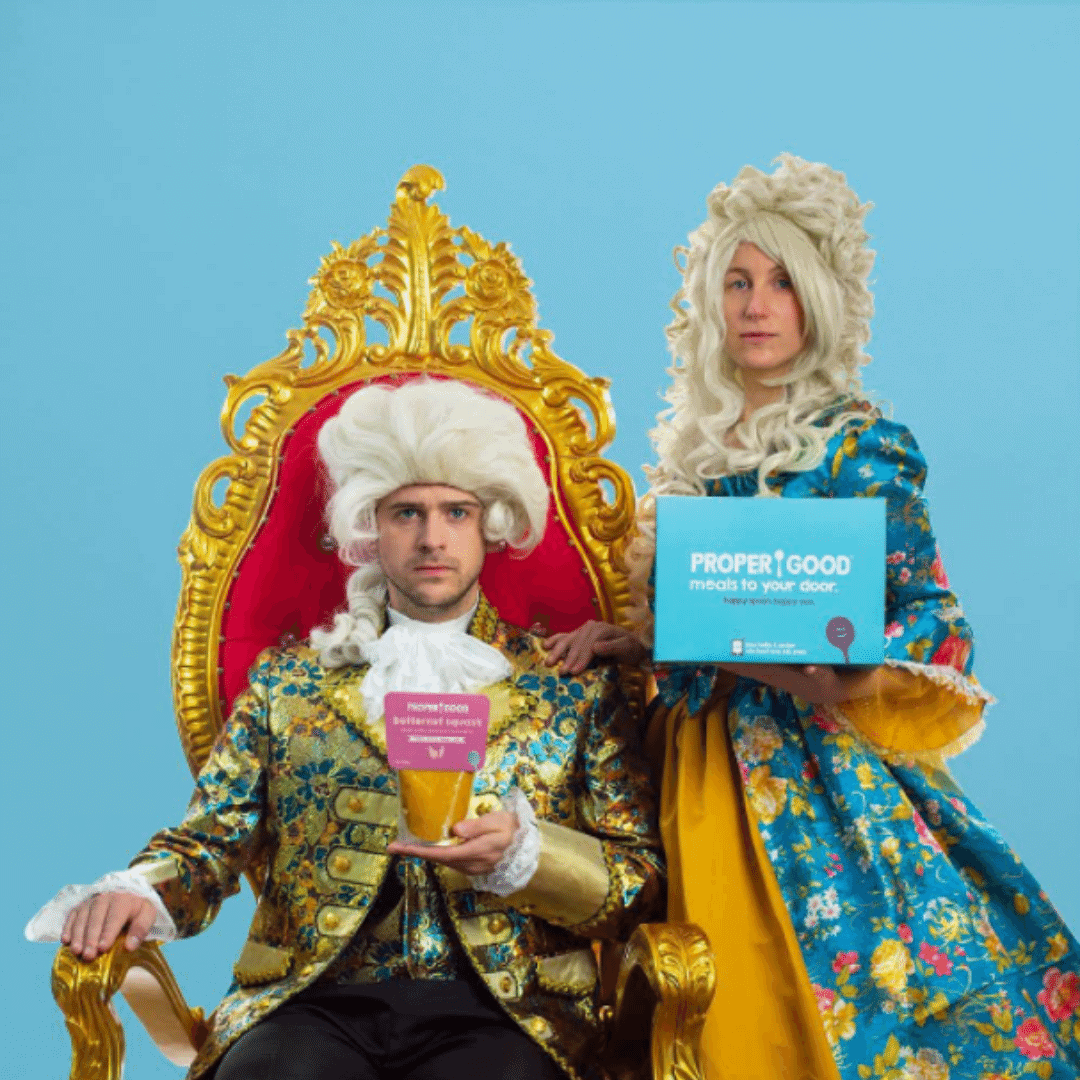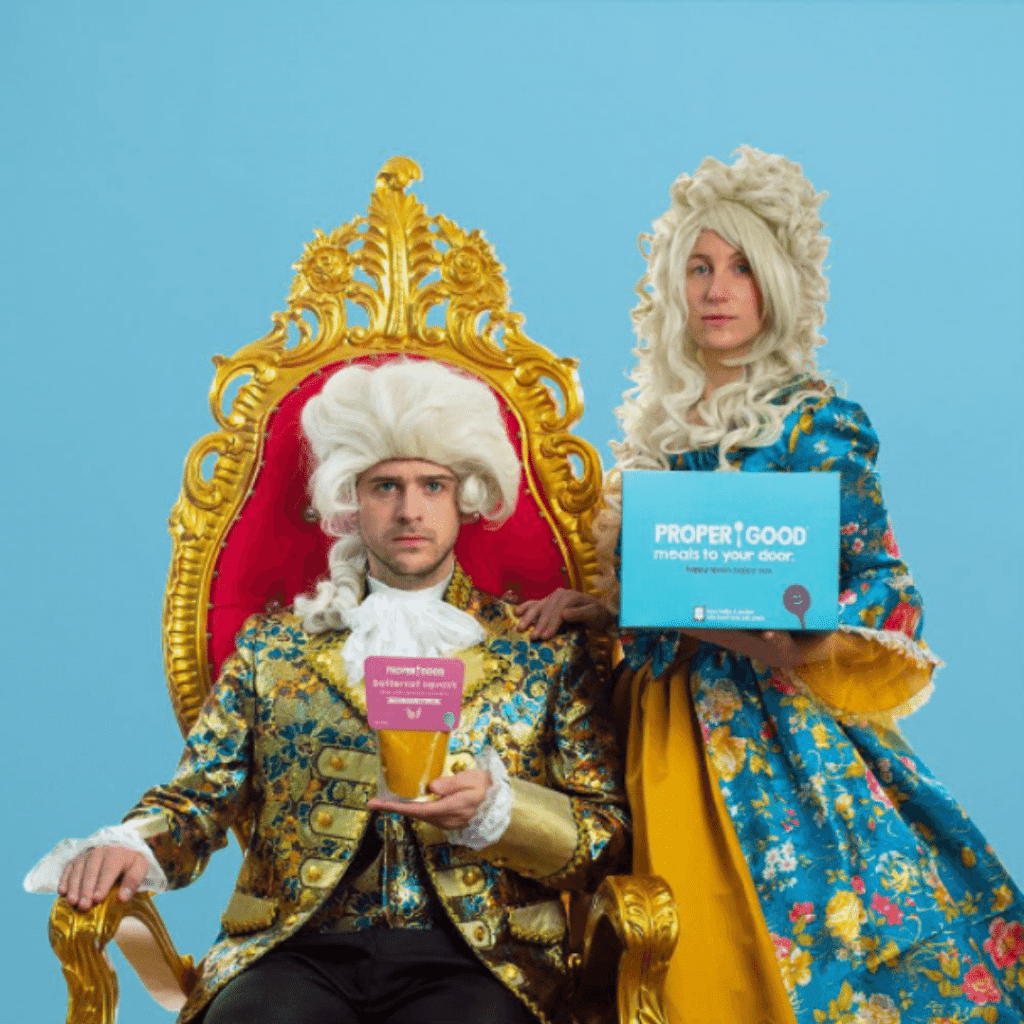 Naturally, the Shark Tank Effect came into play after the show aired. According to Jennifer Jane, Proper Good was able to do a couple of months' worth of sales within a week of the Shark Tank episode airing. The episode was re-aired in January 2022 and although sales were not as high as the first time, they were still through the roof.
As for 2022 and beyond, watch out for the following:
Exciting new flavor in the oatmeal line for April 2022
A launch into retail in 2022…finally.
Proper Good actively keeps looking for ways to make their food more affordable for everyone (currently through discounts, 20% off with subscription, etc)
Proper Good actively keeps looking for ways to make the healthiest EVER 90-second meal without compromising the great taste.
So be sure to try out their healthy 90-second meals…and don't forget to grab your happy spoon!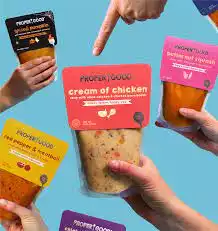 We earn a commission if you make a purchase, at no additional cost to you.