After a friend had a near mishap while slicing a block of cheese, the founder of Cheese Chopper invented a safe alternative method. He then went to Shark Tank hoping to secure a deal that would take his business to the next level.
But did Cheese Chopper manage to get a deal? And what happened after the Tank?
What is Cheese Chopper on Shark Tank?
Cheese Chopper provides an all-in-one device that slices, shreds, and stores cheese. The company was founded in 2018 and has its headquarters in Aurora, Oregon.
How does Cheese Chopper work?
The Cheese Chopper consists of a rectangular container with three alternative handles for cutting cheese: a grater, wire, and blade.
It uses a guillotine system to cut the perfect slice every time. The cheese wire and cheese blade offers a safe alternative to cheese knives, and the grater is ideal for lovers of grated cheeses.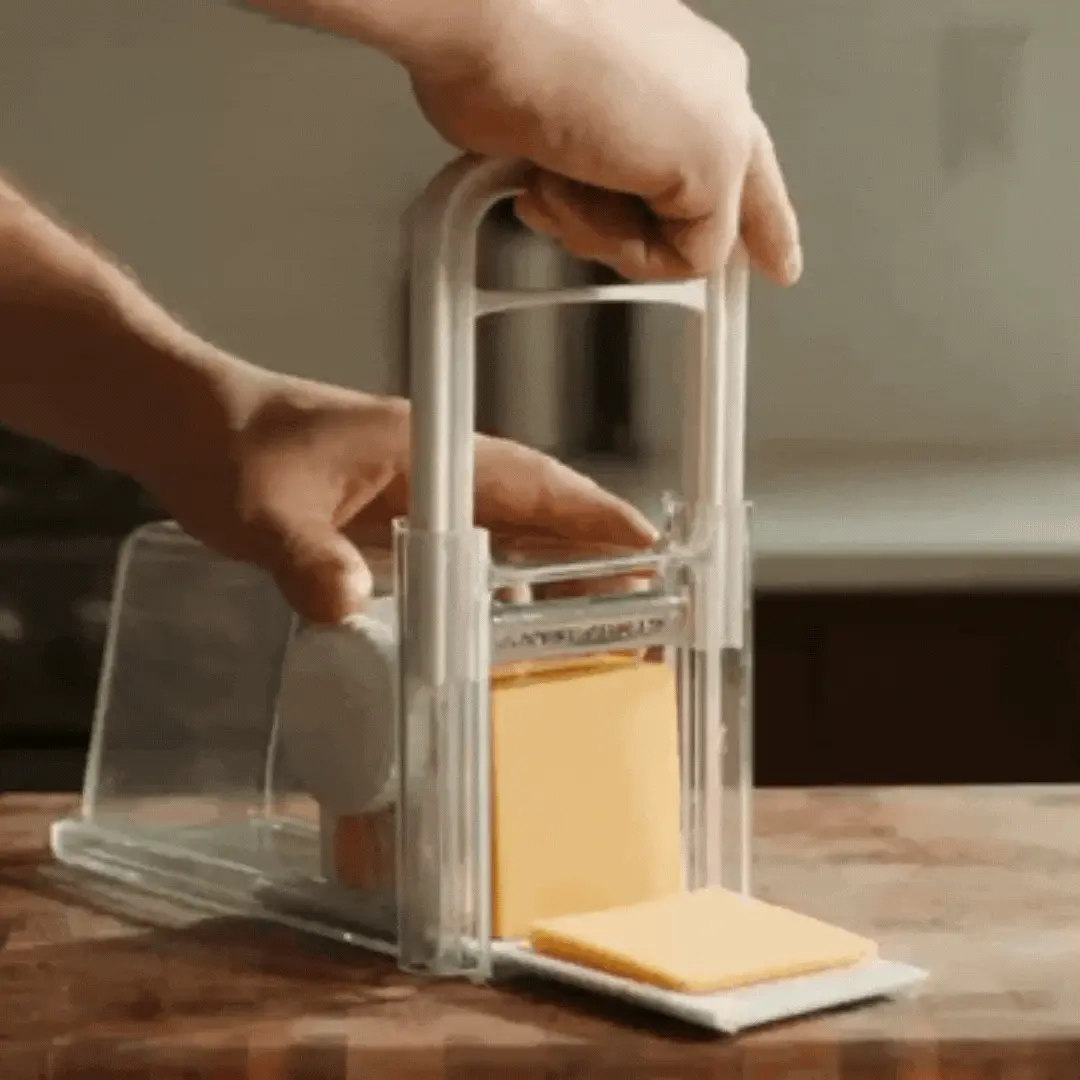 The device also enables you to store cheese easily in the fridge, saving you from buying pre-shredded cheese, which sometimes has anti-caking agents and harmful chemicals. Plus the Cheese Chopper's air-tight container stores and keeps the cheese fresh.
Is the Cheese Chopper dishwasher safe?
Yes, the device is dishwasher safe. All the components of the Cheese Chopper are made of dishwasher-safe material.
Who invented the Cheese Chopper?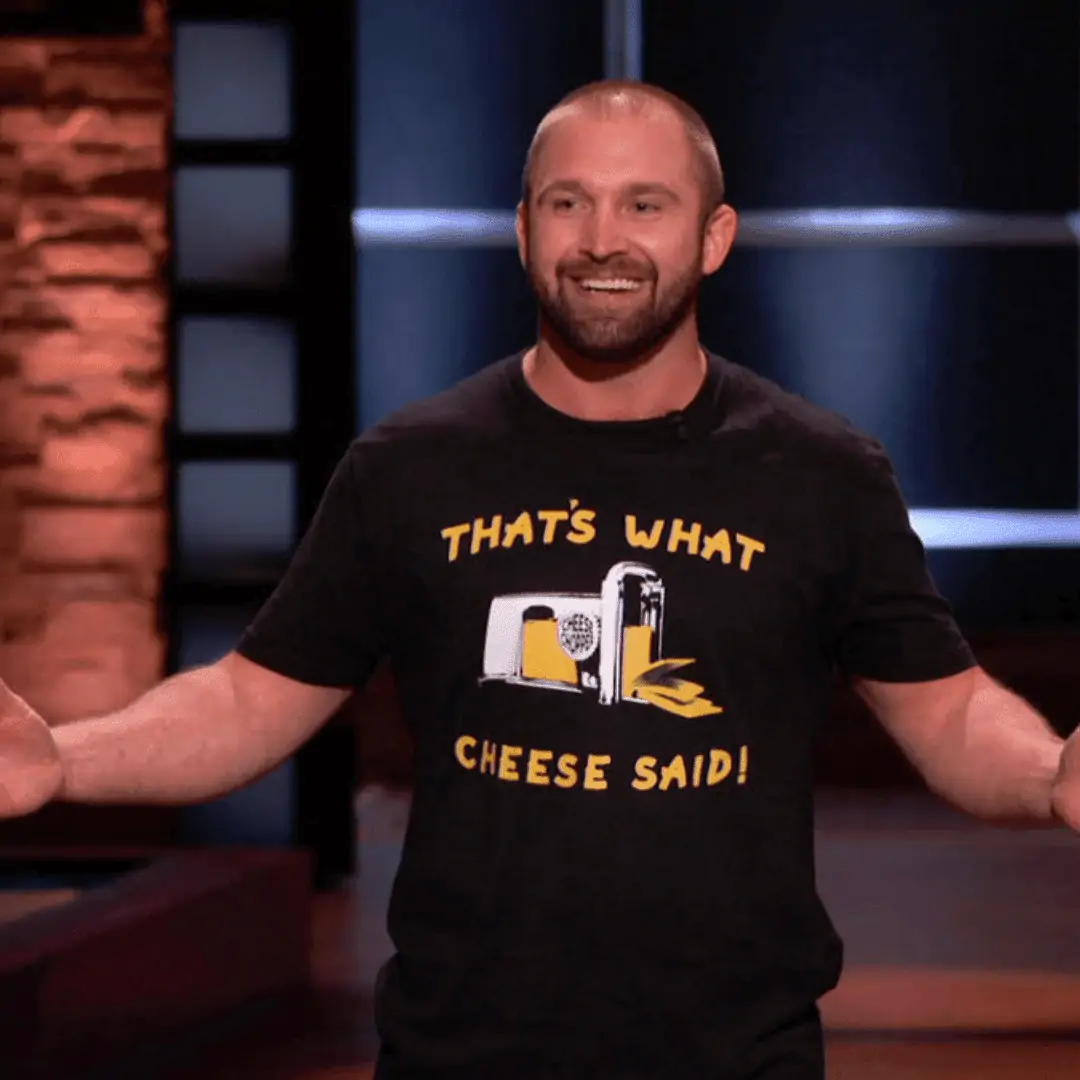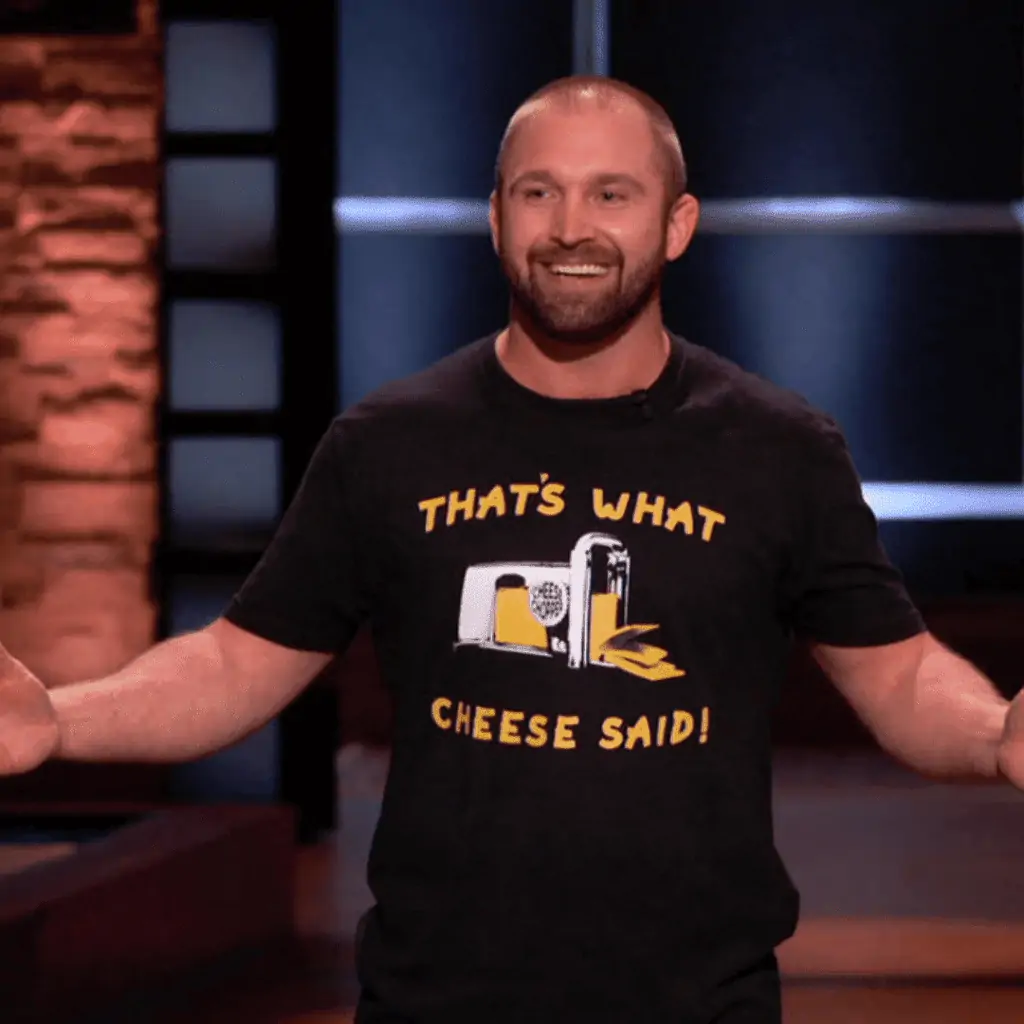 Tate Koenig founded Cheese Chopper. The International Business and Entrepreneurship graduate has years of experience in developing ideas into businesses. He serves as a mentor at Oregon State University to students at the university's Innovation and Entrepreneurship Hub.
Tate was also a co-founder of Citizens of the World, a non-profit organization that deals with sustainability initiatives. Currently, he works as a lumber broker at Idaho Pacific Lumber Company. His vast experience in business has helped him run Cheese Chopper.
When did Cheese Chopper go on Shark Tank?
Cheese Chopper featured in Shark Tank Season 12, Episode 20, which first aired on April 9th, 2021.
Did Cheese Chopper get a deal on Shark Tank?
Unfortunately, Cheese Chopper did not secure a deal on Shark Tank. Cheese Chopper's founder sought $75,000 for a 10% stake in the business. However, even though the Sharks were impressed by the product and Tate Koenig's pun-filled pitch, they felt it wasn't ready for the market.
Tate Koenig told the Sharks that the company had raised $100,436 on Kickstarter and made sales from the platform's visibility and social media. However, Mark Cuban pointed out that the lack of real customer feedback meant that Cheese Chopper had not established a positive reputation yet.
The guest Shark, Kendra Scott, noted that the product wasn't sturdy enough and it needed more testing. Barbara Corcoran then pointed out that the storage container doesn't let you store different kinds of cheese, so you'd still need other means to store multiple cheeses in your fridge.
For these reasons, all the Sharks declined to make any deals.
What happened to Cheese Chopper after Shark Tank?
Although Cheese Chopper failed to secure a deal on Shark Tank, the company made sales on the back of the publicity. Founder Tate Koenig claims that a week after airing on Shark Tank, they had shipped 2,000 out of 3,500 pre-orders. The company also sold out on its website three months after the Cheese Chopper Shark Tank episode aired.
The company also sells pizza packs and collapsible containers.
Is Cheese Chopper still in business?
Yes, Cheese Chopper is still in business today. The company primarily sells its products through its website and social media platforms.
What is Cheese Chopper worth today?
At the time the company appeared on Shark Tank, Tate asked for $75,000 for a 10% stake, which meant he valued his company at $750,000. Cheese Chopper also raised $100,436 on Kickstarter and $112,121 on IndieGogo.
Tate Koenig claimed to have made sales of $125,000 from the Kickstarter campaign. And he says he got 3,500 pre-orders after the episode aired, which made for another $140,000 in sales.
What do customers say about Cheese Chopper?
Customer reviews on Cheese Chopper's website show a 4.8 rating. They give the product a 3.8-star rating on Amazon and 3.9 on Facebook. Many customers praise the product for the storage convenience in the fridge and for containing the mess that comes with other unconventional methods of storing and slicing cheese.
However, while there's positive feedback on the Cheese Chopper, other customers have many complaints. A key one is that although the chopper promises to cut a perfect slice every time, whether thick or thin, customers say the wire cutter doesn't cut the block of cheese all the way to the bottom. Some suggest tightening the wire to cut the cheese more easily.
One customer sums up the good and bad qualities of the Cheese Chopper well:
"On the surface, It's a great concept—keep your cheese in one spot, slice it, put it right back in the fridge.
However, it's large, takes up more room than just a block of cheese, and unfortunately, the wire cutter doesn't cut the cheese all the way through. You get about 95% of the way down, but you have to break it off to complete the cut.
Also, while it is airtight due to the rubber seal, there's still a large amount of air within the container, promoting faster cheese spoilage. I'd love to keep this product, but overall it's just not as good as I hoped it would be, so I'm going back to keeping my cheese in a plastic bag and just using a knife and my grater."
The feedback aligns with the Sharks' observation that the product required more testing.