Lovepop is a business selling 3D pop-up greeting cards. And some of the Sharks loved Lovepop's idea. Lovepop walked away with a deal, but could anyone have imagined the success they've had since their Shark Tank appearance?
Our Lovepop Shark Tank Update reviews the company's pitch in the Tank and documents their tremendous success after Shark Tank.
What is Lovepop?
Lovepop is a line of intricate 3D pop-up greeting cards which the founders design with CAD software. With a miniature sculpture inside, the card lies flat when closed and pops up when opened, revealing the card's unique design.
The Lovepop website has a card for every occasion, from weddings and new babies to holidays and personal interests.
Who created Lovepop?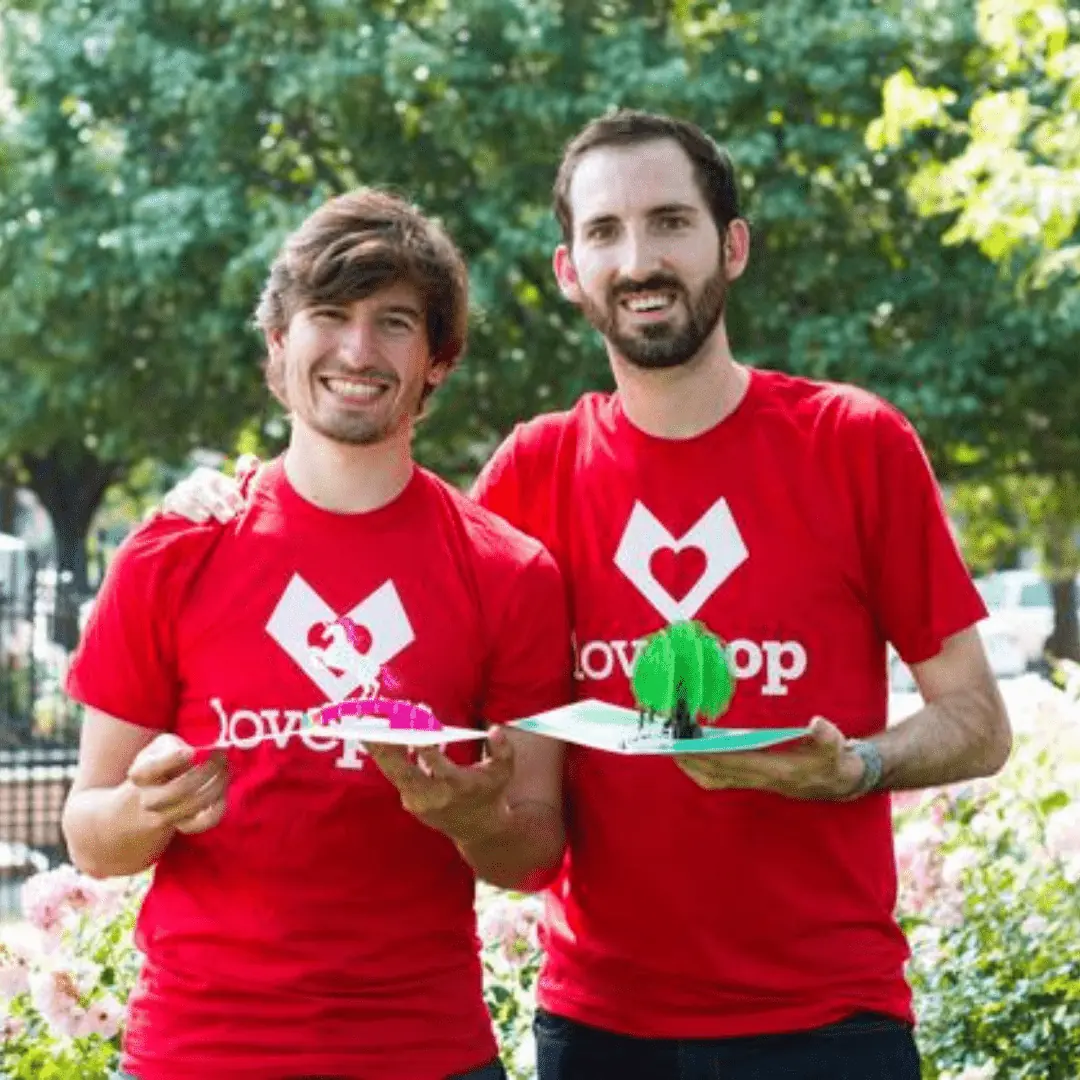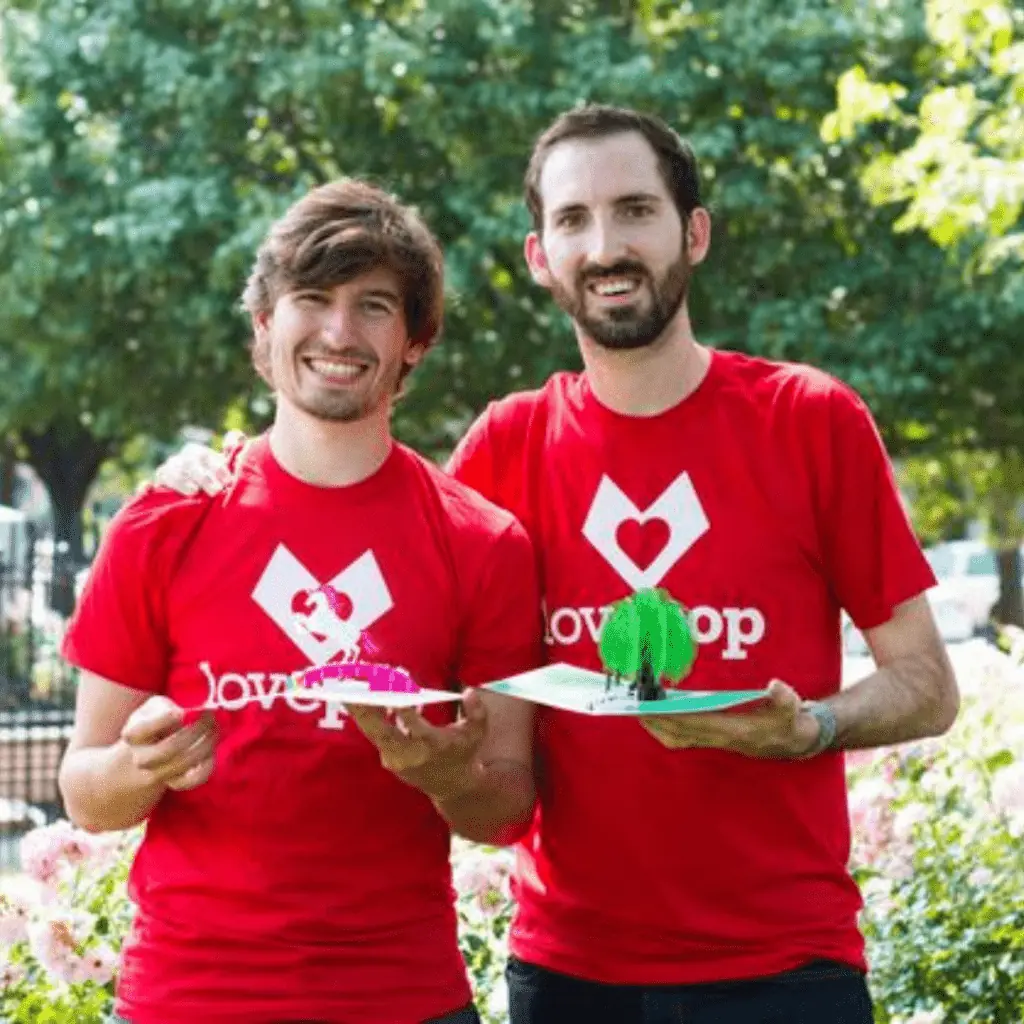 Wombi Rose and John Wise from Boston, Massachusetts, created Lovepop after meeting in college over 10 years ago. The pair were studying ship design, naval architecture, and marine engineering, and after reconnecting at Harvard business school a few years later, they decided to pursue a business venture together.
The idea for Lovepop came about after John and Wambi were traveling through Asia. They kept seeing slice form kirigami in markets and shop fronts, which gave them the idea to create a unique twist on an already existing product, the greeting card. By using the same software and 3D thinking that they once used in college, along with all of their savings, Lovepop was born in 2014, and the pair began selling their cards at craft fairs and festivals.
What happened to Lovepop before Shark Tank?
Before entering the Tank, Lovepop had been up and running for a year with a total revenue of $300,000. Aside from selling their products online, John and Wombi had secured four kiosks throughout Boston to showcase their products to potential customers.
As far as production goes, John and Wombi were producing their product in an overseas production facility at the rate of 20,000 cards a month, but they were looking to upscale that figure. Although the Lovepop founders knew they could sell their products for a lot more than the $8 to $13 they were currently charging, they wanted their cards to be accessible to everyone.
Kevin O'Leary – "This is an artesian business, and you guys are Harvard grads, did you ever test price sensitivity because why would this, this is absolutely stunning, it's a piece of art, why isn't it $99 dollars?"
Wombi and John estimated that for each kiosk they had in Boston, they'd be making $240,000 a year in sales, with $40,000 of that total being profit. The kiosks were their initial focus as they wanted their customers to get the experience of opening the cards and seeing how beautiful the designs were before heading onto their website to purchase them or send them to a loved one as a surprise.
What do customers think of Lovepop?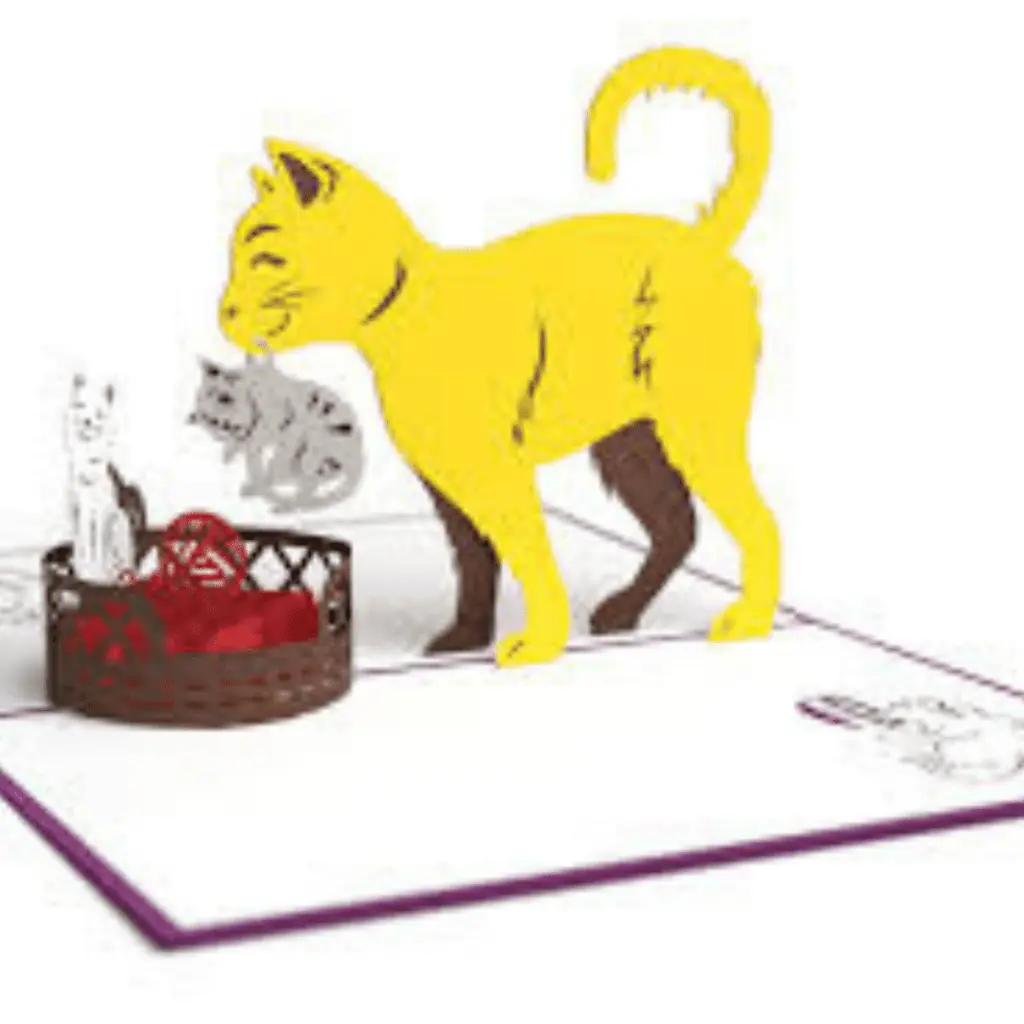 Greeting cards are a special way of showing someone you care, and by looking at the reviews on the Lovepop website, it seems that the 3D cards are not only popular but loved by all their customers.
Penny J, who is a repeat customer, reviewed the Birthday Butterfly Pop-Up Card saying, "I have sent this card plus other Lovepop cards to my mother-in-law (who recently passed.) She really loved them and had a special place she kept them, sharing them with visitors that came to see her. I'm very happy with your products, they are colorful and very beautiful!"
Cathy L commented on the Sunflower Bloom Pop-Up Card with, "This is my favorite card ordered so far! It's beautiful and covers a large portion of the card."
And Miranda S, another repeat customer, left a review on the Easter Egg Pop-Up Card of "It was absolutely beautiful. I bought it for my senior pen pal, and she thought it was a wonderful surprise. This isn't the first card I have bought, and it didn't disappoint like always. They have a lifelong customer."
When did Lovepop go on Shark Tank?
Lovepop appeared on Shark Tank's 11th episode of the show's 7th season, which aired on December 11th, 2015.
Did Lovepop get a deal on Shark Tank?
Lovepop did get a deal on Shark Tank as they took Kevin O'Leary's offer for $300,000 for 15% of the business. John and Wombi initially went into the Tank seeking $300,000 for 10%, and although they didn't get exactly what they wanted, they did leave the Tank happy with a Shark in tow.
Barbra Corcoran was the first Shark to declare herself out as she believed that the business was too fancy, and although the cards are nice, she has seen them in every store. She finished her argument with the fact that she thought that their kiosk idea is too much, too fast, and too fancy to make her want to invest her money, so therefore, she was out.
Lori Greiner followed in Barbra's footsteps as couldn't see Lovepop's valuation of $300,000 for 10%. Mark Cuban was the next Shark out as he explained to John and Wambi that kiosk prices in malls are always on the rise, and although he thought they could do it, he didn't think they'd ever be able to get big enough to make it worthwhile.
Although three Sharks were out, Robert Herjavec lifted the mood in the tank by making John and Wambi an offer of $300,000 for 20%.
Kevin O'Leary was particularly interested in Lovepop as he has many businesses that are revolved around marriage and engagement, and he knew that his customers would be willing to spend money on artisanal products like Lovepop's 3D cards. After hearing Robert's offer, he asked his fellow Shark if he'd like to partner, but Robert declined because he didn't think the business is big enough to partner.
Kevin decided to match Robert's offer of $300,000 for 20%, and after Wombi explained to the Sharks how he thought their initial valuation of $3 million was fair, both Kevin and Robert dropped their offers to $300,000 for 15%. After very little consideration, Wombi and John shook hands with Mr. Wonderful because of his extensive customer base and took his offer of $300,000 for 15%.
Lovepop Shark Tank Update, what happened next?
Lovepop started out with just two guys, 100 designs, and a production facility overseas, but now Lovepop has expanded to 800 employees, has brick-and-mortar stores in Boston, New York, California, and Florida, and has a huge selection of designs ranging in every greeting card genre you could possibly need or think of.
Since appearing on Shark Tank, Lovepop sales have soared, and their products are available in hundreds of retail stores worldwide. Their sculptures appeared in the 2017 Billboard Music Awards the company signed contracts with bookshops, and they raised over $22 million from venture firms.
Is Lovepop successful?
Yes, according to the research for our Lovepop Shark Tank update, the company has been extremely successful, as in January 2023, the annual revenue for Lovepop was estimated at $160 million. Considering they had a valuation of $3 million at the time of their Shark Tank appearance, I think it's safe to say that John and Wombi are doing extremely well for themselves, and their desire to create magical moments for people everywhere is now a reality.