Everyone hates making making the bed in the morning, right? Better Bedder is a unique, time-saving device which makes this chore a breeze. While Better Bedder makes this daily task so much easier, was the company was able to ease some money out of the Sharks? Read our Better Bedder Shark Tank Update to see if the Sharks were willing to jump into the bed-making business.
What is Better Bedder?
Better Bedder is a company that manufactures a unique product which holds bed sheets in place. It is based in Mandeville, Louisiana.
The Better Bedder acts as a giant headband that wraps around the sides of a mattress. You put it on once, and it becomes a part of your mattress for the life of your mattress. The product makes making the bed or changing the sheets as easy as simply tucking the sheets into the headband. Using the Better Bedder saves a great deal of time when making a bed, and there's no more lifting those heavy corners!
Who created Better Bedder?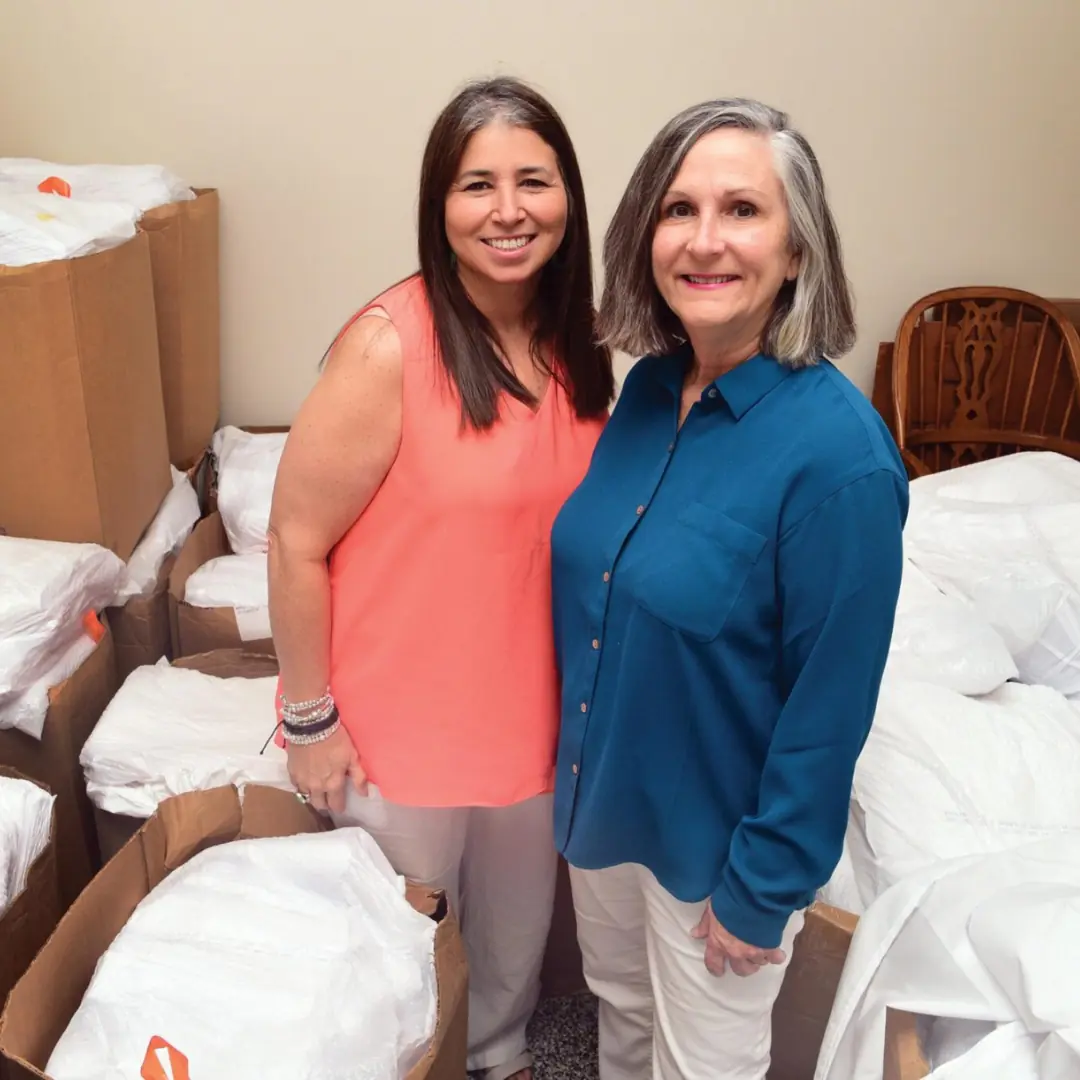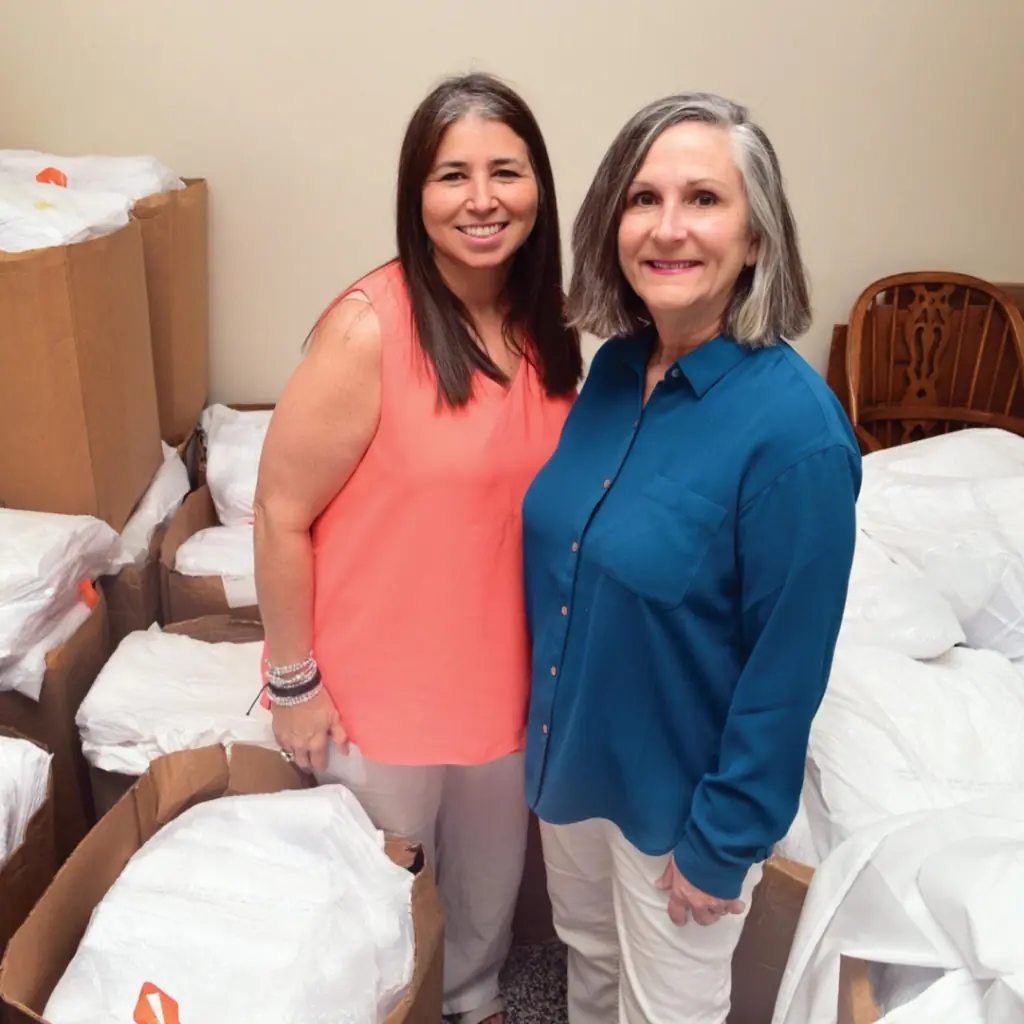 Better Bedder was created by two friends from Louisiana, Judy Schott and Nita Gassen. The women had been friends and had worked together for 15 years when they created Better Bedder.
Judy first studied at the University of New Orleans, and she graduated with a BS degree in Accounting in 1982. She then attended the Loyola University New Orleans College of Law, and she received a JD degree in 1985. After college, Judy practiced law for 10 years before transitioning to the insurance sector, in which she has worked for over 30 years. Along with her role as co-founder of Better Bedder, she is Senior Vice President of Strategic Initiatives for health benefits administration company HealthComp.
Nita Gassen started her professional career as a Montessori school teacher, and after 8 years as a teacher, she too moved into the insurance industry, first as a Legal Secretary at State Farm, and then into increasingly senior positions, including Divisional Sales Manager at Gilsbar, where she worked for nearly 16 years.
How did Better Bedder get started?
While some of the creation story of Better Bedder was told by co-founders Judy Schott and Nita Gassen on their Shark Tank episode, Louisiana website NOLA.com offers a more detailed version of the origins of Better Bedder.
According to NOLA, Better Bedder stemmed from a problem that Judy, the mother of four, was having at home. One of her twin sons came home from college, and he was sleeping on the couch because his new bed was large and pushed up against a wall, making it a hassle to make up. He preferred sleeping on the couch to the chore of making the bed.
Judy discussed this problem with Nita, and because the friends had a successful track record of problem-solving at work, Judy felt that they could come up with an easier way to tackle a daily task that everyone faces.
The friends told NOLA that while Nita was trying to help her friend find a solution to get her son off of the couch, she bought a sewing machine and taught herself to sew. Nita and Judy then devised numerous prototypes before landing on a simple design: what looks like a giant headband that wraps around the mattress. Sheets are tucked into the band, eliminating the need to lift a heavy mattress, something the women see as a boon for seniors, people with disabilities or those who have to make a lot of beds, like hotel housekeepers.
What happened to Better Bedder before Shark Tank?
After Better Bedder co-founders Judy Schott and Nita Gassen had produced a functional prototype of their product, they decided that they had designed something that could help lots of people: some, like Judy's son, who were simply too lazy to want to make the bed; but particularly, the elderly and those with physical limitations who have a difficult time making their beds and changing sheets.
Shortly after their Shark Tank episode aired, Judy told the St Charles Herald Guide, "once the invention was created, we immediately realized this product could dramatically change the morning routine of millions of people who usually resist making the bed."
The women also described to the Herald Guide how they went from prototype to product sales. They told the newspaper that not long after working through the design of their product, Judy and Nita were selling Better Bedders at local markets and online.
Their adult children then began to help them, taking shifts at the sales booths and ramping up their online presence. As their hobby turned into a family affair, the positive customer reviews poured in, and they realized they were indeed really helping people.
Prior to their Shark Tank taping, the Better Bedder team had a local sewing shop producing the bands for them, and they had sold about 15,000 units. After their episode was taped, Nita quit her insurance company job to work on the project full time, along with one of her three children, 25-year-old Blake Gassen.
What do customers think of Better Bedder?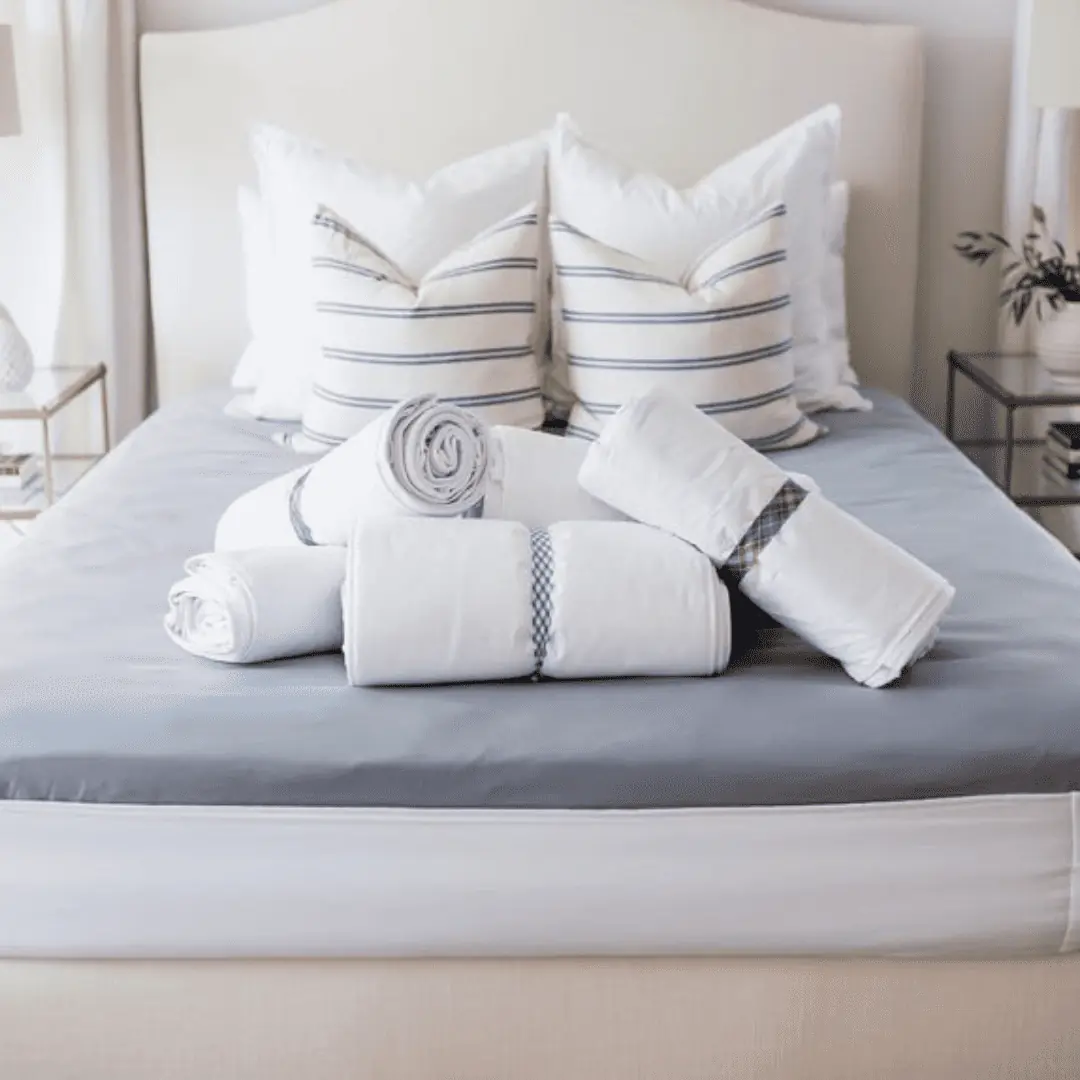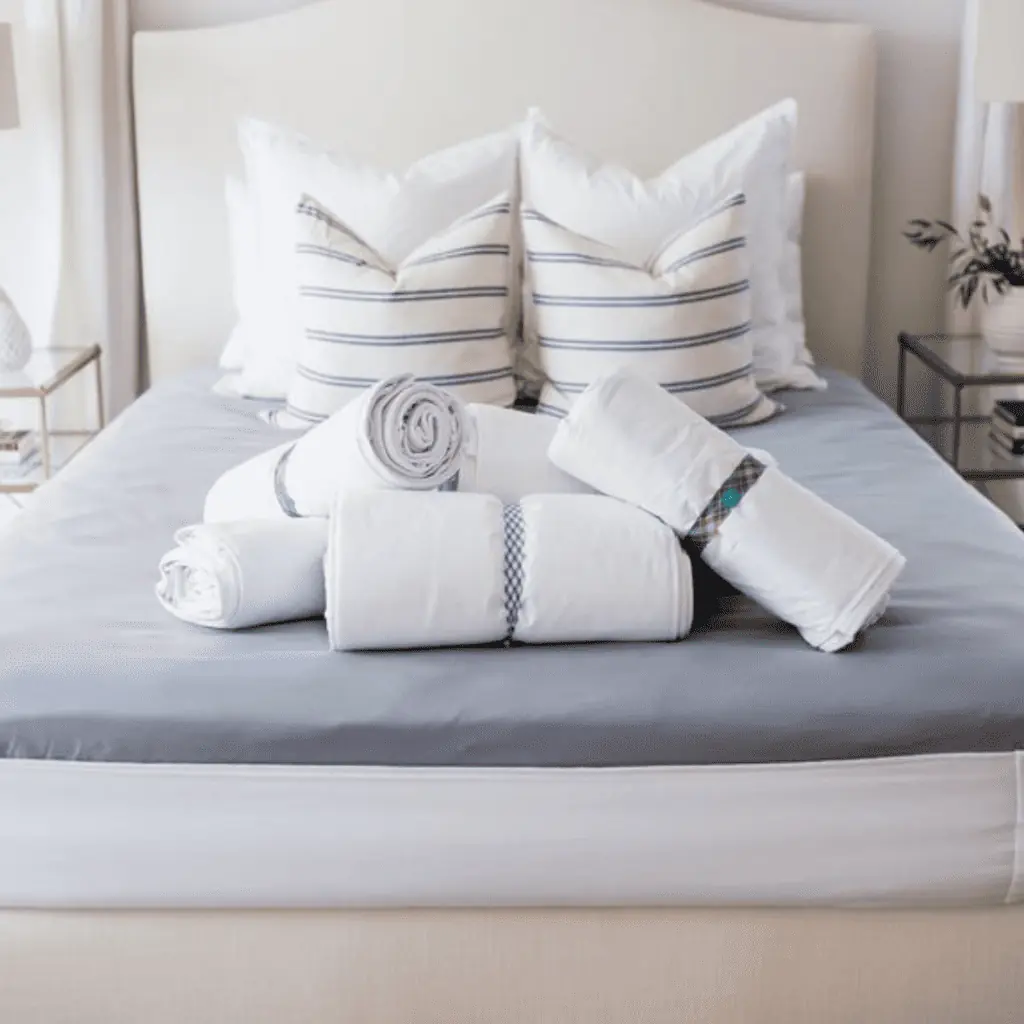 Better Bedder has obviously sold a lot of their bed-making headbands on Amazon, as there are 3,783 ratings for their unique product. Overall, customers rate Better Bedder 3.9 out of 5 stars, and 52% of purchasers give the product 5 stars, while 13% rate it at only 1 star.
What are customers saying about Better Bedder?
One recent purchaser verified the claim made by co-founders Judy Schott and Nita Gassen that the Better Bedder was a game changer for people with physical limitations:
"The joints in my hands are swollen and painful from arthritis and made tucking in sheets on our thick foam mattress a difficult chore. This makes bed making so much easier. Once I got the band on, which was much easier than I feared, putting the fitted sheets in place was a breeze. Our sheet corners don't pop off anymore and changing the mattress pad and sheets is easy and fast. This product exceeded my expectations, and I would definitely buy it again. No more pain in my hands when making the bed is priceless for me."
Another satisfied verified purchaser wrote, "I love this product. I saw it on Shark Tank and couldn't order it fast enough! It holds the sheets and blanket in as advertised. A very clever idea, and it works so well! It is like a large headband around a mattress. Awesome!"
While we read many positive Amazon reviews of Better Bedder, there were also some unsatisfied customers among the nearly 4,000 ratings.
One very unhappy customer had this to say:
"DOES NOT WORK WITH A FITTED BOX SHEET. Doesn't work at all. I was ready to love this. In fact, I had utter faith it would work, and it never occurred to me it would not. I had seen it on Shark Tank and thought it was a fabulous idea. With my heavy mattress and my bad back it seemed like the thing I needed. I finally got it for myself. And I have no idea why anyone would ever use this and why it has more than one star! Yes, you can get it on the mattress easy enough. Yes, I followed the instructions. But then it all went downhill. What's this it holds the box sheet thing?! In no way does it hold the box sheet. Box sheet just flops around with big gaps of fabric rolling on top of the bed. I finally positioned the box sheet like normal under the Better Bedder. Whew! That was a lot of work!"
Overall, most reviewers were quite satisfied with the Better Bedder, but it is interesting that a fair number of customers were unable to get the product to work properly in their homes.
When did Better Bedder appear on Shark Tank?
Better Bedder appeared on Shark Tank in Season 12, Episode 15, which aired on February 26th, 2021. Better Bedder co-founders Judy Schott and Nita Gassen pitched to five of the regular Sharks: Mark Cuban, Lori Greiner, Kevin O'Leary, Daymond John, Barbara Corcoran, and Robert Herjavec.
Season 12 saw a number of successful products launched, including Bug Bite Thing.
What happened to Better Bedder on Shark Tank?
Better Bedder co-founders Judy Schott and Nita Gassen entered the Tank to pitch their unique bed-making headbands. They asked the Sharks for an investment of $150k in return for a 10% stake in their company.
Judy and Nita started their presentation by explaining to the Sharks how hard it is to find sheets that fit a bed perfectly, and how this often results in it being difficult to either make a bed or to change the sheets, particularly for some seniors and for those with disabilities.
Next, the Better Bedder team demonstrated the product, and the Sharks looked impressed at how easily they were able to make a bed. Barbara Corcoran then began the questions by asking Judy and Nita how they had discovered this idea.
Nita responded, "You can thank Judy's lazy son for this. He came home from college and started sleeping on her good couch, and she's like, 'why are you sleepin' on my couch?'" And her son told her that his new bed was such a hassle to make that he would rather sleep on the couch than make the bed every day.
The Sharks then learned that the Better Bedder women had been friends and had worked together for some 15 years. Judy told the Sharks that they had worked together in the insurance industry. After hearing this, Barbara asked if Better Bedder was a full-time job for the team, and Nita answered that she was putting in her two weeks' notice and cashing out her 401K.
Kevin O'Leary inquired whether the Better Bedder was only made in white, and he learned that while white was the most popular color, they had also made some other colors.
Now, having seen the demonstration and heard a bit about the founders, the Sharks seemed ready to talk business. Daymond John wanted to know both the cost of production and the retail price. Judy informed him that the Better Bedder was made in the US, and it cost $33.50 to make, and it sold for $63.50.
Mr. Wonderful quickly jumped in to say that "there's an issue with production costs because that sounds very expensive for basically a rim to a mattress." Nita explained to O'Leary that they had a very hard time sourcing materials during Covid, and Judy added, "this is an industry that is completely new to us. We didn't know how to go to China or to order fabric." And Nita added, "yeah, I could sell you a policy right now."
Daymond next inquired about sales, and the Sharks all seemed impressed to hear that the company had sold $467k year-to-date, with Kevin O'Leary noting that they could sell $1 million for the year.
Mark Cuban wanted to know how the partners were promoting the Better Bedder, and Judy explained to him that they had no media or publicity, and their only real advertising had been some self-shot videos, done with a cell phone, and that these videos had over 1 million views.
When Barbara asked Nita about herself, Nita told the moving story of leaving her marriage with just some clothes and her kids, and quickly finding herself in deep debt. She then told the kids that they were going to sacrifice for two years, no new clothes, no meals out, "no more nothing." And two years later, they were out of debt, living in a house and had money in the bank.
At this point, it seemed that the Sharks were prepared to announce their thoughts on the potential investment.
Did Better Bedder get a deal on Shark Tank?
Better Bedder successfully made a deal on Shark Tank. Lori Greiner agreed to invest $150k in the company in return for an 18% equity stake.
Kevin O'Leary and Mark Cuban were the first two Sharks to speak, and they both told the Better Bedder team that while they really respected their work and what they had accomplished with the business, neither of them were really interested in being in the bed skirt business.
Barbara Corcoran made the first offer, and she gave Judy and Nita three detailed reasons why they should pick her as their investor.
First, she said that she could greatly reduce their cost to manufacture. Second, Barbara told the women that she always picks really quality people, so they would fit in well with the business family she had assembled.
Third, she said she is great at driving PR, which she believed Better Bedder needed to get to the next level in the business. After stating the reasons that she would be the best investor for the team, Barbara offered $150k for 20% of the business.
Lori spoke next, and she said that she loved the fact that Judy and Nita were strong women, and she told them that she loved the concept. Lori then said, "It's very visual; I think this could be a great QVC item, and I also think it could be a good infomercial." Lori explained that her offer was a little Sharkier because she felt that she would need to get in there and do a lot of work with Judy and Nita. Lori offered $150k for 25% of the company.
Finally, Daymond John spoke, and he took a slightly different tack than the other Sharks, Daymond said, "I think my other two Sharks are brilliant, but you know, they're just such small thinkers." Daymond then explained that he would take the product to a very large hotel owner's association because the Bedder Better would save the hoteliers' staff time and energy as well as their health.
After hearing the three offers, Judy countered to see if any of the Sharks were willing to go to 18%, and Lori immediately jumped in and said, "I'll take that deal," and Judy and Nita responded, "You've got a deal!"
Barbara was not happy with this turn of events, so she said, "Wait, there's no rules on Shark Tank, I'll go to 15%."
Lori then told Judy and Nita that she did not want to pressure them, and that "they could get money all day long, but I think what matters is the value that comes to you for that money. I was willing to do the deal for 18%, and I'm good with that."
Nita then responded, "We love you Barbara. We love you Lori, you got a deal!"
Better Bedder Shark Tank update, what happened next?
A revised deal between Better Bedder and Lori Greiner did close, and the company saw immediate results from their Shark Tank appearance.
Better Bedder co-founders Judy Schott and Nita Gassen hosted a Watch Party for the Shark Tank episode, and according to an article on NOLA.com, Judy insisted that they get to work as soon as their Watch Party for the February 26th show ended.
Nita said, "It was unbelievable. By the time we got back to the house, we had thousands and thousands of orders." In the month following the airing of the Better Bedder episode, they had sold more Better Bedders than in the entire previous year.
Despite the strong Shark Tank effect, which the company realized immediately after their appearance on the show, this was only a glimpse of even greater things to come. According to an article, published in New Orleans City Business just one year after their episode aired:
"The two women, who started out selling the Better Bedder at home and garden shows and the weekend market, are on track to hit $20 million in sales this year." The February 2022 article goes on to state that "the Better Bedder is in more than 3,000 WalMarts nationwide and will soon be at other retail establishments including Target, Belk and Kroger."
The Better Bedder team described how the deal that they made on the show was altered; they told New Orleans City Business that the original deal that they made with Lori Greiner was for $150,000 from Greiner in exchange for an 18% stake in the company. But the pair ended up signing a licensing agreement with Greiner, and Nita said," it's worked out well even though it's meant less money for them."
"We would never get that kind of marketing," she said, and they were facing the need to hire additional people.
"Lori is the one pushing it nationally. We have commercials on TV now," Nita said. The product is also being advertised on Facebook and Google. "They really did blast the market."
How much is Better Bedder worth?
Because Better Bedder co-founders Judy Schott and Nita Gassen decided to change their original deal and sign a licensing agreement with Lori Greiner, it is a bit difficult to fix a current valuation on the business; however, we are certain, that nearly two years after the company's appearance on Shark Tank, with sales of $20 million in 2022, the value of the company has risen spectacularly since two friends from Louisiana swam with the Sharks and pitched their better way to make a bed in the Tank.