Bug Bite thing is a simple device which pulls the itch out of bug bites and stings, but was the company able to pull some cash out of the Sharks? And what happened after Shark Tank? Read our Bug Bite Thing Shark Tank Update to find out if the Sharks were itching to invest in this buggy business.
What is Bug Bite Thing?
Bug Bite Thing is a company which sells and distributes a suction tool that alleviates the itching, stinging, and swelling from bug bites and stings. The company is located in Port Saint Lucie, Florida.
The Bug Bite Thing device is chemical free, kid-friendly, and clinically proven to provide relief from the itching and swelling caused by insect bites and stings. It works by extracting the insect saliva or venom left behind under the skin. When you remove the irritant, your body stops producing the unpleasant reaction. It is that simple, but it works.
Who created Bug Bite Thing?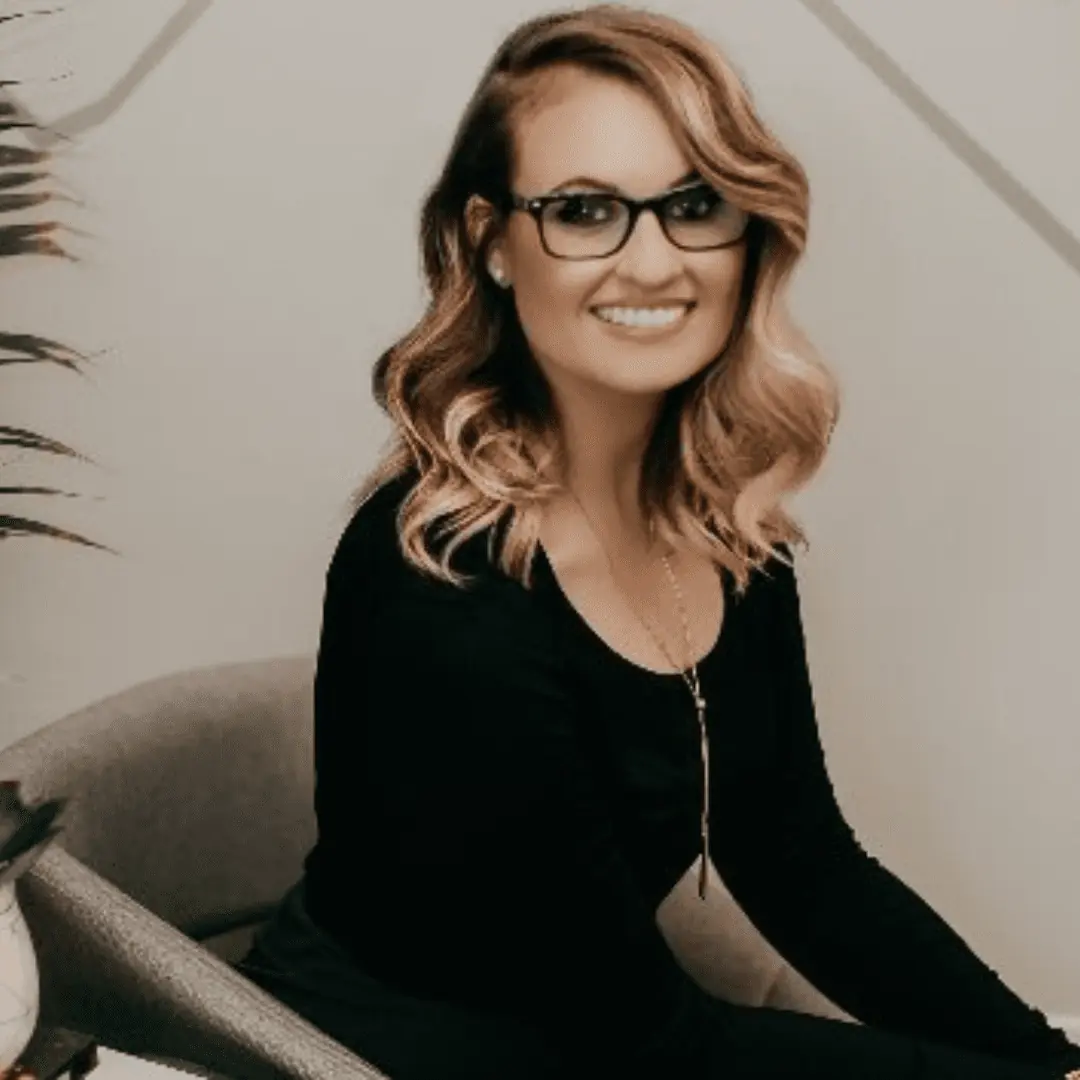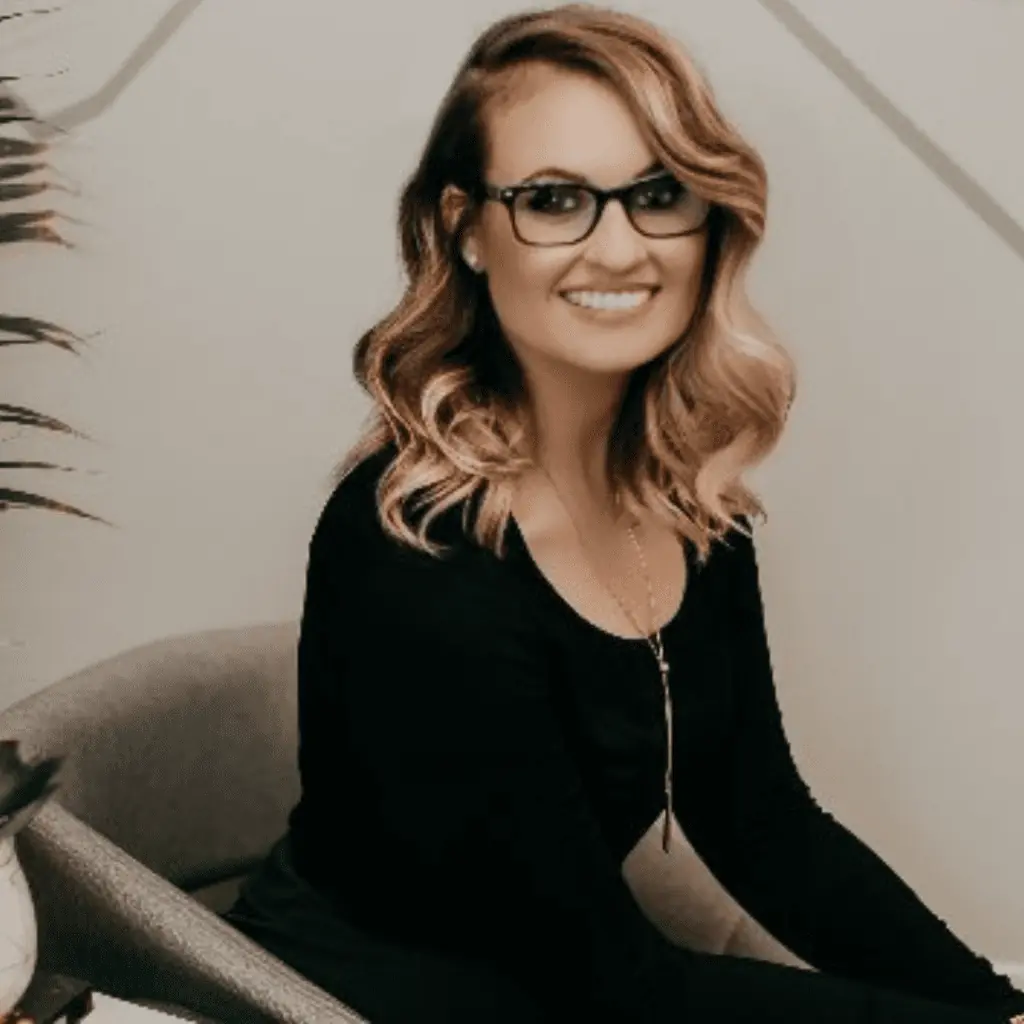 Bug Bite Thing was created by Florida-based mother-daughter team, Kelley Higney, and her mother, Ellen McAlister.
Kelley Higney is the Founder and CEO of Bug Bite Thing. Prior to founding the company, Kelley worked in the family business, A.C. Kerman Inc., where she was Sales and Marketing Manager for the company, one of the largest specialty distributors and exporters of fishing tackle and outdoor gear in the US.
Ellen McAlister is President of Bug Bite Thing, and prior to joining the company with her daughter, she had a long history as a business leader. For over 36 years, Ellen has been President of A.C. Kerman, Inc., a family business representing over 300 brands and 10,000 products in the fishing, marine and outdoor products category.
How did Bug Bite Thing Get Started?
In the Mom on a Mission section of the Bug Bite Thing website, company founder Kelley Higney tells the story of her family's move from California to southern Florida in 2013 and why they were avoiding going outdoors there: "We were completely unprepared for the mosquitoes after moving to Florida from California! My oldest daughter, who was just six-months-old at the time, suffers terribly from mosquito bites and none of the over-the-counter remedies worked."
Then, on the Shark Tank episode, Kelley told the Sharks that, in 2015, she was complaining of mosquito bites while talking with one of the international customers of their family-owned business, and the customer asked her "have you heard of the tool that takes out the irritant and stops the itching and swelling?" Of course, Kelley knew nothing about this product, but she soon tracked it down to a manufacturer in Denmark, got a sample to try for herself, and she was amazed at how well it worked. Shortly after this, Kelley teamed up with her mother, and they contacted the company in Denmark and negotiated exclusive distribution rights for the US.
What happened to Bug Bite Thing before Shark Tank?
In late 2015, Kelley created the Bug Bite Thing brand and began selling the tool at farmers' markets and bake sales at her daughter's school. After many positive comments from her local customers, she sold her house and used that money to order her first big batch of inventory.
Kelley got her first big break in 2018 when a local Florida CBS affiliate had heard about Bug Bite Thing on social media, and the station went to her house to interview her. After the segment aired, it went viral, and she sold out of all of the inventory she had purchased with the proceeds of the sale of her house in a single week.
By 2019, a Bug Bite Thing social media post caught the attention of a Shark Tank producer, and the production team reached out to Kelley and encouraged her to audition for the show. Kelley asked her mother, Ellen, to help her with the audition. She knew that her mom had more than 35 years' business experience in the sporting goods and fishing industries, so she counted on her to help land a big Shark.
What do customers think of Bug Bite Thing?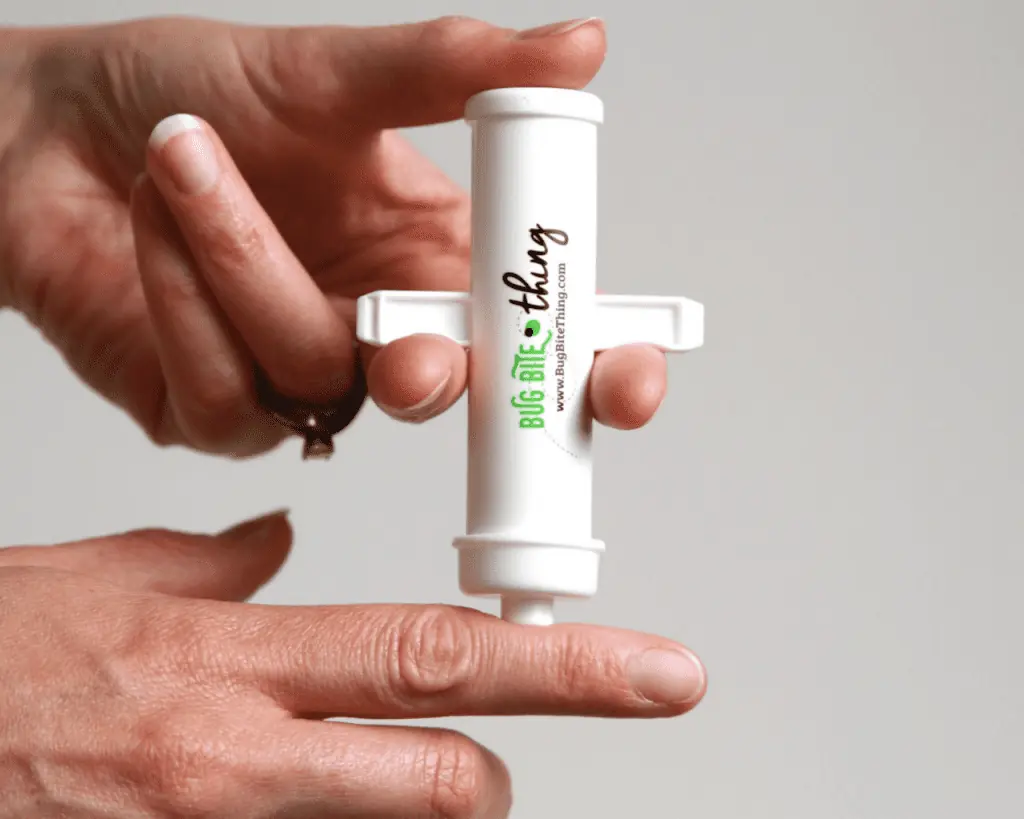 Bug Bite Thing has nearly 78,000 ratings on Amazon, more than any other Shark Tank product we have reviewed. Customers rate the product four out of five stars. And, overall, customers rate the product highly for ease of use, suction power, and longevity.
What are customers saying about Bug Bite Thing?
With nearly 78,000 global ratings, and 72% of all reviewers assigning a score of either four or five stars, there is no shortage of positive customer feedback for the Bug Bite Thing.
One grateful, recent purchaser in the US writes, "I bought several of these Bug Bite Things a couple of years ago. Me and my entire family are very sensitive to mosquito bites, and these are nothing short of miraculous. While these do not prevent bites, they make getting bitten more tolerable. Armed with these Bug Bite Things, we no longer live in fear."
Another long-time user says:
"I bought my Bug Bite Thing in 2019, and it just dawned on me recently that I've been recommending it to everyone without ever writing a review. Time to fix that!
I am a mosquito MAGNET in a very mosquito-heavy area, and this thing is a godsend. Creams almost never help me with super itchy bites, it's like putting regular lotion on them. There were times when I had really bad bites and I resorted to ice packs or painfully hot water to make the itch stop. For so long, I wondered why we didn't have a better solution for such a common irritation. When I saw this tool, I couldn't buy it fast enough, and I now swear by it. About 75% of the time, after I use it, the bite stops itching promptly and flattens by the next day. MAGIC!!!! Before this tool, I had bites that stayed swollen and itchy for over a week."
Interestingly, along with all of the rave reviews for Bug Bite Thing, 10% of customers assigned the product just one star. Most of the unsatisfied customers relate that the product simply did not work for them.
One recent, verified purchaser says:
"All these glowing reviews convinced me to purchase this item, and when I had a mosquito bite recently, I gave this product a try. Safe to say, it doesn't work, leaves hickey type marks on your skin – quite frankly is so cheaply made and overpriced. This product probably costs 50 cents to make but they charge $10. Realistically this should be priced about $3-4 and even that's a stretch."
Another unhappy customer describes her experience with the product: "This is just a suction device. If you have any plunger-type applicator, like those used for giving pets or babies liquid medication, just snip off the bottom and use it as a suction device. I have half a dozen things like that around the house, so this was a total waste of money. Besides, it had no effect at all on my bites. I have terrible swelling from various bug bites. I got two new mosquito bites; I immediately used this on one and used witch hazel on the other. The witch hazel bite never got as irritated and healed much faster. So, save your money and get some witch hazel or look around your house for a plunger applicator."
Again, while we did find a number of negative reviews stating that the Bug Bite Thing was not helpful for some customers, the vast majority of the reviews were positive, and many of them expressed gratitude to the company for solving a long-standing problem.
When did Bug Bite Thing appear on Shark Tank?
Bug Bite Thing appeared on Shark Tank in Season 11, Episode 4 on October 11th, 2019. Mother and daughter team Kelley Higney and Ellen McAlister entered the Tank and pitched to Mark Cuban, Lori Greiner, Barbara Corcoran, Kevin O'Leary, and guest Shark Rohan Oza, a California-based marketing and branding expert who is known as "Hollywood's Brandfather."
Season 11 of Shark Tank saw several successful products launched, including Blueland.
What happened to Bug Bite Thing on Shark Tank?
Bug Bite Thing founders Kelley and Ellen stormed into the Tank, and promptly stated: "Our product sucks," which, of course, elicited laughter from the Sharks, and after this laughter died down a bit, they said, again, in unison: "We mean it, like, literally, it sucks!"
Company CEO Kelley then pointed to her mother and began to describe the ordeal of Mosquito Magnet Mom, who had put on a vest with huge mosquitos plastered all over it in order to enact her part in the skit. Kelley told the Sharks that no matter where mom goes, the mosquitos always find her, and even with creams and a wide assortment of home remedies, she is never able to find relief from mosquito bites.
Kelley then related to the Sharks that none of the traditional mosquito bite remedies work because they don't address the cause of the problem: the mosquito's saliva or the venom from other insects which cause one to have swelling and itching.
Kelley then pulled out a small plastic device, and she demonstrated the Bug Bite Thing by placing it on her mom's arm and slowly pulling up on the handles to suck the saliva out of the bites. She showed the Sharks that you simply put the device over a bite, pull up the handles for 10-30 seconds, and the irritant is drawn into the cap. The cap is then removed, washed out, and the Bug Bite Thing is ready to be used again.
After the mother-daughter team finished their little mosquito bite drama, they told the Sharks that they were seeking $150k for a 10% equity stake in the company.
The Sharks were impressed by mom's acting skills, and Mark Cuban told Ellen, "You have won the Shark Tank Academy Award." After this comment, all of the Sharks looked interested, and the questions began.
After a few basic questions, Kelley showed the Sharks a Before and After photo of a child which had been submitted by the boy's mother. The large welts in the Before photo, followed by their disappearance in the After photo, really seemed to impress the Sharks.
Barbara Corcoran then asked Kelley how they had come up with the product, and Kelley related the story of the family's move from California to south Florida, and how the mosquitos were so bad for her young child that they were spending most of their time indoors. She then told the Sharks about learning of the Bug Bite product from an international customer of the family business, contacting the manufacturer in Denmark to get a sample, and then quickly making a deal to distribute the product in the US.
Guest Shark Rohan Oza commented that the product "seems very replicable; there can't be a patent on it," and Ellen responded that there was not a patent, but their manufacturer in Denmark had clinical trials for it. Kevin O'Leary jumped in to ask if the Bug Bite Thing team were paying royalties to the manufacturer, but Kelley responded that they simply purchased the product but did not pay royalties.
Mark Cuban then wanted to know the cost to procure the product and the retail price, and Kelley told him that they sell it online for $9.95, and their landed cost was $1.53, and then they packaged the product at an additional cost of about .40, for a total cost of $2.00. Helen remarked that their gross margins were 80% online. Lori Greiner followed this by asking Kelley if they had the product in CVS or Walgreens, and Kelley said, "This year, we were able to secure a deal to get with a large pharmacy chain store, and we're in over 7,000 stores."
Rohan asked about the company's sales, and he discovered that they had sold $500k in the previous year and that they had $800k in sales for the current year and were forecasted to do over $2 million by the end of the year.
After hearing about the company's revenues and gross margins, the Sharks appeared ready to take bait.
Did Bug Bite Thing get a deal on Shark Tank?
The Bug Bite Thing team successfully negotiated a deal with Lori Greiner for $150k in return for 10% of their business, the exact deal they were asking for upon entering the Tank.
Guest Shark and branding expert Rohan Oza was first to open the bidding for Bug Bite Thing, and he tendered the mother-daughter team an offer of $150k for 10% of the business, exactly what they had requested. Rohan said, "I can put this through the entire retail chain, I mean, our products are in every store in America . . . this'll blow outta Walmart."
Barbara Corcoran quickly upped the ante when she offered $200k for 10%, and Rohan responded, "I can get products out into retail in a way Barbara can't." Barbara disagreed with this, saying simply, "That's just not true."
Kevin O'Leary was next up with a Mr. Wonderful-type of offer, "I'm gonna give you the $150k, and I'm gonna drop the equity down to 6%, and I want $1.00 per unit, too." Lori Greiner, who had been mostly silent, now spoke: "I hate bugs, I hate mosquitos, and I hate things that bite because they bite me." She told the Bug Bite Thing team that while she doesn't do it often, she was offering them her once-per-season Golden Ticket, which comes with an offer for exactly that they asked, $150k for 10%.
There was some good-natured teasing from the other Sharks about Lori's Golden Ticket, and Mark seemed to be trying to join Barbara for a joint deal, but while the pair of Sharks were whispering, Lori spoke again and said, "It's right here, come take it because it might go away. I hear mumbling and when I hear mumbling, it worries me. So, you guys, do you want my offer?
All of the other Sharks were now trying to talk over Lori, offering to team up to win the deal, but before they could articulate a new offer, Kelley looked to Lori and said, "Lori, we'd like to do a deal."
Guest Shark Rohan congratulated Lori, "I give you credit, you took on the whole gang with your Golden Ticket!"
Bug Bite Thing Shark Tank update, what happened next?
According to southern Florida newspaper TCPalm, after Kelley Higney, founder and CEO of Bug Bite Thing, appeared on Shark Tank and accepted an investment offer from shark Lori Greiner, "everything exploded." Kelley told the newspaper that in the year before their episode aired, the company had about $500k in sales, and 18 months after their appearance on the show, they had done about $11 million. She also told the paper that sales for 2022 were projected to come in at around $30 million.
Kelley also shared that Lori Greiner has been invaluable as a partner, as Lori helped the company to negotiate a "very lucrative" partnership with the manufacturer, assisted with inventory issues and negotiated with a co-packer. Perhaps more importantly, Kelley believes that Greiner's partnership added credibility to her business.
Lori's knowledge of the retail marketplace also helped expand Bug Bite Thing into 25,000 major retail locations, including The Home Depot and Walmart, and to 25 countries. When the mother-daughter Bug Bite team appeared on Shark Tank, they had two employees. The company now employs over 30 people, and they have more than doubled their warehouse space.
In the local newspaper article, it was also reported that "Bug Bite Thing has won three Women in Business Silver and Bronze Stevie Awards, including Consumer Product Company of the Year and Fastest Growing Company of the Year in 2020."
Did Bug Bite Thing appear on a Shark Tank Update?
The Bug Bite Thing team was invited back to appear in a Shark Tank Update episode in 2021, the season immediately following their original airing. On the Shark Tank Update, Founder and CEO Kelley Higney said, "There is no greater platform in the world to launch a business than Shark Tank."
Lori Greiner appeared on the Update episode as well, and she told Kelley and her mom: "We're projected to do an additional $15 million in sales by the end of the year. 25,000 retail locations. That's what everybody dreams of. You guys get it."
Kelley closes the Update episode by saying, "This business means everything to me. I feel the deepest passion that this is what I was born to do, that I need to get this product into every household in the world, that people need a more effective way to get relief; it's a huge problem, and we're out here providing that solution to them, and it's the most rewarding thing. I love my job."