We take a look back at Diaper Dust, which appeared on Shark Tank in Season 13. This a company that had only $3k in sales when founder and Travel Nurse Regina Crisci went in to pitch to the Sharks, and Diaper Dust was also one of the few businesses to send in an unsolicited application for Shark Tank and to be accepted almost immediately.
What is Diaper Dust?
Diaper Dust is a company that manufactures a diaper deodorizing powder which eliminates odor from dirty diapers. The company is based in Winterville, North Carolina.
Diaper Dust is unscented, and it is made from simple ingredients, activated charcoal and sodium bicarbonate. This simple formula allows Diaper Dust to eliminate odors from soiled diapers without the use of harsh chemicals.
Who created Diaper Dust?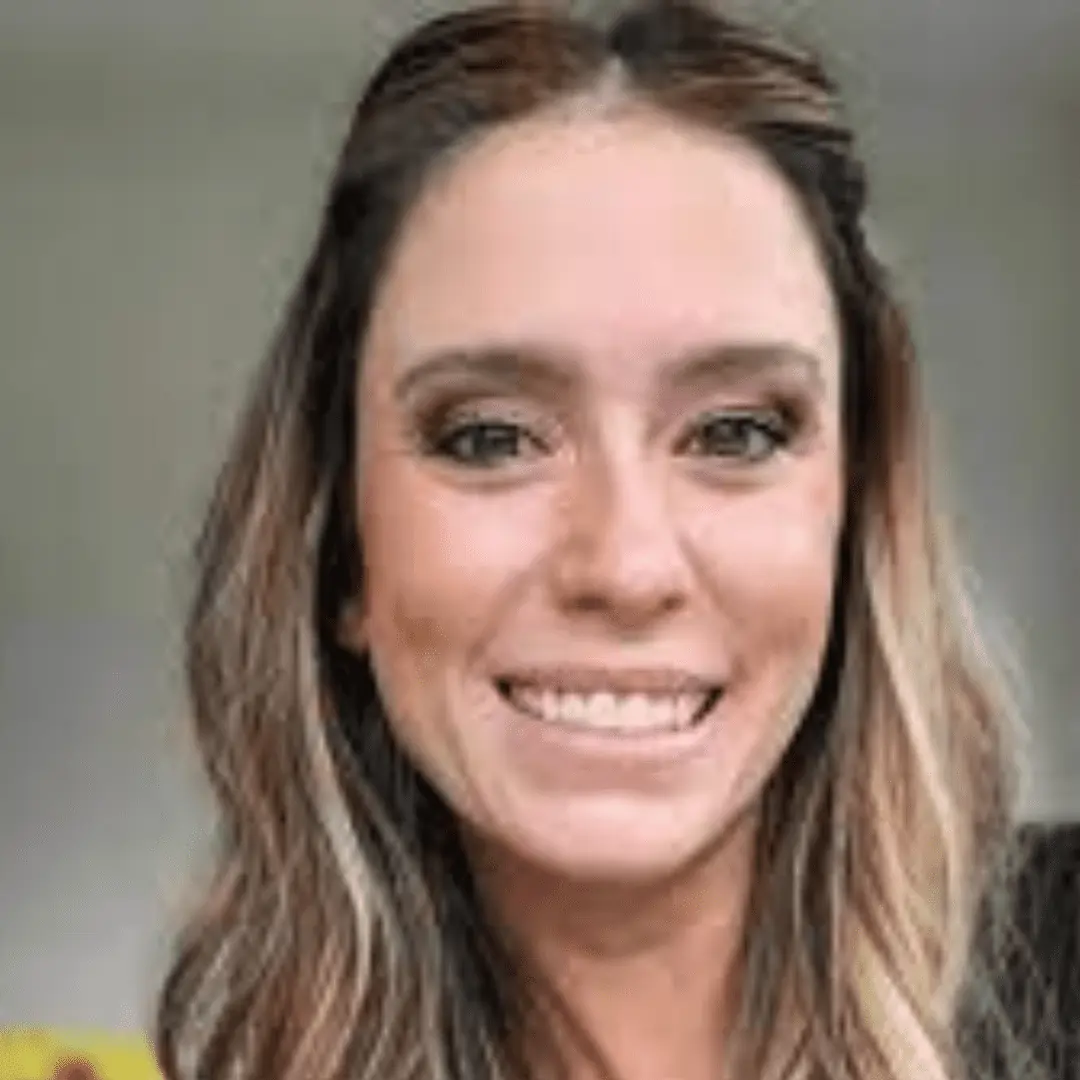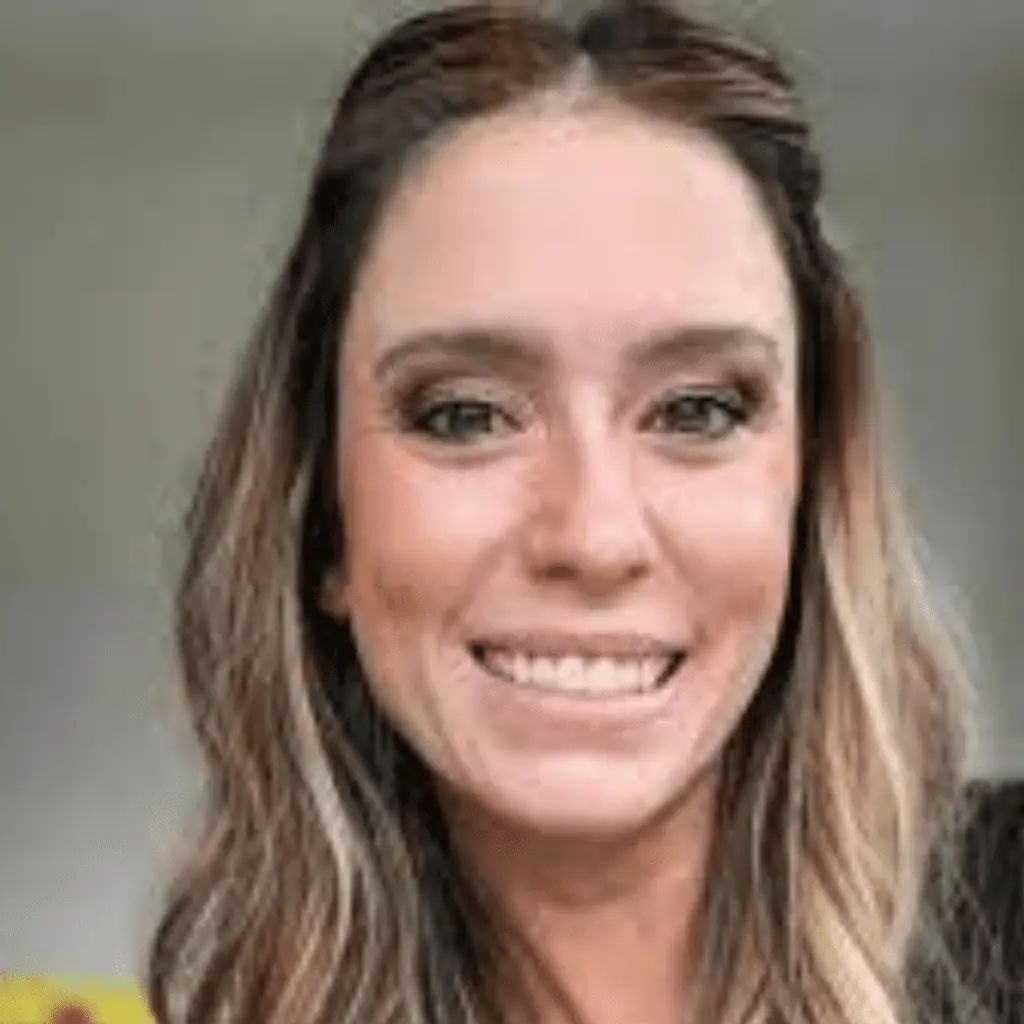 Diaper Dust was founded by Regina Crisci, a Travel Nurse based in Winterville, North Carolina. Regina attended Frederick Community College, located in Frederick, Maryland, and she graduated with an Associate of Arts and Science degree in Registered Nursing in 2010. Since graduating, she has worked as a Travel Nurse, and she launched Diaper Dust in December, 2020.
How did Diaper Dust Get Started?
On the Diaper Dust website, founder Regina Crisci talks about why she came up with the idea for Diaper Dust: "As most moms know, having a child changes your entire being. My son brings so much joy to everyone around him, and I thank God every day that I am his mother. But with all this happiness he brought, he also brought a lot of smells."
Regina says that she and her husband tried everything from double bagging, to fragrances, to top-of-the-line diaper pails and nothing worked to control the smell of dirty diapers. She relates that the diaper pail would trap the odor, only to just absorb it in the plastic. And once when she came home to see that the babysitter had put their baby's diapers outside on the porch, she knew that she had to try something different.
Regina says that she tried different formulations over a period of several months before she perfected the product that is now Diaper Dust.
What happened to Diaper Dust before Shark Tank?
In an interview with Herald Mail Media, Diaper Dust founder Regina Crisci said that by the time she got the correct ingredient ratio down for Diaper Dust, she and her husband were already potty training their son Maddox. However, she told the Herald Mail Media, when a patent attorney found her product was in the clear, and considering the money she'd already invested, she decided to bring it to the aid of other parents.
"I just kept going," she said. "We nailed down the name, the vessel it would be in, what would be most user-friendly."
How did Diaper Dust develop before Shark Tank?
Once Regina had the formula perfected for Diaper Dust, she started to manufacture it, by hand, in her backyard using a large compost mixer. On her Shark Tank episode, Regina told the Sharks, because of the nature of the work mixing the activated charcoal and sodium bicarbonate, she looks just like she came out of the Industrial Revolution when she's finished with her backyard Diaper Dust production.
In a YouTube interview with Super Entrepreneur Joe Pardo, Regina says that while she realized that her company was very new, she decided to apply to be on Shark Tank, and somehow, she beat the odds and was given a chance to speak with the production team. This was unusual because over recent seasons, it seems that most of the companies appearing on Shark Tank get their chance to pitch after a member of the Shark Tank production team notices a story about the company in other media and then makes first contact with potential Shark Tank participants.
Prior to Regina's appearance on Shark Tank, the company had lifetime sales of just $3,000.
What do customers think of Diaper Dust?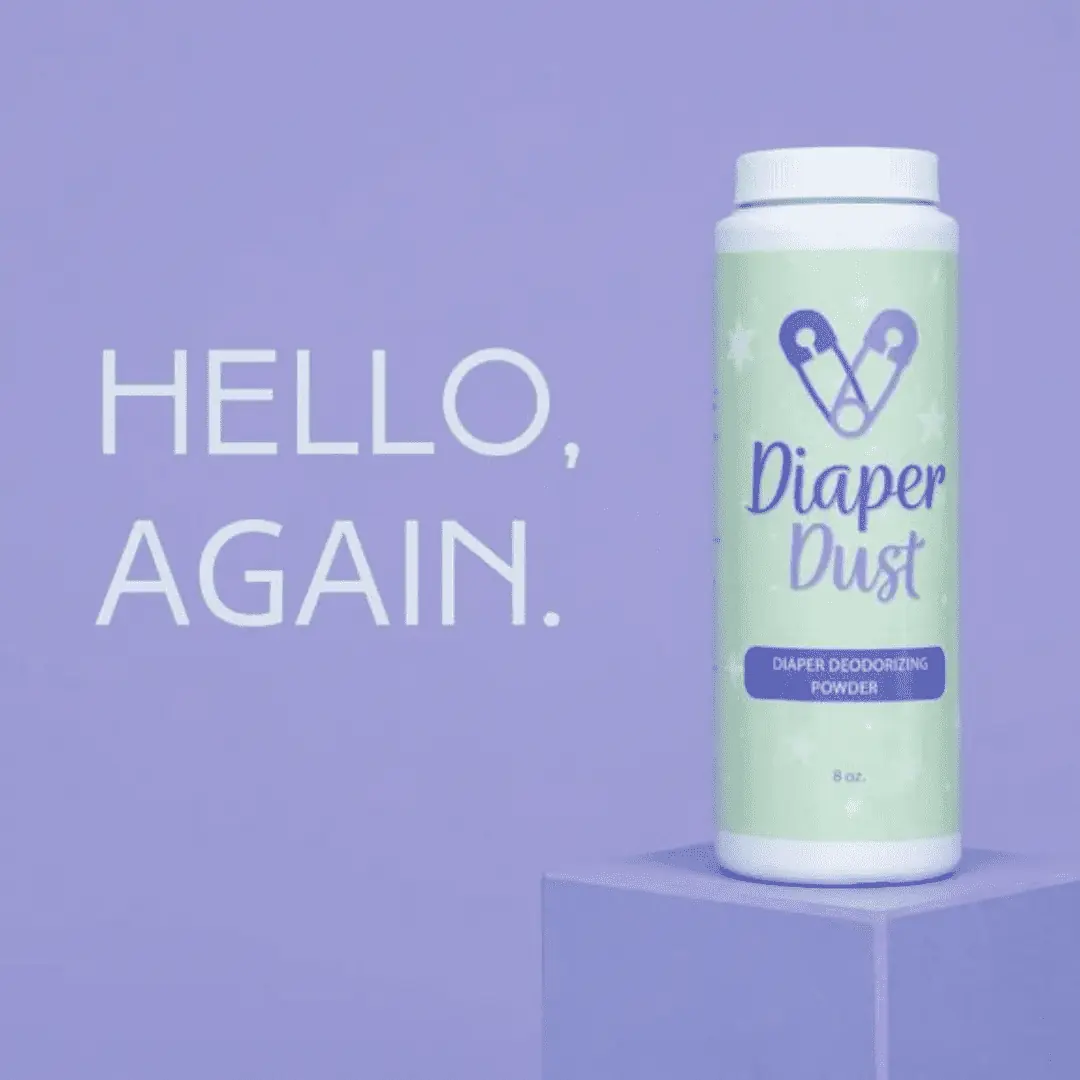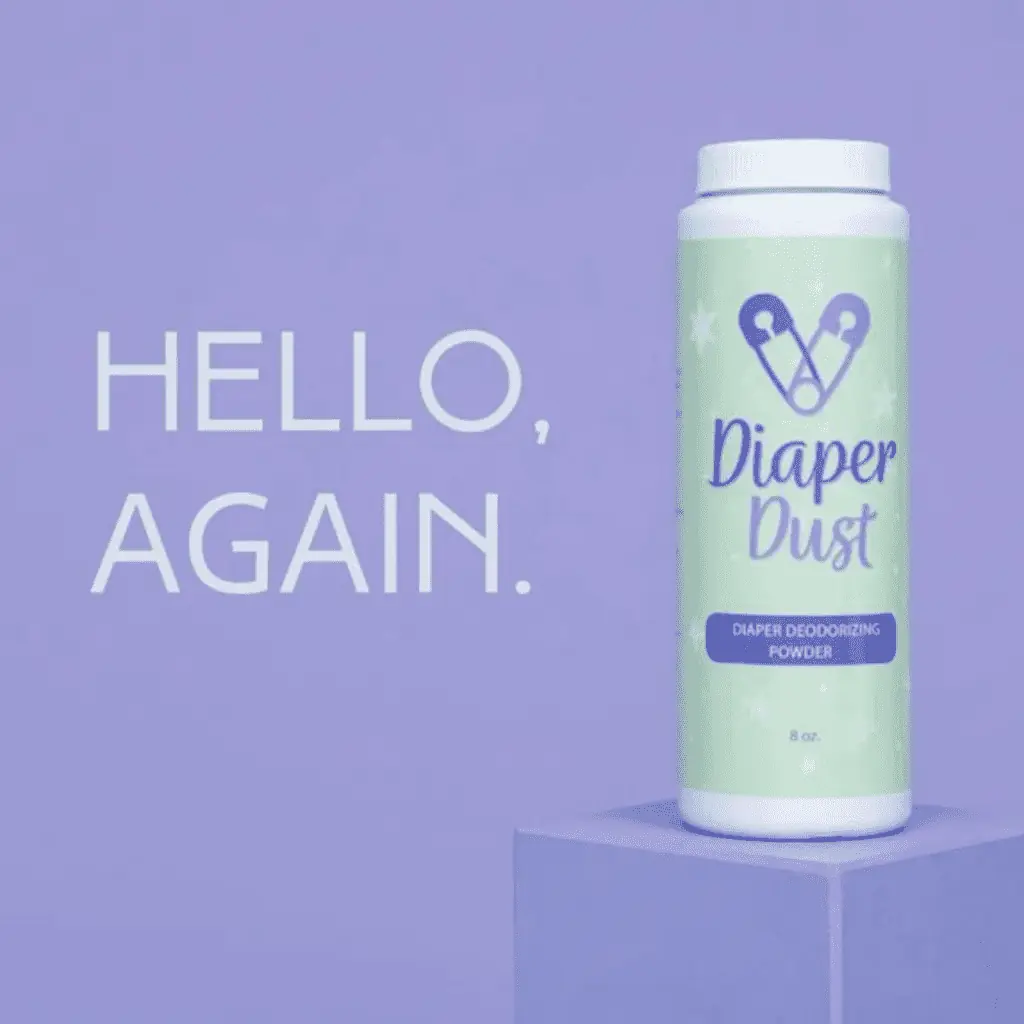 Diaper Dust has 73 ratings on Amazon, and the product has an overall rating of 4.5 out of 5 stars. A vast majority of reviewers give Diaper Dust a 5-star rating, but there are some differences of opinion about the product, as 11% of customers rate the product at just 2 stars.
What are customers saying about Diaper Dust?
One happy verified purchaser writes,"This product does what it claims to do. I just sprinkled the powder onto the dirty diaper then threw it in the diaper pail. It was amazing the smell was gone. I would highly recommend this product to new moms. Please note, the powder is black so make sure you sprinkle it onto the dirty diaper and not your baby."
A childcare professional also chimed in with a ringing endorsement for Diaper Dust: "I'm a nanny and change 1-3 poopy diapers a day! The baby is at an age where he wants to throw his own diaper away… so I'd step on the diaper genie to open it for him and OH MY GOD… the smell… even for that 15 seconds it would stink up the entire play area…. UNTIL NOW!! We use diaper dust in every single diaper, now a tiny bit in the pee diapers, and a little more just to cover the poop in the poopy diapers. Then, I just wrap it up and hand it to the little man, and he loves to toss it In the regular trash can! This stuff is an absolute miracle that combats the smell of the poopy diaper."
Another verified purchaser made a very positive comment on the use of Diaper Dust for adult incontinence: "Saw on Shark Tank.Thought, what the heck, try it. My wife has dementia and is incontinent. The smell was sickening. The diaper dust instantly made the urine smell go away. Great product. Try it."
It is interesting to note that while Diaper Dust had 11% of their ratings at just 2 stars, not a single one of these unhappy Amazon customers wrote a negative review of the product, so we can not be sure why these folks were not satisfied with their purchases.
When did Diaper Dust appear on Shark Tank?
Diaper Dust appeared on Shark Tank in Season 13, Episode 14, which aired on March 11, 2022. Regina Crisci, founder of Diaper Dust, pitched to Mark Cuban, Barabara Corcoran, Lori Greiner, Kevin O'Leary, Daymond John, and guest Shark, Emma Grede, CEO of Good American.
What happened to Diaper Dust on Shark Tank?
Diaper Dust founder Regina Crisci entered the Tank and asked the Sharks for $75k investment in return for 40% of her company.
Regina began her pitch by asking the Sharks, "Who wants to smell a dirty, stinky diaper?" And Lori Greiner answered, "Nobody!" Regina then went on to tell the Sharks that, of course, nobody likes the smell of a dirty diaper, and she said that parents will try anything to fight the smell: plastic bags, fragrances, and diaper pails, but these things don't always work, and when they do, it's just for a short time.
Regina then explained that her product, Diaper Dust, is the first diaper deodorizing powder, and to eliminate the foul odor, you just sprinkle it over the dirty diaper before you throw it away. Next, Regina put the Sharks through one of the better demonstrations we have seen in the Tank. She explained to the Sharks that in front of each of them, there was a simulated dirty diaper, and she asked them to open it up and to give it a big whiff. Immediately, all of the Sharks looked and sounded disgusted as they smelled their diapers, and guest Shark Emma Grede was so grossed out that her comments had to be bleeped out.
As soon as the Sharks had a good smell of their diapers, Regina told them, "Don't panic, reach for your Diaper Dust!" And as soon as the Sharks had sprinkled some dust on their diapers, they all surprisingly said, "it works!" Mark Cuban seemed to be particularly impressed by the product.
With the effective demonstration over, Regina answered some basic questions, telling the Sharks that Diaper Dust is made from activated charcoal and sodium bicarbonate. She also told Lori Greiner that there were no similar products on the market and that Diaper Dust had a patent pending for their application.
To answer questions about how Diaper Dust was made, Regina showed a video of herself mixing large batches of Diaper Dust with a composter in her backyard. The video had a visible effect on some of the Sharks, particularly Mark Cuban, who said, "That is so awesome that you went for it."
Guest Shark Emma Grede next asked if Diaper Dust was her full-time job, and Regina told her that no, it was not her full-time job, as she works as a Travel Nurse, and she was currently working in the Trauma and Transplant Department of a hospital. Barbara followed up by asking about the sales for the product, and Regina told the Sharks, "I started in December 2020, and my sales are not the greatest. I've sold $3k. I started out with just friends and family. Then, I got on Amazon in February."
Mark Cuban asked about the cost of producing the product and its sales price, and Regina told him that it costs $3.15 to make, and she sells it for $14.00. Emma Grede then wanted to know how Regina is marketing the product, and Regina answered that sales were mostly word of mouth. Kevin O'Leary next told Rachel that for $75k with 40% equity, she was obviously there to make a deal, but Kevin wanted to know how much work the Shark would need to do since she was still working full time.
O'Leary also asked Regina what she needed from a Shark, and Regina let him know that she was looking for mentorship, and as a Travel Nurse, she has always had to jump in and learn quickly in different hospitals, so she assured him that she would ask questions of the Sharks, but that she "will be the quickest bird to leave the nest that you will ever see."
After this confident answer, it looked like the Sharks were ready to announce their intentions.
Did Diaper Dust get a deal on Shark Tank?
Diaper Dust successfully made a deal on Shark Tank. Mark Cuban agreed to invest $75k for a 40% equity stake in the company. This is exactly the deal that Diaper Dust founder Regina Crisci asked for when she entered the Tank.
Kevin O'Leary spoke first, and he said that he could see a demand for the product, but there was a ton of work to do, so it was not for him. Mark Cuban jumped in again to ask how Regina would scale the product to make a million of them, and Regina told him, "I need this in a factory. I need this out of my backyard." Cuban inquired whether Regina had contacted any co-packers, but she indicated that she had not.
Barbara Corcoran left the deal quickly, but commended Regina both for her work on Diaper Dust and for the important work she does as a nurse, but she also told her that she really thinks that Regina needed a working partner, rather than a Shark. Regina responded to Barbara by telling her that she had some capital, and that "I have a house that I own that I am willing to sell." Mark Cuban interrupted at this point to say, "No you're not. Don't sell your house."
With two Sharks out, Regina looked to be on the verge of tears, but the news did not get any better when Lori indicated that, for her, the company was just not far enough along. And Emma Grede then gave Regina a big hats off for starting a business while working in a very stressful full-time job. Emma also advised her that Diaper Dust needed to find some mommy influencers to market the business. Emma was concerned that Regina had not made a plan concerning exactly how to market the product, as she told Regina that this is what she believed that company needed at this time.
This left only one Shark swimming in the Tank, and with four Sharks out, she turned to Mark Cuban and said, "I do plan to walk away from nursing as long as I have the right mentor." Mark then said to Regina, "I want to be that partner that can help you because you've demonstrated every bit that you're an entrepreneur. You figured out how to make the gunk in your backyard, you figured out how to sell it, you figured out how to do a patent, so I'll make you an offer, I'll give you $75k for 40%." Regina, in tears of joy, looked to Mark and said, "That's a no brainer."
Mark told Regina, "For all you do for other people, now it's time for you to have somebody to help you."
What happened to Diaper Dust after Shark Tank?
In an interview with Super Entrepreneur Joe Pardo just two weeks after the Diaper Dust Shark Tank episode aired, company founder Regina Crisci described the immediate Shark Tank effect which her company experienced. Regina told Pardo that she held a Watch Party for friends and family, and she said that the phone was vibrating off of her lap with incoming orders before she had even finished watching her pitch on the show. She also said that she sold out of products within 15 minutes of the start of her episode.
Regina also told Pardo that she had not updated her inventory correctly with the co-packer, so within an hour of her episode airing, they had oversold by about 670 bottles. She was so upset that her site had oversold the inventory that she had to leave the Watch Party early. Regina then went on to say that she planned to fly out to the co-packers and ship all of the unfilled orders as soon as the products were ready, just to save the five or six days extra shipping time.
Did the deal between Diaper Dust and Mark Cuban close?
We can report that the deal between Mark Cuban and Diaper Dust did close about three weeks before the episode went on the air, and Regina said that even prior to closing, once everyone was certain that the deal would close, and they were just waiting on final documents, Cuban's representatives went into action to assist Regina find a co-packer to manufacture and package the product. Regina claimed that when she had tried to contact several co-packers, no one would return her messages, but as soon as Cuban's team was onboard, she was able to speak to a number of companies, and she found a company which she could work with.
How much is Diaper Dust worth?
The deal that Diaper Dust struck with Mark Cuban valued the business at just under $190k. However, now that we know that the deal has closed, and Cuban's team has already helped the company to successfully negotiate with a co-packing partner, there is little doubt that there will be lots of parents willing to sprinkle a little dust on the dirty diapers in their homes, while at the same time, sprinkling increased cash flow into Diaper Dust.