This OpulenceMD Shark Tank update tells the story of what happened after Kendra Scott agreed to invest in the premium false eyelashes company.
What is OpulenceMD Beauty?
OpulenceMD Beauty is a company which manufactures a full range of glue-free magnetic lashes, eye makeup, skincare and tools made to keep eyes safe, simplify beauty routines, and help boost self-confidence. The company is located in Reidsville, North Carolina.
All of the company's products are developed and tested under the guidance of company founder, Dr. Anika Goodwin, a board-certified ophthalmologist, with a focus on gentle, safe beauty solutions and ease of use.
Who created OpulenceMD Beauty?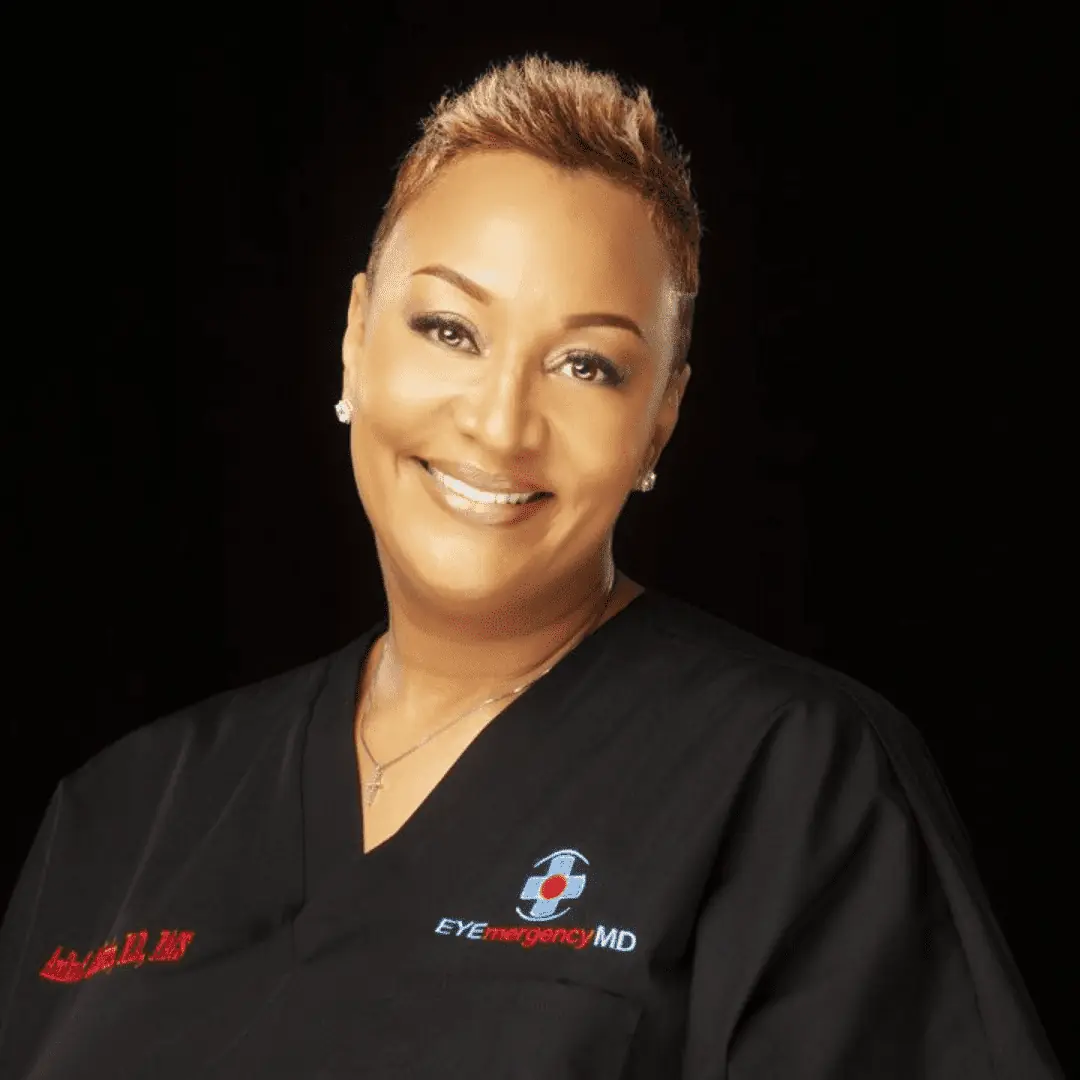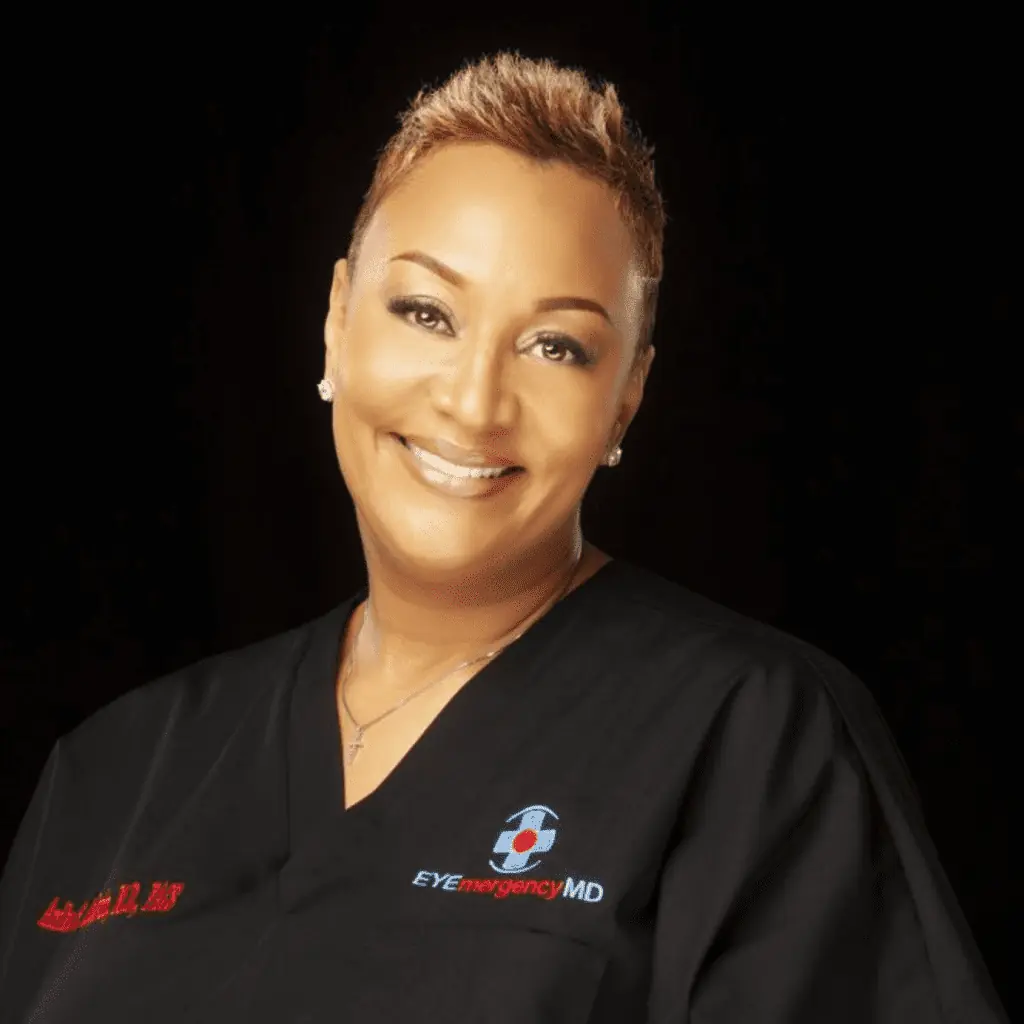 OpulenceMD Beauty was founded by Anika Goodwin, a board certified ophthalmologist from Greensboro, North Carolina. For her undergraduate education, Anika attended The University of North Carolina at Chapel Hill where she earned a BS degree in Pharmacy. She then enrolled in The Medical University of South Carolina and graduated with her MD degree in 2001.
Anika worked as an Oculoplastic Surgeon for the US government for nearly nine years, and then she went on to found EYEmergencyMD, a company which provided telemedicine and onsight vision screenings for businesses. Finally, in 2019, she founded OpulenceMD Beauty.
How did OpulenceMD Beauty get started?
On her Shark Tank episode, Dr. Anika shared with the Sharks that she wasn't a typical surgeon, but that she loved to look nice and wearing lashes always made her feel more confident.
She also told the Sharks that she went through a period in life in which she lost both her mother and her father 39 days apart, and she also lost her marriage of 15 years, just three months after her parents had died. Prior to these experiences, she related that she had always had great confidence, but she had really struggled during this time. Part of Anika's struggle was concern about her appearance.
Anika realized that after years of eyelash abuse with glue-on lashes, she had lost most of her own lashes, and she realized that she was "walkin' around and looking like a hairless chihuahua." She decided, "enough is enough," and thought that there had to be a better way, and this simple idea was the force behind creating the OpulenceMD Beauty magnetic eyelashes.
What happened to OpulenceMD Beauty before Shark Tank?
OpulenceMD Beauty launched on Valentine's Day in 2020, and just several months after its launch, much of the world shut down due to the Covid 19 pandemic. Despite the lockdowns, the company, which launched online, experienced early success.
OpulenceMD Beauty founder Anika Goodwin told WFMY News 2 in Greensboro:
"When I launched, I launched to 5 figure sales. And I was shocked, I was absolutely shocked. It became a situation where those people told other people, and I got to my first 6 figure month about 4 months after I launched."
With the rapid success of the business, word got out quickly, and Anika presented her OpulenceMD Beauty pitch to the Sharks in September 2020 when her episode was taped, just seven months after launching the business.
What do customers think of OpulenceMD Beauty?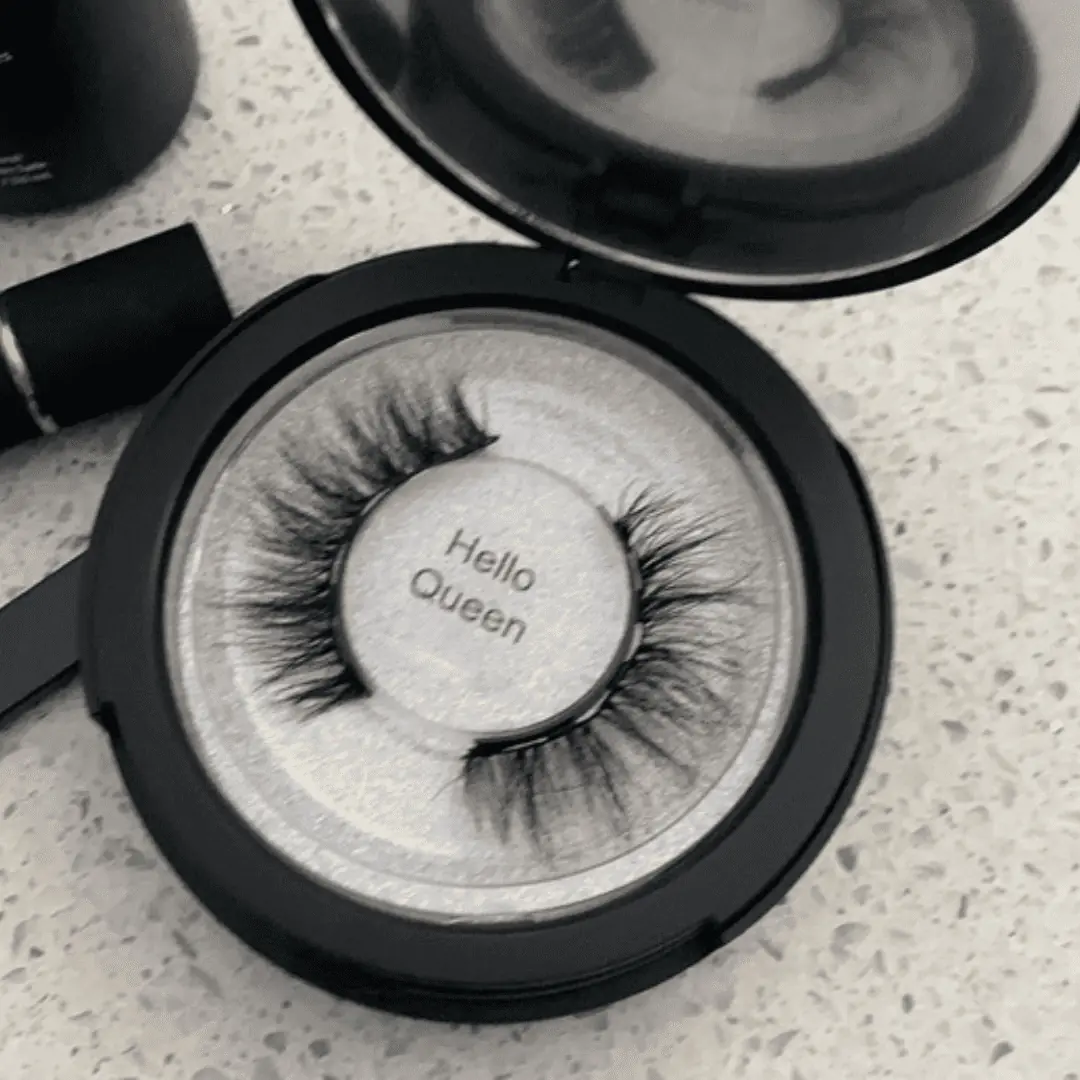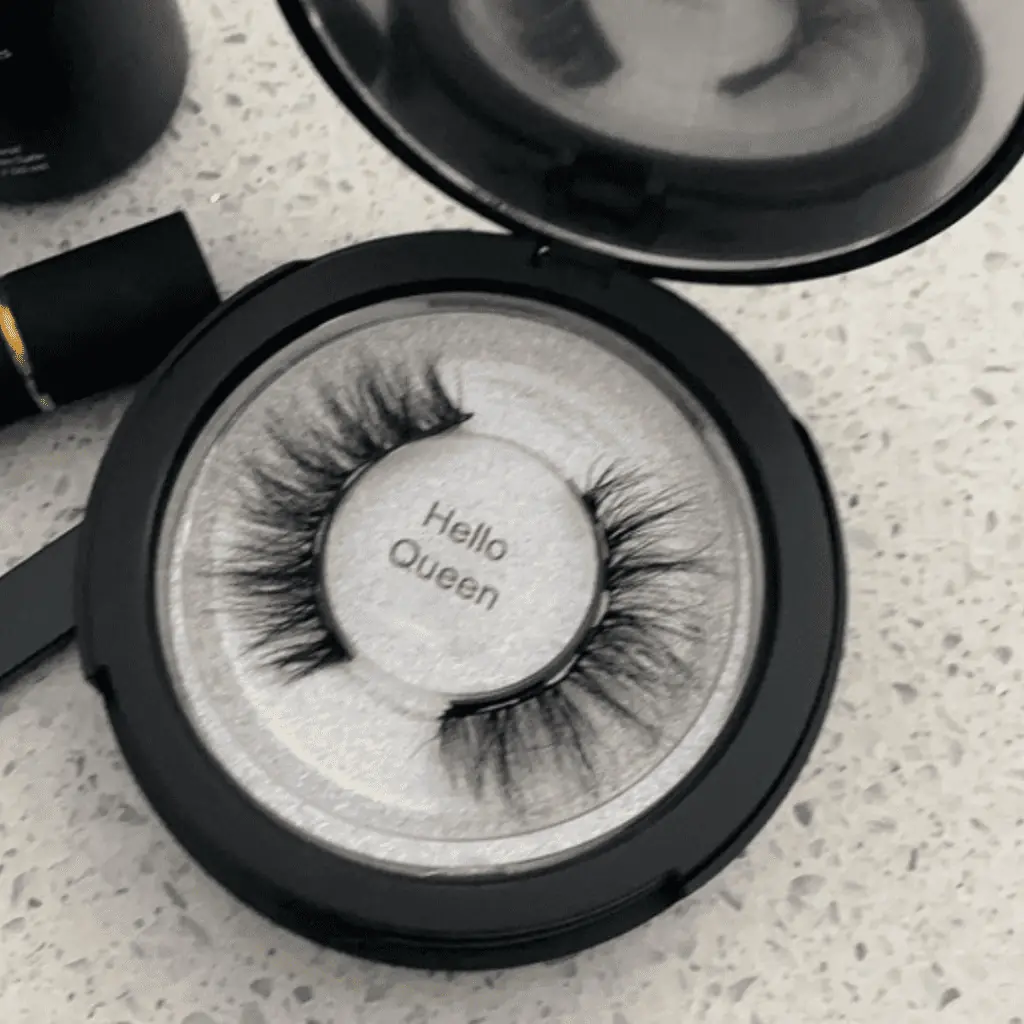 While searching for reviews for OpulenceMD Beauty magnetic eyelashes, we were surprised to find no reviews for the product on either Amazon or Google Reviews. We managed to find several reviews, but almost none from actual customers. Most of the reviews we discovered were from sites which regularly review beauty products, so they wrote the reviews in a professional capacity, rather than as a customer.
Interestingly, we did find ophthalmologist Dr Rupa Wong's video in which she tries and reviews OpulenceMD Beauty magnetic lashes. Since the product was created by an ophthalmologist, we found it informative to hear what another eye surgeon had to say about it.
Dr Wong indicated, "The magnetic liner seems to be better than others I've tried, and from a medical perspective, these appear safe and are FDA approved." After applying the lashes and then doing a short workout with them on, she said, "Overall, I really like these lashes. They're very lightweight, they don't migrate, and the ingredients that they are made out of are safe."
Another professional reviewer, Skinny Ninja Mom, also tried OpulenceMD's magnetic lashes and said, "Opulence MD Beauty Lashes were easy to apply, however, their lasting power may have been even greater." And she went on to say, "Every aspect of these magnetic lashes impressed me, whether it was the eye health benefits, the aesthetic appeal, the convenience of use, or the durability."
The only actual customer testimonials we were able to find were on the OpulenceMD Beauty website, and there were only three of them, and like with all other company-supplied reviews, we tend to view these as advertising rather than as objective reports about a product.
Finally, in what may have been a reflection of the increased demand created by the company's Shark Tank episode, we discovered that immediately after the episode aired, the Better Business Bureau reported a number of complaints about OpulenceMD Beauty products. The majority of these complaints related to customers ordering products which were either shipped with some components of their order missing, or the shipments were taking an extremely long time to get to the customer. Most of the BBB complaints mentioned that customers were also frustrated by the lack of timely communication from the company.
The supply chain issues appear to have been corrected, as in the past 12 months, there were no additional complaints reported.
It will be interesting to see whether or not any new customer reviews for OpulenceMD Beauty's magnetic lashes appear online anytime soon.
When did OpulenceMD Beauty appear on Shark Tank?
OpulenceMD Beauty appeared on Shark Tank in Season 12, Episode 20, which aired on April 9, 2021. This episode featured guest Shark Kendra Scott, designer and jewelry mogul, who has over 100 stores in the US.
In fact, Season 12 was a treasure trove of exciting products. IceBeanie, Souper Cubes, and Pooch Paper all making their national debuts that season too.
What happened to OpulenceMD Beauty on Shark Tank?
OpulenceMD Beauty founder Dr. Anika Goodwin entered the Tank and asked the Sharks for a $75k investment in return for 5% of her company.
Anika may have had one of the best openings we have ever heard in a Shark Tank pitch. She said, "Sharks, don't you love my eyelashes? They're fake. These days, Kevin, lashes are the new boobs, every woman wants a bigger, better pair." Of course, there was much laughter from the Sharks when she delivered this line.
Anika then told the Sharks that many eyelash extensions and their adhesives contained harmful chemicals, including formaldehyde, and it bothered her to know that she was putting these chemicals near her eyes.
Next, Anika told the Sharks after she had abused her lashes for years and had lost most of her natural lashes, she realized that she was "walkin' around looking like a chihuahua." She decided that "enough was enough," and she went on to create her own line of eyelash extension products that "take the trial and error, and harmful ingredients, out of the process."
The Sharks were each given a set of lashes, and Mark Cuban decided to try out his pair. Anika showed a demonstration video to the Sharks, and everyone was delighted when Mark went through the process to try out the magnetic lashes.
During this demonstration, Lori Greiner asked, "What is the meaning of OpulenceMD?" And Anika informed her that she was an eye surgeon. When he heard this, Kevin O'Leary quickly piped up with, "That adds a little more credibility to this story."
Lori next inquired whether she had a patent on the product, and Anika replied, "I do not have a patent, and I did not create magnetic lashes and liner. What I did was build a better mousetrap. I created a lash that feels weightless; you feel like there's nothing there."
Guest Shark Kendra Scott asked if the lashes would stay on all day, and Anika told her that she could even exercise in them and nap in them without losing the lashes. Barbara Corcoran followed up on this by asking if they are reusable, and Anika told her that they can be reused up to 40 times.
Barbara then noted that the lashes looked so real, and asked what they were made of, to which Anika replied, "Most of the lashes in my collection are made of mink." She also made a point to describe that the lashes were made out of hairs which were brushed out of the tail of a mink, and the process was cruelty free.
Kendra Scott next inquired about how Anika went from performing eye surgery to creating beauty products, and the doctor told her the story of having lost her confidence after losing both of her parents and her marriage in a period of just a few short months.
Lori finally got down to the business end of things by asking about the price of the OpulenceMD lashes, and Anika told her that the set the Sharks had in front of them would run about $245. There were exclamations of surprise by the Sharks, and Mr. Wonderful added, "I can buy my own mink for that!"
Anika also told Kevin O'Leary that her cost to make the product was about $20, so she had margins of 88-95%. Anika also explained that she had just launched a few months prior to her pitch, and she already had $685k in sales.
After hearing these great numbers, it appeared that some of the Sharks were ready to bite.
Did OpulenceMD Beauty get a deal on Shark Tank?
Yes, OpulenceMD Beauty successfully got a deal on Shark Tank. Guest Shark Kendra Scott agreed to invest $100k, which was more than the original $75k that the company was seeking in the Tank. Scott received 20% equity in the business in return for her investment.
Mark Cuban, while he enjoyed trying on the lashes, quickly stated that this space was not his forte, and he bowed out. Barbara told Anika that she had presented an ideal picture, and asked her if she had any challenges. And Anika replied to Barbara, "Fulfillment is my challenge. I have grown so quickly, it is difficult to keep up with fulfillment." She told the Sharks that what she really needed from them was help with the back end.
Kevin O'Leary, after rejoicing over the great numbers he had heard from Dr. Anika, said to her: "You're not the first person to come on the Shark Tank with lashes, but you're the first one with incredible margins." O'Leary also confirmed with her that she needed help with the supply chain, assembly and distribution. He then made the first offer: $75k for 20%.
Kendra Scott spoke up next, and she told Anika, "Unlike Mr. Wonderful, I know a lot about this. I would feel much better purchasing this knowing you are an eye doctor." Kedra went on to tell Anika that she had over 2,000 women working in her company, and with Covid, she was on Zoom calls all day, and "we are all neck up right now, and we want to look good. You're right, lashes do just kind of brighten up the face, so I'm gonna match Kevin's offer of $75k for 20%."
Anika countered Kendra's offer, asking $75k for 12%, to which Kendra replied, "What if I give you $100k for 20%?" Anika tried once more asking for $125K for 20%, but when Kendra said that she would stick on $100k for 20%, Dr. Anika said simply, "Yes."
What happened next? OpulenceMD Shark Tank update
Shortly after the OpulenceMD Beauty Shark Tank episode aired, company founder Dr. Anika Goodwin appeared on ABC affiliate 11 News from Raleigh/Durham, and she disclosed that after the episode aired the company "had an outpouring of orders." Thus, like for most other companies which have appeared on the show, there was an immediate Shark Tank effect for OpulenceMD Beauty.
In the ABC affiliate interview, Dr. Anika also shared a Shark Tank secret. She told the station that after her episode was filmed, she saw Kevin O'Leary in the hall at the production facility, and he was very kind to her. O'Leary told Anika that she "had done an amazing job." So Anika believes that underneath Mr. Wonderful's gruff exterior, in real life, he is actually a sweetheart.
We have read conflicting reports concerning whether or not the deal between Kendra Scott and OpulenceMD Beauty actually closed, but we have noticed that on the OpulenceMD website, we find The Kendra Lash, described as lashes which have "shorter lash lengths to represent Kendra Scott's love for all things subtle and understated, yet elegant and beautiful." This may be an indicator that the deal was completed.
If the deal with Kendra did close, there is little doubt that the woman-focused retail powerhouse will help propel OpulenceMD Beauty to the top of the eye care beauty products category.