Several Sharks were interested in IceBeanie, but Mark Cuban was quickest to act. Read what happened next in this IceBeanie Shark Tank update.
What is IceBeanie?
IceBeanie is a company which manufactures a wearable cap that provides relief from headaches and migraine pain using compression cold therapy to reduce inflammation and swelling. The company is located in Manhattan Beach, California.
According to the company, research indicates that ice reduces swelling and inflammation because it reduces blood flow to a certain area. It also tricks your body into focusing on the "cold" area, so your body warms it and eliminates the pain in the process. IceBeanie is the natural solution to help reduce pain and inflammation associated with migraine headaches and sports-related injuries.
IceBeanie went in front of the Sharks in Season 12 alongside other interesting products such as OpulenceMD Beauty, Chirp, and Everything Legendary.
Who created IceBeanie?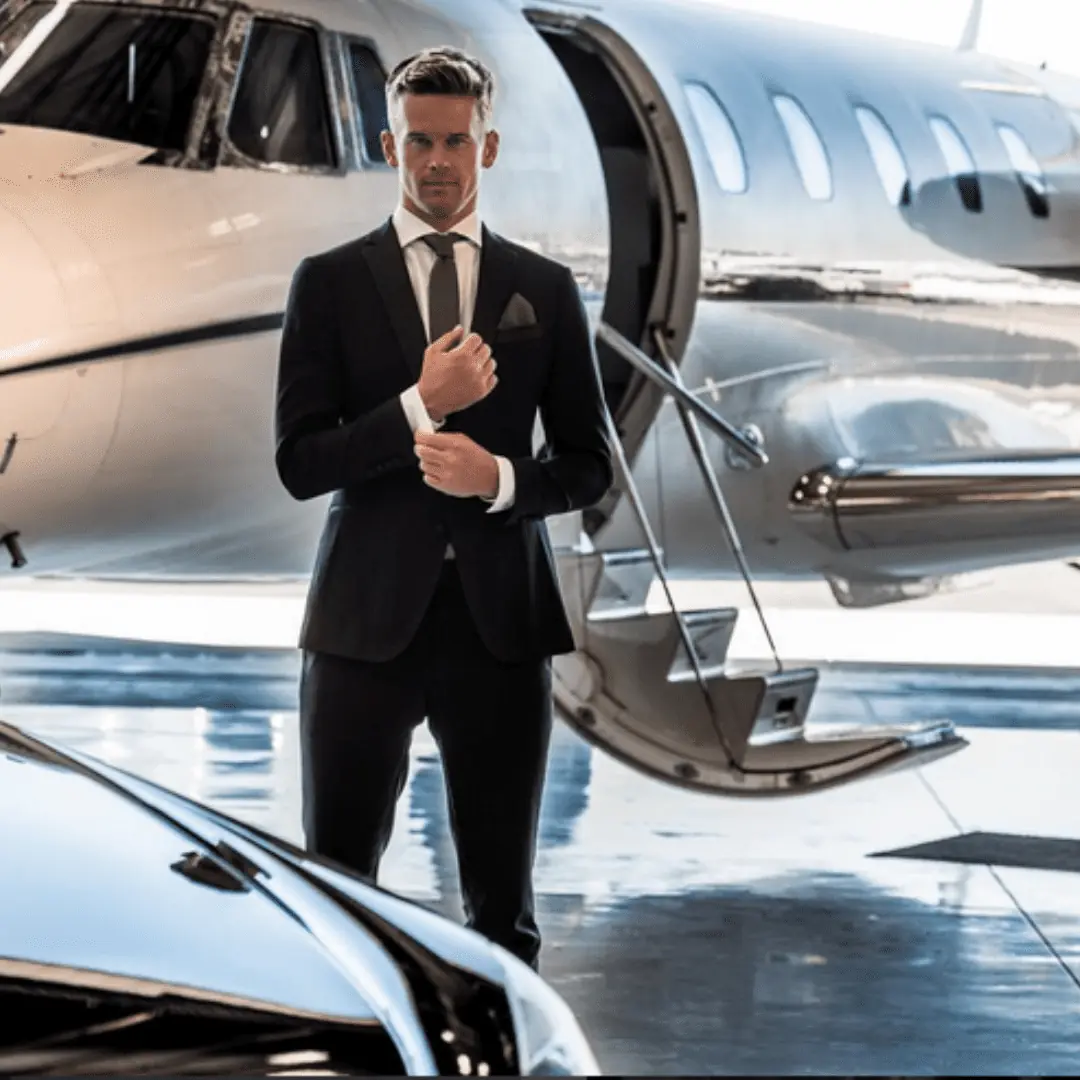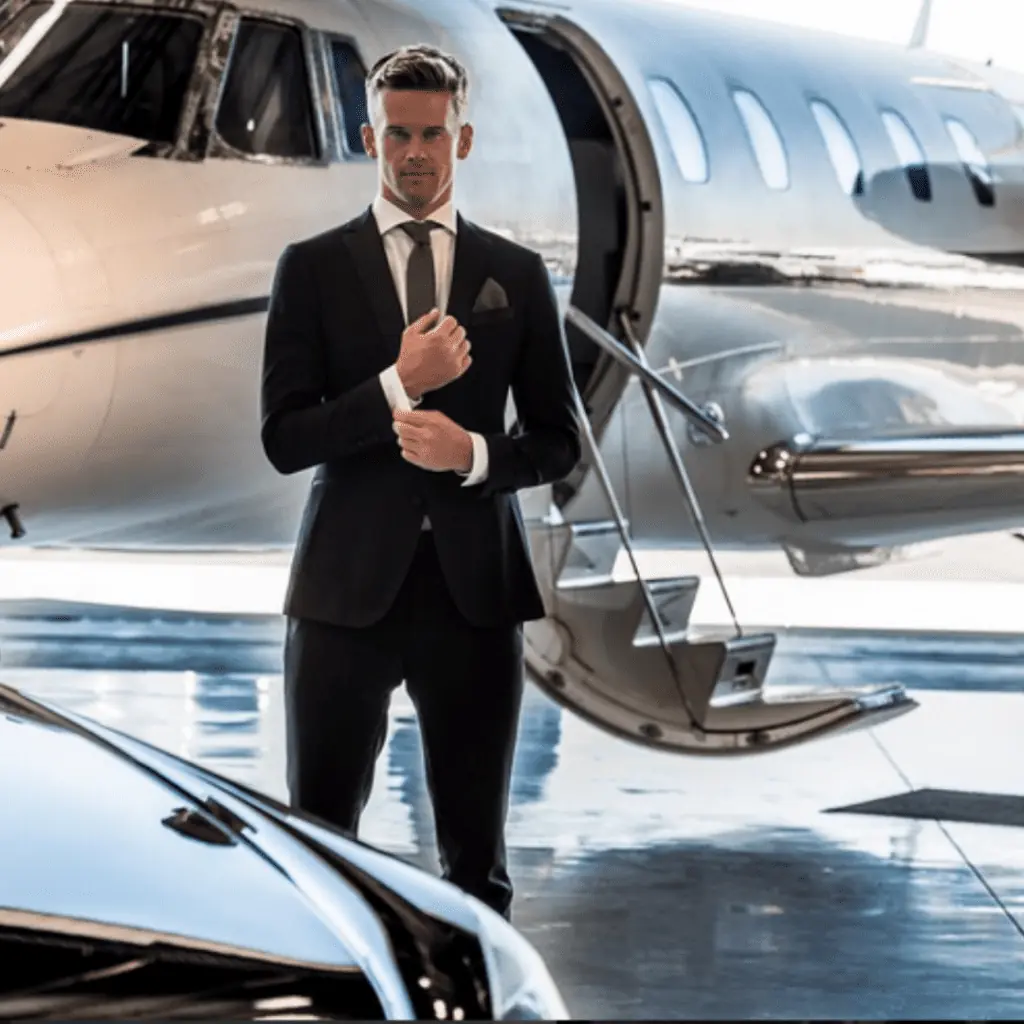 IceBeanie was created by Nic Lamb, a professional Big Wave Surfer, who grew up in Santa Cruz, California, and started surfing at the age of five. By the time Nic was nine, he was a competitive surfer, and at twelve years old, he was winning amateur events.
The IceBeanie website notes, "Nic became the youngest ever to surf the notoriously deadly wave 'Mavericks' in Northern California just south of San Francisco at the age of 14. In his sophomore year in high school, he became the California State Champ in Oceanside, California. Nic quickly built up a fearless reputation in the world of Big Wave Surfing and began competing on the Big Wave Tour, eventually winning his first world tour event in 2014, The Punta Galea Challenge in Spain. In 2016, Nic accomplished a lifetime goal of becoming a Mavericks Champion."
How did IceBeanie get Started?
Pro surfer and IceBeanie founder Nic Lamb had the vision to start IceBeanie shortly after wiping out while surfing the largest wave in the world, Nazaré in Portugal. While surfing, Nic slipped off of his board and fell off of what he described as a "seven-story tall wave." He suffered a serious concussion from the fall, and he also suffered from terrible post-concussion migraine headache symptoms for months after the accident.
While recovering from the surf accident, Nic became frustrated with holding ice packs on his head for relief from his migraines, so he set out to design what is now the IceBeanie. Nic had learned that compression cold therapy not only has incredible health benefits for the head, brain, and body, but it also relieved and eliminated any head pain he was suffering. Nic was very excited with the results of ice compression therapy, as he was no longer suffering from post-concussion migraine headaches, so he was inspired to create IceBeanie, a safe, natural, drug-free solution for migraine headaches and post-concussion symptoms. After his experience, he realized that he really wanted to make IceBeanie available to everyone.
What happened to IceBeanie before Shark Tank?
After his surf accident and introduction to cold compression therapy, the professional surfer and IceBeanie founder, Nic Lamb, wanted to find a better way to use cold compression therapy to treat post-concussion migraines. He began working on some designs for the IceBeanie by putting pen to paper, and as he noted during a Lessons from the Tank video podcast, Nic loved wearing beanies, so he would go down to the beach and show his designs to friends to ask them if they would wear something like this.
In the video, Nic also described how he went about producing a prototype for IceBeanie: "I had a contact with a supplier overseas from a previous business venture, and I reached out to them with some very crude drawings to put something together to build a prototype." He continued, "The first version was atrocious, but now we're on version five or six."
Nic indicated that he started the business with a personal investment of $10k, but he was not really worried about risking the money, as he decided that even if things didn't work out, it would be a good business education for him. Nic started with a small order of IceBeanies, the overseas manufacturer's minimum order quantity, and as things started to gain traction, they reordered for a slow, gradual build.
IceBeanie had launched less than a year before the taping of its Shark Tank episode, yet the company had sales of around $100K in their first few months of business. Prior to appearing on Shark Tank, Nic was promoting the business primarily by using social media influencers, such as professional UFC athletes, crossfit stars, actresses, and even Olympic gold medalists.
What do customers think of IceBeanie?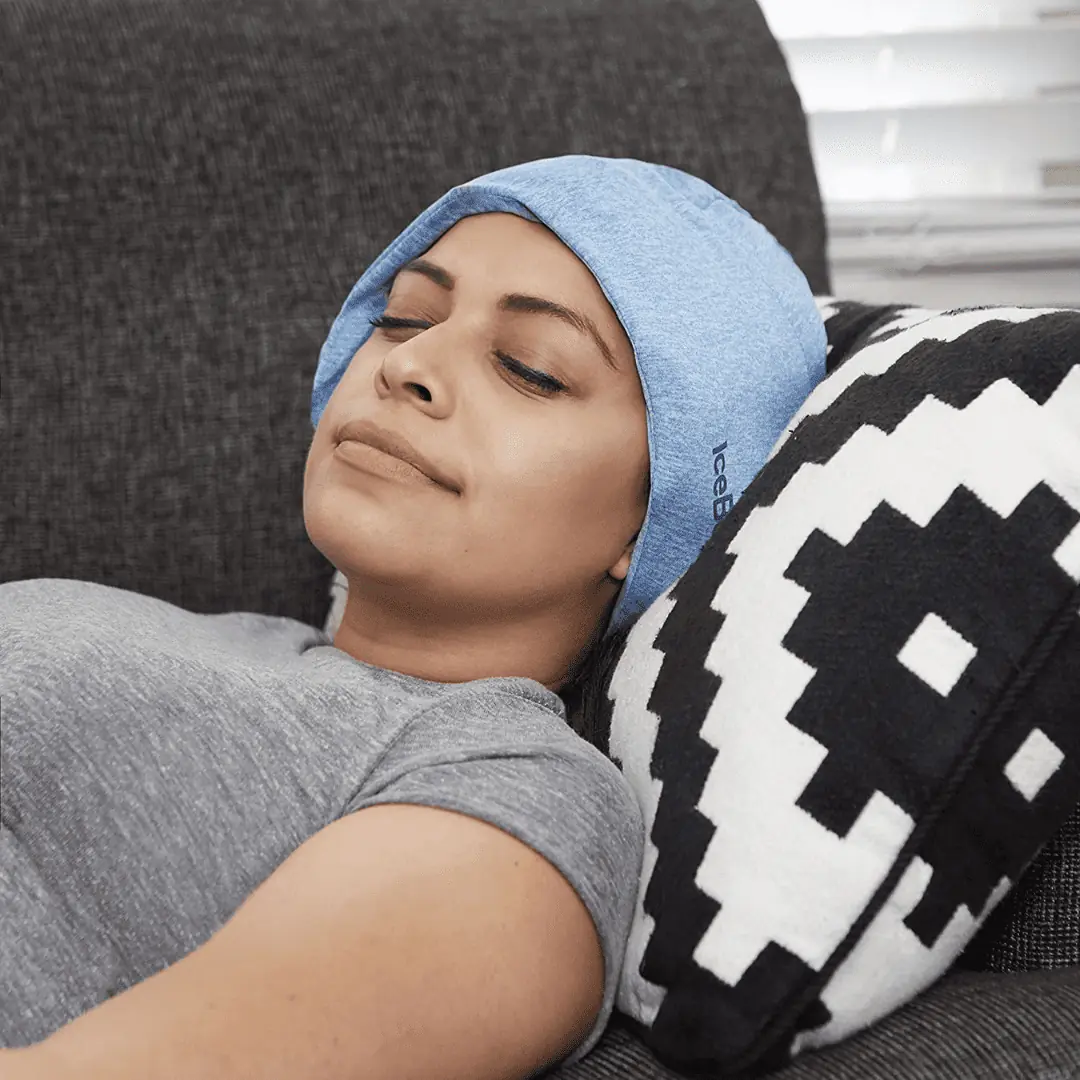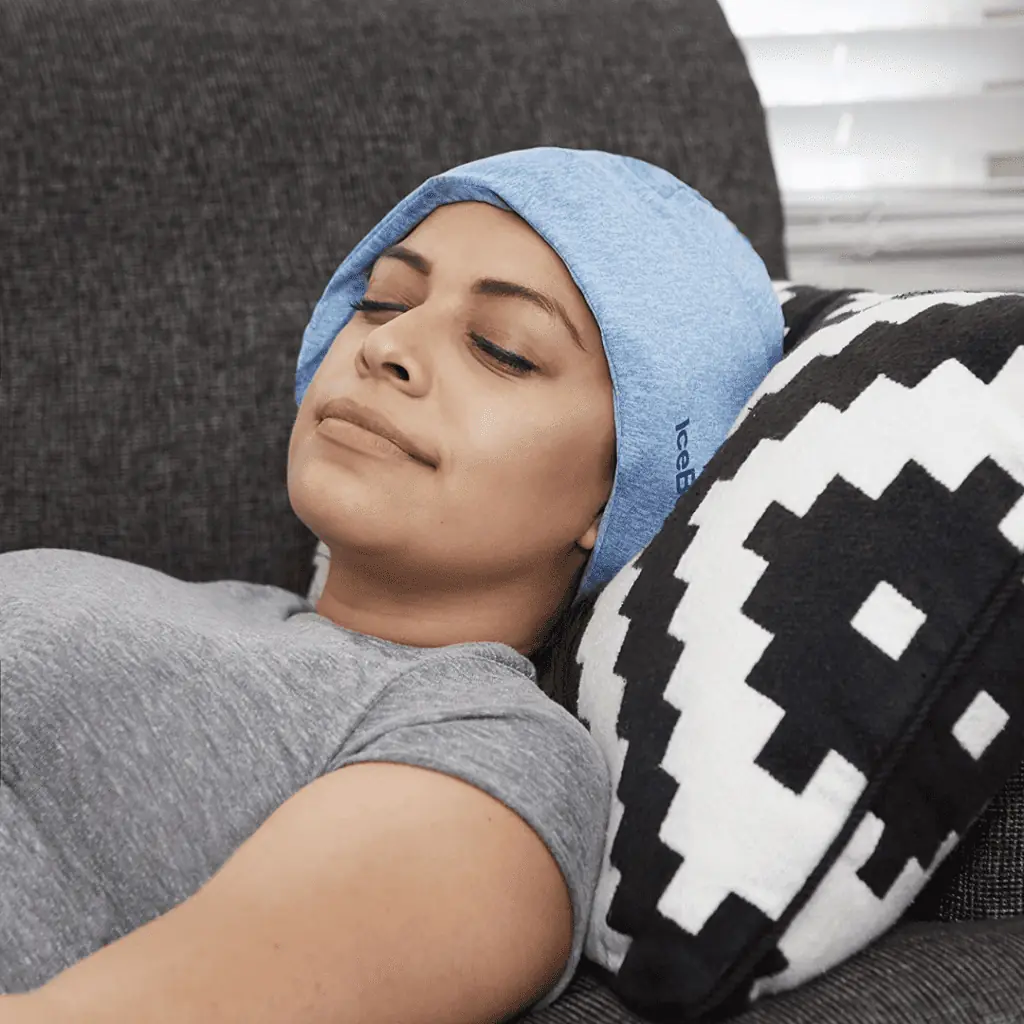 IceBeanie has over 850 global reviews on Amazon, and it has an overall rating of 4.3 out of 5 stars. 81% of all reviewers rated the IceBeanie at either 4 or 5 stars, and reviewers gave it high marks for ease of use and versatility, and only a slightly lower rating in terms of value for money.
What are customers saying about IceBeanie?
With an overall rating of nearly 4.5 stars on Amazon, we discovered a lot of enthusiasm for IceBeanie.
One recent verified purchaser wrote: "I suffer from debilitating migraines, and I've struggled finding something to help. My mother-in-law told me about this because she has one, and it helps her. This works perfectly! It's not too tight, and I like how it has the Velcro strip on the back. I put it in the freezer and just pull it out whenever I feel a migraine coming on or when I have a bad migraine. It also helps me fall asleep at night. If you suffer from migraines, you should definitely get this. It's worth the money!"
Another satisfied IceBeanie customer said, "Fantastic idea and so helpful for anyone who experiences migraine headaches or has a head injury. This allows you to be mobile while icing or allows you to be hands free and lay down to sleep while you ice. I highly recommend the product. It's actually an item I think belongs in every freezer next to your normal ice packs."
While the majority of comments we found were positive, the few negative comments generally focused on either the appearance of the IceBeanie, or the hardness of the gel ice packs in the product.
One fashion-conscious IceBeanie purchaser wrote, "So the tagline is an absolute joke: It looks like a regular beanie. 'Migraine relief by Devo' would be more accurate. Fashion fails aside, it does seem to help relieve a good range of migraine pain, but not those on the worst end of the spectrum my boyfriend experiences. If it's a bad enough migraine, and the beanie is super frozen, it's too hard to feel good on his head, and by the time it softens up enough for him to stay (during the really bad ones) it's not cold enough to help. But for the midrange or less ones, he says it does as advertised."
Another dissatisfied migraine sufferer wrote: "I honestly cannot figure out why this has such high reviews. Not only is it just poorly made (very, very flimsy fabric that doesn't hold the significantly heavier ice packs in place at all), but it *hurts*. Like honest to god hurts. The ice packs sit flat and harden to a rock in the freezer rather than remaining a moldable gel, so they dig into your head in a very painful way. They also feel quite heavy. I can't imagine this bringing anyone who really suffers with migraine attacks any kind of relief at all."
When did IceBeanie appear on Shark Tank?
IceBeanie appeared on Shark Tank in Season 12, Episode 13, which aired on February 21, 2021. This episode featured the regular Sharks: Mark Cuban, Kevin O'Leary, Lori Greiner, Daymond John and Robert Herjavec.
What happened to IceBeanie on Shark Tank?
Pro surfer and IceBeanie founder Nic Lamb entered the Tank and asked the Sharks for $50k for a 20% equity stake in the company.
After riding onto the set on a large surf/skateboard, Nic started his pitch by telling the Sharks that he was a professional big wave surfer. He told the Sharks a little about his competitive history, and followed this up by informing the Sharks that "While surfing Nazaré, Portugal, I slipped and fell on a giant 70 foot wave that rung my bell and left me with a serious concussion."
Nic related to the Sharks that after the accident, he suffered terrible post-concussion migraines, and he found that using cold compression therapy on his head brought him relief from the migraines; however, he became very frustrated with trying to hold the ice packs on his head. Nic said that he just knew that there had to be a better way to do this. And this is what led him to create the IceBeanie, an all natural compression cold therapy solution which provides relief from migraines, headaches and concussions.
When Nic started his pitch, he ran a video of the surf accident which had caused his concussion, and Robert Herjavec jumped right in to question Nic about the accident as soon as he had finished his pitch. Robert wanted to know how tall the wave was when Nic had his accident, and Nic replied, "Six or seven story building, 60-70 feet." Robert asked Nic to describe the impact from such a fall, and Nic responded that "it's like an underwater car accident; it's pretty intense."
Lori Greiner quickly switched the questioning from Nic's accident to the product when she asked, "I have seen people put things on their heads that have ice in them. Are you the only thing out there with ice packs in it?" Nic told her that there were some other products, but he said, "they are bulky, heavy and don't provide full head coverage, and all of them require an arduous set up."
Lori followed up by inquiring if Nic had a patent for IceBeanie, and he informed her that the product was patent pending. Mark Cuban followed this by asking about the retail price, and Nic told him that the IceBeanie sells for $39.95.
Next, Robert asked how many IceBeanies he had sold, and in what time period. Nic responded that they had just launched in the 4th quarter of the previous year, and in just four or five months, they had sales of around $100k. Lori jumped in again to inquire how the company was promoting the product, and Nic let her know that "We've been leveraging a network of influencers that I have. Professional UFC athletes, crossfit, actresses and even Olympic Gold Medalists.
Kevin O'Leary wanted to know why the influencers were using the IceBeanie, and Nic told him that they use it after intense workouts. Robert next wanted to know who the average purchaser was, athletes, migraine sufferers or others? And Nic said, "Primarily they're buying it for migraines, and some of our customers have had traumatic brain injuries, as well as chemotherapy customers."
With the questions beginning to wind down, the Sharks finally looked ready to state their intentions.
Did IceBeanie get a deal on Shark Tank?
IceBeanie successfully negotiated a deal on Shark Tank. Mark Cuban agreed to invest $50k in return for a 25% equity stake in the business.
Kevin O'Leary was the first to show his hand, and he said, "It's interesting. I'm really impressed by you, and you have a clear plan. But I think it's gonna be difficult to acquire customers to scale it. I wish you the best; this is just not a journey I want to surf with."
Lori chimed in, telling Nic, "You found a problem and came up with a solution, but I'm very dubious about investing in this because I'm very concerned about your competition."
Mark Cuban followed this quickly with: "You know what, I'll make you an offer 'cause for $50k, you're a great partner. It's a great idea. Worst case, I can get them in the Mavs' locker room. I'll give you $50k, but I want 30%." Nic came back immediately asking, "Would you go 25%, Mark." Cuban responded, "Done." And while it seemed that a deal had been struck, two Sharks looked quite unhappy.
After watching this rapid negotiation, Daymond John said, "What, you don't want to hear my offer?" And Robert exclaimed, "I had a great offer!" Nic told Robert, "I don't believe you. You looked like you were out." Daymond added, "You just fell off of another 7 story wave man."
By this time, Mark Cuban had heard enough, and he told Nic, "No, and you fell into a money pit, and we're going to do really well."
O'Leary then added, "I think I would have liked to hear Robert's offer." Daymond encouraged Nic to reopen the negotiations by offering him $100k for 25%, but Nic replied, "I accepted Mark's offer. I have to honor that absolutely. I'm so excited."
Daymond ended the episode with: "Good answer, you're not a scumbag, but you made the wrong deal."
This was a rare example of the Sharks battling to reopen a deal once an agreement had been reached. Nic, likely used to the pressure from riding those huge waves, handled the situation gracefully.
What happened next? IceBeanie Shark Tank update
In a video podcast interview with Lessons from the Tank, IceBeanie founder Nic Lamb said that since the episode aired, "Things have been great; the growth has been astronomical, and Mark Cuban has been a great partner."
As noted on the IceBeanie website, after the Shark Tank episode, the company also picked up a new celebrity endorsement by Geena Davis, an Oscar-winning actress, who looks to be a big supporter of the product.
We also discovered that IceBeanie is listed on the website of Mark Cuban Companies, so we can report that the deal did close. Mark Cuban's investment valued the company at $200k; however, we have read several reports of current company valuations ranging from $600k to $2 million, but none of these valuations were supported by a second source, so while we can not conclusively assign a current valuation to IceBeanie, there is little doubt that with billionaire Shark investor Mark Cuban on board, the company is likely to increase in value.