With only one semester left in college, Tate Stock visited his aunt and encountered the yoga wheel. It was there that he got the idea to create a product that relieves back pain. Tate then went to Shark Tank looking for an investment to fund large purchase orders.
But did he get a deal with a Shark? And what happened to Chirp after Shark Tank?
What is Chirp on Shark Tank?
Chirp is a company that manufactures the chirp wheel, a pain relief product designed to massage the back and neck. It is based in Utah. In 2020, the CEO went on Shark Tank seeking $900,000 for a 2% stake in the business.
This Chirp Shark Tank update is frequently updated to give you the latest information.
How does Chirp work?
The Chirp wheel is designed to fit perfectly between the shoulder blades and uses trigger point technology to reach your back muscles. The compression-sensitive design relieves pressure off the spine in four different directions. You can use the wheel on non-slip surfaces like the ground, yoga mats, walls, or chairs.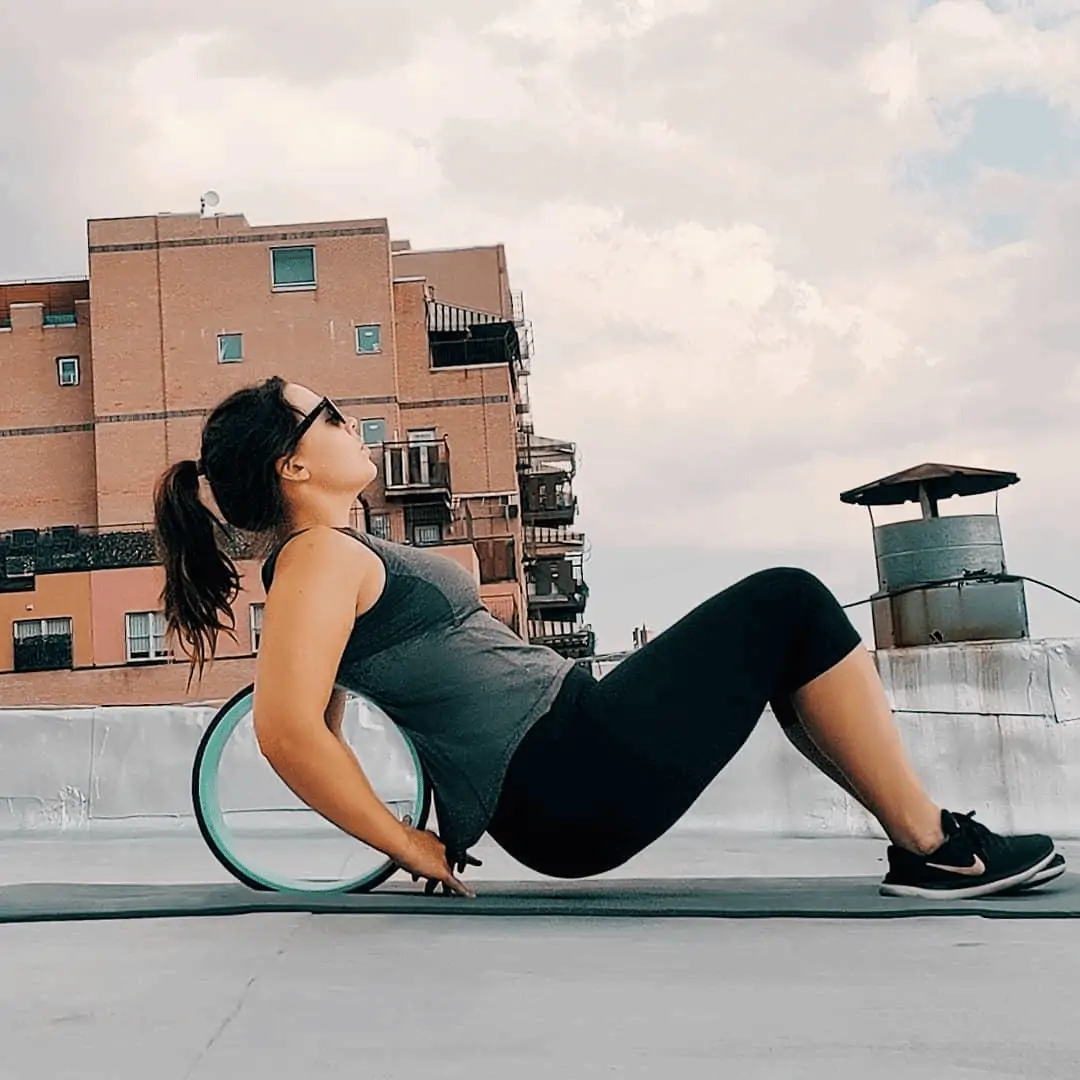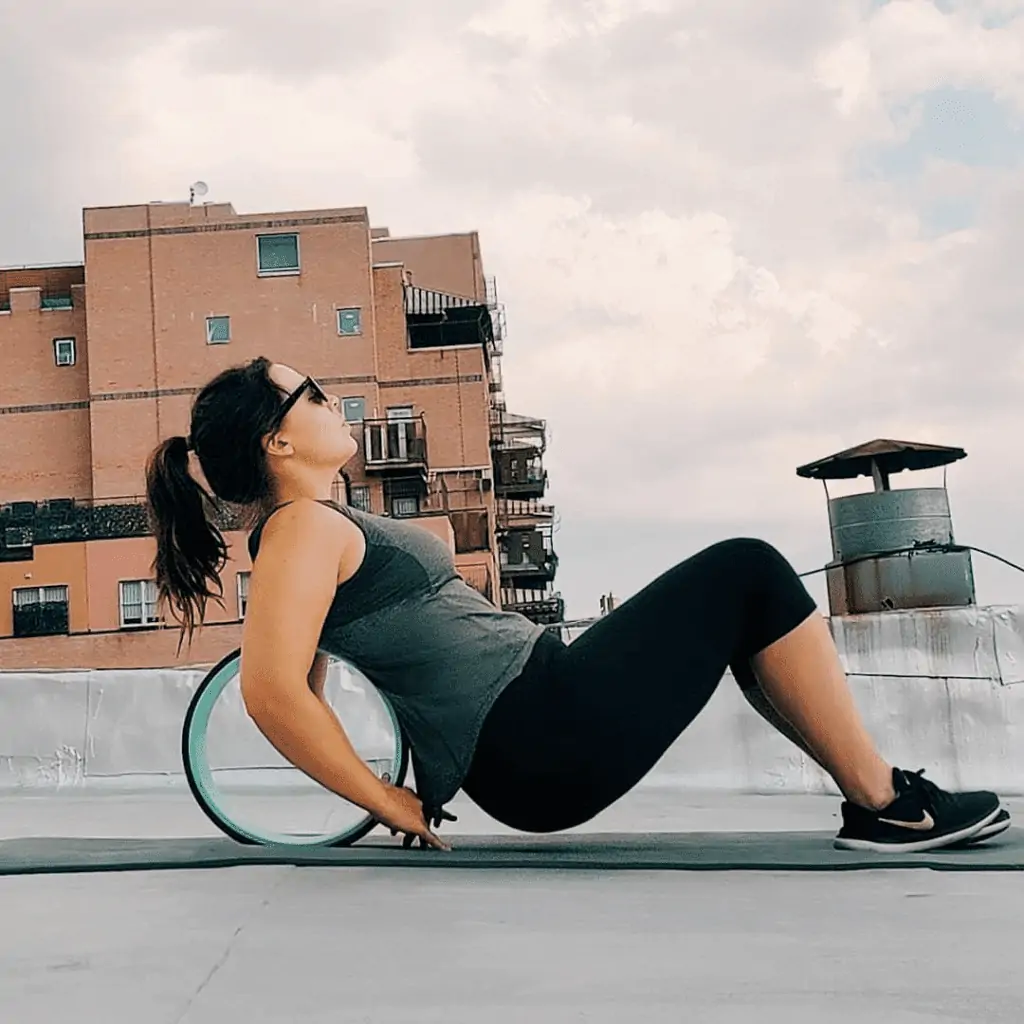 How is a Chirp wheel different from a foam roller?
Chirp wheels are 5″ wide and are designed to put pressure in targeted areas along the spine and between shoulder blades. On the other hand, although foam rollers aim to perform the same task, they are much wider and as such, they don't really focus on any muscle group.
Chirp wheels come in different sizes: the 12″ and 10″ deliver targeted pressure along the spine, 6″ is for deep tissue massage, and the 4″ targets key pressure points on the neck.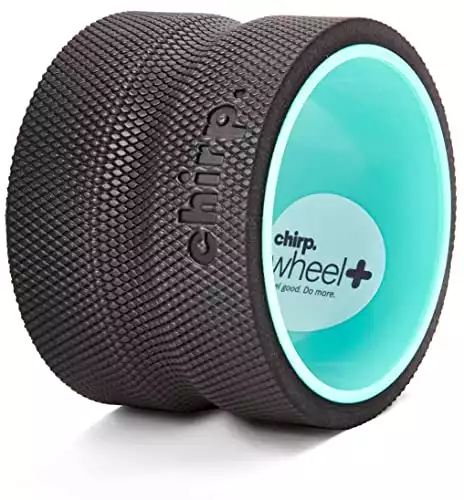 We earn a commission if you make a purchase, at no additional cost to you.
What do customers say about the Chirp wheel?
The Chirp wheel enjoys a 4.4-star rating on Amazon with over 13,000 global customer reviews. Many customers commend its ability to relieve back pain.
"Okay, so I have never used anything like this before. I went with the 6-inch deep tissue and just went straight for it. As soon as I tried to use it, the wheel hurt me sooo bad… I was done with it after 5 seconds, so I stood up to put it in the box to return it. But when I stood up, my back felt better than it ever has. After the years of abuse from football and weightlifting and a car accident, I swear my back feels brand new. I 10/10 recommend this. Even though the first time felt like bruce lee just kicked my back."
However, a few customers have complained about its durability.
"Not too sturdy of a unit. I really enjoyed using it but it broke while using it this evening and apparently only has a 1 month warranty. Not a great value under that circumstance."
Who founded Chirp?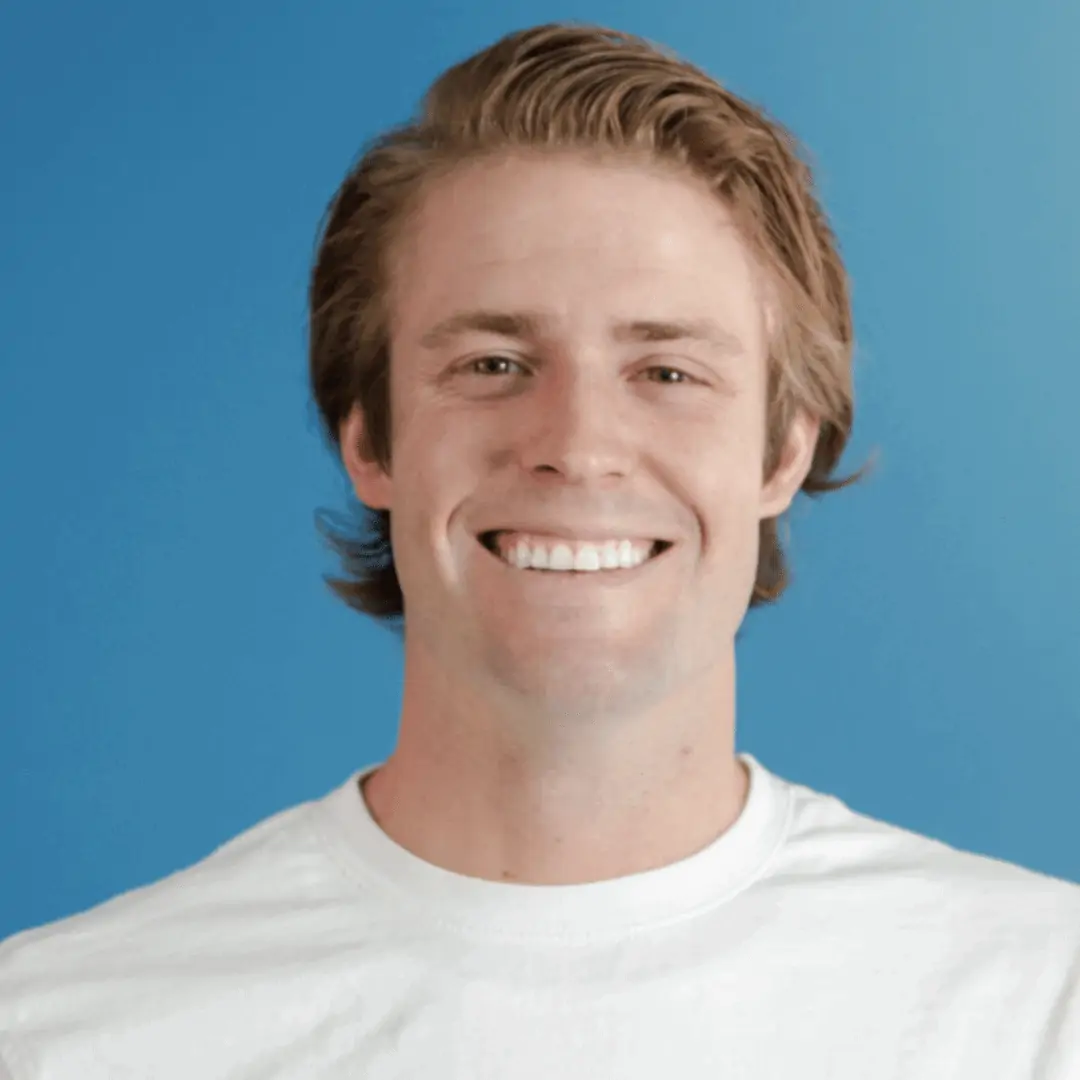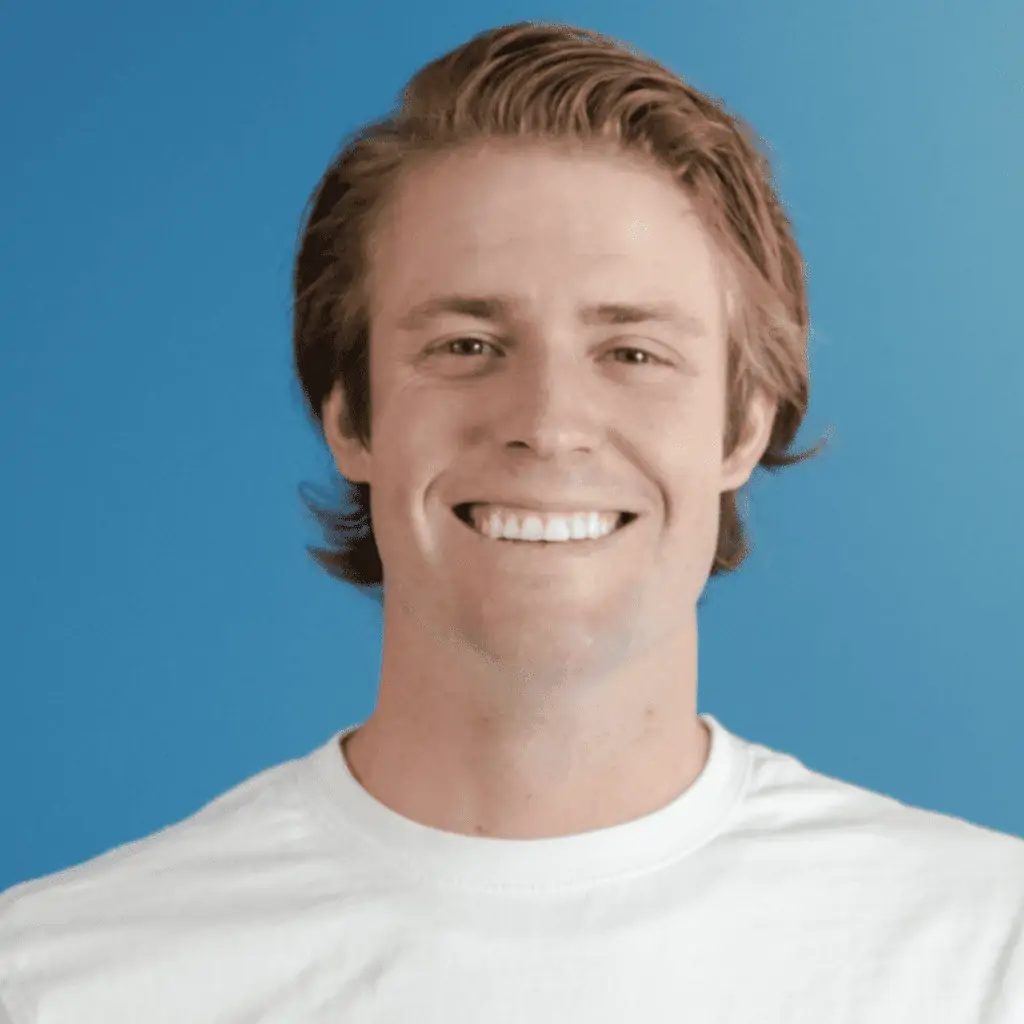 Tate Stock founded Chirp, which was formerly known as Plexus Yoga. Born in Utah to farmers, Tate learned the value of hard work early. Tate Stock graduated from high school, having also earned an associate degree, and then pursued a bachelor's degree in Economics from Brigham Young University. Tate's background, entrepreneurial spirit, and experience have propelled Chirp into a successful company.
When did Chirp go on Shark Tank?
Chirp went on Shark Tank in Season 12, Episode 3. It was originally aired on October 30th, 2020.
Did Chirp get a deal on Shark Tank?
Yes, Chirp successfully got a deal on Shark Tank, although it is rumored to have fallen through later. On the show, Lori Greiner agreed to take a 2.5% stake in the company in return for $900,000, which was to be paid back in two installments of $400,000 and $500,000 within 18 months.
CEO Tate Stock had asked for $900,000 in return for 2% equity, which valued the company at a whopping $45 million—the biggest valuation in the show's history.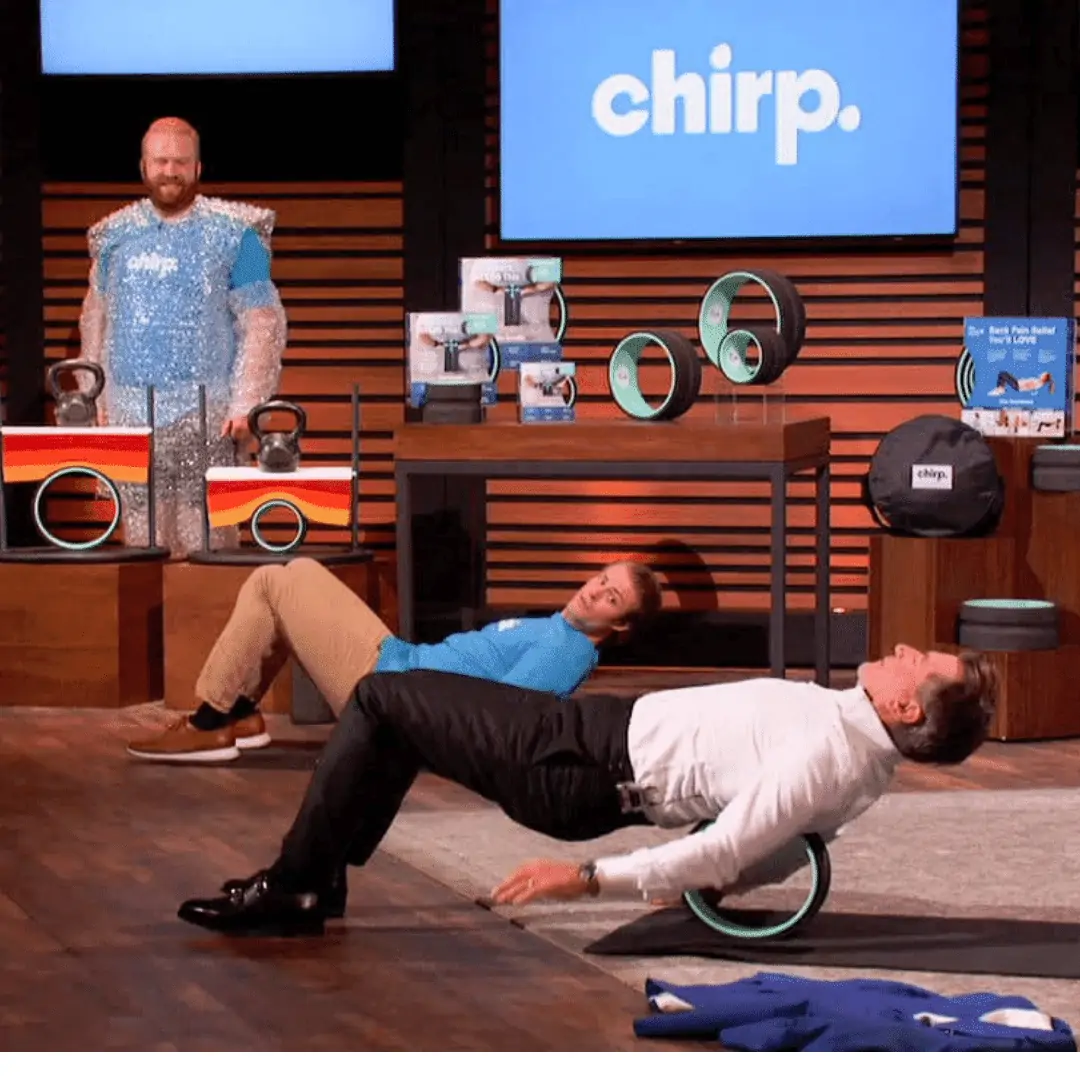 Tate revealed that, to get him pumped up for his pitch, he watched Hugh Jackson's movie The Greatest Showman just before going on the set. Whether it was this unconventional preparation or his impressive sales figures—$12 million in sales that year to date ($4 million in profit), with projections of $40 million by the end of the year ($12 million profit)—the pitch was successful: he managed to get offers from three separate Sharks.
Lori Greiner first offered $900,000 for a 2% stake, with her investment to be repaid within a year. Before Tate could respond, Kevin O'Leary offered $900,000 for 2.5% of the company, and a royalty of $3 per unit sold until 2.7 million was paid. Then Robert Herjavec stepped up to offer $900,000 for a 3% stake in the company and a royalty of $1.5 per unit sold until 1.2 million is paid.
Two Sharks declined to join in on the action, however. Daymond John was skeptical that Tate was on the Shark Tank episode for publicity only, and in any case said he preferred to work with companies with less impressive sales records that were more in need of his help. Mark Cuban feared that the company's impressive sales were inflated by Covid and may not be sustainable, so he also declared himself out.
After all this, Lori, perhaps smarting that Tate had not yet responded to her offer, changed it to $900,000 for 2.5% and $1 million paid back in two installments. Tate countered with $900,000 for a 2% stake, with Lori Greiner recouping her investment in two installments. Lori was happy with those terms, except she wanted a 2.5% stake. This time, Tate gladly accepted.
So, the Chirp Shark Tank experience was certainly eventful! Watch the video below to see how the negotiations played out:
What happened to Chirp after Shark Tank?
Chirp has gone on to experience greater success since appearing on Shark Tank. The Chirp wheel is registered as a Class 1 Medical Device by the FDA. The company also launched its own shipping company, which has helped lower shipping and fulfillment costs and caters to other start-ups too.
After the Tank, the company announced the release of a new product, the Chirp Wheel Pro, which features a vibrating core with three power levels. The Chirp Wheel Pro increases blood flow, penetrates deeper muscles, and enhances faster recovery.
It also appears that although CEO Tate Stock agreed to a deal with Lori Greiner on the Shark Tank episode, the deal never closed.
What is Chirp worth today?
When the company went on Shark Tank it asked for $900,000 for 2%, giving it a valuation of $45 million. Eventually Lori Greiner's offer of 2.5% was accepted, which valued the company at $36 million. However, in February 2021, CEO Tate Stock said that the original valuation was heavily discounted for the sake of getting a Shark, and that the company was currently worth much more. He declined to give numbers, but said the business "was crushing it."
What this highlights is how difficult it is to value any company. Tate Stock's argument for the $45 million price being undervalued was based on the company's very impressive sales and projections. Then, despite the Sharks' initial shock at such a high valuation, Lori did offer what he asked for, so it seems he wasn't wrong.
However, let's not forget that she then changed her offer as Tate did not respond in time. The offer that was eventually accepted priced the company at $36 million. This means that the CEO's hesitation wiped $9 million off the value of the company in a matter of minutes!
Is Chirp still in business today?
Yes, Chirp is still in business today. The company sells Chirp wheels on its website, Amazon, and other outlets. Wheels of all sorts of sizes are sold both alone and in packages, and the company has since released a few complementary products too. Check out their website to learn more!
"Getting rich is fun but getting rich with friends is way better"

Tate Stock, CEO of Chirp
Tweets by GoChirp_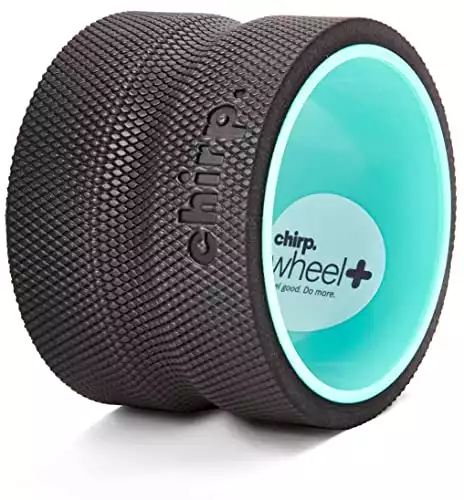 We earn a commission if you make a purchase, at no additional cost to you.