As many of us can testify, freezing homemade stocks and soups in usable portions for future use can be a bit fiddly. Californian-based couple Jake and Michelle Sendowski set out to tackle the problem head on, resulting in Souper Cubes.
But did they secure a deal with a Shark? And what happened after the Tank? Read on to find out.
What is Souper Cubes on Shark Tank?
Souper Cubes is a food storage solution that allows you to store your leftovers or meal prep ingredients in portions. The trays can be stored in the freezer or fridge, and are dishwasher-safe too.
How do Souper Cubes work?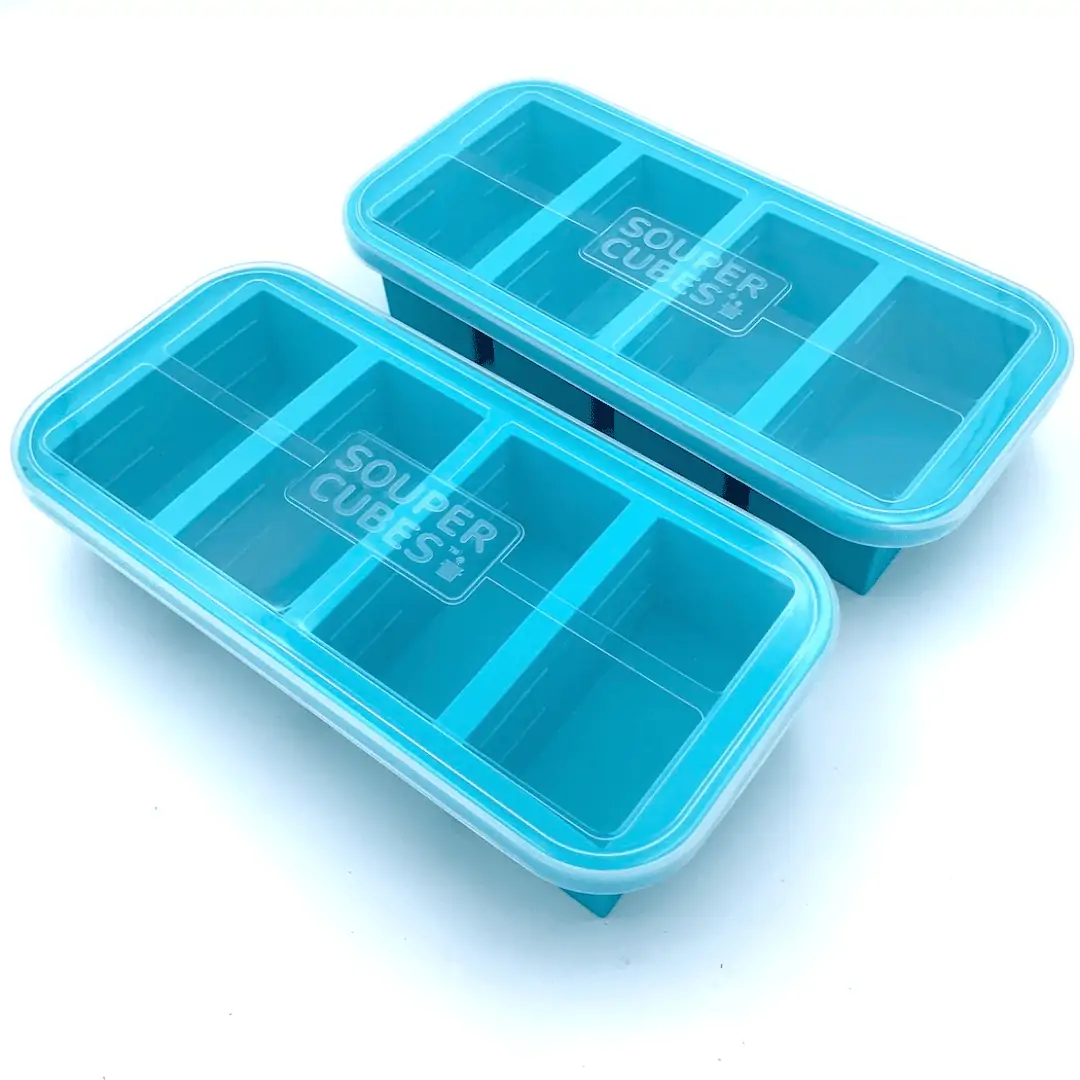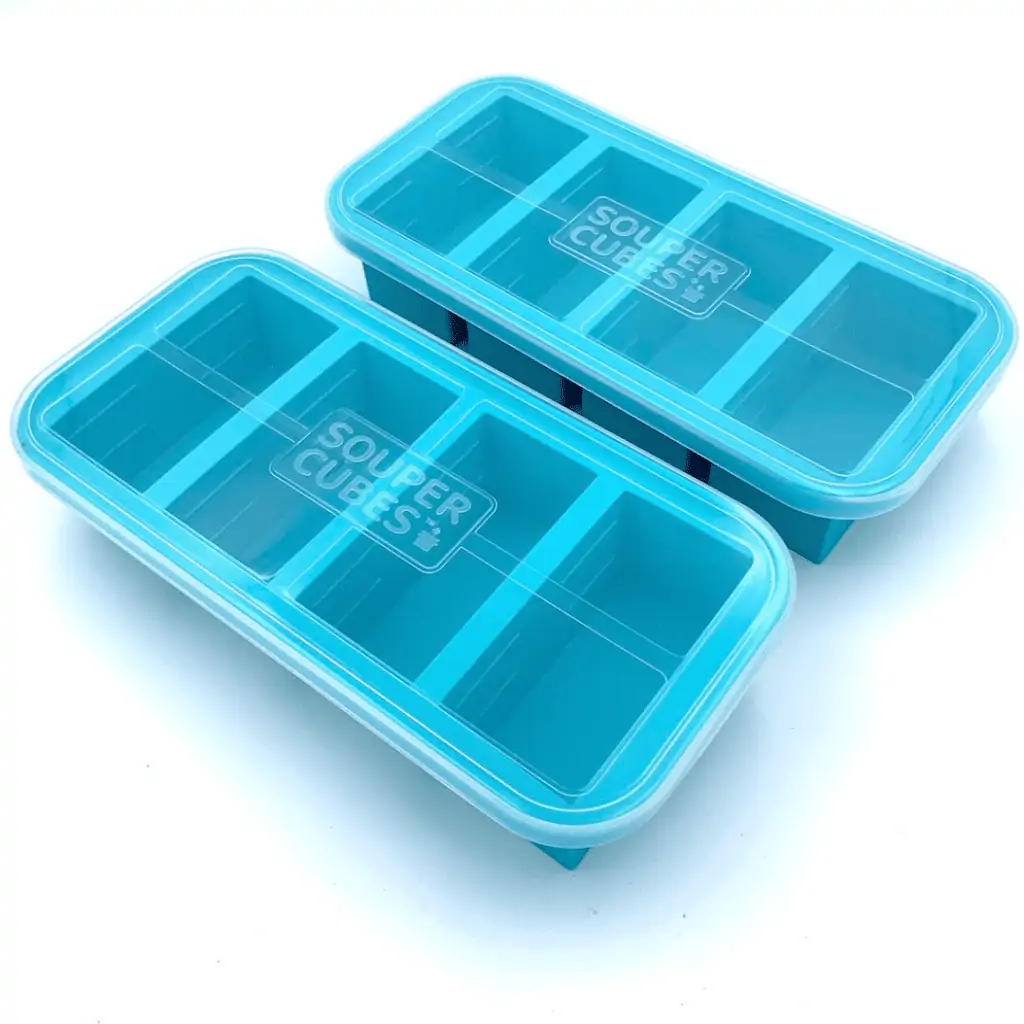 Souper Cubes freezer trays come in four sizes: 2-cup, 1-cup, two tablespoons, and half-cup trays. You put the leftovers in your preferred souper cube once you're done with your soups, dinner, casseroles, broth, or other foods. Then, place the lid over and store it in your freezer.
Reheat the frozen food when you need it. The brilliant portioned design means you only reheat the quantity you need. Souper cubes could pass for regular ice cube trays, but they're made of food-grade silicone to facilitate the easy removal of your frozen food.
Pop-out the food and reheat using your preferred method. Cleaning afterward is easy—Souper Cubes trays are dishwasher safe.
How much are Souper Cubes?
A single unit, regardless of the portion quantity, costs $19.95, while a two-pack goes for $36.99. The gift set, which comes with four assorted trays, costs $69.99. And the two-tablespoon dual-pack goes for $31.99.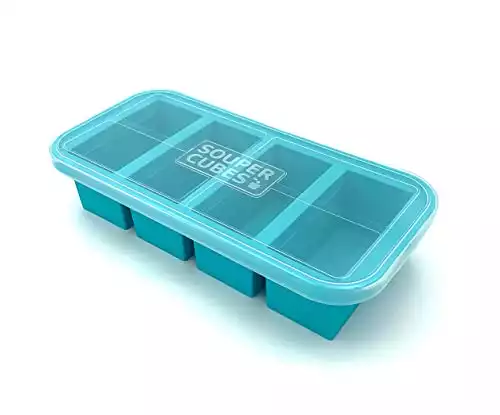 We earn a commission if you make a purchase, at no additional cost to you.
Are Souper Cubes worth it?
Yes! The cubes work, judging by the positive reviews from thousands of customers. The storage solution scores a 4.8 rating on Amazon and a 5 on their website. Many people struggle with freezing food and only reheating a small portion, a problem solved by the cubes.
The product is a welcome addition to their kitchens for those who love to cook as it greatly helps with meal prep. Batch cookers can also store their meals in different portions. The trays are especially popular for storing broth, sauces, and soup, thanks in part to the lids.
However, several customers have complained that strong smells can linger on the silicone after use. Others have complained that the trays gave them freezer burns, while others highlighted that the lids cracked easily.
A number have stated that the price is a bit steep and suggest that alternative products perform the same task at a lower price. But, most customers are satisfied with the product and think its functionality justifies the price.
As one customer put it:
"Someone recommended these to me, but I was a bit shocked at their price. I bought them anyway, and I am so glad that I did. The design is perfect. The cubes are silicon, but they are not floppy like a lot of silicone molds. I use an Instant Pot, and we always have leftover soups and stews. I'm usually the only one who will eat the leftovers, so after a few days, the remnants go in the trash… no longer!"
Are Souper Cubes dishwasher safe?
Yes, you can clean the Souper Cubes tray in a dishwasher.
Are Souper Cubes microwaveable?
Yes, you can use Souper Cubes in a microwave, but act with caution. The company doesn't recommend microwaving, and doing so voids the warranty. Moreover, should any sort of damage expose the steel rims, the trays are no longer safe for use in a microwave.
Who founded Souper Cubes?
Husband and wife Jake and Michelle Sendowski founded Souper Cubes. Jake is an experienced engineer with a Master's and PhD. in Electrical Engineering from Caltech. His background has been instrumental in designing the frozen food trays.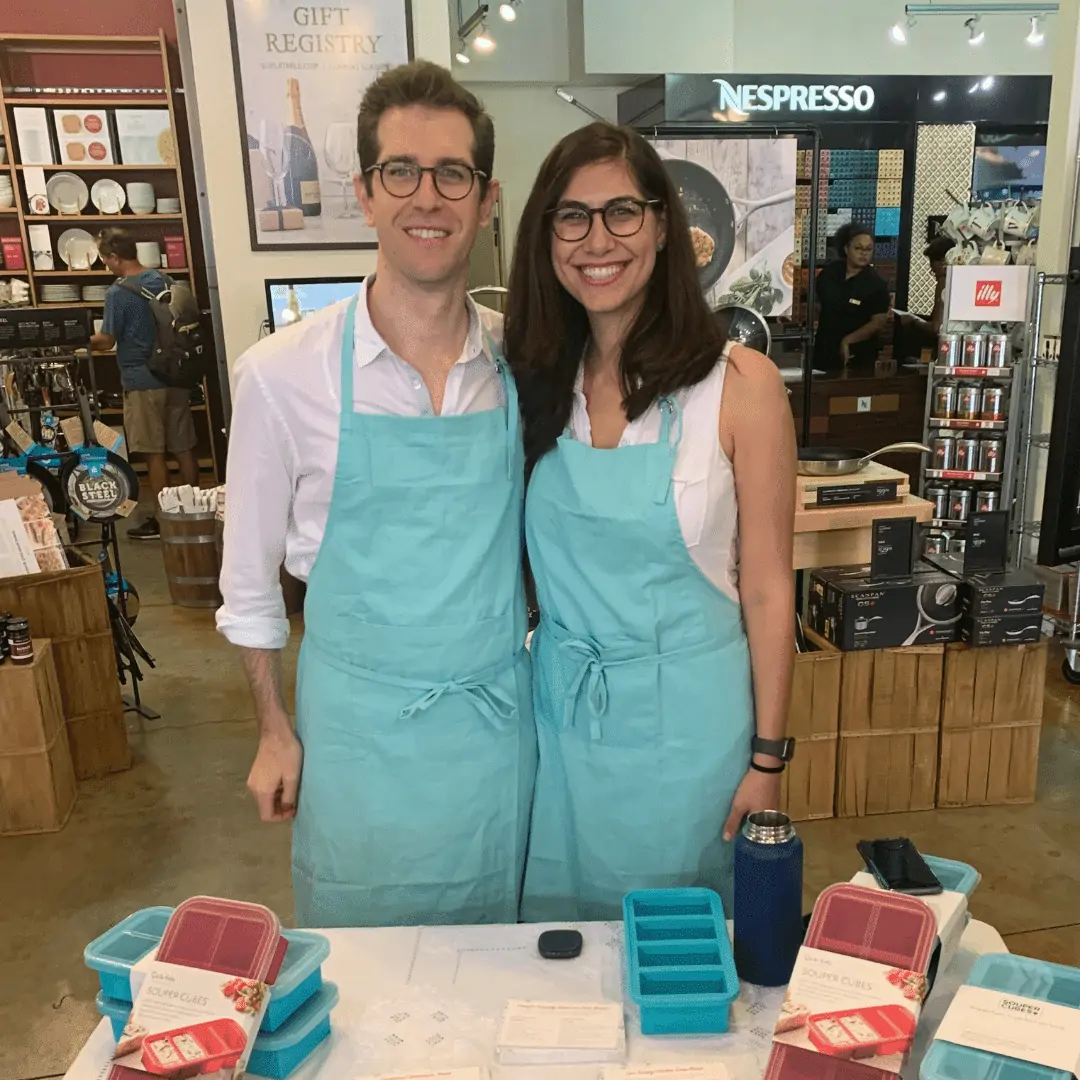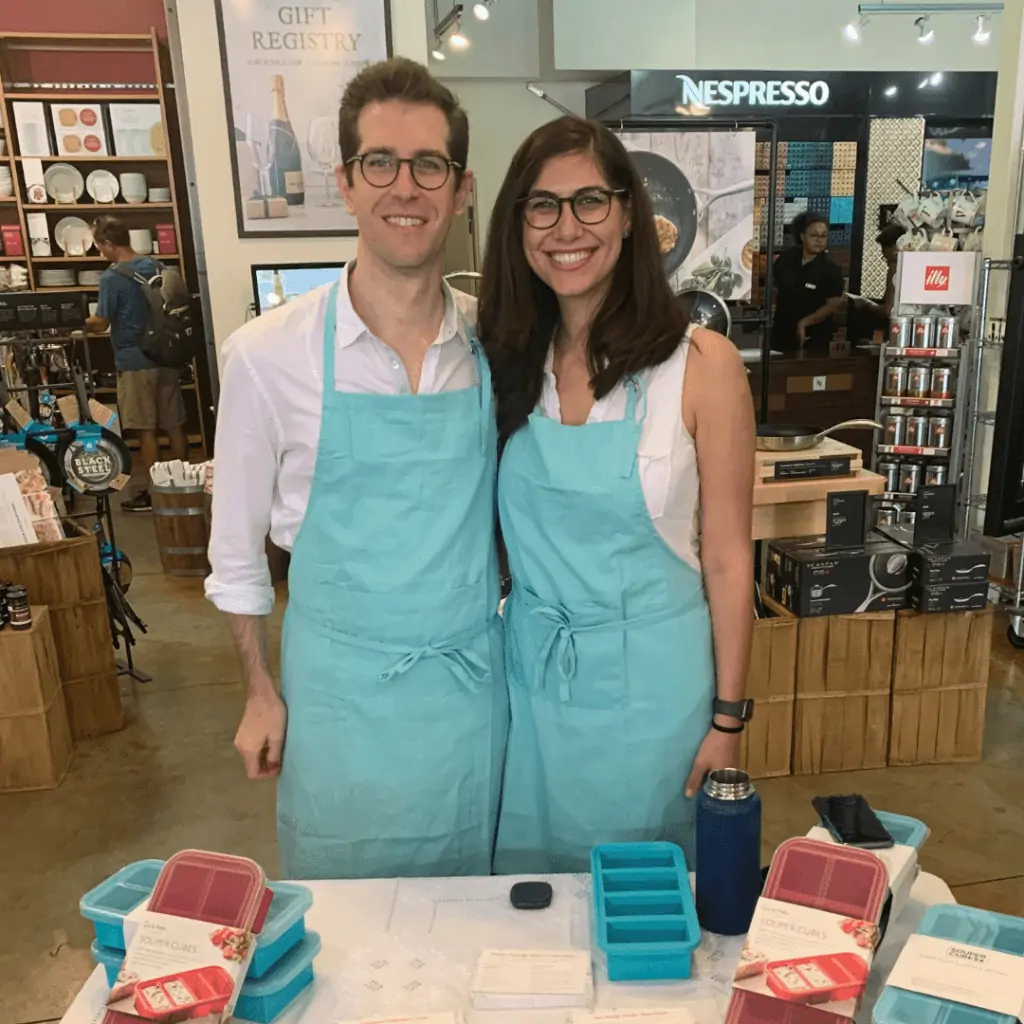 Michelle Sendowski also has a Master's and PhD., this time in Higher Education from UCLA. Her background in research and relations has also been instrumental in the company's growth. Both love cooking, which led to the invention of the food and soup storage trays.
When did Souper Cubes go on Shark Tank?
California-based Souper Cubes appeared on Shark Tank Episode 14 of Season 12, which aired on February 19, 2021.
Did Souper Cubes get a deal on Shark Tank?
Yes, Souper Cubes successfully got a deal on Shark Tank. Lori Greiner offered Souper Cubes her Golden Ticket, which the founders accepted. Lori's offer exactly matched the founders' ask of $400,000 for a 5% stake in their business.
Souper Cubes founders' pitch had the Sharks excited, with Mark Cuban repeatedly shouting "Souper Cubes," and admitting he loved the name. Kevin O'Leary made three offers: $400,000 for a 3% stake and a royalty of 40 cents in perpetuity or $400,000 for a 15% stake in the business with no royalty, or a revised offer of $400,000 for a 3% stake and a royalty of 40 cents per unit sold till he made $1 million.
Barbara Corcoran also made two offers; $400,000 for a 10% stake or $800,000 for a 20% stake. However, Lori Greiner made the entrepreneurs' day when she offered them her Golden Ticket, calling their product her best pitch of the season, with nothing wrong that she could point to.
The couple went with Lori's offer. They later confessed that their wish going in was to secure a deal with Lori.
Watch the entire successful pitch here:
What is Lori Greiner's Golden Ticket?
Every season Lori gives a Golden Ticket to the one company that impresses her the most. This means that Lori gives the business their exact ask. In Season 12, husband and wife Jake and Michelle Sendowski got the Golden Ticket, helping them secure $400k for a 5% stake, which was their exact ask during the pitch.
How did Souper Cubes do after Shark Tank?
Souper Cubes has gone on to experience greater and greater success after appearing on Shark Tank. Not only have they managed to expand the number of stores and countries to store their product, they have also enjoyed amazing sales growth year on year. As per May 2022, they reported enjoying over $14 million in lifetime sales.
Previously the company relied on sales from word-of-mouth marketing, their Facebook group, Instagram, Amazon, their website, Sur La Table, and Williams Sonoma. Now the products are also in Walmart, Bed Bath & Beyond, and other stores.
Souper Cubes products have also diversified their range, and now include a breastmilk tray, a stoneware baking dish, and a cookie tray.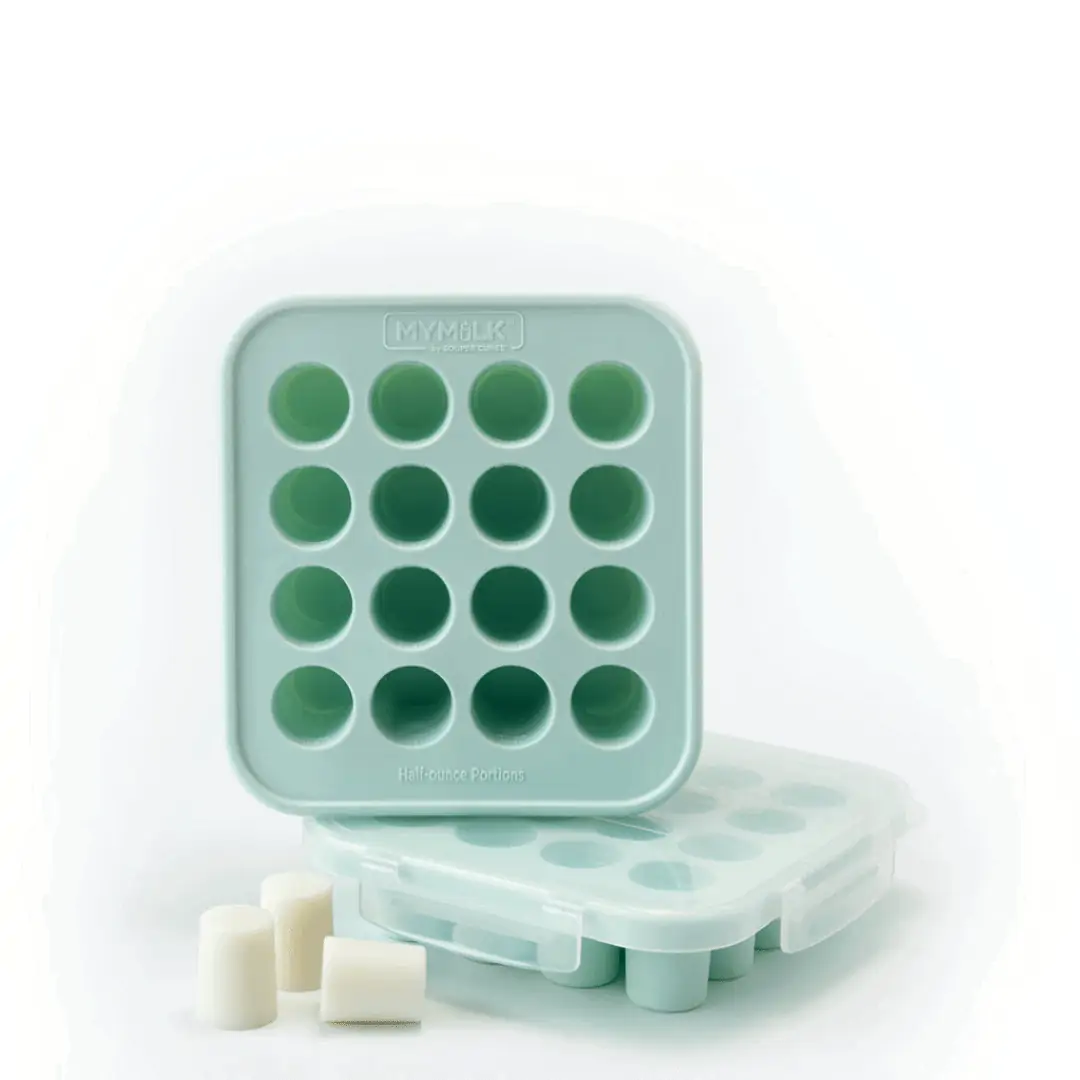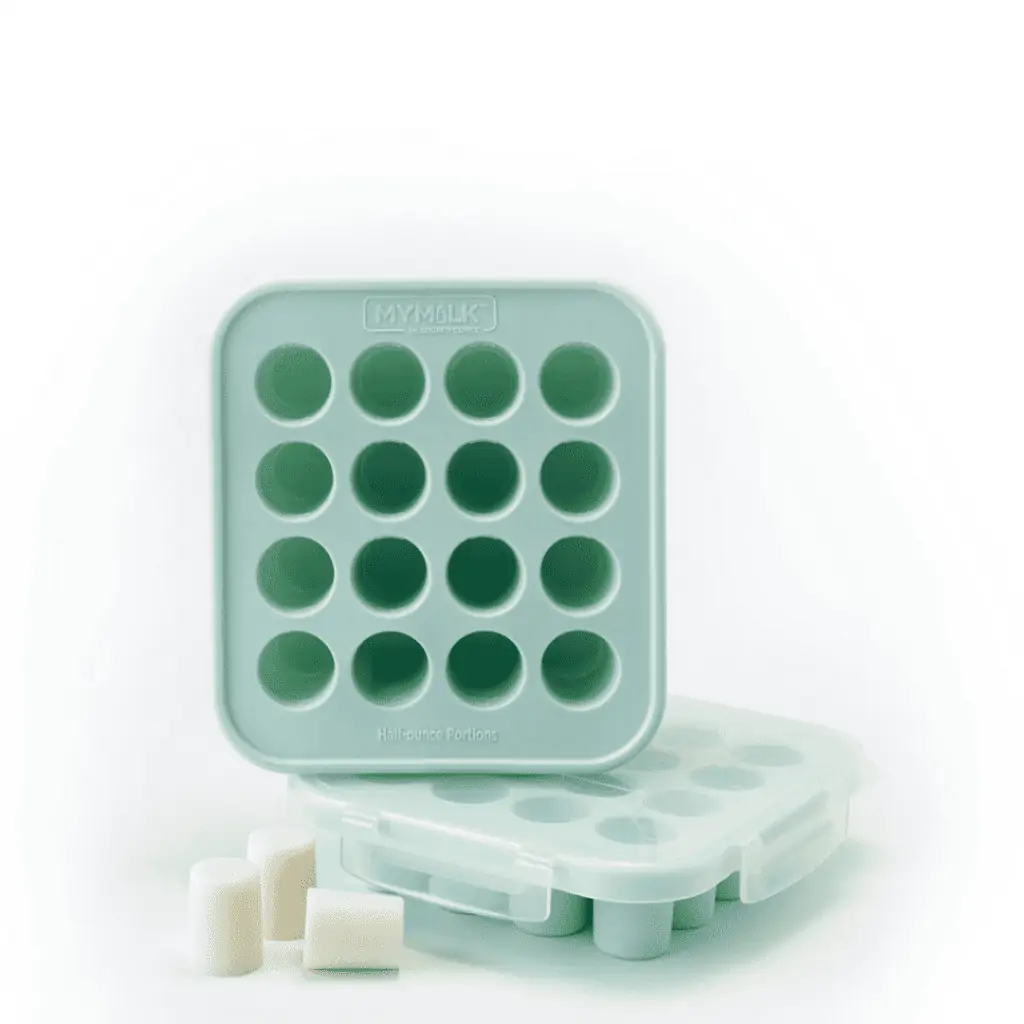 What is Souper Cubes worth today?
Souper Cubes was valued at $8 million during its Shark Tank appearance. After that, during the first full year of operations in 2019, they made $940k from sales and $1.6 million in 2020, and the numbers have continued to rise. As lifetime sales are quickly approaching the $15 million mart, it's fair to say the company's net worth is now much higher.
Is Souper Cubes still in business?
Yes, Souper Cubes is still in business today. The company continues to sell its BPA-free food-grade silicone trays to thousands of customers. The company also offers recipes, meal plan tips, and more to customers as part of their marketing.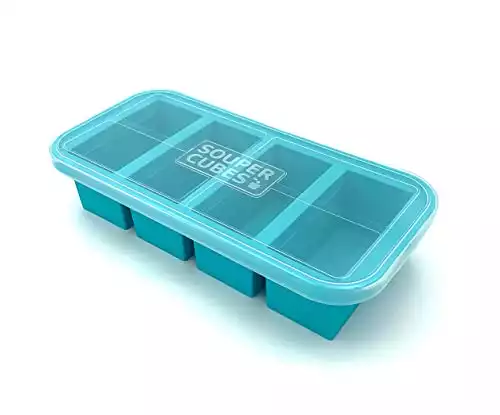 We earn a commission if you make a purchase, at no additional cost to you.