Pinch Me is a line of aromatherapy-infused moldable dough that helps reduce stress.
But did Pinch Me Therapy Dough knead a shark? Did Pinch Me leave the Tank with a deal? And what do customers think of the products? Read our Pinch Me Shark Tank Update to find out!
What is Pinch Me?
Pinch Me Therapy Dough is an aromatherapy-infused sensory stress relief dough that you can mold in the palm of your hand during times of stress.
The doughs are designed to relieve stress through your senses by using a scientific methodology of color and scent. On the Pinch Me website, the doughs are available in 21 scents, along with other products like pillow sprays, mists, and bath products.
In regards to stress relief, the scent, texture, and color of the Pinch Me doughs all come into play. Each pleasant scent triggers positive emotions, while the pressure of the dough relaxes your hands and relieves built-up tension. Furthermore, the colors—which have been studied extensively—relate to your body and mind, calming you almost instantly.
Who created Pinch Me?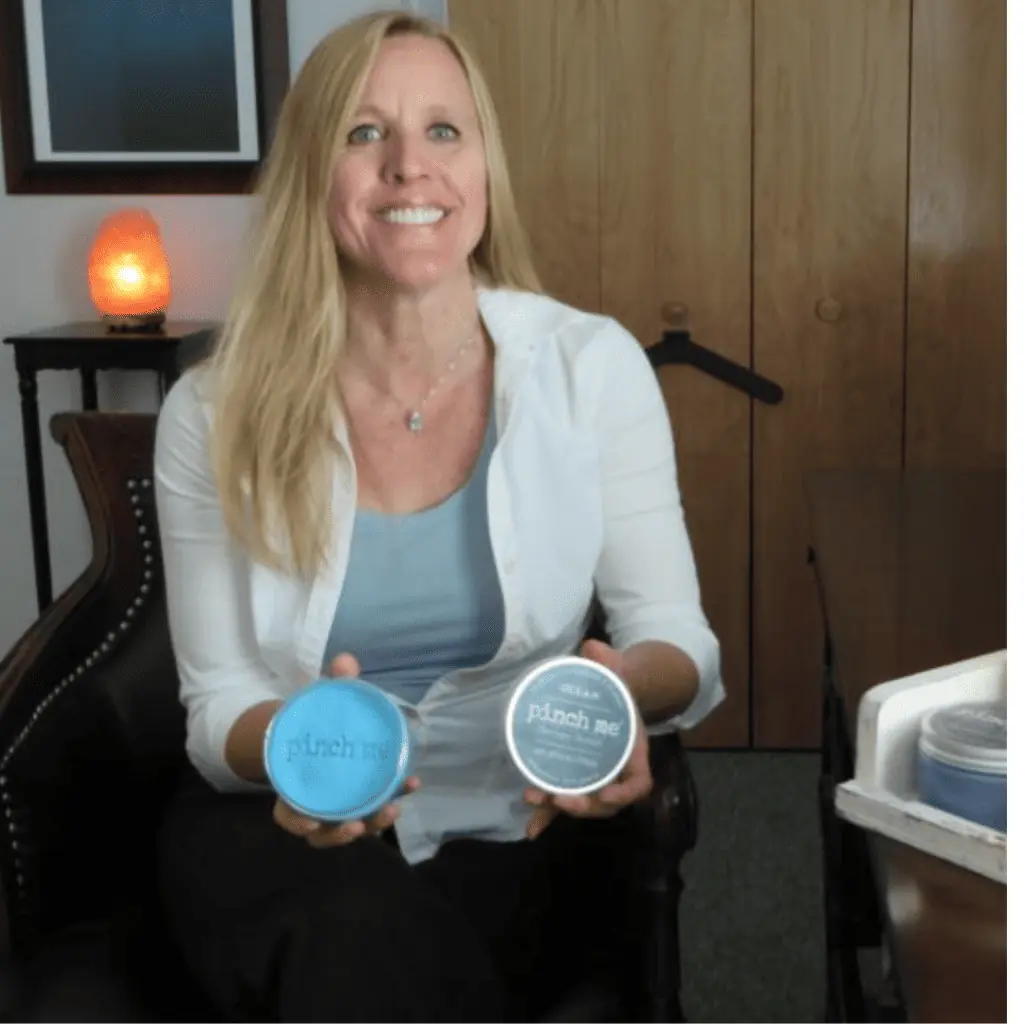 Nancy Rothner from Delaware created Pinch Me while working as a clinical hypnotherapist. After originally working as a stockbroker, Nancy volunteered at a shelter for domestic violence and realized she could help others overcome addictions, phobias, and stress. However, she wanted to help people on a much larger scale.
With the dream of reaching as many people as possible, Nancy got to work creating her lab tested, non-toxic Pinch Me Dough so that even though she couldn't help all her customers one on one, she could play a part in improving their stress levels and overall well-being.
What happened to Pinch Me before Shark Tank?
Before Shark Tank, Pinch Me was selling its products in retail stores throughout the country. At the time of Pinch Me's Shark Tank appearance, the business had made an astonishing $5.3 million in lifetime sales, with their busiest year, 2019, profiting $584,000.
In 2015, Nancy created the Pinch Me business, and although her products were selling out as soon as they reached the stores, she had to take a break from sales when her husband was diagnosed with Leukemia that summer.
In 2016, with her husband on the mend, Nancy continued to sell her products, amounting to $200,000 in sales in her first full year. With each year that passed, Pinch Me's sales continued to rise, that was until 2020 when the Covid-19 pandemic hit, and all stores—with Nancy's products in them—closed with no reopening date in sight.
During the Tank, Nancy revealed that each small Pinch Me dough costs $4.50 to make, retailing for $14.99, while large doughs cost $7.50 to make, retailing for $24.99. In 2020, Pinch Me's predicted sales were $1.2 million, but due to the pandemic, the company's profit was estimated to be around $220,000.
What do customers think of Pinch Me?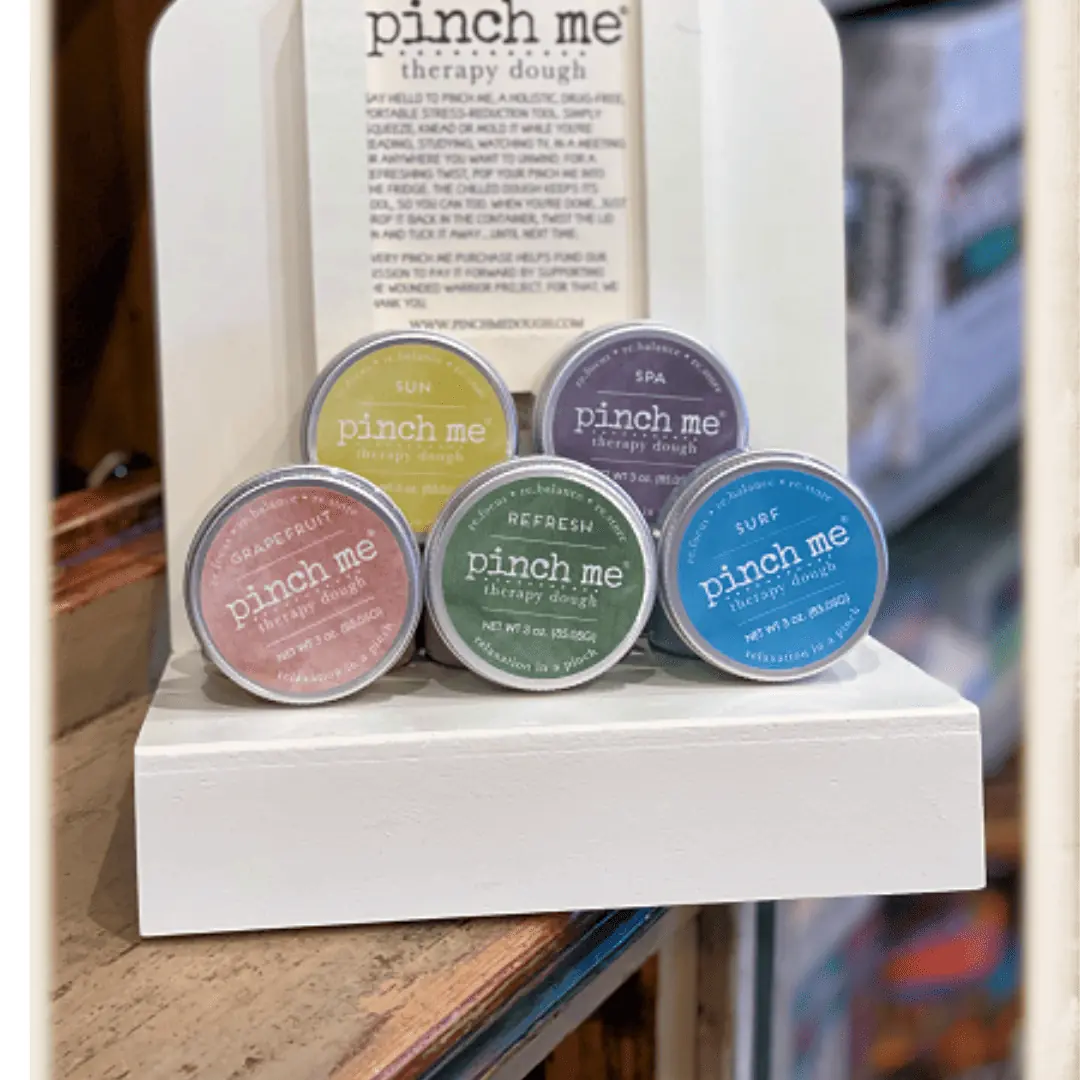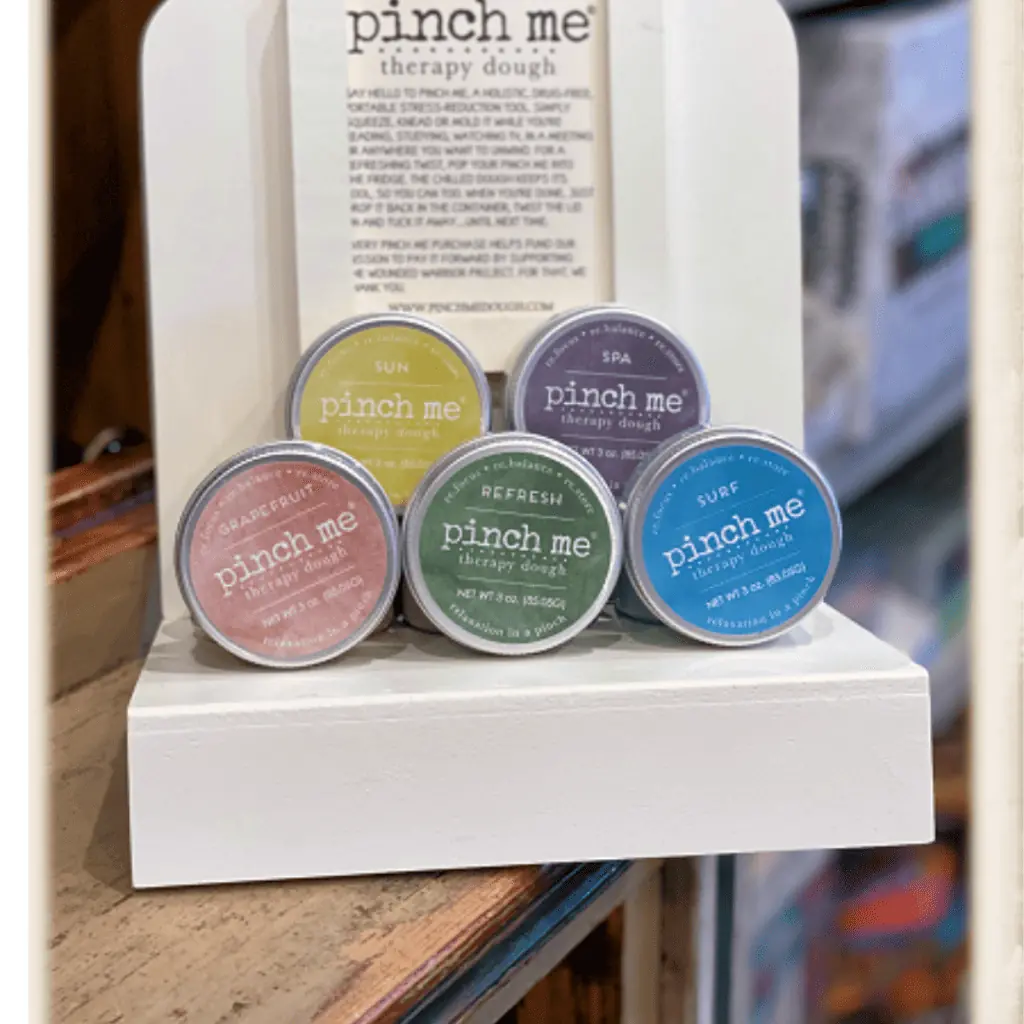 By looking at the reviews on both Pinch Me's website and its Amazon page, it seems customers are very happy with the stress-relieving dough.
One customer, Kelly, said, "This product is amazing! Bought it for my husband to help relieve some stress after work, and the essential oils in the dough fill the whole room with an amazing smell!"
Another customer, Sally, noted that her Pinch Me dough has not only helped with stress but also the rehabilitation of her hand after she recently broke it. "I recently broke my right hand and can't afford to have visits to the doctor, so I bought Pinch Me Therapy Dough. Well, that worked wonders and got full use and strength back in my hand, not to mention it smells GREAT, and that smell stays with you. Very calming and Therapy at the same time. Thanks!"
And a final customer, Natalie, who happens to be a therapist, left a review on Amazon saying, "This dough has made such a difference for so many. As a therapist, I have purchased multiple scents, and it continues to be a favorite calming accessory in my office, mainly for adults. I refer to it as "adult play-doh" given it is scented, extremely soft, and all ages enjoy it."
Despite many customers loving the product, there were some negative reviews, with people claiming that the scent of the dough is overpowering and that after a week the consistency of the dough changes, becoming crumbly and hard.
When did Pinch Me go on Shark Tank?
Pinch Me appeared on episode 16 of Shark Tank's 12th season, which aired on March 5th, 2021.
Shark Tank success story NightCap also appeared in season 12.
Did Pinch Me get a deal on Shark Tank?
Yes, Pinch Me did get a deal on Shark Tank as Nancy shook hands with Robert Herjavec for $300,000 for 20% of her business—13% more than she originally planned to give up.
After Nancy's pitch, Mark Cuban and Daymond John were the first two Sharks to declare themselves out, congratulating Nancy for her hard work and success but saying the business just wasn't the right one for them.
The next Shark, Kevin O'Leary, highlighted that Nancy's problem was that she never built a digital direct-to-customer platform while she was expanding throughout retail. With that in mind, along with the work that it would take to get her digital presence up and running, Kevin offered Nancy $300,000 for 25% of the Pinch Me business.
Joining her fellow Sharks, Mark, and Daymond, Lori, who believed that Nancy didn't really need a Shark as she was doing so well on her own, also announced herself out. Instead, Lori suggested that Nancy hire someone who could build her a website and digitally advertise her products, as that was the only aspect of her business that Nancy was struggling with.
With one offer on the table and three Sharks out, it was down to Robert Herjavec. Similar to Kevin, Robert saw potential in a partnership with Pinch Me and matched Kevin's offer of $300,000 for 25% of the business.
Understandably, Nancy didn't want to give up 25% of her business, as she originally entered the Tank in search of $300,000 for a 7% stake. In hopes of bringing that share of the company down, Nancy countered both Robert and Kevin at $300,000 for 10%.
Neither Robert nor Kevin wanted to budge from their original offers, which caused Daymond John to renter himself into the running, offering Nancy $300,000 for 20%. Daymond's new offer subsequently brought Robert's offer down to match.
With one final counteroffer by Nancy for $300,000 for 17% and a decline from Robert and Daymond, as both Sharks wanted to stick to their original offers, Nancy finally shook hands with Robert and walked out of the Tank with a deal of $300,000 for 20%.
Robert Herjavec – "Oh my God, you're such a good negotiator. You're so calm. I was like, I'm not going down below 25%, now I'm at 20%, and I'm like should I go down? You're good, lady!"
Pinch Me Shark Tank Update, what happened next?
Although there are no definitive signs that the deal with Robert Herjavec closed, Pinch Me has gone on to launch its own website while also selling its products on Amazon.
Along with branching out into the digital world, Pinch Me also expanded its product base as now the company also sells mists and pillow sprays to further help people relax.
Is Pinch Me successful?
Yes, Pinch Me is successful as the company's yearly revenue is $1 million. From the countless amount of positive customer reviews, it seems the Pinch Me products are really helping people manage their stress levels, which is the whole reason Nancy started her business in the first place.