ChessUp is a high-tech chess board which uses AI to teach people how to play chess. Players learn to play the game simply by touching the different pieces to learn all of the possible moves.
But could ChessUp move a Shark to invest in their new AI twist on a very old game? Read our ChessUP Shark Tank Update to find out!
What is ChessUp ?
ChessUp is a high-tech chess board with a built-in chess instructor. The ChessUp board is manufactured by Bryght Labs, a company based in Lenexa, Kansas.
The ChessUp game board makes learning chess faster and easier by tracking your moves so you play by the book. With the TouchSense pieces, a player simply touches a piece to see all available moves light up on the board according to their strength.
Who created ChessUp?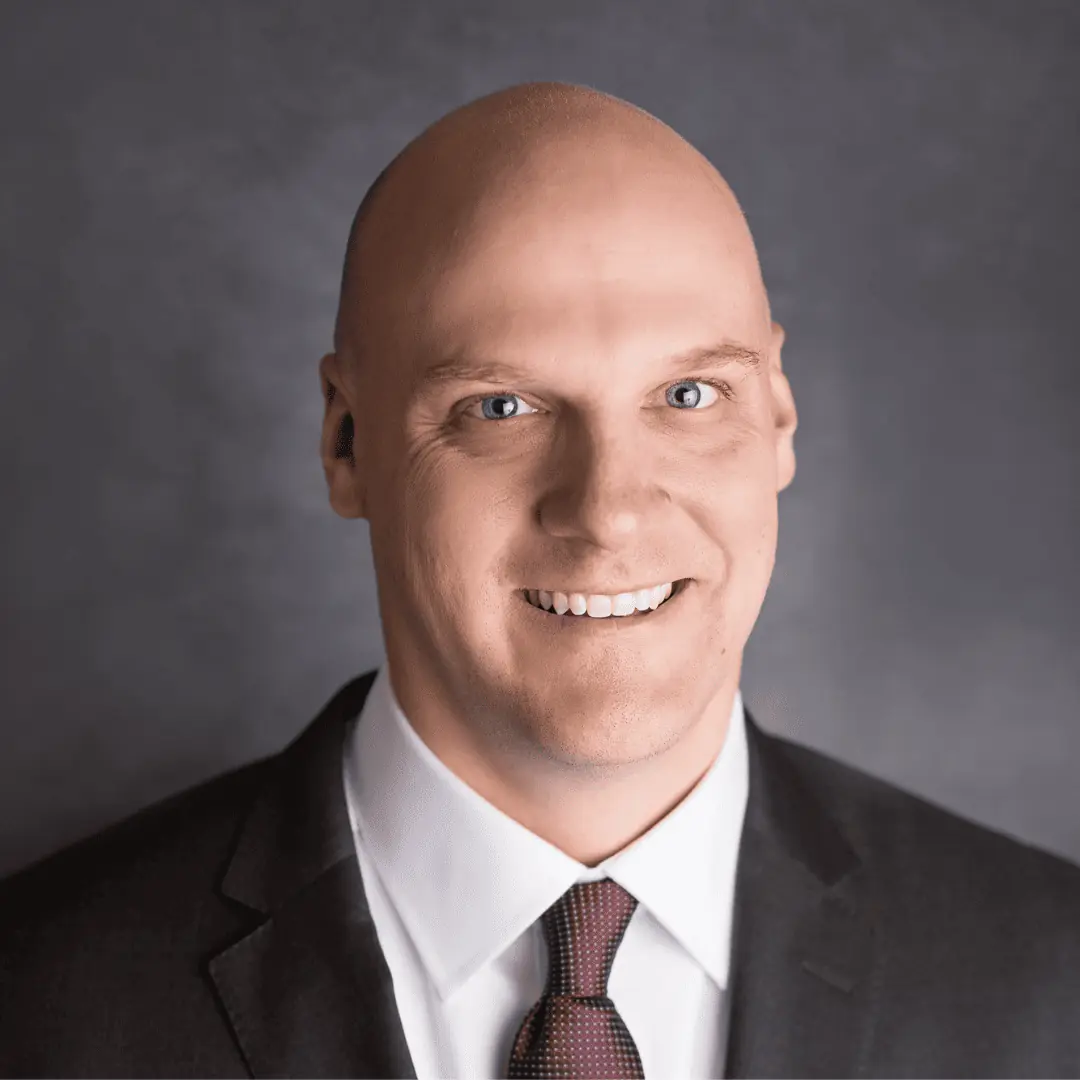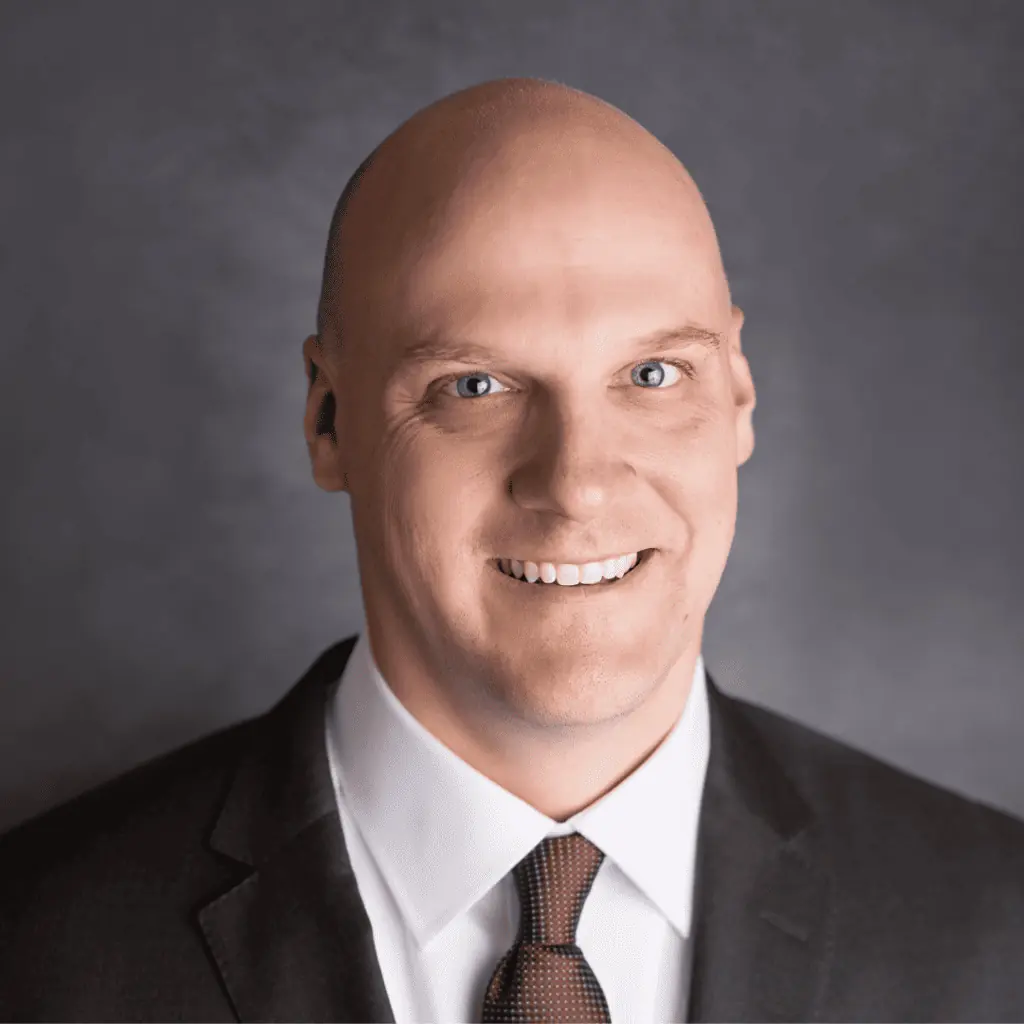 ChessUp was created by founders Adam Roush and Jeff Wigh. Before starting a long career in tech development, Adam Roush earned both a BFA and MA degree in Industrial and Product Design from the University of Kansas. Prior to founding the new company, Adam worked at Garmin as a Product Architect-Creative Lead.
Jeff Wigh holds a BS in Computer Engineering from Purdue University and an MBA in Innovation and Entrepreneurship from MIT, and prior to the new startup, Jeff also worked at Garmin as a Product Architect Team Leader.
How did ChessUp get Started?
Adam Roush and Jeff Wigh met while they were both working at the Innovation Lab at Garmin. Jeff took a job at Garmin to go into the Innovation Lab as a step into entrepreneurship. He says that while he had a lot of experience in tech and product development, he started to watch Shark Tank in order to gain some exposure to the business side of becoming an entrepreneur.
Jeff said that after watching the company earn hundreds of millions of dollars from his work while he was earning a salary, he decided to leave, and he called up Adam first. They realized that between them they had designed products which had produced lifetime revenue of $1 billion for their employers, so now it was time to strike out on their own.
What happened to ChessUp before Shark Tank?
After deciding to leave Garmin to build their own business, Adam and Jeff started prototyping various gadgets, and the ChessUp product was their best concept, so they decided to open a Kickstarter Campaign. They set a goal to raise $30K on Kickstarter; however, their campaign raised $1.7 million in 39 days. This provided the capital to start the company.
On their Kickstarter Campaign, Adam and Jeff told backers that they had minimized risk in the venture by having the entire process, from production to delivery, already set and arranged. Before they made the offer on Kickstarter, they had already signed agreements with key suppliers and manufacturers, and their prototype had been finalized. Prior to their ChessUp offering, for 18 months, their team had worked on ChessUp, and they spent lots of time and effort in readying the production line, and only after they were convinced that they could offer a very high-quality product, did they decide to offer ChessUp to the public via Kickstarter.
The ChessUp team began work on their idea for an AI assisted chess coach in December of 2019, and by November of 2021, they began delivery of their product to Kickstarter backers.
What do customers think of ChessUp?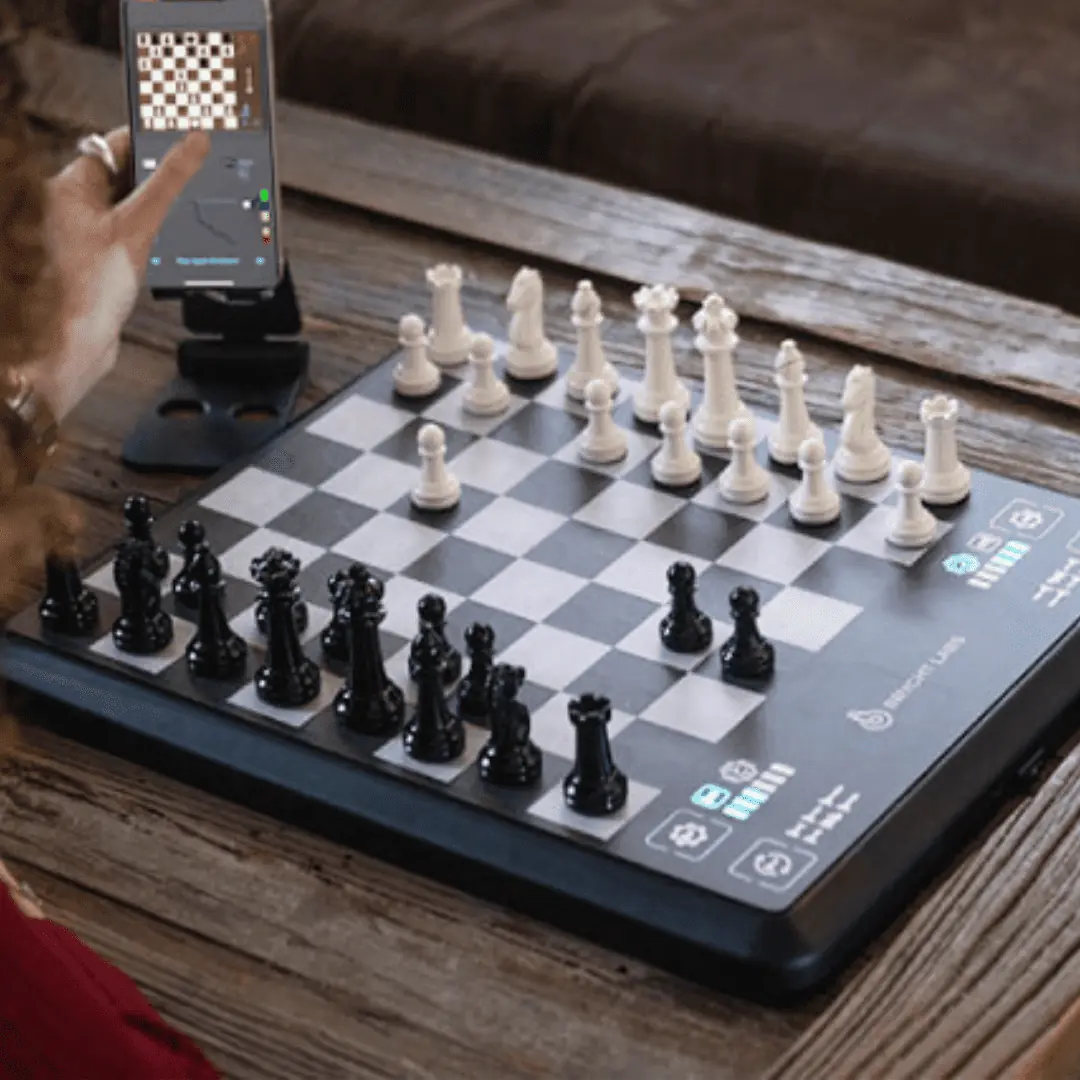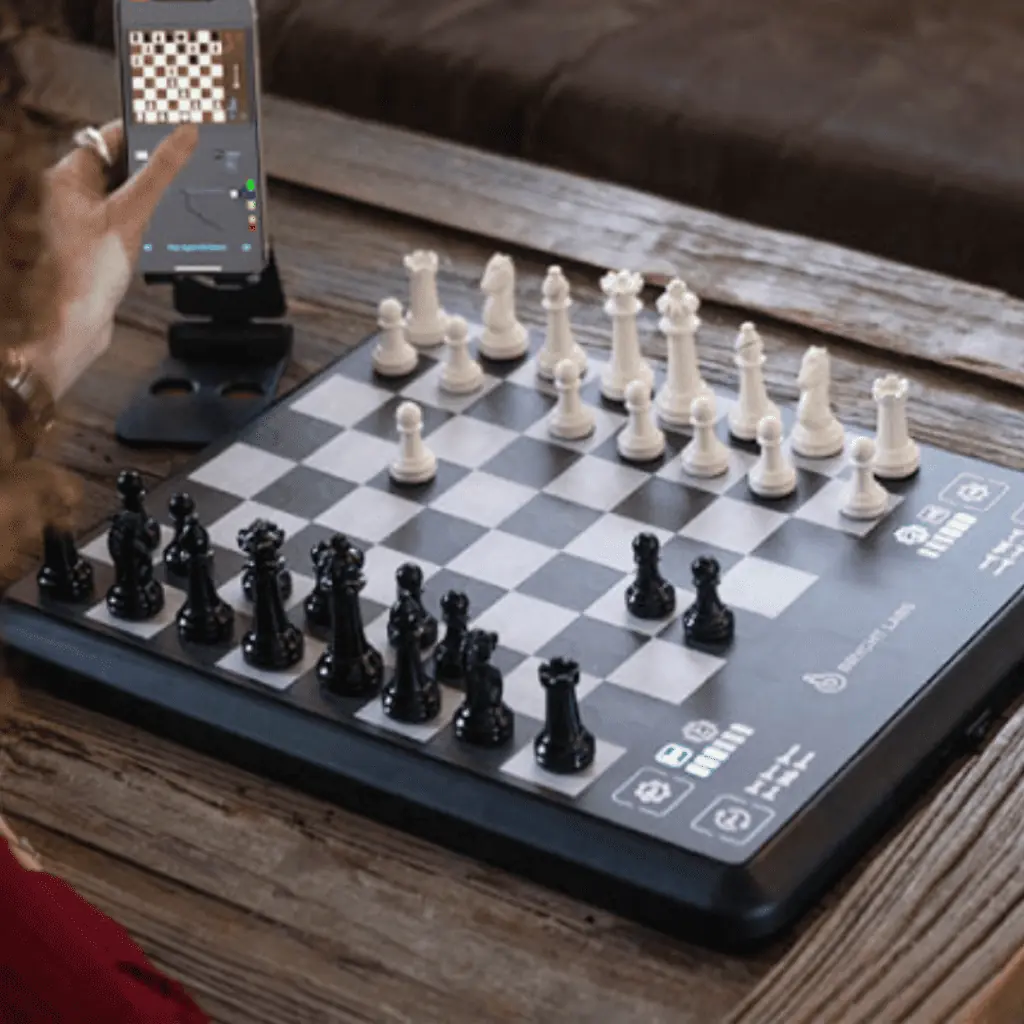 On the review site REVIEWS.io, there are a total of 51 reviews, and customers rate ChessUp 4.2 out of 5 stars. Most of the people who wrote comments on REVIEWS.io indicate that it is a really cool device, and they find that the product is very well built and easy to use.
What are customers saying about ChessUp?
One customer wrote on REVIEWS.io, "it is a very cool board. I used to think I was alright at chess but even some of the beginner stages are challenging. It is super fun and very helpful for new players."
And another REVIEWS.io reviewer stated: "ChessUp is amazing. It's well made and feels very sturdy and reliable. We were able to get up and running in no time at all without a hitch. The learning options are AMAZING and I caught my 11 year old son using the board to teach his Aunt how to play chess. Both my kids love it and are using it to improve their skills, as am I. This is my second board, since my original one was so well received, I decided to buy one as a gift for Auntie. We love it and it's so easy to learn on. I can't recommend it enough."
Interestingly, on Amazon, there are only 20 ratings, and while the product has an overall rating of 3.9 out of 5 stars, 23% of Amazon reviewers give the product only one star.
One disappointed Amazon customer wrote, "Our son, who is amazing at chess and an engineer, followed all the instructions in set up. Sadly, it failed to recognize each piece as the pieces moved, which renders the board inoperable. Our friend who works with Shark Tank recommended it, but we had to return it. Thankfully, the return went smoothly, and we were able to give our son another Christmas gift."
Another one-star Amazon customer had a similar experience: "The chess board failed to actually work. Looked great in the ads and on Shark Tank, but it sure fell flat when we tried to use it stand alone and with the recommended app. Really disappointed in that there was no install/user guide included in the box. Pass on this as it's really expensive for a toy that doesn't work."
When did ChessUp appear on Shark Tank?
ChessUp appeared on Shark Tank in Season 14, Episode 9, which aired on November 9, 2022. Founders Adam Roush and Jeff Wigh pitched to the regular Sharks: Mark Cuban, Kevin O'Leary, Lori Greiner, Barbara Corcoran, and Robert Herjavec.
ChessUp appeared in Season 14 of Shark Tank, which saw a number of real success stories, including Legacy Shave.
What happened to ChessUp on Shark Tank?
ChessUp co-founders Adam Roush and Jeff Wigh entered the Tank and asked the Sharks for $300k investment in return for 5% of their company.
Adam and Jeff started their pitch by telling the Sharks that chess is a brilliant game, and it is great for the mind, and it connects millions of people, all around the world, regardless of age or culture; however, they said that chess has one king-size problem: "It's really hard to learn!"
The ChessUp founders next showed the Sharks how their AI-driven chess board is able to teach someone to play chess with the simple touch of a piece on the board. When one touches a piece, the board shows them all of their possible moves, and which moves are weak, and which are strong. Adam and Jeff tell the Sharks that the AI can be adjusted to various levels of assistance and to various speeds, so it offers chess coaching to all levels of players, and it allows players of differing abilities to have a competitive game, as the AI can be programmed to give the least experienced player more assistance than his opponent.
Each of the Sharks had ChessUp boards in front of them, and they seemed to enjoy engaging with the game. Barbara Corcoran started the questions and comments by saying, "But it doesn't talk to you. I'm making moves, but I don't understand the logic behind it." Jeff tells her that there are also curated lessons that have a professional chess teacher to walk you through different scenarios.
Lori Greiner next wanted to know the retail price and the cost to manufacture. She learned that at retail ChessUp costs $399 while the cost to make it is $120. Kevin O'Leary, usually the first one to jump in on the numbers, commented, "OK. I've played chess since I was 13, and I don't want to be told what I gotta do, I want to play the AI." Adam told him that the level of AI assistance can be adjusted on either side.
Robert next wants to know why the game is so slow, and Jeff responds by showing a video of the ChessUp AI playing a very fast game, keeping up with all human movements. Finally, Mark Cuban jumps in by asking, "There's a ton of software apps, why would I spend $399 when a lot of them are free."
Adam explains that the difference is that with ChessUp, one is playing on a physical board, and Mark agrees that with this product one gets the tactile feel, and Lori thinks that this is important. Next, the Sharks learn about the founders' backgrounds in tech and how they met at the Garvin Innovation Lab, and the Sharks look to be impressed by the pedigree of the ChessUp team.
Finally, it appeared that the Sharks were ready to attack.
Did ChessUp get a deal on Shark Tank?
ChessUp successfully got a deal on Shark Tank. Lori Greiner agreed to invest $300k, with a royalty of 3% of every sale until she is paid back $450k, and she also receives a 5% equity stake in the company.
Barbara Corcoran spoke up first and said, "This is a business I could do absolutely nothing for you. I'm still on checkers and struggling. I'm out." Robert wondered why he would be limited to the hardware platform. He said that he loves chess, but he travels a lot, so would he now have to carry both his laptop and another bag for ChessUp? Lori followed up to this by saying that she thinks playing chess on a tablet feels terrible. Mark agreed with Robert that when his son wants to play chess, it's better if it's online since he spends so much time traveling, and Mark also indicated that he thought the market was too small, so he was out.
After hearing about some previous financing for the business, Kevin O'Leary said that he was on the fence because he loved to play chess, but he thought that the financing for the company was too complicated right now, so he declared himself out as well.
Lori Greiner told the ChessUp team that they had done an amazing job, but she too was worried how she would get her money back, and Jeff spoke up immediately and told Lori that they would love to work with her, and that they would offer her a royalty and equity deal for $300k. They offered to pay her a royalty of 3% until Lori recouped $450k, and she would also receive 5% equity. Lori looked at Jeff and Adam, smiled and said, "I'll take it."
ChessUp Shark Tank update, what happened to ChessUp after Shark Tank?
In an interview with Startland News, ChessUp co-founder and CEO Jeff Wigh said that: "The show airing was a great positive for the company because it gives exposure to the product, so that was fantastic. Going on Shark Tank was great for the product, good for sales, and we even get the benefit of more traffic on our website every time it re-airs."
Interest in ChessUp spiked so much, Wigh said, that the company sold out of its product.
Jeff also told Startland News, "The next milestone for us is actually having the supply chain stocked and stuffed to where we're not running out of stock. Once we do that, ChessUp has kind of become self-sustaining. It sells, we feed that money back in inventory, it sells more. That has now become what we call the cash cow product that supports Bryght Labs."
Chess Up CEO Jeff Wigh also said that the distinction between the ChessUp product and their company, Bryght Labs, is an important one, describing Bryght Labs as an innovation lab that aims "to spit out many products," including ChessUp.