In 2022, Raquel Graham pitched Headlightz to the Sharks. But did she manage to secure a deal? Is Headlightz worth the fuss? And what happened after the Tank?
We have all the details in this Roq Innovation Shark Tank update.
What is Roq Innovation?
Roq Innovation manufactures Headlightz, a beanie featuring a rechargeable LED to allow you to take care of activities in the dark without needing to hold a flashlight. Founder Raquel Graham later went onto Shark Tank seeking an investment.
Problem-solving everyday challenges is a central pillar of Roq Innovation. To quote Raquel Graham, the founder of Roq Innovation, "We develop, solve and invent solutions daily to meet the needs of our families."
The history of Roq Innovation
The company first came into existence in 2014 when Raquel made NEKZ, faux fur scarf alternatives for children, following her kids' refusal to wear boring typical scarves.
The line later expanded to also include men and women. NEKZ sold out on the Home Shopping Network (HSN) during its launch on the show.
In 2017, Roq Innovation launched its second product line, Headlightz, which was inspired by the challenges Raquel faced as an evening runner. She also realized that the market lacked a solution that allowed people to seamlessly multitask in the darkness.
In January 2022, Roq Innovation then appeared on Shark Tank and showcased the fantastic headlamp beanie and headband.
Who is the founder of Roq Innovation?
Raquel Graham is the founder and CEO of Roq Innovation. An entrepreneur and serial innovator, Raquel is the brain behind NEKZ, Headlightz beanies and headbands, and Handy Lightz.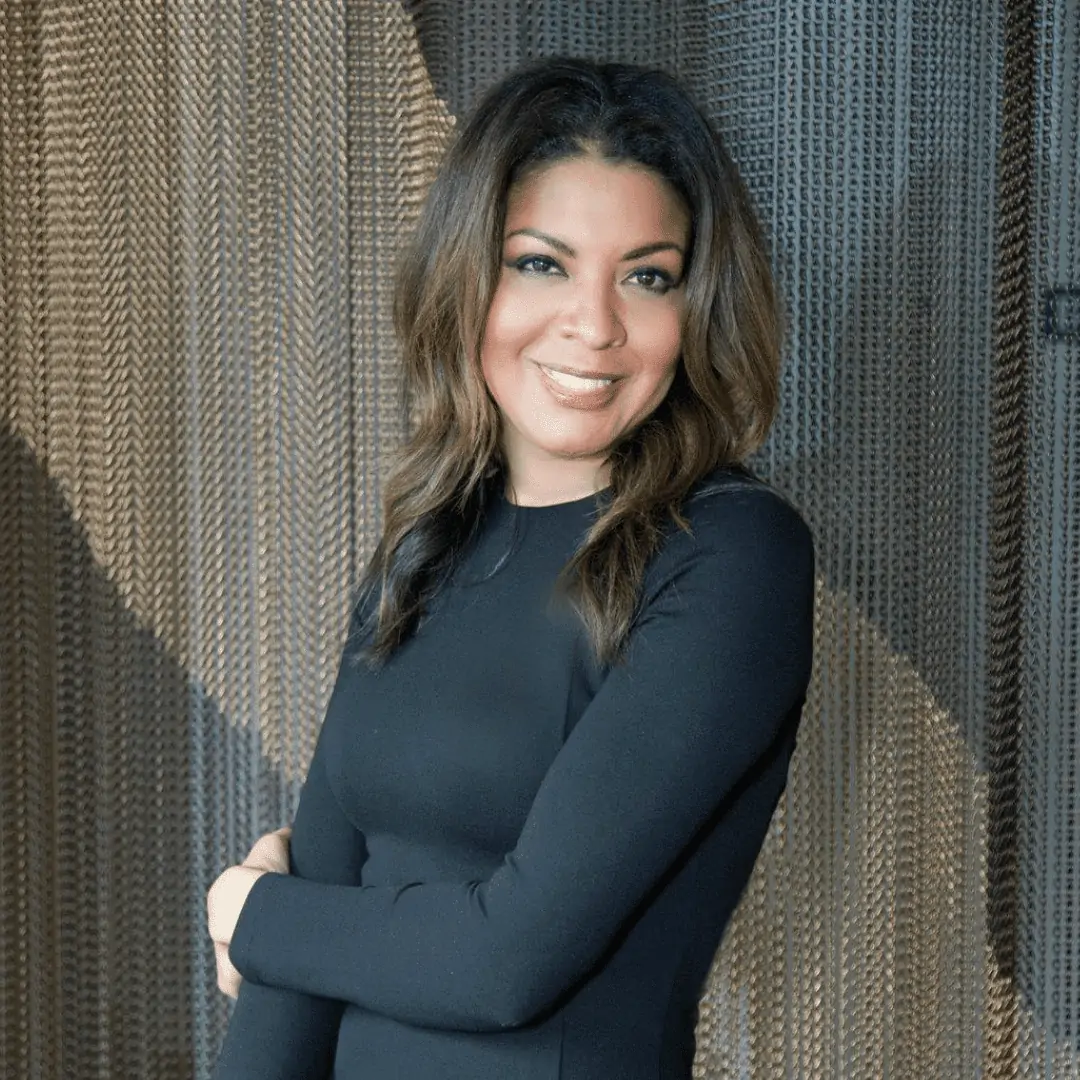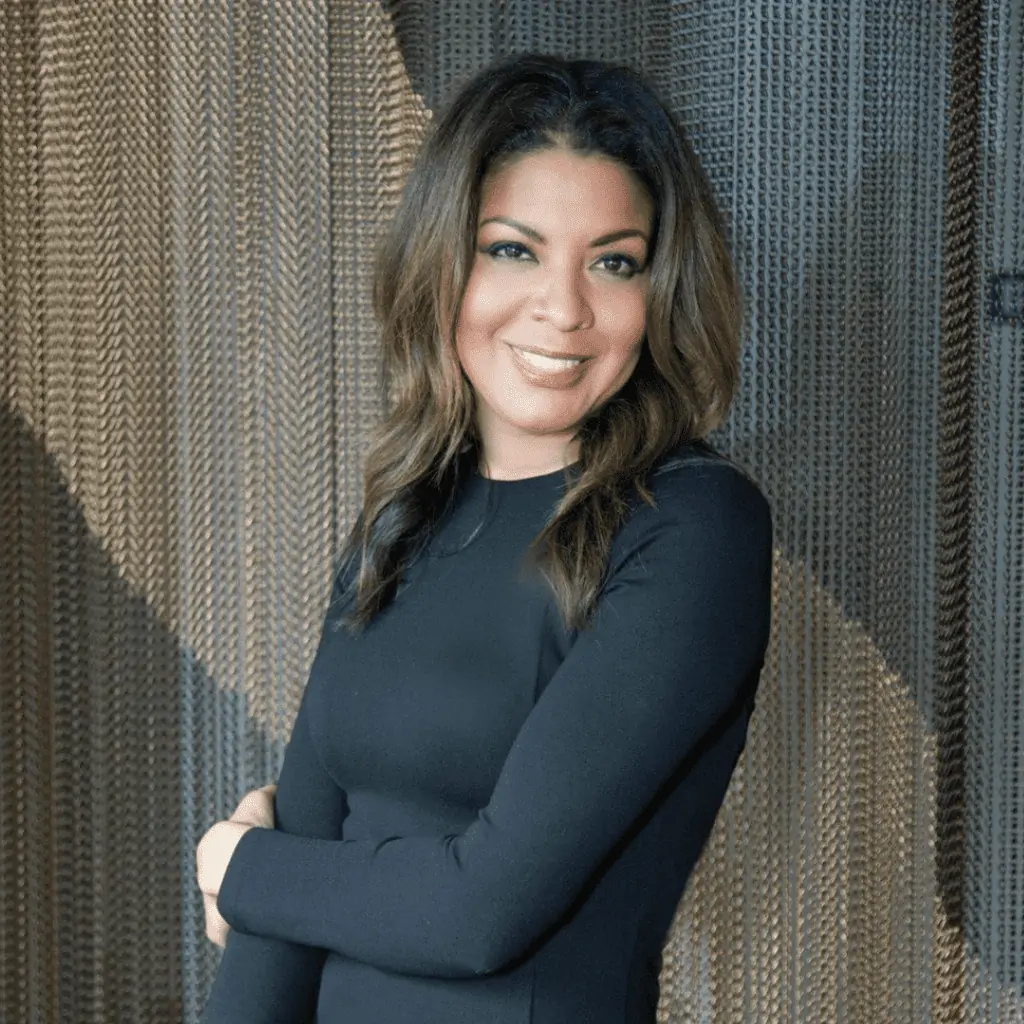 Career and education
Raquel started her career at JP Morgan as an Operations Analyst. She later moved to Ebony Magazine where she served as the marketing director for several years.
While at Ebony, Raquel decided that her B.A. in History and an Economics minor from Wesleyan University wasn't enough preparation for a successful career in business, so she decided to further her studies.
She subsequently earned her MBA from Northwestern University Kellogg school in 2009, and during the same period, Raquel gave birth to her second child prematurely.
Raquel launched Roq Innovation in 2014 with its first product, NEKZ. And despite suffering a near-death stroke in August 2016, Raquel launched her second product, Headlightz, on HSN in November of the same year.
Today, Raquel offers marketing solutions to other companies and entrepreneurs while successfully running Roq Innovation.
How does Headlightz work?
Headlightz has a rechargeable LED lamp at the front of the beanie to provide hands-free lighting.
The LED lamp has about 140 lumens, making it suitable for low light activities like outdoor running, dog walking, or camping. It also comes in handy during emergencies like power outages, ice storms, or car breakdowns.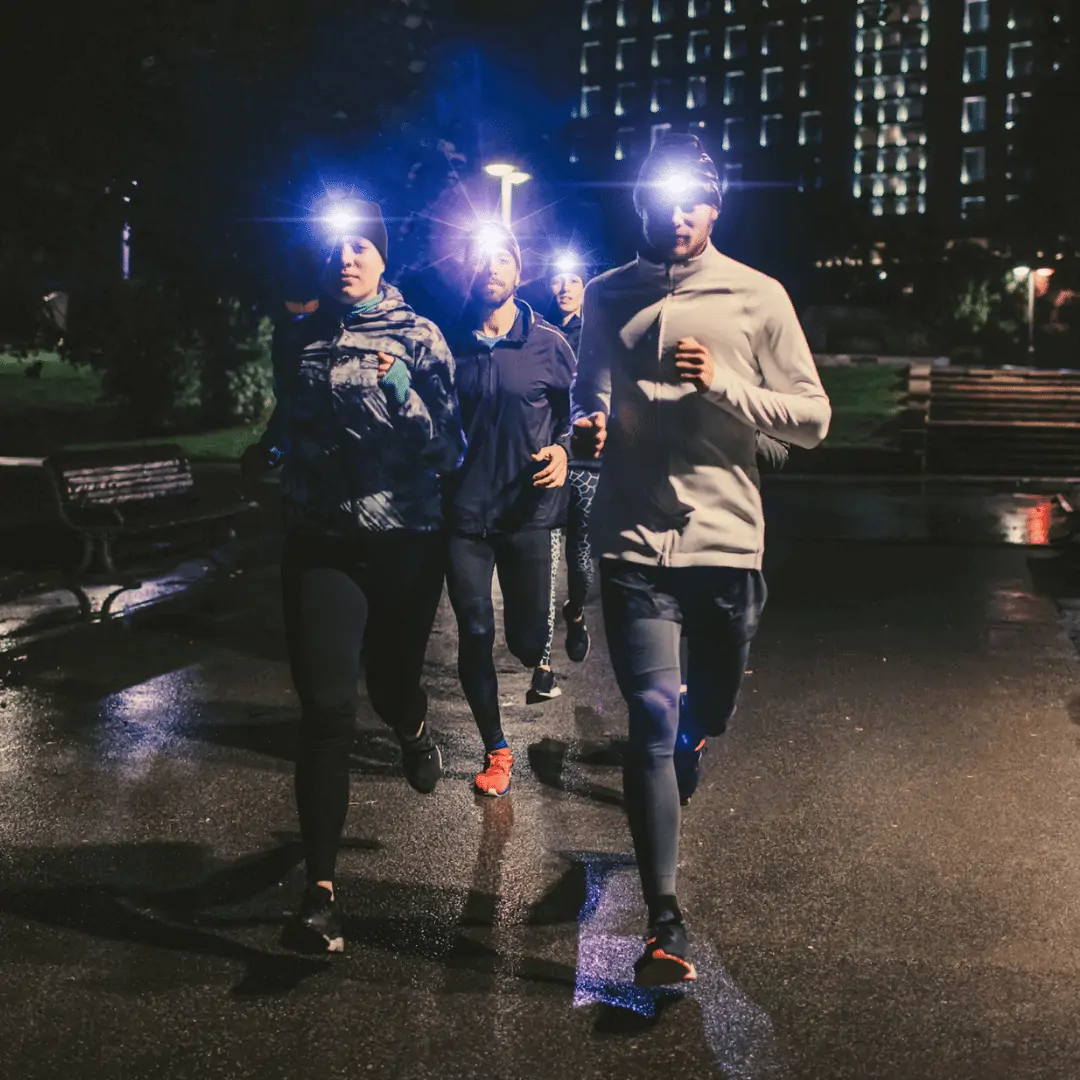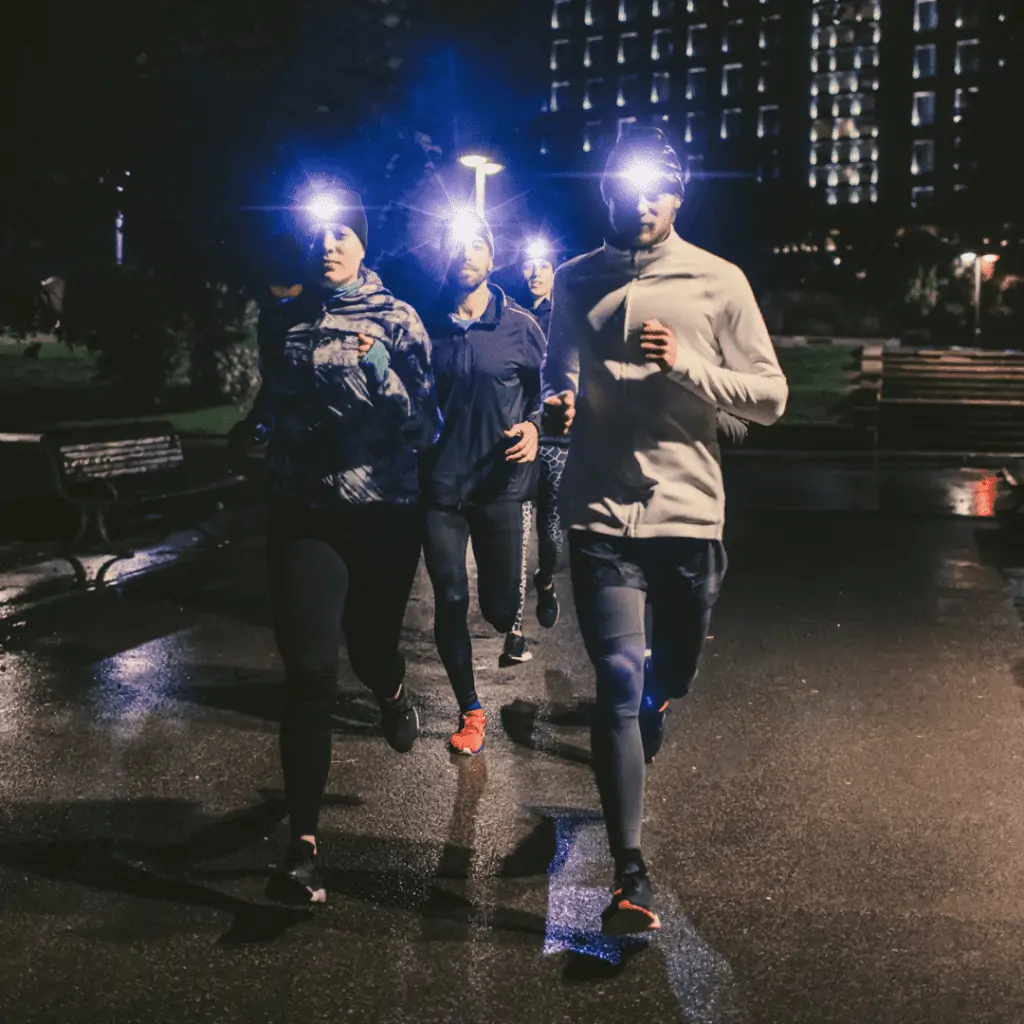 It has a simple removable USB-rechargeable LED that detaches from the beanie for charging.
On a full charge, the LED lamp lasts for about eight hours.
Headlightz beanies are not only stylish but comfortable and functional too. The units come in a variety of stylish colors, including plain colors and some tie-dye options as well. They are also warm, unisex, and serve both children and adults.
The beanie itself is made of durable, breathable material and is safe for machine washing. Since the lamp is detachable, you don't have to worry about soaking the lighting unit and damaging it.
How much does it cost?
Roq Innovation sells the Headlightz beanies from as low as $19.99 to $29.99. Headlightz headbands go for a fixed $29.99.
HEADLIGHTZ Beanie
Pros:
The headlamp does a wonderful job illuminating your line of sight

Stylish, warm, comfortable, and machine washable

Easy to use and rechargeable through USB
Cons:
Some competitor products are cheaper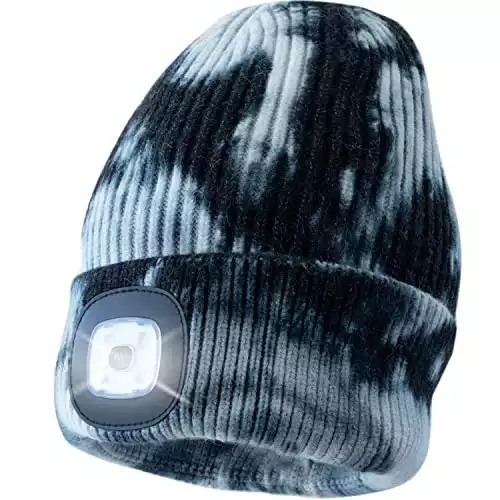 We earn a commission if you make a purchase, at no additional cost to you.
What do customers think of Headlightz?
It's fair to say that customers think the innovative hats are a hit! According to many customers' reviews, Headlightz gets the job done.
At the time of writing, it has an average rating of 4.7 on Amazon and 4.4 on HSN.
One Amazon customer wrote: "Warm, comfy, AND stylish! I love that it has multiple settings! Great for camping or walking the dog at night."
Another said: "More comfortable than wearing a separate head lamp because I get migraines, and having a band squeezing my head can be painful. The hat isn't too tight and is warm. I didn't find it itchy either."
However, some customer reviews online suggest that the LED lamp's charge may last for a shorter time than advertised. Some have also complained that the lamp isn't bright enough.
Plus, there are suggestions that the one-size-fits-all design doesn't, in fact, fit everyone: people with smaller heads have complained that it is too big.
But there's no doubt that in the main, Headlightz beanies meet or exceed customer expectations. In fact, some customers who initially buy them as gifts for their loved ones end up buying the beanies for themselves too.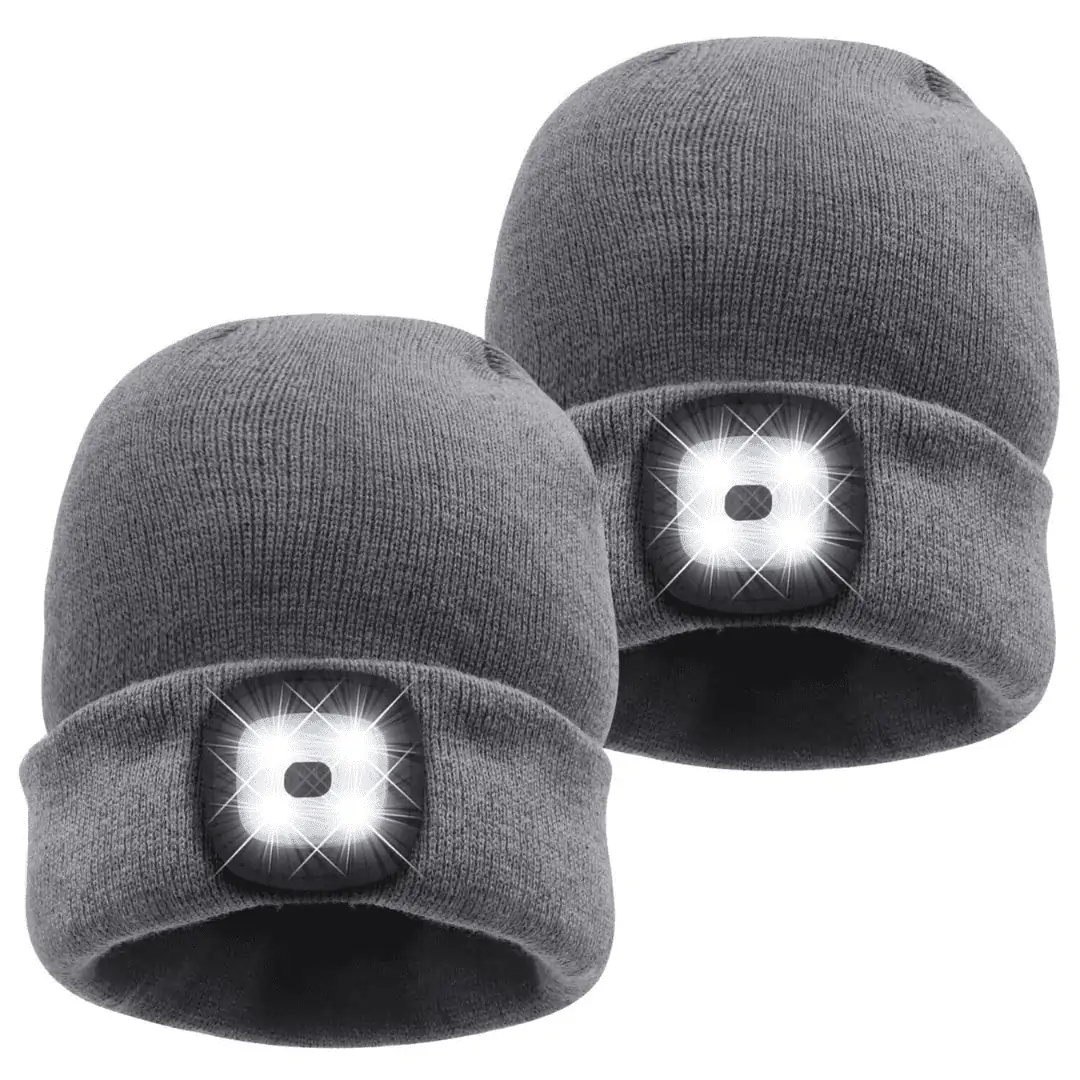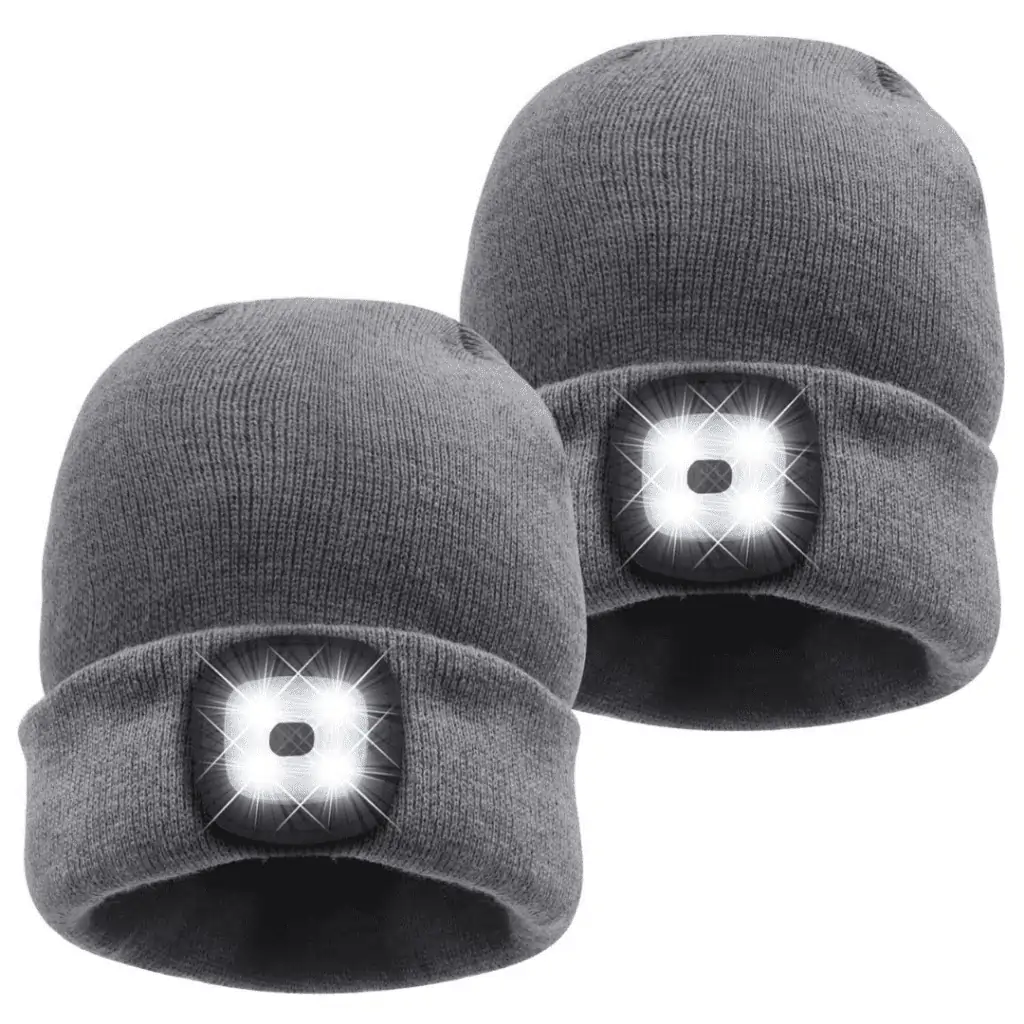 What other Roq Innovation products are there?
Roq Innovation sells four main products:
NEKZ: A neck wrap made of faux fur. This less-bulky alternative to scarves was designed by Raquel to provide a solution for her children who hated scarves.
Headlightz Headbands: A fabric headband featuring a rechargeable lamp.
Handy Lightz: Fingerless gloves installed with lights on the thumb and index fingers for direct illumination. Replaces holding a torch during activities like opening doors, fishing, etc.
Who is Roq Innovation's competition?
A search online will show several other beanie hats with a built-in LED light sold at lower prices. Amazon has similar products selling for as low as $9.99, while Roq Innovation's Headlightz retails between $19.99 to $29.99.
When did Roq Innovation go on Shark Tank?
In Season 13, Episode 11, Roq Innovation took Headlightz onto Shark Tank, hoping to secure an investment of $200,000 in return for 15% equity. The episode first aired on January 14th, 2022.
Did Roq Innovation get a deal on Shark Tank?
Yes, Raquel Graham secured a deal with two Sharks: Kevin O'Leary and Peter Jones. They offered Raquel her asking fee of $200,000 for a 20% stake plus a $1 royalty per unit sold until they got $600,000 back.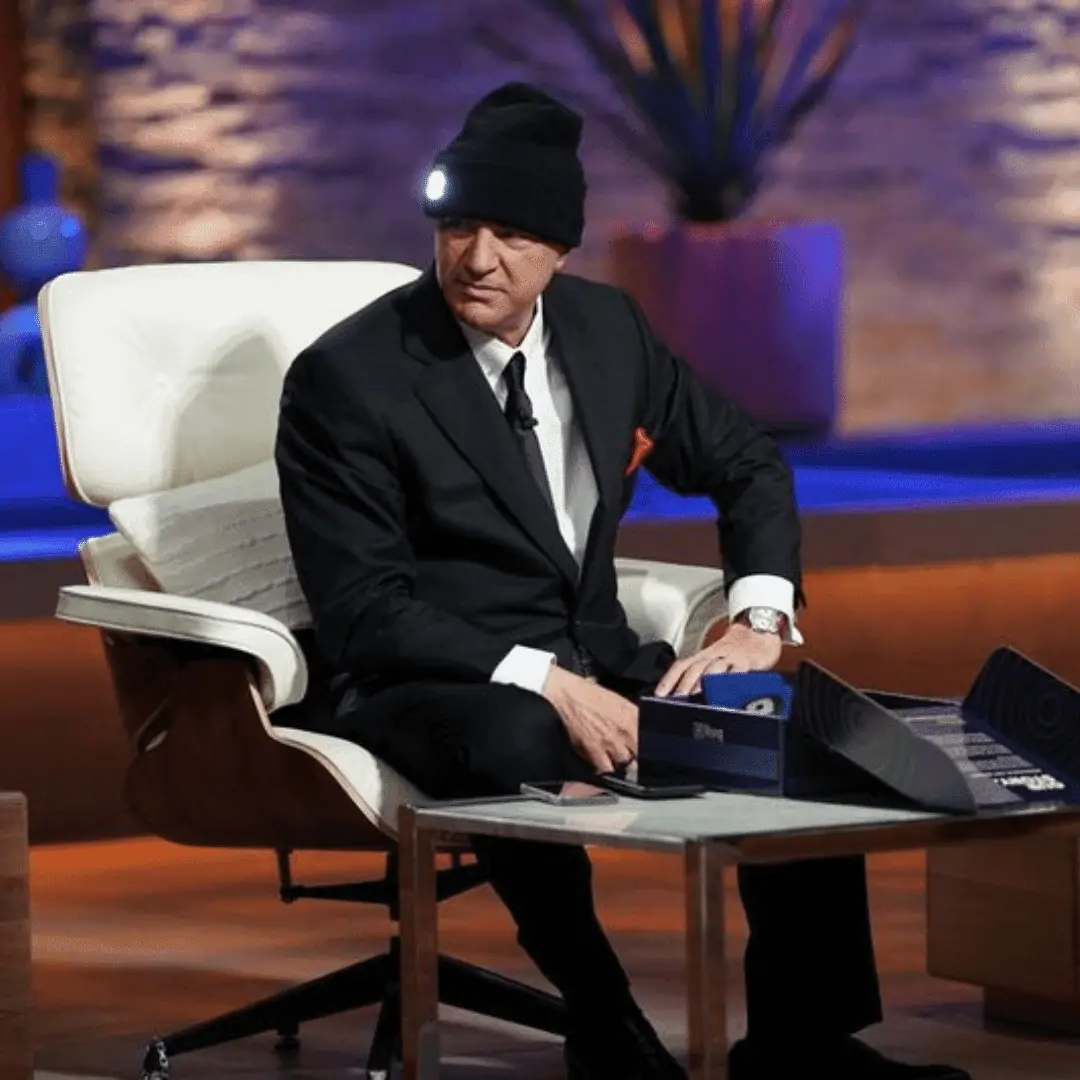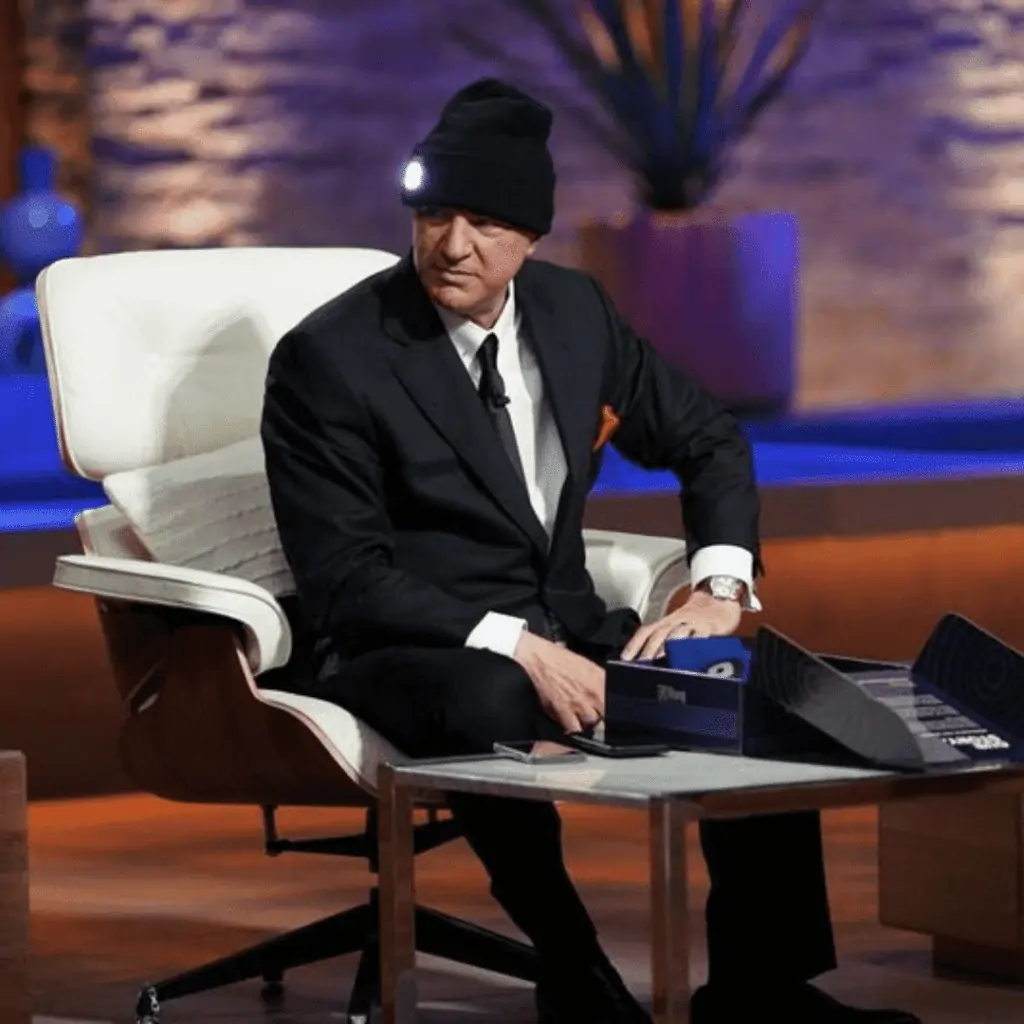 Tough negotiations
Kevin O'Leary, a.k.a Mr. Wonderful, first offered Raquel Graham $200,000 in return for $2 per hat sold until he recovered his investment, at which point the royalty would drop to $1 for every Headlightz sold in perpetuity.
After an emotional couple of minutes that Mr. Wonderful triggered by calling Raquel Graham "a crazy chicken," Peter Jones, a.k.a. Mr. Global, also decided to make an offer: $200,000 for 25% of the company.
After more negotiations, Peter and Kevin then teamed up to make a final grand offer. Raquel joyfully accepted.
Is Roq Innovation successful?
By any measure, it is clear that Roq Innovation is a success. Raquel Graham was once featured on Martha Stewart's "American Made" for the launch of NEKZ as one of the country's most promising entrepreneurs. Headlightz was also featured on Oprah's O List in 2019 and 2020, and Oprah's Favorite Things List of 2021.
What happened next? Roq Innovation Shark Tank update
After appearing on Shark Tank, Roq Innovation's patent for the hands-free rechargeable LED winter beanie came through. Sales have also gone through the roof, with the company on track to sell $4 million worth of products for the 2022 fiscal year.
Since its Shark Tank appearance, the product has appeared on several other prominent platforms, including Good Morning America, The View, Forbes, and The Drew Barrymore Show. It was also nominated for Martha Stewart's American Made series.
The skyrocketing sales and tsunami of media attention is yet more evidence of the Shark Tank Effect!
Following the success of Headlightz, Raquel has also been able to develop Handy Lightz: glove lights with the same mechanism as Headlightz that provides lighting to your hands while opening the door, changing a bulb, and other related activities.
Roq Innovation: Latest news
July 2022
Roq Innovation won the Chicago 2022 Minority Supplier of the Year award this summer. A huge achievement and a proud moment for Raquel.
The company continues to generate positive publicity for its safety-enhancing mission. Its products were recently featured in a piece written by Entrepreneur.com.
HEADLIGHTZ Beanie
Pros:
The headlamp does a wonderful job illuminating your line of sight

Stylish, warm, comfortable, and machine washable

Easy to use and rechargeable through USB
Cons:
Some competitor products are cheaper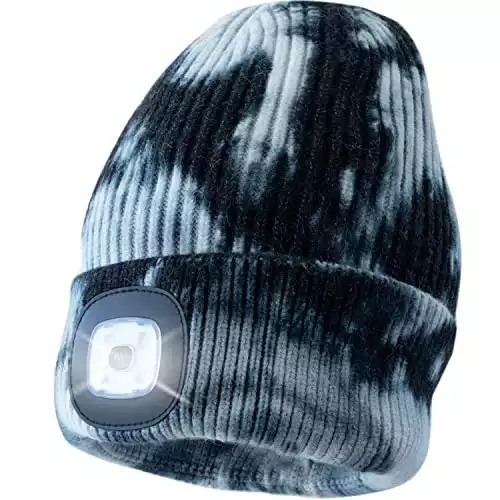 We earn a commission if you make a purchase, at no additional cost to you.