Katamco Toilet Timer is one of Shark Tank's most distinctive products. This five-minute sand timer lets you time your… doo-doos, and it caught the attention of the Sharks.
But did the Toilet Timer make a successful pitch? Did the product achieve its goals after Shark Tank? And what happened to the company? Find out in this article.
What is a Toilet Timer?
The Toilet Timer is a simple but effective solution to help us tear ourselves away from the porcelain throne when duty calls. This hourglass sand timer helps you keep track of your potty breaks so others don't have to!
Viewers were treated to the full Toilet Timer Shark Tank experience when the creator, Adam, went on the show asking for funding.
In 2020, Adam and Katie Stephey appeared on Shark Tank seeking $200,000 for 10% of their business. Adam wanted to use the money to invest in a production line in China to ramp up production.
How do you use a Toilet Timer?
You use a Toilet Timer in the same way you use any sand timer. Just flip it over to start the sand falling, and when the five minutes are up, you're done!
"Let me just tell you a fact of toiletry: If your legs don't fall asleep, you're not doing it right!"

Mark Cuban
According to most medical professionals, that's all the time you need in the John anyway if you don't want to risk hemorrhoidal bleeding. It makes a funny gift for anyone who needs a little nudge when they're on the pot.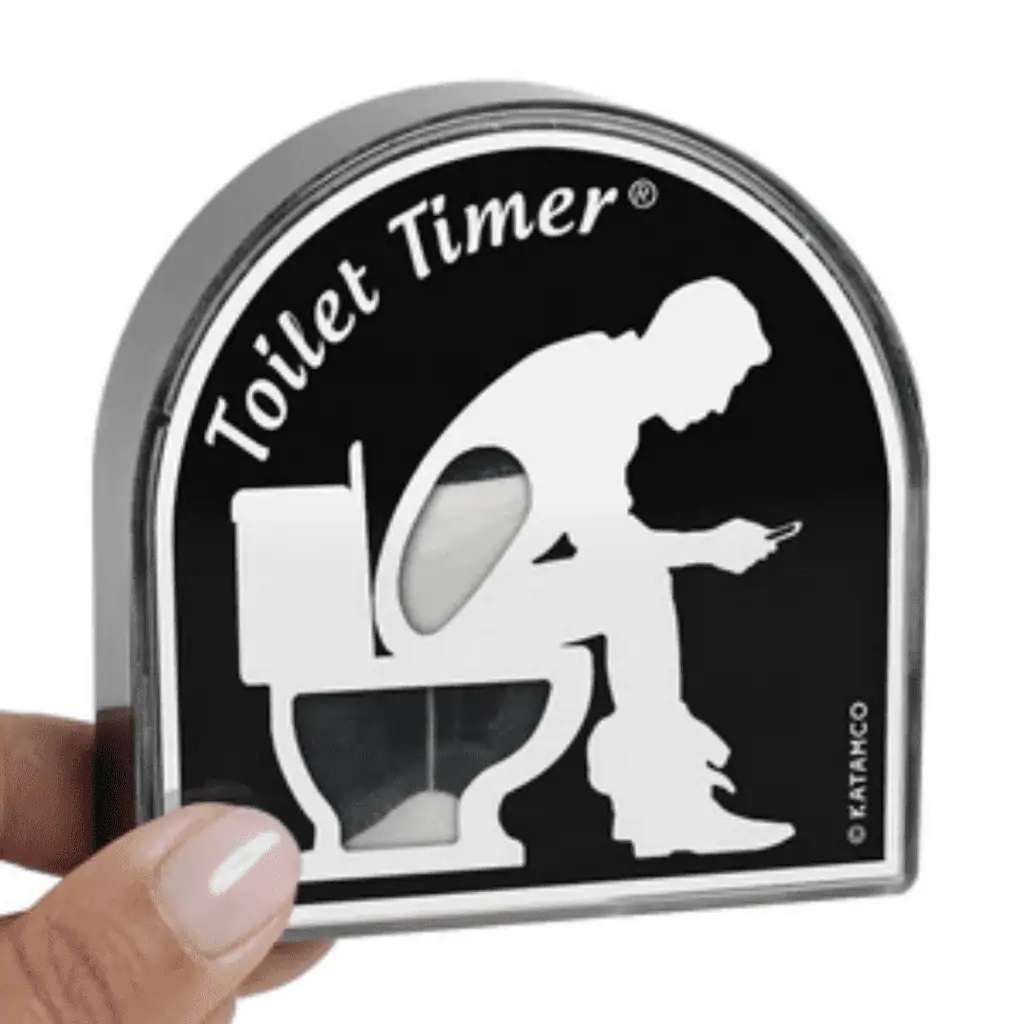 What are people saying?
The reviews for the Toilet Timer are positive, with many people finding it to be both a funny and practical gift. Some reviewers were surprised by the size and weight of the timer, while others found it to be a great Father's Day gift.
It seems that people are mostly using the timer as intended, but some find that their husbands still take a long time in the bathroom!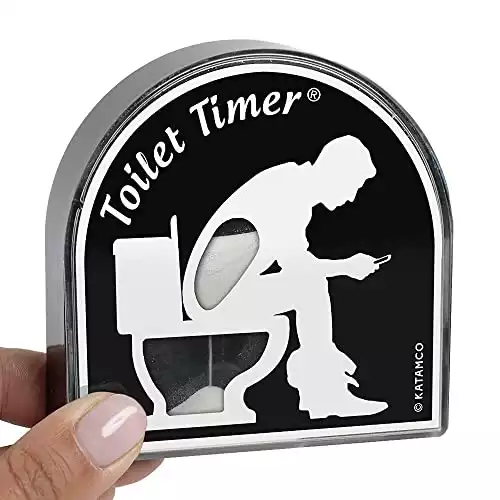 We earn a commission if you make a purchase, at no additional cost to you.
Who founded Toilet Timer?
A lifelong tinkerer (and tinkler!), Adam Stephey created Toilet Timer after his wife, Katie, became fed up with him taking too long in the bathroom. After recognizing the need for such a product, he went to his workshop and finally produced something that didn't stink. Three years after their successful Kickstarter campaign in 2017, they appeared on Shark Tank!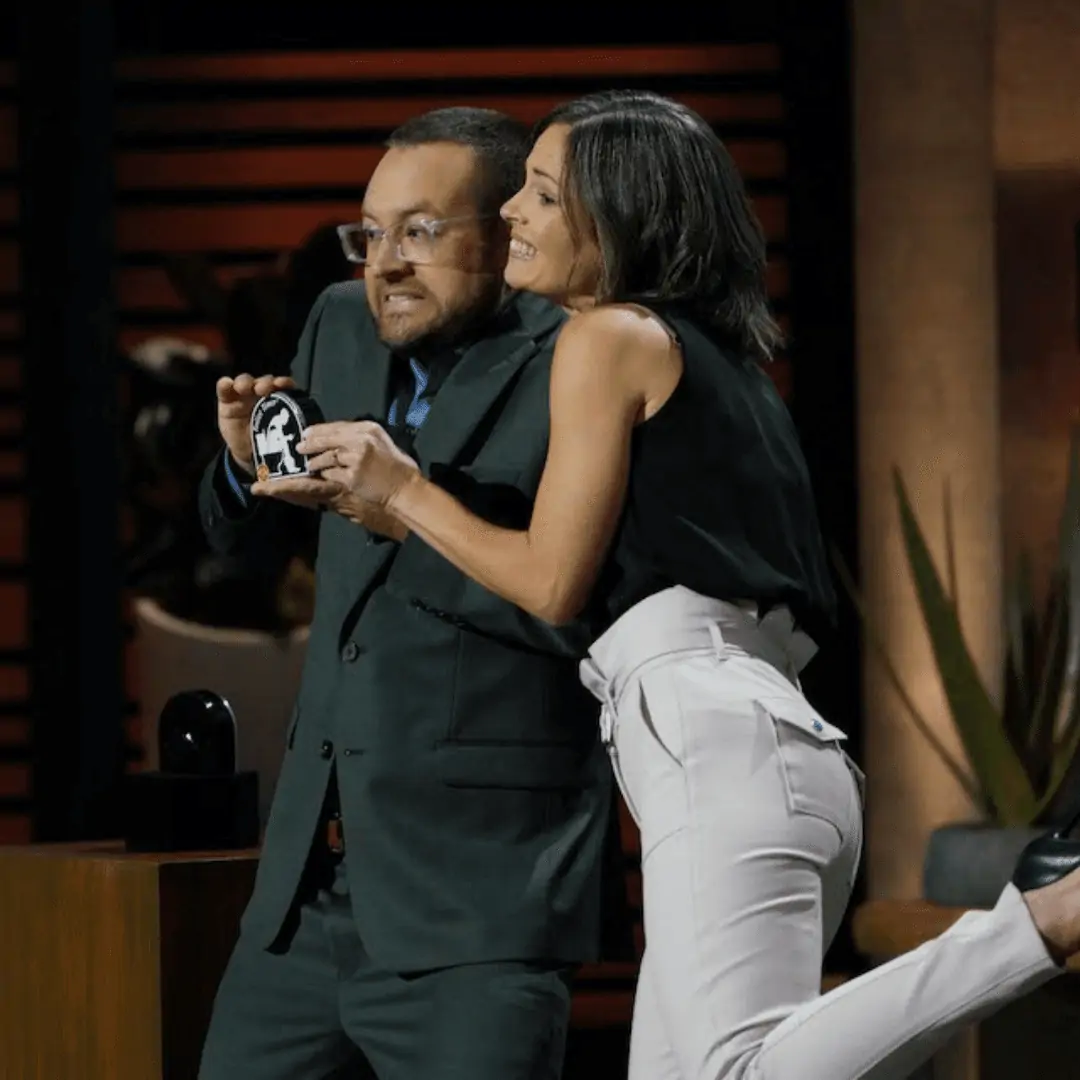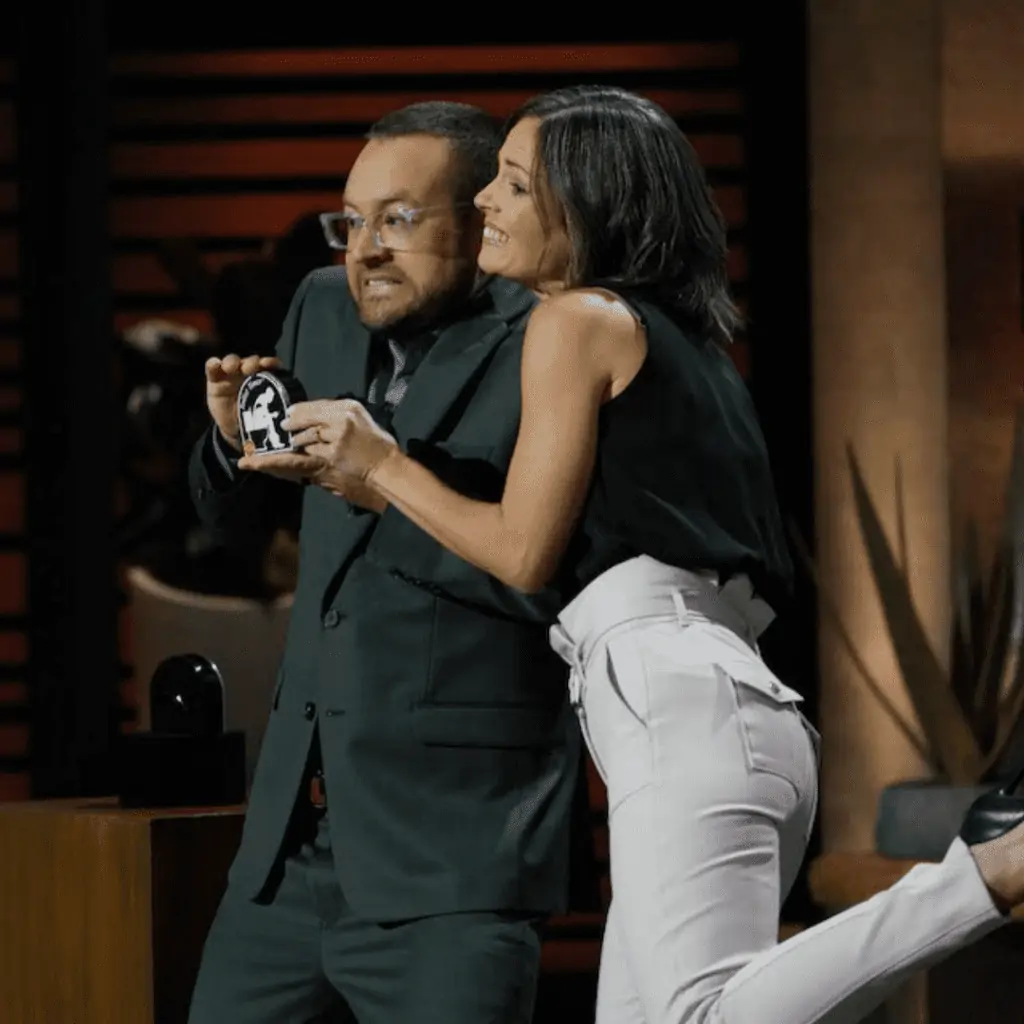 When did Toilet Timer go on Shark Tank?
Toilet Timer went on Season 12, Episode 7 of Shark Tank. The episode originally aired on April 12th, 2020.
Did Toilet Timer get a deal on Shark Tank?
Yes! After hearing their pitch, Mark Cuban made the founders an offer of $200,000 for a 25% stake in the company, evaluating the company at $800,000. Everyone else decided to sit this one out, so Adam and Katie accepted the investment for their gag gift product.
"My top targets going in were Kevin and Lori. I actually didn't think Mark would go for it!"

Adam Stephey
Amazon's algorithm had helped them make tens of thousands in sales during the Christmas season. And they sold over $250,000 worth of products before appearing on the show in August. Now, they wanted to be ready for the next holiday season.
When a product that has made a killing in sales comes on the show, the Sharks are always eager to invest. The Sharks weren't impressed with the production line that the Stepheys had set up, but they were impressed with the company's sales.
"The factory should improve their systems for free and ramp up to accommodate you and make inventory."

Lori Greiner
Adam called being on the show a "great experience," and no wonder: He wanted to leave with a deal, and he did!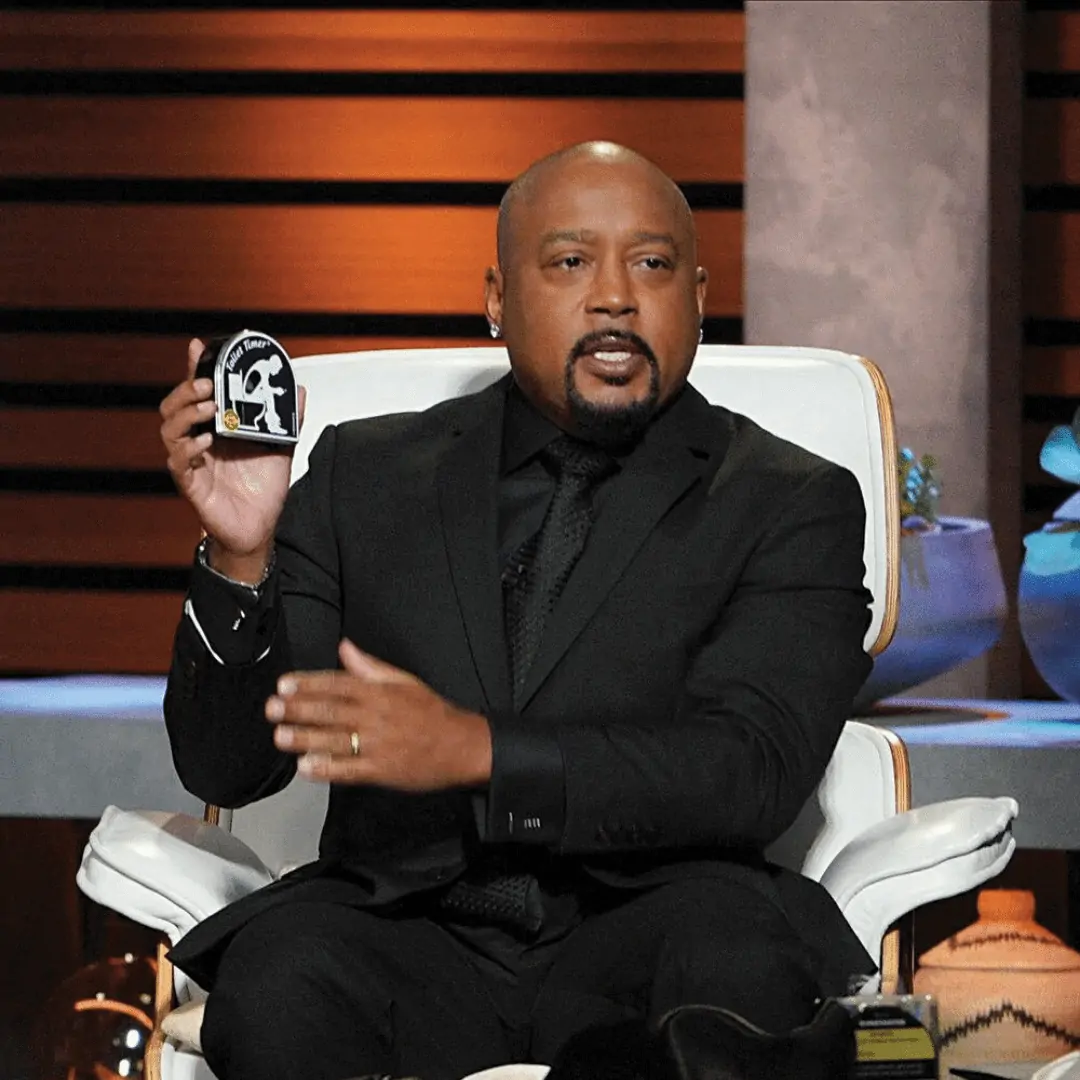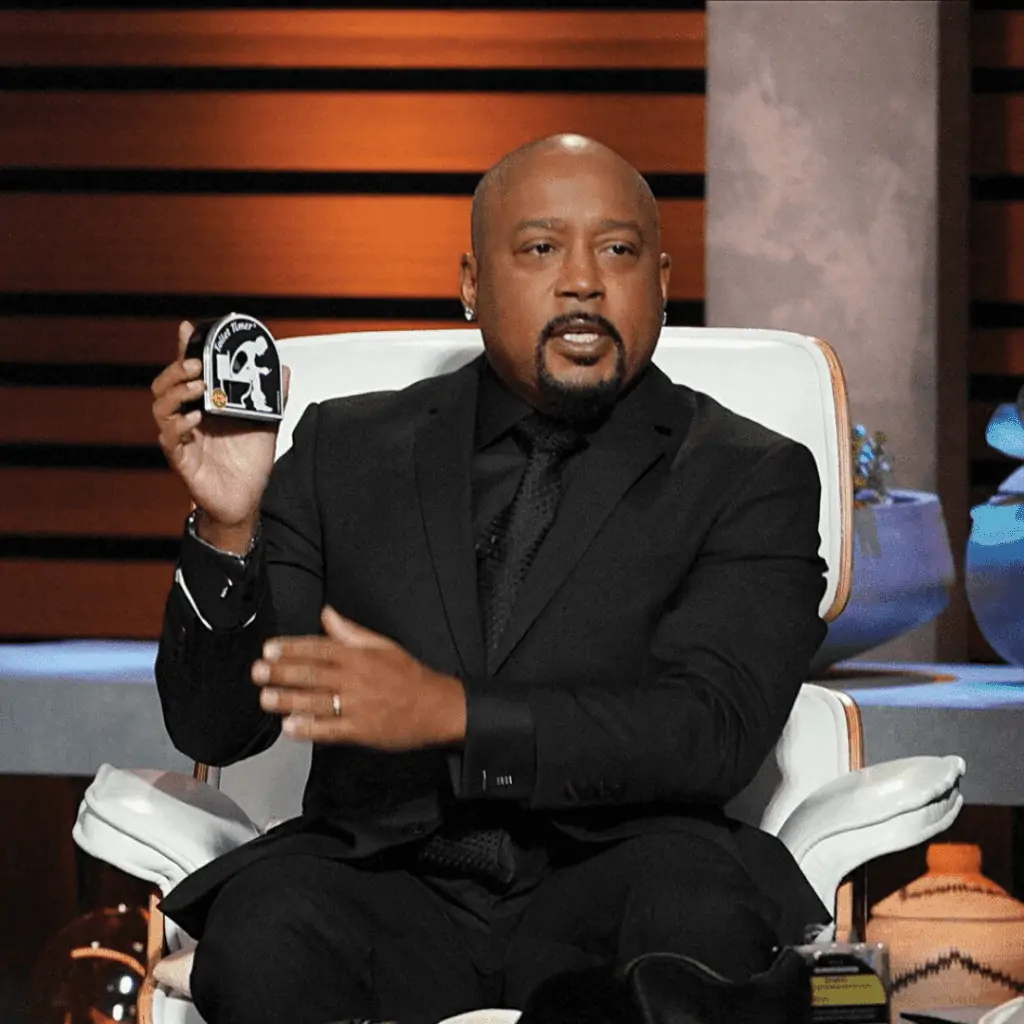 What happened to Toilet Timer after Shark Tank?
After Shark Tank, the Toilet Timer started selling like hotcakes! This once again proved that being on the show can have a positive impact on a company's fortunes…otherwise known as the Shark Tank Effect.
Who knew that a simple bathroom timer could be such a huge success?
"It took a ton of hard work and dedication to get here."

Adam Stephey
Is Toilet Timer still in business?
It seems the Toilet Timer company is doing well. According to reports, all their products have sold out on Amazon, potentially due to the Shark Tank Effect. Fortunately for the Stepheys and Cuban, this appears to be just a case of high demand and not a sign that their business is going down the drain.
The Toilet Timer is available in three designs on their website and on Amazon. Katamco also sells smartphone wall docks for the bathroom and "Get Off the Pot" greeting cards. Fortunately, this business isn't headed for a flush. But even if it is, at least they're going out with a poop joke (okay, that was corny!).
"What a surprise ending!"

Barbara Corcoran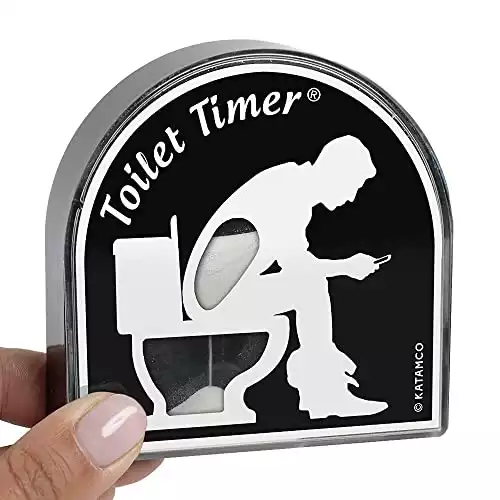 We earn a commission if you make a purchase, at no additional cost to you.