If you have ever been delighted by the elegance and esteem of the surroundings, found inspiration in the vibrance and luxury of African culture, or dreamed of stalking the African plains, then Expedition Subsahara may be precisely what you need to bring a bit of Africa into your home…
This Expedition Subsahara Shark Tank update explores the origin of the company and looks at why the founder was unable to secure a Shark Tank deal.
Origins of Expedition Subsahara: Made in Senegal
Producing and selling enchanting, handcrafted home décor items, Sofi Seck, founder of Expedition Subsahara, aims to reshape how the world views Africa and show the strength, love, and rich culture found there.
Sofi Seck was born in Senegal, West Africa, to the Wolof tribe, where she was raised until she was a teen.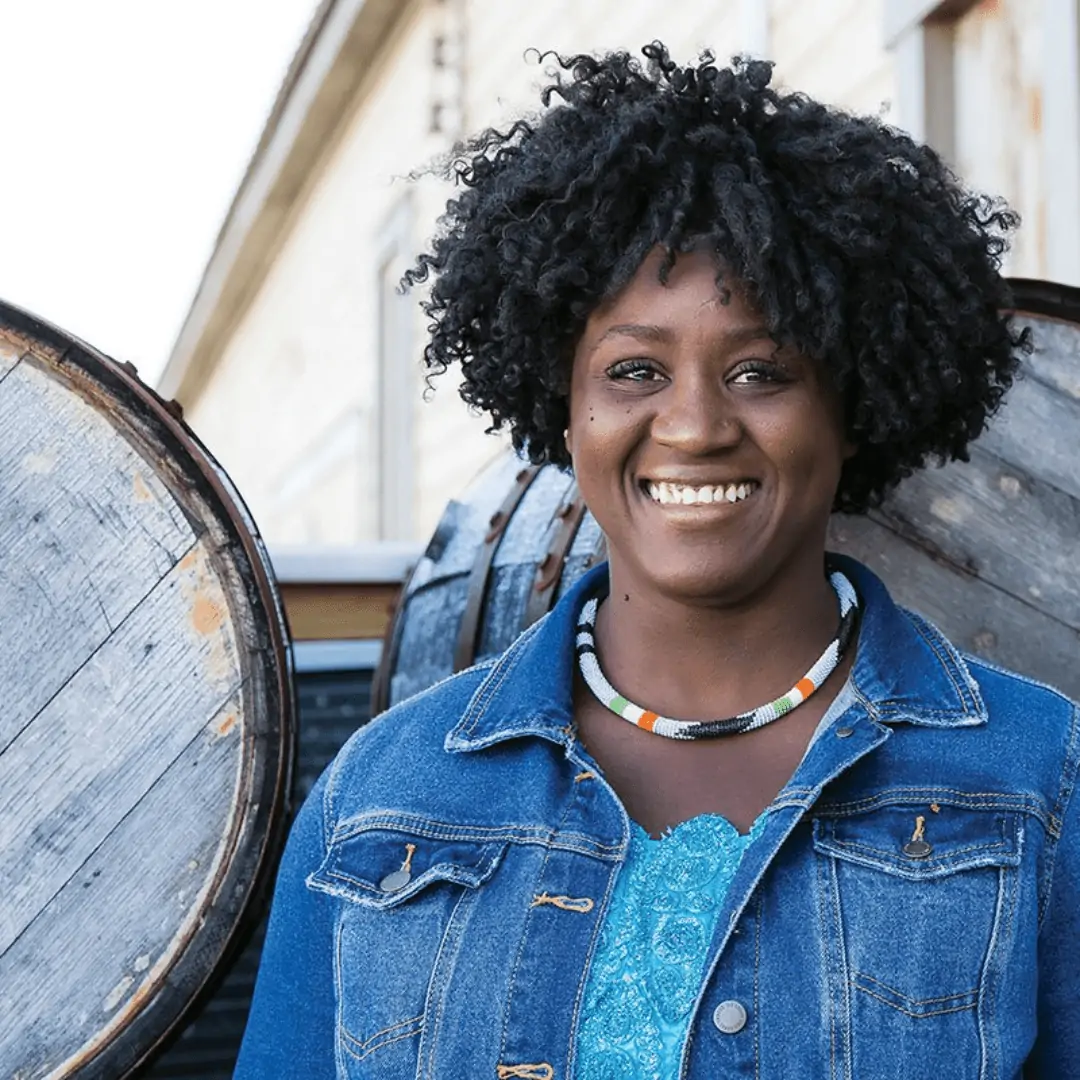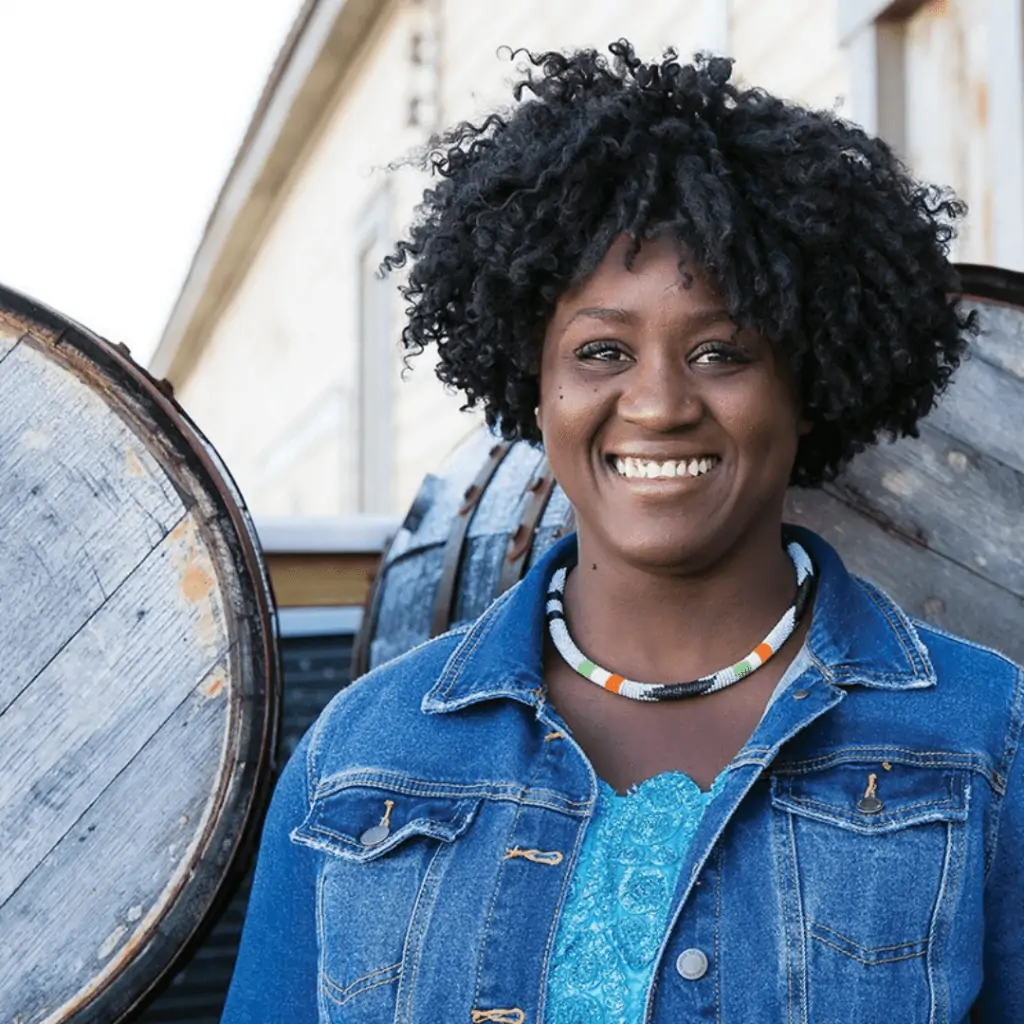 Highly sought-after for their trade commodities throughout history, today, the Wolof tribe is renowned for its impressive weaving abilities.
Within African culture in general and Senegal in particular, where Sofi was raised, weaving is an art form passed through the generations. Instilled at a young age, weaving becomes a creative outlet and way of life for the young women who hone it, and their creations are often astonishing.
Expedition Subsahara showcases products created by African women, like those in Sofi's tribe, and allows consumers to bring a piece of Africa into their homes.
The company website explains that weaving is a skill that African women use throughout their lives for many purposes.
As a communal activity, weaving allows women to create useful household items that can be sold to the public or at local markets. Weaving also allows women to bond and builds a strong sense of community.
Sofi moved to the United States to gain formal education when she was a teenager, and she was alarmed to find that the Western view of her homeland was a place riddled with poverty. Sofi did not see Africa in this way. To Sofi, Africa was a "place of joy and vibrance."
Throughout her teenage years, Sofi struggled to find her place in America and often dreamed of returning to Senegal someday. Despite her internal struggles, Sofi managed to make the U.S.
her home, graduating from the University of Missouri, St. Louis, and gaining employment as a photographer.
Although Sofi saw success in education and photography work, she still felt that she did not belong or fully fit into American culture. Sofi felt that her roots were solidly founded in
Africa. While she still struggled, Sofi enjoyed her work and loved to work out at the gym.
After suffering a debilitating back injury at her local gym, Sofi decided that she wanted to show the world that Africa was so much more than poverty and struggle and was rich in many ways.
She therefore created Expedition Subsahara as an African love letter to the world. The company became her way to show the beauty, detail, and love found within African culture and creations.
Expedition Subsahara: Bringing a piece of Africa into American homes
Expedition Subsahara features stunning, handmade products that are authentically African. The incredible skill and detail in the items sold by the company exude a level far beyond the norm.
The company has a network of over 120 weavers in and around Senegal who create unique one-of-a-kind home decor items. The authentic handcrafted African items are then sold through Expedition Subsahara.
The African-US connection of the company allows customers to bring an original piece of Africa into their homes and benefits the workers in Africa at the same time.
The unique items sold on Expedition Subsahara include handwoven baskets of various sizes, trays for tables or walls, coasters, and other exciting pieces. Many of these products are available at affordable prices, and given the time and effort put into each piece, they are a true bargain.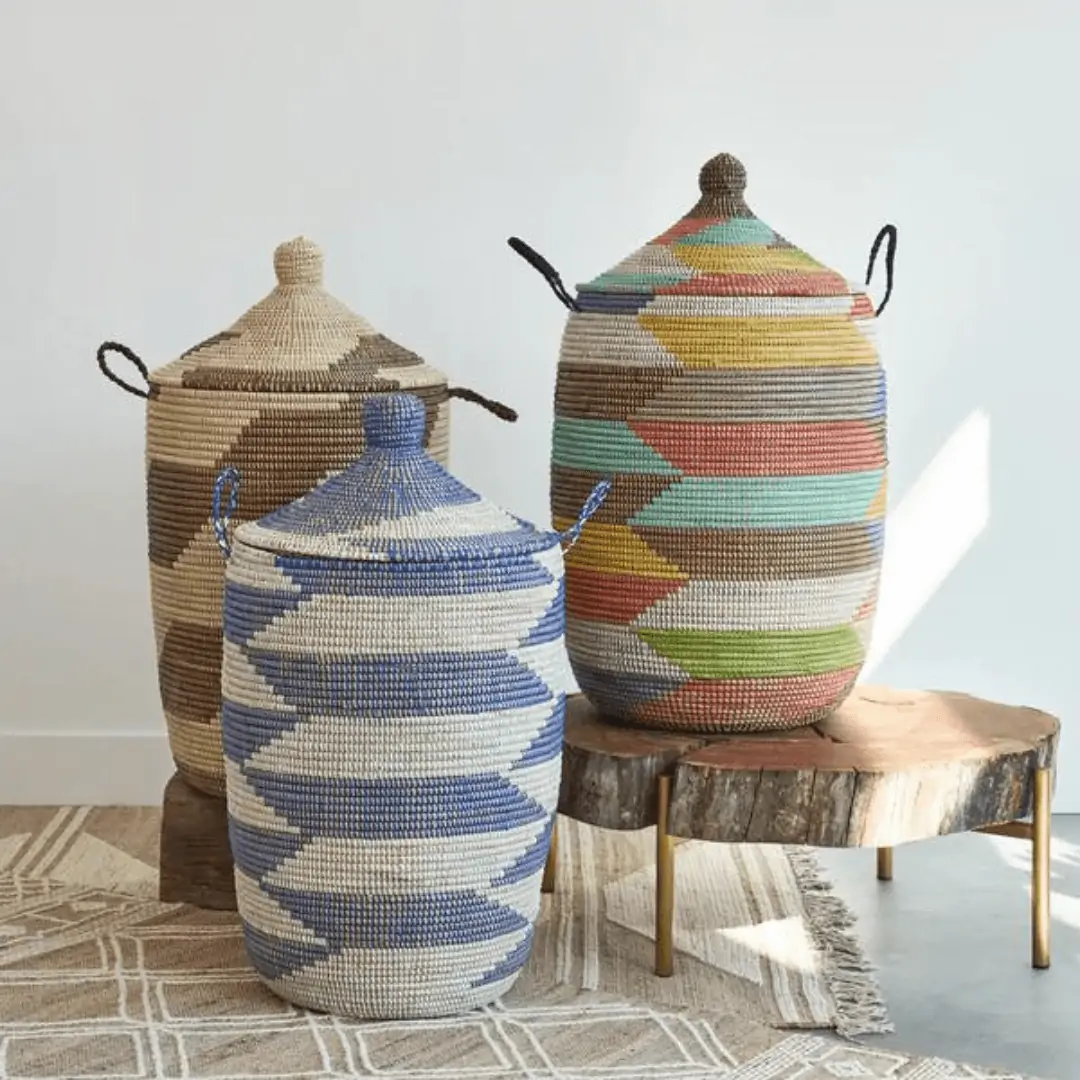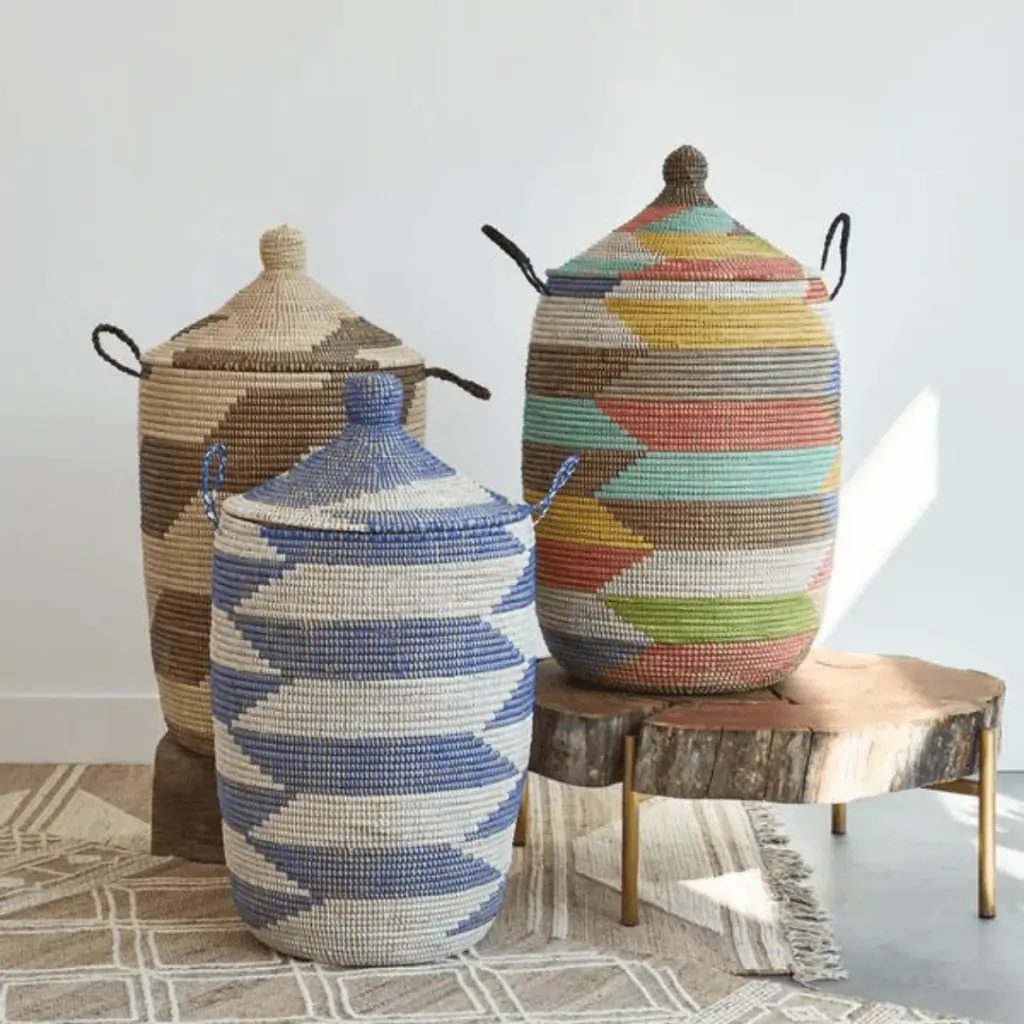 Along with her company, which helps to provide work for local women in Africa, Sofi also focuses on providing young girls with an education that empowers them and encourages development.
Like the Banana Phone and Sheets Laundry Club, Expedition Subsahara has a strong social mission alongside its determination to make healthy sales. To this end, Sofi intends to use a portion of profits towards building a school in Senegal focused on developing STEM skills for girls and women. She hopes that a STEM school for girls will help shape the leaders of tomorrow.
Knowing that your product is handmade and of exceptional quality is truly inspiring, but understanding how your purchase helps a growing community makes this company one to love and support.
Expedition Subsahara on Shark Tank
Sofi began her Shark Tank pitch by outlining life in Africa. She spoke of the beauty and talent found in her homeland, Senegal, and the region's rich culture. She talked about the Wolof Tribe in which she was raised, and her journey to the U.S. Sofi also stressed the inaccurate views the West has of her homeland and her quest to change the narrative.
Expedition Subsahara addressed the Shark Tank judges asking for $500k for 10% of the company. A valuation of $5 million.
Unfortunately, the judges appeared unmoved despite Sofi's heartwarming story and her mission to make a difference in the lives of girls in Senegal.
Sofi outlined her sales, showing that the small buckets produced by the company cost $18 to make and sell for $50. She also explained how 95% of the sales at Expedition Subsahara are completed online.
So far, in 2022, the company has $900,000 in sales and boasts $3.6 million in its lifetime without ever taking out a loan. Sofi's gross profit last year was over a million dollars, with her profit margin being around 60%, with net sales reaching $750,000.
Expedition Subsahara Shark Tank update
Although the figures presented by Expedition Subsahara seemed impressive, last year, Sofi spent $400,000 on endorsements, a considerable amount to be spent on advertising.
Last month, the company saw sales of $160,000, with the sale average being $206. From this, however, $116 was spent on customer acquisition.
Unfortunately, the Sharks were not impressed with the increasing costs and shrinking bottom line, and Kevin and Lori quickly stepped out.
Sofi tried to focus on her impressive achievements, pointing out that the company turned $500 into $3.6 million without taking out a loan. However, the remaining judges did not share Sofi's passion for the product and they chose to back out as well.
In the end, Expedition Subsahara did not strike a deal with the Shark Tank judges.
While she may not have succeeded in the Tank, there is no denying that Sofi and Expedition Subsahara hold the attention of many consumers. The unique products the company sells, the backstory that supports them, and its mission to provide young girls in Africa a brighter future are sure to lead to yet greater success.
FAQs
What is Expedition Subsahara on Shark Tank?
Expedition Subsahara sells a range of hand-woven home goods from Senegal, Africa. The founder went on Shark Tank asking for an investment of $500,000 for 10% equity, valuing the business at $5 million.
Who founded Expedition Subsahara?
Expedition Subsahara was founded by Sofi Seck, who is originally from Senegal. The company is based in Florissant, Missouri.
When did Expedition Subsahara go on Shark Tank?
Expedition Subsahara featured on Season 14, Episode 4 of Shark Tank. The show originally aired on October 14th, 2022.
Did Expedition Subsahara get a deal on Shark Tank?
No, founder Sofi Seck was unable to agree a Shark Tank deal for Expedition Subsahara. 
Who invested in Expedition Subsahara on Shark Tank?
Despite liking the company's products and being impressed by founder Sofi Seck, in the end none of the Sharks invested in Expedition Subsahara.