An LA-based couple aim to clean up the fashion industry with compostable clothing.
This KENT Shark Tank update tells the story of how the apparel startup began, the problems it hopes to solve, and its successful deal with Daymond.
Wasted potential
The fashion industry has an enormous waste problem. More than 100 billion garments are produced worldwide each year. Fashion designer Zara produces 450 million items annually – that's 1.23 million items per day.
A 2015 Barnardo's study found that the average woman wears a garment only seven times before either shelving it, throwing it away, or giving it to someone else. Of all the textiles made each year, 85% end up in landfill – the equivalent of one garbage truck of textiles per second.
Stacey and Jeff Grace started KENT to help solve this waste problem. KENT is the world's first verified compostable underwear based on 100% organic cotton with zero plastic (although the exact fabric ingredients are unknown due to a trade secret).
Superheroes of the fashion world
KENT was founded in 2019 in Los Angeles, right in the middle of some of the world's fastest fashion designers and consumers.
Stacy earned a Master's degree in Strategic Fashion Marketing. She then started her career in financial firms and retail stores, but eventually moved to the apparel industry where she stayed for 10 years.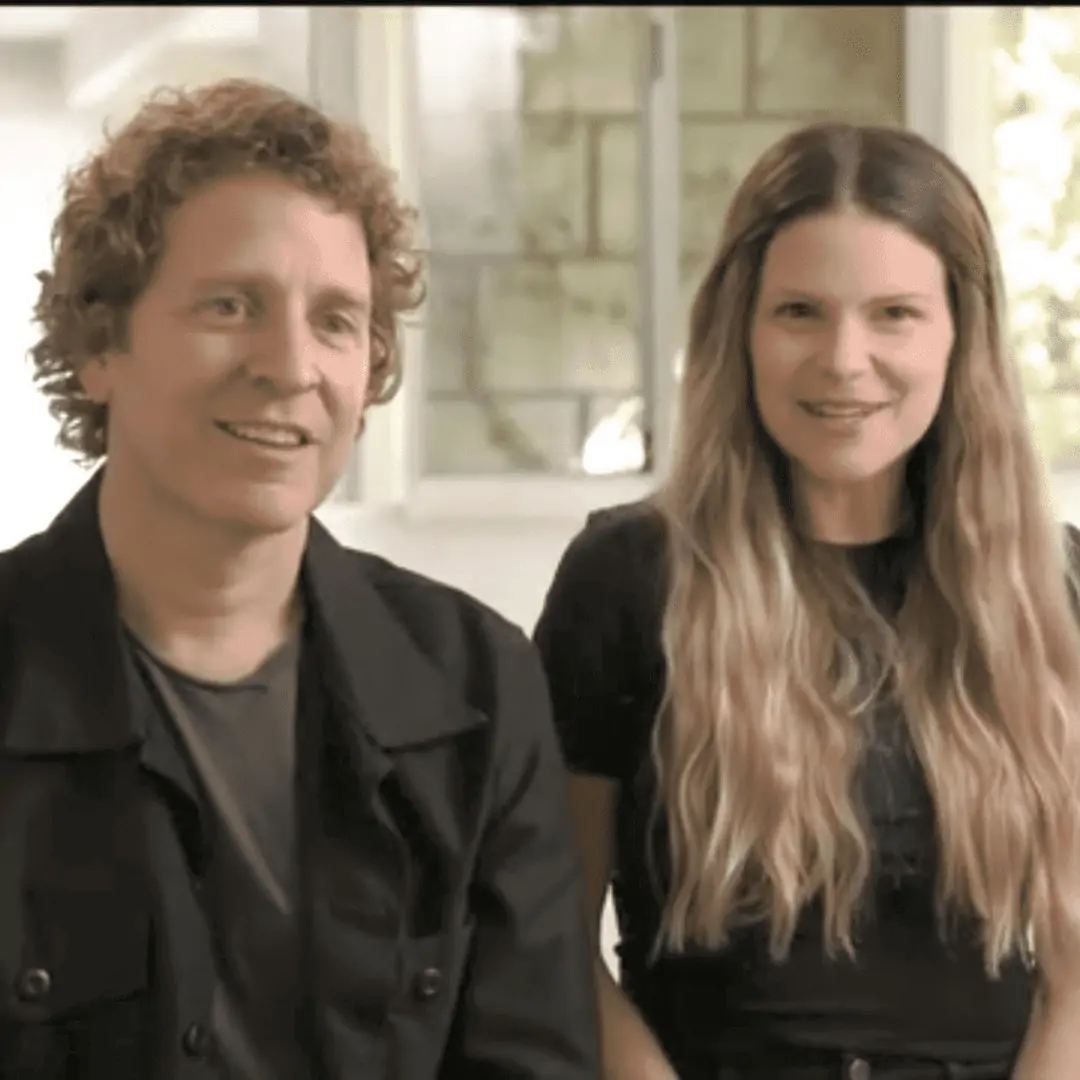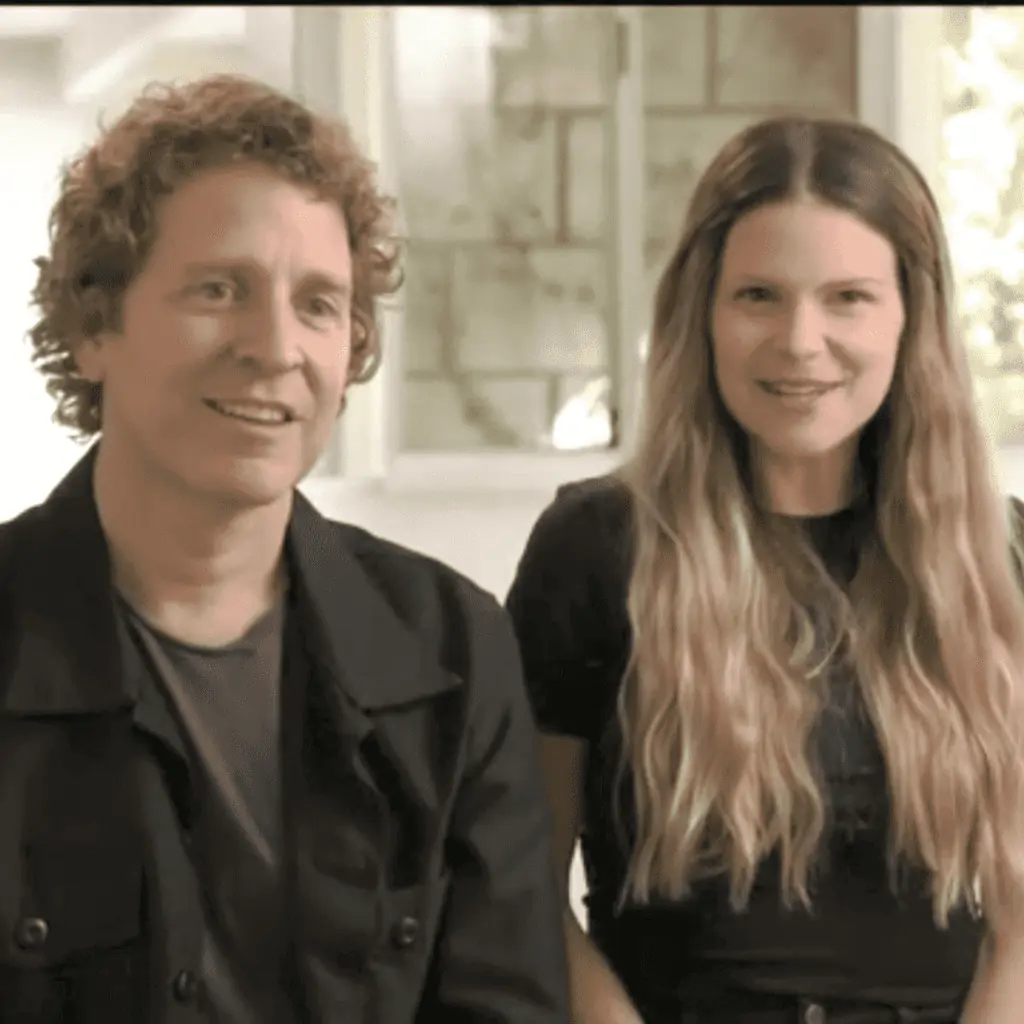 Jeff was a copywriter for Leo Burnett but moved into film and television production and founded The Vacationeers.
When they met, they had an entrepreneurial itch to do something about the waste issue that both had witnessed first-hand throughout their careers.
Jeff said the company name KENT was inspired by his love for the movies.
"Superman is the only one to take something 'off' to become his super self and save the world. His superself is always underneath, like underwear!" And, of course, "Superman's alter ego is Clark KENT," he said.
KENT's line of underwear is described on its website as, "super soft, non-toxic and ultra-breathable."
The products are made of the "highest quality natural, organic pima cotton" grown in Peru. Pima cotton constitutes only 2% of the world's cotton resources and is known as the "cashmere of cotton" since its fibers are twice the length of regular cotton.
Plant your pants
Organic cotton is only one part of KENT's unique selling point (USP).
Jeff said the major difference between KENT's underwear and conventional underwear is that the latter contains a lot of plastic which can take 200 years to break down into microplastics that pollute soil and waterways.
However, once KENT's products are discarded and placed in the ground, they take only 90 days to fully decompose and turn into nutrient-rich soil.
"What makes this underwear great is that when their time is up you can literally plant your pants," Jeff said.
Stacey said the underwear range sells for between $20 and $24 and is manufactured in the US for $8.07. She added that the company's best-selling products are the Trio and Bikini Trio.
Rather than patent the underwear design, KENT chose instead to develop a trade secret in manufacturing the apparel.
"Taking the trade secret route is preferable for fashion brands and for the innovation we have developed. We will be applying it to future products to maintain confidentiality and protect all the years of R&D we spent developing our solution.
"We plan to keep our manufacturing local in the US. We are a small team right now, but we are looking to bring on others soon to help support our expansion plans, particularly in operations and marketing," Jeff said.
Organic sales
While the company is still small, the two founders valued it at $4 million based on projected sales due to the release of a new T-shirt line. But it's been a slow start for the apparel brand.
In its first year (2019), the company made $30,000 and no profit. In the second year, the firm did much better with revenue of $120,000.
In the year to date, the company has registered sales of $99,000, 85% of which were through direct-to-consumer channels on its website and the remaining 15% through wholesale (mostly via retailer Madewell).
However, Jeff was confident the company would generate $500,000 in sales revenue this calendar year.
"We've invested $50,000 of our own money into the business, on top of reinvesting all profits. We're about at break-even right now. But we haven't hit Q4 of 2022 yet, which is where we expect the lion's share of the year's earnings to be.
"For the remainder of the year, KENT plans to go into Nordstroms, launch our male range of underwear, and push forward with our launch of T-shirts," Jeff said.
KENT enters the Shark Tank
As the inaugural pitch on the new and improved Shark Tank Live (season 14), the Sharks gave KENT the benefit of the doubt but held split opinions about its valuation.
Kevin O'Leary grilled the pair about their sales performance but wasn't convinced it presented an opportunity for him.
"Your $4m valuation is insane. I love your kumbaya story, I hate your valuation. I'm out," he told the founders.
Mark Cuban, who already owns the compostable cup business Earth Brands, followed Kevin to the sidelines.
"I think it's a great idea and a great product. But at your size, it's going to be hard to convey what needs to be done to make the product work. So, for those reasons I'm out," Cuban said.
However, KENT's product did excite three Sharks into making an offer.
"I love little companies because they have a lot of room to grow, and that's the satisfaction of all business. I'm not going to give you a greedy offer, but it will be aggressive. I'll give you $200k for 20%," said Barbara Corcoran.
Polling the TV audience – a fresh dynamic in this experimental live Shark Tank show – Robert Herjavec asked how many people buy new underwear at least once a year. Herjavec wanted to gauge if the brand's products were more likely to be one-off purchases, or if they could capture repeat business.
A full 54% of the TV audience said they buy new underwear every year or two. That seemed to be enough evidence for Herjavec.
"I know what it takes to start a business, and I don't think you're getting enough credit. You want $500,000 in sales this year? Let's go! I will give you $200,000 for 15% because I believe in you guys," he said.
Product marketing guru Lori Greiner added her own offer, citing her excitement about the upcoming T-shirt line of products.
"I wasn't going to give you an offer, but I've changed my mind. If you can do this with T-shirts, then I'm in, because T-shirts are far bigger than underwear. I'll give you $200,000 for 15%," she said.
Finally, fashion and branding expert Daymond John offered $200,000 for 15% of the company which immediately got the attention of the KENT founders. After all, if the Shark could help KENT achieve even a fraction of the success of Bombas, the founders would be very happy indeed.
"You are the fashion guru. When we came here tonight, you were the person we wanted to target," Stacey said.
The pair accepted John's offer.
KENT Shark Tank update
Following the episode, both Jeff and Stacey said appearing on Shark Tank was a huge positive for KENT and while the deal with Daymond John is still in the early stages, they are looking forward to the partnership.
"We are ecstatic to partner with Daymond! He is our dream Shark, bringing unparalleled expertise in the industry as well as scaling similar mission-driven brands as ours," Jeff said.
While 15% equity traded for $200,000 in capital investment was more than the pair initially offered, Jeff said they were confident in the USP of KENT's product.
"We know that valuation is always a hot debate on Shark Tank, and so had expected some of that reaction.
"Though we are still happy with where everything landed!"
FAQs
What is KENT on Shark Tank?
KENT manufactures compostable underwear. The founders went on Shark Tank asking for an investment of $200,000 for 5% equity ($4 million valuation) to grow their business.
Who founded KENT?
Husband-and-wife team Jeff and Stacey Grace from LA, California, founded KENT.
When did KENT go on Shark Tank?
KENT appeared on Season 14, Episode 1 of Shark Tank. The show aired on September 23rd, 2022.
Did KENT get a deal on Shark Tank?
Yes, KENT secured a deal for $200,000 for 15% equity. This gave the company a $1.33 million valuation, $2.67 million less than the founders' original valuation.
Who invested in KENT on Shark Tank?
Daymond John invested $200,000 in KENT, taking 15% equity, 10% more than the founders had originally asked for.
What is KENT worth today?
After the Shark Tank deal in September 2022, KENT was valued at $1.33 million.