Windcatcher is a line of inflatable air pads with unique valves that inflate with just a few breaths.
But did the Sharks see potential in the air pads? Were any blown away by the technology? And did Windcatcher make a deal? Read our Windcatcher Shark Tank Update to discover if it has been smooth sailing for Windcatcher.
What is Windcatcher?
Windcatcher is a line of air mattresses that use the company's patented valve to inflate effortlessly with just a few breaths. By using entrainment, the valves on Windcatcher products suck in surrounding air, allowing their air pads to inflate in seconds—ten times faster than a conventional valve.
On top of acting as an air pad for sleeping, the mattresses by Windcatcher can fold up into the seat, giving the user both a chair and a mattress all in one. Made from Polyurethane laminated 75-denier ripstop polyester, measuring in at 74 x 20 x 4 inches, and weighing just 1 pound 15 ounces, the AirPad2 by Windcatcher is durable and easy to transport, making them a fantastic option for adventurists who plan to travel light.
Who created Windcatcher?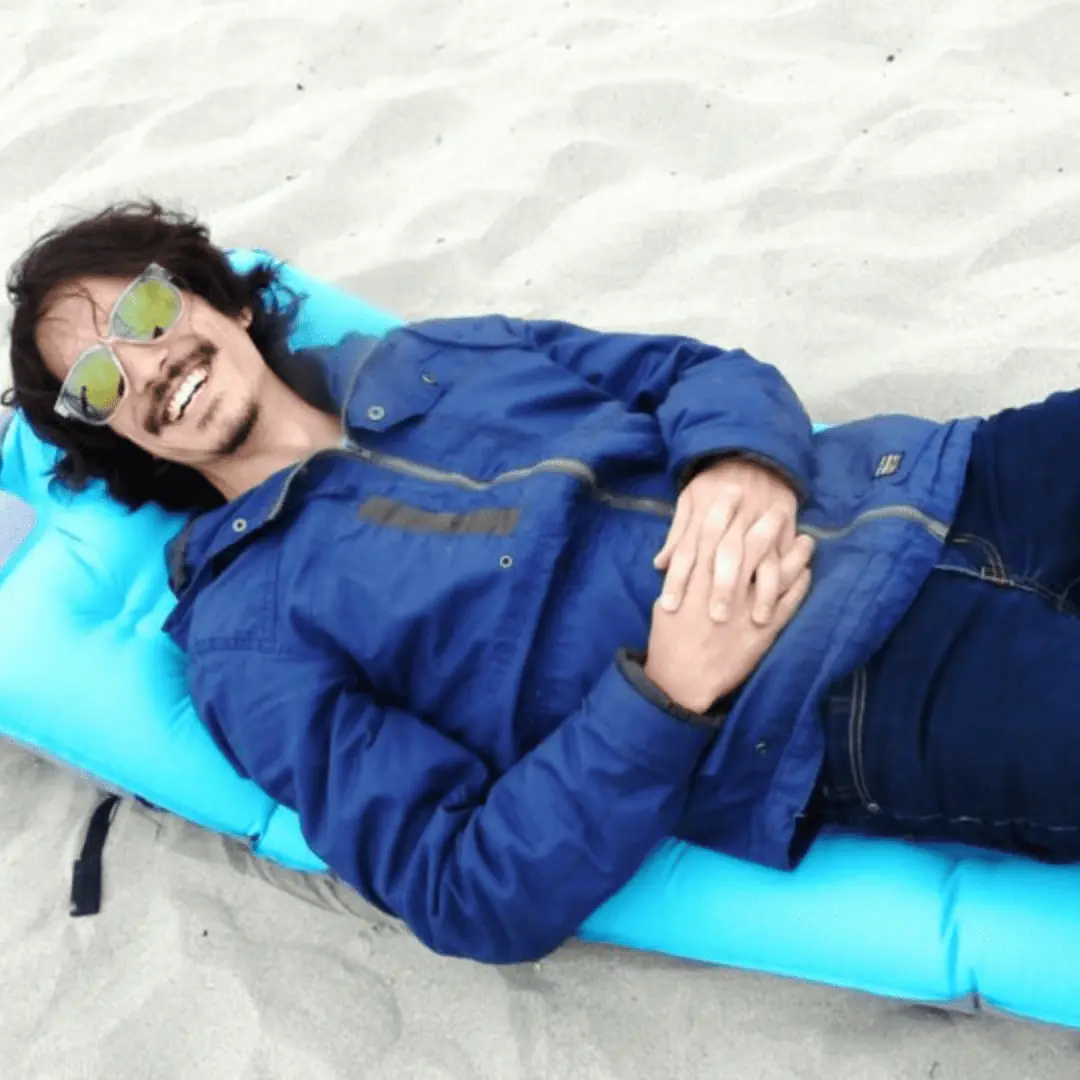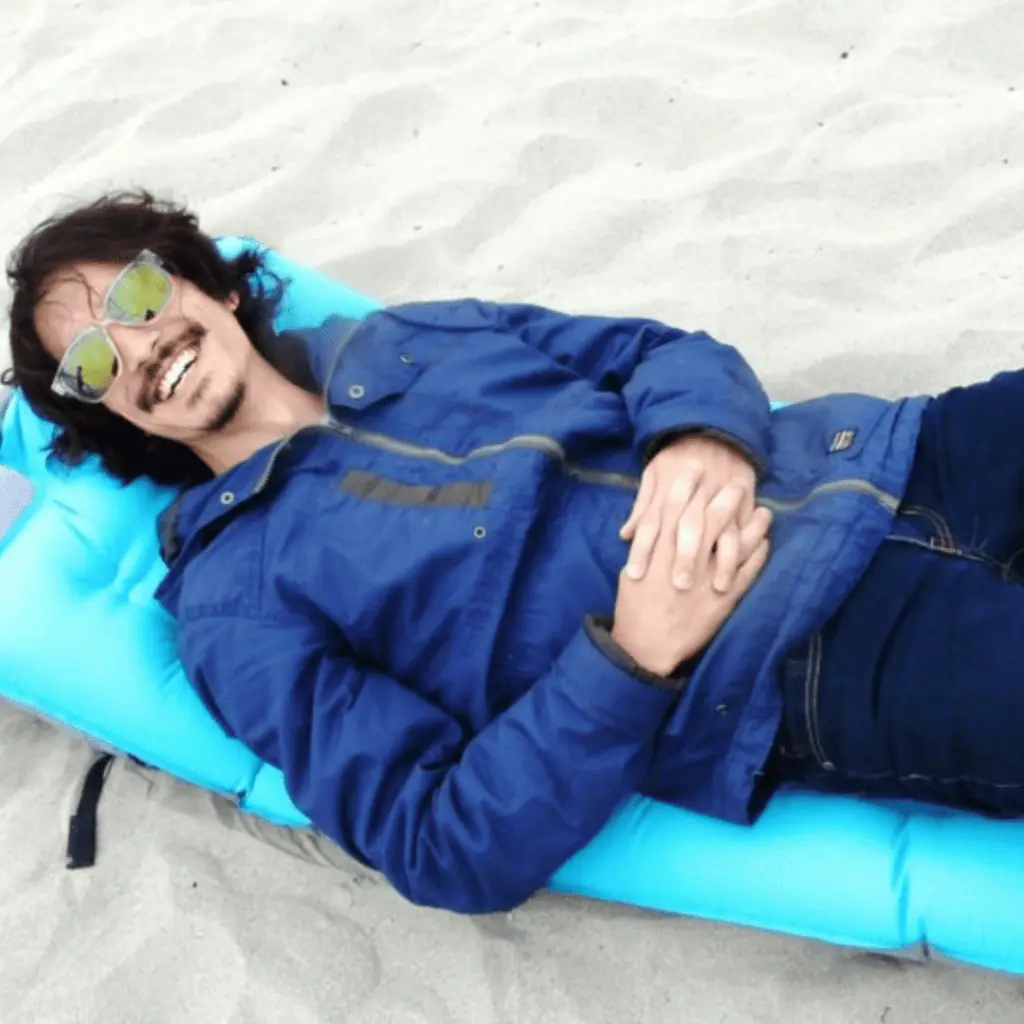 Ryan Frayne from Portland, Oregon, created Windcatcher in May of 2013 after launching a kickstarter to fund his innovative idea.
Ryan came up with the idea for his Windcatcher air pads after a family trip to the beach. It didn't take long for his entire family to get fed up trying to inflate a water raft without a pump. So once Ryan returned home, he did some research, blew into a bag, leaving space between himself and the bag, and stumbled across the phenomenon of entrainment.
After researching even more and realizing that no other product on the market was harnessing the power of entrainment, Ryan created prototypes and got funds from a kickstarter which amounted to over $150,000, three times the amount he was looking for.
What happened to Windcatcher before Shark Tank?
Before entering the Tank, Windcatcher had made $165,000 in two years since its launch in 2013.
Despite the Sharks asking, Ryan wouldn't reveal how much it costs to make his products or the price he sells to retailers, but he did disclose that his margins are 60%, and each AirPad sells for $99.95.
What do customers think of Windcatcher?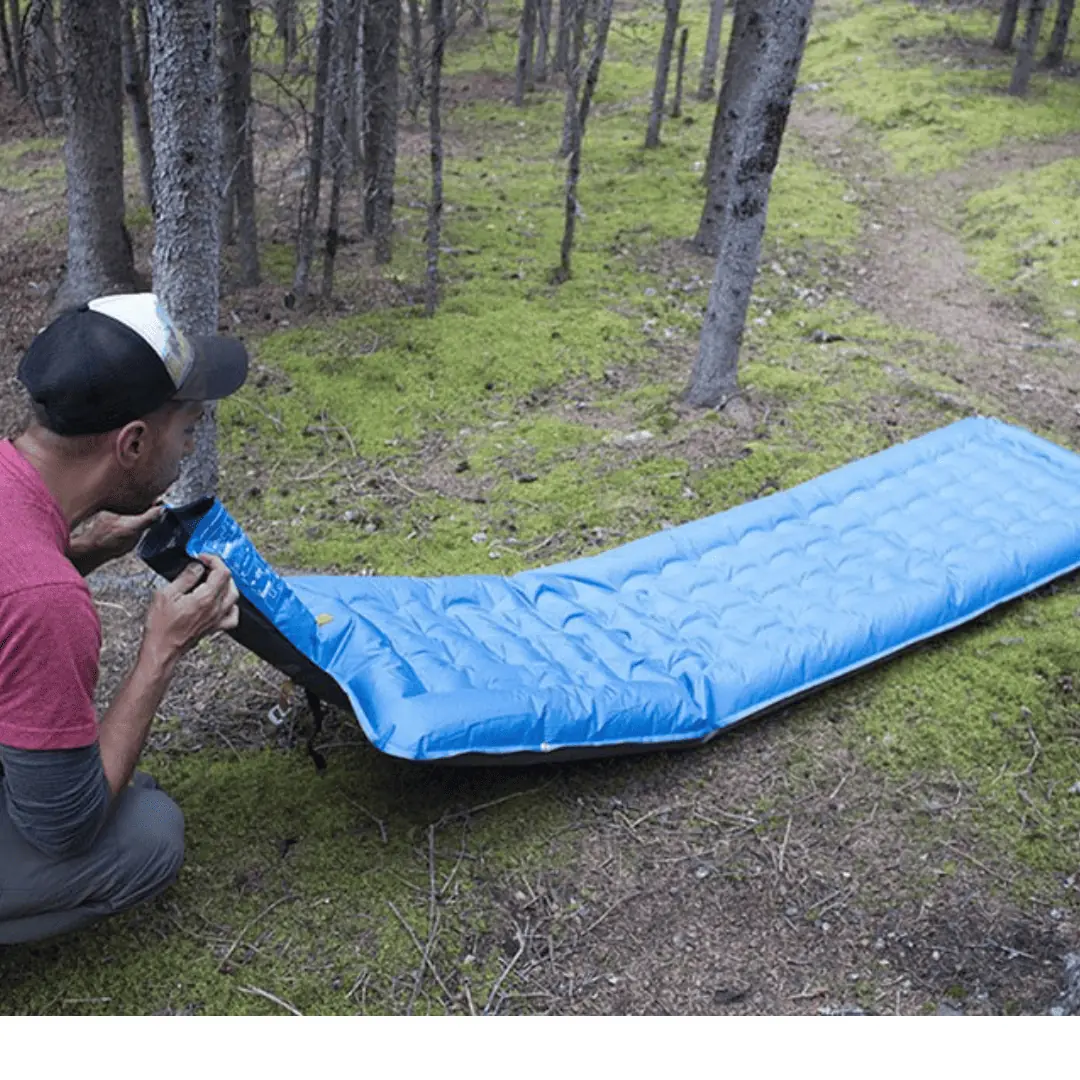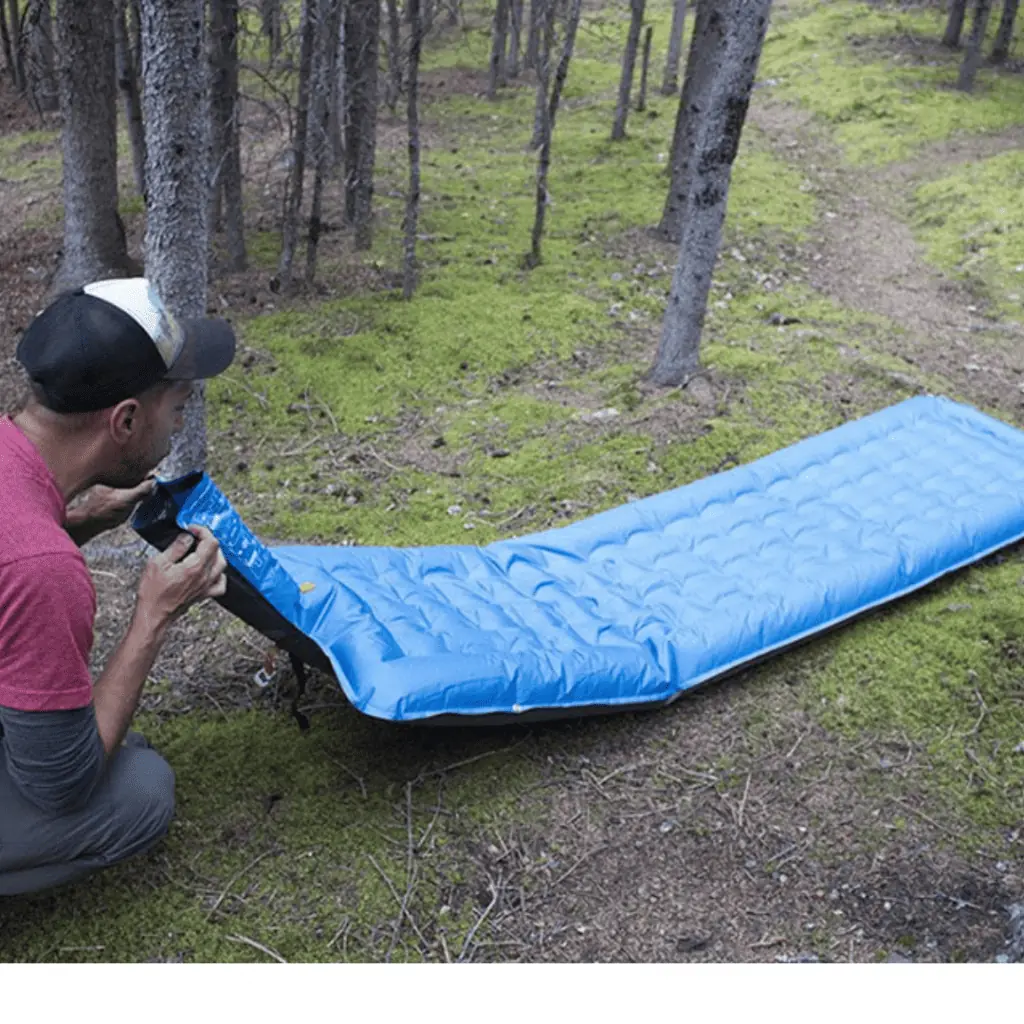 The reviews from Windcatcher customers are mixed, with some loving the product and others finding fault in its inflation process.
One customer on Walmart left the review, "Very Comfortable. The most comfortable air pad I have experienced so far, but it's not quite as easy to inflate as depicted but is very good. Just be sure to push the inner liner all the way IN to inflate and pull OUT to deflate. It is definitely NOT insulated for cold weather, if using in cold weather, be sure to put something more between you and the pad beside your sleeping bag; the cold comes up through the pad."
Another customer on Amazon gave almost the same review about its inflation process, "This is by far the most comfortable pad I've slept on while camping. I've tried them all, from small and large cots to small cots, rigid pads, and other inflatables, none of them had 4″ of comfort. So where's the fifth star? The reality is not quite like the demo. I knew that I, above all, could inflate it with seven or eight breaths like the video. Twenty is my best effort, and even that required topping it off through the standard valve."
And one negative review that we found on Amazon explained how the air pad would deflate due to the closure method not trapping in air once the pad was inflated. "I was super excited about this product when I first saw the videos; excitement ends there. I was able to fill the pad as described and quickly, but it doesn't hold air. I watched it deflate in front of me."
When did Windcatcher go on Shark Tank?
Windcatcher appeared on episode 6 of Shark Tank's 7th season, which aired on October 30th, 2015.
The very successful Lovepop also appeared in season seven of Shark Tank.
Did Windcatcher get a deal on Shark Tank?
Windcatcher did get a deal on Shark Tank, as after entering the Tank in search of $200,000 for 8% equity, Ryan left with a deal from Lori Greiner for $200,000 for 5%, along with the promise of Lori funding the purchase orders.
The battle between the Sharks was a long one, with Kevin O'Leary being the first Shark to offer Ryan a deal, giving him $200,000 in venture debt. Kevin's deal would mean he would ask for 6% royalty of everything Ryan sold until Ryan returned $800,000 back to Kevin. Once Ryan had returned the $800,000, Kevin would then receive 3% equity of the Windcatcher business.
Ryan Frayne – "So, I'm quadrupling the amount of money that you give me, and in exchange, you're keeping 3% of my company. Is that right?"
The next Shark to give Ryan an offer was Lori Greiner, who settled on $200,000 for 15% equity of Windcatcher. Lori's offer led Guest Shark Chris Sacca to ask if she was willing to let him in on her deal, saying that he could bring a complementary set of strengths. With the agreement that Lori would take the consumer end and Chris would take on the licensing, the pair offered Ryan $200,000 for a 20% stake in his company.
Neither Kevin nor Lori's offers were something Ryan was interested in, as he didn't want to give up a large stake of his business or repay Kevin four times the amount he was looking for, which is when Robert Herjavec swooped in and gave Ryan the offer of $200,000 for 10% which was the closest to Ryan's initial asking of $200,000 for 8% of the business.
Of course, as it always does on Shark Tank, Robert's low equity asking resulted in Lori and Chris lowering their offer to $200,000 for 15%.
Interested in Robert's offer, Ryan counter-offered, asking if Robert would be willing to also include a $10 million line of credit for purchasing orders at the prime interest rate.
Kevin O'Leary – "Why do you want to give up all the equity day one? I'll drop my ask down to 2% just to keep it interesting."
The final Shark who had yet to get involved was Mark Cuban, who agreed to everything Ryan was asking, coming forth with an offer of $200,000 for 8% with him also backing up his purchase orders.
Mark's offer subsequently led Robert Herjavec to lower his offer to $200,000 for 6.5%, as well as funding for Ryan's purchase orders, and it caused Kevin to drop his equity down to 1%.
To end the battle once and for all, Lori came in with another offer, ditching fellow Shark Chris and putting forward $200,000 for 5% of Windcatcher as well as the funding for the purchase orders, which Ryan ultimately agreed to.
Windcatcher Shark Tank update,what happened after Shark Tank?
After the Tank, popularity of the Windcatcher product soared, however, the deal between Windcatcher and Lori Greiner never actually closed. And sadly, just a few years after the Shark Tank episode, Ryan Frayne passed away from pancreatic cancer. Despite his wife's best efforts, Windcatcher sales were few and far between, and the failure of an IndieGoGo campaign meant she wasn't able to raise enough money to relaunch the Windcatcher products.
Although Windcatcher is listed on websites like Amazon, Rei, and Walmart, the products are out of stock and unavailable for purchase.
Is Windcatcher successful?
Unfortunately, Windcatcher isn't a successful company, but that is mainly due to its owner passing away from cancer and the fact that Windcatcher went through a lengthy legal battle with a competitor.
A company called Cascade Designs made a knock-off version of the Windcatcher air pads and filed a complaint claiming that Windcatcher had false advertising, which resulted in unfair competition. Windcatcher did eventually secure a full patent, but the cost of the legal battle drained the company of most of its profit.
If Ryan were still here today, then I believe Windcatcher would be an incredibly successful business, however, sadly, Windcatcher's Instagram and website are inactive, with no signs of it picking up where it left off.