Cookie Dough Cafe is a cookie dough line that is safe to eat raw.
But what did the Sharks think of the product? Did any of them see potential in the raw cookie dough line? And were any of them willing to give up some dough? Read our Cookie Dough Cafe Shark Tank Update to discover what happened to this sweet business.
What is Cookie Dough Cafe?
Cookie Dough Cafe is a safe edible cookie dough that is suitable for eating, indulging, and enjoying—completely raw.
The cookie doughs by the Cookie Dough Cafe are full of chocolate chips, candies, and real butter. And with no added preservatives or eggs included in the recipe, they're safe for raw consumption, meaning you can scoop the dough right out of the jar.
On the Cookie Cough Cafe website, the cookie doughs are available in two sizes, 18 oz, and 3.5 oz, and in four yummy flavors: brownie batter, chocolate chip, confetti cake, and Oreo.
Who created Cookie Dough Cafe?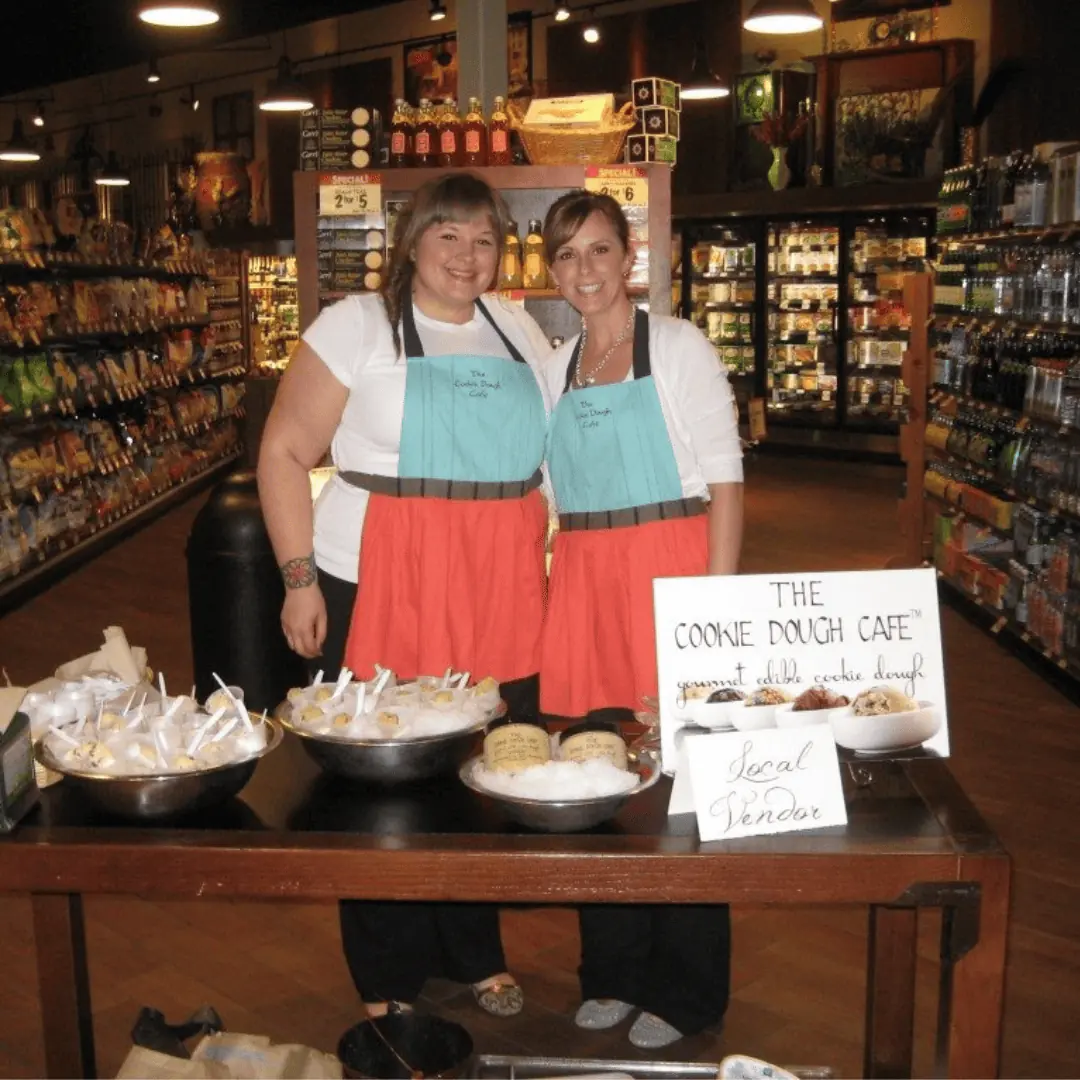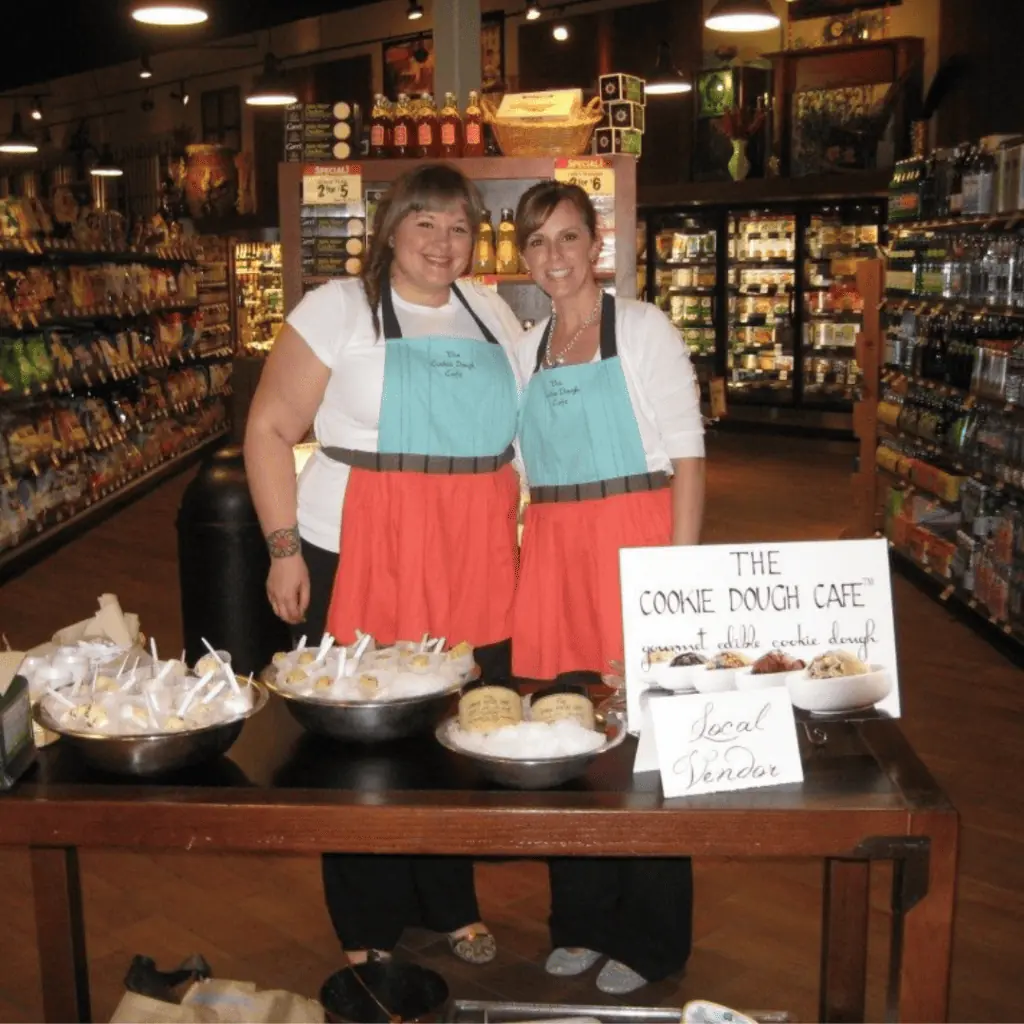 Sisters Joan Pacceti and Julia Schmid created Cookie Dough Cafe as some of their fondest childhood memories include baking with their mother. Of all the steps of baking, eating the cookie dough was always Joan and Julia's favorite part (isn't it everyone's?), so they decided to create gourmet edible cookie dough for everyone to enjoy.
In 2011, the sisters launched their Cookie Dough Cafe cookie dough line and began pitching their products to local fresh market stores.
What happened to Cookie Dough Cafe before Shark Tank?
After being in business for a little over a year, Cookie Dough Cafe has made $24,000 in sales by selling their cookie dough in independent fresh market stores.
The very first store they launched in was a result of the sisters pitching their idea to the manager. Of the total $24,000 Cookie Dough Cafe had made, $11,000 of those sales came from that first initial store in Normal, Illinois, proving that the cookie dough had potential, they just needed some help expanding into larger stores countrywide.
At the time of their Shark Tank appearance, Joan and Julia had their products in 7 stores. However, they had secured a deal just a week prior to their Shark Tank appearance for an additional 50 stores to sell 2,300 pints of cookie dough, which would ultimately amount to $6000.
Each cookie dough jar costs $2.20 to make and retails for $6.99.
What do customers think of Cookie Dough Cafe?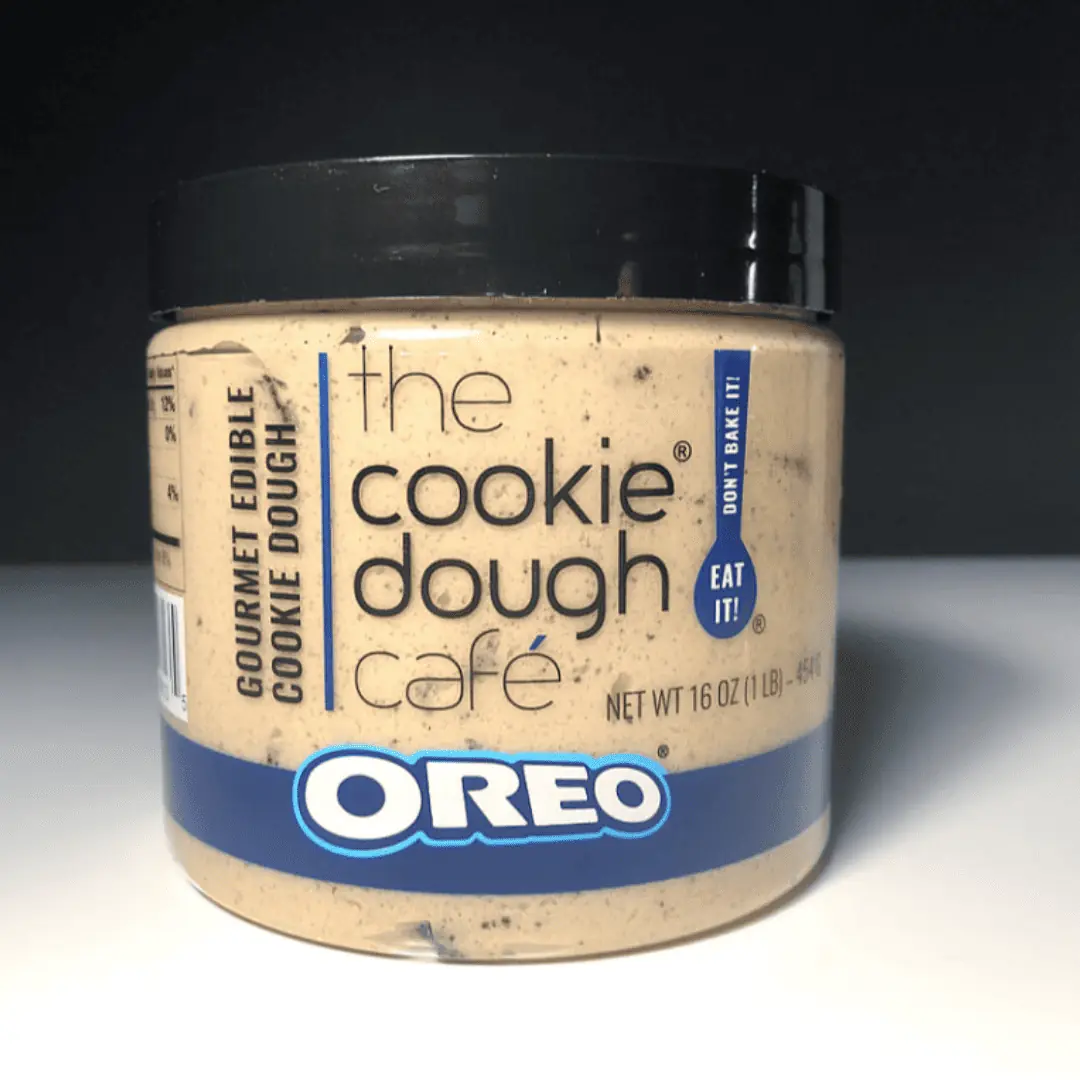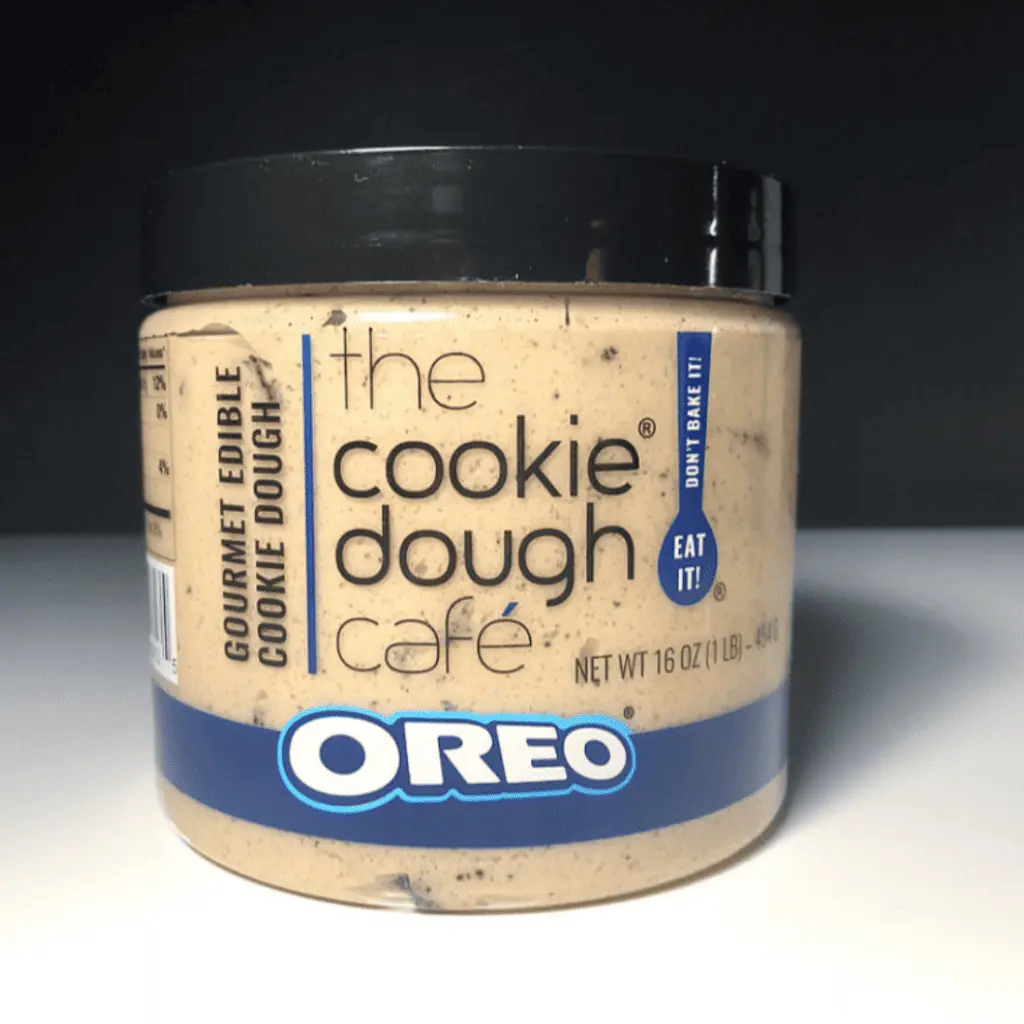 By looking at the reviews on the Cookie Dough Cafe website, we can get a taste of what customers really think about the raw cookie dough products.
One customer, KV, left a review of the Chocolate Chip Bundle, saying, "This cookie dough is the Real Deal! It tastes just like Mom used to make! Perfect amount of chocolate chips and a smooth, creamy texture……just melts in your mouth!! Definitely recommend!!!
Another customer, JP, commented on the chocolate chip, peanut butter, and Oreo bundle, with the review, "I love that I can easily order three flavors at one time. There is something for everyone, chocolate chips, peanut butter, and Oreos!"
And a final customer who loved the Confetti flavor claimed, "The Confetti Cake flavor is the bomb dot com. It tastes like a combination of a sugar cookie and confetti cake mix, melt in your mouth good! It is always the first to run out in our fridge at the office. Great company, great product, amazing flavors! Highly recommend!"
One negative comment that we found was from Max J, who said, "The description says you will receive 2 of each flavor, but that is not true. I only received 1 of each flavor. Not worth the $58 price when individual jars are only $9."
All in all, it seems customers are very happy with the cookie dough line, however, ordering online results in substantial shipping prices—more than the cookie doughs are worth.
When did Cookie Dough Cafe go on Shark Tank?
Cookie Dough Cafe appeared on the 16th episode of Shark Tank's 5th season, which aired on January 31, 2014.
Interestingly, Doorbot, a fledgling smart doorbell company, which later became the incredibly successful company Ring, also appeared in Season 5 of Shark Tank, but the tech company didn't fare as well in the Tank as Cookie Dough Cafe with its edible, raw cookie dough.
Did Cookie Dough Cafe get a deal on Shark Tank?
Cookie Dough Cafe did get a deal on Shark Tank as Lori Greiner and Steve Tisch teamed up and agreed to invest $100,000 for 30% of the raw cookie dough business.
Initially, after Cookie Dough Cafe's pitch, three Sharks, Daymond John, Mark Cuban, and Kevin O'Leary, were quick to declare themselves out. Daymond and Mark believed that Joan and Julia were too early in their business for them to help, and Kevin simply stated that he was unimpressed with their sales and didn't see the product making it big in the future.
But despite Kevin's harsh criticism, there were two Sharks who saw potential in the product. Lori Greiner and guest Shark Steve Tisch decided to team up and offer the sisters $100,000 for 30% of the Cookie Dough Cafe business. Until Steve raised the business stake to 40%, that is.
Steve Tisch- "It's a lot of dough for your dough."
Understandably, Julia and Joan didn't want to give up 40% of their business for a higher amount of money, as they were more interested in the guidance and knowledge that a Shark could give them. With this in mind, Julia and Joan stuck to their initial offer of 20% of the business for $50,000.
In the end, Lori and Steve met the ladies halfway and agreed to $100,000 for 30% of their company, resulting in Joan and Julia successfully leaving the Tank with more dough than they asked for.
Cookie Dough Cafe Shark Tank update, what happened next?
Although Julia and Joan shook hands with Lori and Steve, their deal never actually went through, and the sisters, to this day, own 100% of their business. But just because they didn't follow through with their Shark Tank deal doesn't mean the show didn't help Cookie Dough Cafe gain popularity.
Now, almost a decade after its Shark Tank appearance, Cookie Dough Cafe is a thriving business, selling its products on its website, on Amazon, and in thousands of stores nationwide, including Walmart, Speedway, and Aldi.
Cookie Dough Cafe even went on to open their own brick-and-mortar store in Portland, Oregon, called "Scoop Shop," with the hopes of soliciting franchises.
Is Cookie Dough Cafe successful?
Cookie Dough Cafe is a very successful business whose valuation has shot up from its original $250,000 in 2014.
As of 2023, Cookie Dough Cafes' annual revenue comes in at $5 million, which is a great deal more than the $24,000 they made in their first initial year.