FurZapper is a patented silicone pet hair remover that you place into your washer and dryer to remove unwanted pet hair.
But what did the Sharks think about the product? Did any of them think it was a worthy investment? And did FurZapper walk out of the Tank with a deal? Read our FurZapper Shark Tank Update to find out!
What is FurZapper?
FurZapper is the first and only patented reusable silicone pet hair remover that removes unwanted pet hair from your laundry. The circular palm-sized product with its paw shape design goes directly into your washer and dryer, dislodging pet hair and sending it down the drain or into the machine's lint trap.
FurZappers are available as a single product for $10.99 or a two-pack for $14.99, with additional pet grooming gloves and portable lint sheets available on the FurZapper website.
Who created FurZapper?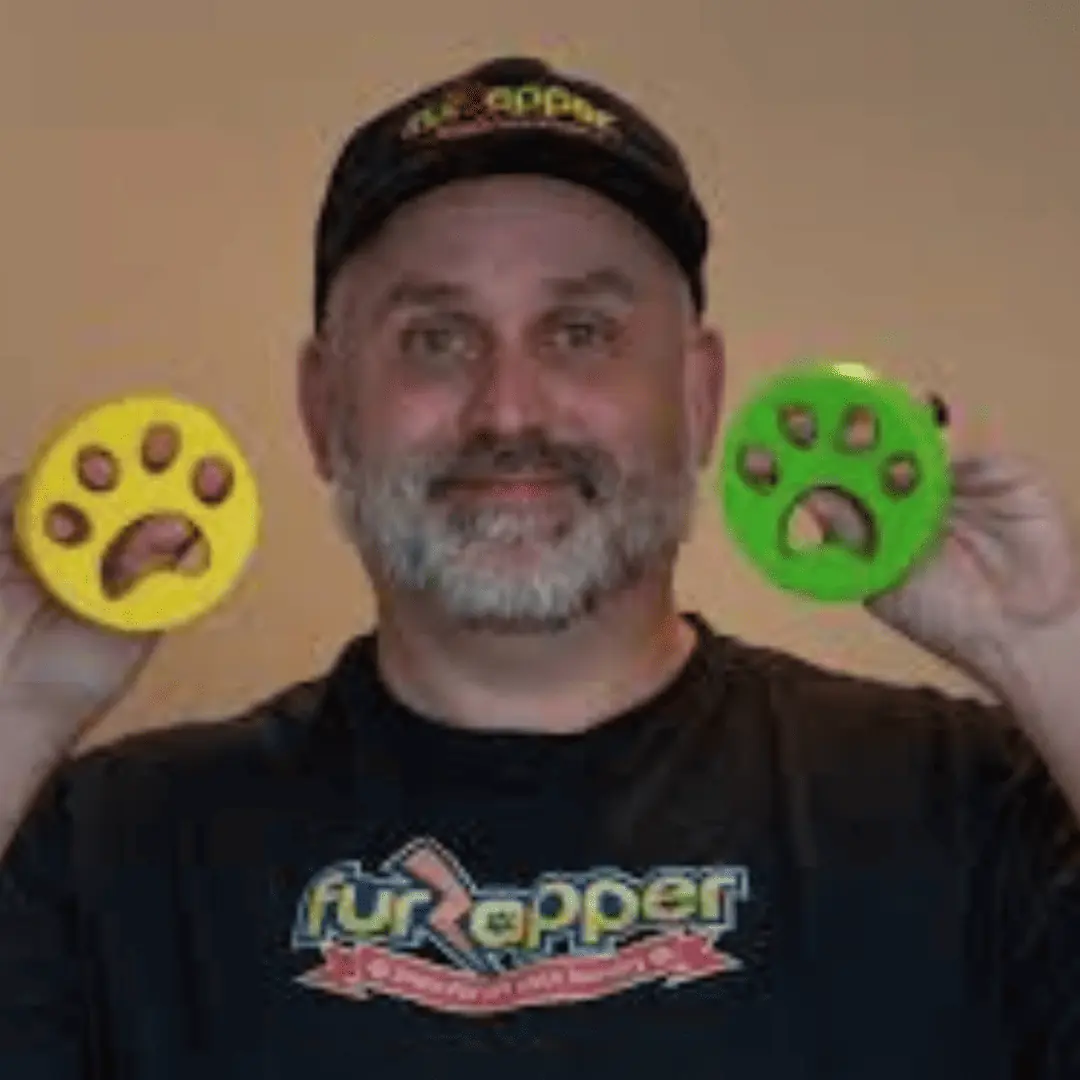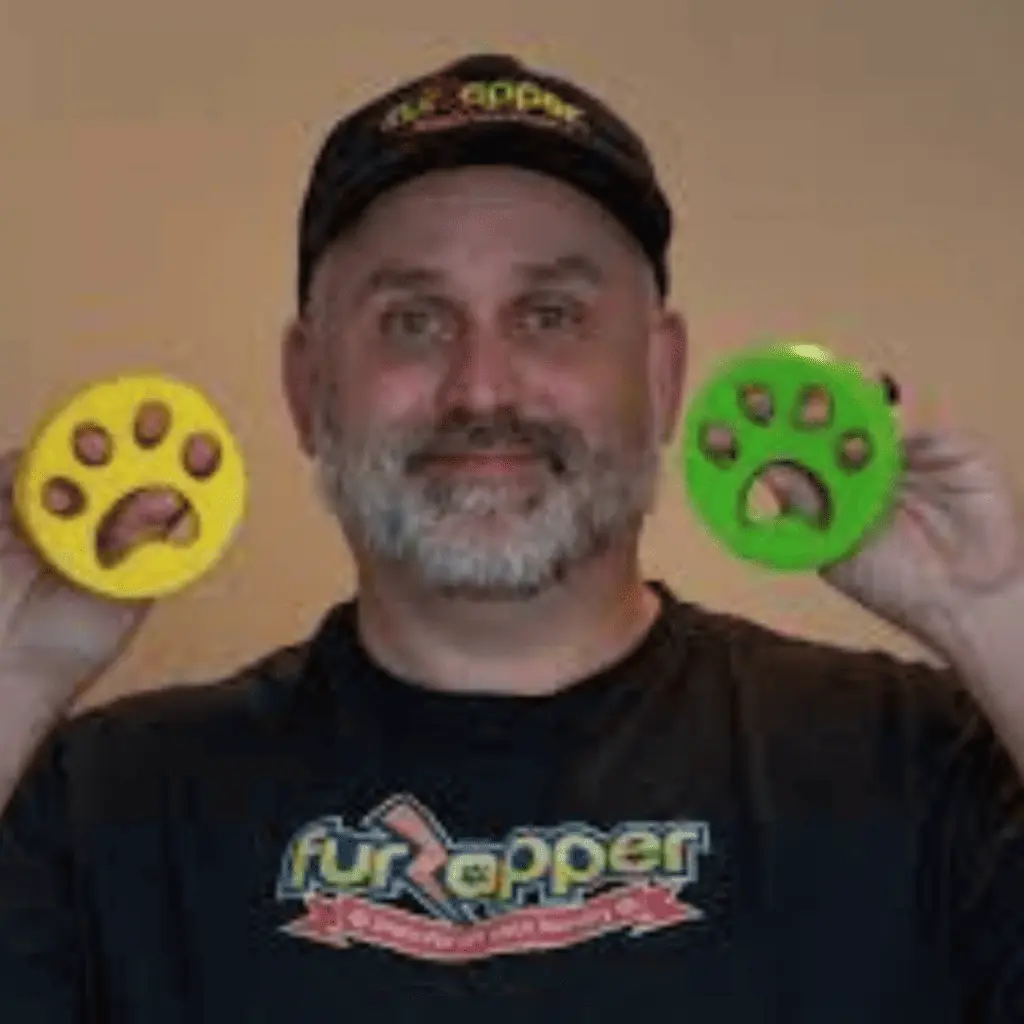 Harry Levin and Michael Sweigart from Ocean County, New Jersey, created FurZapper in 2016 after Michael accidentally realized the benefit of what a simple silicone product could do to every pet owner's problem.
Before creating FurZapper, Michael had been a work-at-home dad for almost 20 years, which meant he typically did the laundry for his household. Being a pet owner himself, Michael always had the problem with pet hair sticking to his clothes, and one day, accidentally, Michael found a solution to his problem. After previously working in the special effects industry, Michael had a silicone zombie mask that he accidentally dropped on the floor, causing it to stick to all his cats and dogs' hair, sparking the idea of FurZapper.
Harry, on the other hand, was a lawyer for 40 years with a keen interest in animal welfare. After meeting Michael in a business networking group, the two set off to create their silicone pet hair remover product, patenting the product and setting up a website to begin selling it to customers.
What happened to FurZapper before Shark Tank?
Before Shark Tank, FurZapper was making a considerable amount of sales, as in 2020, the pet hair removers raked in $2.2 million, with $580,000 of that being pure profit.
And although $2.2 million was an impressive amount, in 2021, the year FurZapper appeared on Shark Tank, the business was on track to make $4 million in sales, selling their products on their website and in large retail stores like Walmart.
With extremely low acquisition costs of just $0.05, Harry and Michael were running an exceptionally successful business even before their sales soared after the Shark Tank episode aired.
What do customers think of FurZapper?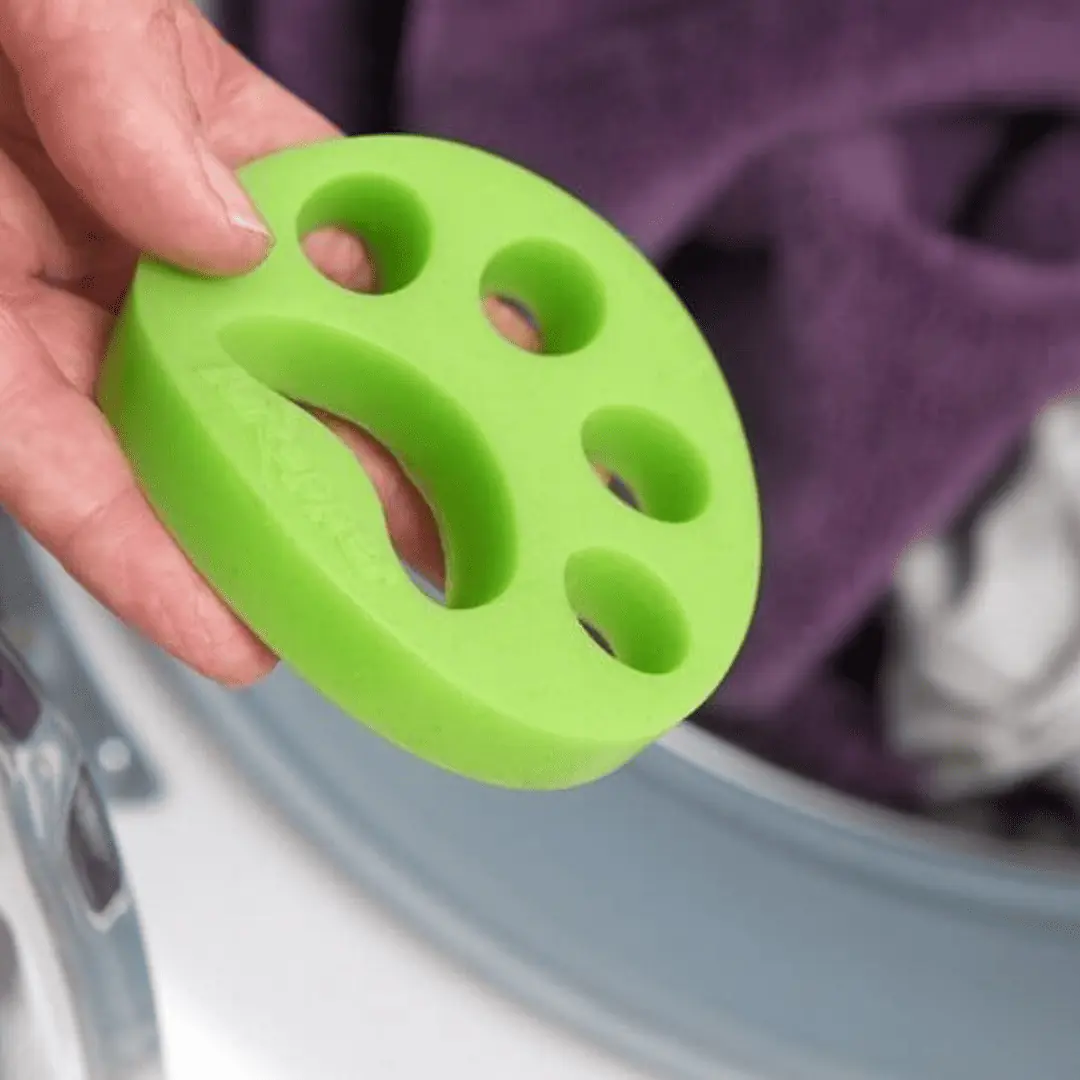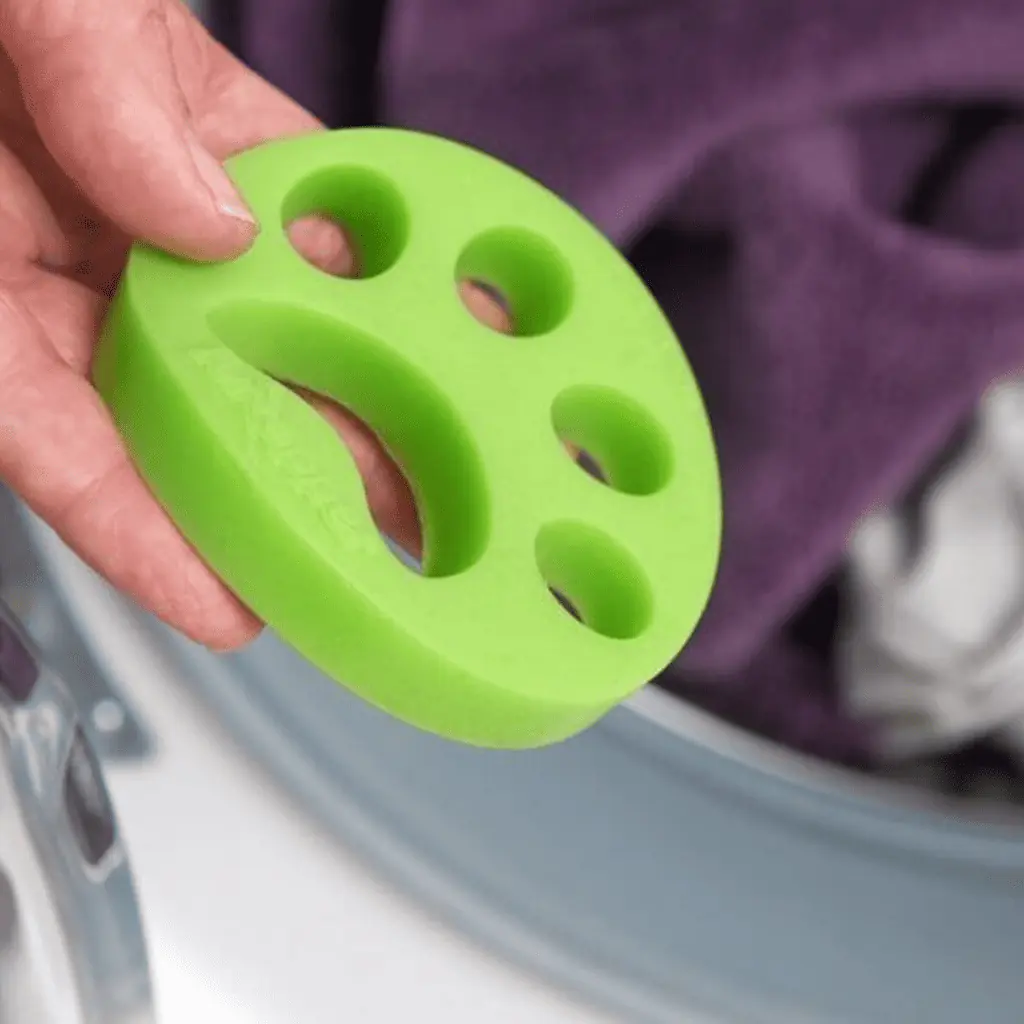 As well as being available on the FurZapper website, FurZapper also sells its products on Amazon, and with over 40,000 reviews, we can get a good picture of what customers think.
One customer left the review, "Finally used these. I followed everyone's suggestions about not putting fabric softener in the washer or dryer sheets in the dryer. When I pulled them out, I was a little grossed out with how much hair and lint they actually collected."
With a second backing the products saying, "We have a Great Pyrenees who sheds like crazy. I was pleasantly surprised that these actually work at getting quite a bit of his fur and my hair off my clothes. Just have to remember to not use fabric softener or dryer sheets, or they won't work. Besides, they do a good enough job of keeping my clothes soft on their own."
Many customers, however, have stated that the products don't work, claiming that their clothes come out with as much hair as when they went in. By reading the reviews, customers who have given the product 4 or more stars have concluded that the products only work if you don't use fabric softener or dryer sheets, so it could be the case that customers aren't listening to the product's instructions.
When did FurZapper go on Shark Tank?
FurZapper appeared on episode 20 of Shark Tank's 12th season, which aired on April 9th, 2021. Shark Tank season 12 saw many successful deals, including NightCap and Ice Beanie.
Did FurZapper get a deal on Shark Tank?
FurZapper did get a deal on Shark Tank as Michael and Harry shook hands with Lori Greiner for $600,000 for 15% of their pet hair remover business.
Initially, FurZapper went into the Tank looking for $600,000 for 10% of their company with the hopes of using the money to bring manufacturing in-house. In doing so, they were willing to cut out $2 of their profit in order to bring manufacturing back in-house and give jobs to local people.
After their great pitch, Kevin was the first Shark to speak up, explaining to Michael and Harry that he's already in the cat business with the company BasePaws so has connections and contacts that he could sell FurZapper directly to. With that, he made the pair a two-part offer so they could choose which route they'd like to go down. The first part of Kevin's offer was $600,000 in debt for three years at 9.5%, with 5% equity, with the second part being $600,000 for 20% of the FurZapper business.
Understandably, Harry and Micahel wanted to see what other Sharks had to offer, and Barbra Corcoran, who encouraged the pair to do infomercials, also offered FurZapper $600,000 for 20% of the business.
Next up was Guest Shark Kendra Scott, who was half in and half out. Kendra stated that other Sharks in the Tank would be more beneficial to FurZapper, however, if another Shark wanted to team up, she was more than willing to invest.
Lori Greiner – "Every single year, I bring my same pad, and I scribble my notes, but in all these years, I have never sat and written one thing. I wrote this is so right for me. It's in my bones."
The Shark Harry and Michael were likely waiting for, QVC Queen Lori Greiner bettered her fellow Sharks only slightly by offering FurZapper $600,000 for 19.99%. However, Mark Cuban quickly swooped in and offered the money for only 15%, which subsequently caused Lori to lower her offer to match.
After four great offers, shockingly, Barbra came back with another offer, bringing her contribution up to $1.2 million for only 15% of the FurZapper business. However, despite this, Harry and Michael asked Lori if she was willing to invest $600,000 for 15%, along with the possibility of additional finance if needed, which Lori unsurprisingly agreed to.
FurZapper Shark Tank update, what happened next?
After Shark Tank, FurZapper went on to hit their expected $4 million in sales for 2021, with sales rocketing after their appearance in the Tank. Now, you can find FurZapper in Walmart, ACE Hardware, Bed Bath & Beyond, Petland, Chewy, and Amazon.
Is FurZapper successful?
Yes, FurZapper is an extremely successful business, as, during the show, the business's valuation was set at $6 million, with the company making millions of dollars on its simple silicone product.