The colder months are upon us, but innovator Tracy Slocum quite literally has you covered.
Pretty Rugged is Slocum's pet project, and it was introduced to America on Season 14, Episode 5 of Shark Tank alongside Plufl, Bridal Babes, and Big Bee, Little Bee.
This Pretty Rugged Shark Tank update reveals the founder's amazing backstory and reviews the deal she made with Robert and Lori in the Tank.
From the rugged outdoors of upstate New York to the Tank
Born in 2017 from Tracy's desire to stay warm and fashionable outdoors in upstate New York, Pretty Rugged produces a line of windproof, waterproof, and spill-proof faux fur blankets.
Slocum lives by the water of Lake Georgia, where it can be very chilly. Spending a great deal of time on the lake, Slocum did not enjoy the cold mornings and evenings in the area but loved the beauty of nature. Wanting something to keep herself warm and dry, she set out to make a product that could withstand even the worst conditions with ease.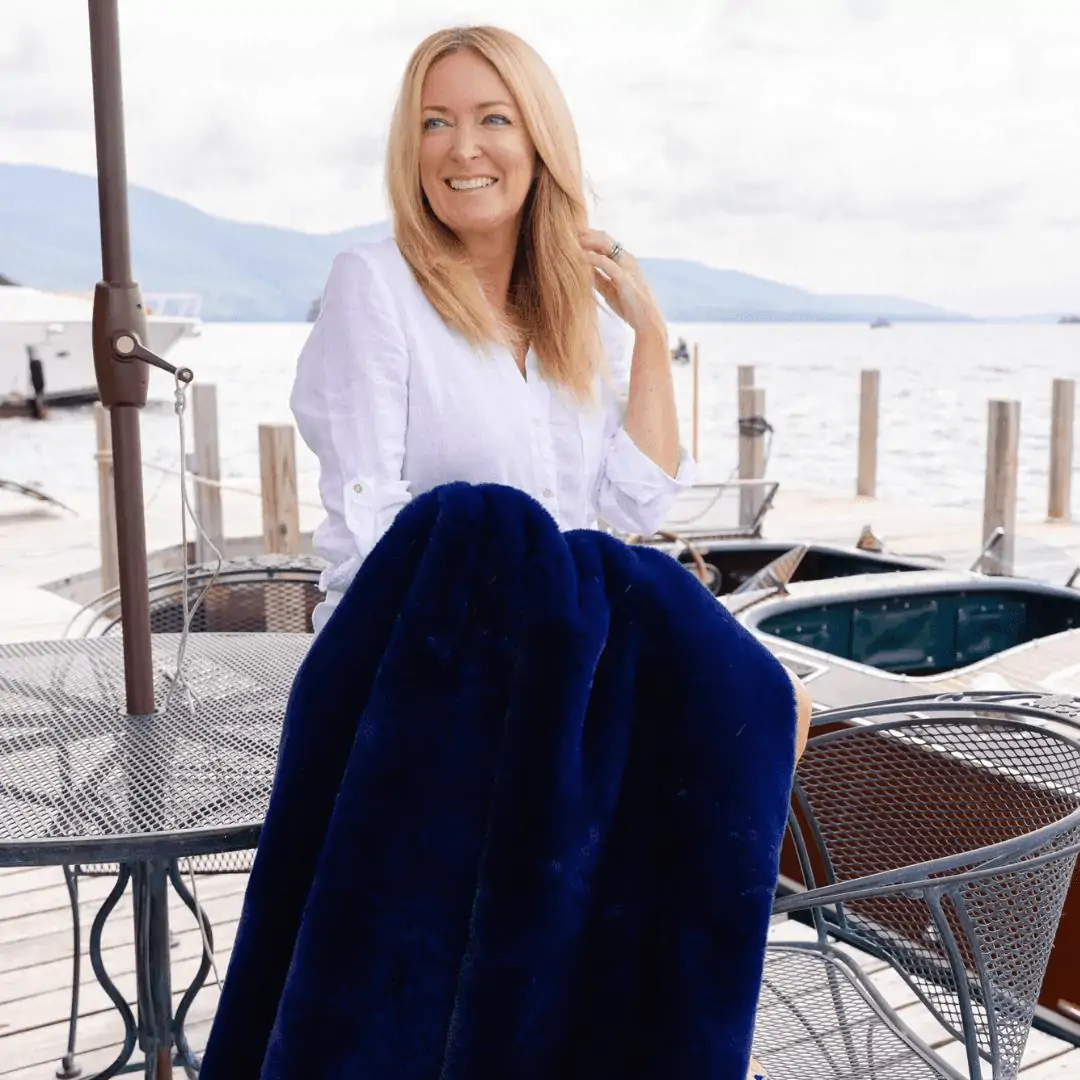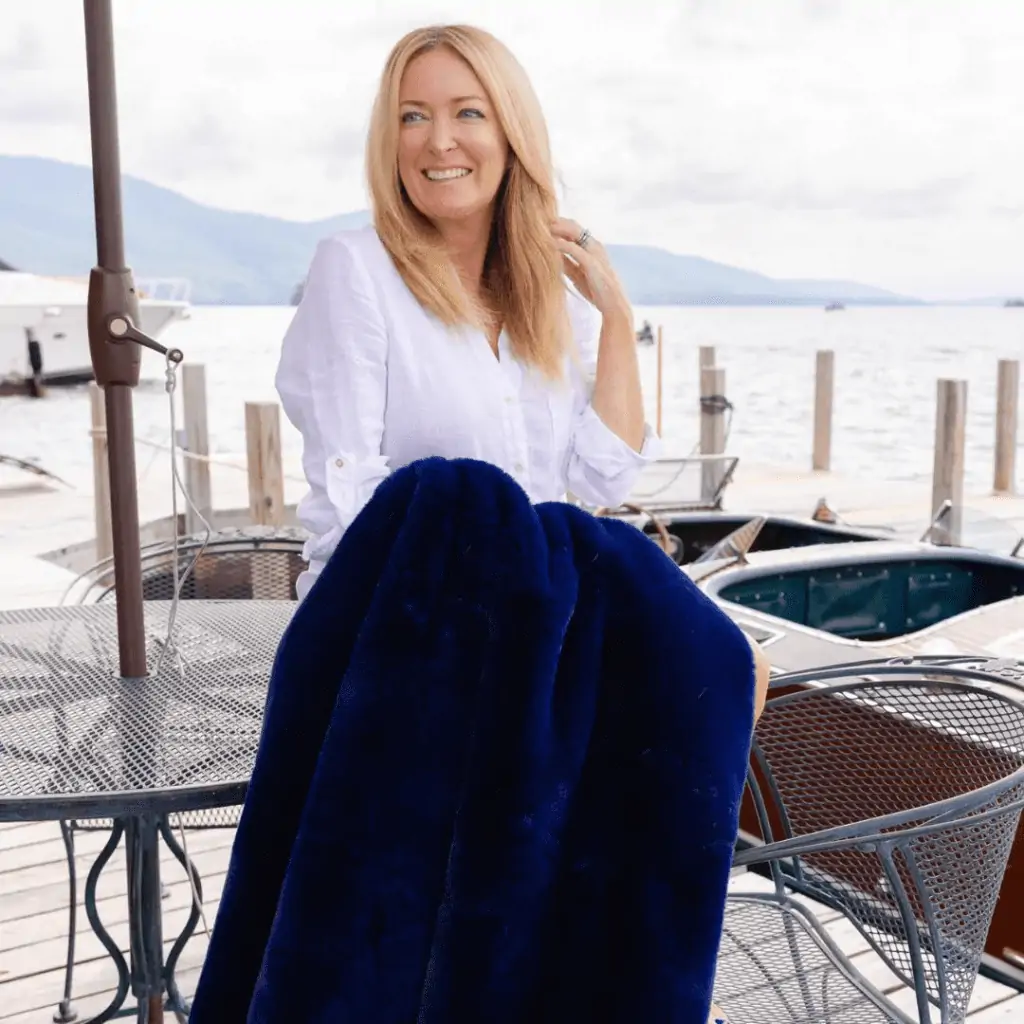 Turning to her great-grandfather, Captain Joshua Slocum, to find inspiration, Tracy found that she needed to create a product that would resist wind and water if she hoped to succeed.
Captain Joshua Slocum was an impressive captain and the first man to sail single-handedly around the world. Captain Slocum began his journey in Boston on April 24, 1895, and ended on June 27, 1898, in Newport, having sailed more than 46,000 miles.
Tracy discovered that her great-grandfather used fur to stay warm on his journey, and these furs became her inspiration.
Her background in clothing line development lent a hand in Tracy's quest, and she was able to create a product that was both tough and pretty.
Rugged doesn't mean ugly
Tracy knew her product needed to be tough, but rugged didn't mean it had to be ugly. Using the latest in windbreaker technology, with products like RuggedTex and SatinTex, the blankets created by Pretty Rugged are soft, warm, waterproof, spill-proof, and pretty.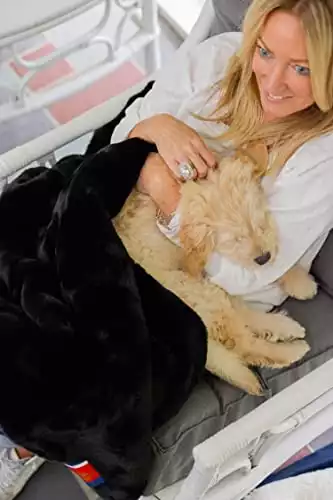 We earn a commission if you make a purchase, at no additional cost to you.
With faux fur on one side and windbreaker material on the other, the blankets created by Pretty Rugged can endure the harsh weather encountered on the water, keeping you warm and dry.
Along with their fashionable appearance, Pretty Rugged blankets are machine-washable. This innovative product is perfect for any outdoor activity, from sporting events to camping, boating, or tailgating.
The blankets sold by the company are certainly impressive. More than 30,000 blankets have been sold to date, creating a valuation based on more than $8 million in sales on a single product.
But the company is much more than just warm, pretty blankets. Chosen as an Oprah Favorite in 2018, Pretty Rugged offers a wide range of other products, from outerwear to accessories, all created to be strong and beautiful.
Pretty Rugged enters the Shark Tank
Tracy Slocum entered the Shark Tank in Season 14, Episode 5 seeking $200,000 for 10% of the company. The Sharks have invested in innovative blankets before, so it was interesting to see how they would react to Pretty Rugged's offering.
The Sharks were immediately impressed with the product and the margins involved. Tracy explained that it costs her $36-$40 to produce each blanket, and they sell for about $290.
The average margins on a Pretty Rugged blanket are between 70-80%, with the lowest being wholesale pricing.
The founder and CEO of Pretty Rugged explained that she had achieved more than $3 million in lifetime sales, but a considerable portion of her profits are spent on advertising and trade shows.
Trade shows can be a valuable asset to a company. However, they often come with a hefty cost. The entrance fee for trade shows can range from $5,000 to $50,000, and Tracy explains that the shows she frequents are usually cost between $15,000 and $30,000 per show.
Sadly, the inflated costs cut into her bottom line, making Pretty Rugged's margins a lot less impressive.
The negotiations get off to a bad start
Tracy explained to the panel that while her sales last year were $1.97 million, she only ended up with $32,000 as a net profit due to the expenses involved in trade shows.
Ultimately, the cost of these trade shows and cuts to the margin took their toll.
Kevin was the first Shark to back out of an offer, explaining that while he has cash and can help a company with money, he has no interest in Tracy's company and does not want to put in the effort needed.
Guest judge Emma Grede was the next Shark to exit the Tank, stating that although the product is faux fur, it is still fur, and young customers are turning away from it entirely.
Unfortunately, Mark followed close behind Emma, explaining that he loved Tracy, who was energetic and bubbly in her pitch, but he did not see a place for him in her company.
Now desperate to strike a deal, Slocum turned to Lori and Robert, the two remaining judges.
The founder, who was losing her energy fast, quickly explained that she knew she needed help and was willing to learn. Slocum told the remaining judges that she knew she was doing things wrong and wanted guidance.
Tracy's honesty paid off in the end.
Pretty Rugged Shark Tank update
Robert and Lori agreed that together they could both help Pretty Rugged succeed. The pair offered $200,000 for 25% equity.
While thrilled, Tracy half-heartedly tried to negotiate down to 20% but ultimately saw the value the Sharks would add to her company and happily agreed to the deal.
In the end, Tracy's energy and bubbly personality sealed the deal. Her passion for her company and product was evident and, along with her fantastic product, is ultimately what inspired a deal in the Shark Tank.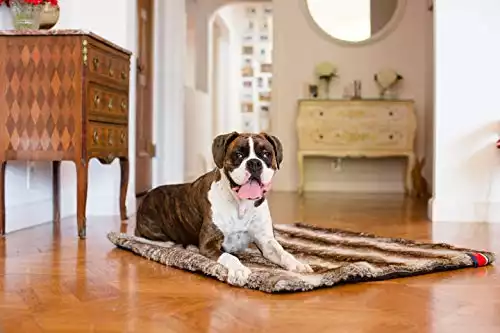 We earn a commission if you make a purchase, at no additional cost to you.
FAQs
What is Pretty Rugged on Shark Tank?
Pretty Rugged produces fashionable yet tough outdoor wear, including blankets. The company went on Shark Tank asking for an investment of $200,000 for 10% equity, valuing the business at $2 million.
Who founded Pretty Rugged?
Pretty Rugged was founded by Tracy Slocum. The company is based in Colonie, New York.
When did Pretty Rugged go on Shark Tank?
Pretty Rugged appeared on Season 14, Episode 5 of Shark Tank. It originally aired on October 21st, 2022.
Did Pretty Rugged get a deal on Shark Tank?
Yes, Pretty Rugged made a deal with Robert Herjavec and Lori Greiner for $200,000 for 25% equity, giving the company a valuation of $800,000.
Who invested in Pretty Rugged on Shark Tank?
Robert Herjavec and Lori Greiner invested $100,000 each in Pretty Rugged, with each Shark securing 12.5% equity in the company. The 25% equity that founder Tracy Slocum gave up was significantly higher than the 10% she had originally proposed.
What is Pretty Rugged's net worth today?
Given the increase in attention and sales following its Shark Tank appearance, it is fair to say that Pretty Rugged is living up to Lori Greiner and Robert Herjavec's valuation of $800,000.