Daryl Braithwaite's plan to make Halloween pumpkin decoration less sticky and messy lacked the X-factor and left the Shark Tank empty-handed.
This Halloween Moments Shark Tank update tells the story of how the party decoration company began, the problem it hopes to solve, and the company's failure in the Tank.
A Seasonal Problem
Halloween is one of the most popular festival holidays of the year. People play dress-up, take their kids on "trick-or-treat" visits, and create elaborate decorations around the home.
Once the decorations are complete, they look incredible. But preparing Halloween decorations can be tedious, frustrating, and often messy.
It was the messiness of Halloween decorations that inspired Daryl Braithwaite (who goes by the moniker "Big D") to act on a new business idea.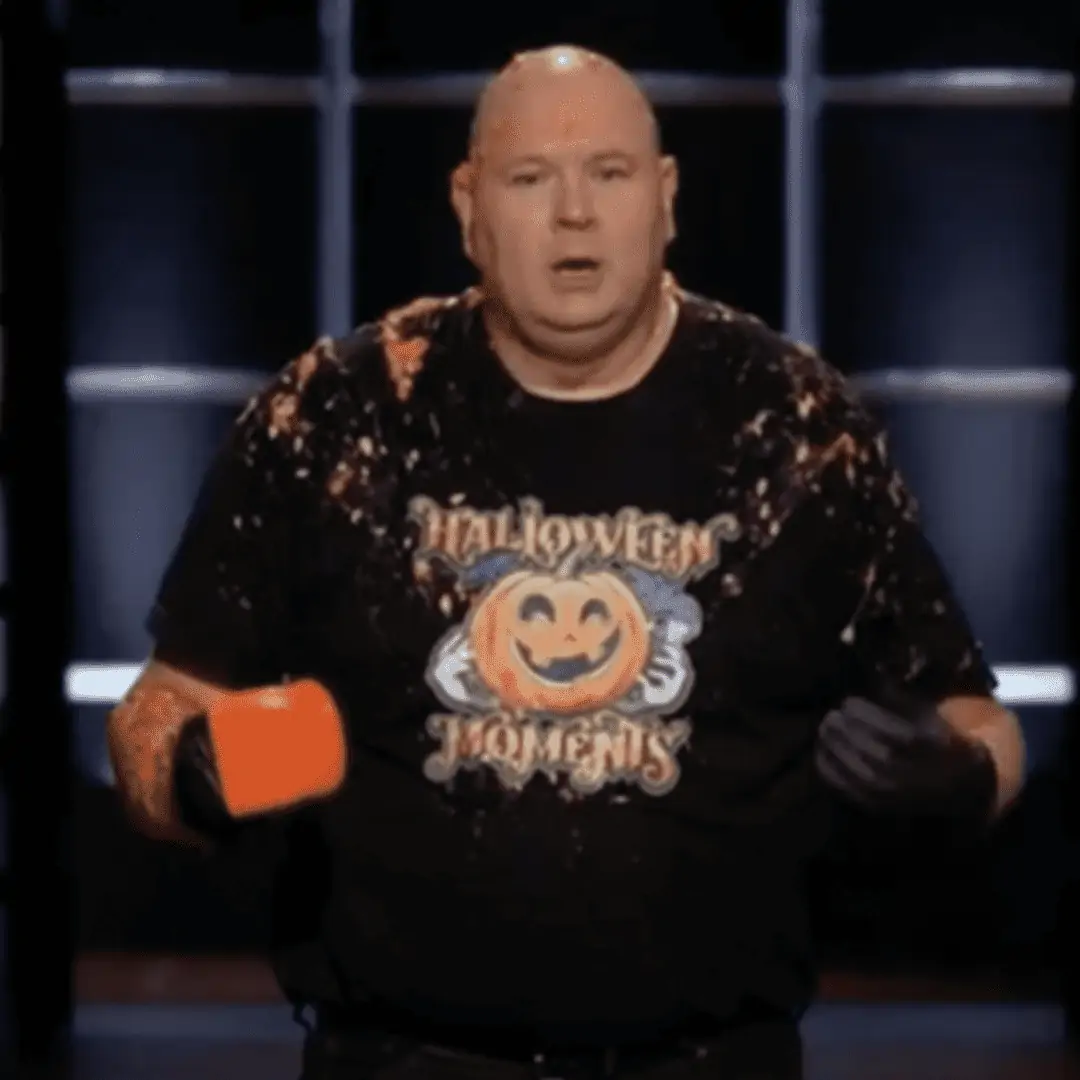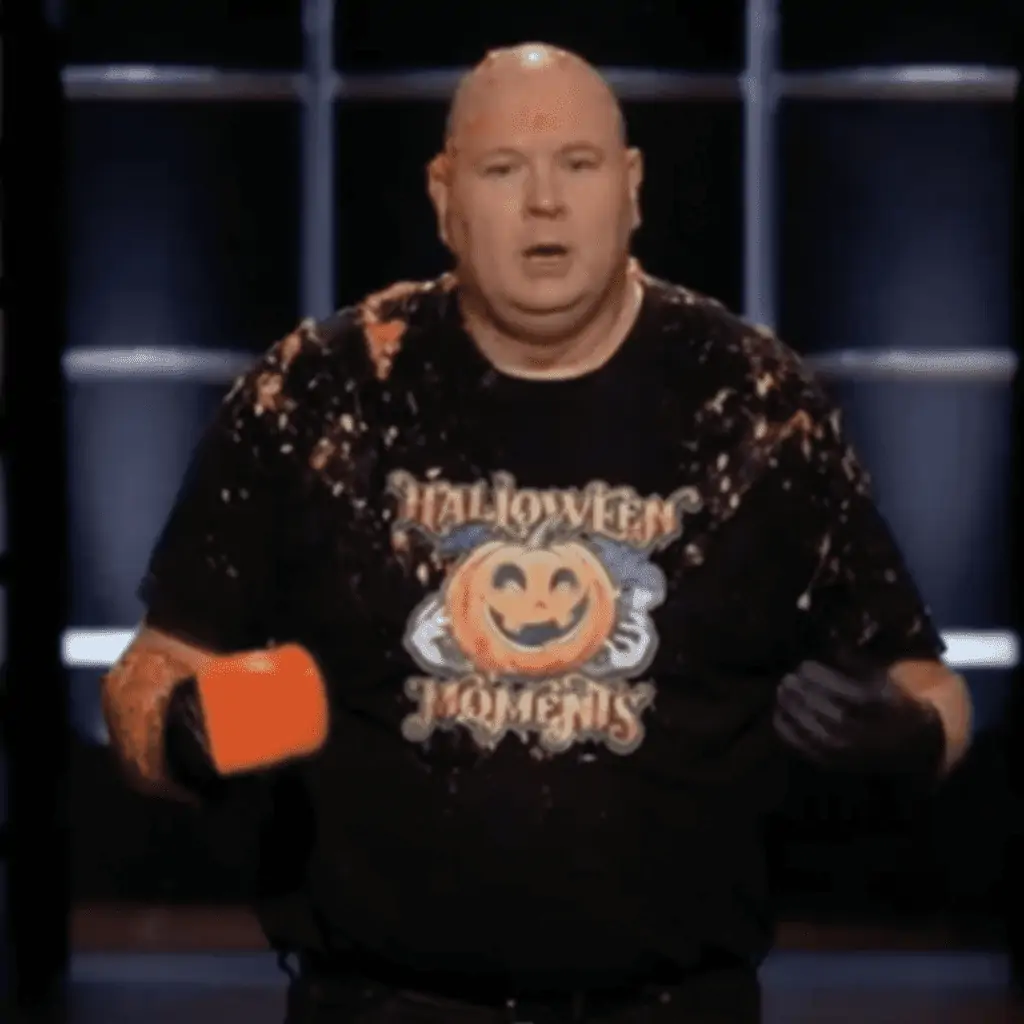 One Halloween a few years ago, Braithwaite was watching his son grimace in disgust as he scooped out the insides of a pumpkin. Braithwaite figured there had to be a better—and cleaner—way to prepare pumpkins.
So, Braithwaite developed a long glove with a rigid scoop outside the hand that could remove all the gooey insides from a pumpkin without getting any on a person's hands.
The prototype worked so well, he convinced a friend to put the better part of a million dollars ($850,000) into the project to get it up and running.
Gooey Solution
Comparison website Finder estimated that in 2022, about 149 million Americans (roughly 44% of the population) will buy a pumpkin for Halloween, spending about $804 million.
According to a survey by environmental charity Hubbub, 60% of pumpkin-buyers said they dispose of the inner flesh while 80% didn't consider a pumpkins' primary purpose was as a food item.
"Every Halloween, millions of people gather around the table to bond over the joys of carving Jack-O-Lanterns. But that quickly turns into tears of frustration because the hard part of pumpkin carving is the sticky, cold, wet mess of the insides of the pumpkin," Braithwaite said
"A scraper attached to the fingers of the glove allows you to thoroughly scoop out every last bit of the orange guts of the pumpkin without getting your hand and arm dirty."
This glove uses a nylon sleeve and the glove's finger come with a serrated aluminium blade and a sturdy, plastic scoop to help with scraping.
"We believe it's all about the experience. It's time to clean out the mess of pumpkin carving and smash the competition with the pumpkin glove scraper," Braithwaite said.
Early success
The company is still in the introductory phase, having only begun to sell its pumpkin-scooping product in the 2021 Halloween season. But so far, the product has generated moderate success.
"I've got some fantastic sales. From the end of September to the start of December that year, we sold $58,000 worth of stock. In 2022, we've done $52,000 so far and sold 6400 units, all before the 2022 Halloween season," he said.
He explained the 2022 sales came from a few deals with retail stockists that were interested in selling the pumpkin scooper.
"A big buying group invited us two weeks later to Washington, D.C. where it was facilitating a large supplier presentation. We displayed our product in front of 60 large companies. With a handful of orders from these players, I now have sales coming through the pipeline for this Fall season," Braithwaite said.
Halloween Moments offers three different Pumpkin Carving Kits: the Adult Pumpkin Glove, the Adult/Kids Pumpkin Glove and the 2-Pack Adult Pumpkin Glove.
The kits are on sale on Amazon and at the company's website for between $12.99 and $19.99. They are also stocked in Walmart for $9.99. The glove set costs $1.78 to manufacture.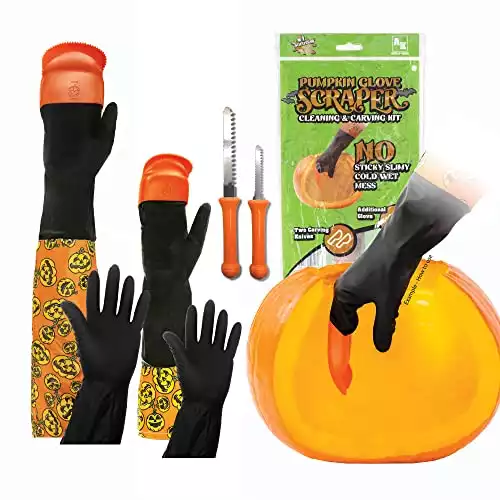 We earn a commission if you make a purchase, at no additional cost to you.
Braithwaite has also secured a broad patent along with two other utility patents pending.
"This is not yet my full-time job. I've been bootstrapping and working hard on weekends. My background is in medical sales," Braithwaite said.
Halloween Moments enters the Shark Tank
Halloween Moments went on Season 14, Episode 3 Shark Tank along with Mama O's Premium Kimchi, Create a Castle, and Stakt.
Braithwaite offered the Sharks 10% equity of his company in exchange for a $300,000 investment (valuing the business at $3 million).
After understanding the landed costs, sales pipeline, and origin story, the Sharks were most interested in learning more about the project's funding and about any other shareholders.
When Braithwaite revealed that while he had put only $20,000 into the business, another unnamed party had invested about $800,000, Daymond John wanted to know how much of the company Braithwaite still owned.
"I own 70%. I have a machine we built in China that can make 6500 of these gloves each day. The problem is that when Covid hit, the manufacturer said they could only continue if we ordered 300,000 gloves," he said.
"That sounds like a horror story," Kevin O'Leary responded.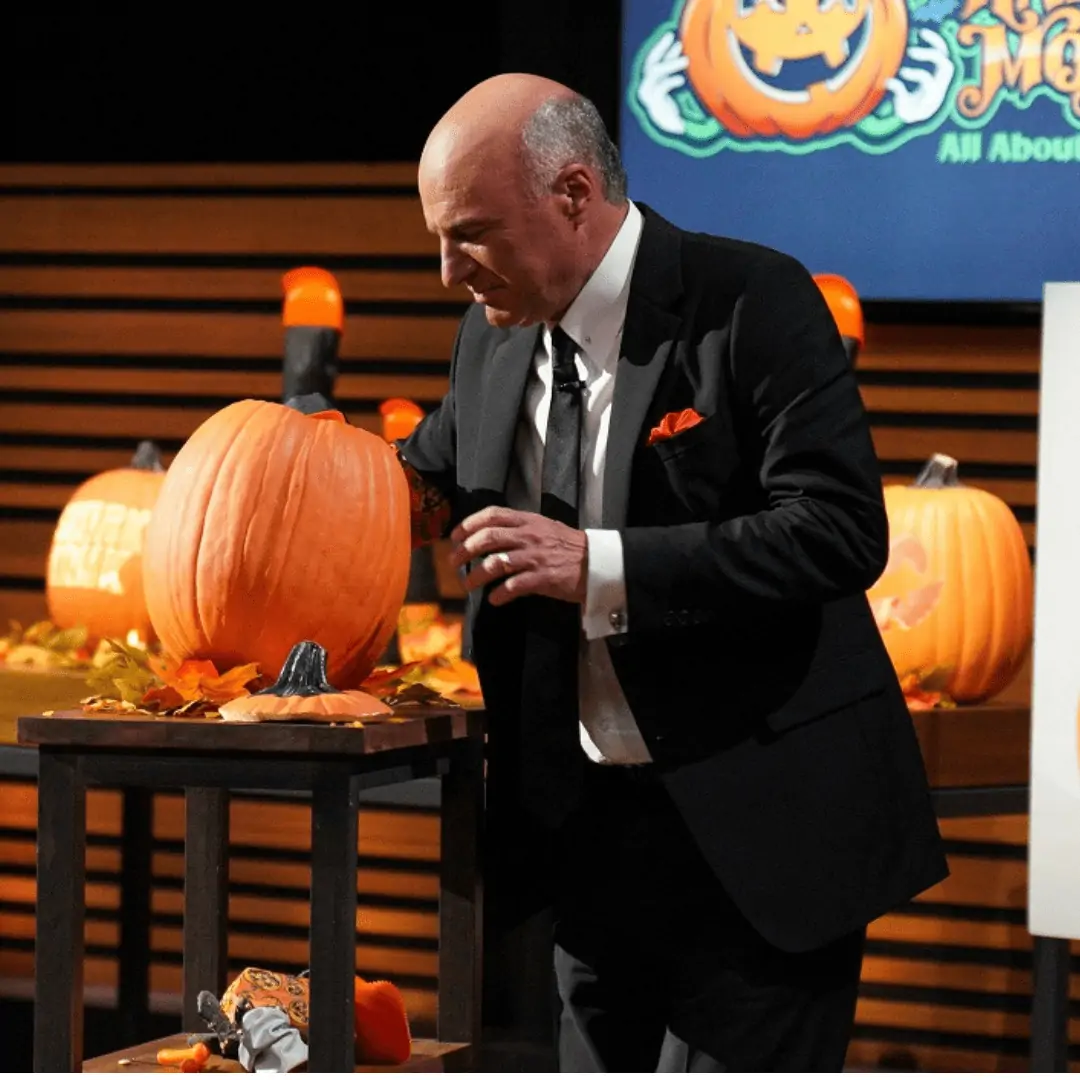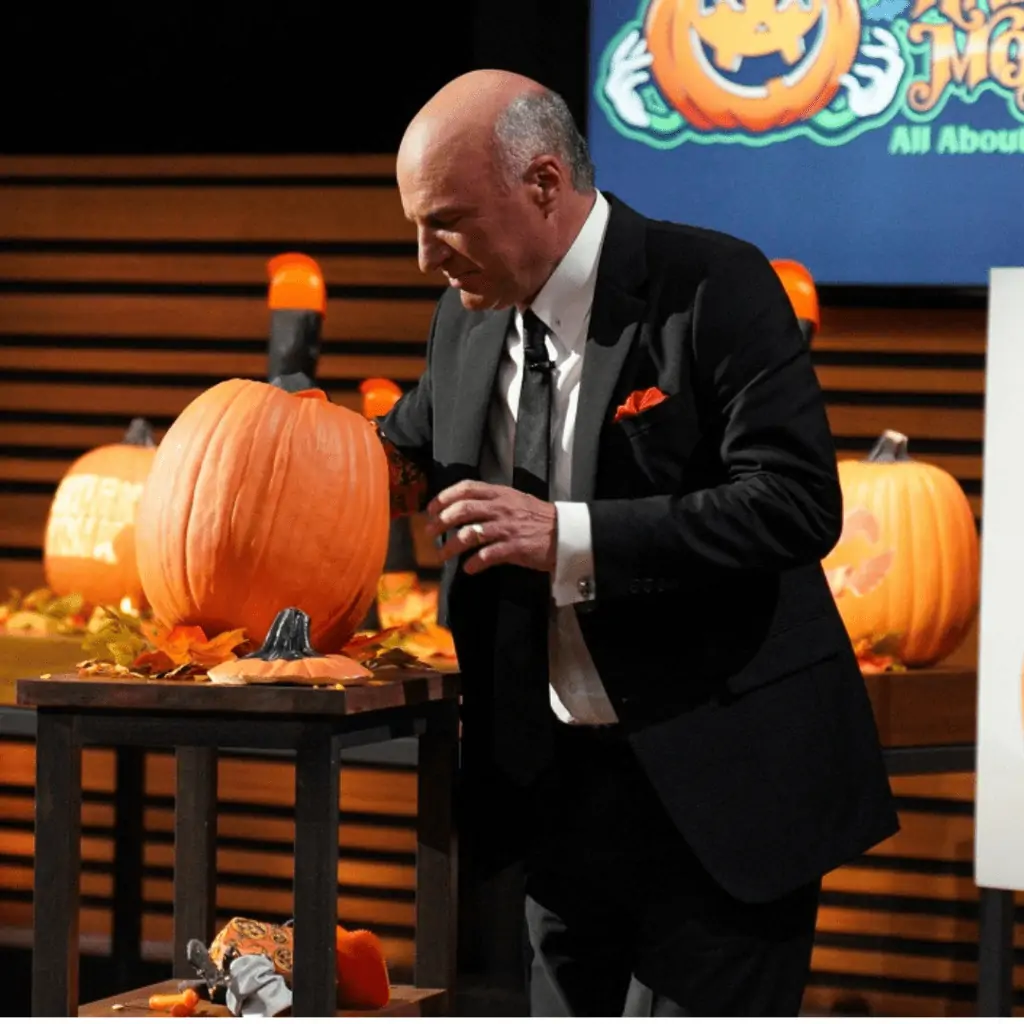 Daymond John wasn't convinced Halloween Moments presented a viable business deal.
"The challenge with businesses like this is that you can make the same mistakes with $10,000 as you can with $800,000 by something called overfunding. Small businesses make the mistake of borrowing too much or make 300,000 units when they only need 1000 units.
"This business is a prime example of that problem, so I'm out," John said.
Guest Shark and jewellery designer Kendra Scott was also cautious about jumping into an early-stage company in such a precarious situation.
"I love this product and I will certainly be a consumer. But your numbers just aren't adding up and I think you've taken on way too much risk too early. And for that reason, I'm out," she said.
Mark Cuban and Kevin O'Leary both cited similar basic problems with the valuation of the company and the overstocked inventory and rejected the deal.
Lori Greiner was the last Shark to decide, but she also failed to find a compelling reason to take the deal.
"Asking for $300k for 10% is too much. I cannot imagine digging out of this hole. While I love it, and it is a great innovation, I am sorry but I'm out," Greiner said.
Halloween Moments Shark Tank Update
After the show, Braithwaite said he was disappointed in the lack of support for his venture and believed with the Sharks' connections and mentorship his business could be viable.
"This thing is ready to blow up. That's what I was hoping for today, I didn't get it, but I'm going to continue to persevere like I always have. But I truly believe this was a fantastic opportunity," he said.
Braithwaite said after the Shark Tank episode the company received a "significant" boost in sales and he expected sales to be much higher in 2022 compared with 2021.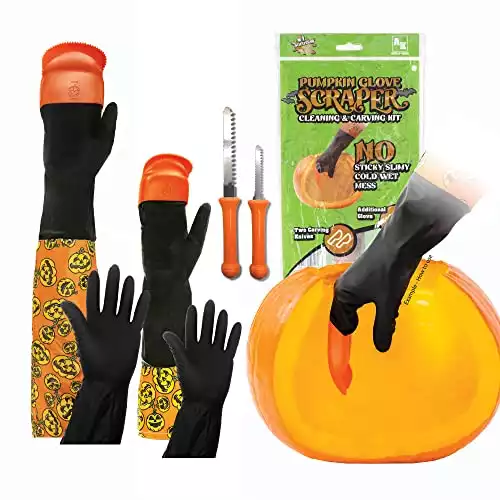 We earn a commission if you make a purchase, at no additional cost to you.
FAQs
What is Halloween Moments on Shark Tank?
Halloween Moments manufactures and sells a special glove for scraping out pumpkin flesh. The founder went on Shark Tank asking for an investment of $30,000 for 10% equity, valuing the business at $3 million.
Who founded Halloween Moments?
Halloween Moments was founded by Daryl Kay Braithwaite. The company is based in Fairview, Texas.
When did Halloween Moments go on Shark Tank?
Halloween Moments featured on Season 14, Episode 3 of Shark Tank. The show originally aired on October 7th, 2022.
Did Halloween Moments get a deal on Shark Tank?
No, Halloween Moments failed to attract any offers from the Sharks. 
Who invested in Halloween Moments on Shark Tank?
In the end none of the Sharks invested in Halloween Moments.