Kheedim Oh is confident America's next exciting food group is kimchi but couldn't convince the Sharks to join him and his mother on the journey.
This Mama O's Premium Kimchi Shark Tank update tells the story of how the company began, the problem it hopes to solve, its remarkable 15 years of success, and its unsuccessful Shark Tank pitch.
How Mama O's Premium Kimchi began
Authenticity counts for a lot with food. Anyone can cook kimchi, but very few can cook it well in a traditional way.
Kheedim Oh understands this, and for years he couldn't find any kimchi on the market that matched the quality cooked by his mother and South Korean national, Myung Oh.
Complicating things even further, the two lived far enough away from each other—Kheedim in New York City and Myung in Maryland—that traveling to get kimchi was turning into a chore.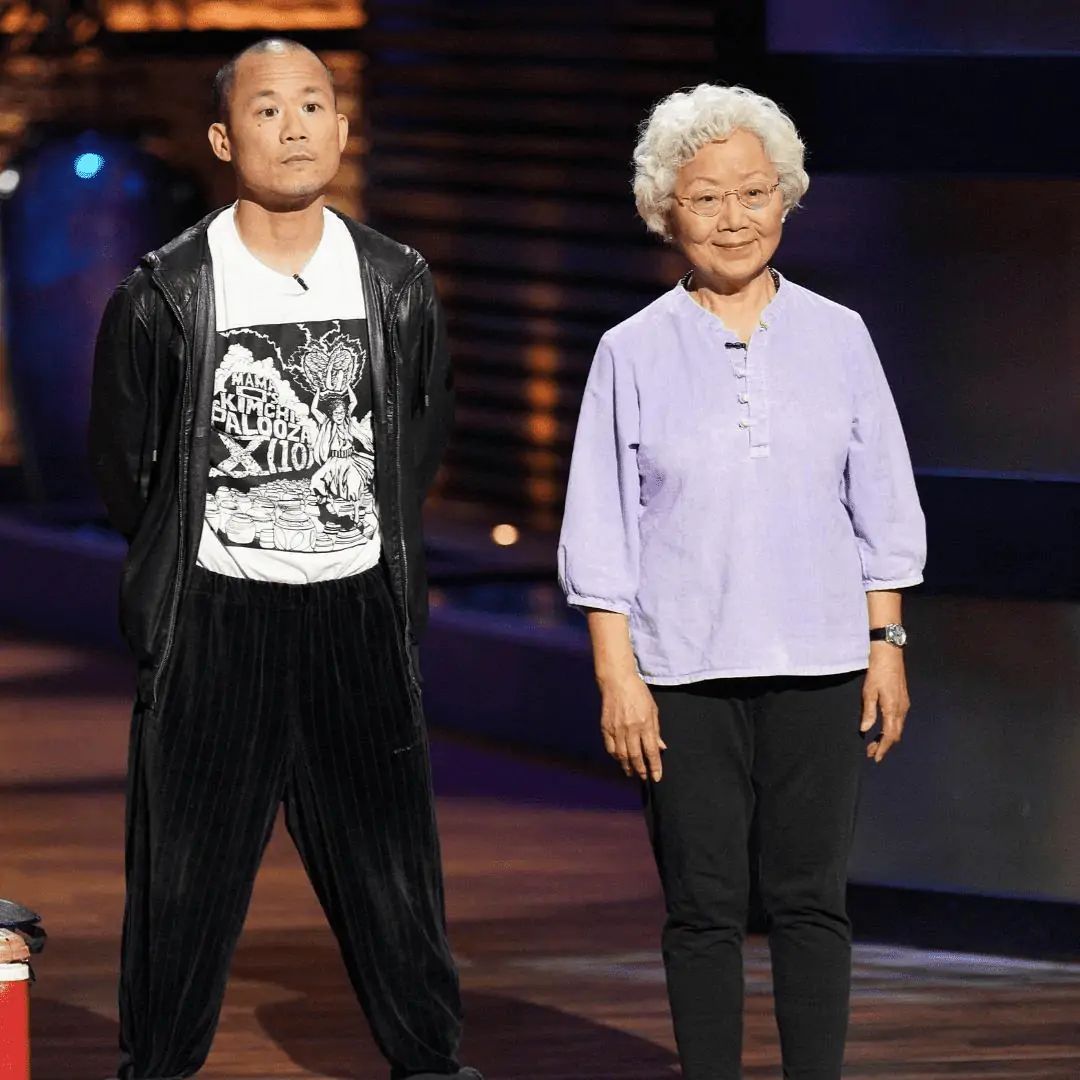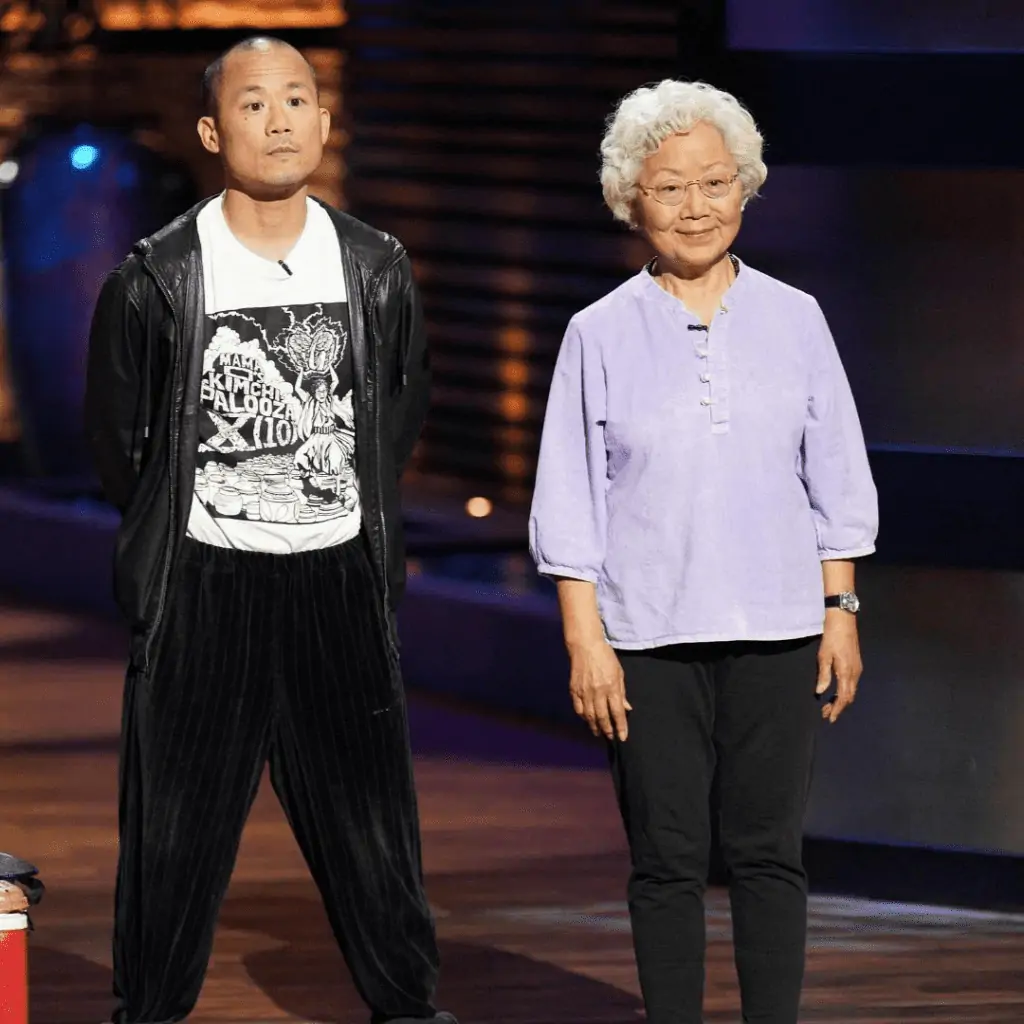 After returning one day from his parents' house with some kimchi in 2009, Kheedim was eating the dish when a store owner enquired about where he got it from. In a flash of brilliance, Kheedim said he was selling the kimchi (he wasn't at that point) and the store owner offered to stock it.
With only $50 in his account, Kheedim quickly founded Mama O's Premium Kimchi that now produces four different kimchi kits, along with trademarked kimchi paste and hot sauce.
The need for authentic kimchi
Originating in Korea around 4000 years ago, kimchi is that nation's iconic food symbolic of hope, trust and survival. Low in calories, high in fiber and big on flavor, kimchi is great for digestion and gut health.
But outside of the Korean community in the U.S., the dish is not too popular. However, its popularity is rising.
According to the South Korean Ministry of Agriculture, Food and Rural Affairs (MAFRA), kimchi exports to the U.S. have grown consistently over the last five years to reach a record high of $159 million in 2021.
Oh told the Fermentation Association there are a lot of "kimchis" on the market that are only kimchi in the loosest interpretation of the word or are simply not real kimchi by any definition, only by name.
"What makes our kimchi the best is our authentic Korean recipe kept fresher than other brands by our innovative packaging.
"In addition, we invented the first and most complete homemade kimchi kit. What used to take over three hours now takes less than ten minutes, and it comes out perfect every time," he said.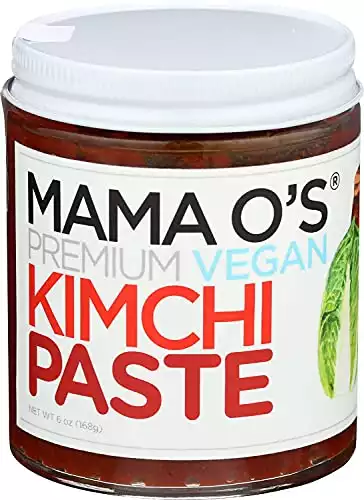 We earn a commission if you make a purchase, at no additional cost to you.
Cooking up a company: Mama O's Premium Kimchi starts to take shape
Mama O's came from humble beginnings. In the early days, Oh and a few friends would make batches of kimchis in a basement before delivering them to their customers.
Fast-forward 15 years and the company now offers four different types of kimchi along with ready-to-eat kimchi pastes and DIY kimchi-making kits. Flavors include the original (traditional kimchi), daikon, and baby bok choy.
It costs the company an average of $2.65 to make a single serving, while the DIY packs cost about $8.25 to make. The packs are sold to stores for $20 per bag.
"Top line sales for 2021 reached $815,000. This year, we are projected to make $1 million, 25% of which will be profit to reinvest," Oh said.
The company does almost no sales through its online channel. Instead, its major partners are Swanson Health, WholeFoods, WalMart, and Williams Sonoma, the latter of which has stocked Mama O's for the past eight years.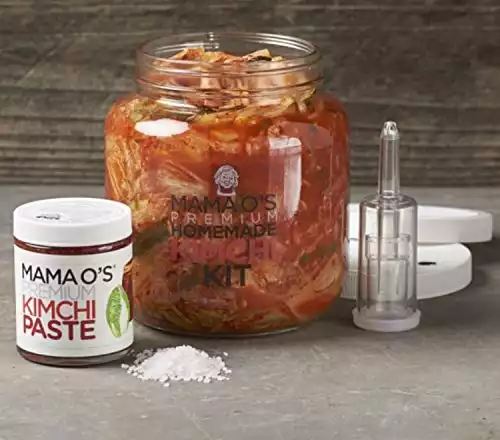 We earn a commission if you make a purchase, at no additional cost to you.
"I built this company for $50 and a skateboard. I have zero outside investors. I've done everything myself," Oh said.
Mama O's enters the Shark Tank
When Mama O's pitched to the Sharks on Season 14, Episode 3 alongside Halloween Moments, Create a Castle, and Stakt, the company offered 10% of its equity in return for a $250,000 investment (valuing the company at $2.5 million).
Mark Cuban ordered the first round of questions to better understand the company. He wanted to know why Oh hadn't scaled the business yet and was not impressed with the answer.
"One of the hardest things for an entrepreneur is knowing when to add their first employee. But when you are aiming for growth, you must give up a little bit of control.
"After eight or nine years, there must have been an opportunity for you to do this. I don't think you will be confident, and it will be hard for an investor to work with you. So, for those reasons, I'm out," Cuban said.
Kevin "Mr Wonderful" O'Leary was also concerned about the relatively slim popularity of kimchi in the U.S.
"Over time, as people become much more concerned about eating healthy foods, this option will fit into that category. The hardest part of this will be getting people to try it. It's not for me. I'm out," O'Leary said.
Guest Shark and jewelry maker Kendra Scott was inspired by the Ohs but couldn't stir up enough passion for the product to justify an investment.
Lori Greiner also struggled to be excited and announced she wouldn't be investing.
The last remaining Shark was Daymond John, who earlier in the pitch had assisted Myung Oh in a trial preparation of a kimchi dish. John liked the taste of the dish and was happy with the company's revenue and profit margin over its 15 years in the market.
"I'm on the fence because of how amazing this is. But I'm going to have to trust my gut. I'm not obsessed with the product, I'm just obsessed with the owners.
"I hope I do regret it, but I'm out," John said.
Mama O's Premium Kimchi Shark Tank Update
In an interview with the show's presenters following the session, Kheedim Oh said he was disappointed by the lack of interest in his kimchi company.
"Do I think the Sharks made a mistake? Absolutely. The important thing is that we stay healthy and love each other," he said, referring to his partnership with his mother Myung Oh.
Fans on Twitter weren't too happy with the Shark's decisions either. Some of the responses after the episode aired included:
"Aww they didn't get a deal… well I'm still going to find some at Whole Foods tomorrow."
"I was hoping @MamaOsKimchi would get a deal! May you continue to grow and succeed!"
"Oh man! The sharks lived up to their name tonight."
"Kimchi is a staple in my house, so I am interested. And I love Mama O."
"I never heard of Kimchi! Looks interesting and yummy! I love Mama O! I'm in!!!"
According to Meaww, Mama O's Premium Kimchi recently debuted at Texas' Central Market and the company is now hoping to expand its company globally.
FAQs
What is Mama O's Premium Kimchi on Shark Tank?
Mama O's Premium Kimchi produces authentic and tasty kimchi. The company went on Shark Tank asking for an investment of $200,000 for 10% equity, valuing the business at $2 million.
Who founded Mama O's Premium Kimchi?
Mama O's Premium Kimchi was founded by Myung Oh and Kheedim Oh. The company is based in Brooklyn, New York.
When did Mama O's Premium Kimchi go on Shark Tank?
Mama O's Premium Kimchi appeared on Season 14, Episode 3 of Shark Tank. It originally aired on October 7th, 2022.
Did Mama O's Premium Kimchi get a deal on Shark Tank?
Unfortunately, Mama O's Premium Kimchi was unable to strike a deal on Shark Tank.
Who invested in Mama O's Premium Kimchi on Shark Tank?
None of the Sharks made an offer to Mama O's Premium Kimchi.
What is Mama O's Premium Kimchi's net worth today?
Mama O's Premium Kimchi was valued by the founders at $2 million.